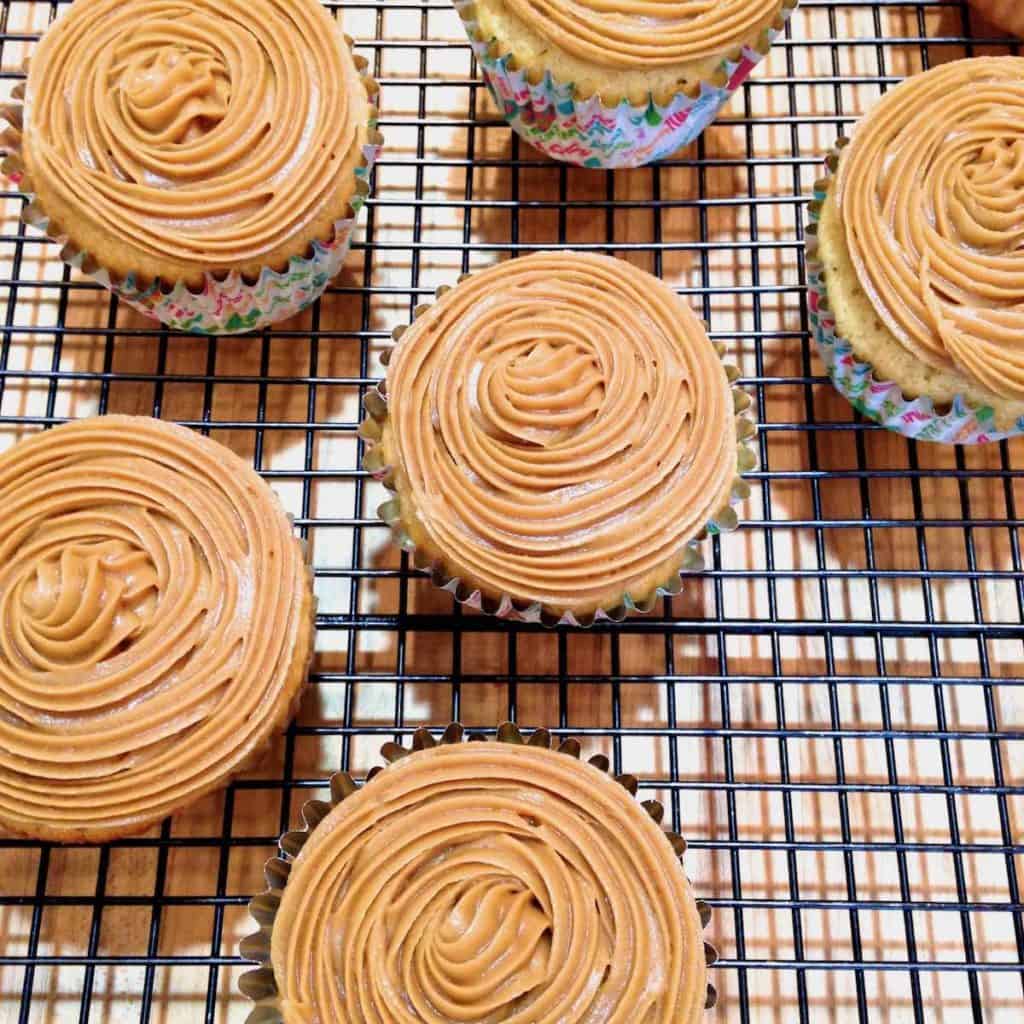 caramel corn cupcakes
And wish to prove the truth of what I say
I pledge my word you'll find
The pleasant land behind
Unaltered since Red Jacket road that way.
Still the pine woods scent the noon
Still the cat bird sings his tune
Still autumn sets the maple-forest blazing.
Still the grapevine through the dusk
Flings her soul-compelling musk
Still the fire flies in the corn make night amazing!
They are there, there, there, with Earth immortal
(Citizens I give you friendly warning).
The things that truly last when men and times have passed.
They are all in Pennsylvania this morning"
~Rudyard Kipling
One of the more dramatic decisions I (we) made within a year of William's death was to move to Pennsylvania. Twenty three years of happy memories came to a sudden halt with a single knock on my kitchen door by a US Navy chaplain. It was clear at the time that the constant reminders of him in the house were not allowing me to move through my grief with any sort of dignity. It was hard to function, but would leaving feel like a betrayal? This was a hard decision to say good-bye to the only home he ever knew. I had to trust my instincts. It took courage.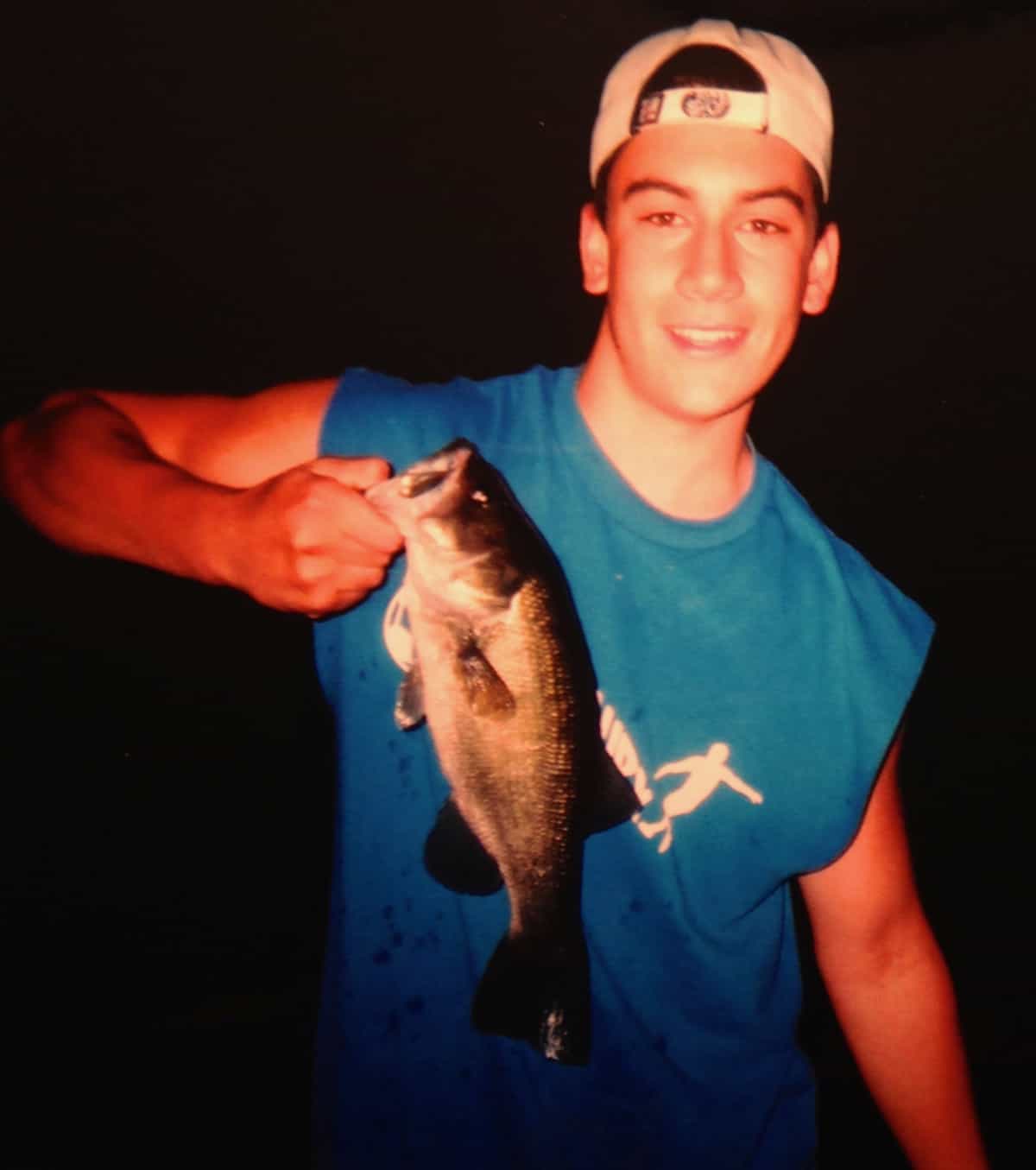 I am 100% certain William would love where we live now in Chester County, PA. First, I am within a short driving distance of his sister. William was most happy when surrounded by those he loved. Family being his top priority, he'd be glad that I can see Caitlin and Sam at the drop of a hat. Second, he would adore this natural setting away from the big city. There are hiking trails right off the backyard and a healthy pond to fish in. He would have felt right at home. With permission, I believe, one can bow hunt the land, so it's a certainty he would have paid a visit every hunting season, too.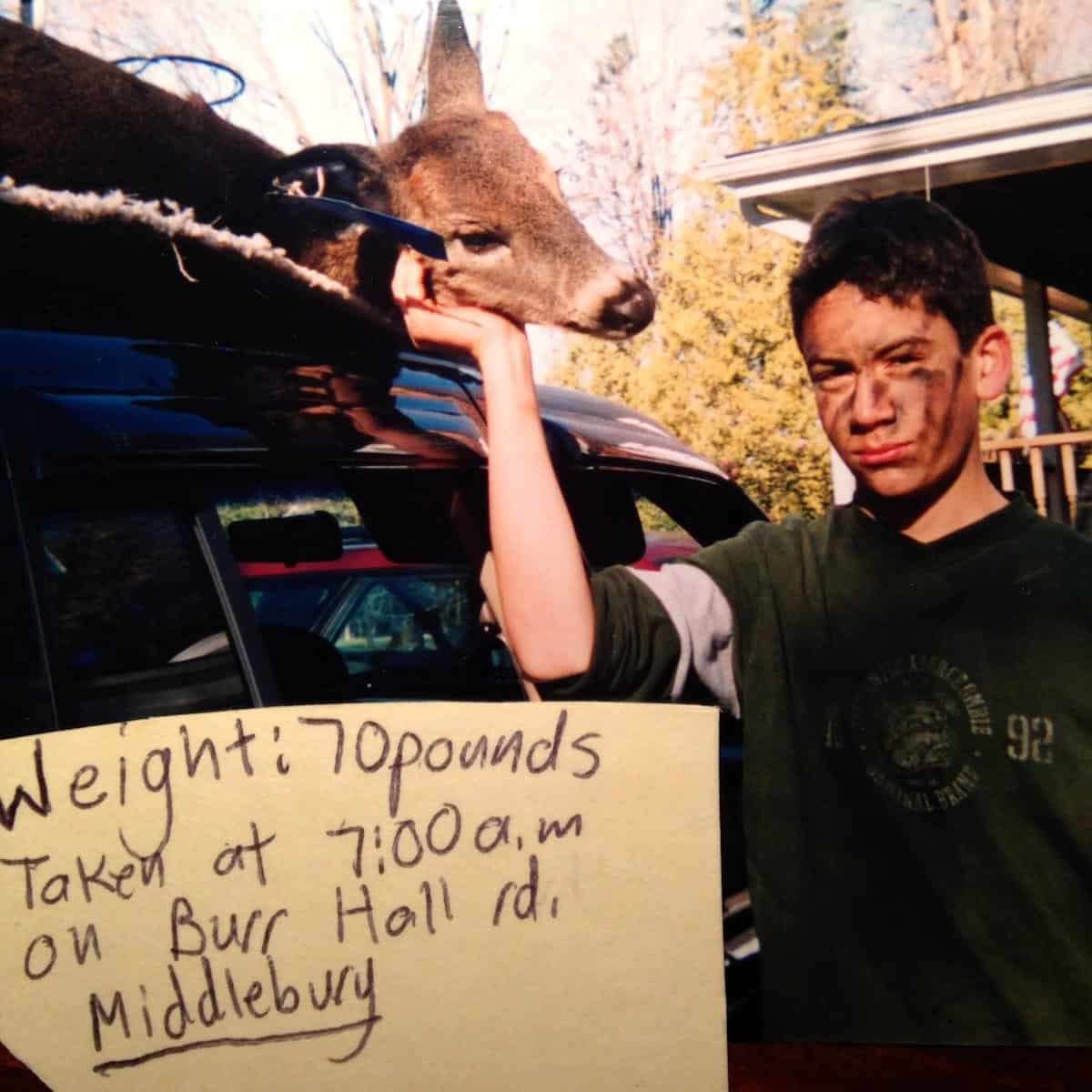 Now, I am not suggesting that a dramatic change like a move is right for every grieving person, but looking back and forward it was the right move for me. Have courage and just do what you need to do to take care of yourself and the rest of your family. Trust your instincts and make the right move.
Today, I am making another right move. I'm not jumping on the "fall"-on court blog press of every recipe containing pumpkin or squash. I'm just not ready for pumpkin-palooza. Maybe next week, but not now. I have decided to ease into autumn a bit slower since sweet corn is still available here in Pennsylvania. I am making the most of it with this corn cupcake.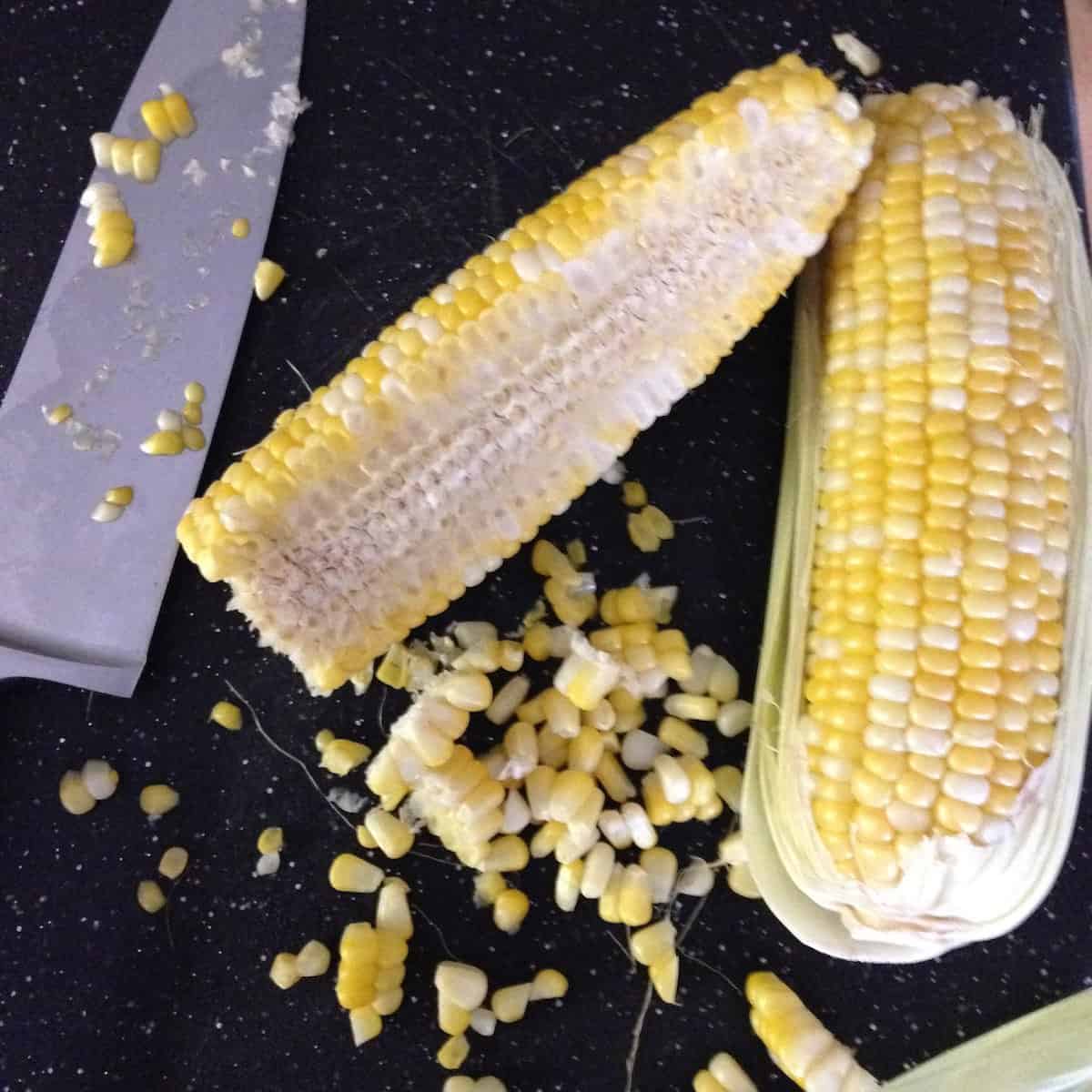 Make no mistake this is a caramel corn cupcake and NOT a crumbly muffin or bread. While the caramelized butter adds a nuttiness to the batter the pureed corn adds moisture and sweetness. The caramel frosting doubles the pleasure and can be piled on for those with a big sweet tooth or if you are anything like me...just enough to kiss the cake.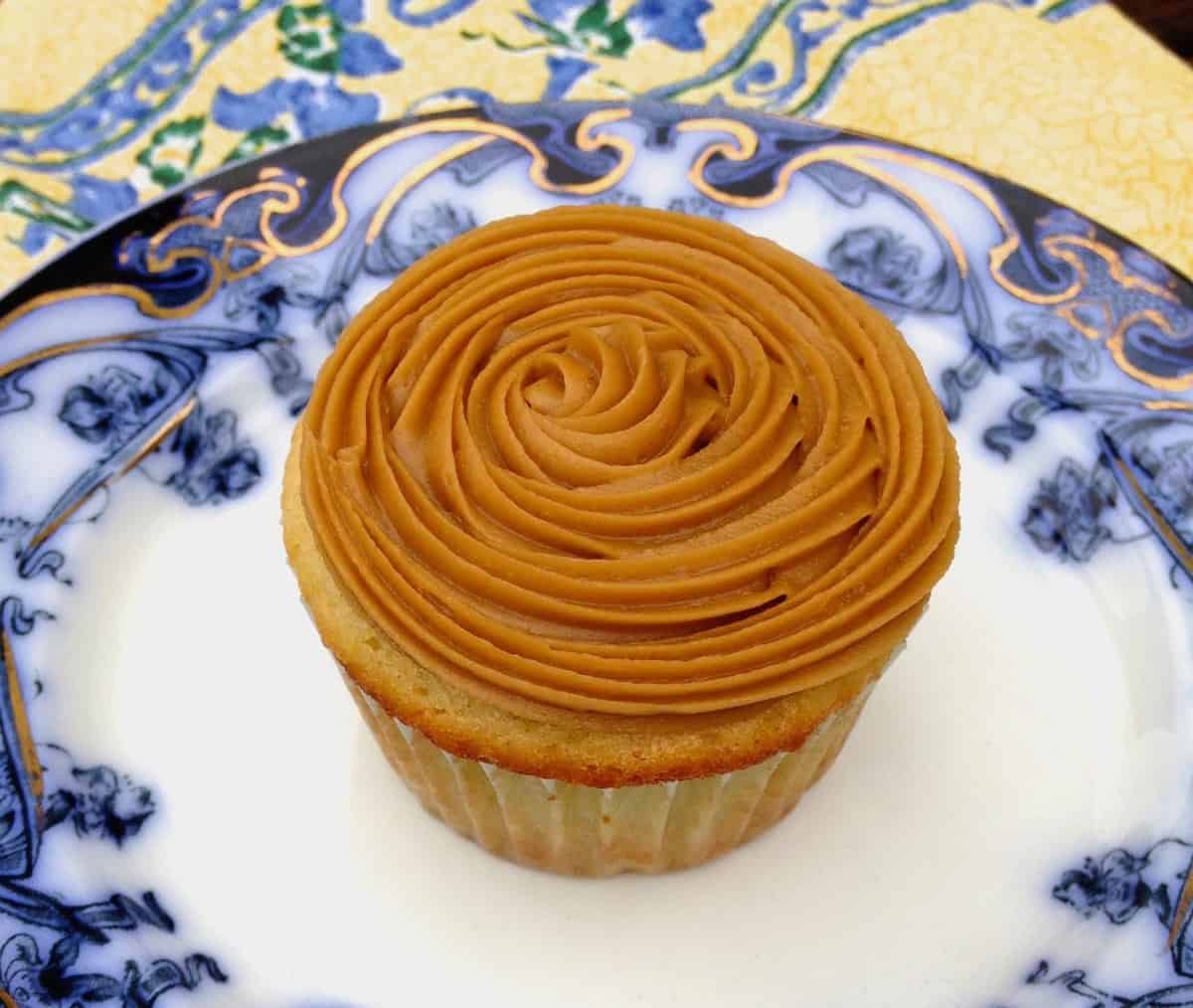 Print
Caramel Corn Cupcakes
---
Author:

Total Time:

40 minutes

Yield:

16

cupcakes

1

x
Description
Caramel corn cupcakes are everything you hope for in a light and fluffy made with a nutty brown butter plus a delightful caramel frosting.
---
For the Cupcakes
1 and ⅔ cups (210g) all-purpose flour (King Arthur Flour recommended)
½ teaspoon baking powder
½ teaspoon fine sea salt
¼ teaspoon baking soda
1 cup cooked sweet corn kernels (from 1 fresh ear of corn)
¾ cup (180ml) buttermilk
½ cup (115g) unsalted butter, melted and caramelized*
1 cup (200g) granulated sugar
2 tablespoons bourbon, optional
1 teaspoon vanilla extract
2 egg whites
Frosting
½ cup unsalted butter
1 cup packed dark brown sugar
⅓-cup heavy cream
1-tablespoon bourbon or 1 teaspoon vanilla
½ teaspoon fine sea salt
2 cups powdered sugar
---
Instructions
Preheat oven to 350F degrees. Line a standard 12-count muffin pan plus 4 more cups in another pan with cupcake liners.
In a large bowl, whisk flour, baking powder, baking soda, and salt together. Set aside.
In food processor or blender, combine corn and ½ cup buttermilk; process until smooth. Strain mixture thru a fine sieve pressing down to collect as much liquid as possible. Discard the solids in the sieve.
Combine the pureed corn mixture and remaining buttermilk (you should have 1 full cup of liquid).
*To make the caramelized (or brown butter) melt the butter over medium low heat in a light colored pan, swirling the pan often. After about 5 minutes the butter will start to foam and "spit" as it evaporates water. The milk solids will fall to the bottom of the pan and turn a nutty brown. Immediately pour butter into a mixing bowl; let cool 5 minutes.
Whisk in sugar, bourbon, vanilla and corn-buttermilk mixture until blended.
Add wet ingredients to dry ingredients blending just until dry ingredients are moistened and no lumps remain.
Beat the egg whites to stiff peaks; gently fold into cupcake batter.
Divide batter among prepared muffin cups.
Bake 22 to 24 minutes or until wooden pick inserted in center comes out clean.
Transfer cupcakes to cooling rack and cool completely before frosting.
For frosting: In a heavy bottom medium saucepan, over medium heat, combine butter, brown sugar, heavy cream and bourbon, stirring, until sugar is dissolved. Bring mixture to a boil and let boil for about 3 minutes or until darkened in color but not burnt. Transfer mixture to a heatproof mixing bowl. Stir in salt. Let cool for 20 minutes or to room temperature (don't refrigerate). With electric mixture, beat in just enough powdered sugar to desired thickness for frosting. Makes enough for 16 to 24 cupcakes depending how much frosting you like.
Prep Time:

20 minutes

Cook Time:

20 minutes

Category:

dessert

Method:

baking

Cuisine:

American
Keywords: fresh corn, cupcakes, caramel corn, sweet treat