The next few months are going to be busy with multiple food related trips. Never in a million did I think I would be writing about grief. Never in a million did I ever think that writing about grief would bring me so many other opportunities. Through the final days of summer and throughout the fall I hope to be able to share each and every travel experience with you. For today, we are traveling Bucks County Pennsylvania.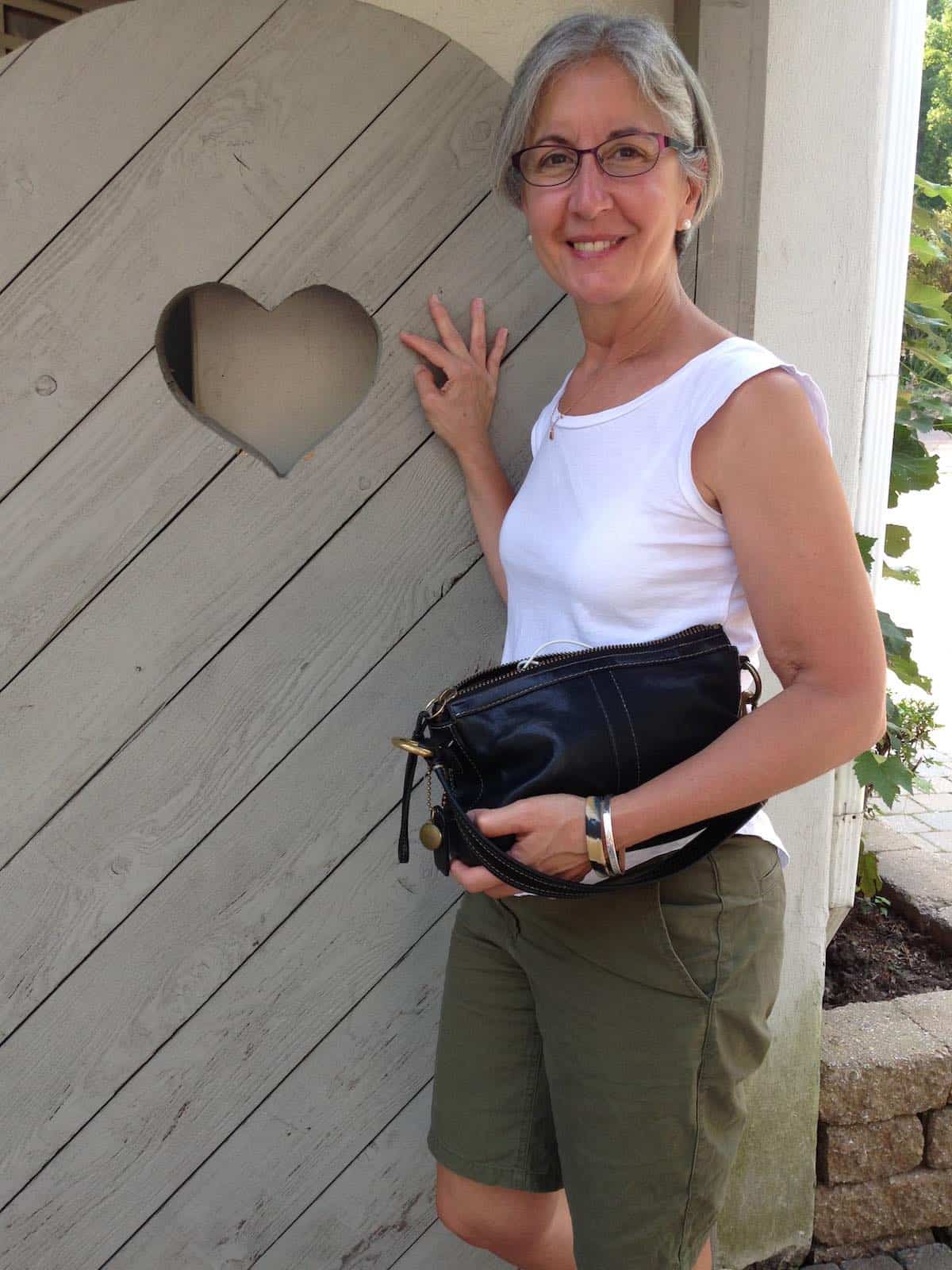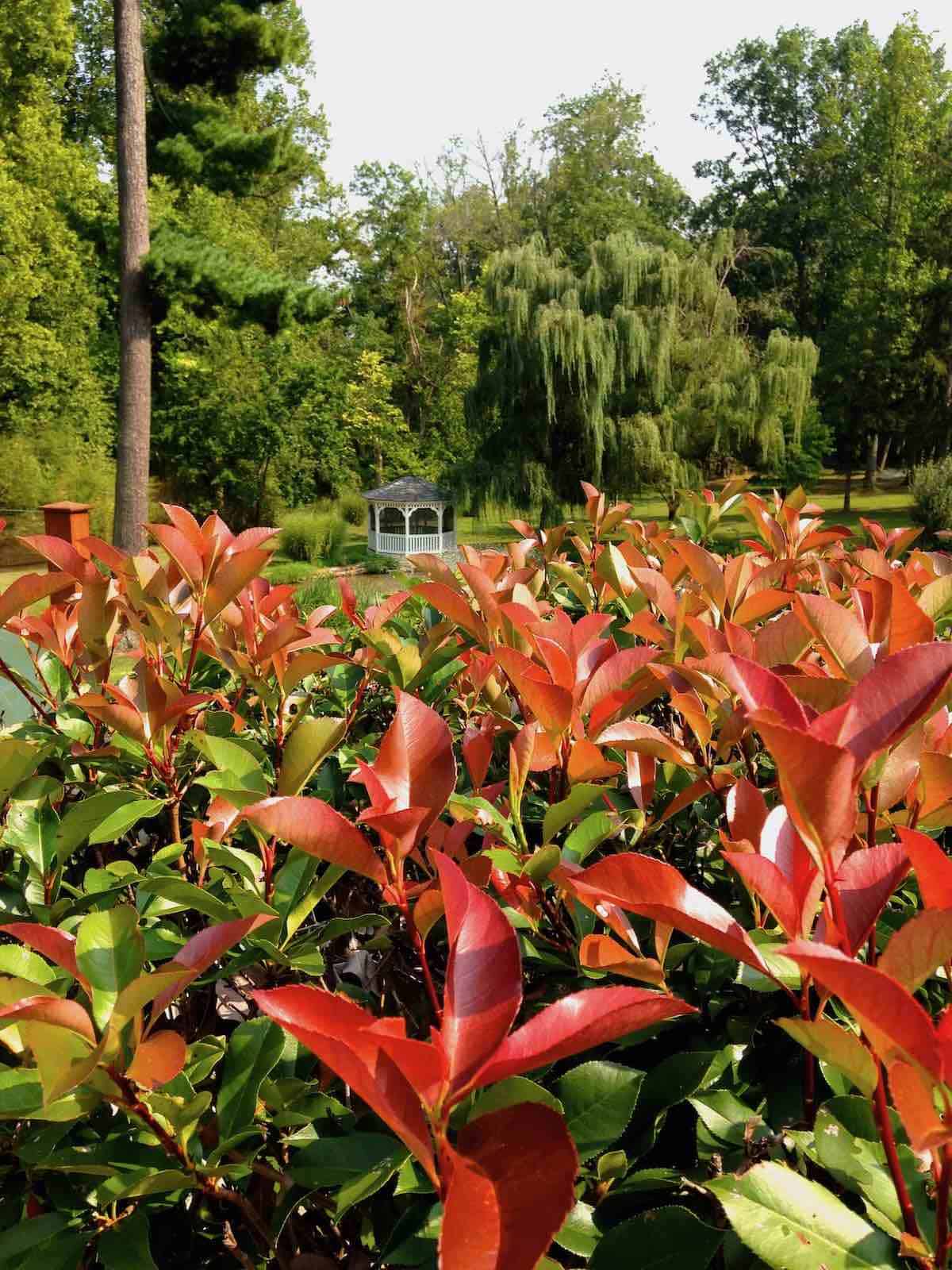 Bucks County has plenty to offer for the nature lover as well as the shopper. Strolling along the river or a walk through the 60 shops of Peddler's Village is a real treat. There is something for everyone here from trendy clothing and well-made toys to upscale spirits and wines distilled right here in PA. Naturally, I gravitated to the kitchen wares store and spice shop, but was pleasantly surprised to stop in the Soap Opera where I was finally able to find the elusive eucalyptus soap I had been searching for.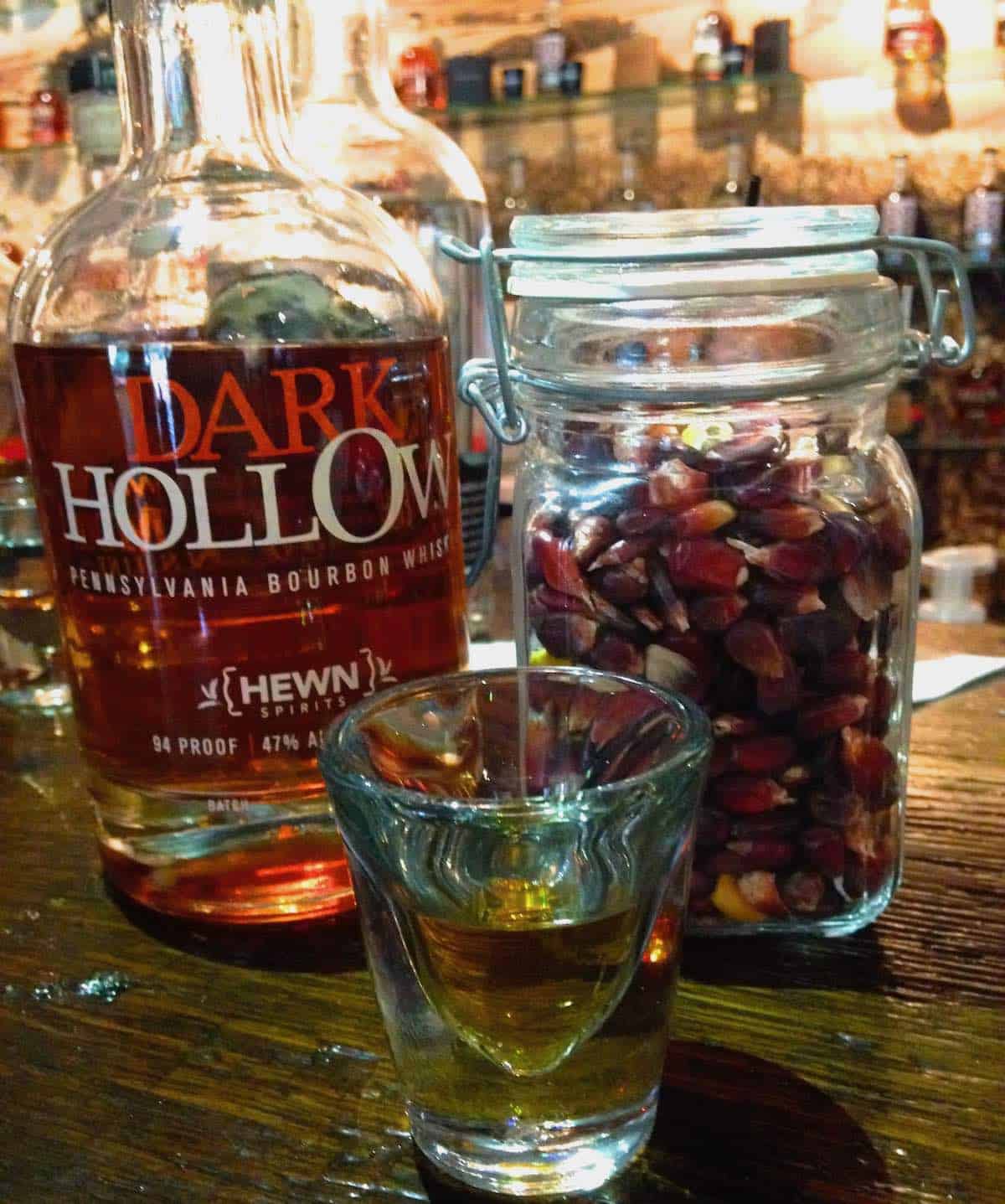 A tasting at Hewn spirits is an education. Considered the hottest new distillery in Bucks County their products celebrate local ingredients and the art of handcrafted distilling in copper pots. I love to cook with bourbon and whisky as you well know, but never really knew much about the process of distilling until today. Our teacher, Elliot, poured 4 different spirits including whiskey made from locally grown rye, rum made from molasses, moonshine from non-GMO corn and a full of flavor bourbon made from an heirloom variety of corn called "bloody butcher". Inspired by the handcrafting these spirits are ready for sipping or adding into your favorite creative recipes like BBQ sauce or Sweet William's Inspired & Spirited Chocolate Chip cookies.
Traveling Bucks County Pennsylvania also included an afternoon in the picturesque town of New Hope filled with antique shops, restaurants, museums and the famous Bucks County Playhouse and further down the road, a tour of the Sand Castle Winery. I have done several of the tours on the wine trail; this one is among my favorites. Not only is it the most educational when it comes to pairing wines with food (I think we tasted at least a dozen pairings), but also the most entertaining. The presenter could easily be a stand-up comic.
Topping off the weekend evenings in Bucks County is dinner at two outstanding restaurants, Caleb's American Kitchen and The Golden Pheasant Inn. Both restaurants are upscale, but not stuffy with fabulous friendly service. The attention is all on the locally sourced food. The farm to table concept works well here.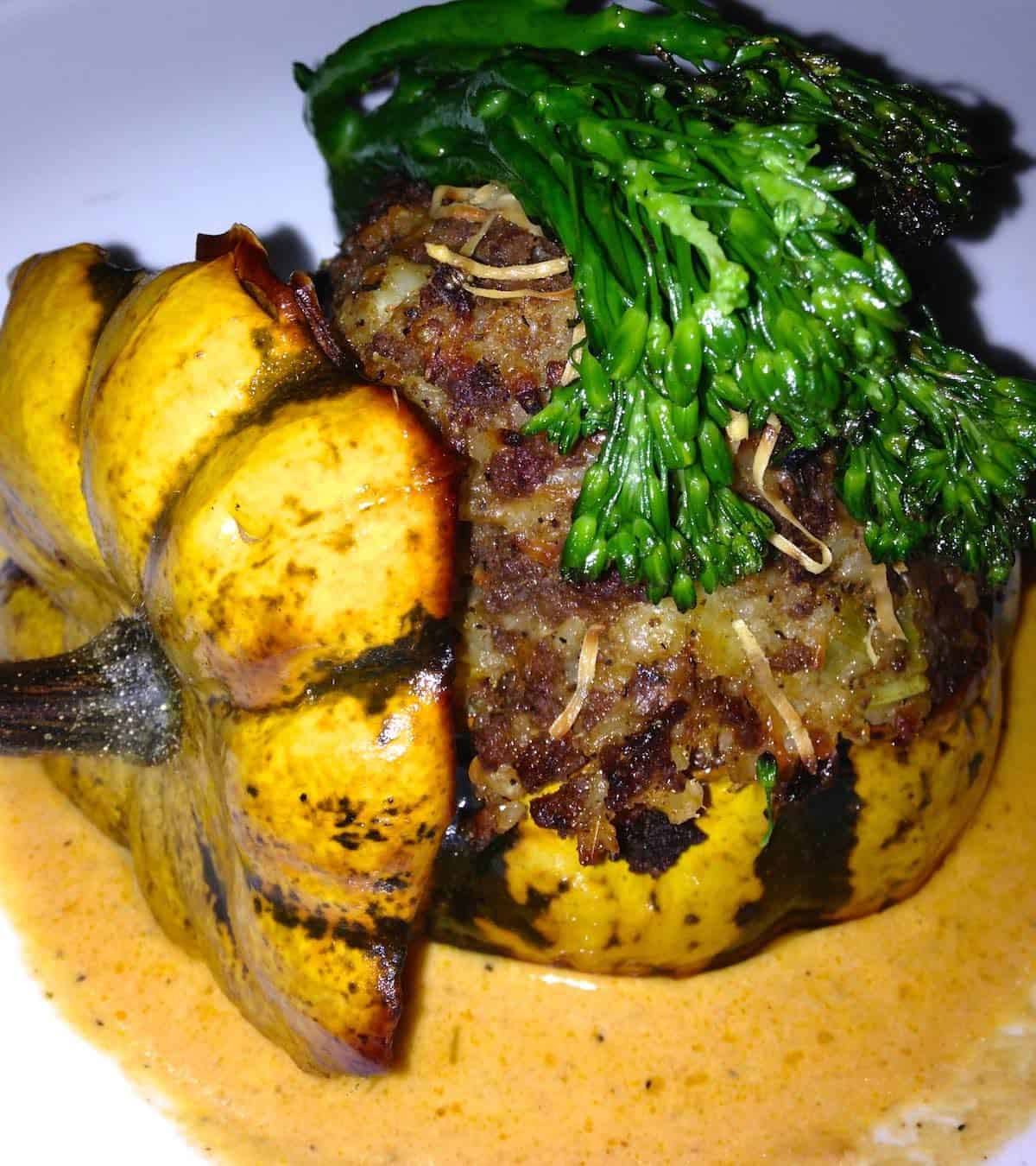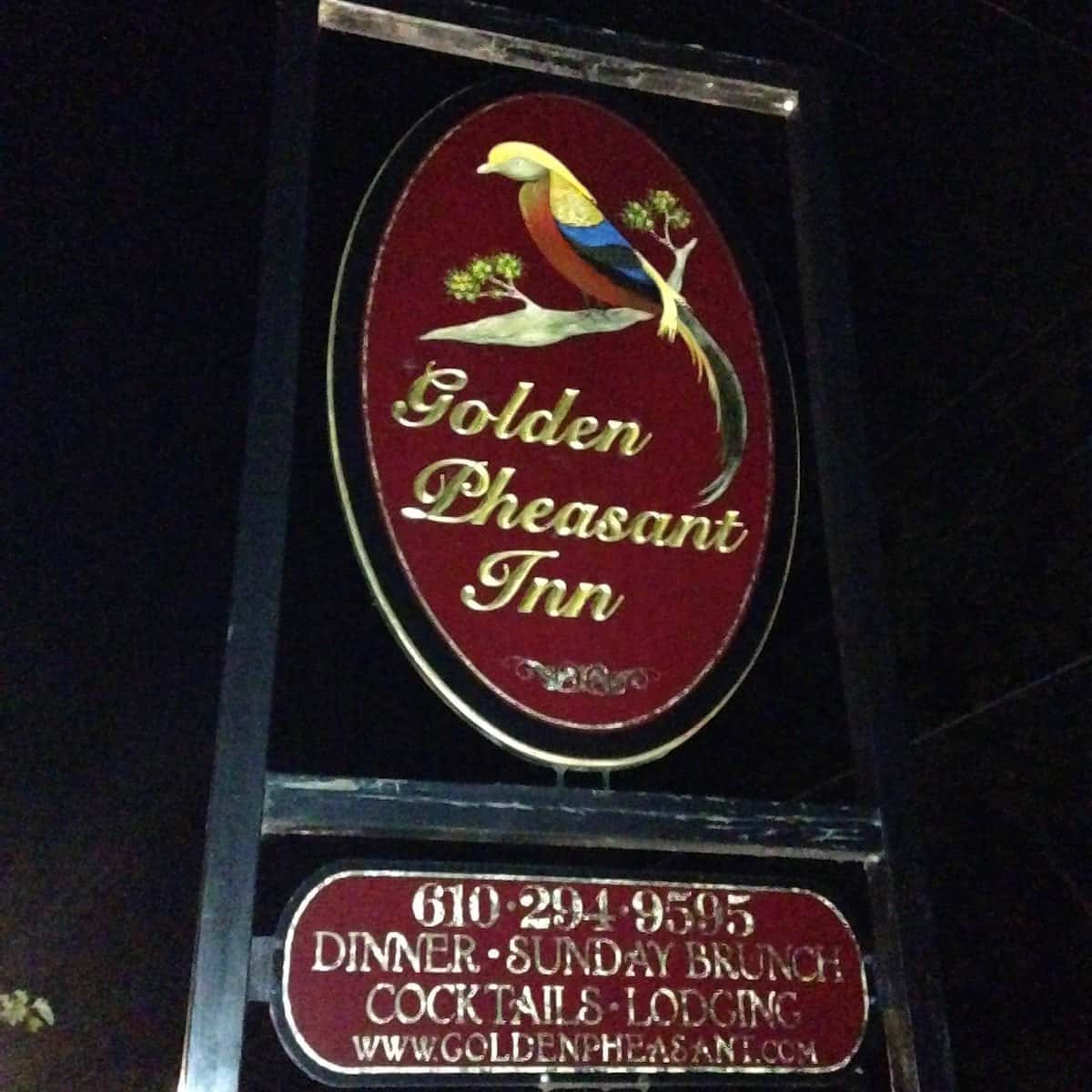 The historic Golden Pheasant Inn is located in a most picturesque setting between the Delaware River and canal. Maris and I enjoyed an exceptional dinner on the terrace. We marveled over the natural setting and lovely ambiance created by the old fieldstone. Every table was filled which is a testament to the impeccable service and tasty fresh food served here.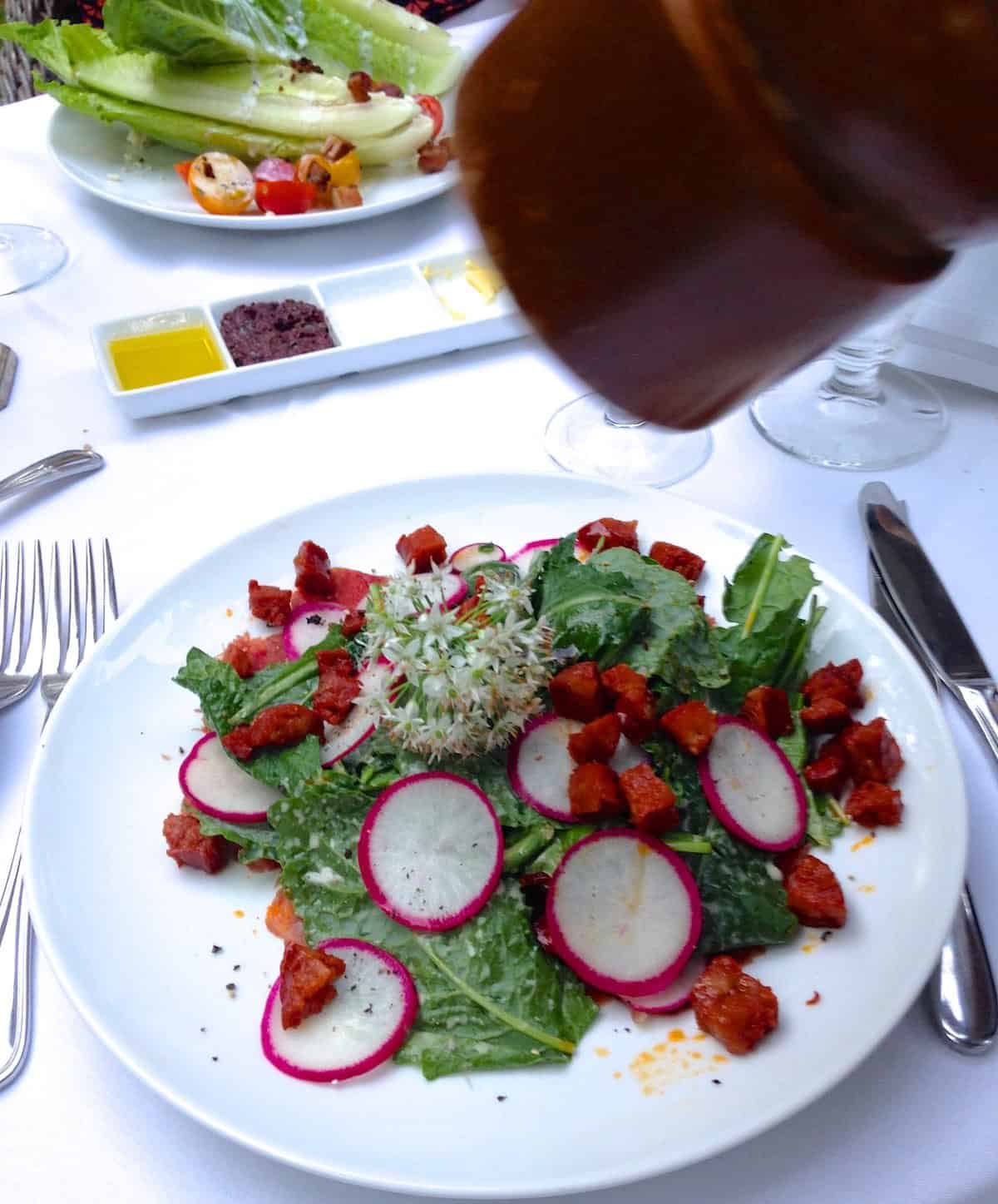 Looking for a romantic weekend getaway or a fun place to visit with the kids? Give Bucks County a look-see. There really is something here for everyone. Check out the web site visitbuckscounty.com for upcoming events and further information. I promise you will have a wonderful time.