Feast your eyes on the 7 fishes
When I think about William I think about how much he loved to fish and hunt. While cooking is my therapy I do believe fishing and hunting was his. He loved everything about being in nature and had a great respect for it. He only took from the waters and the forest what he knew he could eat and the rest was returned unharmed. Will had amazing vision and often could spy the fish underwater, the deer camouflaged in the brush and the hawk way up high in the trees. We'd be walking a trail when all of a sudden he would spread his arms silently commanding everyone to halt. And then he would point towards some wonderful creature that we otherwise would have missed. It was impressive.........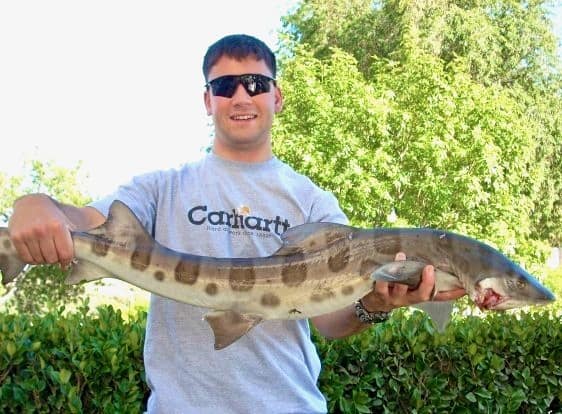 And it was shocking to later learn from his Navy physical that he was color-blind. This disqualified him from his life-long dream of becoming a SEAL. Awe-too bad so sad thought his mother...and the gene for color blindness is passed from mother to son, so it was kind of all my fault. Truly, I felt bad, but at the same time was hopeful that he could do something a little less dangerous. The joke was on me as he later trained in field medicine and became part of the elite Scout Sniper Platoon. Those guys are bad-ass and Will was a natural fit.
It's Christmas Eve tomorrow and I sure am missing my son and those gorgeous, loving color-blind eyes. He loved the feast of the 7 fishes and he would be right beside me in the kitchen taste testing everything. Tomorrow we will have smoked salmon, crab cakes, seared scallops, shrimp fra diavalo, grilled salmon, calamari and baccala. I love keeping this Italian family tradition alive as much as I love honoring William here on this blog. I know he is here in spirit baiting my hook and rowing the boat.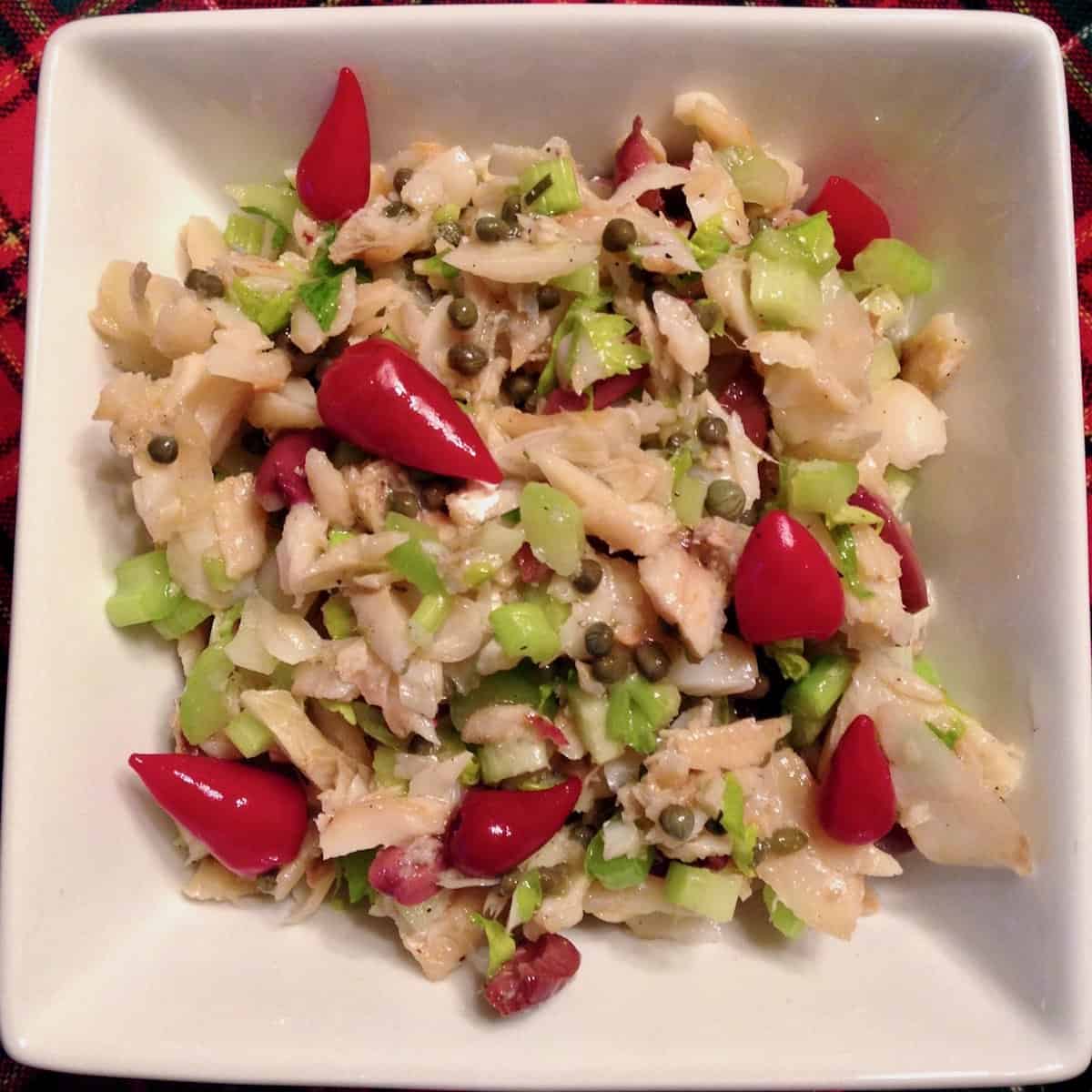 Probably every Italian family has their own version of dried cod fish salad because there really is no right or wrong except when it comes to rehydrating the salted dried fish. It takes a good 3 days of soaking the fish in cold water changing the water daily. Then just boil it, flake it and start adding the goodness. Lots of fresh lemon juice, fresh chopped parsley, capers, chopped cured black olives, chopped sweet and fiery vinegar peppers, celery, good EVOO and anchovies.
Merry Christmas everybody. May you have peace in your heart and be surrounded by all those you love.