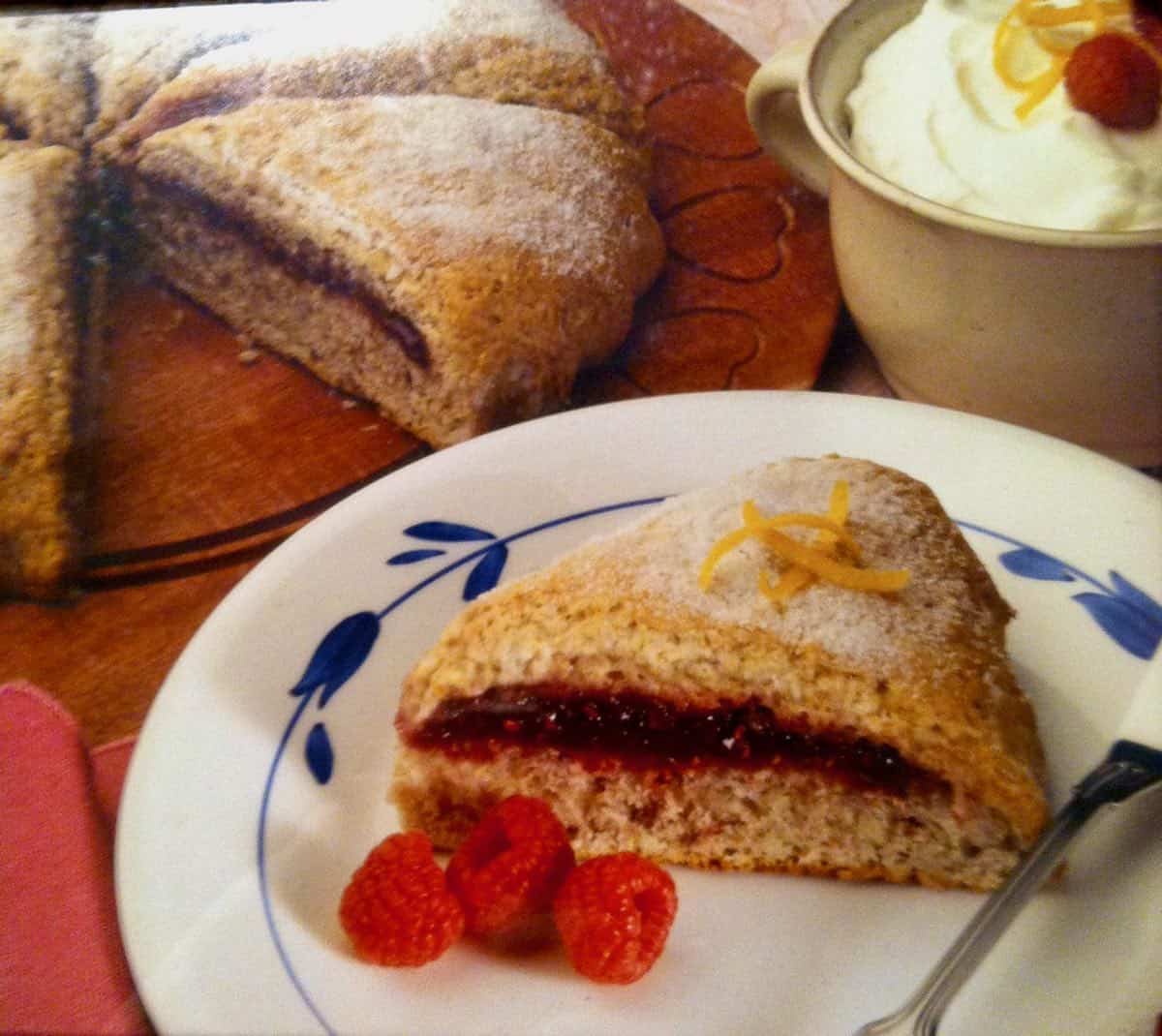 What does the Pillsbury Bake-Off and the Navy have in common? Well, it is about life changing choices. Like "nothing ventured, nothing gained" or "taking the road less travelled". It's taking one step forward into the unknown. That first step of change can be exciting, scary or not whatever you expected it to be.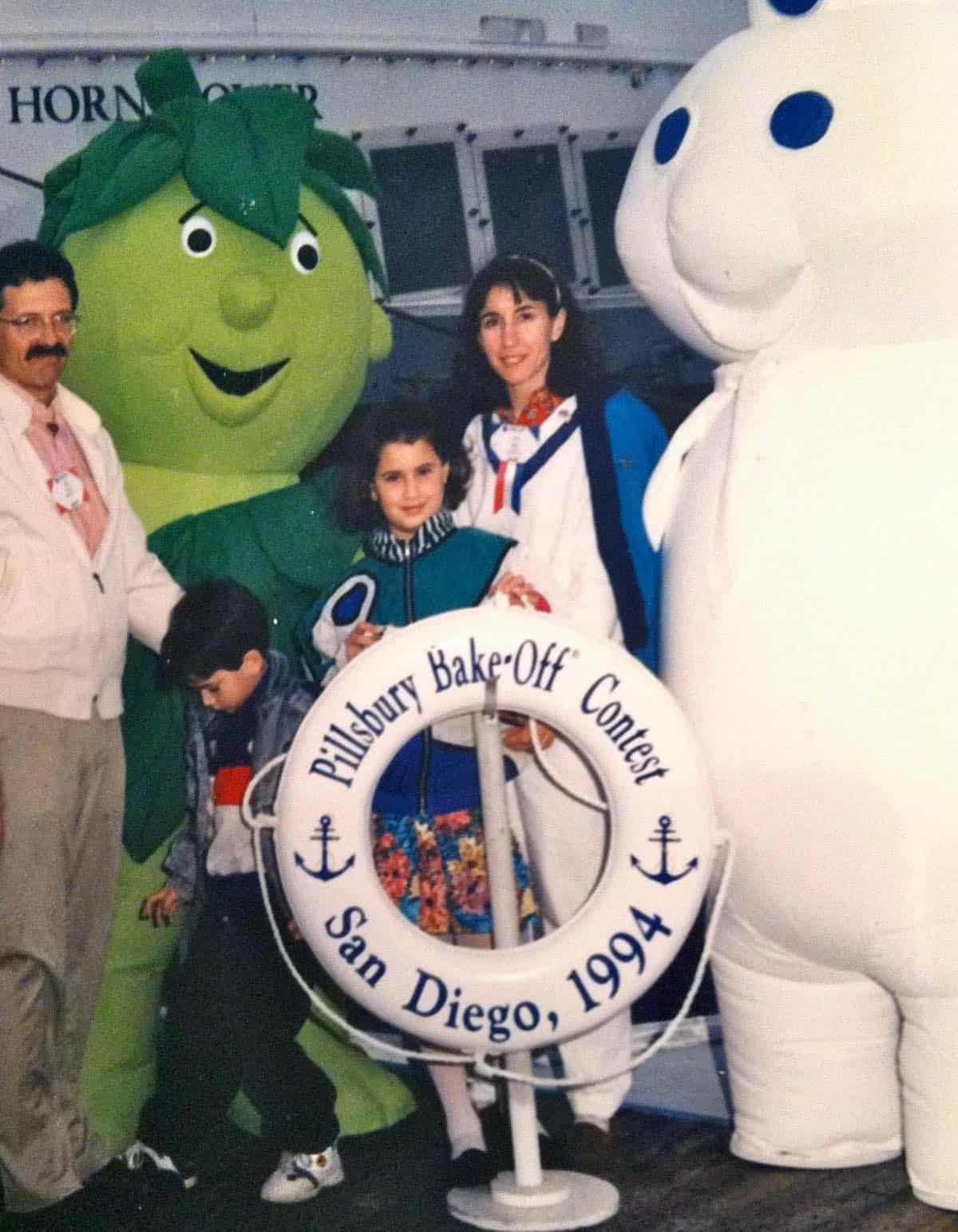 Anyone who enters recipe contests completely understands the notion of being bitten by the contest bug. That is what happens to me after Pillsbury names my "Glasnost Apple Pie" a finalist in 1990 (Bake-Off #34). What??? I won??? Hard to believe taking that first step with my little recipe makes me realize that some one besides those who love me like my food. Nothing would ever be the same. My very first contest experience was incredibly fabulous and the funny thing, I did not win a dime. So, it wasn't about the prizes, but the experience. It was life-changing as my passion for cooking turned into a lucrative hobby.
Four years later I landed a finalist spot again. This time the whole family was flying to the Del Coronado Hotel in San Diego to enjoy Bake-Off #36 festivities and the family vacation of a lifetime. Can you imagine a private party at Sea World? My kids thought I was a genius. While I prepared Middleberry Scones my husband and children were out at the beach. Bill later tells me that William was completely captivated by some US Navy SEALS who were out in the cold Pacific practicing maneuvers. When he asked his dad to explain who these guys were and what they were doing he declared, "I am going to be one of those guys some day." He was only 5 years old when he made that life-changing decision. He never wavered from the dream of joining the Navy.
Losing William in a tragic accident is the sudden destruction of the world I know. Unanticipated death is so shocking and overwhelming; it is incapacitating. I did not see it coming and I am not prepared to defend myself. There are not enough coping skills in my arsenal to save me from this pain, but there is a daughter who over time digs down deep and gently pulls me up from the depths of despair. There is also an unexplained energy. It comes in the physical form of a heart, a squeeze like a bear hug and vivid dreams. And it comes at unexpected times. I call them "whoosh moments". Psychiatrists and psychologists are quick to write that these incidences are the griever's inability to accept the unacceptable. I say the MD's and the PhD's don't know Jack or I mean Will. Some day I will explain.
William accompanied me to quite a few cook-offs. He was like a good luck charm always encouraging me to just do my best and have fun. He made me feel like a winner much like all who were ever in his presence. I am so very proud to be a Navy Corpsman mom and thankful for all the special memories of my sweet William. He was the best of the best. And to all of those who love him, too, or ever lost a child, I promise he/she is with you. Choose not to suffer. Choose to celebrate his or her life. Please share YOUR whoosh moments.
Next month 100 finalists will by vying for a 1 million dollar prize at the 46th Pillsbury Bake-Off. For 1 lucky winner it will surely be a life changing experience, but maybe for the other 99 as well. In the meantime, enjoy my prize-winning Middleberry Scones with a cup of tea and celebrate all the life changing choices and whoosh moments in your life.
Print
Middleberry Scones
---
Author:

Total Time:

30 minutes

Yield:

serves 8
Description
I lived in Middlebury, CT when I created this award winning scone recipe
---
1-½ cups all-purpose flour
½ cup whole wheat flour
2 Tbsp. sugar
1 Tbsp. baking powder
½ tsp. salt
½ tsp. cinnamon
1 tsp. grated orange peel
¼ cup butter or margarine
⅔ cup half-and-half
1 egg
⅓ cup raspberry or strawberry preserves
1 tsp. sugar
Spread and Garnish
1 (3-oz.) package cream cheese, softened
16 fresh raspberries or strawberries, if desired
1 tsp. grated orange peel, if desired
---
Instructions
Heat oven to 425ºF. Lightly grease cookie sheet.
In large bowl, combine flours, 2 Tbsp. sugar, baking powder, salt, cinnamon and 1 tsp. orange peel; mix well. Using fork or pastry blender, cut in butter until mixture resembles coarse crumbs.
In small bowl, combine half-and-half and egg; blend well. Add to flour mixture. Stir just until dry ingredients are moistened.
Turn dough out onto well-floured surface; knead lightly 4 times. Divide in half; pat each half into 8" circle.
Place 1 circle on greased cookie sheet; spread preserves to within 1" of edge.
Place remaining circle over preserves; pinch edges to seal.
Sprinkle top with 1 tsp. sugar.
Cut into 8 wedges; do not separate.
Bake 15-18 minutes or until edges are golden.
Cut through scones. Serve warm with cream cheese; garnish with berries and 1 tsp. orange peel.
Prep Time:

15 minutes

Cook Time:

15 minutes

Category:

quick breads

Method:

baking

Cuisine:

American
Keywords: scones, jam, award winner, breakfast, brunch, Pillsbury Bake-Off