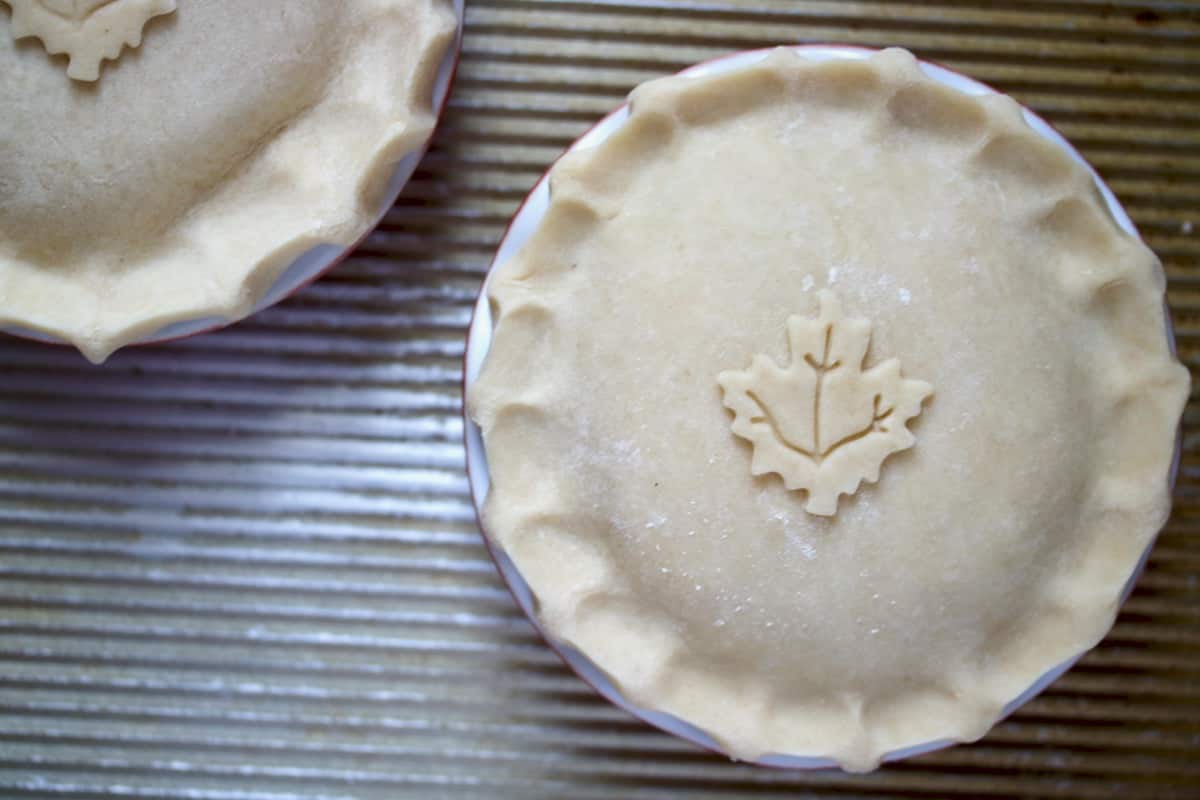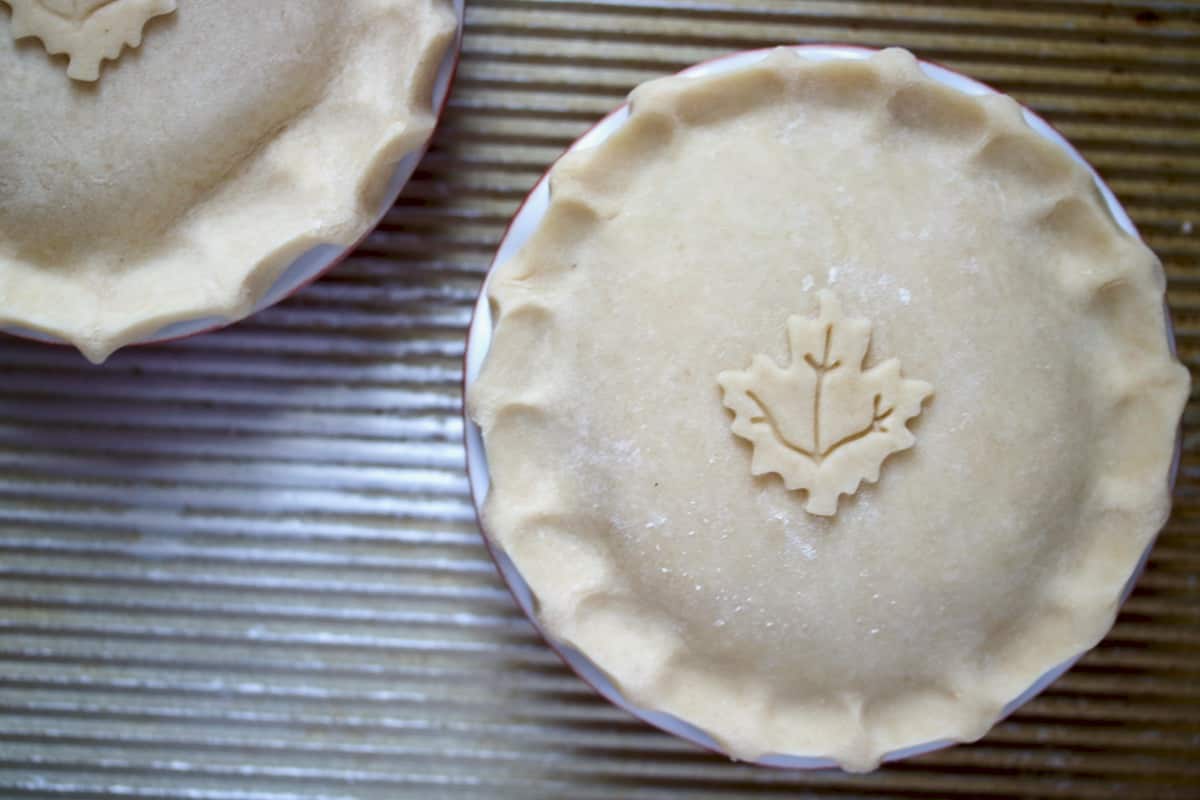 What is a good gift for one who is grieving? Acknowledgement of how hard it must be for them during the holidays. Just a simple heartfelt statement about how much that person must be missed. It doesn't matter how long the person has been gone. The longing for them to be at the table or searching for the pickle on the tree or exchanging gifts is the same. Finally, just a simple statement and a warm embrace will make a difference. No festive wrapping paper or bow required.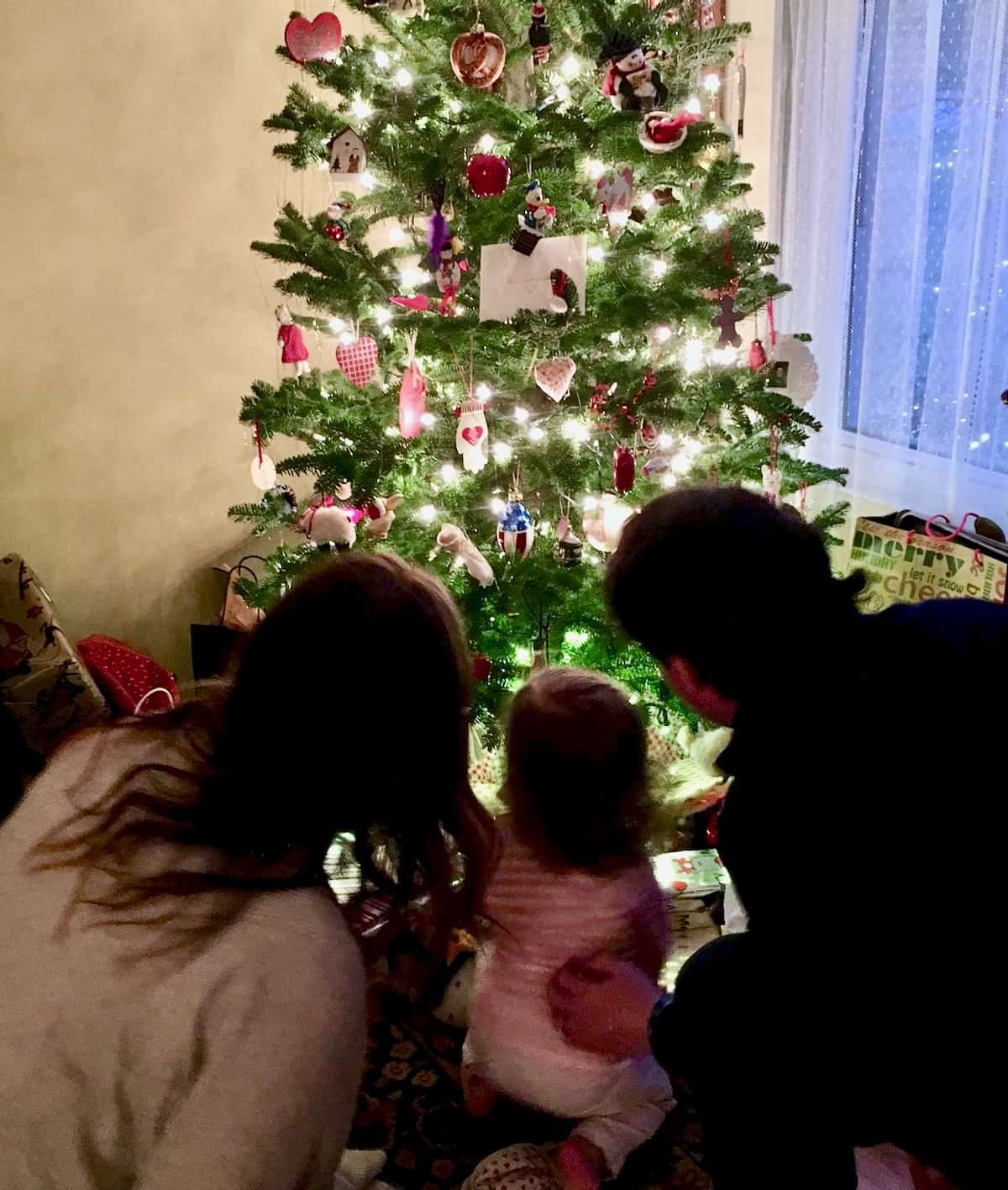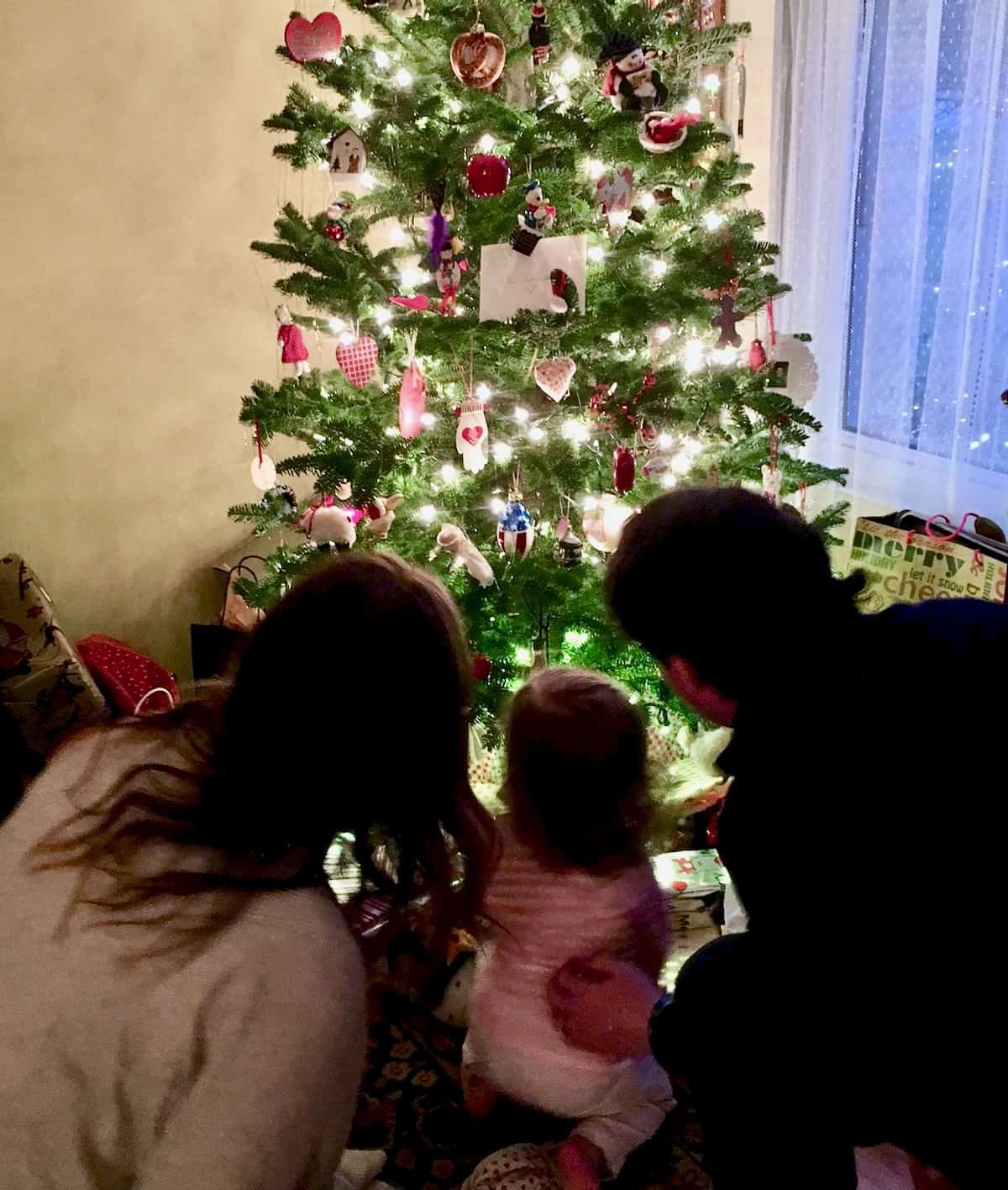 What is a good gift pie. It's food for thought.
The recognition of a person's grief allows them to relax a bit. It allows people to remove the happy mask and just be themselves. In addition, it releases tension in the jaw and the need to escape to a quiet place where tears can be shed alone. No one wants to be "Debbie Downer" this time of year, so help release the sorrow and fine the joy. Just a few simple words are all it takes. Trust me.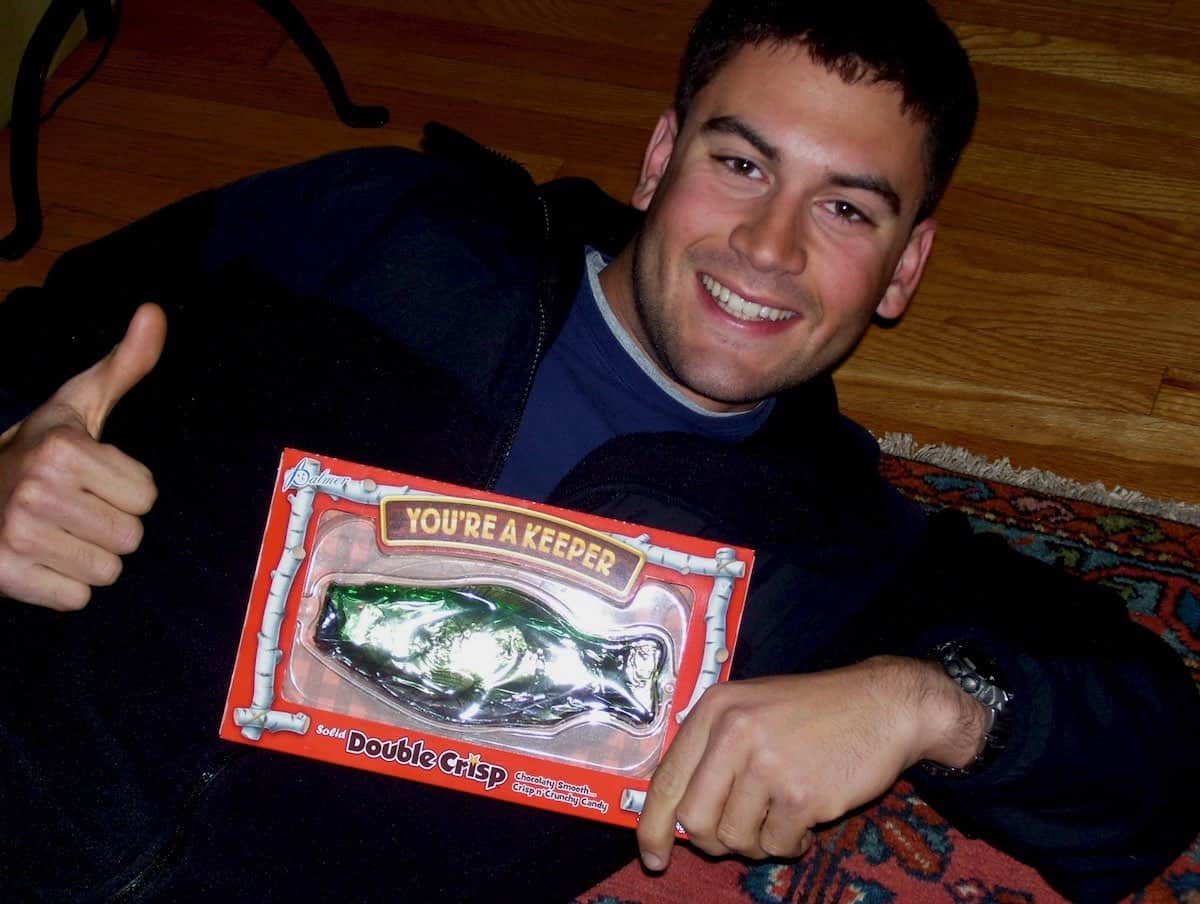 Happy New Year. I hope so. Out with the old and in with the new. A purge. I usually start by cleaning out my pantry, my fridge and my freezer. A fresh start with a hearty meal to brave the cold weather ahead.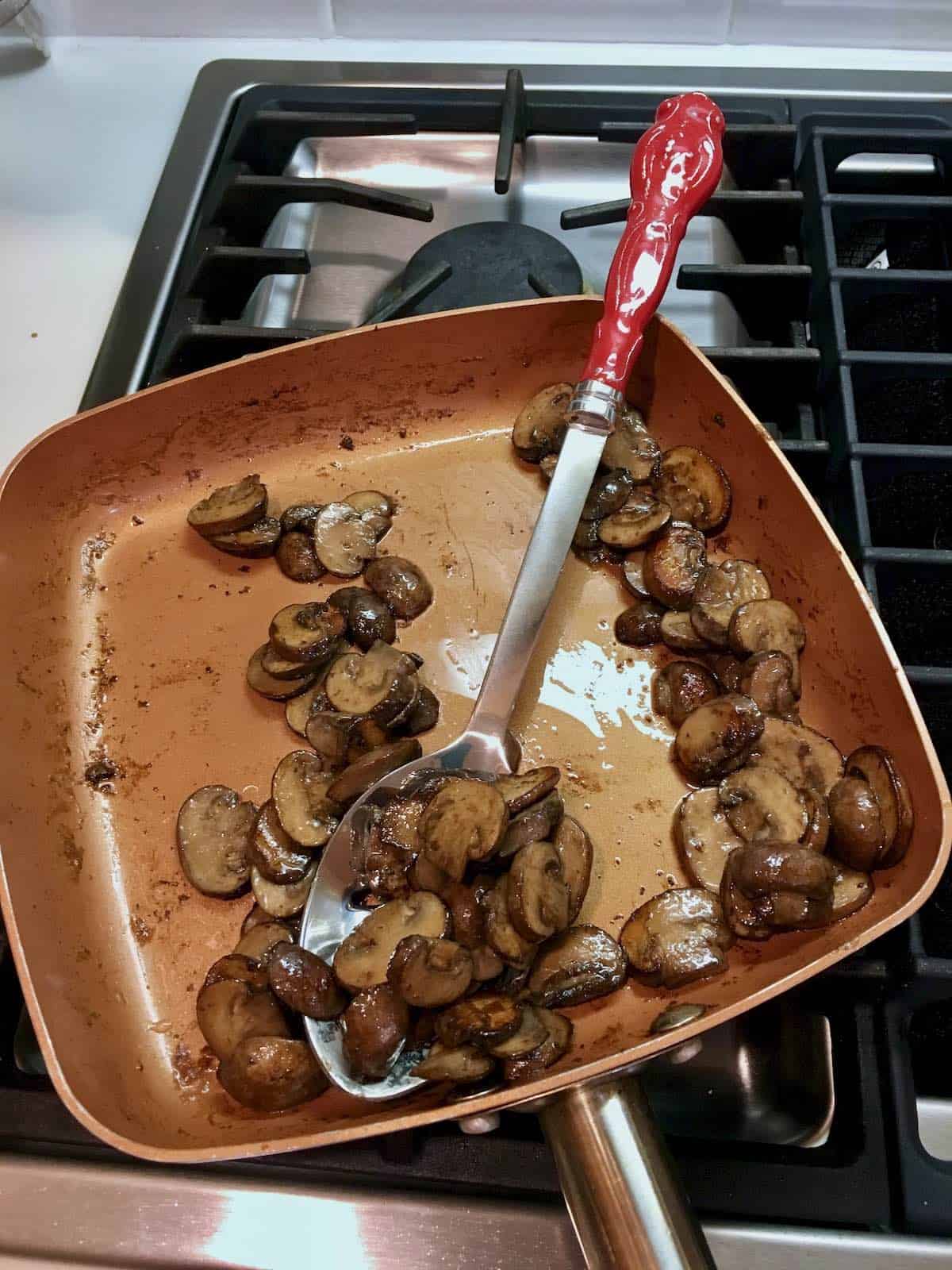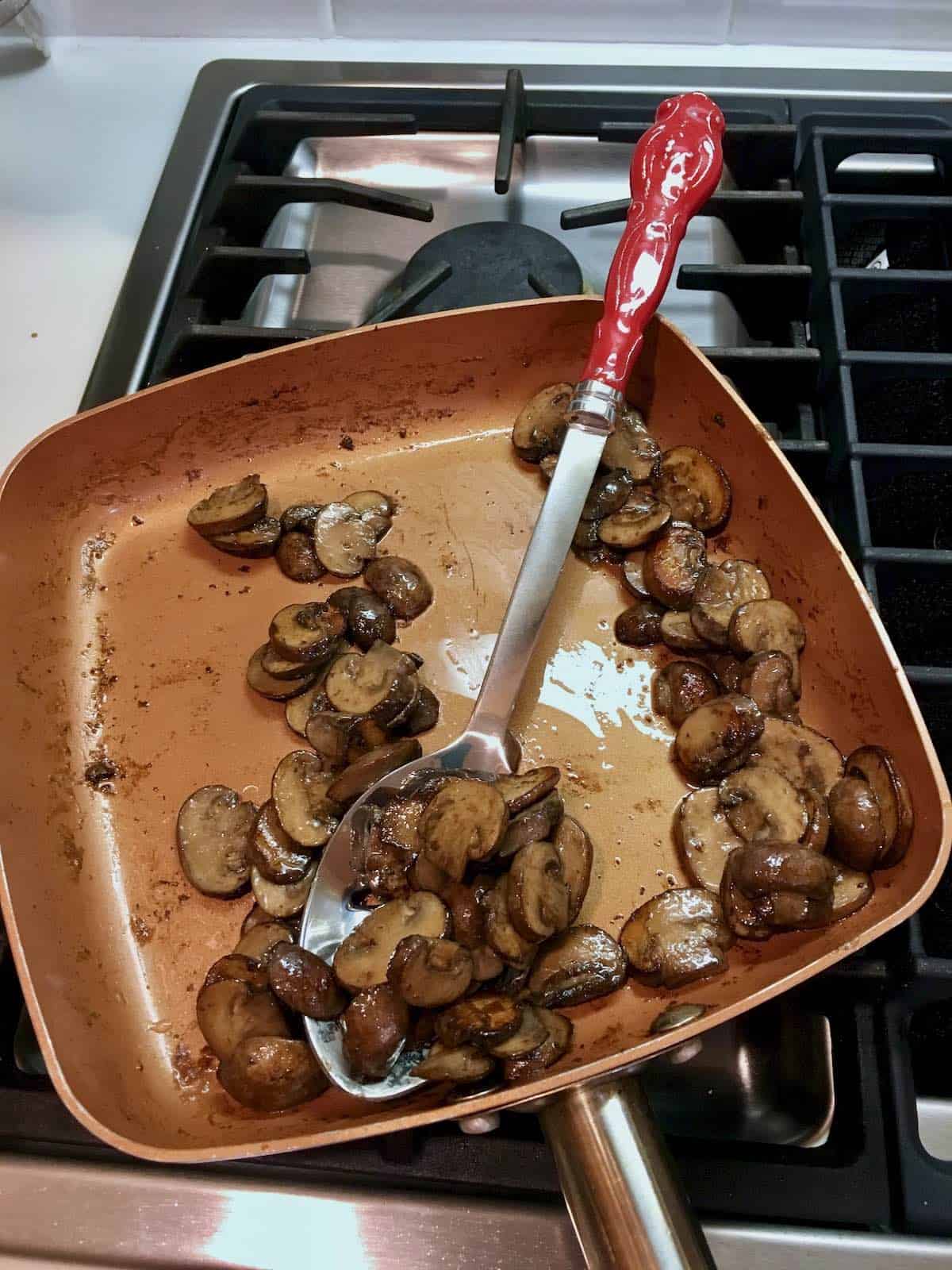 Here is a recipe I created cleaning out all my holiday leftovers. A most delicious pie I enjoyed a few years back from a local food truck inspires it. A savory combination of beef, cheese and onions in a flaky crust will do nicely with the addition of some mushrooms. The food truck, "Nomadic Pies" enjoyed such success that they were able to open up a brick and mortar store in my sweet town of Kennett Square. If you're not a baker (you should be) try a Nomadic pie. Every flavor is delicious and makes a great gift if you want to spread a little comfort and joy in the new year.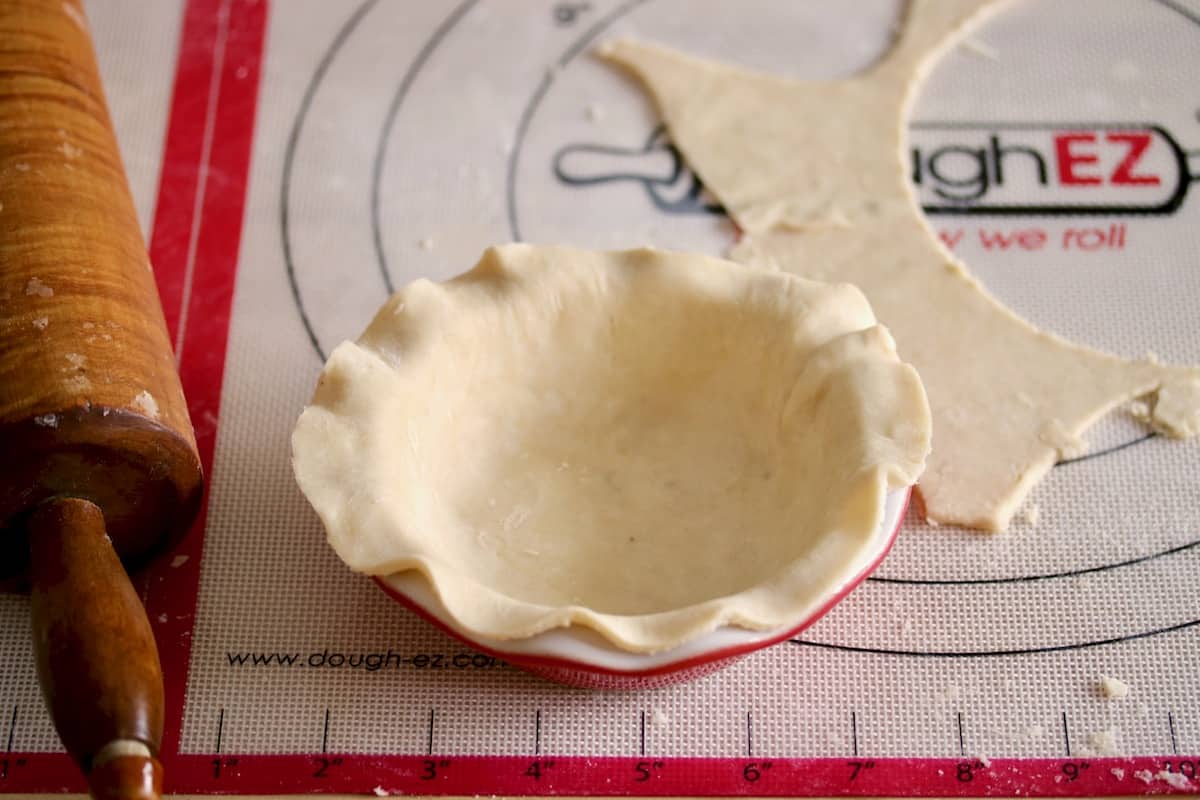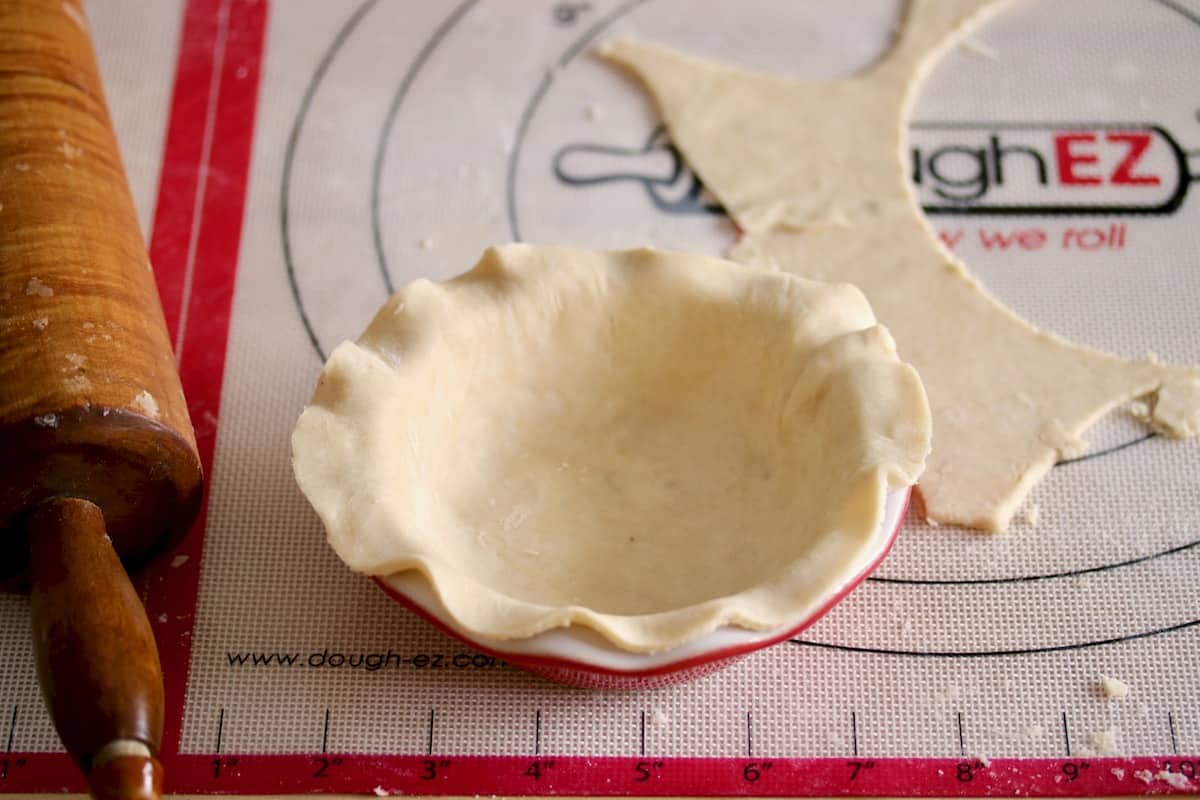 A great piecrust recipe is crucial to a great pie. The standard is a mix of flour, salt, fat and water, but I usually try and change it up a bit wanting the crust to enhance the filling. Since I am baking a beef pie I change out the water for beef broth. It offers a subtle flavor and golden color change to the crust I like very much. Before starting make sure all your ingredients are icy cold to insure that flaky crust. I like to grate my butter into the flour and salt mixture.
Now for the filling.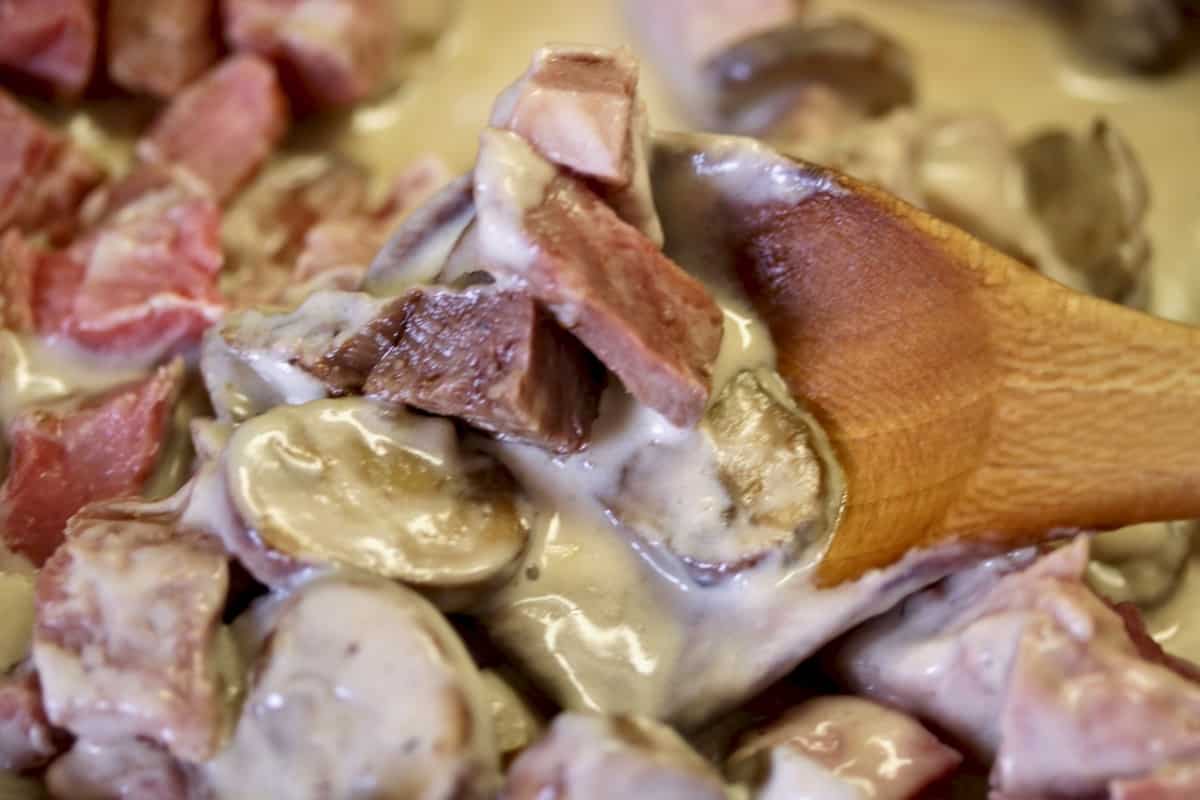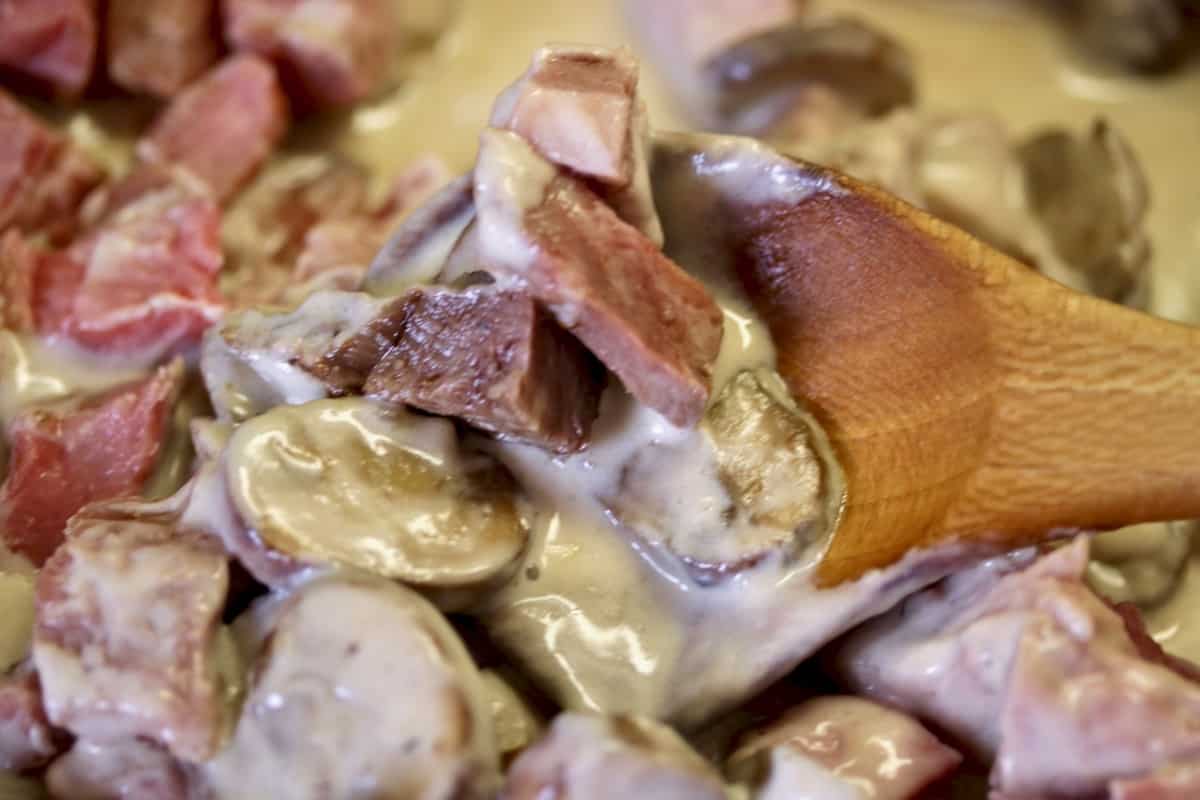 Print
Beefy Mushroom Gruyere Pie
---
Author:

Total Time:

2 hours

Yield:

serves 8
Description
Savory pie dough with a savory filling
---
2 ¼ cups all-purpose flour
½ teaspoon salt
4 grinds fresh black pepper
2 sticks (1 cup) unsalted butter (very cold or frozen)
6 tablespoons low sodium beef broth
2 sweet onions, thinly sliced
2 tablespoons unsalted butter
2 cups sliced cremini (baby bella) mushrooms
2 tablespoons all-purpose flour
1-cup low sodium beef broth
½ cup heavy cream plus additional for brushing over pies before baking
2 cups diced leftover cooked beef (prime rib, steak whatever you have)
salt and pepper
2 cups shredded Gruyere cheese
2 chopped green onions
finishing salt of your choice (I used a hickory smoked version)
---
Instructions
Whisk flour, salt and pepper together in a large bowl.
Grate butter over the top. Toss it well with a fork insuring the butter gets separated into bits and coated with the dry mixture.
Add broth, two tablespoons at a time, tossing mixture around with the fork. Using your hands, bring the dough together into a ball. Flatten like a pancake and wrap in plastic wrap. Chill at least 30 minutes which allows the dough to hydrate evenly. Roll out your dough to fit your pie pans.
In a skillet, cook onions in 1 tablespoon of butter over medium-low heat, stirring occasionally, for 40 minutes or until golden brown and caramelized. Transfer onions to a bowl.
In same skillet, cook mushrooms in remaining butter until they have released their liquid and brown. Sprinkle with flour, cook 2 minutes, stirring. Stir in broth and cream; bring to a boil. Let mixture reduce until thickened.
Remove from heat. Stir in beef. Season well with salt and pepper.
Line Pie plate with pastry.
Spread half the cheese over bottom of pastry. Top with an even layer of onions. Spoon mushroom-beef mixture evenly over onions. Sprinkle with remaining cheese and green onions.
Dab a small amount of cold water on bottom crust edge. Cover pie with top crust. Seal and flute edges.
Brush top of pie lightly with heavy cream and sprinkle with finishing salt. Cut slits in top of pie for steam to escape while baking.
Bake at 400F for 40 to 50 minutes or until crust is golden brown and filling is bubbling hot.
Notes
These pies can be frozen before baking. Do not make steam vents or glaze if the plan is to freeze them for later. Let bake for 10 minutes to soften the crust. Then add steam vents and continue baking until hot and bubbly.
Prep Time:

30 minutes

Cook Time:

90 minutes

Category:

main dish

Method:

stove top/baking

Cuisine:

American
Keywords: beef, Gruyere, potpie, pie, savory, dinner, pastry dough
The products featured in this blog post are things I actually like and use all the time. I was not paid to feature or endorse them. This is not a sponsored post.