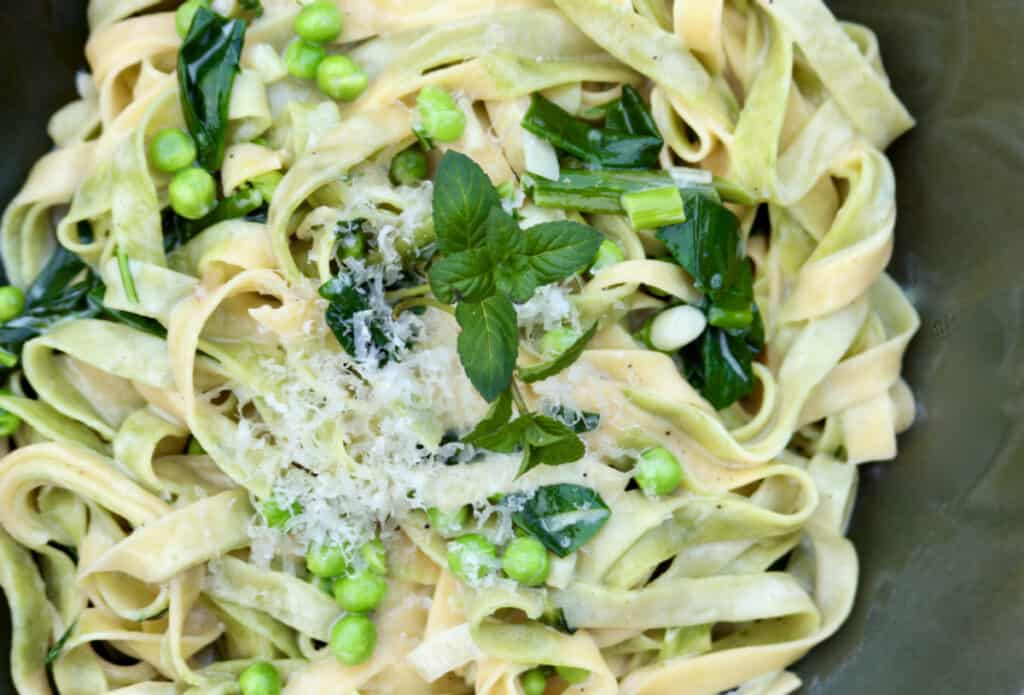 The best ramp pasta with spring peas recipe is inspired by William. He loved exploring in the woods and that is one place I will always feel especially close to him.
Will Rodgers said, "Don't let yesterday take up too much of today."
Today marks 12 years since my son's death. This dark, rainy day brings me back to that sad, harsh day. I won't spend too much time dwelling on it, but I will certainly take a quiet moment and remind him of how much he is loved and missed.
As I head into the woods I carry him with me. I feel his presence as I spy a big pile of ramps ready to pick. "Mama make some pasta" is the voice in my head. On days like today, I am in need of distraction and a big cooking project. William loved pasta and the forest, so I am making the best ramp fettuccine in his honor.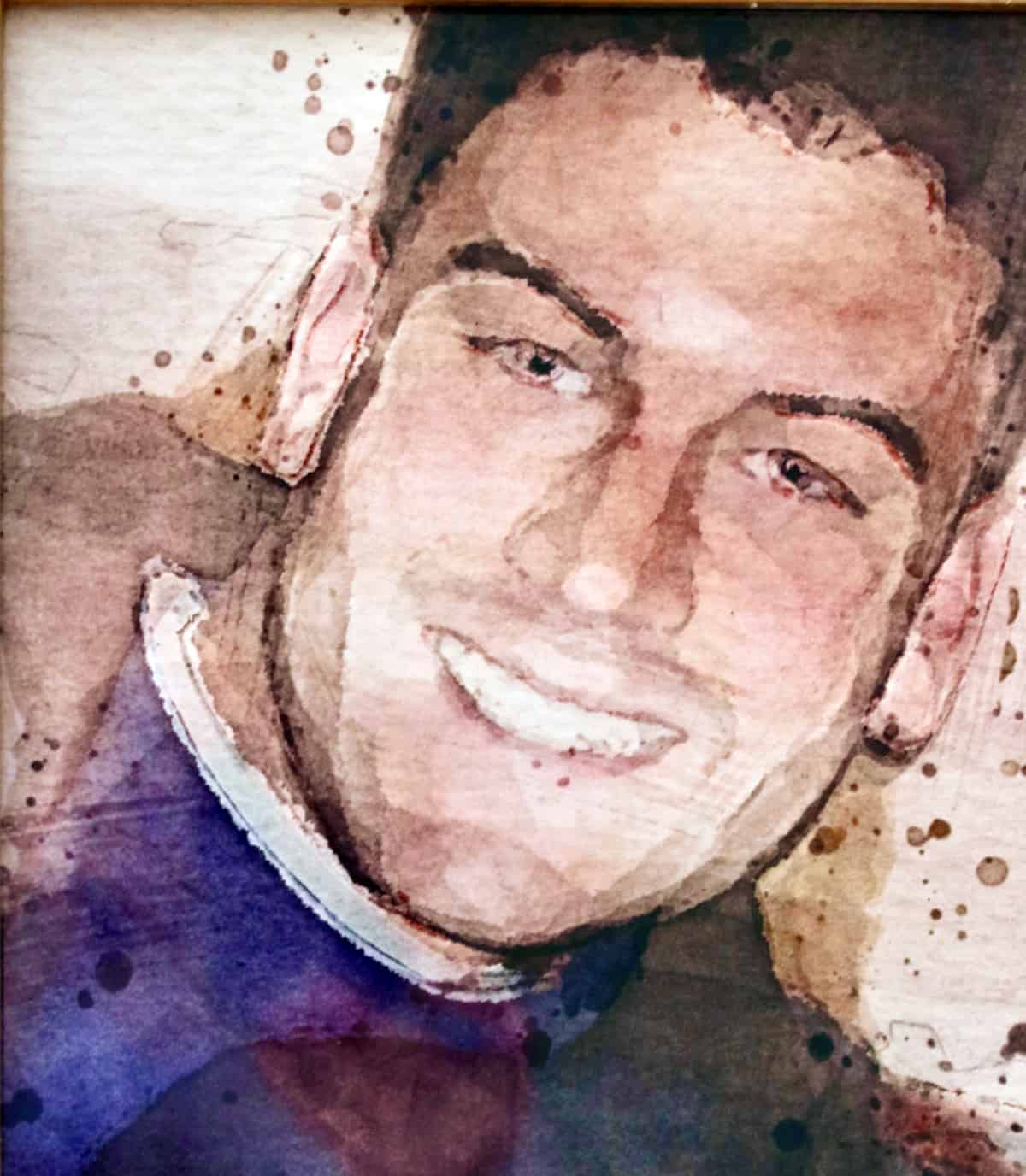 He inspires me yesterday, today and tomorrow. Honestly, only he could make me step outside my comfort zone risking poison ivy and/or a tick bite, so a ramping I will go. If you have ever foraged you know what I am talking about. It takes a bit of bushwhacking to find the spring-time goods. This variegated ramp fettuccine is worth it and a great way to use egg yolks leftover from baking my sweet Eloise's birthday cake. She is our angel baby.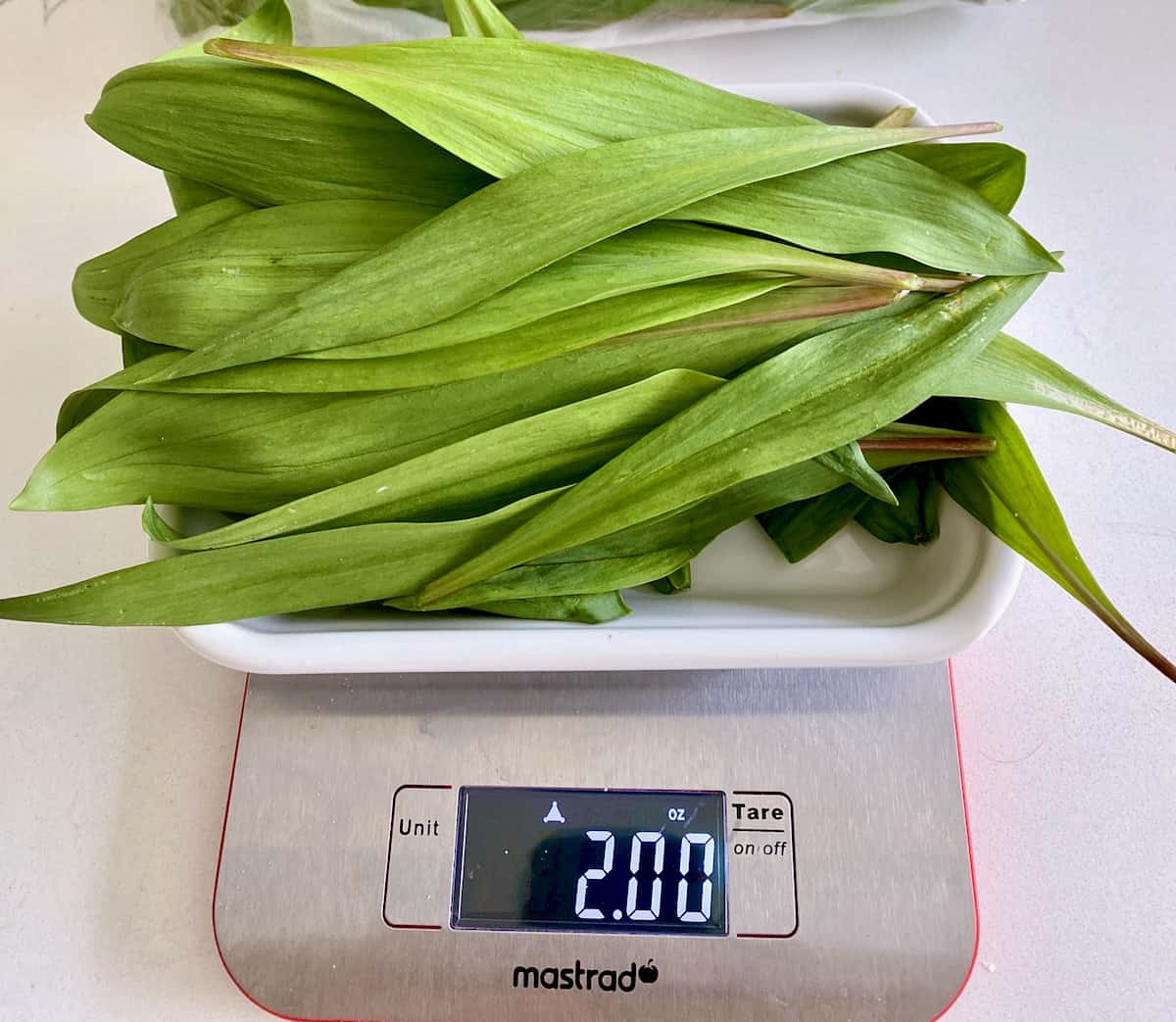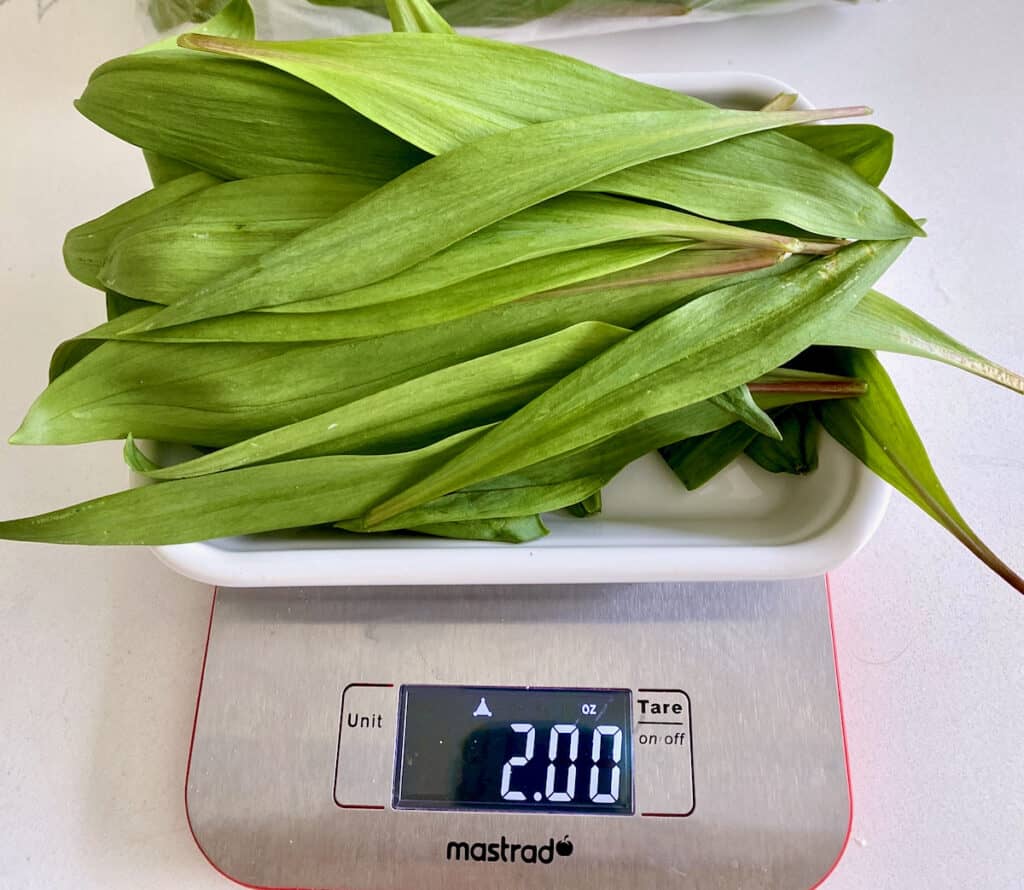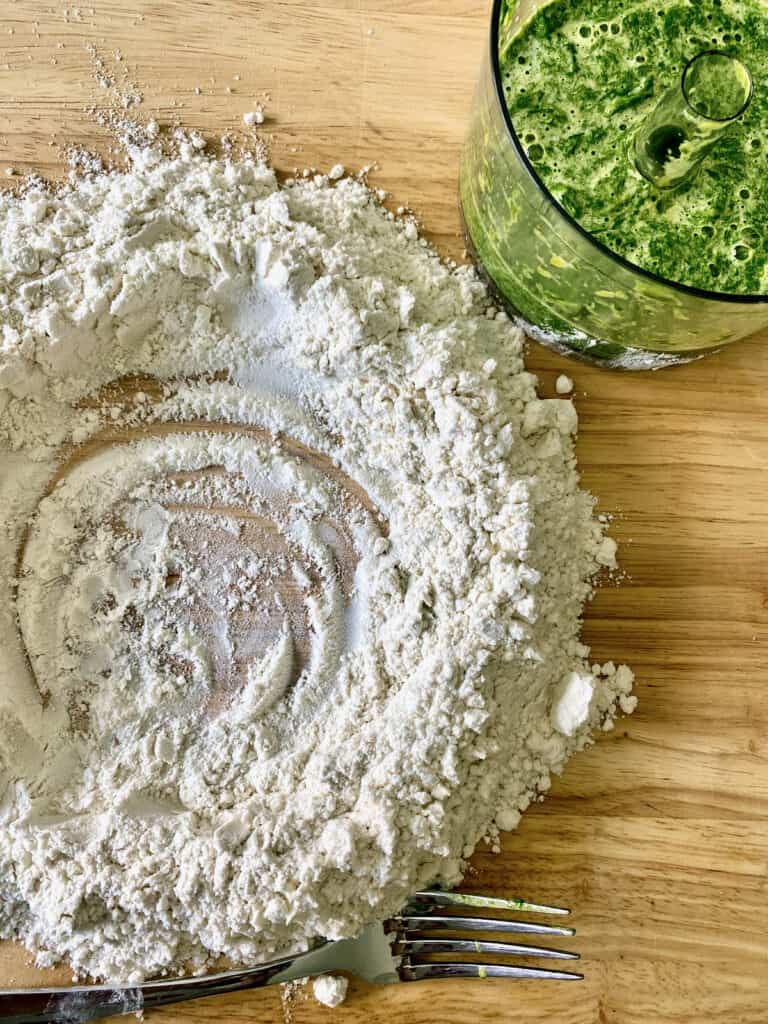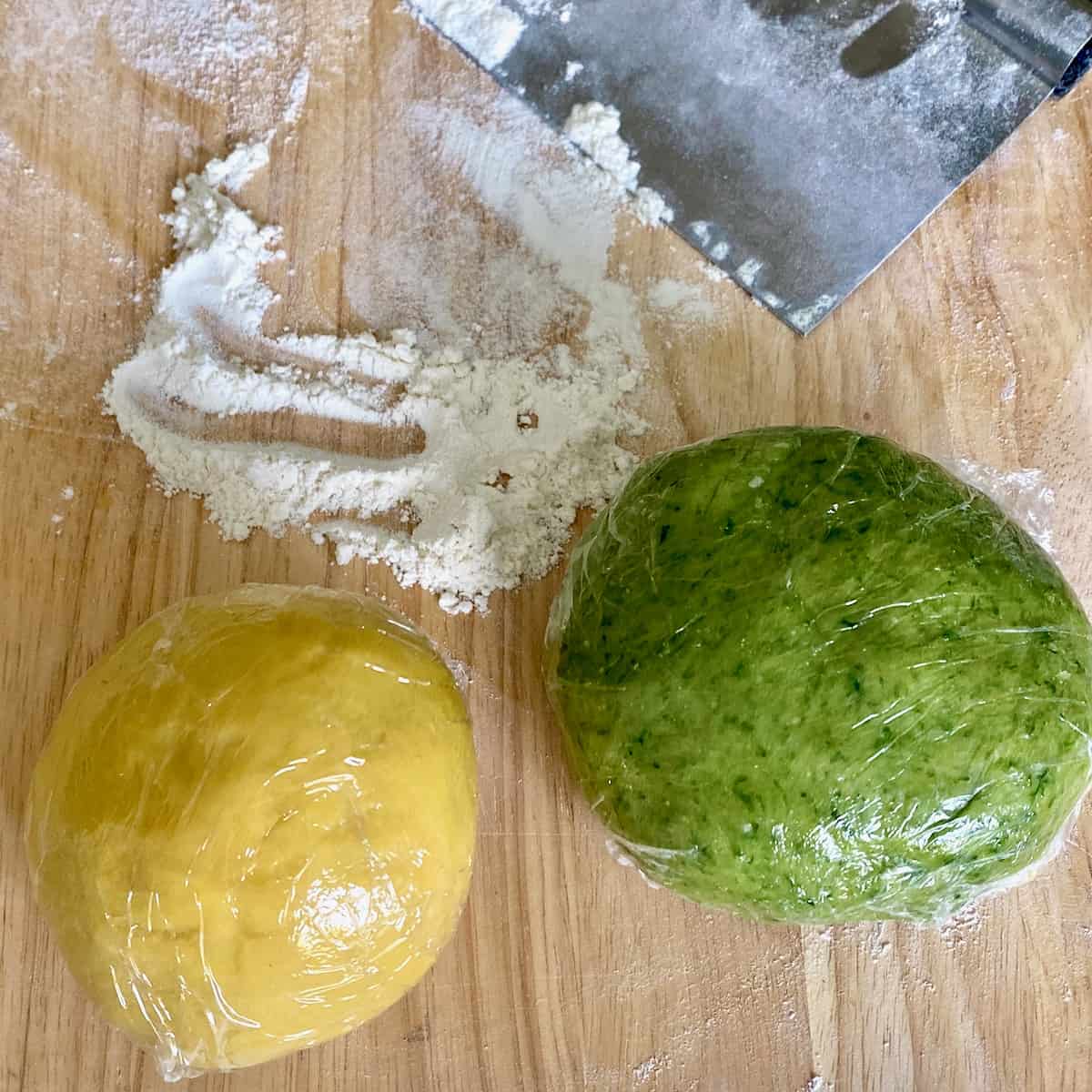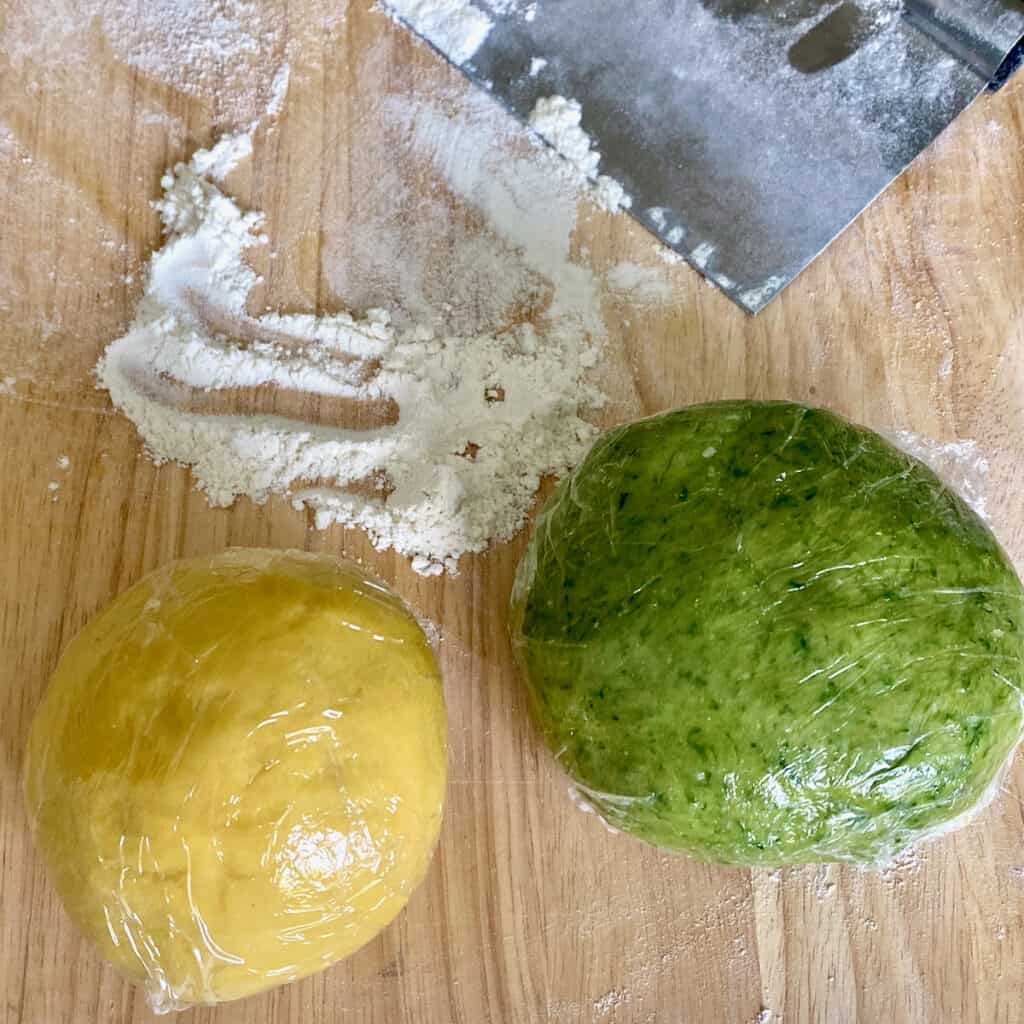 The best ramp pasta ingredients
all-purpose flour
ramps
water
salt
egg yolks
Have you made fresh pasta before? It takes just a few ingredients and a simple process. For the plain dough it is a mix of flour, salt, egg yolks and water. For the ramp dough, the ramps are first blanched, cooled and chopped. Then, pureed with egg yolks. Finally, the puree is mixed into all-purpose flour with a bit of salt and water, if needed. The dough is kneaded into a smooth ball and then must rest to relax before rolling out. This can be done by hand, in a food processor or in a stand mixer.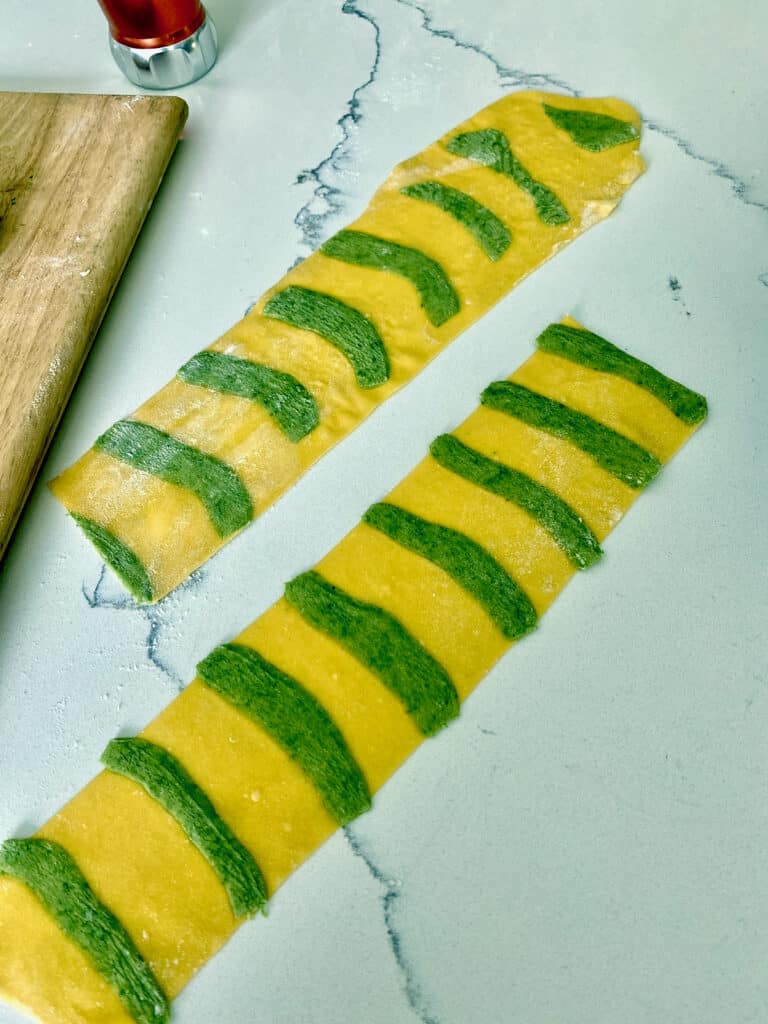 I definitely call my way of cooking rustic. I have a creative imagination when it comes to recipe development, but not an artistic bone in my body. When all is said and done I love the look of my pasta. It reminds me of the variegated zebra grass that grows in my front yard.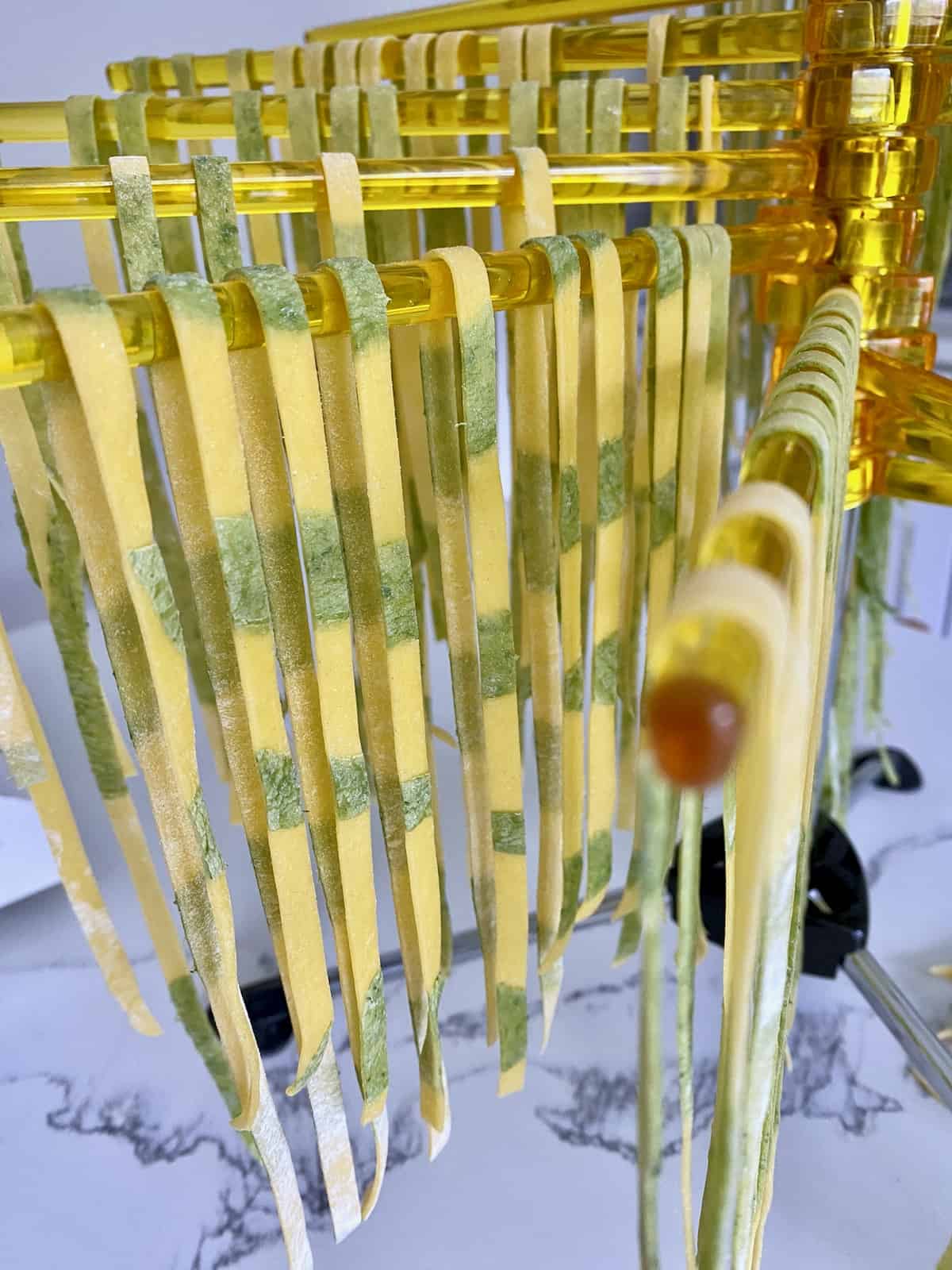 The pasta dough has a very mild ramp flavor. You can ramp it up in the sauce adding as many fresh leaves as you like. I love the addition of fresh picked flat-leaf parsley and mint, too. Garden therapy gets me through days like these.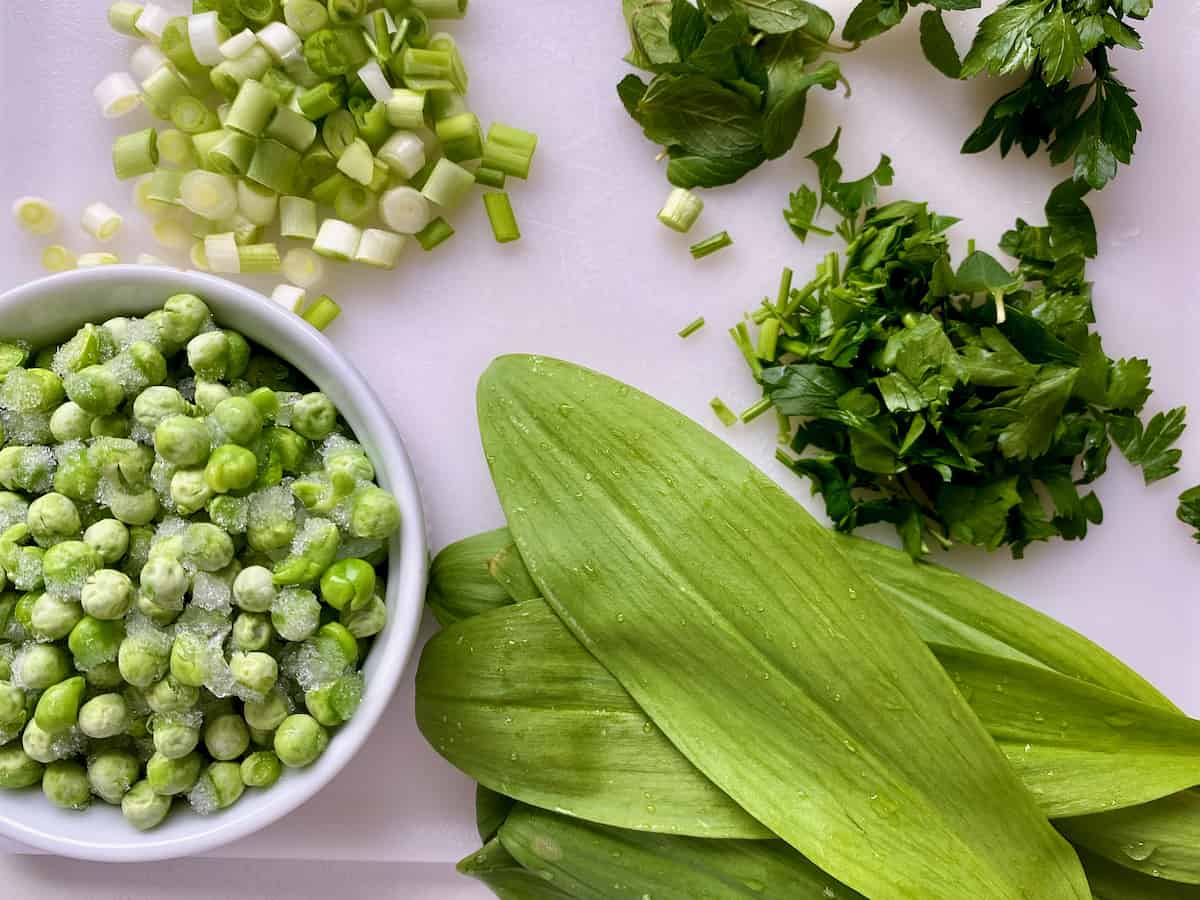 Print
The Best Ramp Pasta Recipe with Spring Peas
---
Author:

Total Time:

1 hour 5 minutes

Yield:

serves 4
Description
Fresh ramps make delicious pasta. 
---
2 ounces fresh ramp leaves
2 ½ cups all-purpose flour
½ teaspoon kosher salt
10 egg yolks
Few tablespoons of water (leftover and cooled from blanching the ramps)
4 tablespoons unsalted butter
2 tablespoons lemon infused olive oil
5 green onions, thinly slice
12 fresh ramp leaves, sliced
½ cup heavy cream
1 cup frozen petite peas
¼ cup chopped fresh herbs (Italian flat leaf parsley and fresh mint)
salt and freshly ground black pepper
freshly grated parmesan or romano cheese
---
Instructions
Blanch the ramps in a small amount of boiling water for about 1 to 2 minutes. Use just enough water to cover them. Transfer just the ramps to an ice water bath. When the ramps are cool, blot them dry between an absorbent towel and then squeeze them in your hand to remove excess water. Finely chop the ramps in a small food processor. Add 5 egg yolks and pulse to form a puree.

On a board, by hand or in a stand mixer fitted with the paddle combine ramp/egg yolk mixture with 1 ½ cups of flour, ¼ teaspoon of salt and just enough water to bring the dough together.

Knead the dough by hand or with the dough hook about 5 to 10 minutes or until smooth.

Wrap dough in plastic wrap and let it rest at room temperature for 30 minutes to 1 hour.

Repeat the process with the remaining ingredients to make the plain pasta dough.

Cut your pasta dough into 4 sections each. Working with 1 piece at a time, roll your pasta dough into sheets using a pasta machine up to number 4.

Then cut one color into strips and lay the strips across the other color to form a green and white pattern as seen in the photo. Press the strips so they adhere.

Run the green and white pasta sheets through the machine up to number 6 and then cut into fettucine. This makes 1 pound of pasta.

Cook half the pasta just a few minutes in boiling salted water until al dente. Store remaining pasta for another use or cook it all doubling the amount of sauce.

For the sauce: Melt butter and olive oil over medium heat.
Add green onions and ramps; cook 1 to 2 minutes or until softened.
Add cream and peas; bring just to a simmer. Stir in herbs. Season with a good amount of salt and pepper
Stir in drained pasta. 
Toss with cheese
Notes
This dough recipe makes 16 ounces of pasta. The sauce is enough for 8 ounces of pasta.
Store uncooked pasta in an air-tight container in the freezer.
Prep Time:

30 minutes

pasta dough rest:

30 minutes

Cook Time:

5 minutes

Category:

pasta

Method:

stove top

Cuisine:

Italian
Keywords: ramps, spring dinner, main dish, Italian, cream sauce, peas
To learn more about ramps and get my recipe for ramp butter check out my blog post Ramping it up.