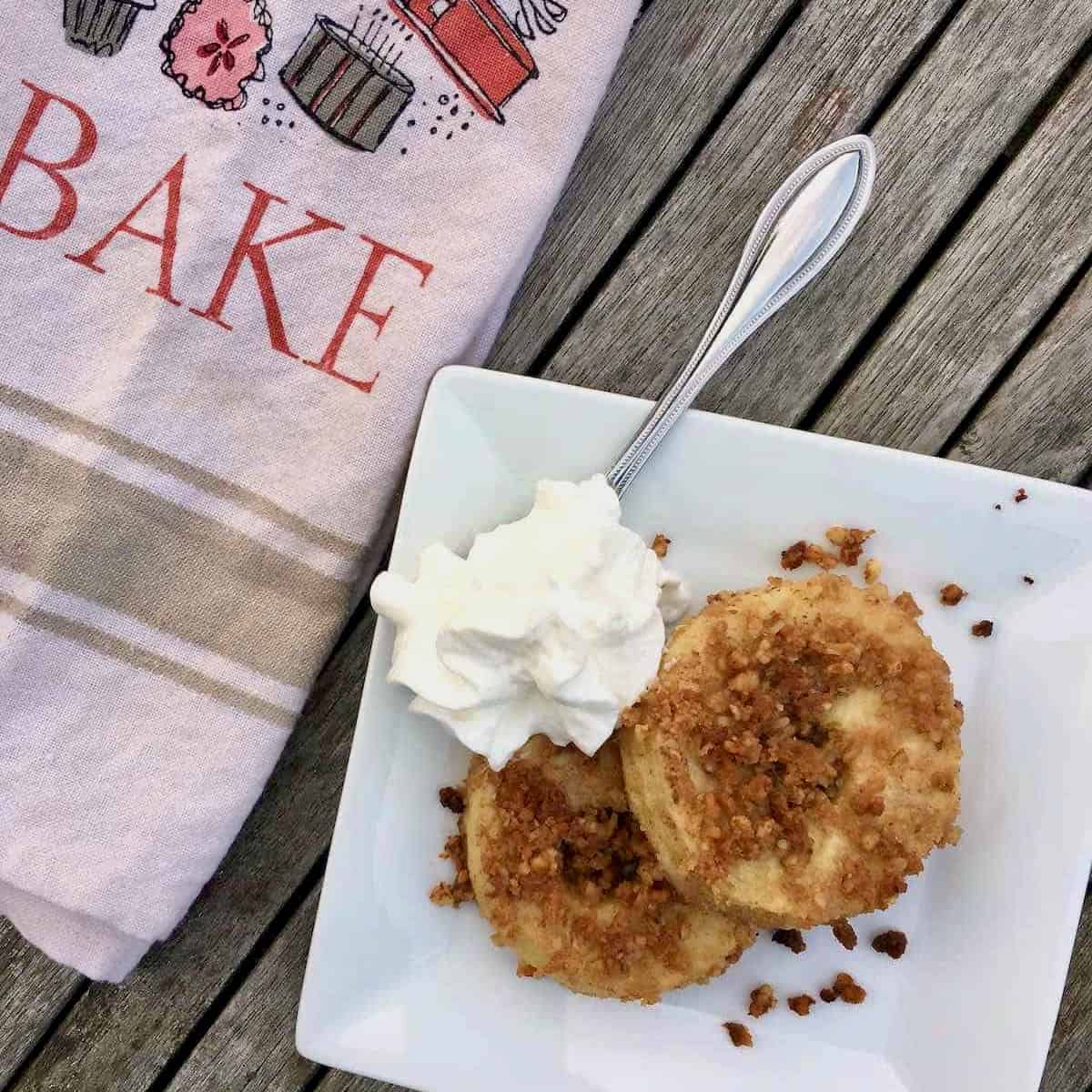 Easy apple crisp slices
It all started with the squirt of an aerosol whipped cream can. You know the sound….shirrrrrrrrg. The memories flooded in. Back to the days when the kids would scream with laughter as they filled their mouths with the sweet pillowy stuff and William would impersonate the famous John Belusi Animal House cafeteria scene. Duck for cover, I sure miss that goof-ball.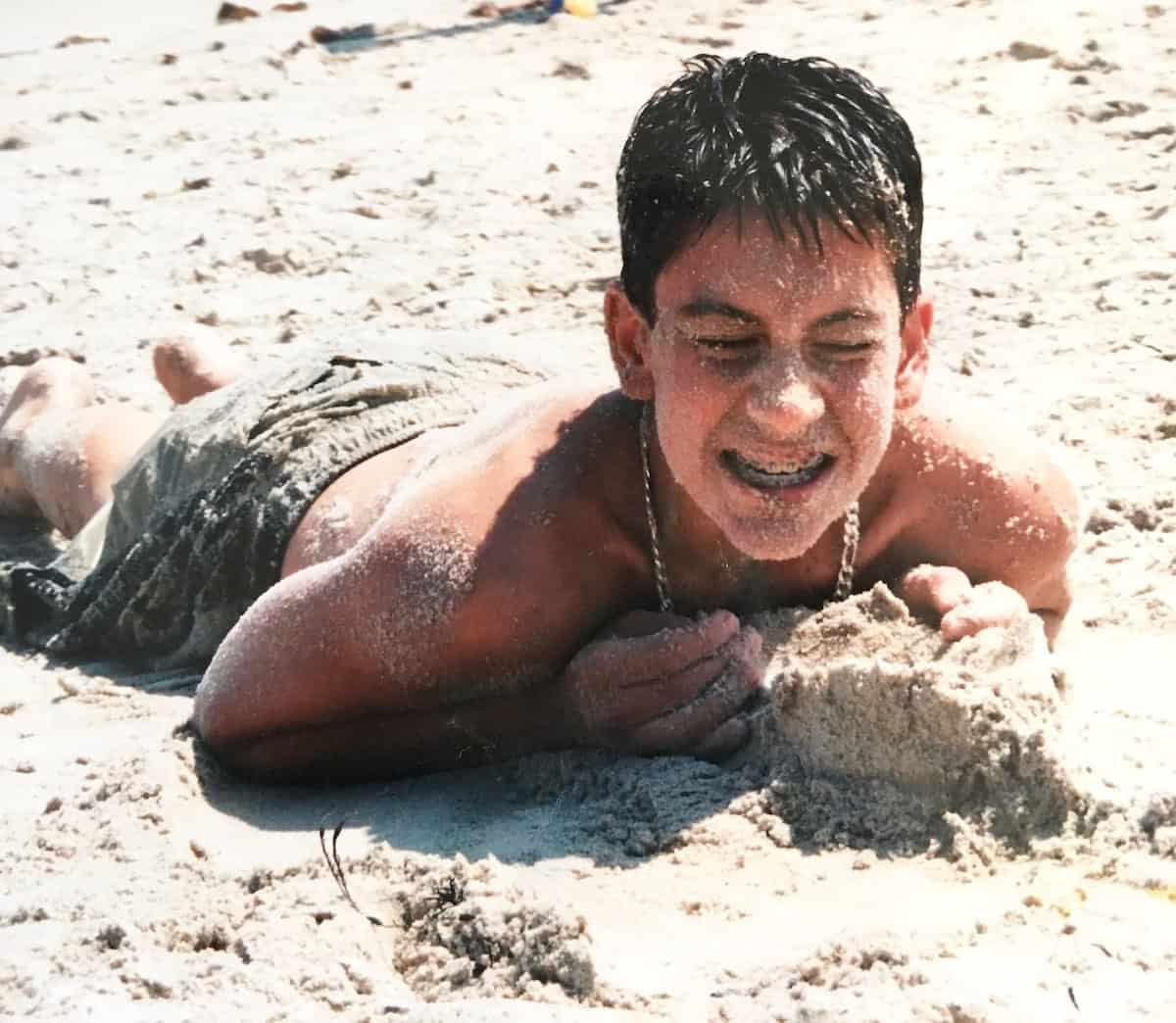 But where was the shirrrrrrrg coming from? I haven't bought whipped cream in a can in years. Enter husband and daughter. I find them in the kitchen filling their mouths like back in the old days. They are delighted and I am cracking up that husband smuggled in a can without me knowing.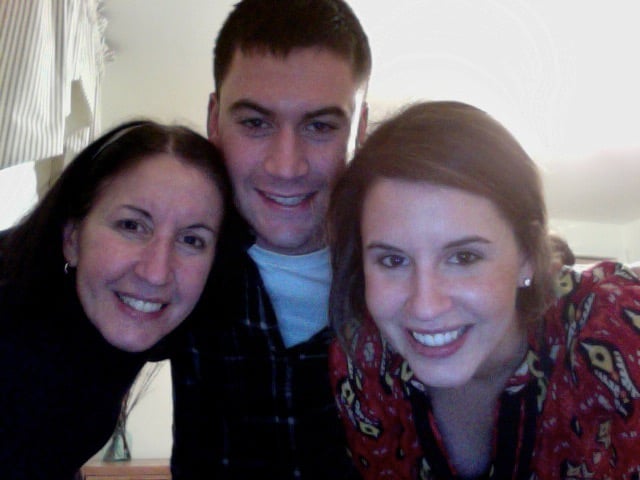 The kitchen antics remind me that many years ago I represented Connecticut in a recipe contest sponsored by a company that makes aerosol whipped cream. As a winner, I was given a set of recipe cards that included all the state winners and their recipes. I dug those out and looking back I am so pleasantly surprised to see some of my dearest contest friends among them. We've come a long way and am so humbled to be in your company with my recipe for easy apple crisp slices.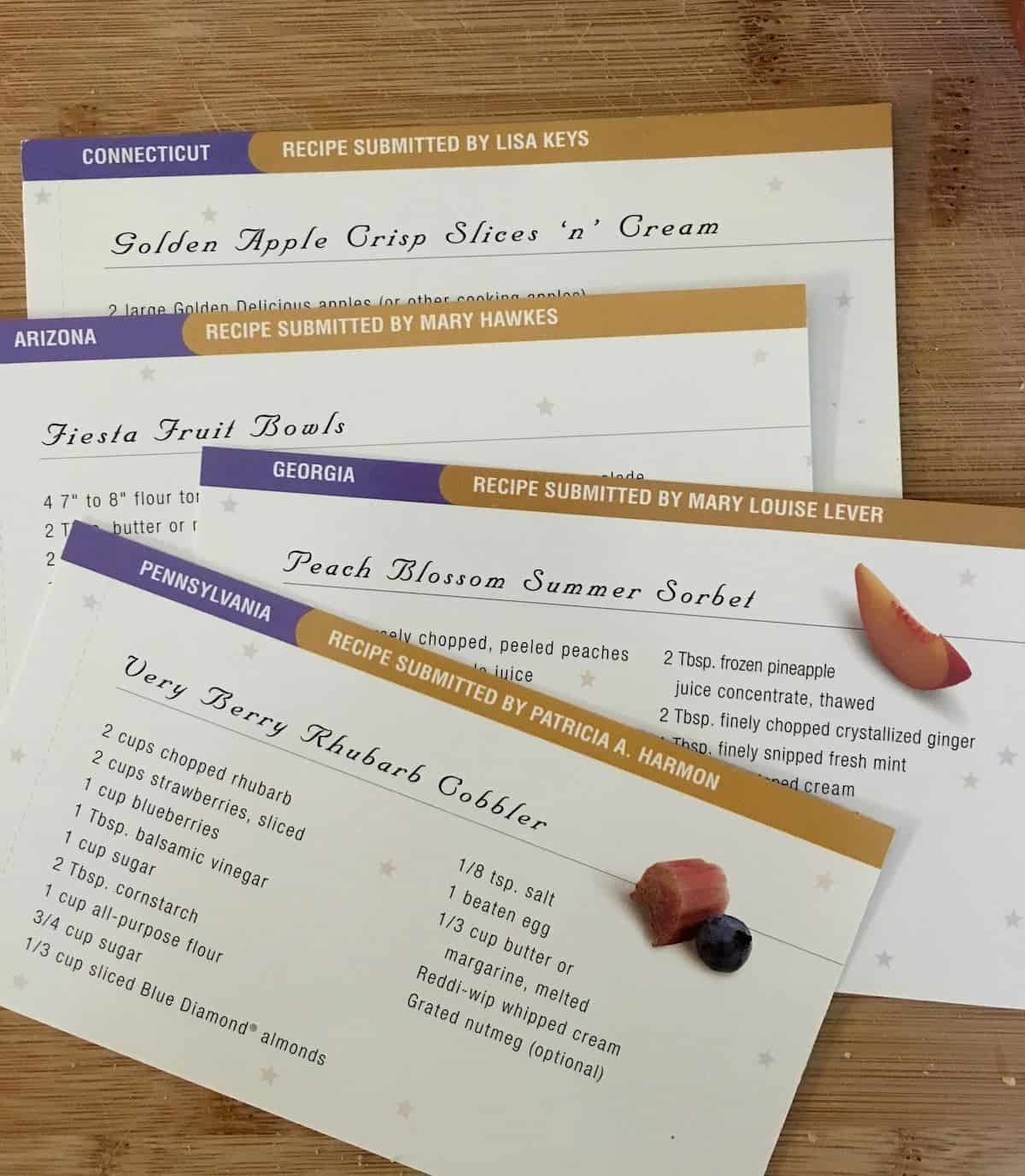 Moving on and creating new memories I took Annabelle to Barnard's Orchard to pick up some fresh apples. The farm is 74 acres of preserved land that has been in the Barnard family for 4 generations. It's a real gem of a place open all year long.
Annabelle loved her first farm visit with Kiki (I think) and we were delighted to find some of my favorite heirloom varieties. This grandma will probably have Annabelle cooking before she can even eat solid food let alone stand at the counter, but she watches me in action and you know the best food memories have to do with the aroma of the kitchen.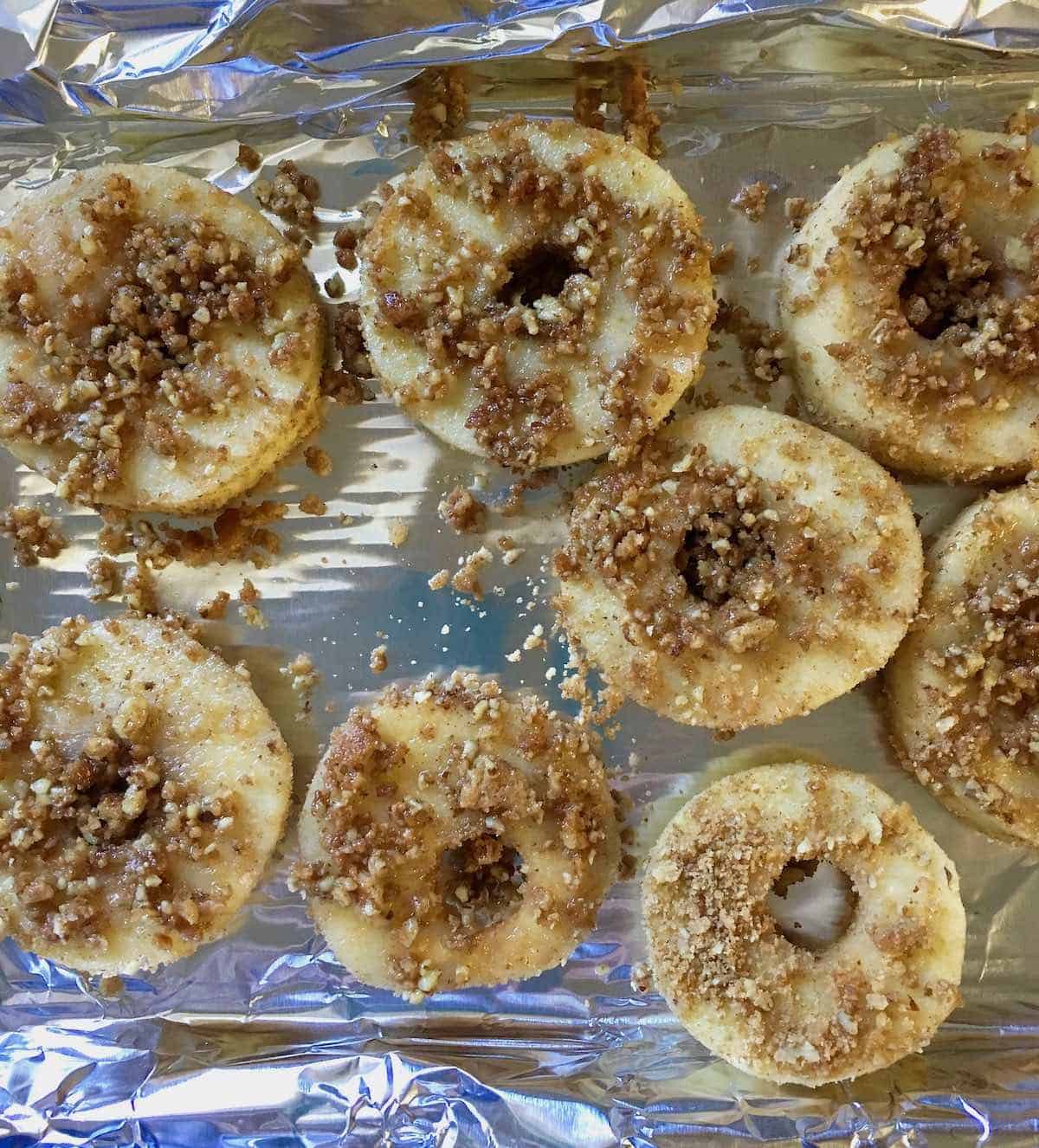 So, let's bake some apples and create some warm memories. I love baking with a Stayman apple. These apples are crisp, juicy, spicy and tart, but best of all bake up tender and still hold their shape. This seasonally delicious and memorable recipe is just as easy to bake for two as it is for a whole crowd.
Print
Apple Crisp Slices
---
Author:

Total Time:

30 minutes

Yield:

serves 4
Description
quick and easy dessert or snack
---
2 baking apples, peeled, cored and each sliced into 4 rings
3 tablespoons butter, melted
6 Stauffer's Apple Pie Snaps*
¼ cup pecan halves
2 teaspoons turbinado or demera sugar
Aerosol whipped cream 
---
Instructions
Heat oven 450F. Line a rimmed baking sheet, just large enough to hold the 8 apple rings in a single layer, with heavy-duty foil. Brush foil with a little of melted butter.
Place cookies and pecans in food processor; pulse until mixture is just crushed.
Place cookie mixture on a flat plate.
Brush apple slices all over with melted butter and then press each side into cookie mixture to coat. Place apples in prepared pan.
Mix any remaining butter with any remaining crumbs and sprinkle over apples.
Top apples evenly with sugar.
Bake for 15 to 18 minutes or until apples are tender. Watch carefully to make sure crumbs don't burn during the last few minutes.
Serve with your favorite whipped cream.
Notes
*Note: if you can't find Snaps then substitute cinnamon graham crackers
Prep Time:

15 minutes

Cook Time:

15 minutes

Category:

dessert

Method:

baking

Cuisine:

American
Keywords: recipe contest, apples, cookies