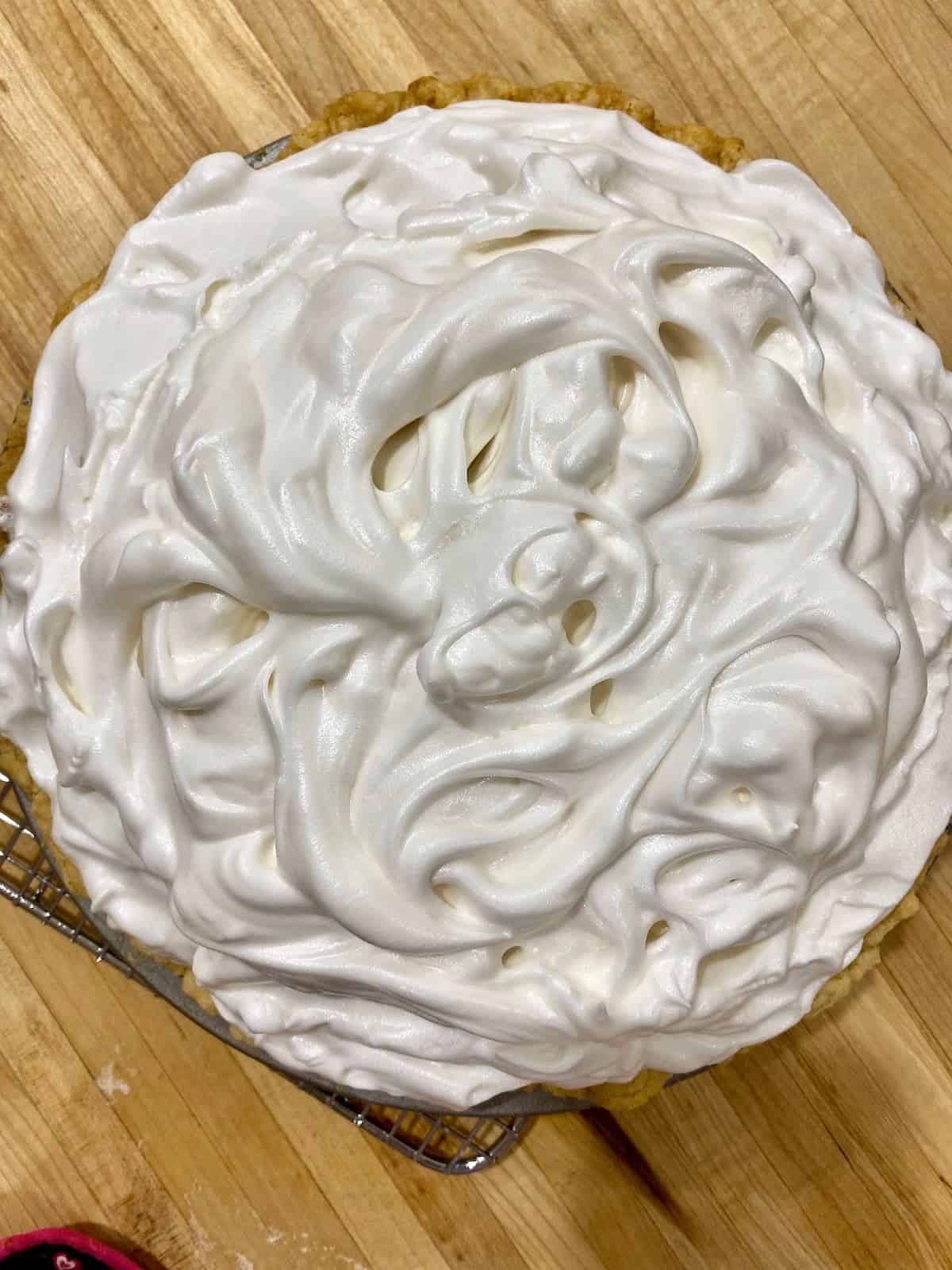 Best Lemon Meringue Pie
I am inspired to write this today after my FB cooking buddy, Lois, posted about dreaming of her dad. Lois took great care of her father and prior to his passing spoke with him on the phone on a daily basis. She had been struggling with her grief until her dad came to her in a dream. They were talking on the phone. Dreaming of a shared experience affirming his life brought her peace. Comforting dreams are a gift.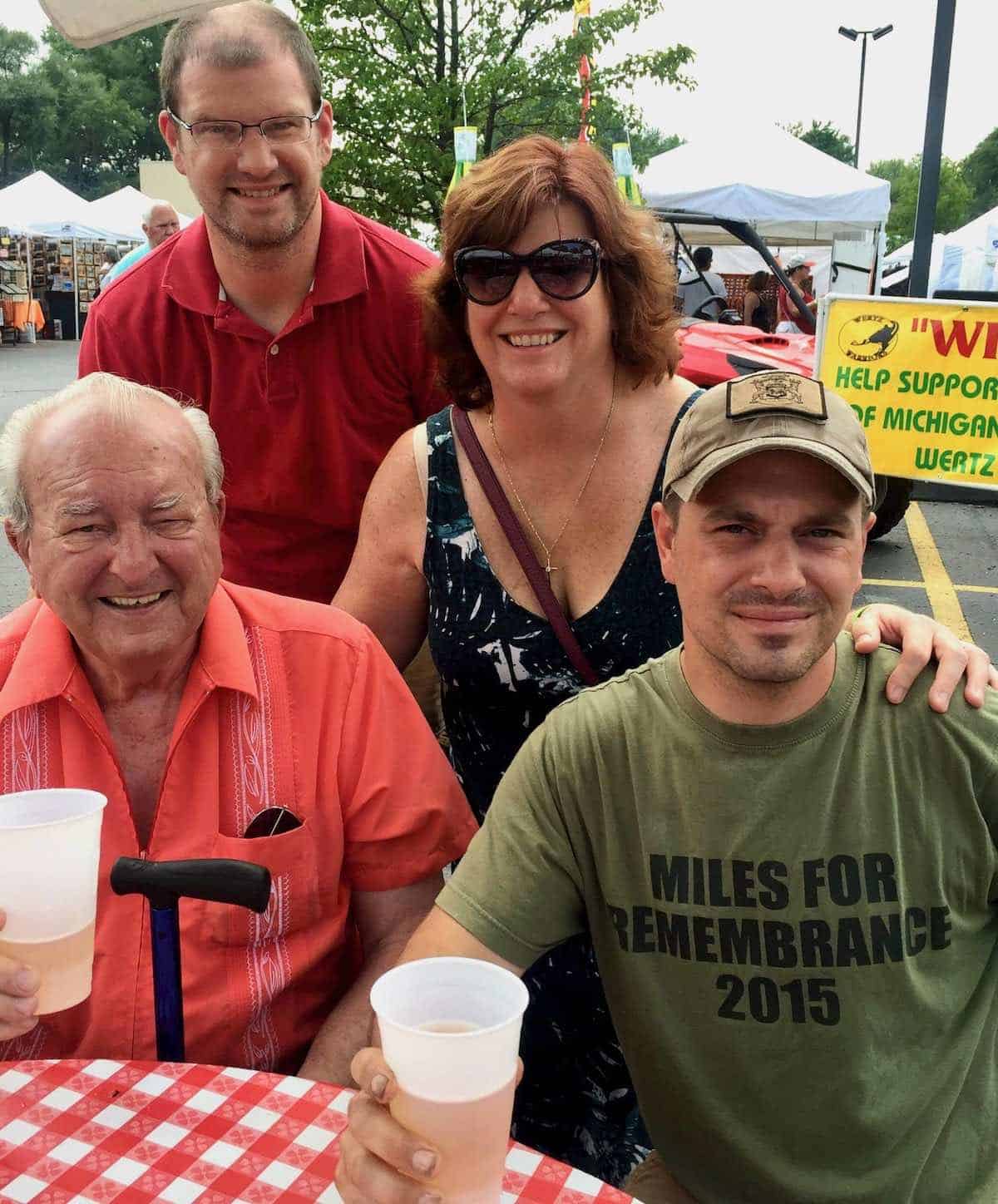 I had a comfort dream of my own. One year after William's death, I realized I needed out of my old life…that I would never heal if I did not move on, move away and simply just take care of myself. It was my first brave decision…but one filled with incredible conflict, as I would be leaving our home in Connecticut that was filled with 30 years of delicious memories and the place my son adored.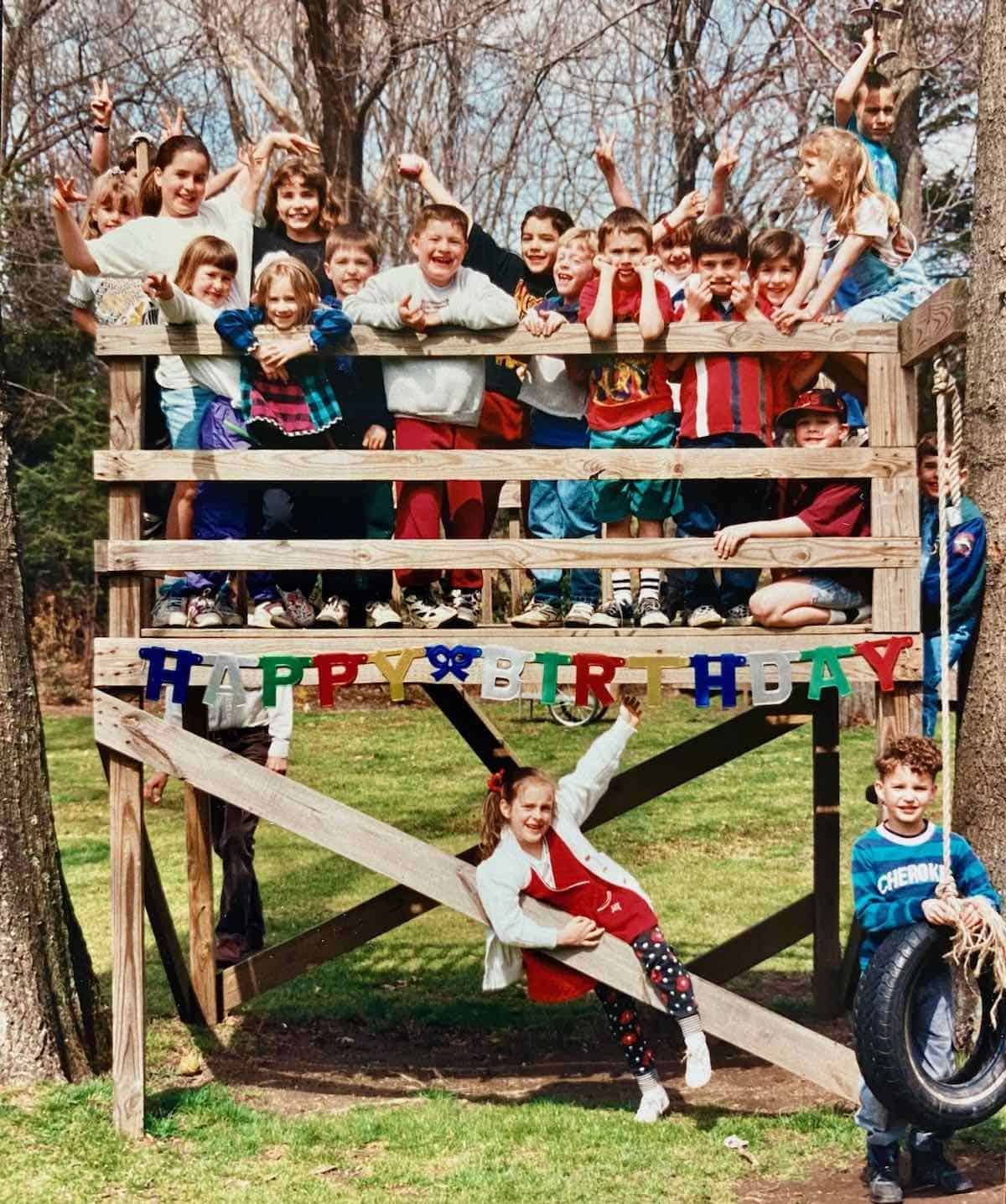 Imagine me packing up his room. The scent of his cologne still on his pillow. His dirty hand-print on the wall. Touching his things I was transported back to the places we had been, the fun we had had and the plans we had made…. the memories flooded over me. Preserving these memories would allow me to move forward, but how? On our very first night in the new house now in PA I had the most vivid dream. I got up from my bed and looked out the window and in the driveway was my son looking up at me. It was then I knew he goes where I go. I carry him in my heart.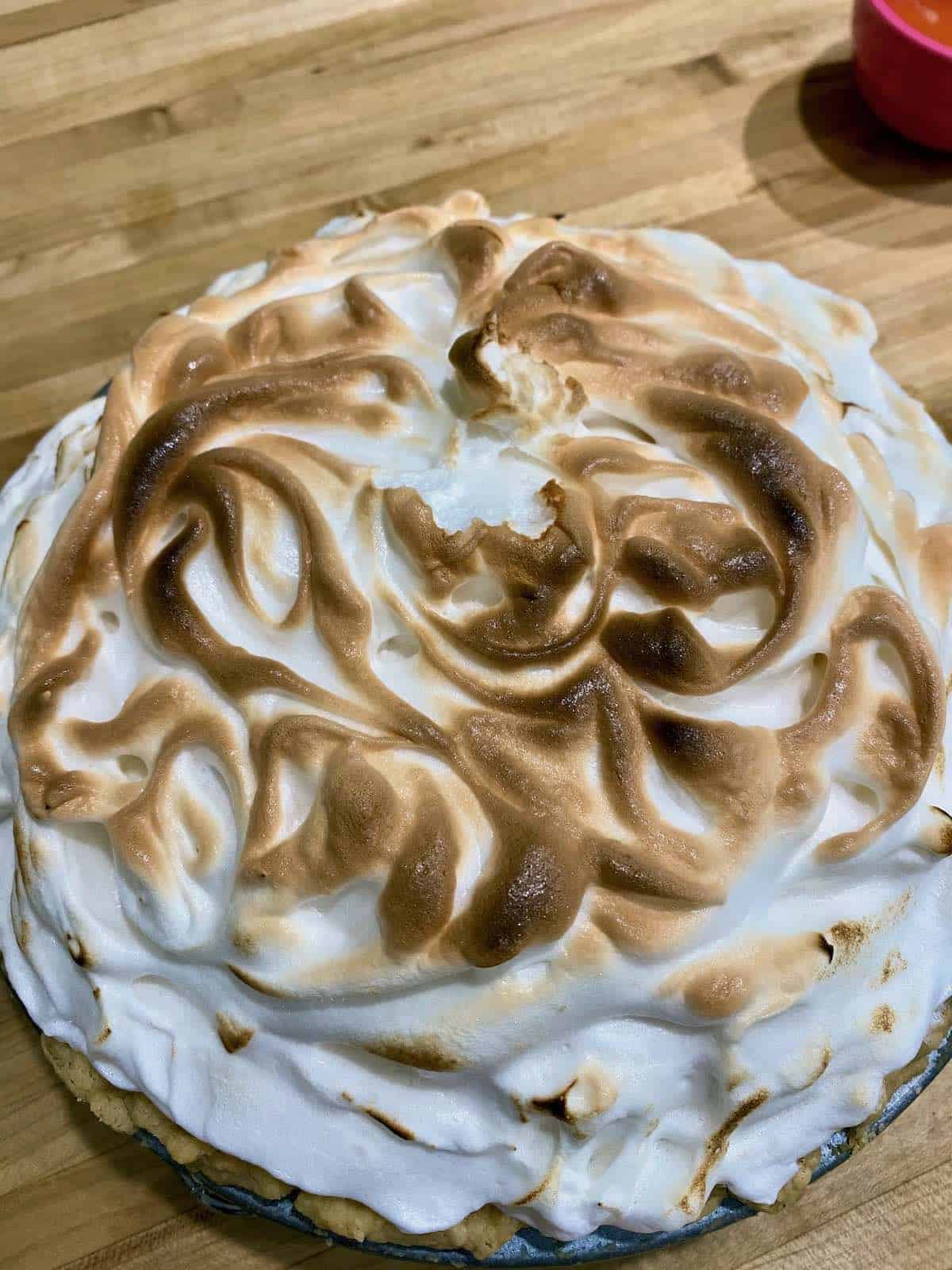 Comfort dreams are moments of light and hope. They are stories of support and faith and what is most precious. To tell the story is a way of moving our grief along, but also is a gift to those we share it with. We all heal in the telling of our stories. It's an uncomfortable blessing to express our pain, but in doing so there is a release and relief. Thank you, Lois for having the courage to mourn out loud. I'd like to think that your dad was telling you in that dream that he is always with you and that everything is going to be all right.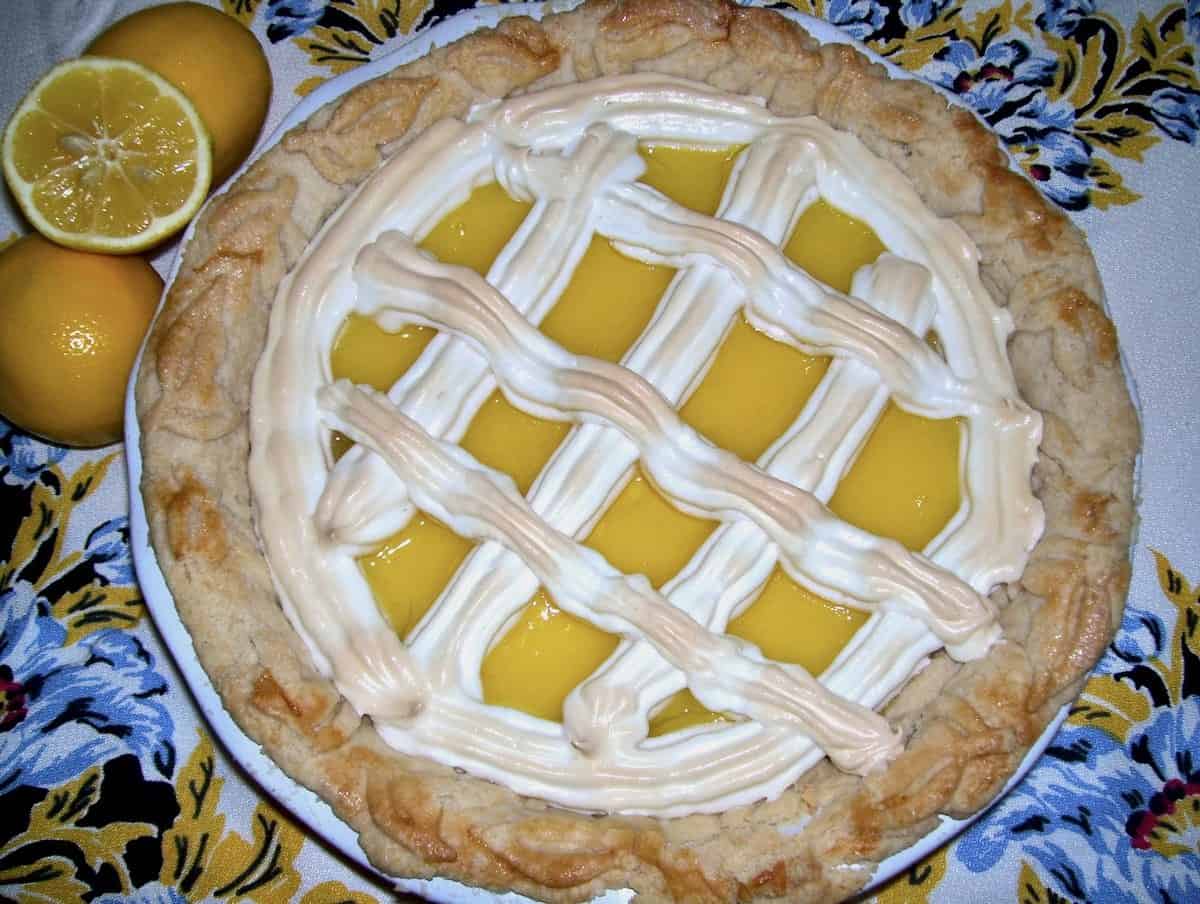 In honor of Lois' dad I am sharing a recipe for lemon meringue pie. It was one of Jerry's favorites and a recipe I have been tinkering with recently. The mile high cloud of meringue featured in the first photo above is an Italian meringue made with roasted sugar. It is light and fluffy with less sticky sweetness than the meringue featured in my lattice recipe design. As much as I love the lattice design the real reason behind it was to use less of the meringue I did not want to eat. Delicious citrus fruit is abundant this time of year, but if you can't find meyer lemons go ahead and use regular lemons which will yield just a slight more pucker power.
Print
Meyer Lemon Lattice Meringue Pie
---
Author:

Total Time:

1 hour 20 minutes

Yield:

8

to

10

servings

1

x
Description
The perfect balance of tart and sweet 
---
Meyer Lemon Lattice Meringue Pie
Crust*
1 ½ cups (6 oz) all purpose flour
1 tablespoon sugar plus additional for pie edge
½ teaspoon salt
10 tablespoons (4 oz) vegetable shortening, cold
2 tablespoons (1 ounce) cold water
1 egg white
Meyer Lemon Filling
2 eggs
7 egg yolks
1 cup plus 2 tablespoons sugar
⅔ cup meyer lemon juice (about 4 lemons)
1 tablespoon meyer lemon zest
4 tablespoons unsalted butter
3 tablespoons heavy cream
Lattice Topping**
2 egg whites
⅛ teaspoon cream of tartar
¼ cup sugar
½ teaspoon vanilla
---
Instructions
For the crust combine the flour, sugar and salt in a mixing bowl; cut in shortening.
Add water and mix until just combined. Shape into a disc, wrap in plastic and chill 15 minutes.
Roll out dough on a lightly floured surface and fit into a 9-inch pie dish. Decorate edge with pastry cut-outs.
Line the pie shell with aluminum foil and weigh down with dry beans or pie weights. Place pie dish on a baking sheet. Bake at 375F for 20 minutes. Remove foil and weights.
Lightly brush edge of crust with egg white; sprinkle with sugar. Return crust to oven and bake 10 minutes more or until a light golden brown.  
Reduce oven temperature to 325F.  
Meanwhile, prepare filling. In a medium saucepan, whisk eggs, egg yolks, sugar, lemon juice and zest. Add butter and stir over medium heat for 5 minutes or until mixture thickens and reaches 170F. on an instant read thermometer.
Remove from heat; stir in heavy cream. Pour filling into warm pie shell.  
For lattice topping, beat egg whites and cream of tartar to soft peaks.
Gradually add sugar and vanilla beating to stiff peaks.
Pipe meringue over pie in a lattice pattern.
Bake 20 minutes or until meringue is golden brown. Cool and chill pie before serving. 
Notes
*ready made pie crust can be substituted for home made crust
**double the lattice topping ingredients if you want to skip the lattice and cover the   whole pie with meringue
** I suggest taking your meringue to the next level with this mile high light Italian Meringue made with roasted sugar. To roast the sugar: spread ½ cup of sugar on a piece of foil and place it in a pie plate at 350F for 30 minutes. Then continue with this recipe from Rose Levy Beranbaum's The Pie and Pastry Bible
In small heavy saucepan, (I use one that has a pouring spout edge), stir ½ cup roasted sugar with 2 tablespoons of water until sugar is moistened. Heat, stirring, until sugar is dissolved and syrup is bubbling. Stop stirring and turn heat to lowest setting or remove from heat as you attend to the egg whites. In stand mixer with whip attachment, beat 4 egg whites until foamy. Add ½ teaspoon cream of tartar and beat to stiff peaks. Increase the heat of the sugar syrup and boil until thermometer registers 236F. With mixer on high, immediately drizzle syrup into the egg whites avoiding the beaters. Beat for 2 minutes or until the mixer bowl no longer feels too hot to touch. Starting from the edges of the pie and covering the inside edge of the crust with meringue spread the meringue on top of the filling making swirls and peaks with a spatula. Bake the pie for 5 minutes at 350F to set the meringue and then place pie under broiler for 20 to 30 seconds for a deeper browning. You could also torch it.
Prep Time:

30 minutes

Cook Time:

50 minutes

Category:

dessert

Method:

baking

Cuisine:

American
Keywords: lattice, lemon meringue, meyer lemon, baking, pie