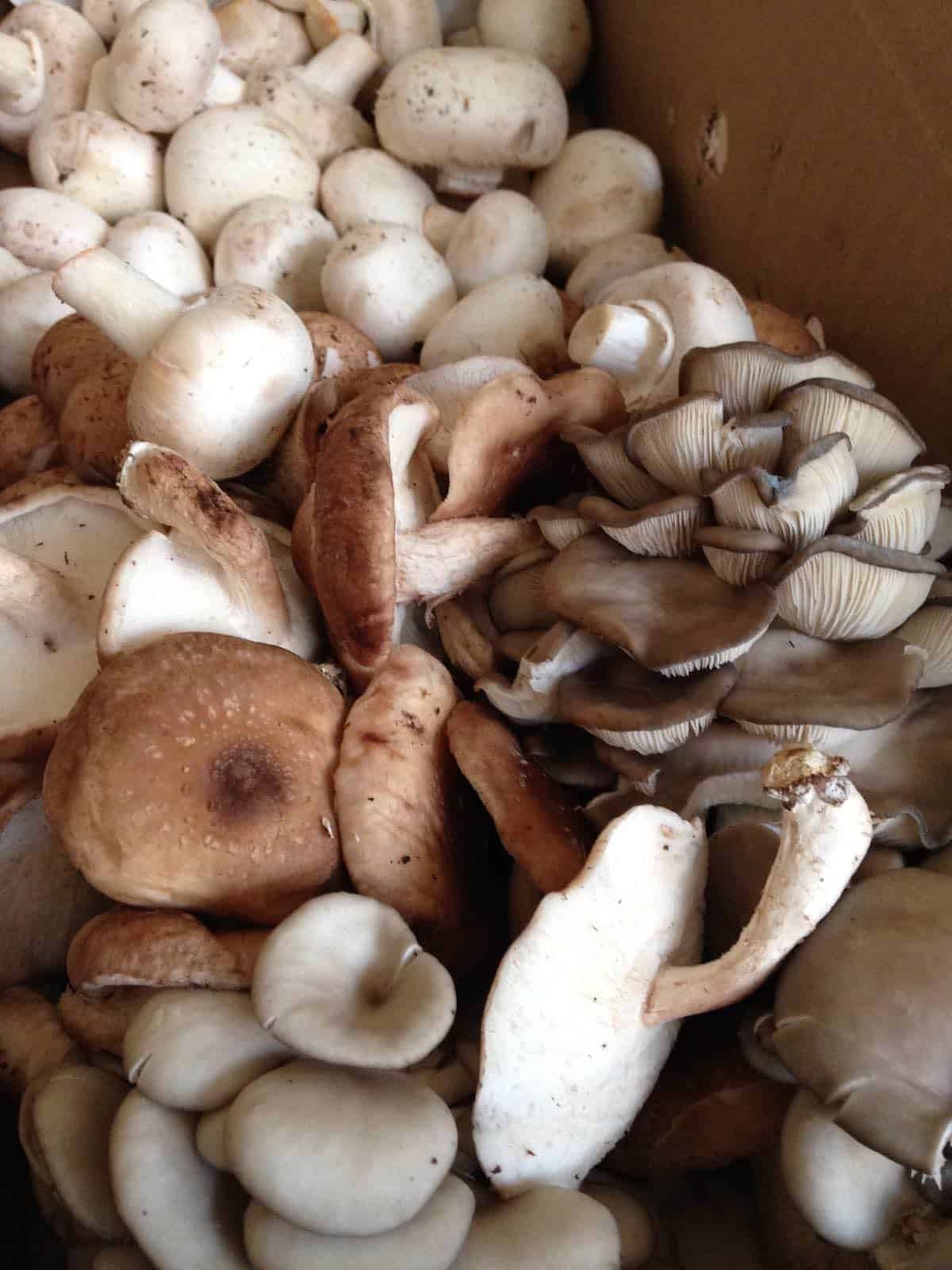 A happy wedding soup begins with fresh picked mixed mushrooms from my town of Kennett Square
"For better for worse." What better test of a marriage vow than the death of a child? Seriously, is there anything worse than that? It's clear that a child's death places a tremendous strain on a marriage. Distress, guilt, anger and confusion are the norms, in addition to the blame game and misunderstood grief responses. One would think parental bereavement is ripe for conflict. Add to this an author (Harriet Schiff in 1977 The Bereaved Parent who reports that up to 90% of marriages end in divorce following the death of a child and divorce seems like a self-fulfilling prophecy.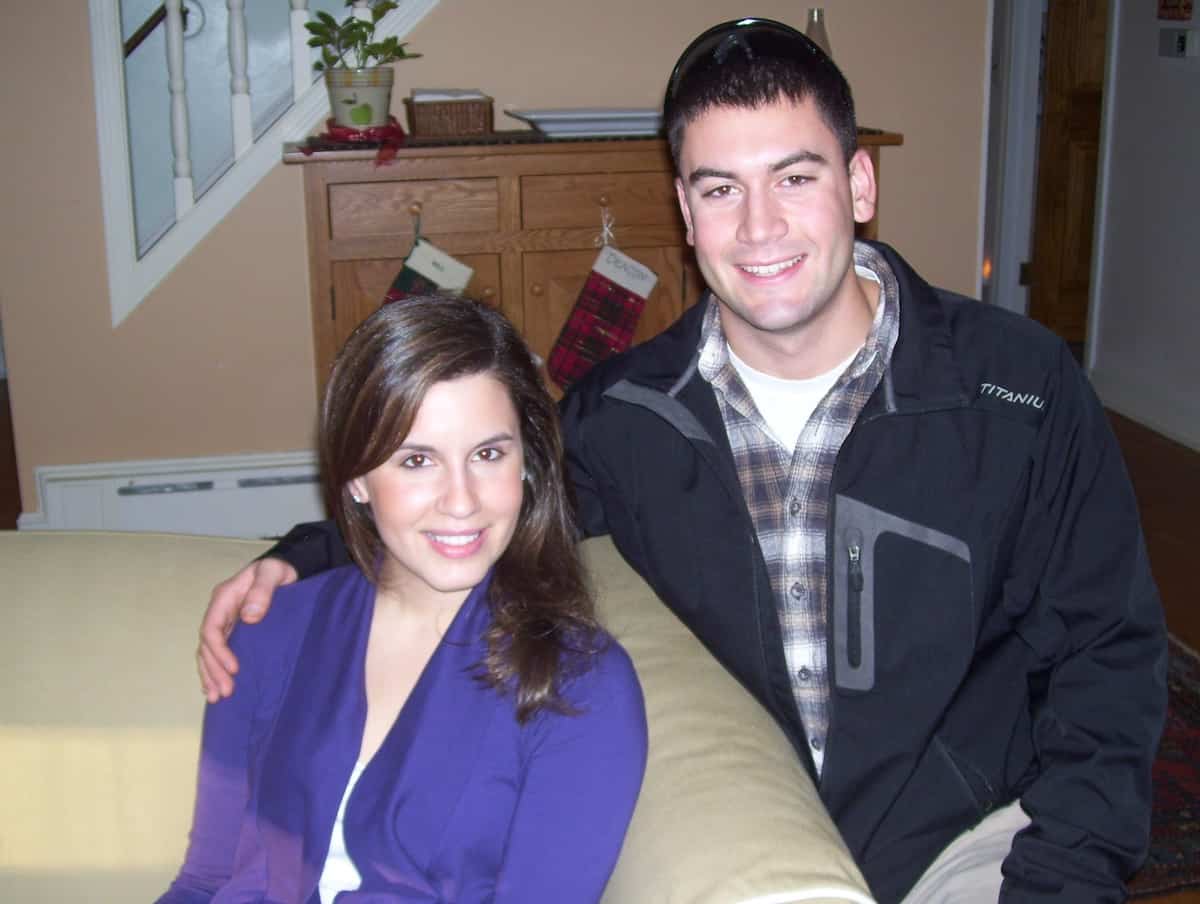 The truth is the author had no scientific data to support such a high divorce rate. It is absolutely untrue that parental bereavement must lead to divorce. Let's dispel the myth and simply present some facts. When divorce does occur it usually is the result of other problems that existed in the marriage before the death of the child.The death of the child was not a central factor in the divorce, but made the marriage less worth fighting for.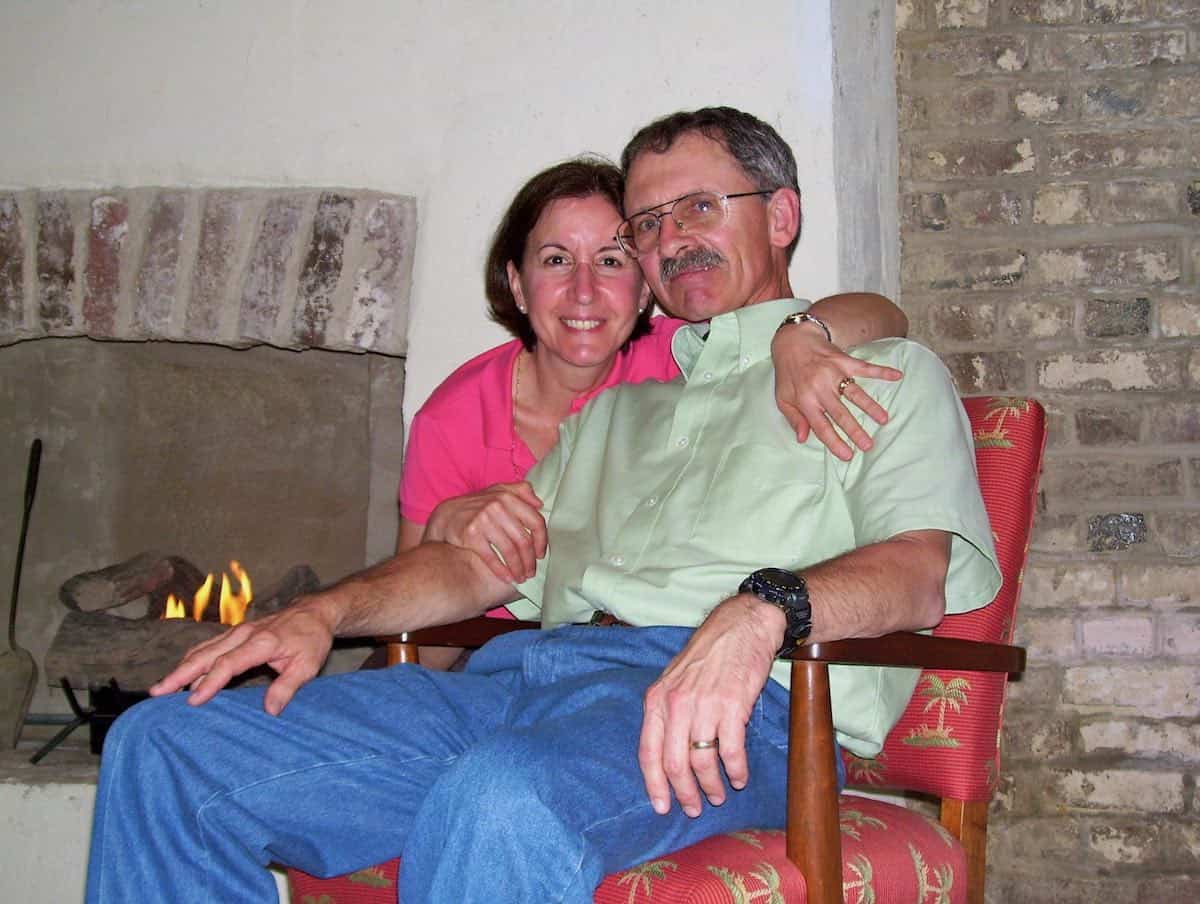 Marriages do survive after the death of a child. It takes communication like every other conflict in a marriage. In fact, relationships can become stronger and more unified. Personally, I could not have survived my son's death without the support of my spouse. He allowed me to grieve in my own way. He gave me space. Bill gave me comfort like no other could. He, not only, held me up at my most fragile times, but was strong when I was weak. I think I did the same for him. We are still doing it. It is a deeper commitment. Through thick and thin.
Thick or thin? How do you like your soup? Autumn is the perfect time for weddings and for soup. The leaves are lovely shades of green, red and gold with glorious blue skies as the backdrop and fresh farm produce is abundant. Mother nature really gets this time of the year right with cooler days and nights. Perfect happy wedding soup weather. This recipe just won the "blendability" award in a contest sponsored by The Mushroom Council and Life of Dad Blog. Notice the technique for cooking the mushrooms and blending it with the meat. It is a healthier and more delicious way to eat. Give it a try.
Print
Meaty Mushroom Albondigas Soup
---
Author:

Total Time:

40 minutes

Yield:

serves 6
---
2 tablespoons canola oil
1 ½ cups finely chopped onion
4 cloves garlic, peeled and left whole
16 ounces assorted mushrooms, finely chopped in food processor
½ pound ground beef
½ cup chopped cilantro plus additional for garnish
1 tablespoon seeded and minced chipotle chili in adobo sauce
1-teaspoon kosher salt
1-teaspoon ground cumin
1-teaspoon ground coriander
¼ teaspoon freshly ground black pepper
1 (15 oz) can diced tomatoes
6 cups chicken broth
2 cups stemmed and sliced fresh shitake mushrooms
1 ripe avocado, diced
½ cup sour cream
lightly salted tortilla chips
---
Instructions
Heat oil in large saucepan over medium heat. Add onion and garlic; cook for 5 minutes or just until golden and soft.
Transfer half the onions and all the garlic to a blender.
Transfer the remaining onions to a large mixing bowl; set aside.
Increase heat to medium-high. Add chopped mushrooms; cook, stirring occasionally, until mushrooms have released all their liquid and begin to brown.
Transfer mushrooms to bowl with onions; cool 10 minutes.
Add ground beef, cilantro, chipotle, salt, cumin, coriander and pepper to mushroom mixture; blend well.
Shape mixture into walnut size meatballs; set aside.
Meanwhile, add tomatoes to blender with garlic and onions; process until smooth.
Pour tomato mixture into saucepan and cook over medium-high heat, stirring, for 5 to 10 minutes or until thick.
Add broth and sliced mushrooms; bring to a boil.
Add mushroom-meatballs, reduce heat and simmer, partially covered, for 10 to 15 minutes.
To serve: in each soup bowl place a portion of avocado. Ladle the soup into the bowl. Top with a dollop of sour cream and a small handful of tortilla chips. Garnish with cilantro.
Prep Time:

10 minutes

Cook Time:

30 minutes

Category:

soup

Method:

stovetop

Cuisine:

Mexican
Keywords: wedding soup, meatballs, albondigas, Mexican