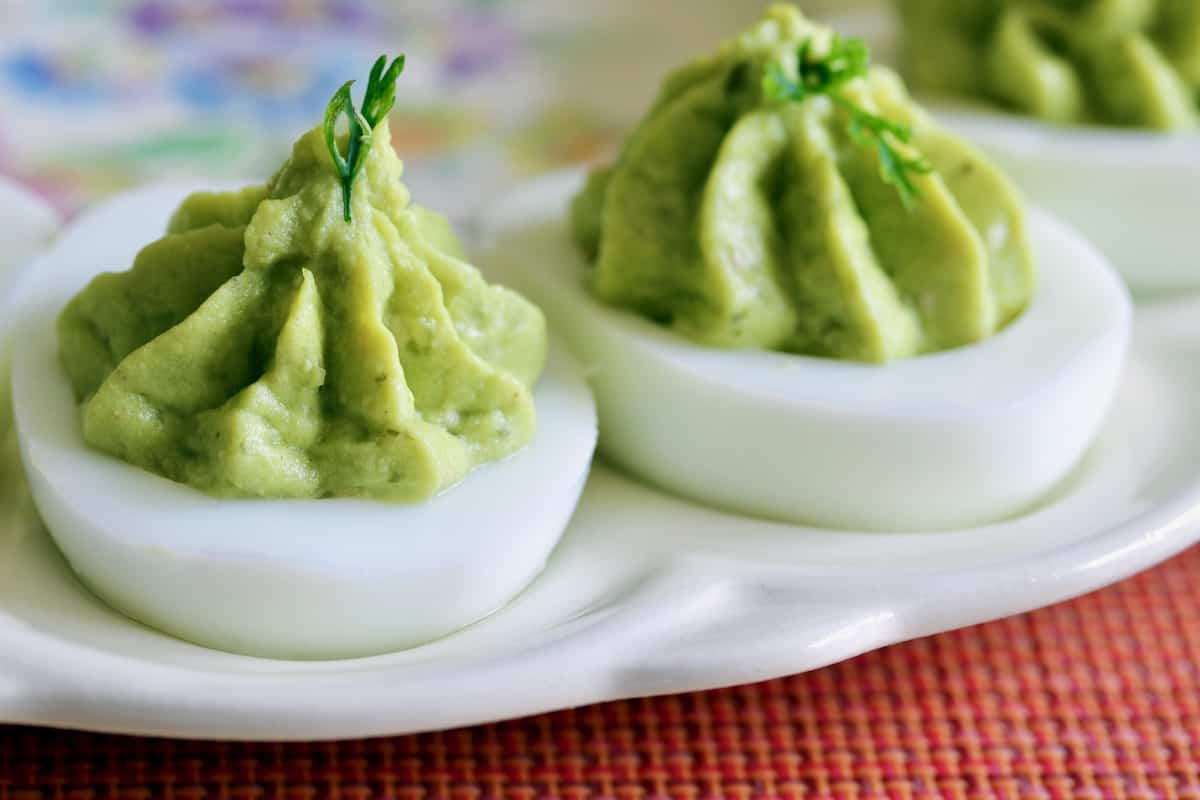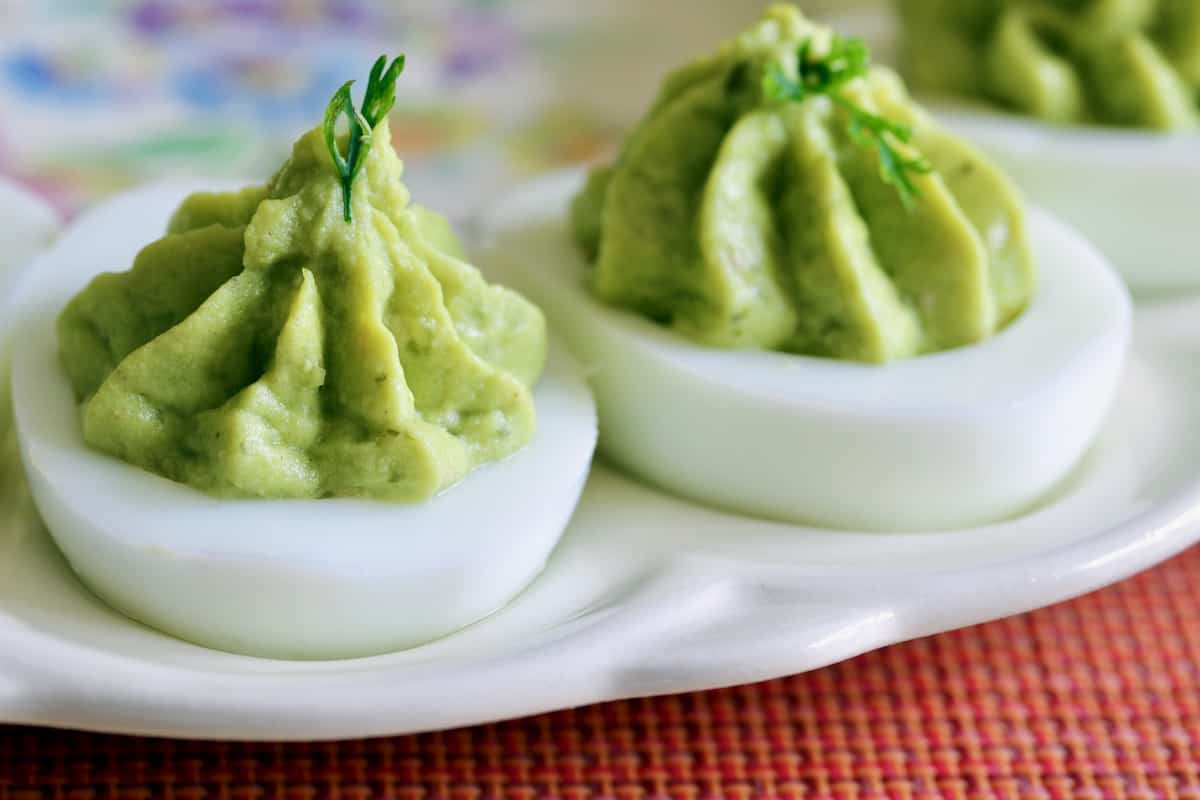 Let's get this party started with the best salsa summer appetizers
Update: I won the grand prize in this blogger competition
The SAM'S FRESH SALSA BLOGGER CHALLENGE is on. Thirty bloggers have been chosen. I am delighted to be a part of this culinary competition. "BUENO ON EVERYTHING" Sam's generously provided each contestant with 6 containers of their three new flavors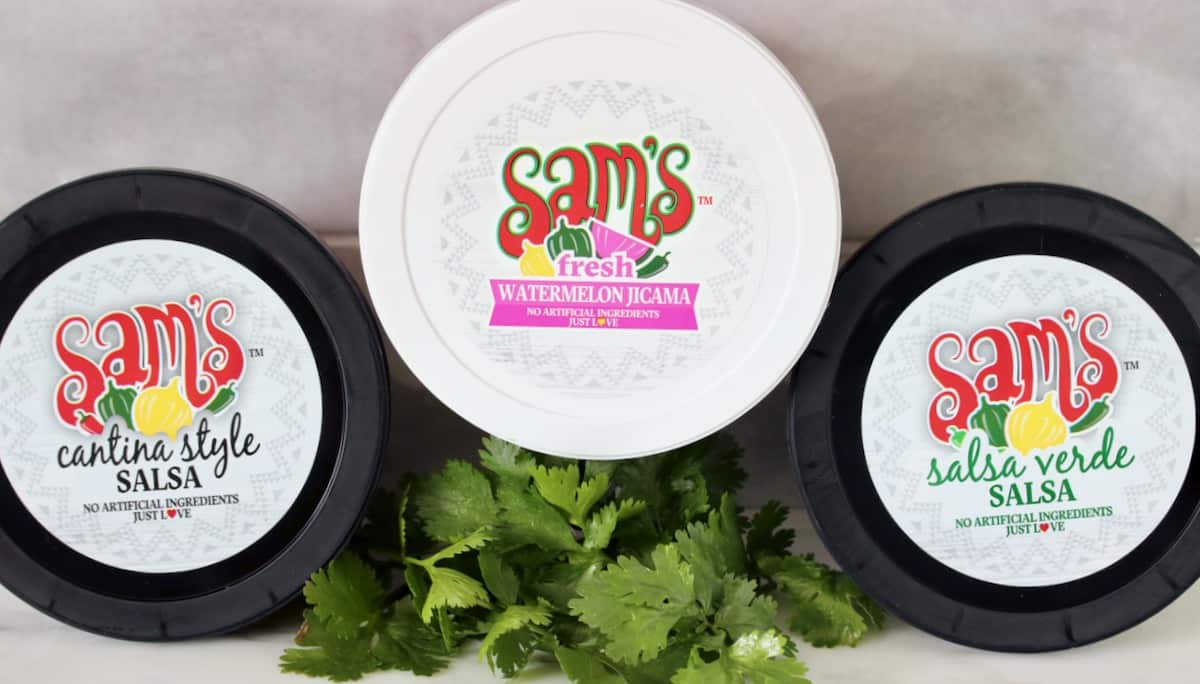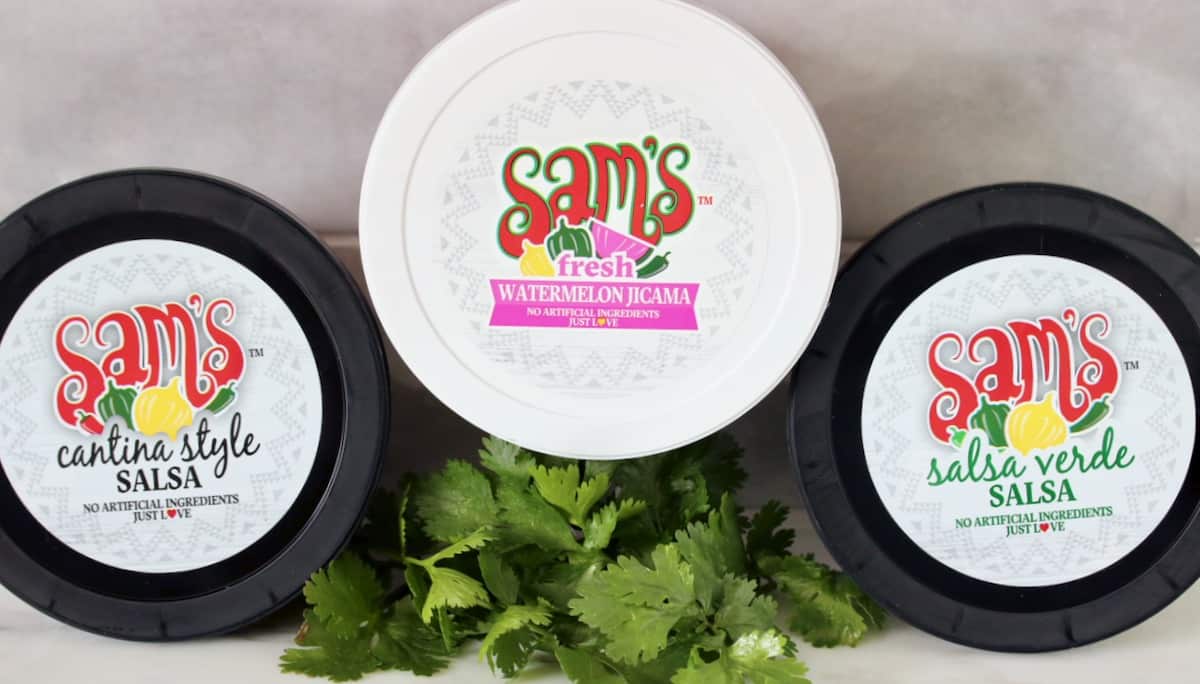 CANTINA MEDIUM SALSA, SALSA VERDE, AND WATERMELON JICAMA SALSA
You are going to love my Sam's Salsa appetizer entry which includes not only the best salsa verde deviled eggs, but also my spicy watermelon jicama jam layered on top of creamy burrata. So simple, fresh and party ready in minutes because all the hard work has been done and packed into this fresh, flavorful and versatile salsa. Sam's makes it easy. Now, all you have to do is grab a drink and enjoy hanging out with your guests. Bonus: rave recipe reviews without the work.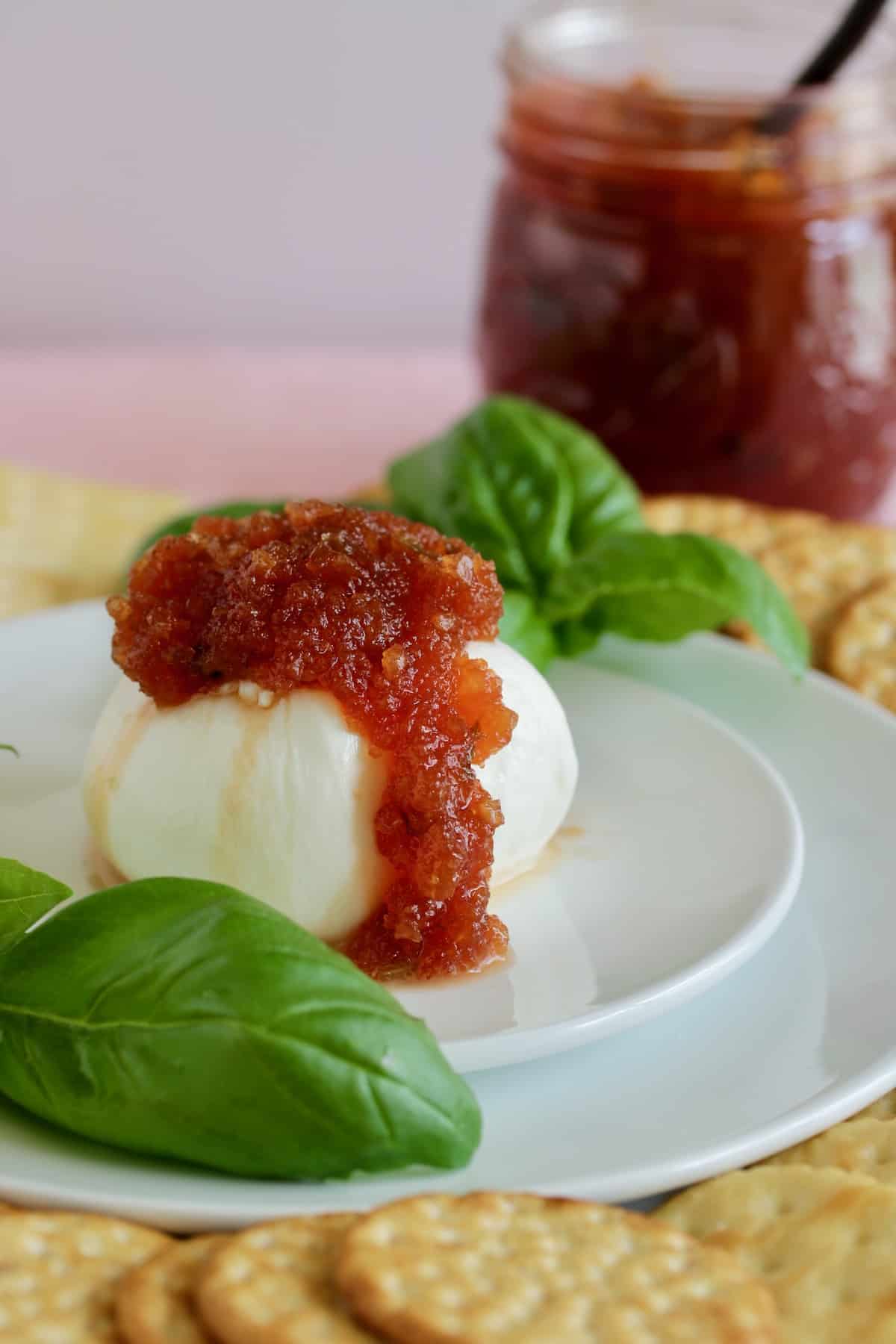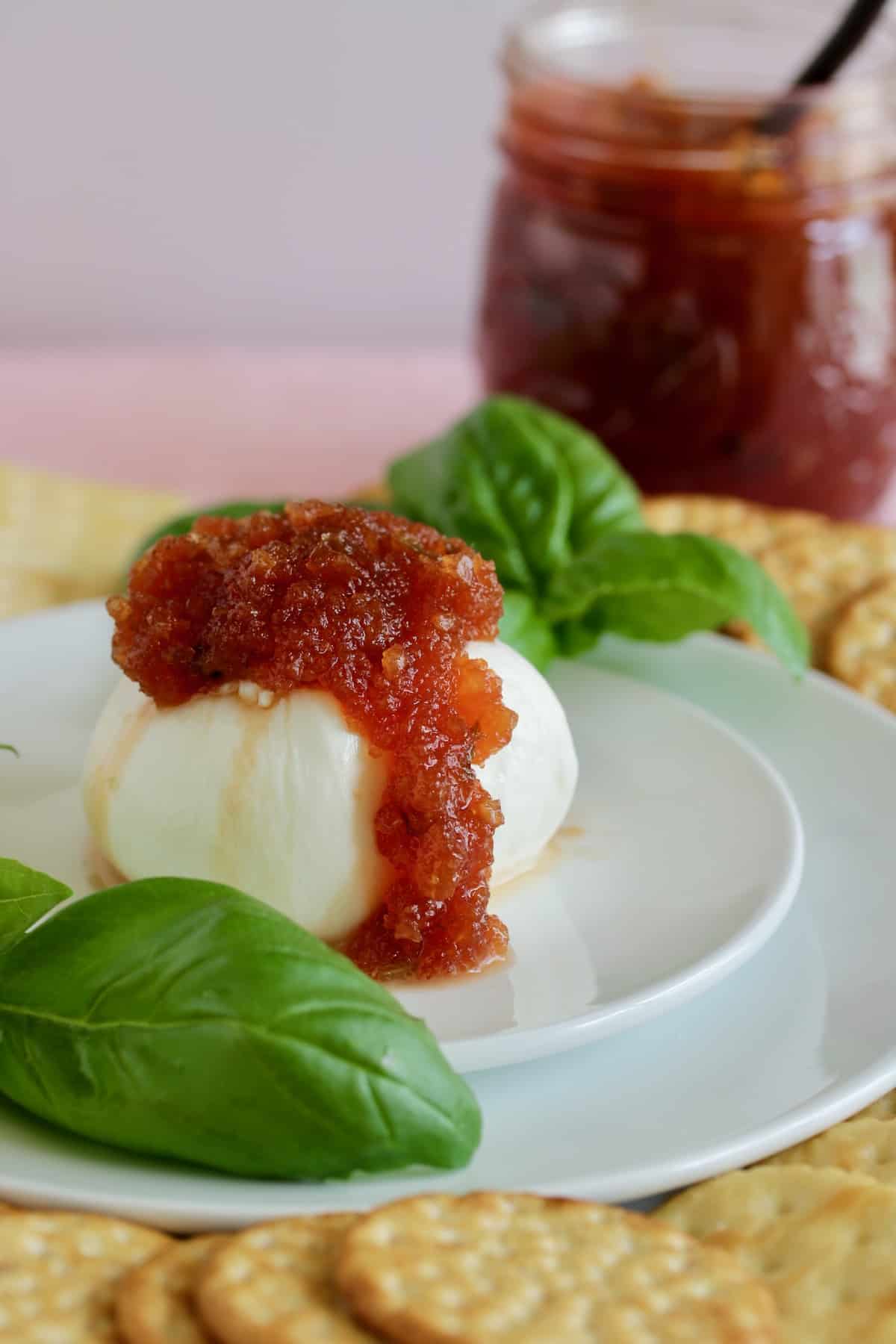 First, let's talk about these salsa verde deviled eggs. These are not your grandma's mayo classic. Instead they are made creamy with mashed ripe avocado and then brightened up with Sam's salsa verde Salsa. With a smokey back note from a touch of smoked paprika these deviled eggs will fly off the plate.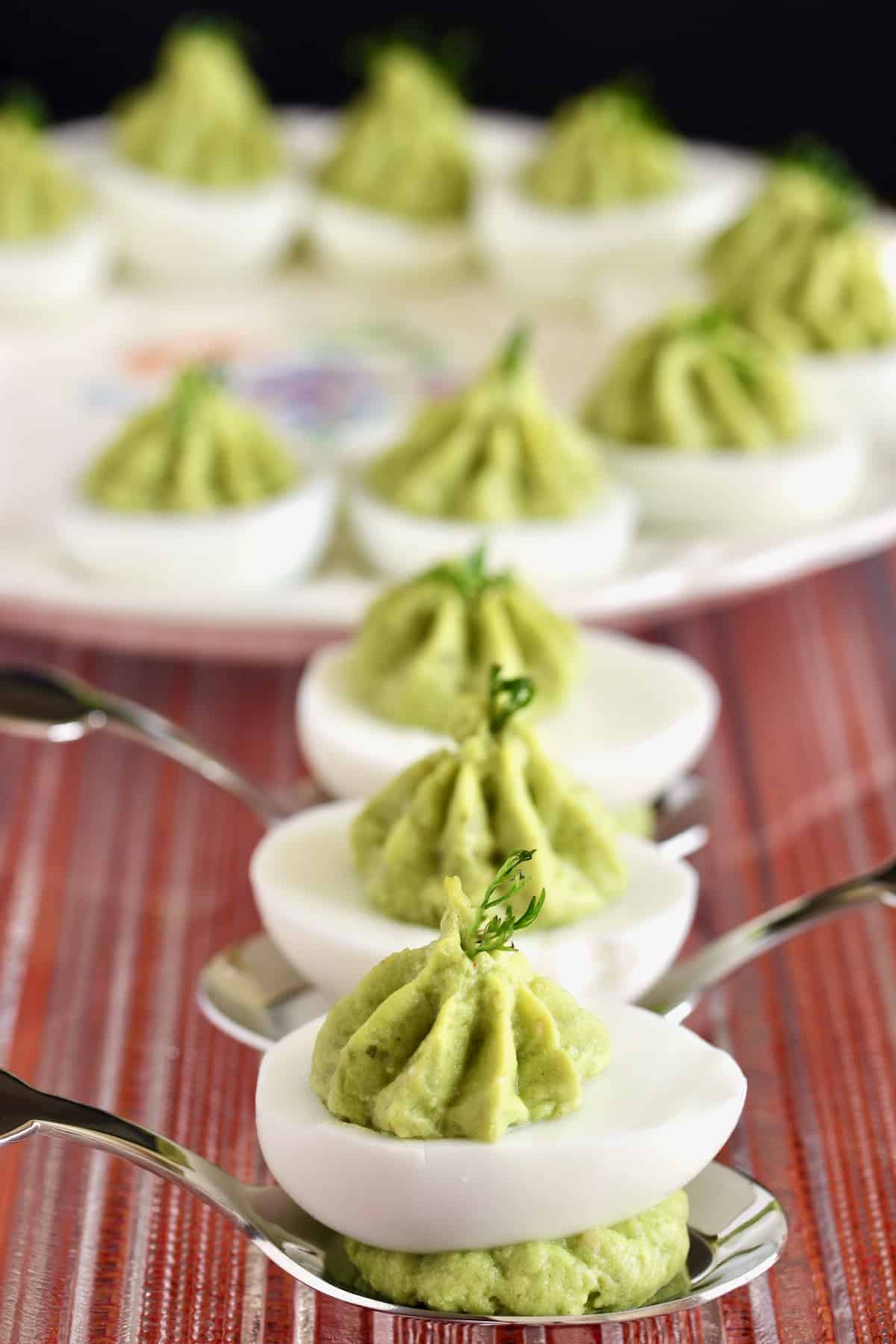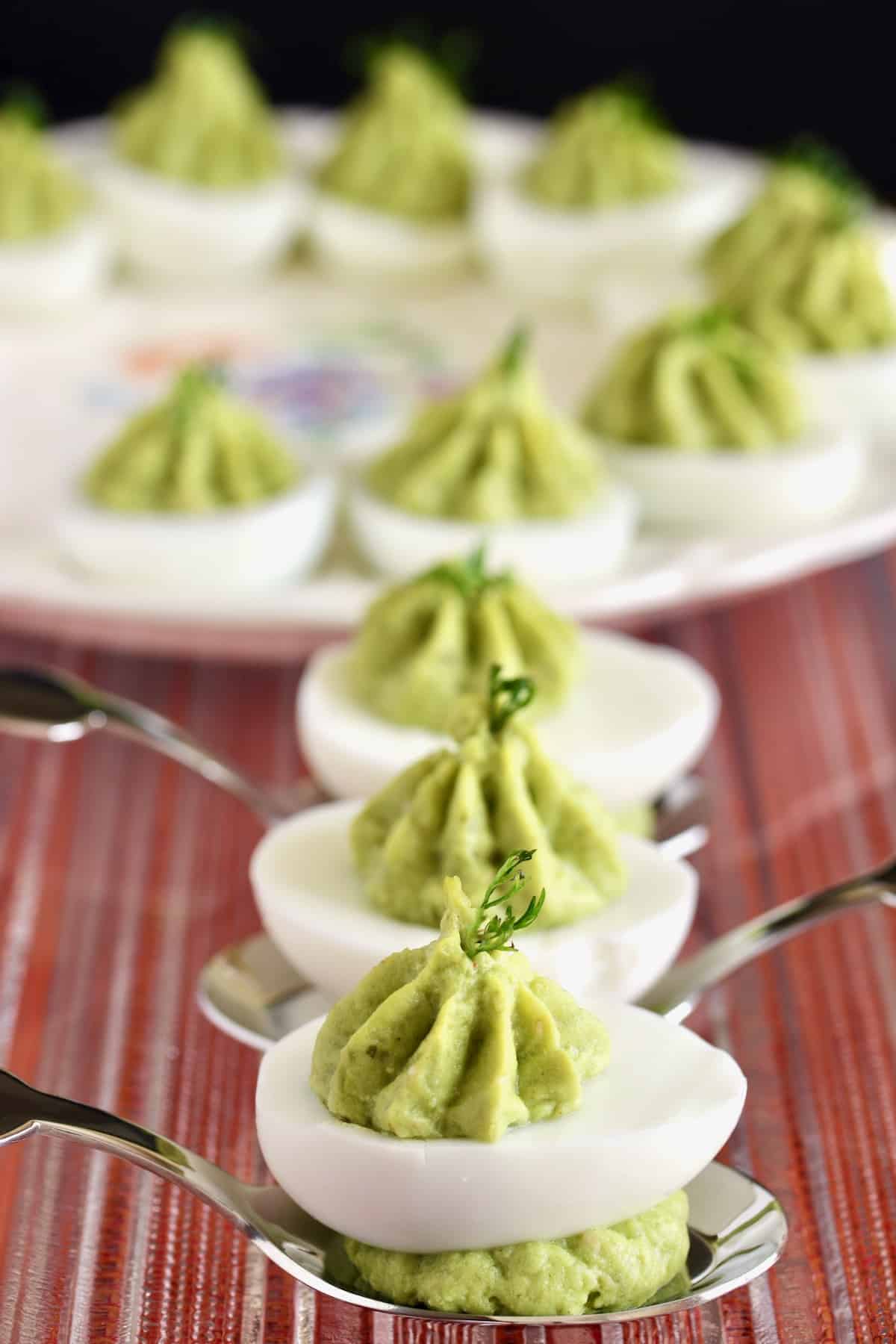 And here is a tip to actually keep the eggs from literally flying off the plate: dab a bit of the filling on the plate or serving spoon and nestle each egg in. In addition, if you love "green eggs and ham" add a little texture garnishing these beauties with a sprinkle of crispy prosciutto or bacon.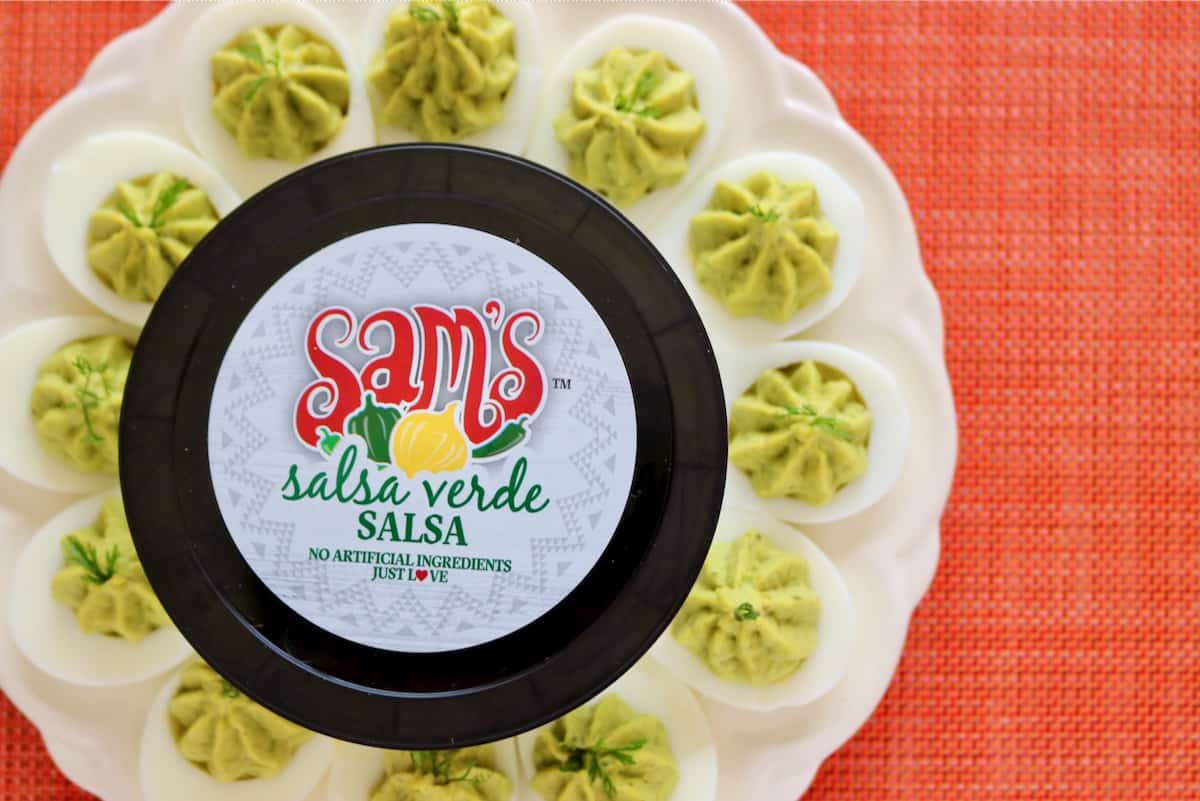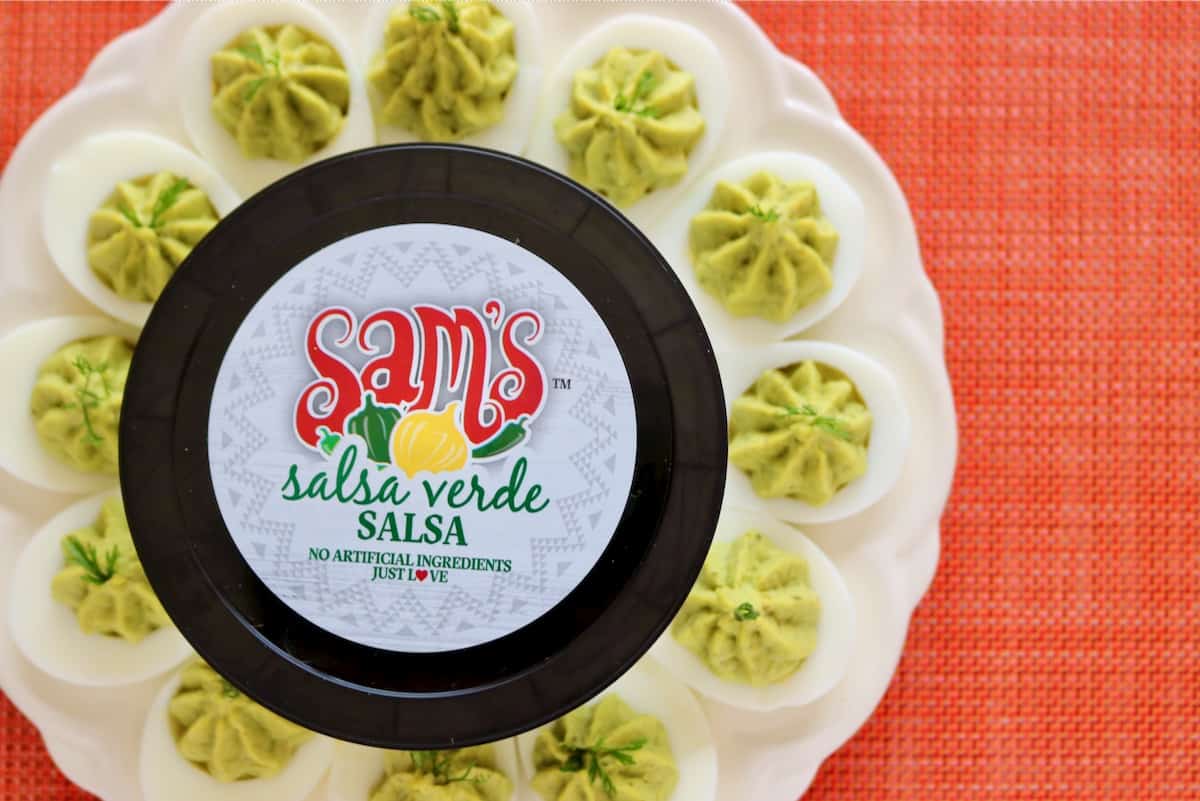 Now, let's talk about this Sam's Watermelon Jicama Jam. It takes only two ingredients and 30 minutes to prepare the most amazing summer flavor bomb you have ever tasted. This spicy sweet jam elevates everything from cheese to polenta to a sandwich. I suggest serving it over burrata with crackers or crostini or add it to your charcuterie board.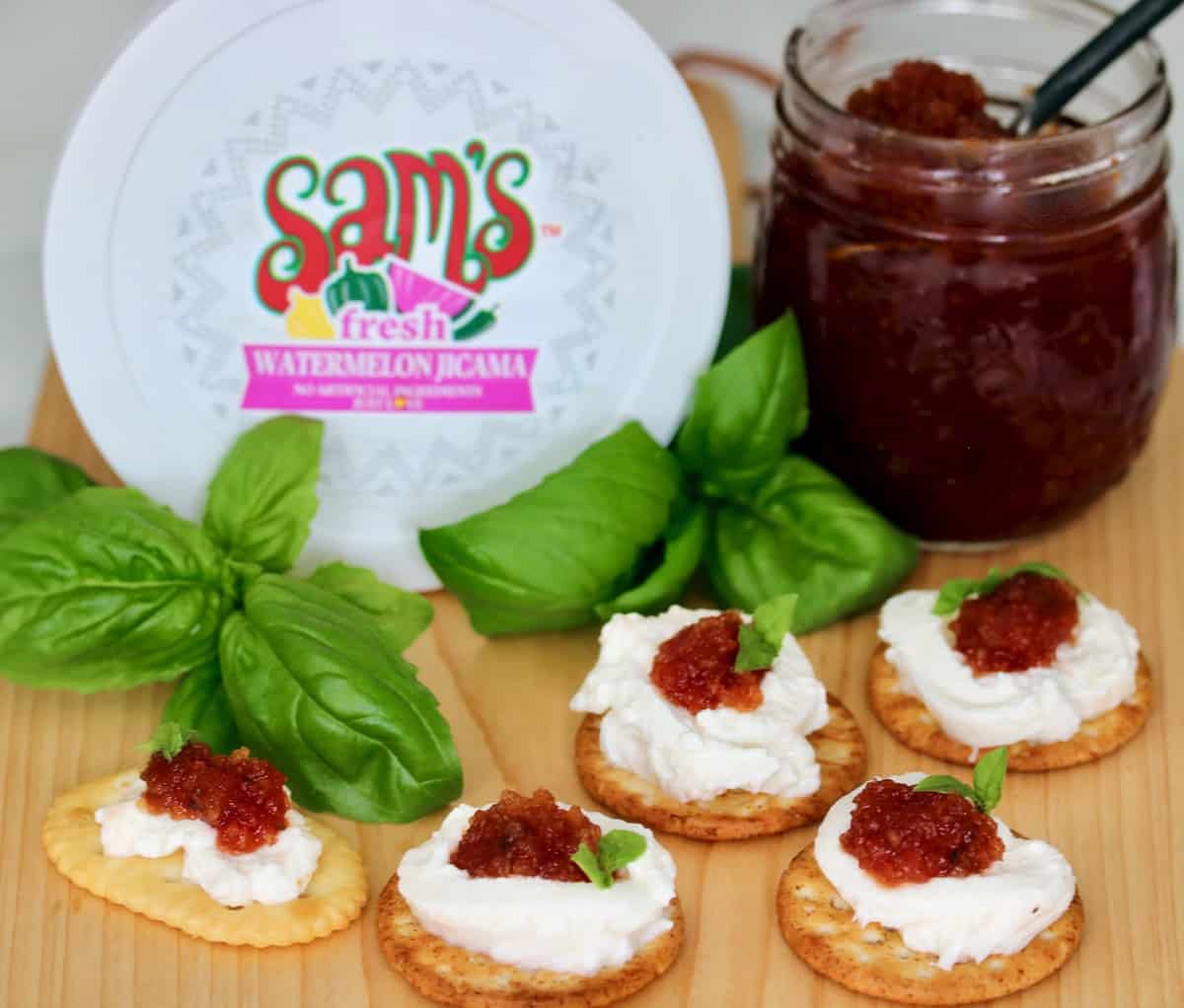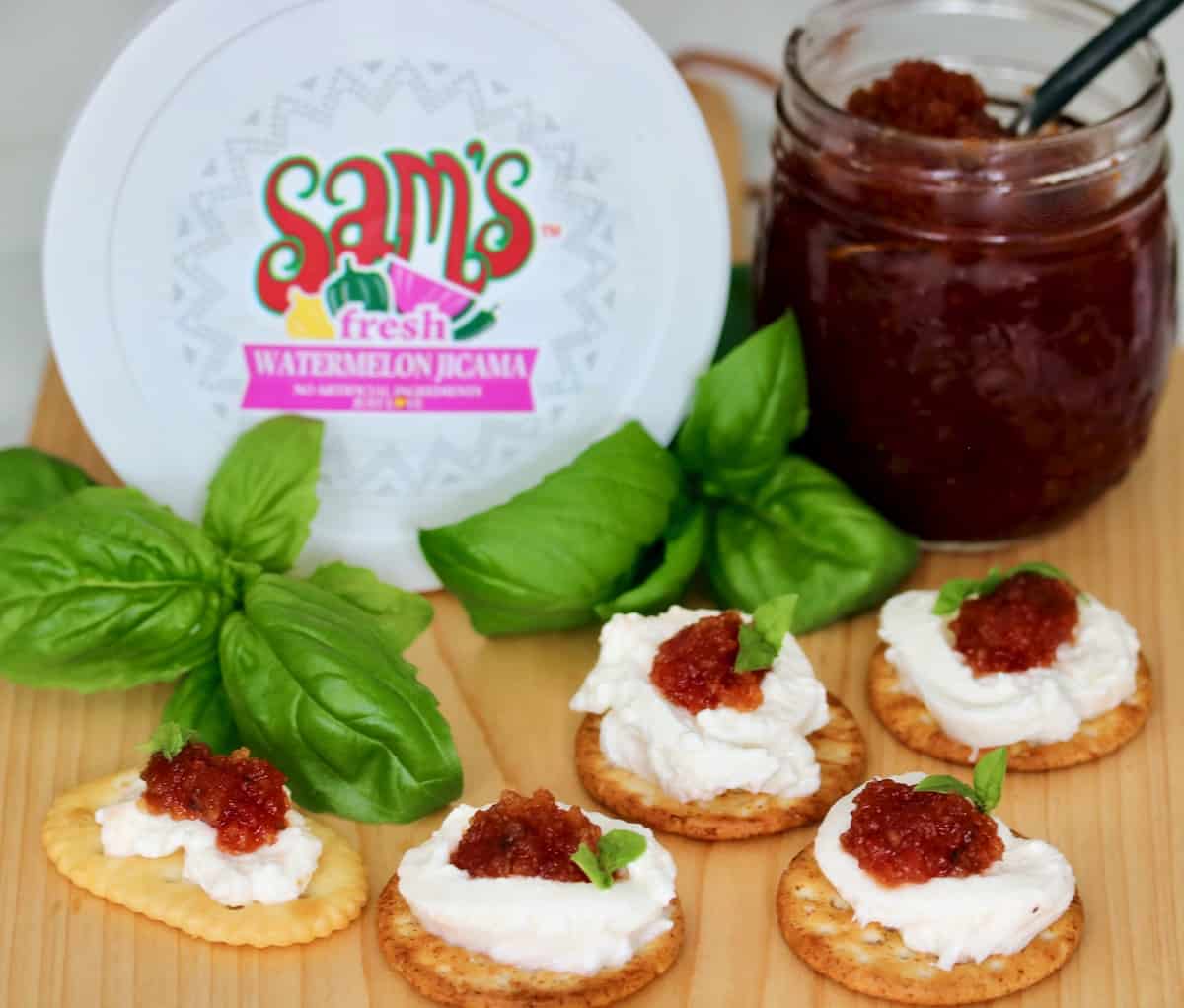 Best Salsa Summer Appetizers Jam
In a saucepan, combine 1 (12 oz.) container of Sam's fresh Watermelon Jicama salsa with ¾ cup of light brown sugar.
Bring the mixture to a medium boil, stirring occasionally, until reduced to a thick jam. It takes about 30 minutes adjusting the heat and stirring more often as the jam thickens.
Pour into a clean, heat proof jar and store in the refrigerator for up to two weeks. Makes 1 cup.
Print
The Best Salsa Verde Deviled Eggs
---
Author:

Total Time:

15 minutes

Yield:

12

servings

1

x
Description
It's not a summer party without deviled eggs. This recipe is made creamy with avocado instead of mayonnaise which totally complements the freshness of the salsa verde. And if you really love the idea of green eggs and ham I suggest you top each egg with some crispy prosciutto or bacon.
---
1 (12 oz.) container Sam's Fresh Salsa Verde Salsa
6 hard boiled eggs, peeled
1 large hass avocado, pitted, peeled, diced
½ teaspoon kosher salt
¼ teaspoon smoked paprika
Fresh cilantro for garnish
---
Instructions
Place salsa in a fine mesh strainer set over a bowl. Drain salsa well reserving the liquid for another use.*

Slice hard boiled eggs in half lengthwise.

Place yolks and avocado in a bowl; mash well with a fork.

Stir in salsa, salt and smoked paprika until blended.

Pipe or spoon yolk mixture into egg whites.

Garnish with cilantro. 
Notes
*The reserved liquid is really good in flavoring soups like gazpacho or for cooking rice.
For convenience, hard-cooked peeled eggs can be found in the egg section of the grocery store. Or prepare your own by bringing eggs to a boil. Cover and turn off heat and let eggs stand for 10 minutes. Transfer eggs to an ice bath to cool for 10 minutes and then peel.
Any leftover filling is delicious on crackers.
Prep Time:

15 minutes

Category:

appetizers

Method:

stove top

Cuisine:

Mexican
Keywords: deviled eggs, party food, quick and easy, freshnotfake, salsalove, samssalsarecipechallenge, summer
You can purchase Sam's fresh at: ShopRite, Acme, and Safeway. I suggest that you run to your nearest store to grab that watermelon jicama salsa as it is a limited addition.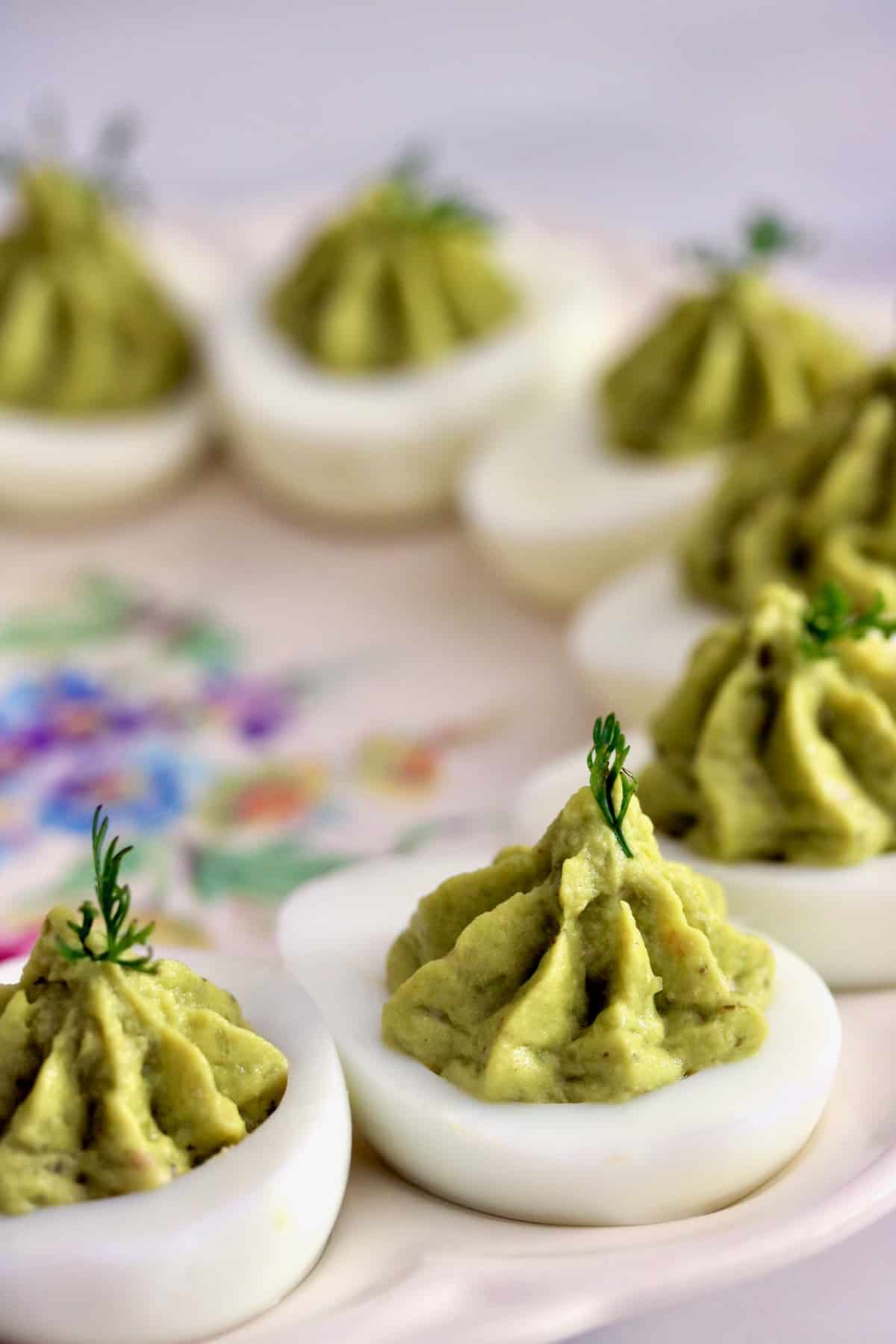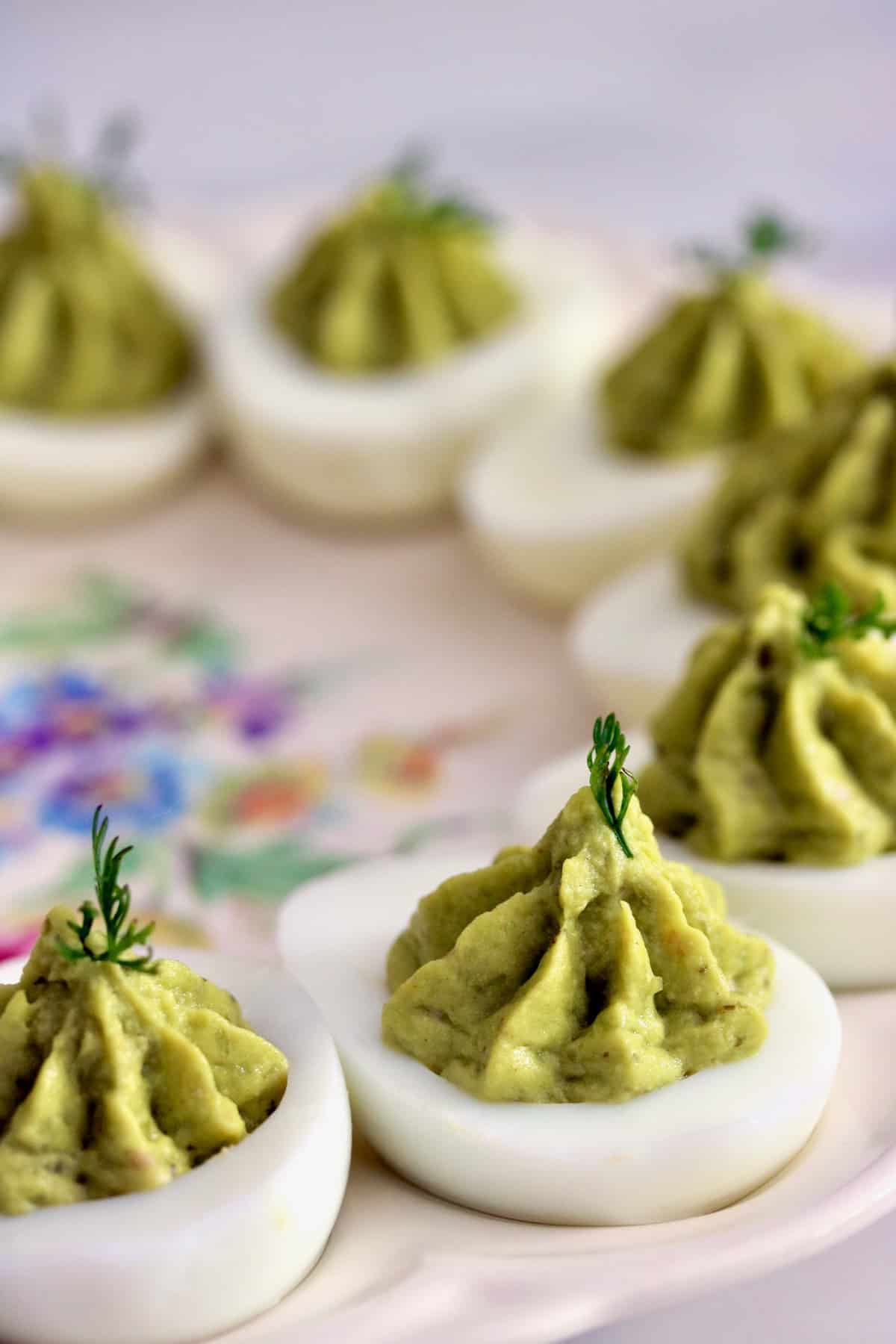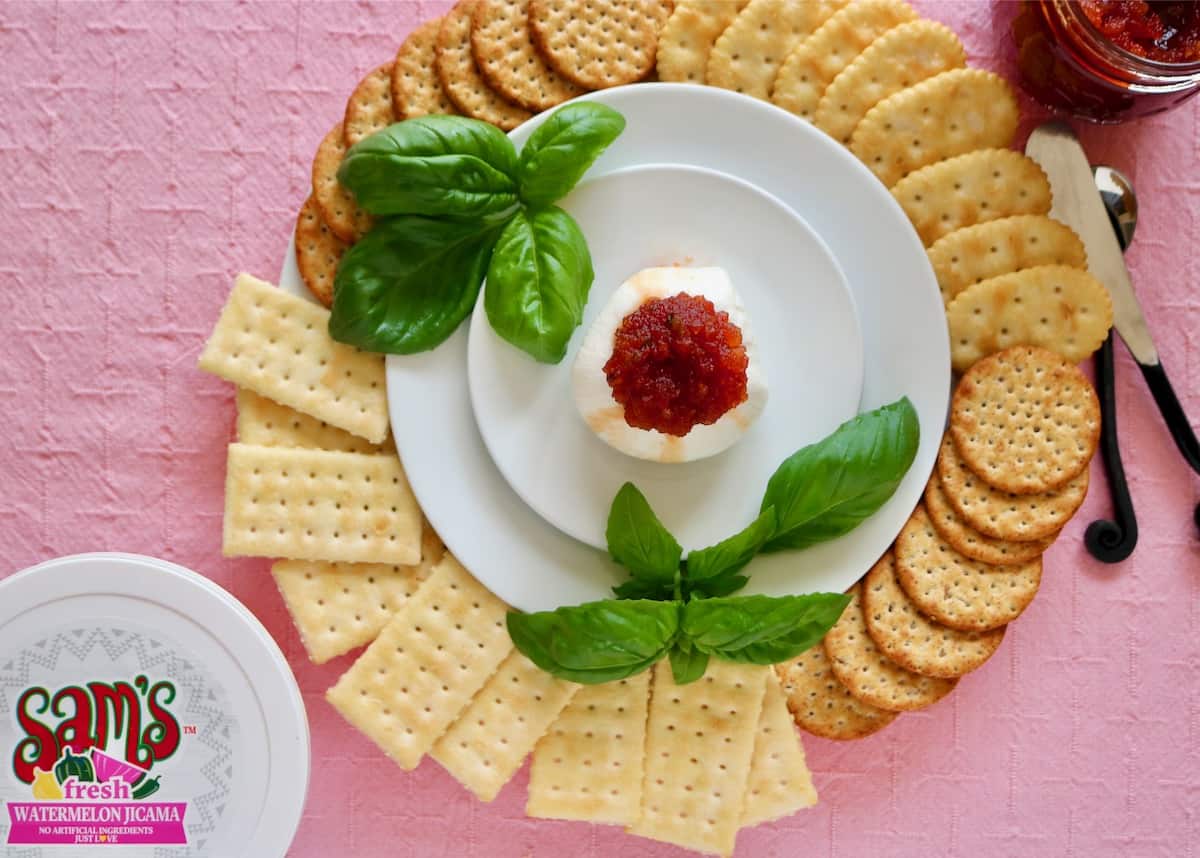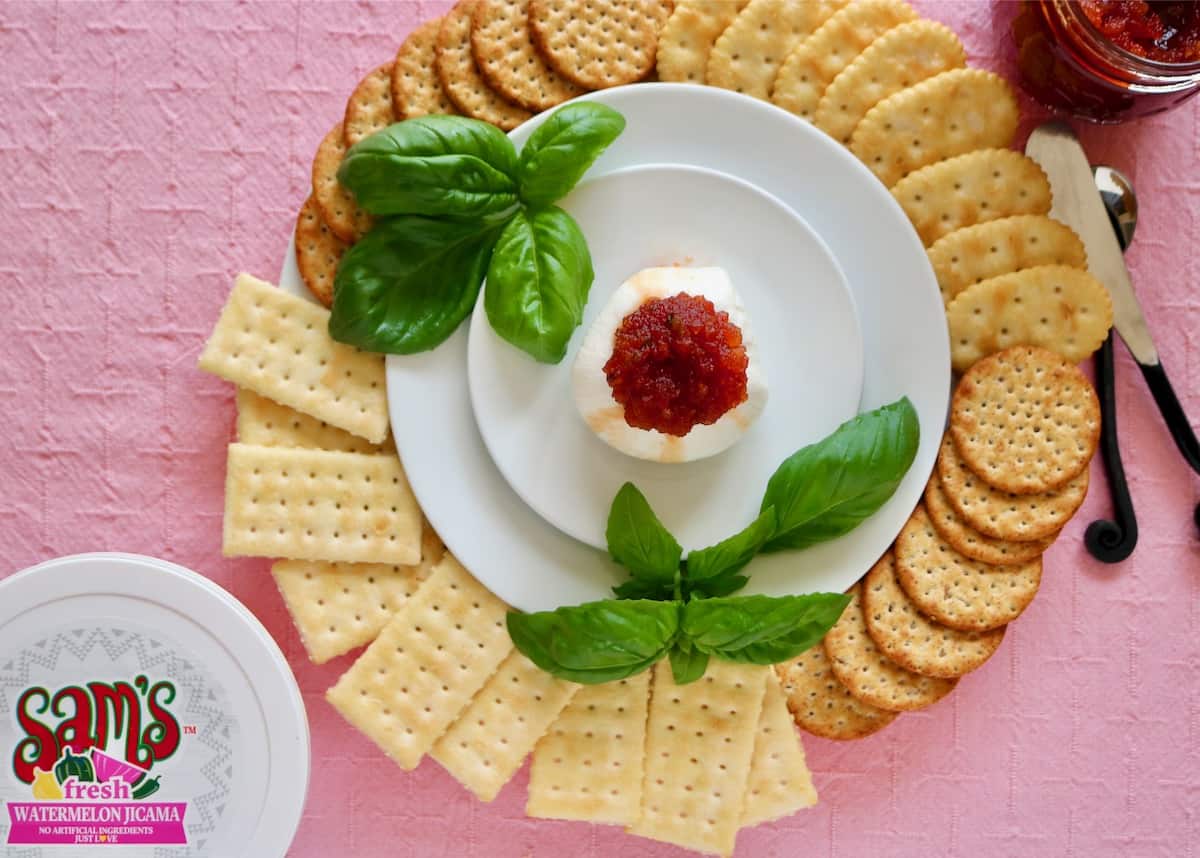 With no artificial ingredients and made with just l♥︎ve I hope you will enjoy all my Sam's fresh recipes. Check out my amazing Sam's Fresh Salsa Salmon dinner here.