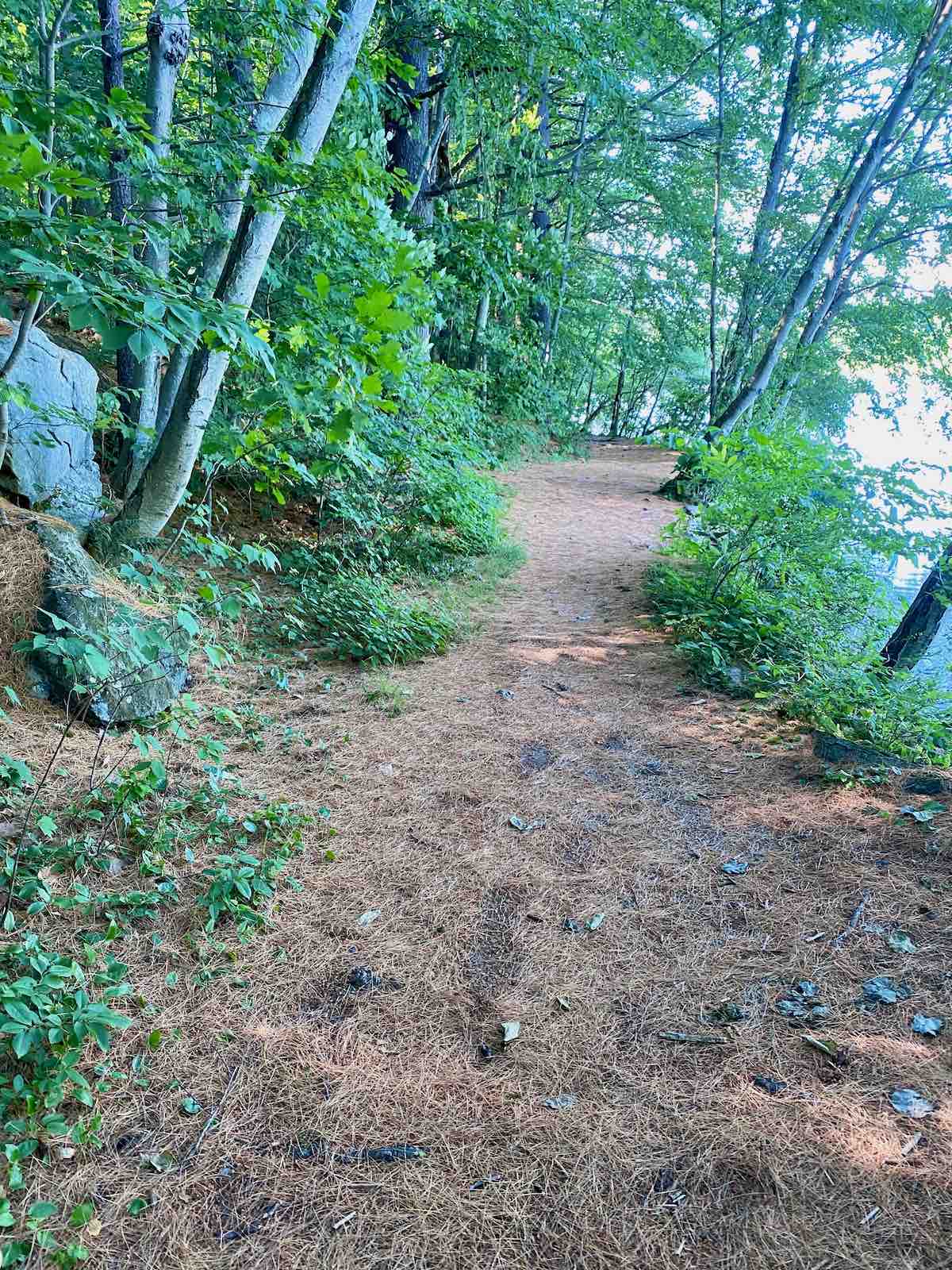 It has been a couple of years since I visited Will's Bench. I had heard the weather had taken a toll on it and I was worried about what I would find. Typically, it's an emotional journey to the bench, but this walk was somehow different than what I expected. It seemed like a new path.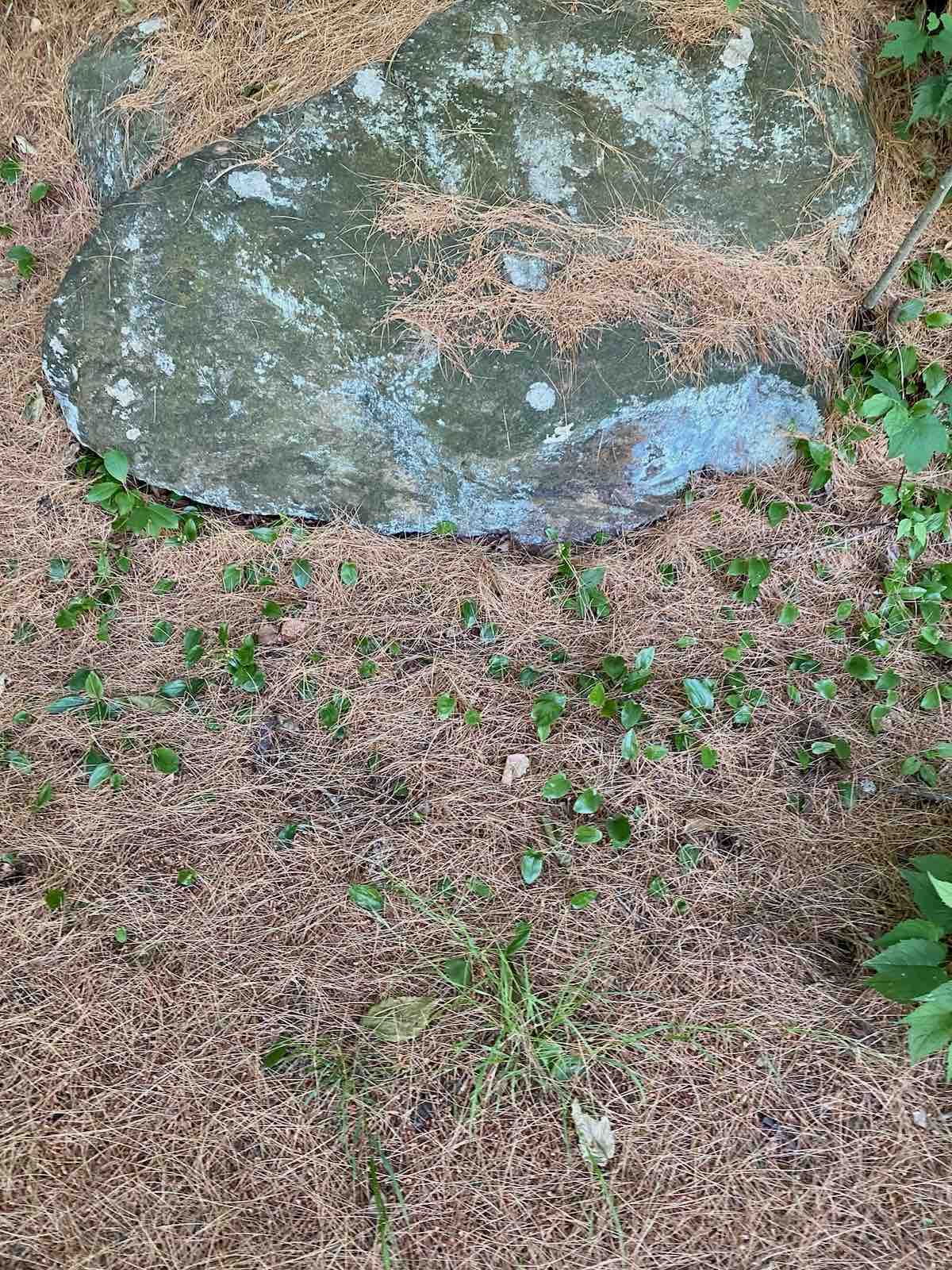 Not new in the sense that I was following a newly constructed trail, but new in that it felt different under my feet. It was softer and easier to navigate. The change so noticeable that it stopped me in my tracks to take notice. Is it the layer of pine needles or...that the grief, 11 years later, has softened, too. Today, the loss of my son, that grief, is easier to manage. The journey is less rocky. Let's keep going on this new path.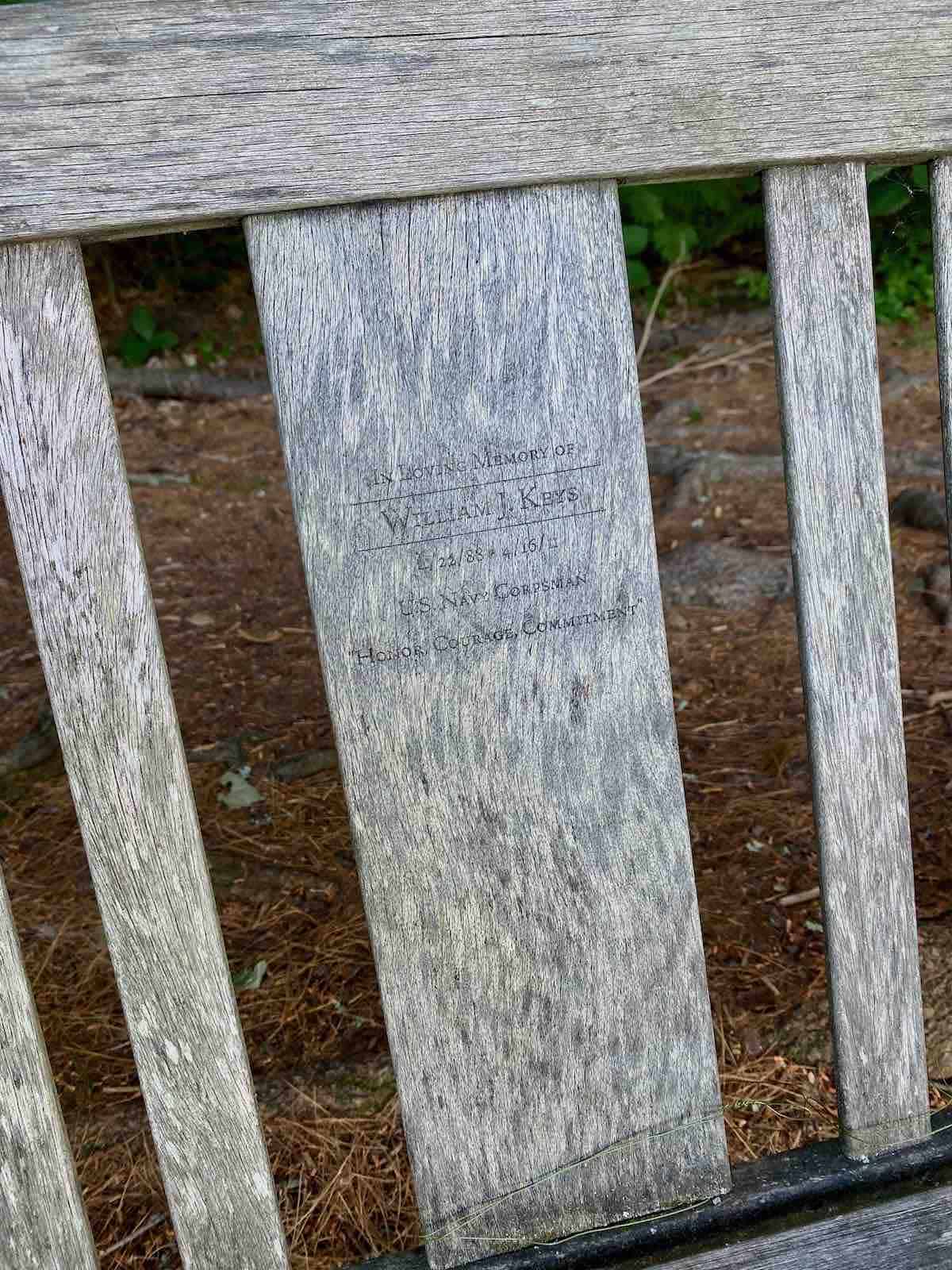 Surely, Will's bench has weathered. However, it's sturdy and strong much like he is in my heart and the hearts of so many others. Eleven years later, we walk a new path, but the journey to be with him and celebrate him is the same. This day he is honored with a new memorial plaque.
And the view from Will's Bench is as beautiful and as peaceful as ever.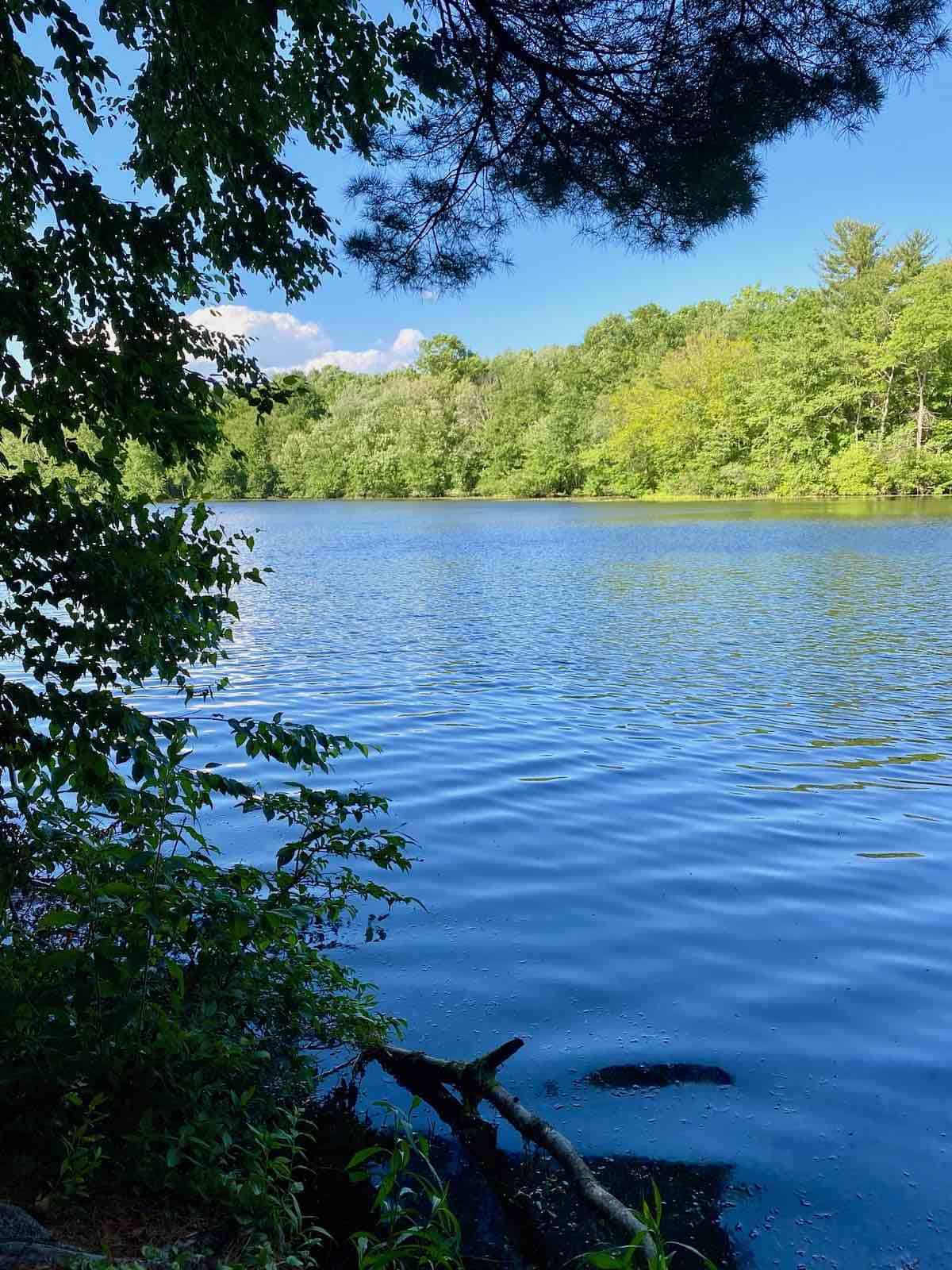 As we leave the bench following a new path home I can't help but feel Will's presence. We walk past a young couple and he is teaching her to fish. As we approach, he puts a protective arm around her and says, "watch the bobber, if you see it go under you have a fish".