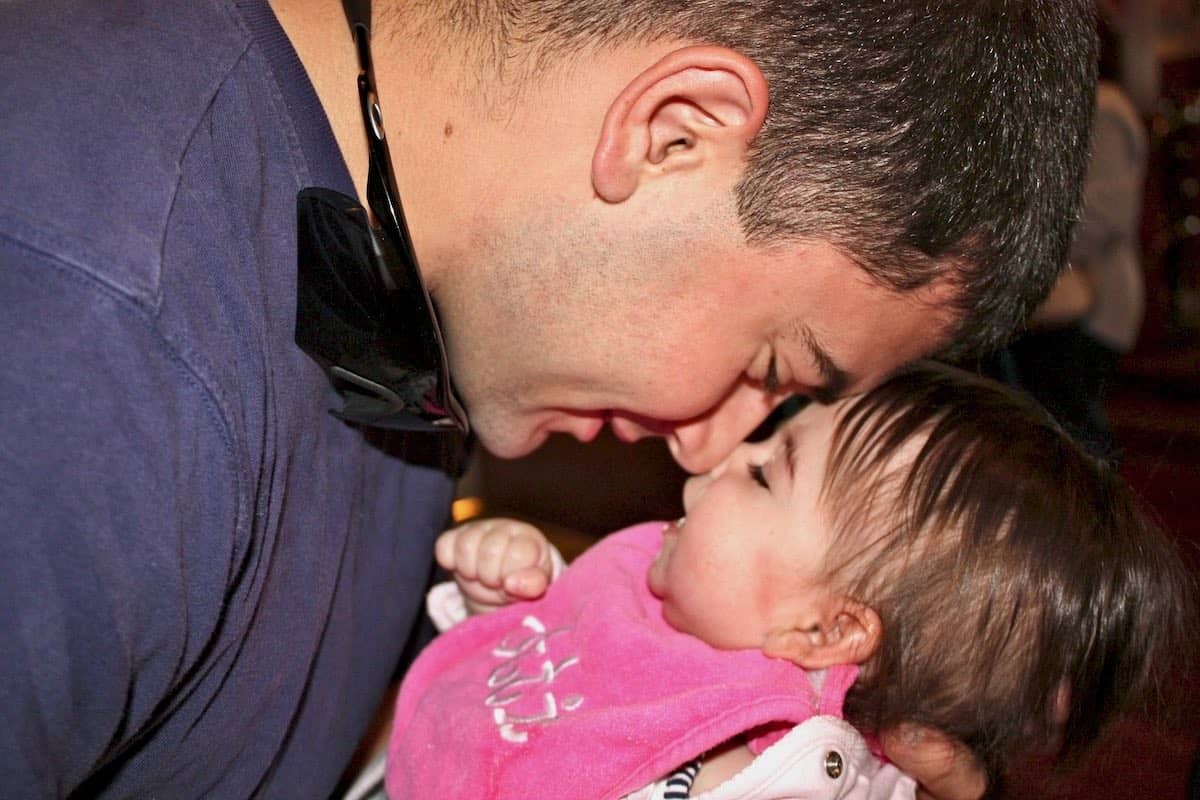 It's Father's Day and I can't help but wonder what life would be like if William had become a dad. Watching my daughter be a mother has been one of the greatest joys of my life. So, imagining him as a dad…I feel so robbed, but also just grateful for the time I did get. All these years later, I am torn. These feelings are often difficult to navigate. I'm going to have to jam it out, but the recipe comes later.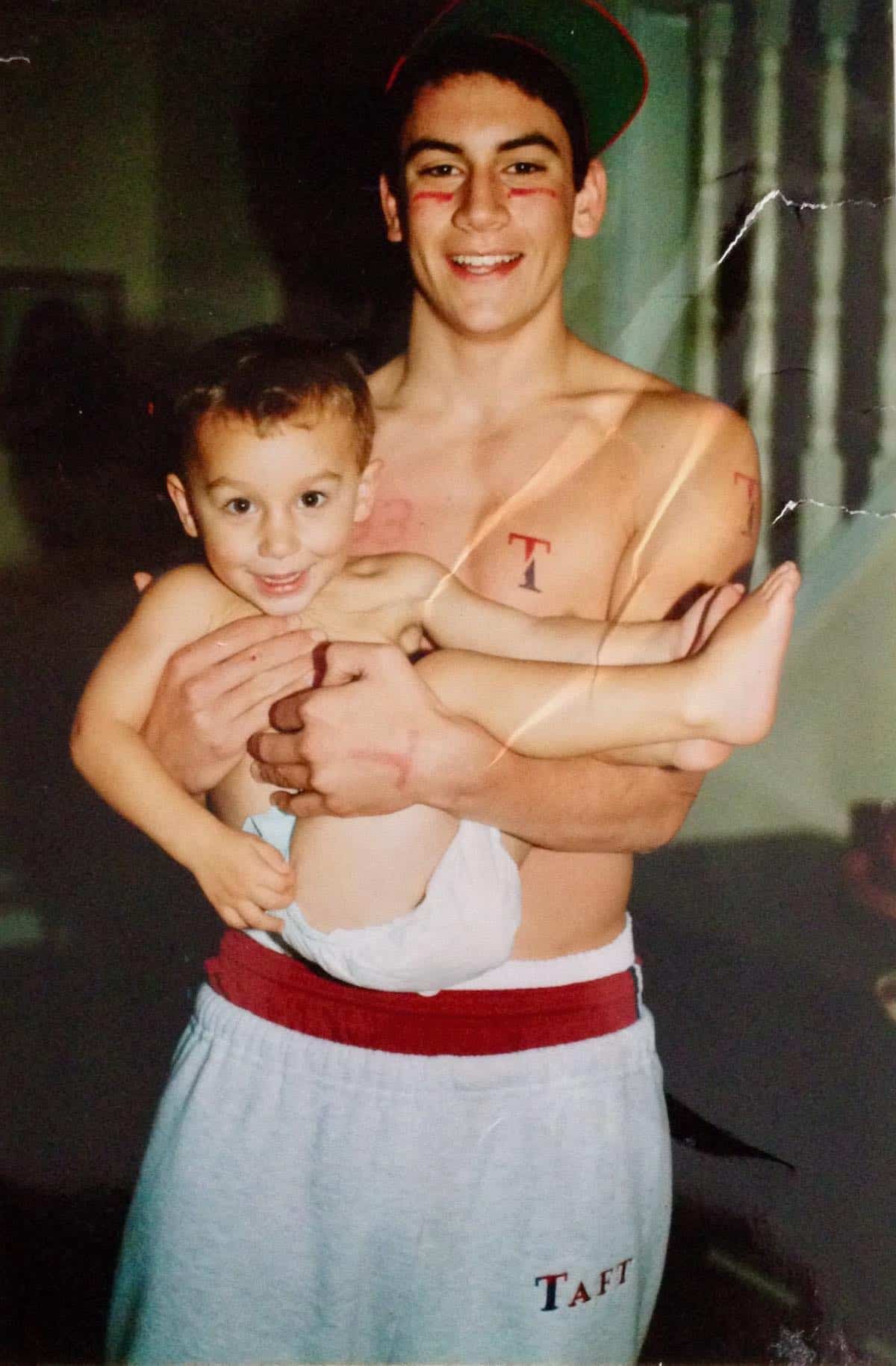 I suppose I am thinking a lot about William as a dad because we just had the best visit from one of his Navy brothers. Tim, a corpsman, his lovely wife and 5 children (all under the age of eleven) come to support and catch up. It gives me a glimpse of a man, much like William, being a dad. Tim is a devoted brother and father. My heart feels full as Tim tends to the needs of his family. From assuring their safety around the pool to reminding them of good manners, he calmly guides them through the day. With love, discipline and respect the children respond in turn. Not only are they listening to their dad, but also mimicking what he does by taking care of each other.
We play, we laugh, we share a meal and all the while I feel so grateful for men like Tim in my life. Men who are filled with honor, courage and commitment to their family, friends and country.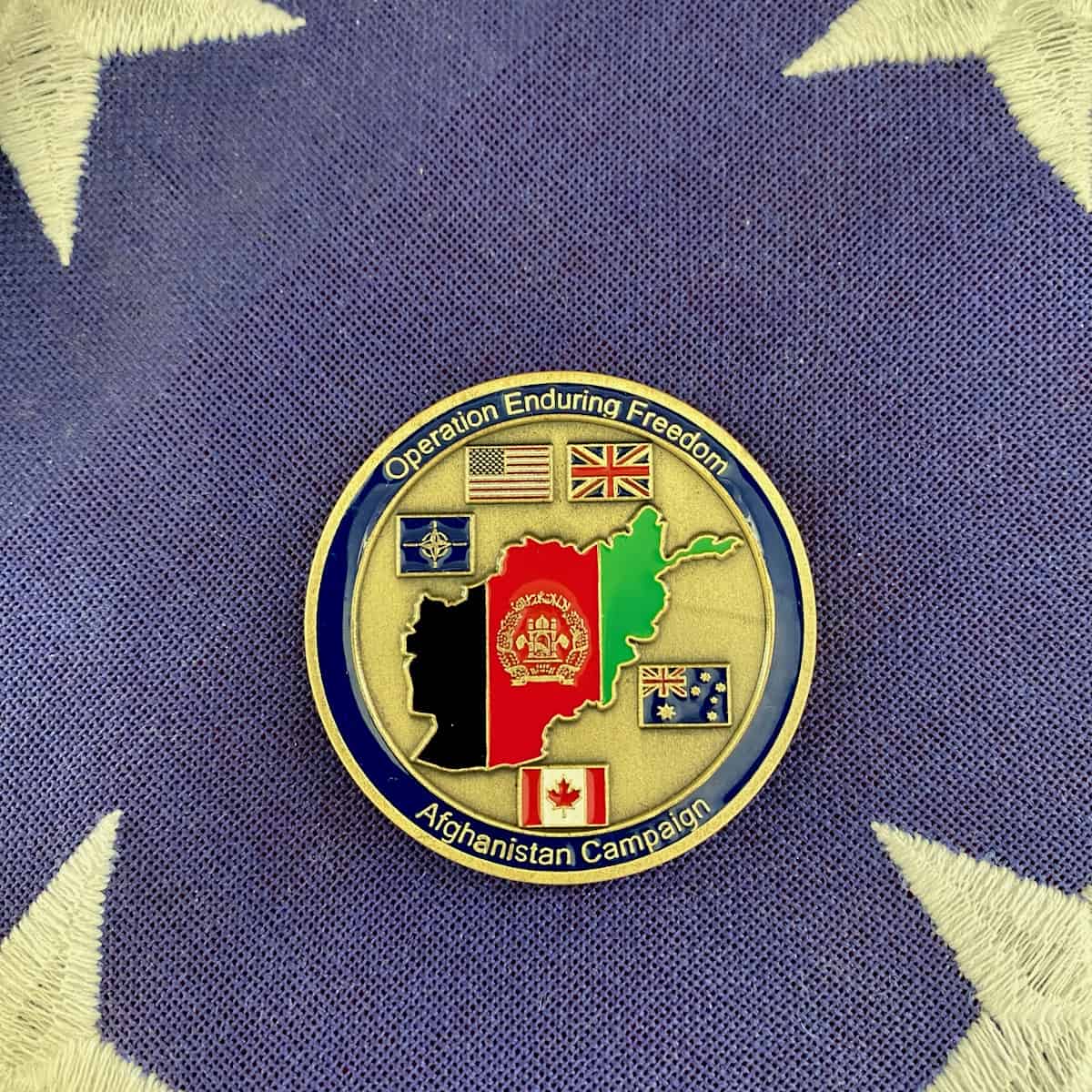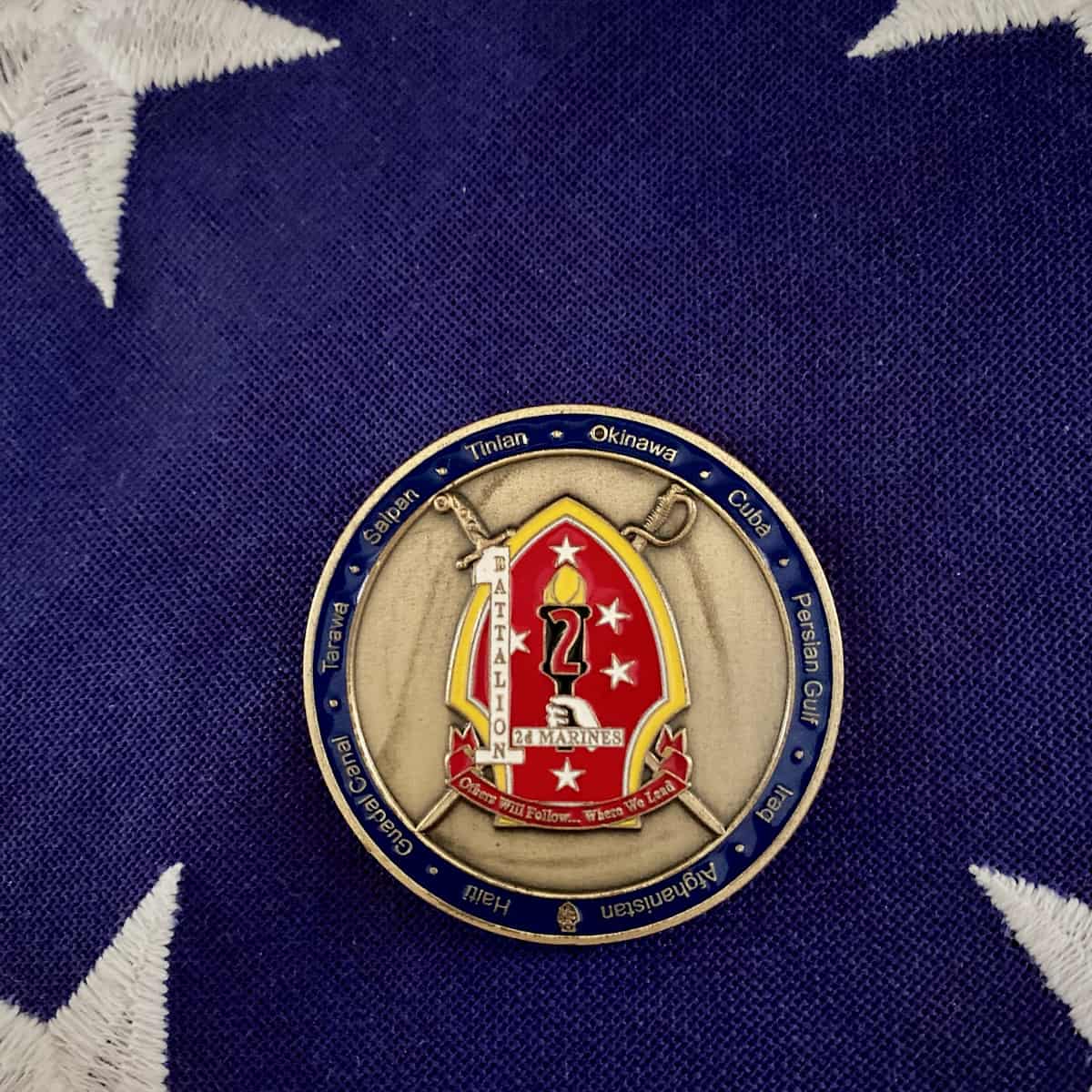 Later, I discover that Tim has placed a military challenge coin on William's American flag of honor. The coin is a symbol of lasting and close-knit bonds between people who give and receive them. It's a long-standing military tradition to exchange coins representing unity. When I ask Tim about the coin, he tells me that William did not get the chance to receive his Operation Enduring Freedom coin. However, for some reason he had two. He says, "One is meant for William". It is an emotional moment.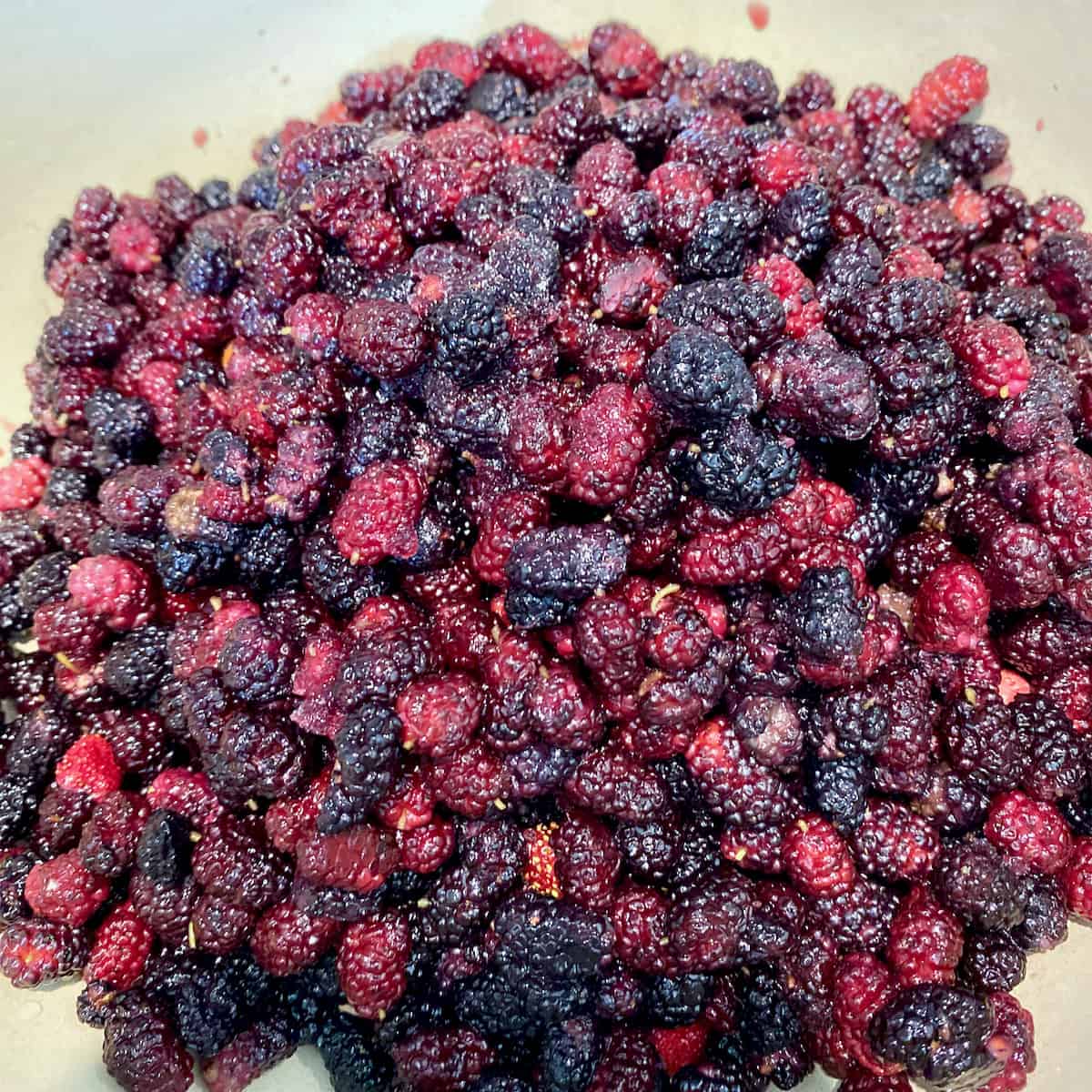 So, now, I am meant to jam it out. I need to work through my emotions, so I head outside to pick mulberries. Did you know they grow on a tree and not on a bush? The children's song about going around the mulberry bush has it all wrong. And while they may look a lot like blackberries they are not related. Mulberries are sweet and rich in antioxidants. Mulberries are delicious in baked goods like pies and muffins, but I love them in jam.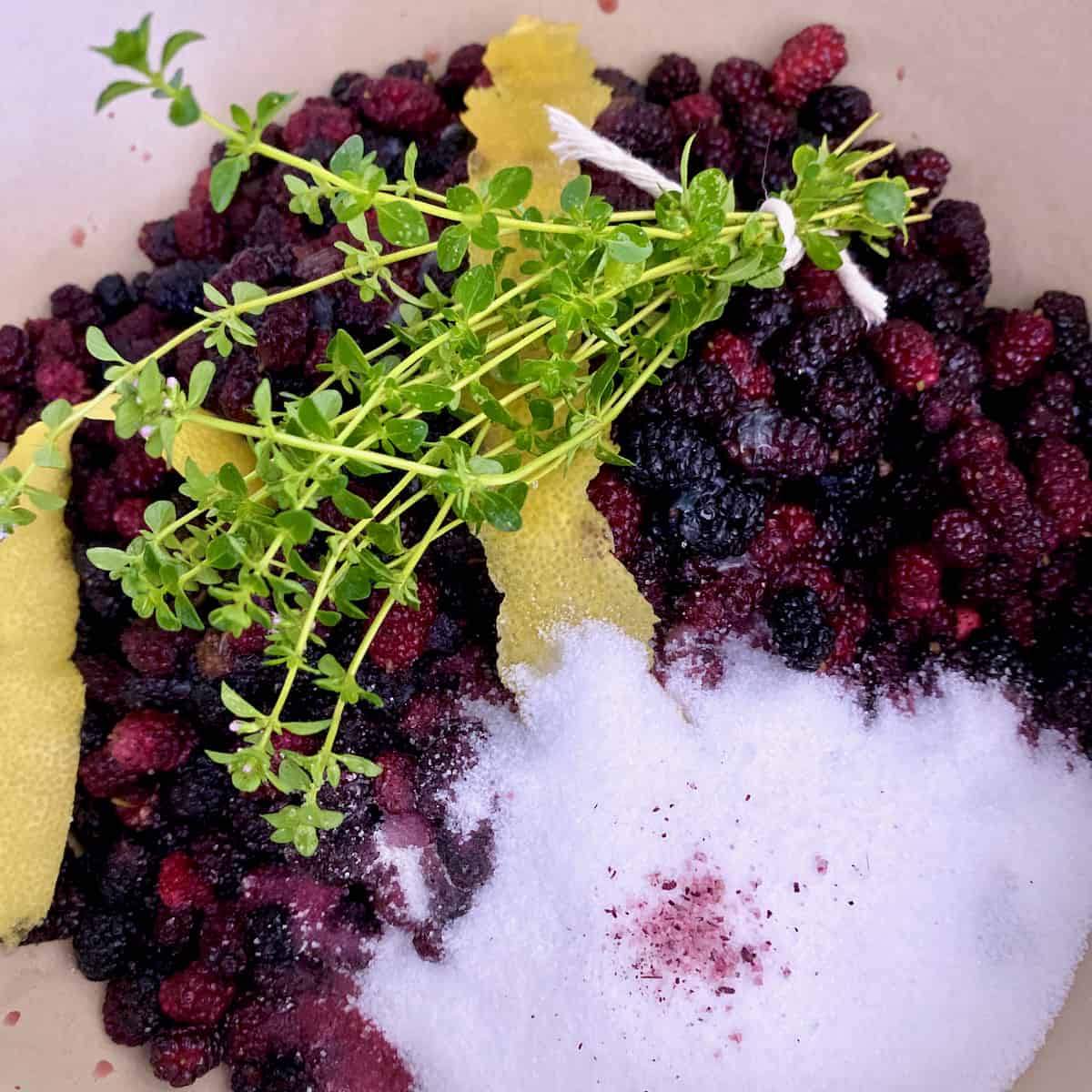 There are lots of ways to make jam, but I always like mine with a touch of herbs and citrus. I added lemon thyme because I have a ton of it growing in my front yard. It's a gorgeous perennial plus so many culinary uses. I also used Pomona's Universal Pectin as it allows for less sugar in the recipe. Less sugar means more mulberry flavor as does the use of a bit of salt. Salt is the universal flavor enhancer, so don't leave it out.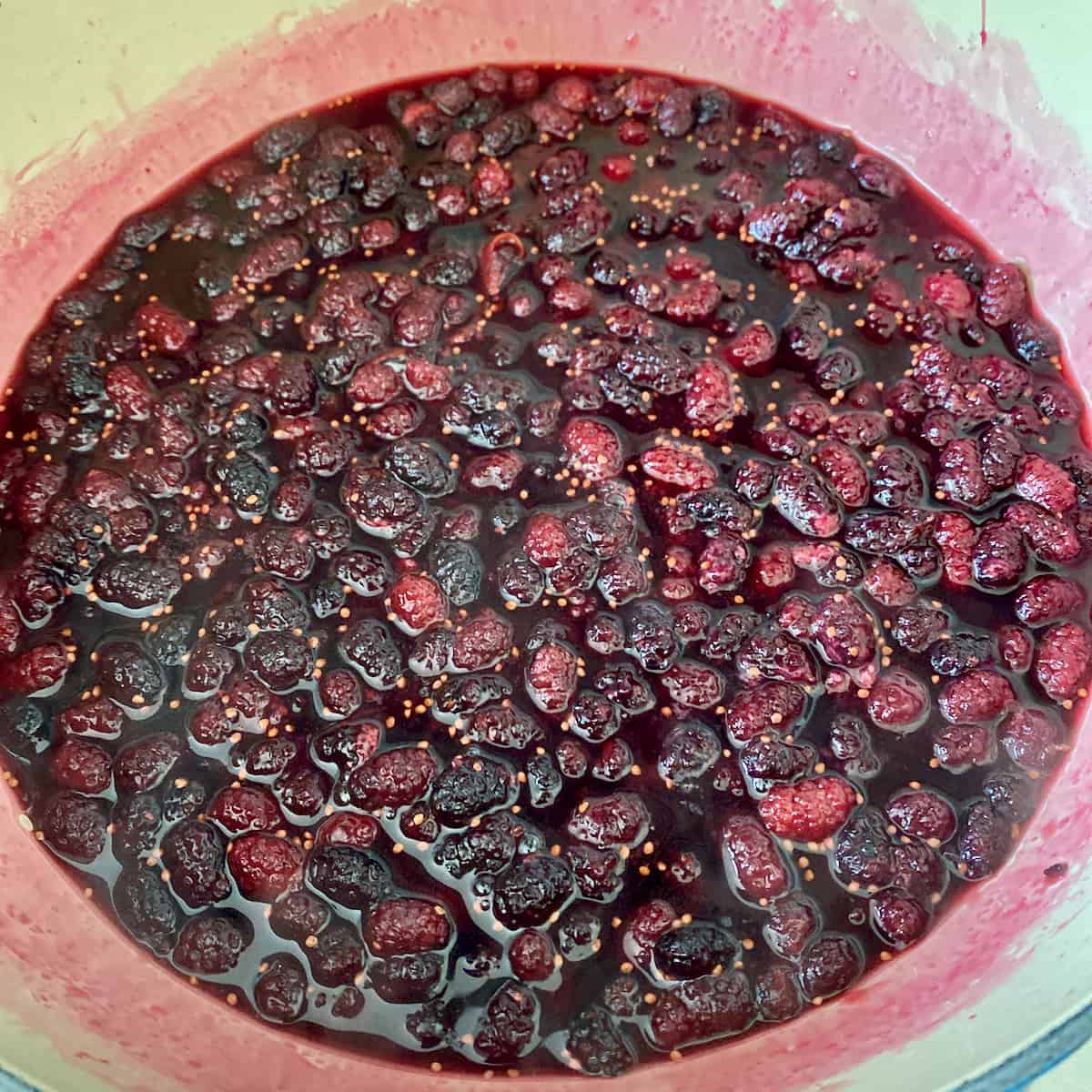 If you have feelings to work out I certainly recommend getting out in nature. Pick some berries and jam it out.
Print
Lemon Thyme Mulberry Jam
---
Author:

Total Time:

30 minutes

Yield:

6 cups

1

x
Description
If you can't find mulberries feel free to substitute berries of your choice.
---
8 cups fresh mulberries, stems removed
½ cup fresh lemon juice
2 strips lemon zest
6 sprigs fresh lemon thyme, tie together with a string for easy removal later
¼ teaspoon hibiscus salt or plain sea salt
¾ cup sugar
4 teaspoons prepared calcium water (the calcium comes in the box with the pectin)
4 teaspoons Pomona's Universal Pectin
---
Instructions
Wash and rinse jam jars, lids and tops. Let the jars and lids stand in boiling hot water.
Prepare the calcium water per Pomona's Universal Pectin instructions.
Place mulberries, lemon juice, zest, lemon thyme, salt, ¼ cup of sugar and calcium water in large pot; stir well. Bring to a boil.
Stir remaining sugar and pectin together until blended. Add to boiling fruit mixture and stir for 2 minutes or until pectin is dissolved. 
Let jam return to a full boil and then remove from heat.
Fill jars, wipe rims and screw on tw0-piece lids just finger tight. 
Place jars in a boiling water bath for 10 minutes. 
Let cool and listen for the pop of the lids being sucked down to seal.
Notes
Pomona Universal Pectin is a citrus pectin that requires less sugar, so the berry flavor really comes through.
Remove the strips of lemon peel and thyme before labeling jam into jars.
Prep Time:

20 minutes

Cook Time:

10 minutes

Category:

fruit

Method:

oven

Cuisine:

American
Keywords: mulberry, jam, fruit spreads, lemon thyme, canning, preserves, citrus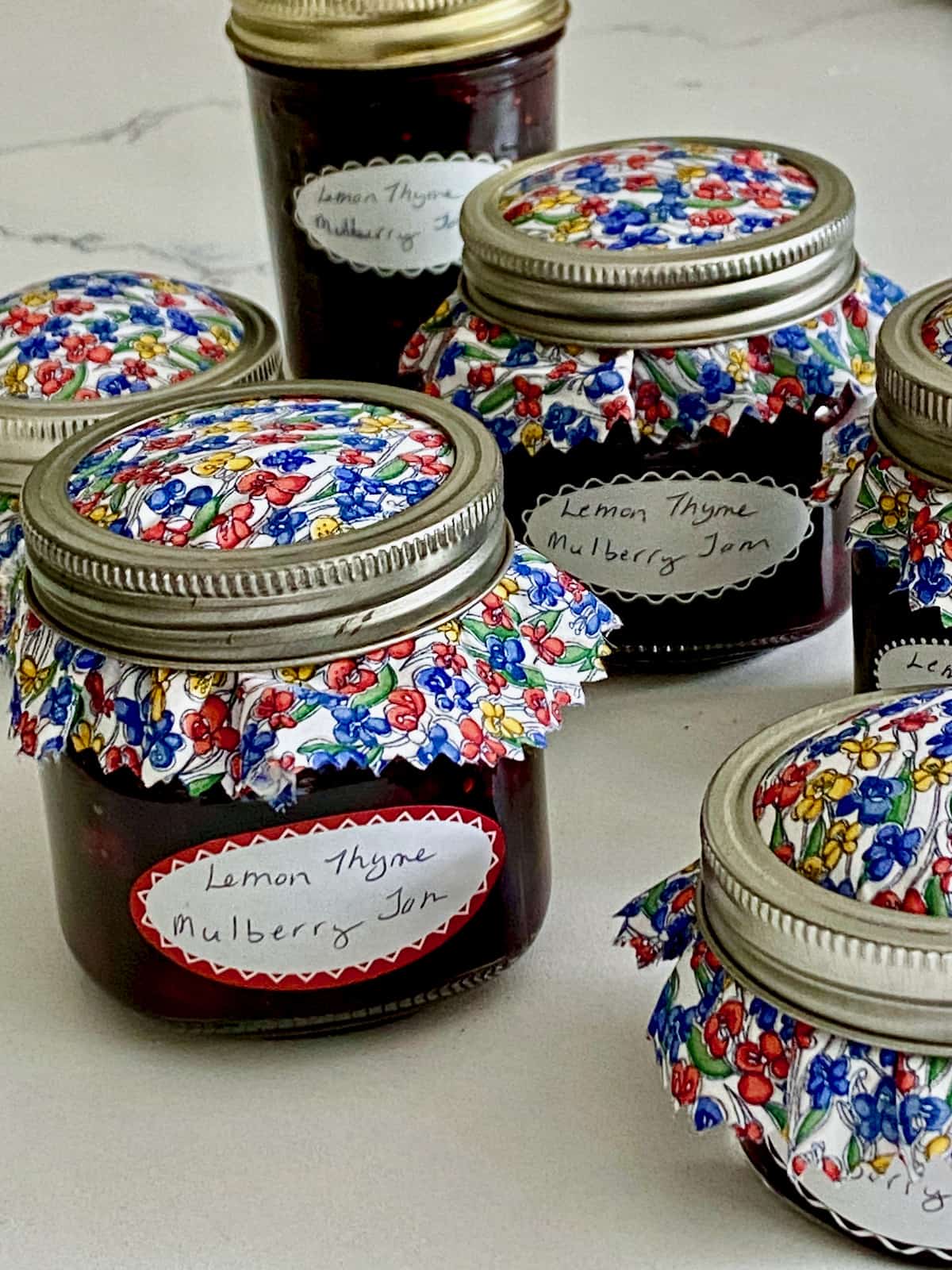 Happy Father's Day to all the dads who are simply the best. And for those of you grieving the loss of a dad or a brother just a reminder that you are not alone. Speak your grief.