Summer Beets and Berries are great mixed with basil.
We are just one week into summer and I am ready for a vacation. Not the travel kind, but the blog writing kind. This grief stuff takes a bit of a toll on a person and "write" now I just need happy thoughts. So, I know you won't mind if, for just a little while, all we do is talk about good food and recipes. Ha--I bet you are raising your hands in the air yelling, "Yipee!" From beets to berries let's go.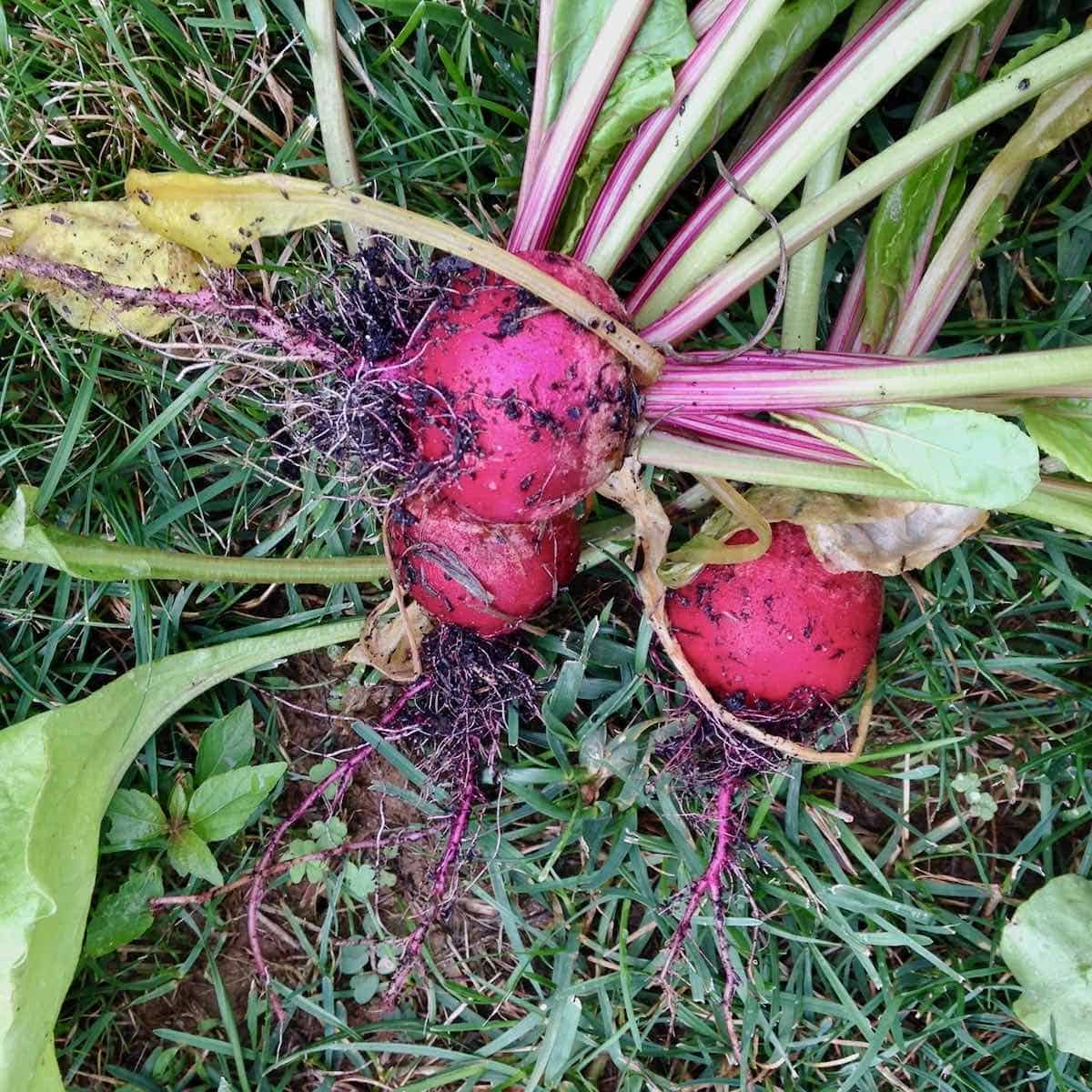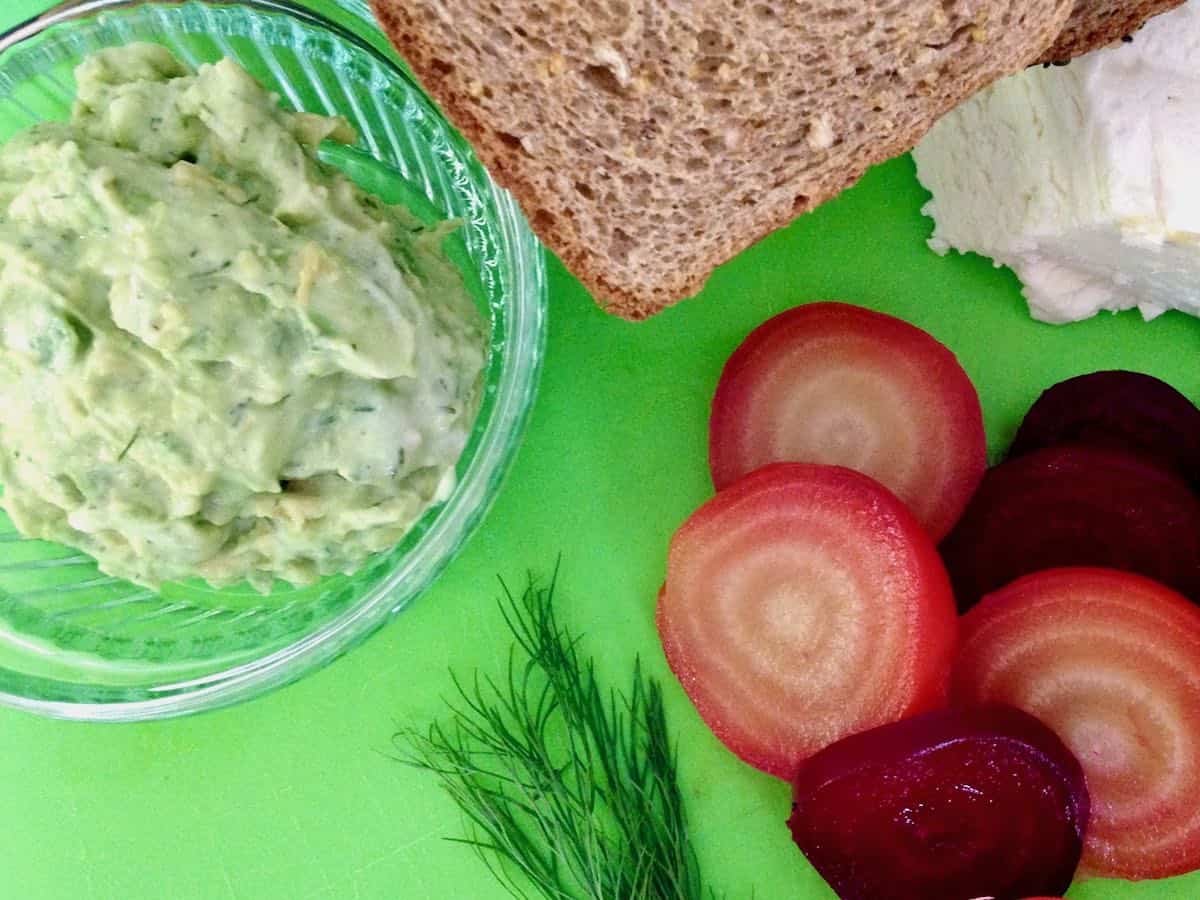 If this idea tickles your fancy or you're just more curious check out the full recipe here:
Roasted Beet Sandwich With Smashed Avocado & Feta
1 avocado, pitted, peeled
2 teaspoons fresh lime juice
2 tablespoons plain Greek yogurt (I use 0% fat)
1 tablespoon chopped fresh dill or I teaspoon dried
¼ teaspoon kosher salt
⅛ teaspoon freshly ground black pepper
4 slices whole grain, toasted
4 beets, roasted, peeled, sliced
2 slices good quality plain feta cheese
In a bowl, combine avocado and lime juice; smash with a fork leaving the avocado a bit chunky. Add yogurt, dill, salt and pepper; blend well. Spread a generous portion of smashed avocado mixture over 1 side of each bread slice. Layer two bread slices with beets and feta, breaking the feta up a bit. Cover with other bread slices, avocado side down. Makes 2 sandwiches.
In addition to the beets I am picking berries. Lots of berries. In fact, me and the birds are plucking 3 different kinds. The purple bird poop (yuck) all over the yard would indicate the birds prefer the mulberries over the strawberries and the "raspberry shortcake" brazel berries (thank goodness). It has been such a delight to gather, raspberries, strawberries and mulberries and work them into different recipes. This one is perfect for the 4th of July.
Red, white and blue food. It's what we do this time of year. It is the reason I grow borage. The borage plant has edible blue flowers that taste like cucumbers. They are the perfect garnish for that potato salad we all make with the red, white and blue potatoes, but sorry I went off on this borage tangent instead of talking about this pie.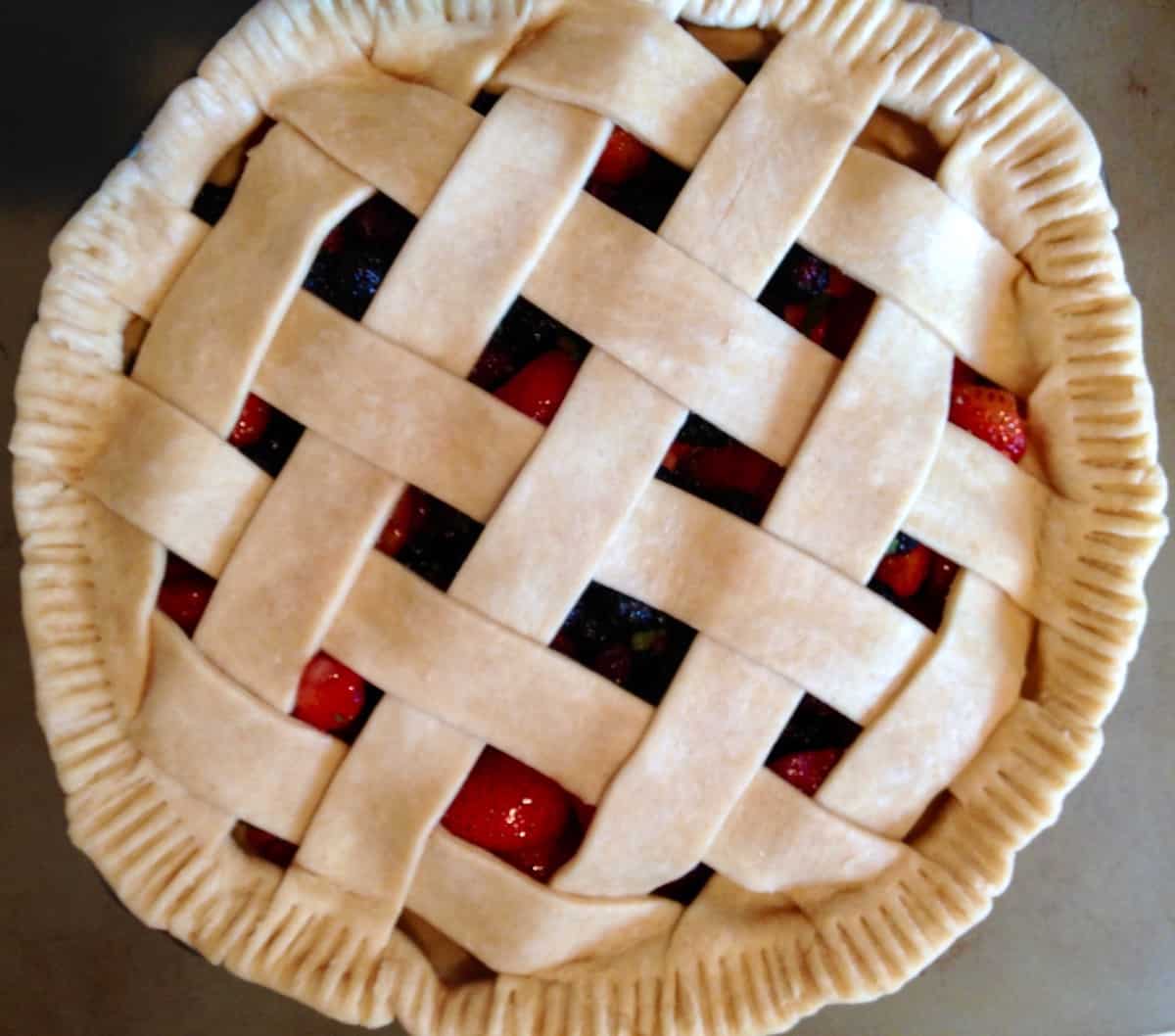 This pie is oddly delicious. I say "oddly" because the pie contains dark chocolate vinegar, fresh basil and black pepper. It is sweet and savory and well, oddly delicious. The dark chocolate vinegar is imported for Bella Gusta of West Hartford, CT by the Veronica Foods Company of Oakland, CA. It was a gift from my sister in law, Erin. She handed it to me saying, "I know if anyone can figure out what to do with this, you can." I like her confidence. And if you are interested check out: www.bellagustaoils.com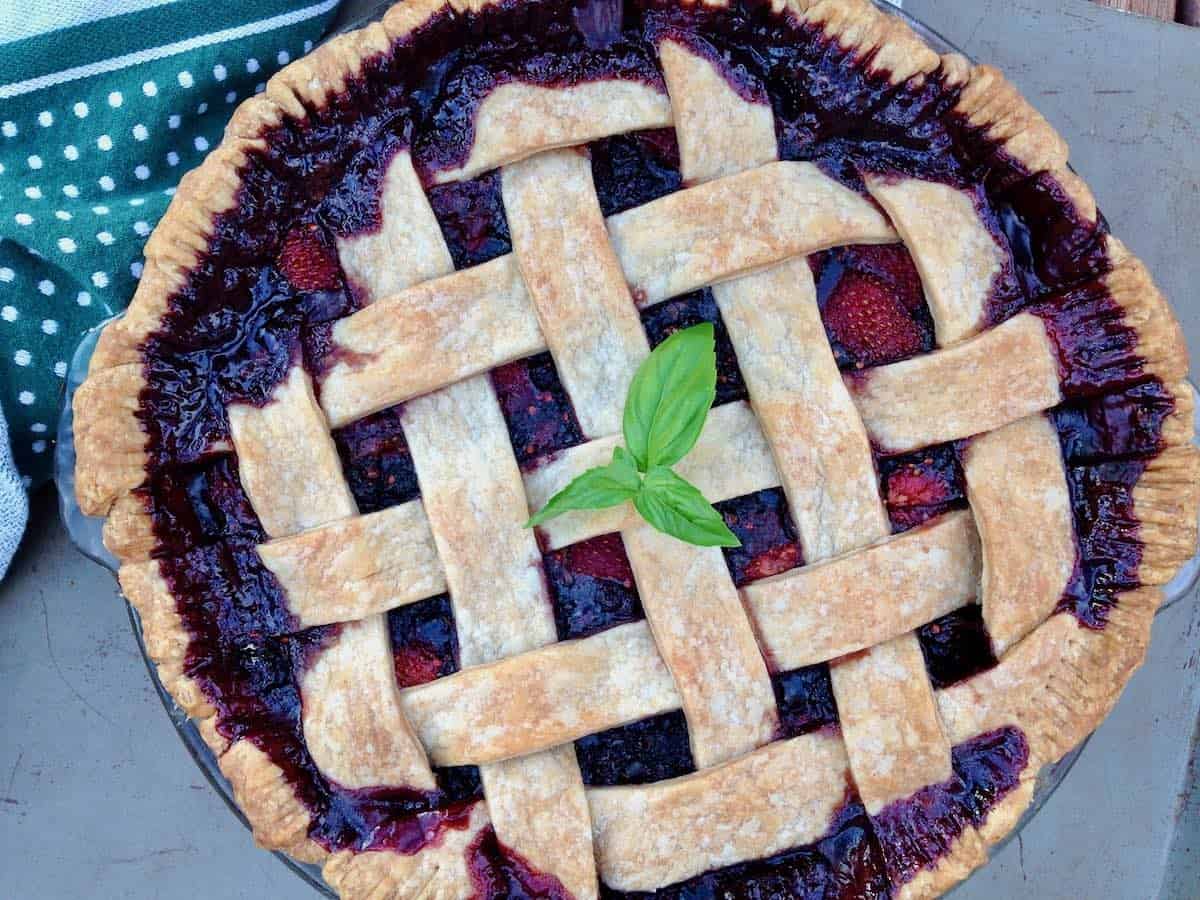 Just one tip on baking berry pies (I have learned the hard way). Berry pies have to come to a bubbling frenzy before they are fully cooked and the thickening agent is able to gel the fruit. That way when you cut into the pie all the juice doesn't go running all over the plate and then down your shirt. So forget the baking time because every batch of fruit is different and just watch for that bubbling happiness. You are welcome!
Print
Chocolate Vinegar 3x Berry Pie
---
Author:

Total Time:

1 hour 25 minutes

Yield:

serves 8
Description
This is a most unusual but delicious berry pie incorporating a touch of chocolate vinegar.
---
Pastry for 2 crust lattice pie
2 pounds of fresh berries (I used 1 pound of halved strawberries, ¾ pound mulberries and 1 pint of raspberries)
3 tablespoons chocolate vinegar
8 basil leaves, shredded (use Thai basil if you have it)
¾ cup sugar
¼ cup cornstarch
½ teaspoon ground black pepper
pinch of salt
---
Instructions
Heat oven to 425F.
Roll out half your pastry into a 12-inch circle and fit into a 9-inch pie plate leaving the dough that overhangs the pie plate in place.
In large bowl, toss the berries with the vinegar and basil.
Mix the sugar, cornstarch, black pepper and salt; sprinkle over the berries and toss again. Spoon into prepared pie crust.
Roll out remaining dough into a 15-inch x 11-inch rectangle. Using a pizza wheel and a ruler, cut 1-inch strips and form the lattice top.  Trim the excess lattice ends. Fold the bottom crust up and over the lattice strips and crimp.
Place the pie on a baking sheet. Bake for 25 minutes or until lattice is golden brown.
Reduce the heat to 375F. Continue baking for 40 minutes or until juices are bubbling.
Cool completely. 
Prep Time:

20 minutes

Cook Time:

65 minutes

Category:

dessert

Method:

baking

Cuisine:

American
Keywords: pie, vinegar, berries, lattice crust, baking