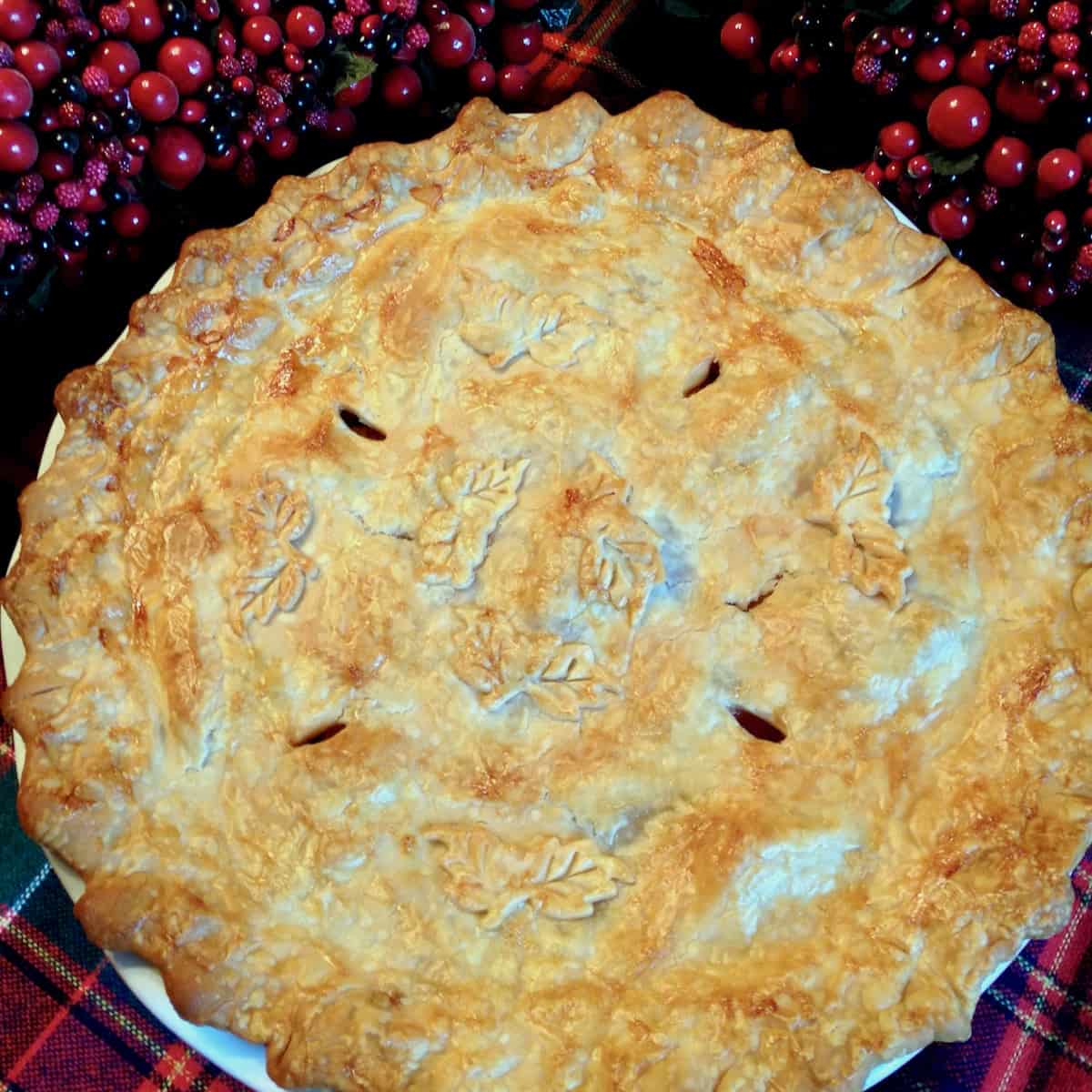 good grief shortcuts and tips
Those of us who have walked the grief journey know it is a long road of healing. It's a bumpy road filled with obstacles. As much as I would like to offer some shortcuts through the process I don't believe I know of any, but there are some important tips to keep in mind. First, during these darker winter months get outside and get some sunshine. A walk or a bike ride is great for easing the pain. Do it with a friend and that is even better. Being socially active provides much needed distraction and offers a "little vacation" from one's sorrow. Getting your rest and eating a balanced diet goes without saying. Lastly, find a hobby or a cause that gives comfort and joy. It's the best way to channel one's positive energy to get over the hurdles. Now, let's bake! It makes me happy.
One of my greatest baking hurdles was learning how to bake a pie. My mom was a big Mrs. Smith's fan, so baking pies does not come naturally. It's been a learning experience having tried every pie dough in the universe and every fruit pie thickener known to man. Double crust pies, crumb pies, lattice pies, meringue pies, cream pies, cookie pies--it's a long journey, a work in progress and am happy to do it.
The holidays would not be complete without pie. My William's favorite was apple so that is what I'm baking. The good news about pie is there are lots of shortcuts, so don't be afraid of getting started. I know many avoid baking pies because they fear the crust. It's OK to buy the ready made kind, but get the one that can be unfolded and fitted into your prettiest pie plate. Next, core the apples but don't peel them-saves a ton of time. Thinly sliced un-peeled apples are nutritionally better and the fiber provides a little extra texture contrast in the filling. I believe the peel contains pectin which is a natural thickener, too.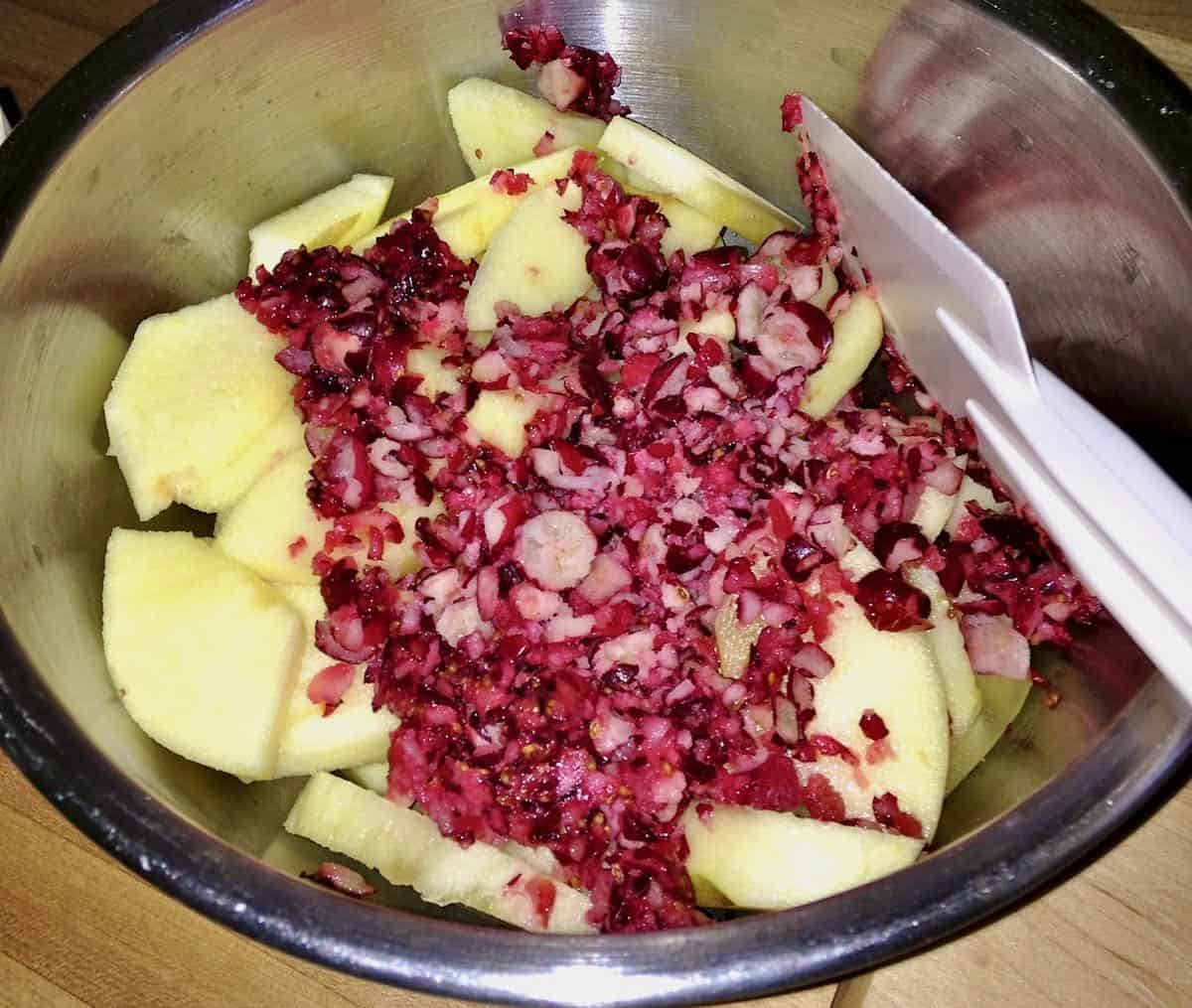 For the best apple flavor use a variety of different apples and don't over sugar or over spice; a half cup of sugar and ½ teaspoon of cinnamon plus a pinch of salt is just right to enhance the apple flavor. I also like a ¼ cup of fresh or frozen cranberries ground into the mix instead of lemon juice. The tart berries balance out the sweetness of the sugar and add a rosy glow of color.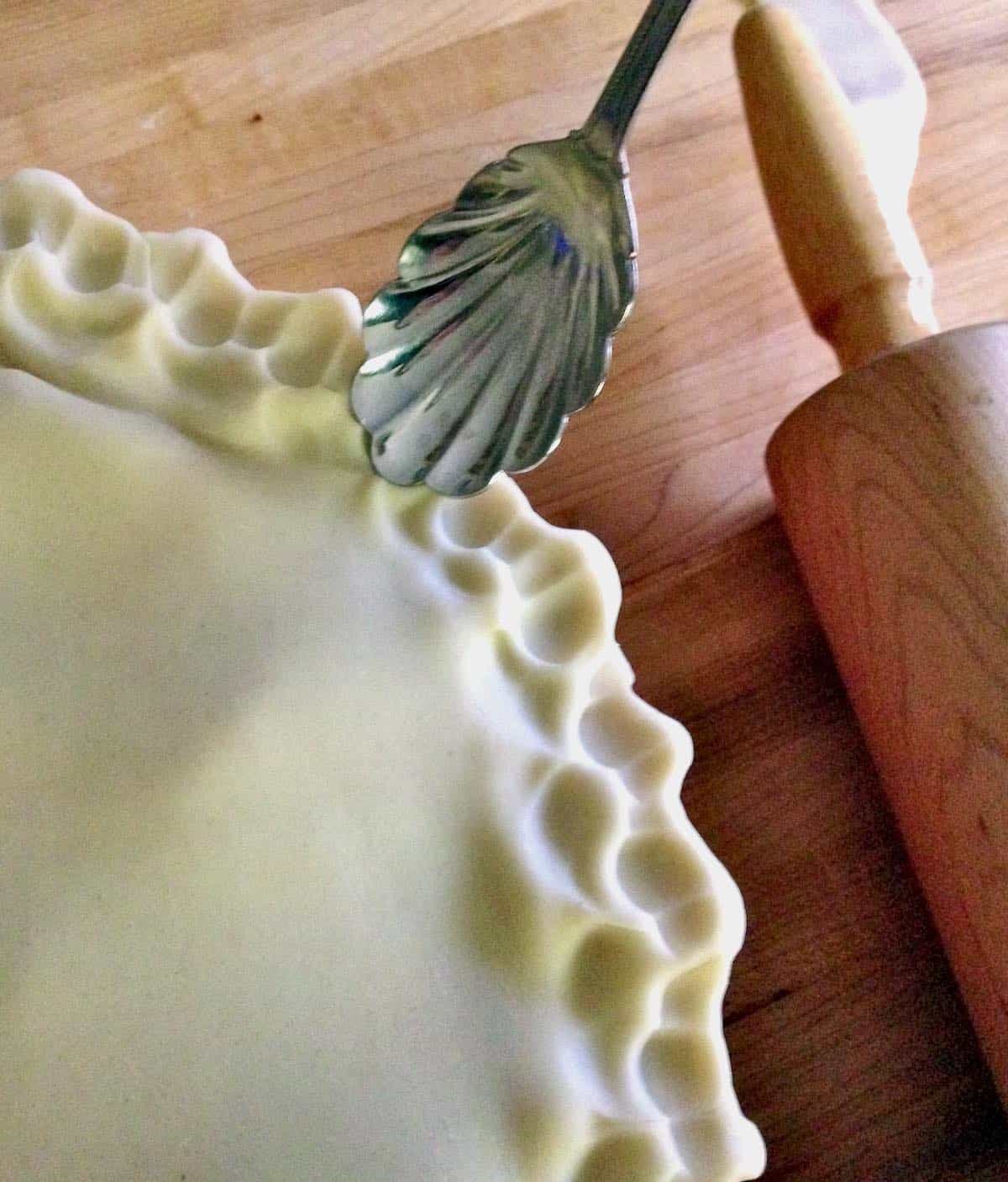 There are numerous ways to crimp the pie edges. One of the easiest and prettiest will make use of that scalloped edged sugar spoon that sits in your junk drawer. Just press and seal all the way around. Finally, toss out the aluminum foil and go buy yourself the William-Sonoma silicone piecrust protector. It prevents pie edges from over-browning and takes 1 second to apply; never wrestle with aluminum foil again. Worth every penny.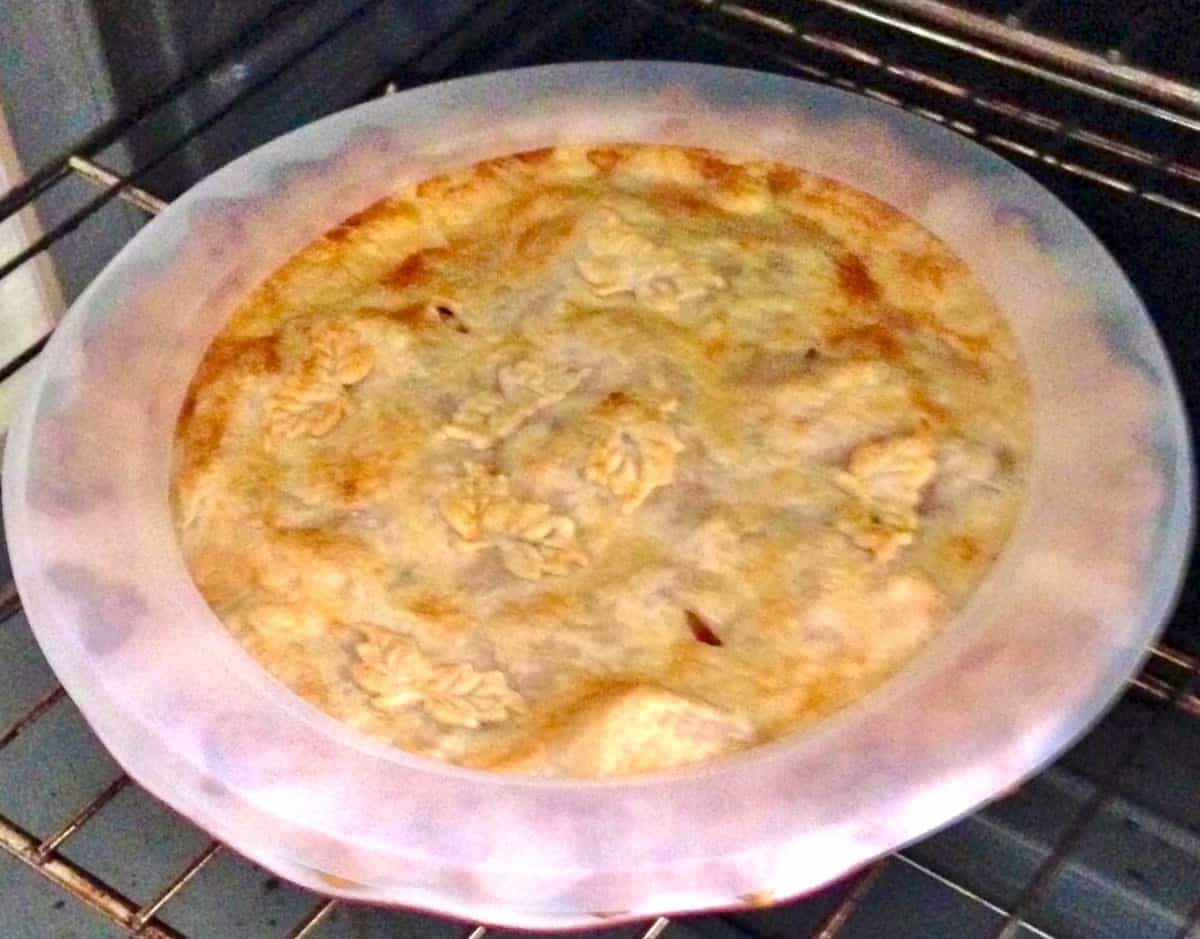 Print
Cranberry Apple Pie
---
Author:

Total Time:

1 hour 30 minutes

Yield:

serves 8
Description
The perfect pie for any holiday.
---
Store-bought or homemade pie dough for double-crust pie
8 medium-size baking apples, cored, thinly sliced
¼ cup fresh or frozen cranberries, finely chopped in food processor
½ cup plus 1 tablespoon sugar
1 tablespoon all purpose flour
½ teaspoon cinnamon
⅛ teaspoon salt
1 egg white, lightly beaten
1 tablespoon sugar
---
Instructions
Heat oven 400F.  

Roll out pie dough to fit pie dish. Fit one crust into bottom of pie plate.

In large bowl, toss apples with cranberries.

Mix ½ cup sugar, flour, cinnamon and salt; sprinkle over fruit and toss to mix.

Spoon fruit mixture into prepared crust.

Top with remaining crust; seal edges, flute and cut steam vents in top of pie.

Brush lightly with egg white and sprinkle with remaining sugar.

Bake for 50 to 60 minutes or until golden brown and bubbly.
Prep Time:

30 minutes

Cook Time:

60 minutes

Category:

dessert

Method:

baking

Cuisine:

American
Keywords: pie, cranberry apple, seasonal baking, holiday, fall season