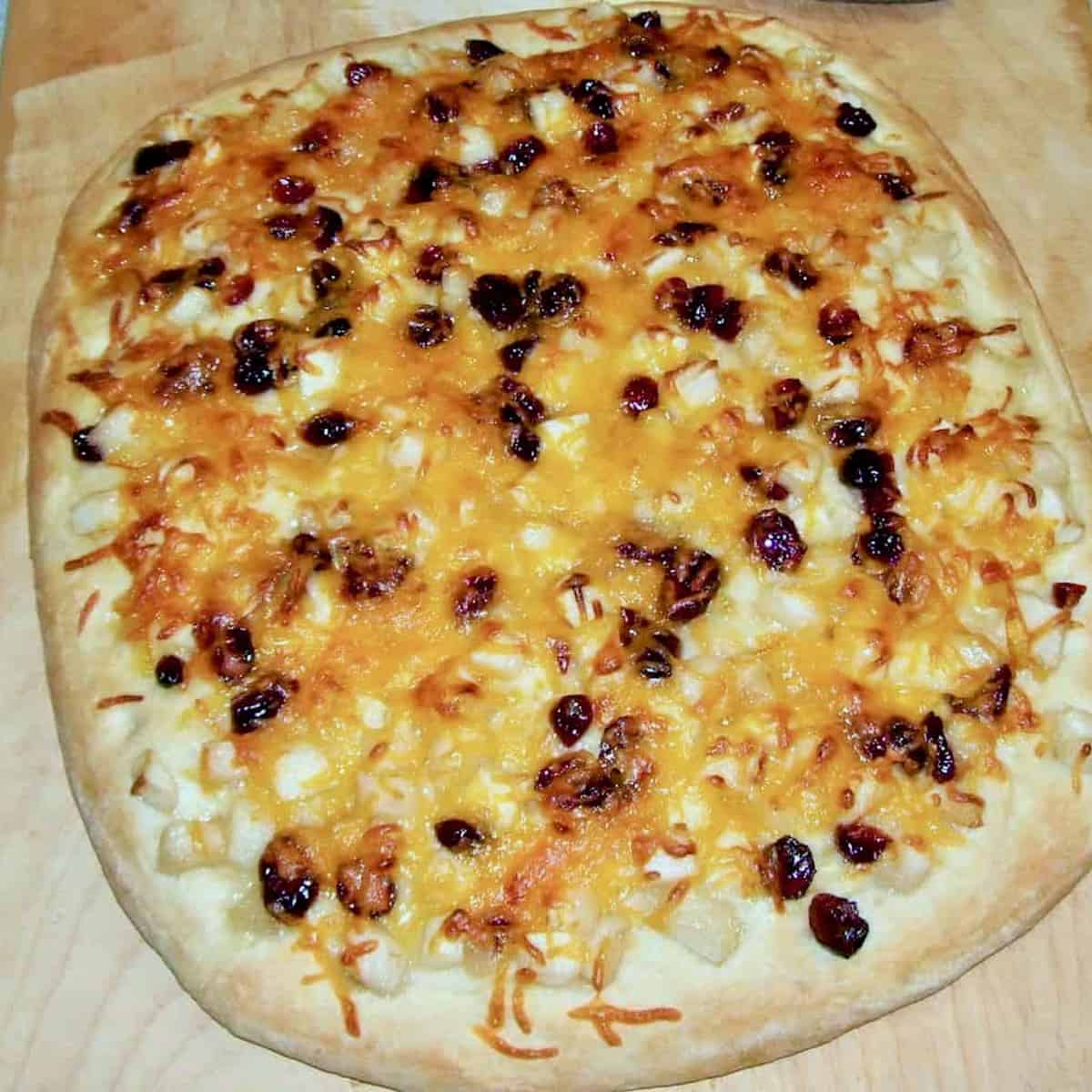 happy father's day pizza mattina
Some say my parents were the original recyclers. Nothing ever went to waste and when it came to food it meant preparing leftover spaghetti into a tasty frittata and vegetables into savory soups and stews. Much to my mother's dismay my dad recycled day old Italian bread into bread crumbs sailing bits of hard bread all over the kitchen as the crusts pinged off the old box grater. He made a mean panzanella with that same old bread back in the day before this salad was ever cool and trendy.
Of all his delicious dishes, it is the memory of his homemade pizza that has me salivating. When the breadboard (handmade by his father) came out I knew we were all in for a treat. My dad, dusted with flour, gave the task of mashing the leftover baked potato to me. The "recycled" potato was the secret to making his yeasty dough bake up crisp and delicious on the outside and tender on the inside. I am among the few who know the secret of the potato. All were welcome to the table for pizza, but if you could not make it my dad would deliver.
My dad died at the ripe old age of 86. He was tired and ready to go. He had worked hard, lived the American dream and was proud of the business and family he had built. As an insulin dependant diabetic he pretty much defied the odds of living such a long and healthy life, but all along the way I felt like he was preparing me for the day he would eventually go. As I watched him push his insulin needle, yet, another time, through his clothing into his body I would scream in horror.....he would calmly respond, "What? You want me to live forever?" He was a character to say the least.
I miss my dad, but I resolved my grief within a day of his death. My dad's passing, unlike my son, was the natural order of things. My dad was done and ready to go. He went peacefully into the night and I was prepared for it. Just a completely different experience.
Happy Father's Day to my biggest cheerleader. You continue to inspire me to "zig instead of zag". Inspired by you and your name I remember how proud you were when a version of this recipe won an award from King Arthur Flour.
Print
Sweet Pizza Mattina
---
Author:

Total Time:

50 minutes

Yield:

serves 8
Description
an unforgetable breakfast pizza
---
3 cups bread flour
1 russett potato, roasted, peeled, grated
1- tablespoon sugar
1- teaspoon salt
1 (2 ¼ tsp.) packet instant dry yeast (quick-rise)
2 tablespoons olive oil
1 ¼ - cups lukewarm water
2 tablespoons butter
1 baking apple, peeled, cored, chopped
⅓- cup dried sweetened cranberries
⅓- cup orange marmalade
½ cup packed shredded sharp cheddar cheese
---
Instructions
Combine flour, potato, sugar, salt, yeast, olive oil and water in a stand mixer. Mix and knead about 5 minutes or until a soft, smooth dough ball forms.

Place dough in a lightly greased bowl, cover with plastic wrap and let rise 1 ½ hours or place in refrigerator and let rise overnight.

Just before the dough rising time is up heat oven to 425F.

 

 

Melt butter in a skillet over medium heat. Add apples, cranberries and orange marmalade; cook, stirring, 3 to 5 minutes or until bubbly and apples are just tender.

  

 

Gently punch down dough. On a lightly buttered baking sheet, press down into a 9-inch x 12-inch rectangle. Use your fingers to gently dimple the dough all over.

Spread the apple mixture evenly over the dough leaving a ½-inch rim around the edge.

Sprinkle with cheese. Bake 16 to 20 minutes or until crust is golden brown. Slice into wedges. 
Prep Time:

30 minutes

Cook Time:

20 minutes

Category:

breakfast

Method:

baking

Cuisine:

American
Keywords: pizza, yeast dough, apple-cranberry