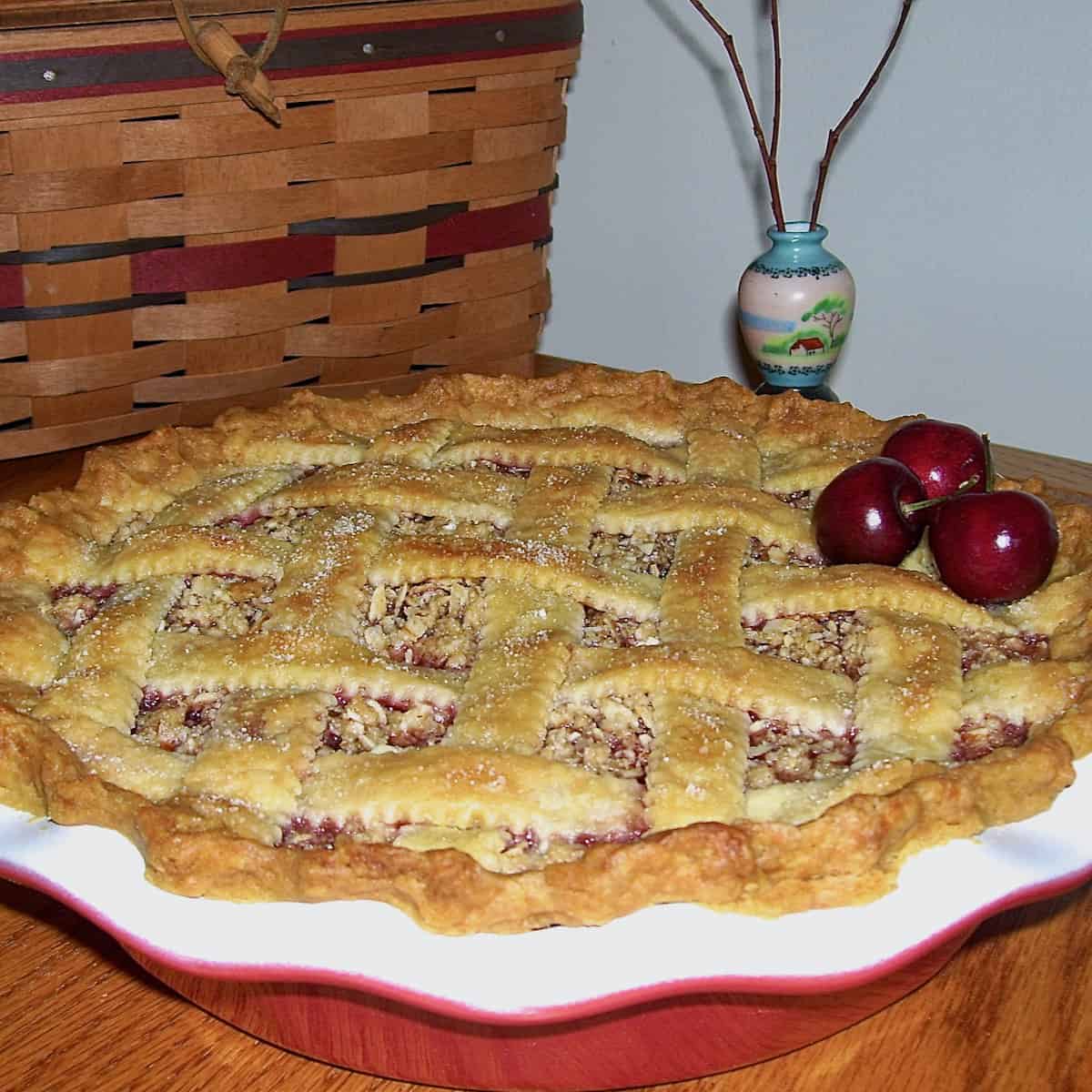 The sweet and the sour cherry pie
Sudden death makes grieving a bit more complicated. It has to do with the unspoken word. No chance to say "sorry" or "love you" or "thank you" or whatever else needed to be said. If I could give one piece of advice about any unfinished business, it would be to forgive yourself and talk to your loved one now. He/she is listening.
Much of the high school years for William and I were difficult. We butt heads a lot. The truth is, I was an overprotective nag who did not choose her battles wisely. Clearly, I did not understand his military dream. My instincts led me in a direction that only a parent like me could understand. I needed to protect him from himself because no one else would.
It made no sense to me that at age 17 he could sign on that enlisted dotted line. I wanted him to take more time to grow up. I wanted him to go to college. He was smart, with his whole life ahead of him. Wouldn't his life be better with a college education, a bit more age and as an officer? Like my father, I was determined to offer my children the best education I could. So, off to one of the best high schools in the country he would go. Surely, he would change his mind and aspire to higher education like his peers.
OK, I admit I was wrong. While William flourished socially and athletically, he did just enough to get by academically. At this time in his life he just wasn't interested in math or science or thoughts of college. I mistakenly thought I could change that. When I think about all those times I was breathing down his neck about homework, or being upset over grades or him not living up to expectations it makes me sad. I wasted so much precious time rather than seeing the road less travelled was the perfect path for him.
William graduated Valedictorian (OMG) of his navy corpsman class. There never was a doubt in my mind that when he loved something he could and would do it better than anyone else. His Navy mission is what he loved. I finally came to grips with that. I apologized for being the nag. Yes, I admitted I was wrong. Finally, he understood my fears. I understood his dreams. These were the best words ever spoken, in addition to, "I love you no matter what."
Don't let the sour moments cloud all the good. Let them go. Where there is love there is forgiveness. Now, forgive me for sharing this most delicious sour cherry pie because I am not certain that sour cherries are readily available right now. You can find them frozen or jarred. Or, tuck it away for when you want to celebrate one of our great military leaders, George Washington, come February.
Print
East Meets West Cherry Pie
---
Author:

Total Time:

1 hour 15 minutes

Yield:

serves 8
Description
A delicious fusion in a cherry pie.
---
Crust
2 cups all purpose flour
1 teaspoon salt
½ cup chilled leaf lard or shortening
¼ cup unsalted cold butter
4 to 6 tablespoons chilled ginger-ale
1 tablespoon milk
1 teaspoon sugar
Filling
3 (24 oz) jars pitted sour cherries (6 cups)
¼ teaspoon almond extract
1 ¼ cups sugar
¼ cup cornstarch
¼-teaspoon Asian 5 spice powder
Crumble
⅓ cup quick cooking oats
⅓ cup panko bread crumbs
⅓ cup chopped almonds
⅓ packed cup light brown sugar
3 tablespoons all purpose flour
¼-teaspoon Asian 5 spice powder
⅓ cup butter
---
Instructions
For crust blend flour and salt in a mixing bowl. Cut in lard or shortening and butter with a pastry blender until mixture forms pea-sized crumbs. With a fork, stir in just enough ginger-ale until dough holds together. Divide dough into 2 disks, one slightly larger than the other, wrap and chill while preparing filling and crumble.
Drain liquid from cherries reserving ¼ cup. Place cherries in large mixing bowl. Add almond extract to reserved cherry liquid; pour over cherries in bowl. Mix sugar, cornstarch and 5 spice powder; blend well. Sprinkle sugar mixture over cherries and gently fold to combine; set aside.
For crumble, in a medium bowl, mix oats, panko, almonds, brown sugar, flour and 5 spice powder; cut in butter till mixture forms coarse crumbs.
Heat oven to 500F.
On lightly floured board roll out larger disk of dough to fit a 9-inch pie dish; ease crust into pie dish.
Pour cherry filling into crust. Sprinkle crumble evenly over cherries.
Roll out remaining dough and cut into strips. Weave strips over top of pie forming a lattice. Press ends of strips into crust rim. Fold bottom pastry over strips; seal and crimp edge.  
Brush the lattice crust with milk and sprinkle with sugar.
Place pie on a baking sheet. Place pie in oven. Immediately reduce oven temperature to 425F. Bake pie for 10 minutes. Reduce oven temperature to 375F and bake 30 to 35 minutes or until filling bubbles and crust is golden brown.
Cool. Garnish with a few fresh cherries, if desired.
Prep Time:

30 minutes

Cook Time:

45 minutes

Category:

dessert

Method:

baking

Cuisine:

American/Asian
Keywords: cherry, pie, Asian dessert, crumble topping, lattice crust