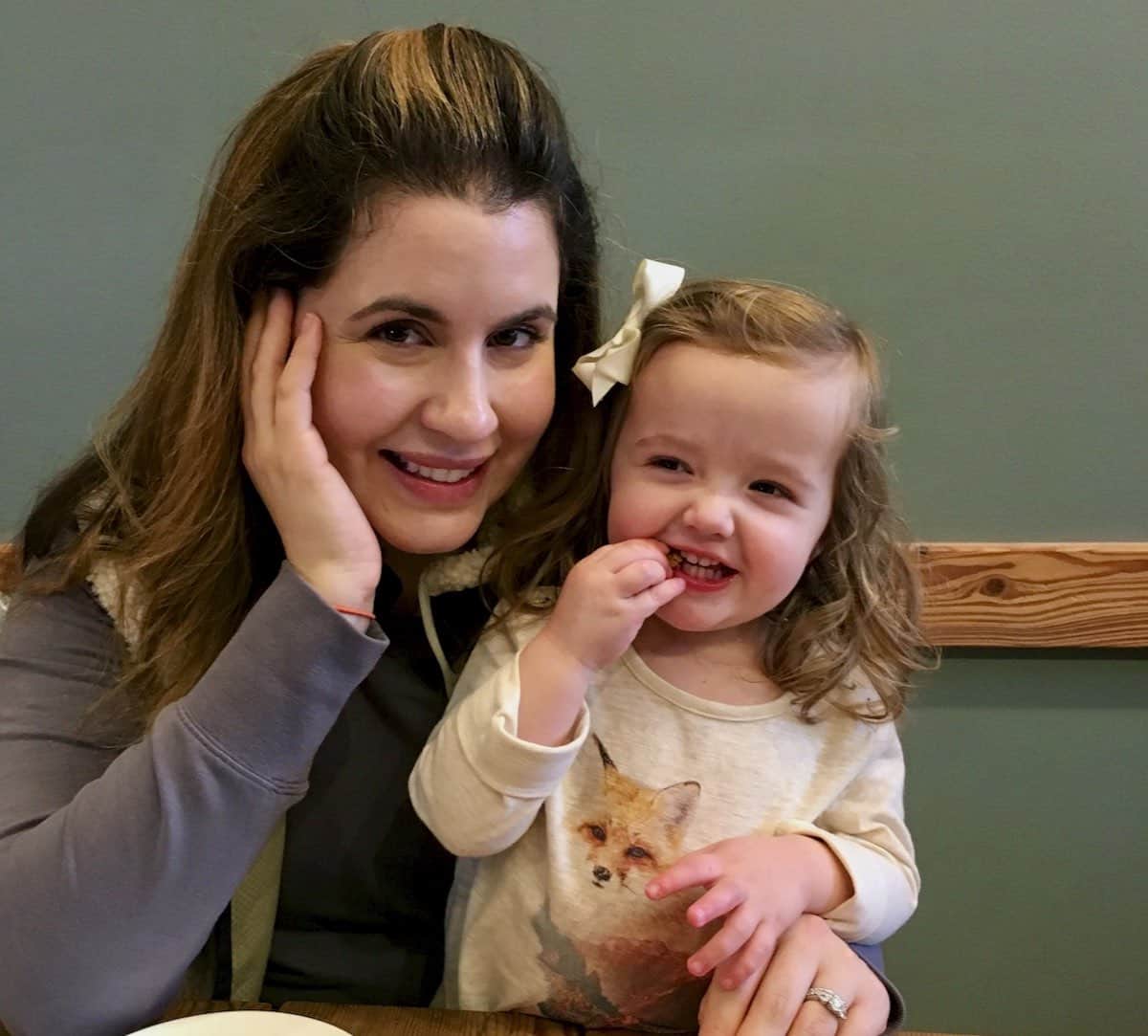 Granny's Grilled Cheese
In the last two years nothing has brought more happiness into my world than these two. As much as I love my grand-daughter the more joy comes from witnessing my very own daughter be a mother. For the girl who never played with dolls or preferred never to babysit and barely made it through the summer as a camp counselor she astonishes me with her love and patience with her baby girl. Her quiet teaching, her ingenuity, her juggling of quality time and her natural instincts are inspiring.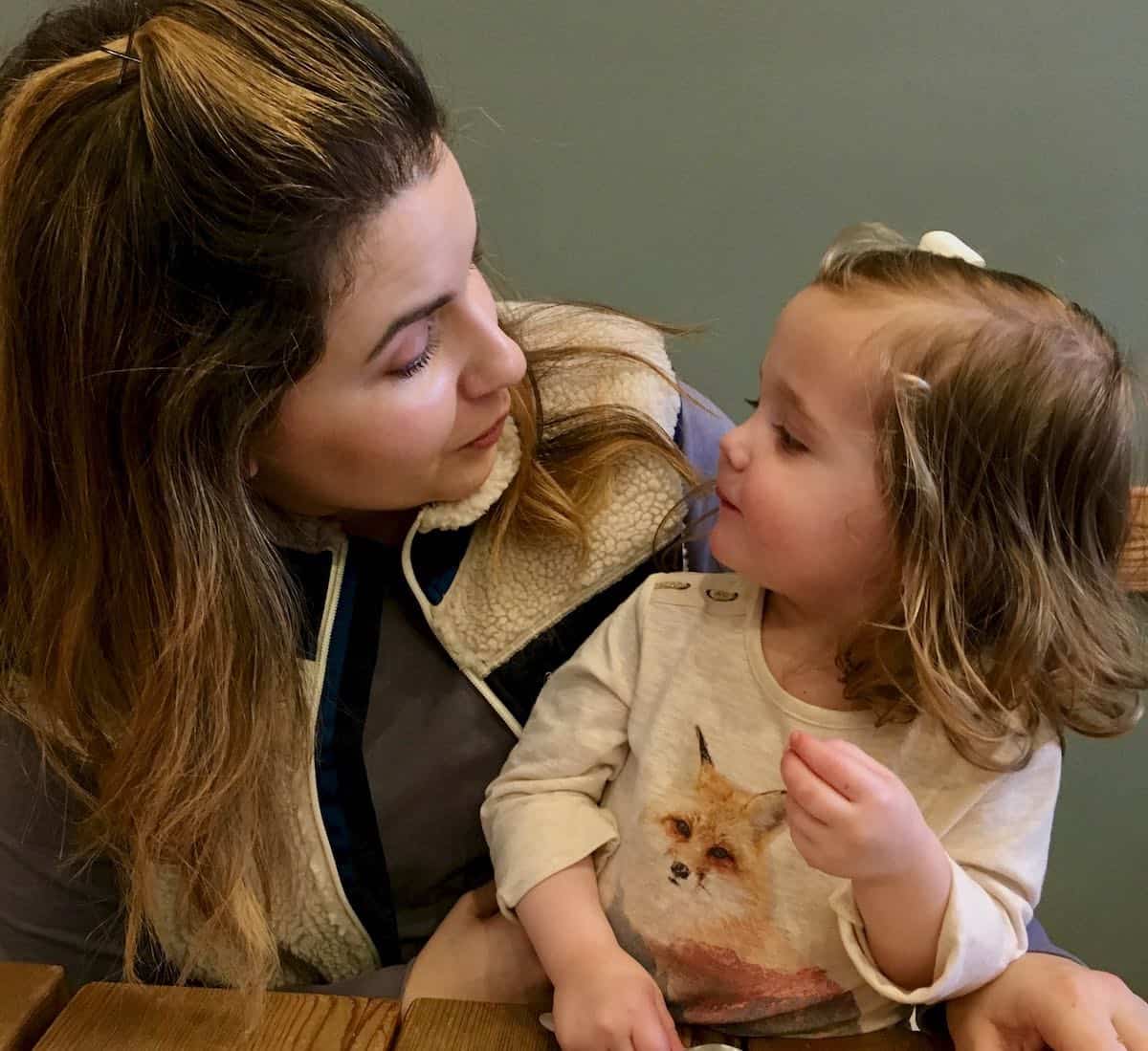 She is the best mom I have ever known and I am so extremely proud to wish her a Happy Mother's Day.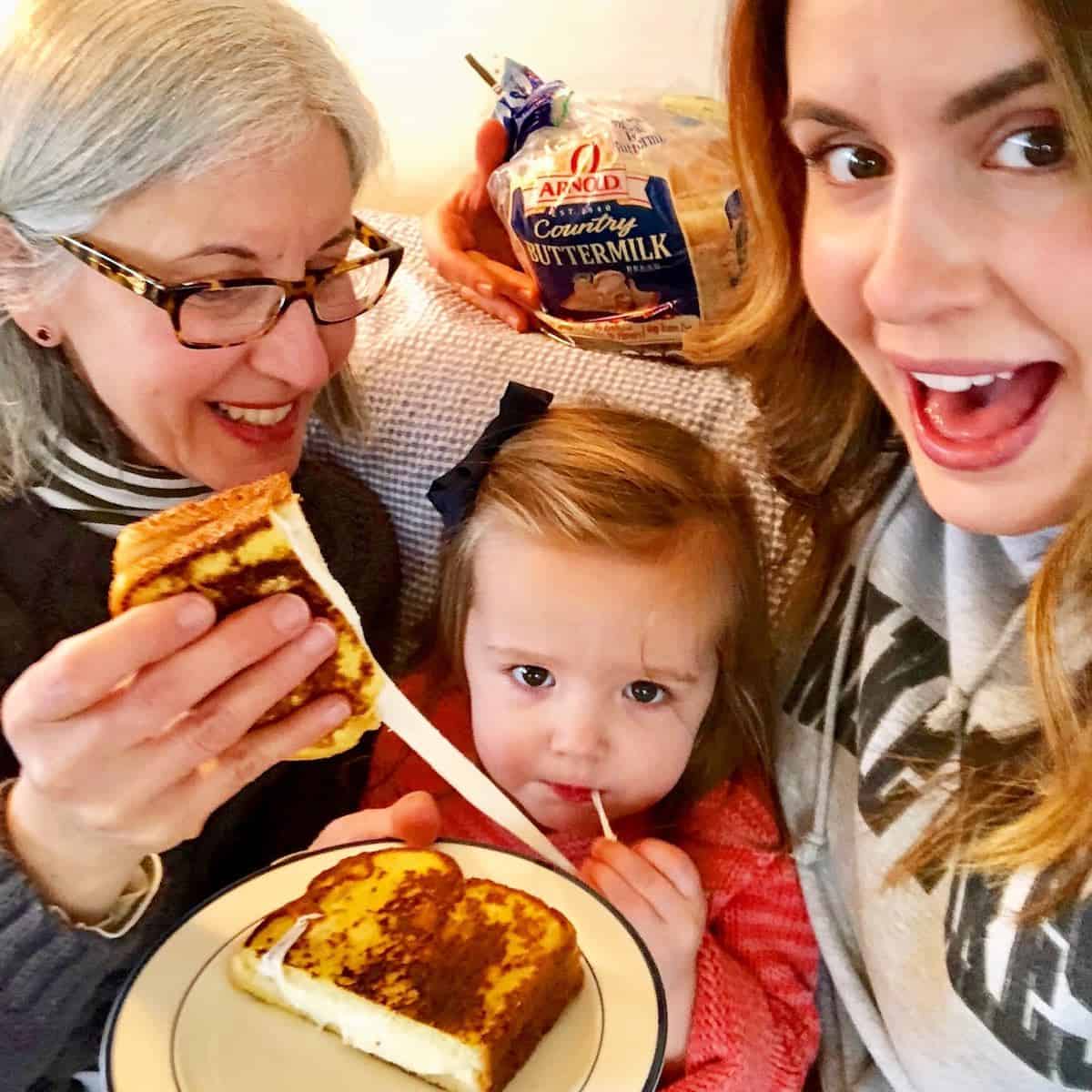 Never a fan of the yellow single wrapped cheese, my very own mother (aka Granny) made a really great grilled cheese she called "mozzarella en carroza" for me. Using an old box grated she would shred "the expensive" cheese into a giant pile and then pack it between slices of white bread, dip it in egg and fry it in olive oil. I loved it then and still love granny's grilled cheese now. I make variations on the theme, but Annabelle enjoys the classic and does a pretty good cheese pull. Generations of love made edible.
Print
Granny's Grilled Cheese
---
Author:

Yield:

2

sandwiches

1

x
1 cup shredded or thinly sliced mozzarella cheese
4 slices Arnold Country White Buttermilk Bread
1 egg
1 tablespoon milk
pinch of salt and pepper
olive oil for shallow frying
---
Instructions
Divide cheese between 2 bread slices
Top each with a second bread slice. Gently press together
Trim crusts off, if desired
On a flat plate, lightly beat eggs with milk, salt and pepper
Dip sandwiches in egg mixture coating both sides well
Heat olive oil in skillet over medium heat.
Add sandwiches. Cook, turning, until both sides are golden brown and cheese is melted