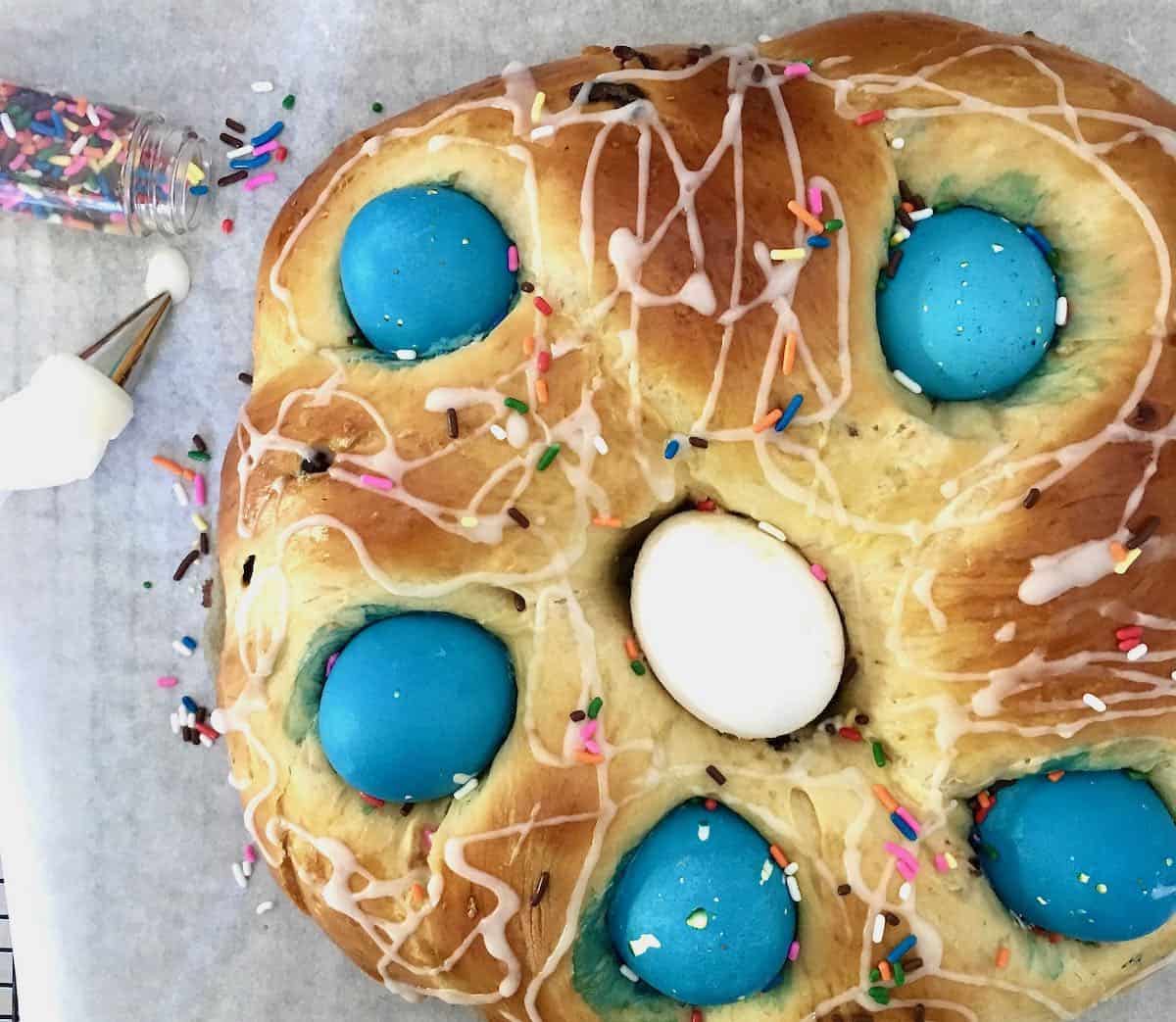 Nesting. It's that time of year. Looking out from my kitchen window that is exactly what is going on in my back yard. While the woodpeckers, flickers and crows dodge snow flakes and nosh at the suet feeder it is the blue birds in all their rosy breasted, blue winged beauty that catch my attention.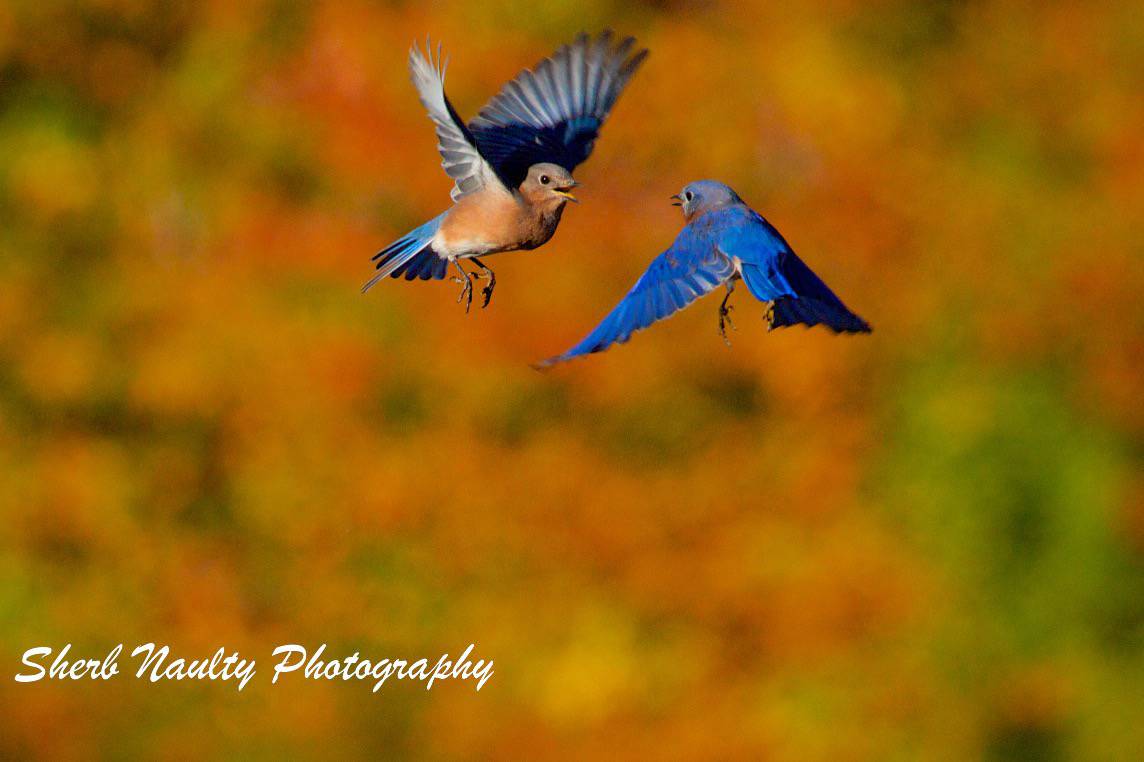 Diligently guarding the wooden box nailed to the fence post is the male bird. From the weathered rooftop he easily fends off other birds with a peck and flash of his gorgeous azure feathers. Like a good father he's fierce, protective and never tires.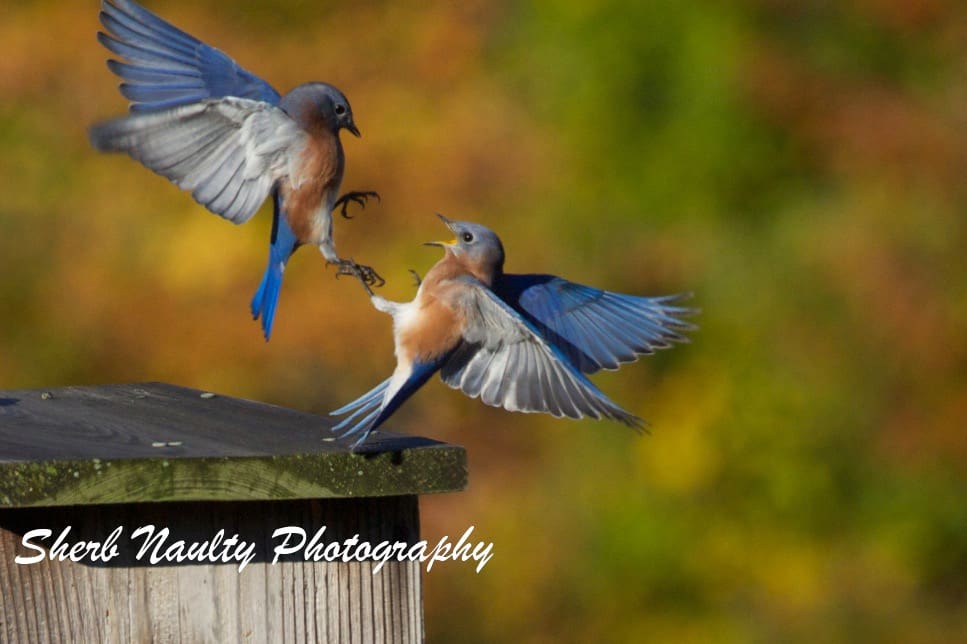 He allows his less colorful partner to fly back and forth with bits of twigs and hay. She is carefully building the nest inside.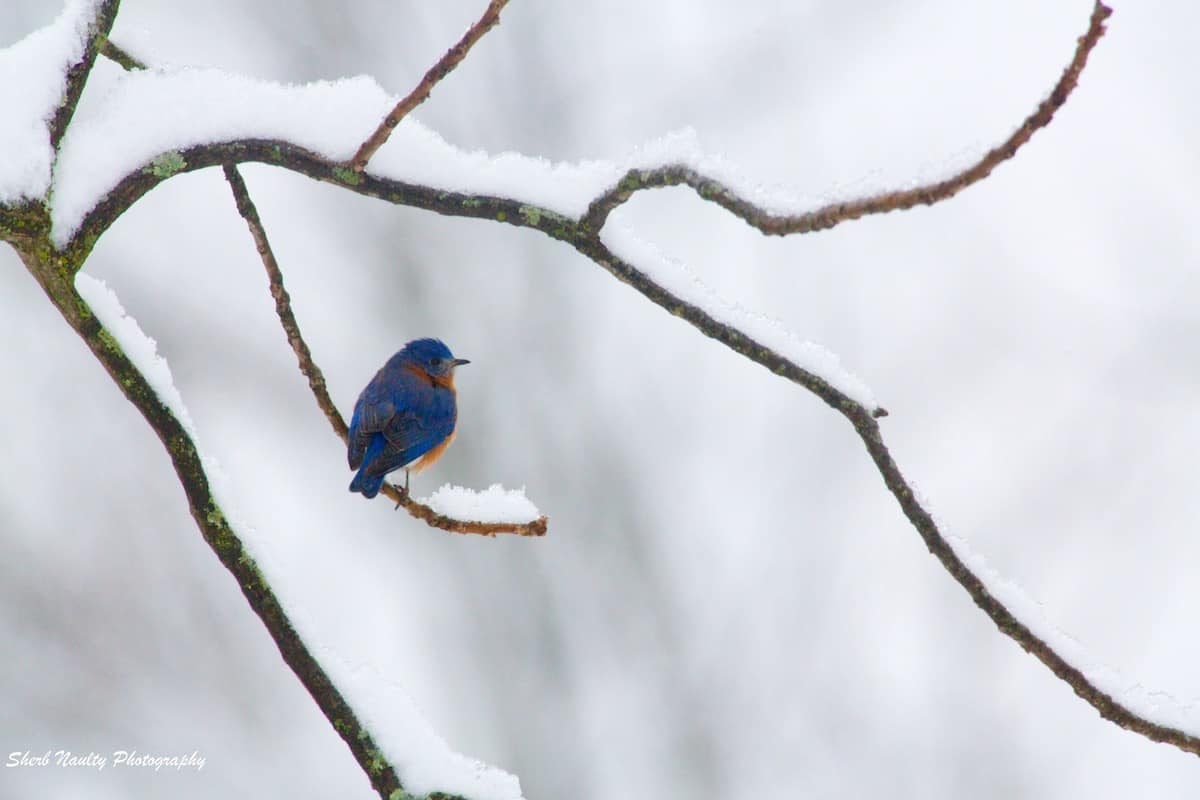 So, when I came across Rachelle Spencer's web site I was completely taken in by the simplicity and beauty of her jewelry. Her designs are inspiring and can only come from a mother's heart. When I asked Rachelle if she would be willing to share her story here she so kindly obliged.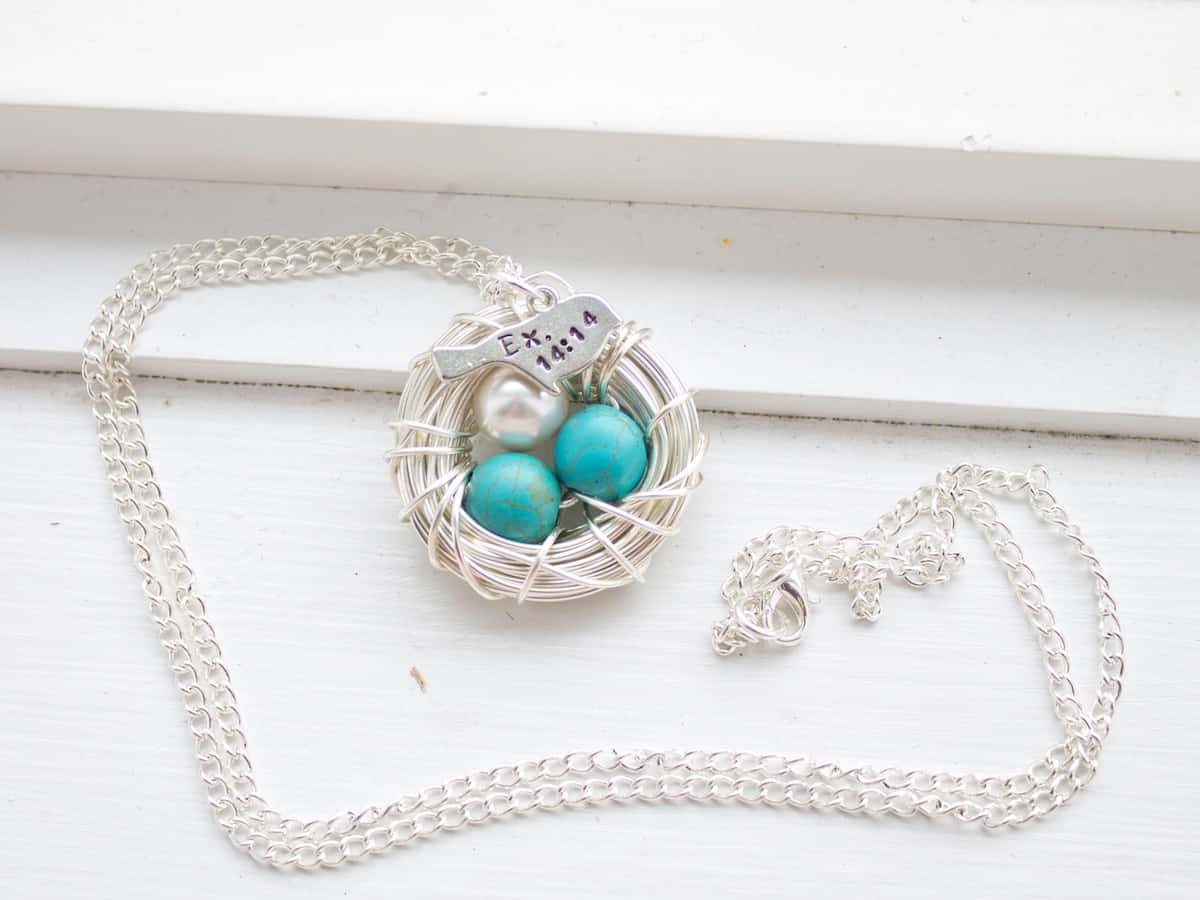 "My story is so very different from yours and yet I believe we share the same heart … a mother heart that wants the world to remember our children.
I lost 4 babies to early miscarriage during the course of a year. I desperately wanted a child to hold, and every loss was devastating to me. What made it worse was that no one knew about my little ones. I was a mother, but no one wished me a happy Mother's Day and no one called my angels by name. I did name them. They are Adam, Michael and the twins are Louisa and Lauren.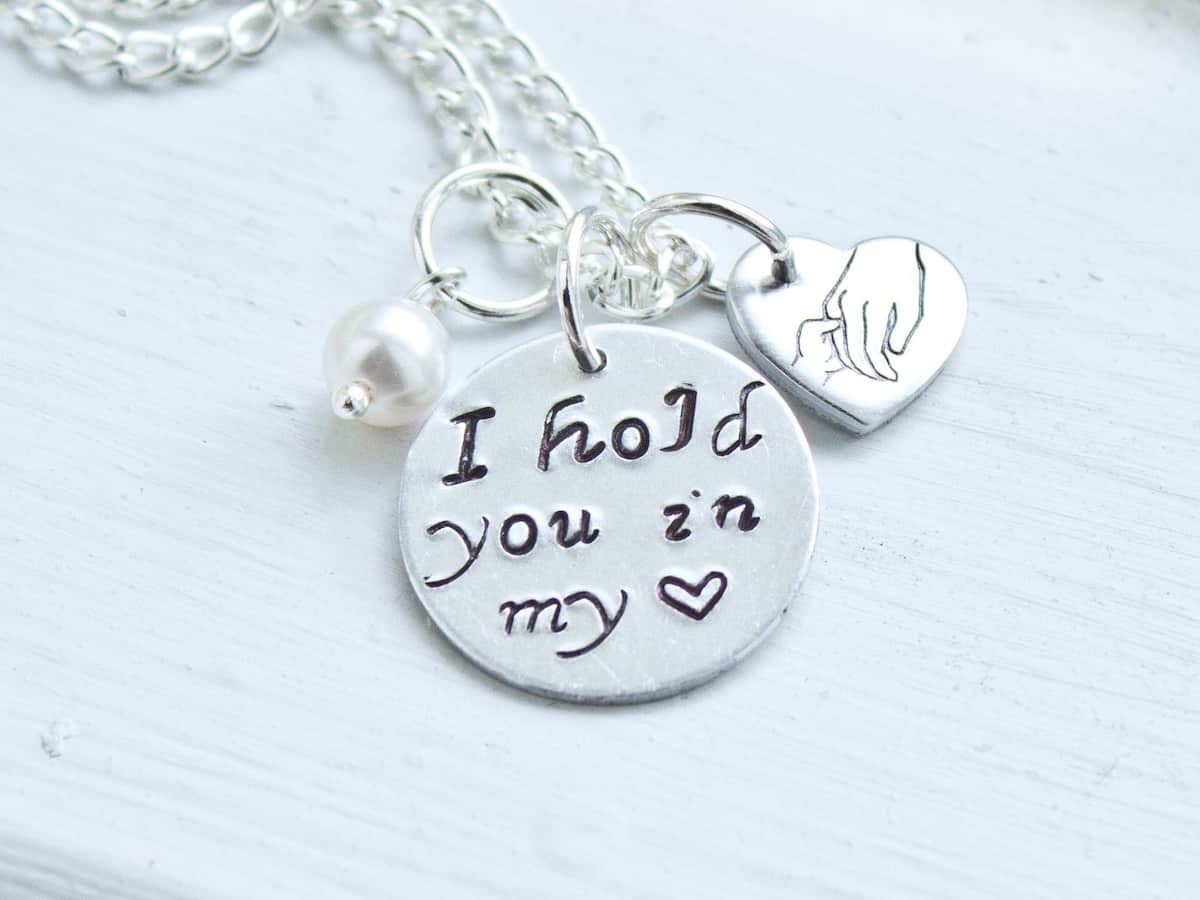 Rachelle-isms started after I had my rainbows, William and Anna. I made a few nests as Christmas presents in 2013, but I wanted one for myself. Typically nest necklaces are made for moms with beads that represent each child. But what about my children? Should I make a 2 bead nest or a 6 bead nest? Prompted by the anniversary of my twins due date, I offered a giveaway to mothers of loss. I offered any mother who had lost a child the gift of a nest with turquoise beads for living children and white pearls for children no longer living. The giveaway was huge and I had to end it early! And that is really how it all got started. I posted a few necklaces in my shop and my business naturally grew.
Today I spend most of my time creating custom pieces for my customers. Many of them write to me telling me their stories. They are hard to hear, but between the lines I think so many people are just wanting someone to listen to and understand them. One of my favorite things is receiving the special requests for my designs with a twist added. I am never bored when I make these necklaces and I am always incredibly honored by the stories shared. My aim is always to encourage women to share their stories and heal. I heard a quote once that I love so much … and I think you will agree: "When a baby is born, a mother's instinct is to protect the baby. When a baby (or child) dies, a mother's instinct is to protect its memory."
I guess that is what I am doing every day, making nests for women all around the world honoring their children. I just want the world to know that my little ones lived, that I loved them and that they mattered. Thank you for letting me share my story with your followers, Lisa!" Rachelle does an annual giveaway starting April 1st. Her twins would have been 4 years old this April. :)….and my William would have been 28. Check out Rachelleisms etsy shop.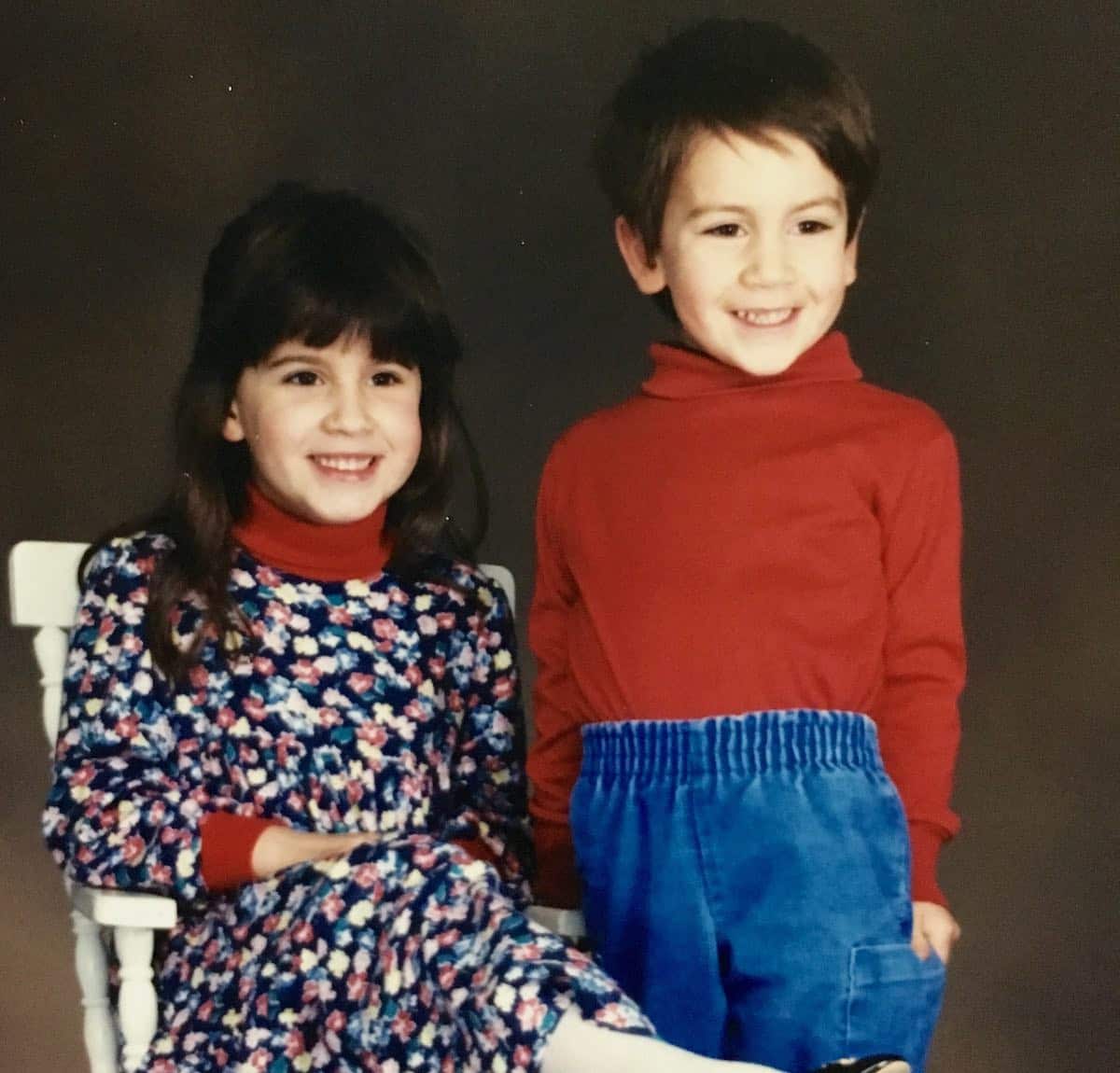 Thank you to both Sherb and Rachelle for sharing their talents. I find both their creativity and artistry incredibly inspiring. This recipe is for them and for you. It's my twisted Italian version of a most traditional sweet bread. I think you get the connection.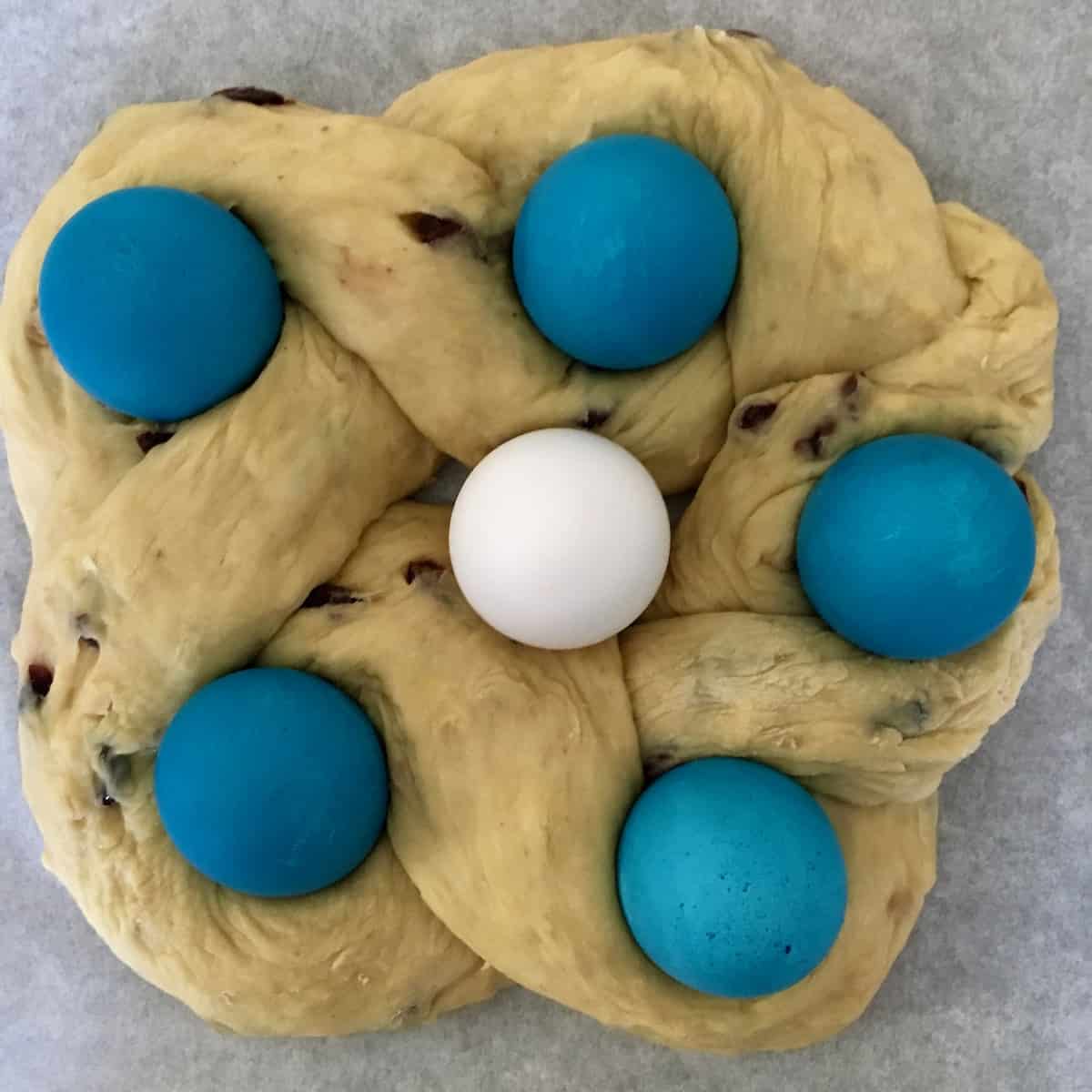 Make a nest by inserting the eggs. Brush with egg yolk and bake.
Print
Easter Bread
---
Author:

Total Time:

55 minutes

Yield:

1 loaf
Description
Italian Easter Egg Bread is a sweet holiday treat
---
3 ½ cups all-purpose flour
¼ cup sugar
1 packet active dry yeast
1-teaspoon fine sea salt
1 teaspoon anise seed, toasted, ground
½ cup milk
2 tablespoons honey
2 tablespoons unsalted butter
¼ teaspoon fiori di sicilia or 1 teaspoon vanilla
grated zest of 1 lemon
2 eggs
1 egg, separated
½ cup chopped dried fruit
¼ cup chopped toasted almonds
6 eggs, (dye 5 of them blue)
¼ cup powdered sugar
1 to 2 teaspoons lemon juice
sprinkles
---
Instructions
In bowl of stand mixer fitted with paddle, combine 1-cup flour, sugar, yeast, salt and ground anise.

In 1-cup microwave safe measure, combine milk, honey and butter; microwave on HIGH for 45 seconds. Stir well. Mixture should be very warm (125-130F).  Stir fiori di sicilia or vanilla into milk.

Add milk mixture and lemon zest to dry ingredients; beat for 2 minutes or until mixture is well blended scraping down sides of bowl as needed.

Add 2 eggs plus 1 egg white; blend well.

Change paddle to dough hook.

Add remaining flour; beat on medium-low for 6 minutes.  

Add dried fruit and almonds; mix 2 minutes more.

Scrape dough into an oiled bowl, turning to grease the top. Cover and let rest for 90 minutes.

On floured surface divide dough in half. Roll each half into a 24-inch rope.

On a baking sheet  lined with parchment. Twist ropes loosely together and form them into a circle or nest. Cover with plastic wrap; let rest for 1 hour.

Heat oven 350F. Insert raw dyed eggs into spaces in twisted dough. Place the white egg in the center.

Mix remaining egg yolk with 1 teaspoon of water; brush over dough.

Bake 30 to 35 minutes or until golden and internal temperature is 200F on an instant read thermometer. Cool.

Mix powdered sugar and lemon juice; drizzle over bread. Top with sprinkles. 
Prep Time:

20 minutes

Cook Time:

35 minutes

Category:

bread

Method:

baking

Cuisine:

Italian
Keywords: Easter, yeast bread, holiday, Easter eggs, braid