Preserving Lemons and Your Story
Last week the NY Times article, Getting Grief Right, by psychotherapist Patrick O'Malley circulated around Facebook. What I liked most about the article was how much buzz it generated. While I did not agree with all that O'Malley had to say, especially the notion, "the size of their grief corresponds to the depth of their love", I did appreciate the 358 comments of people thinking and talking about grief. The truth is there is no getting it right or wrong, but the need to talk about it is enormous. What is your story?
Like a fingerprint no two grief experiences are the same and YOUR experience may or may not correspond to the depth of your love for the person who has died. A prime example of this is the way I have handled the death of my parents and that of my son. I could not have loved my parents more. Both lived well into their late 80's. Long, happy, productive lives surrounded by their children and grandchildren. When they died it seemed like the natural order of things. Was I sad? Yes. Am I filled with an overwhelming sorrow? No. In fact, I am only filled with gratitude for loving parents who were able to live such long and wonderful lives and die quickly without much pain.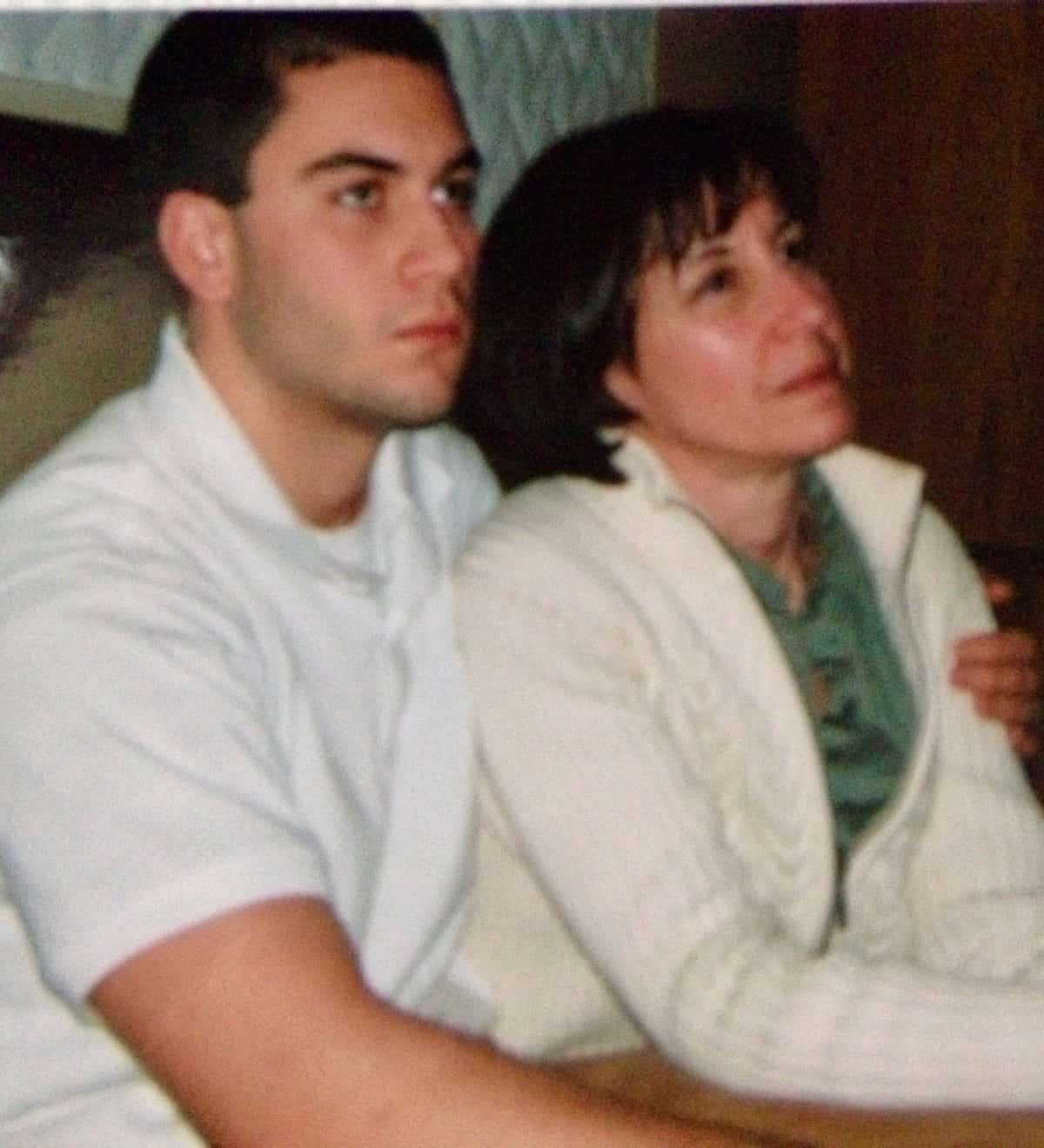 Losing my son, on the other hand, has been the complete opposite grief experience. I own an enormous amount of sorrow as he died too soon. Although he accomplished much to be proud of in his short 23 years his life was just beginning. He had plans. There will never be closure in spite of what society expects. A society that fears pain, especially emotional pain, and prefers to bury it or stifle it with medication.These feelings are not weaknesses or illnesses, but part of what makes us human. They are normal and are to be respected and preserved. If sorrow is your story write it or tell it to anyone willing to listen. And if anyone has the nerve to ask, "Are you over it?" Don't be afraid to hit them over the head with a book. A thick book like Julia Child's Mastering the Art of French Cooking or one of those big coffee table books.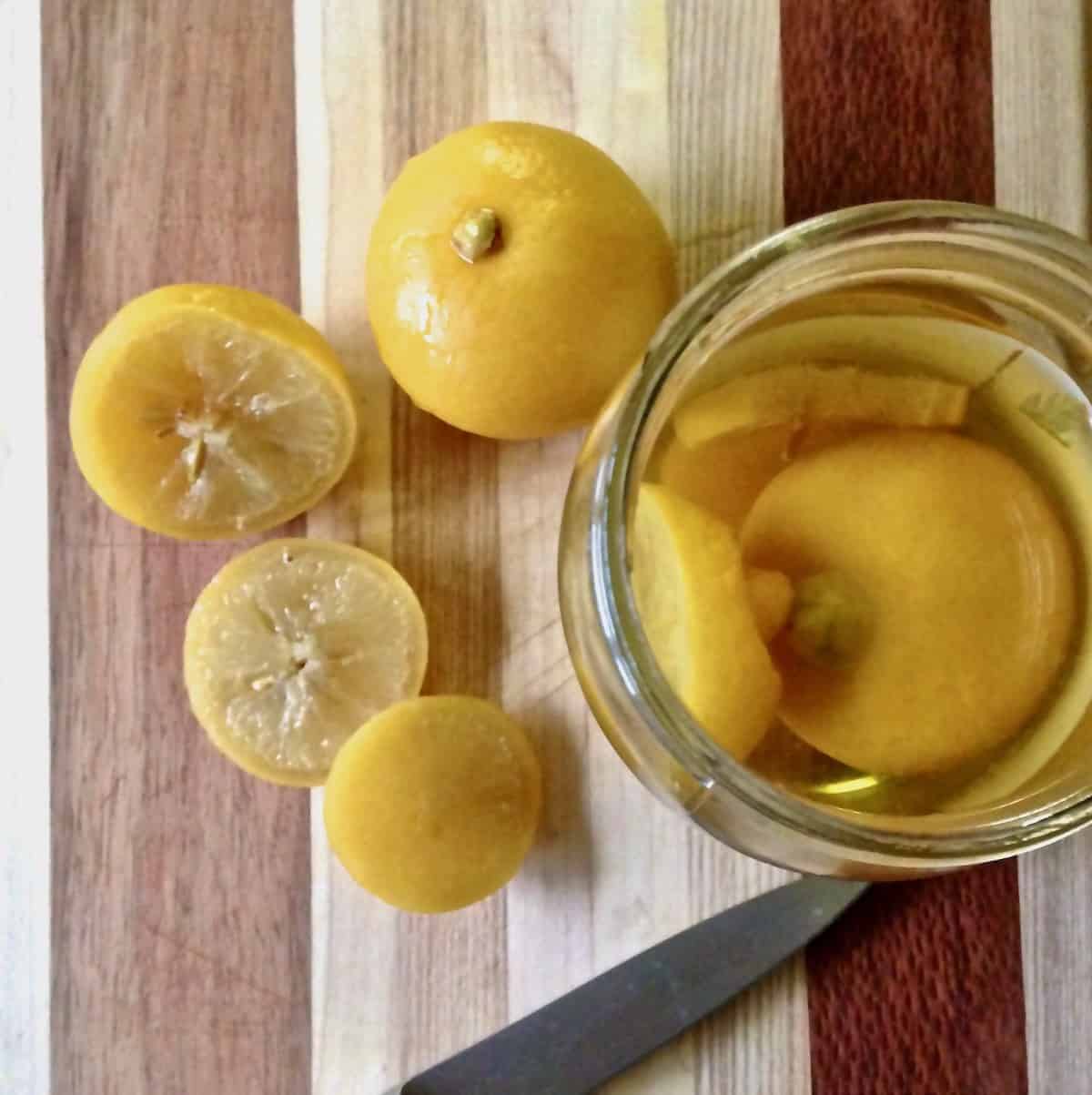 Preserving family traditions and now lemons is part of my cooking story. At this year's feast of the 7 fishes I made this recipe from Tasting Table. It's delicious and gave me the excuse to finally try preserved lemons which is more traditional to Moroccan and North African cooking. Whole Foods sells the lemons packed in a salty brine, but if you don't mind waiting a month for this intensely flavored lemon rind then try making your own.
Print
Roasted Shrimp with Preserved Lemon
---
Author:

Total Time:

30 minutes

Yield:

serves 4
Description
Garlic confit, shrimp and preserved lemons...so good.
---
For the Garlic Confit Oil
½ cup extra-virgin olive oil
6 large garlic cloves, halved
2 fresh bay leaves
2 sprigs fresh thyme
For the Shrimp
2 pounds large shrimp, peeled and deveined
¼ cup garlic confit oil
3 tablespoons thinly sliced preserved lemon
pinch of sea salt
pinch of crushed red pepper flakes
3 tablespoons finely chopped fresh oregano or marjoram
3 tablespoons finely chopped fresh cilantro or flat leaf parsley
---
Instructions
Make the garlic confit oil: In a small saucepan over medium-low heat, combine the olive oil, garlic, bay leaves and thyme. Cook until the garlic is tender but has not started to brown, 15 to 20 minutes. Remove from heat and let the oil cool.
Preheat the oven to 400°.
On a parchment-lined sheet tray, arrange the shrimp and toss with the garlic confit oil and preserved lemon. Season with salt and red pepper flakes.
Roast, turning halfway, until the shrimp are cooked through, 8 to 10 minutes. Sprinkle with the oregano and cilantro.
Prep Time:

15 minutes

Cook Time:

15 minutes

Category:

appetizer

Method:

stove top

Cuisine:

North African
Keywords: main dish, seafood, shrimp, preserved lemon, garlic confit