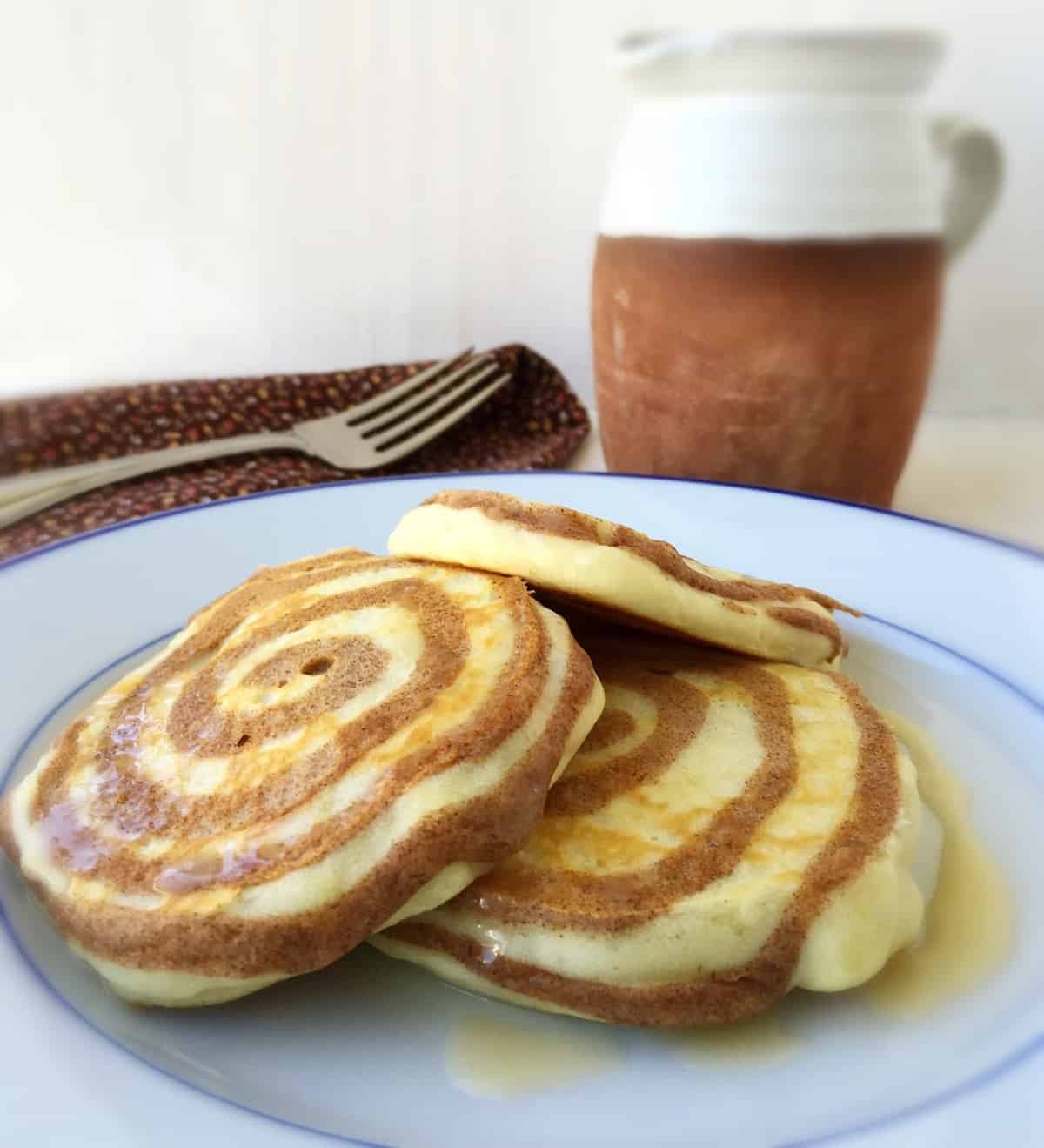 People often ask me, "how do you come up with your recipes?" My typical response is that my recipes are inspired by who I am, where I have been and my love for family. So when this recipe for gluten free cinnabon pancakes popped into my brain I took a personal look to see how it was born.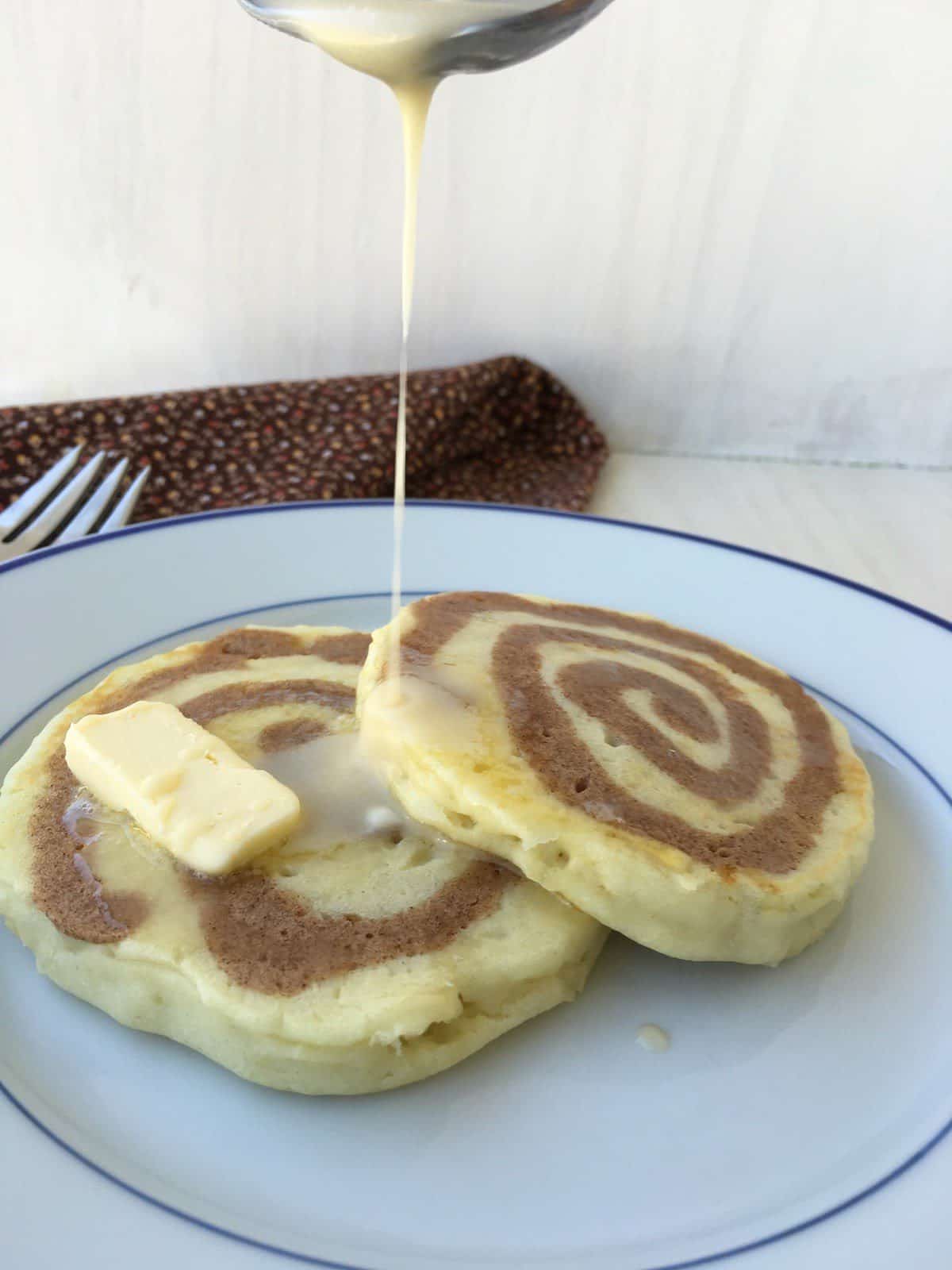 First and foremost I am NOT a gluten free girl. Over the many years of my medical practice I took care of a few patients with celiac disease and that illness is no trendy joke. Those afflicted really do suffer and I am thankful the disease is not all that common. Back then it was tough for patients to find delicious substitutes for every day foods like bread and pasta. Many of the products either tasted like cardboard or were quite expensive to purchase on-line. Luckily, much of that has changed.
Back to the original question of how this recipe came about: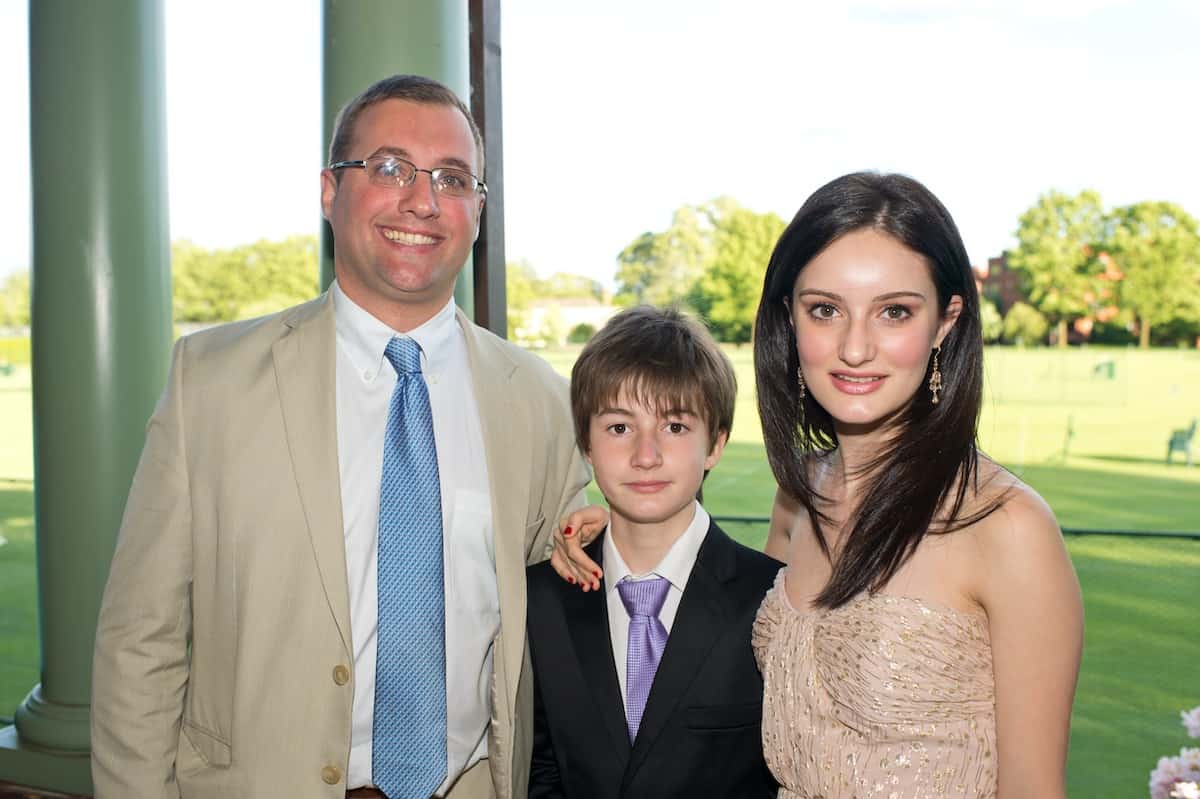 #1 I love my family. The only reason I had King Arthur Flour Gluten Free Baking Mix in my pantry is because I absolutely adore my niece, Christy. She is gluten free and came to visit me not long ago. I purchased the mix so she and I could bake biscuits together.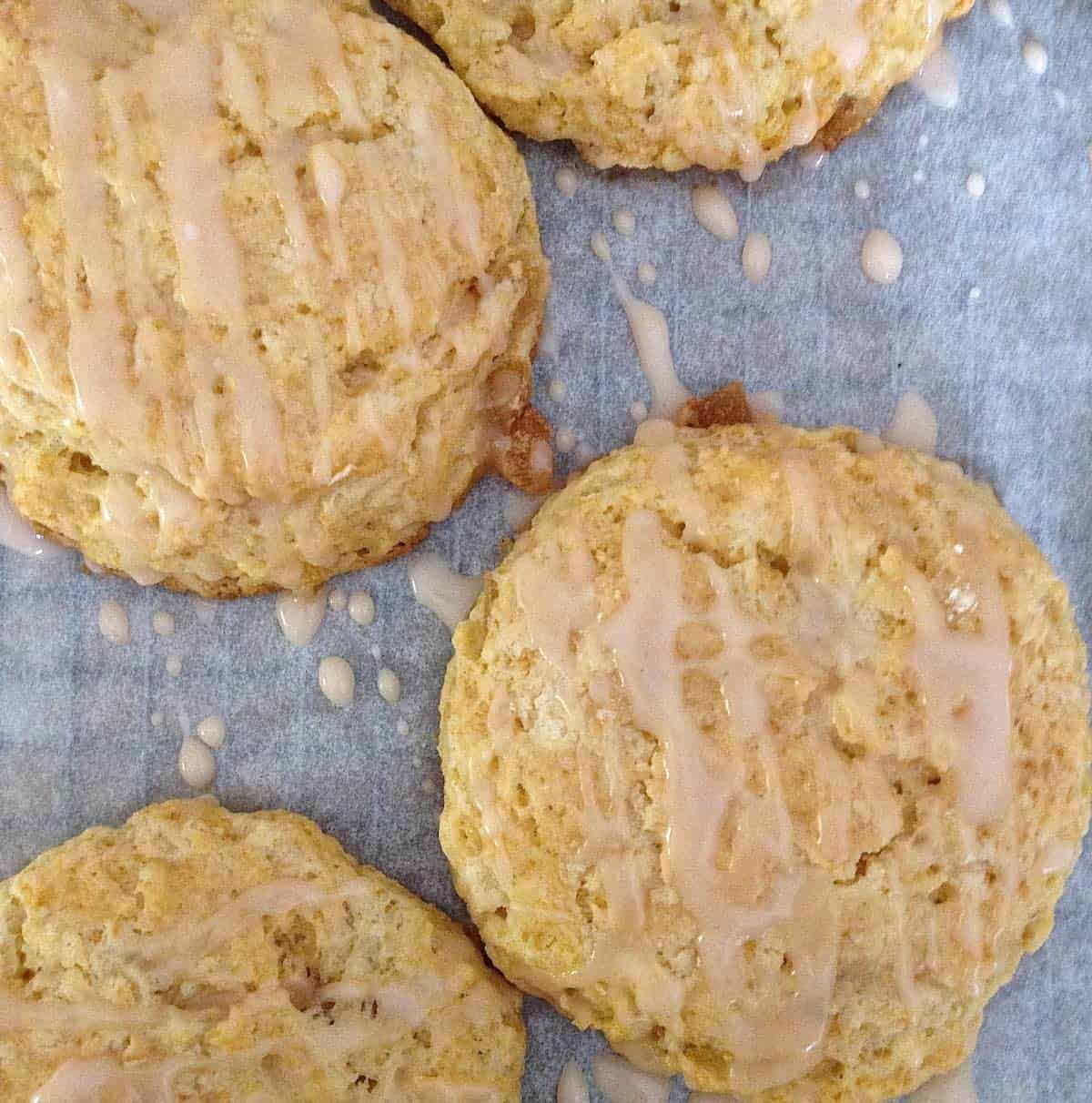 #2 It's about being inspired by places I have been. A few weeks ago my husband and I took a ride to the Amish market. The place was filled with the enticing scent of cinnamon rolls. Completely sucked in we purchased a package and looked forward to the next mornings breakfast treat. Sadly, much like the old-time gluten free products, the cinnamon rolls were heavy and dense. BLECH! Of course, y'all remember my trip to the King Arthur Flour Baking School in Vermont.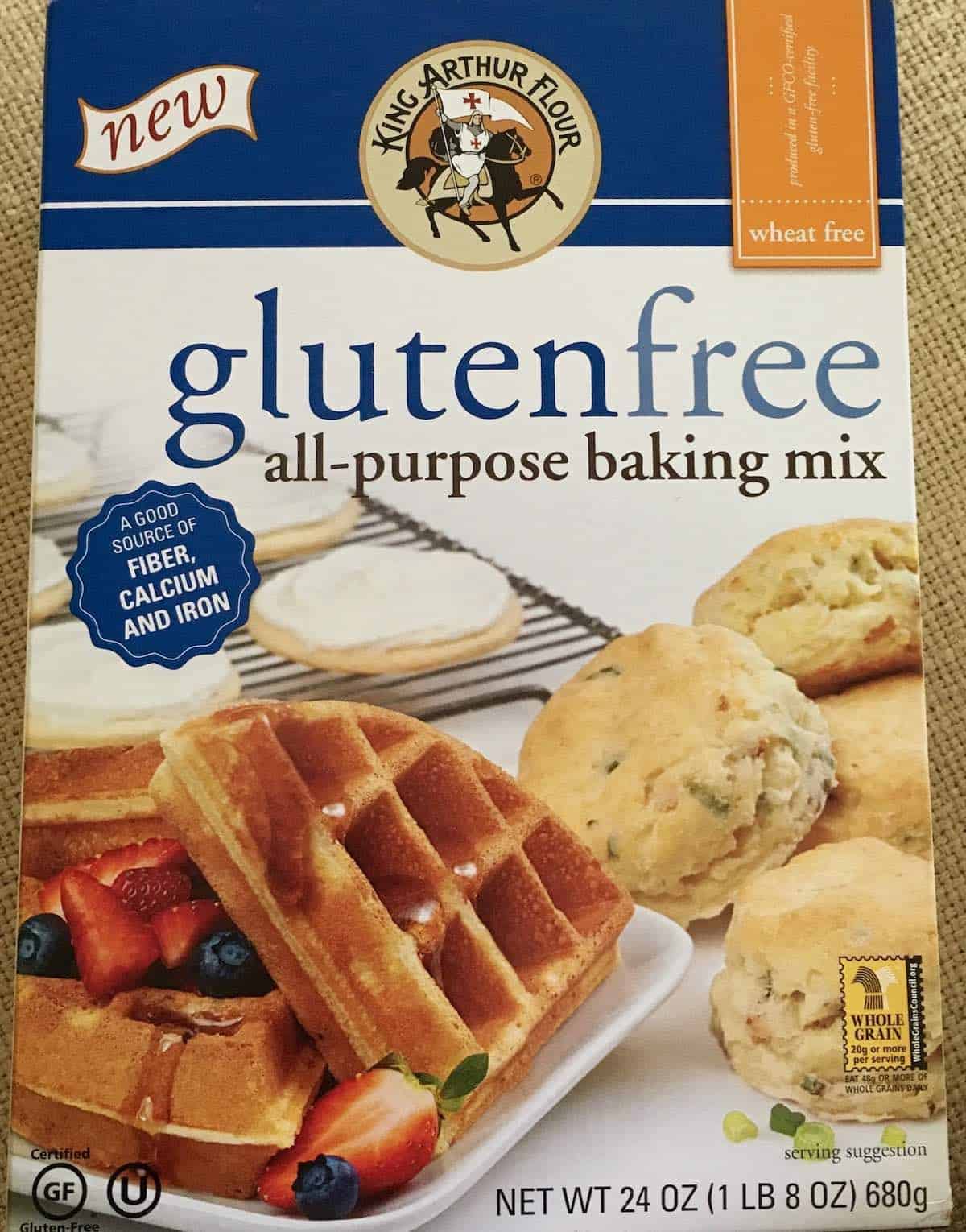 #3 It's about who I am. I was still craving a good Cinnabon, but something I could easily accomplish for breakfast on a whim. Pancakes it would be and gluten free to boot since that is what was on hand in my pantry and I wanted something quick and easy right now.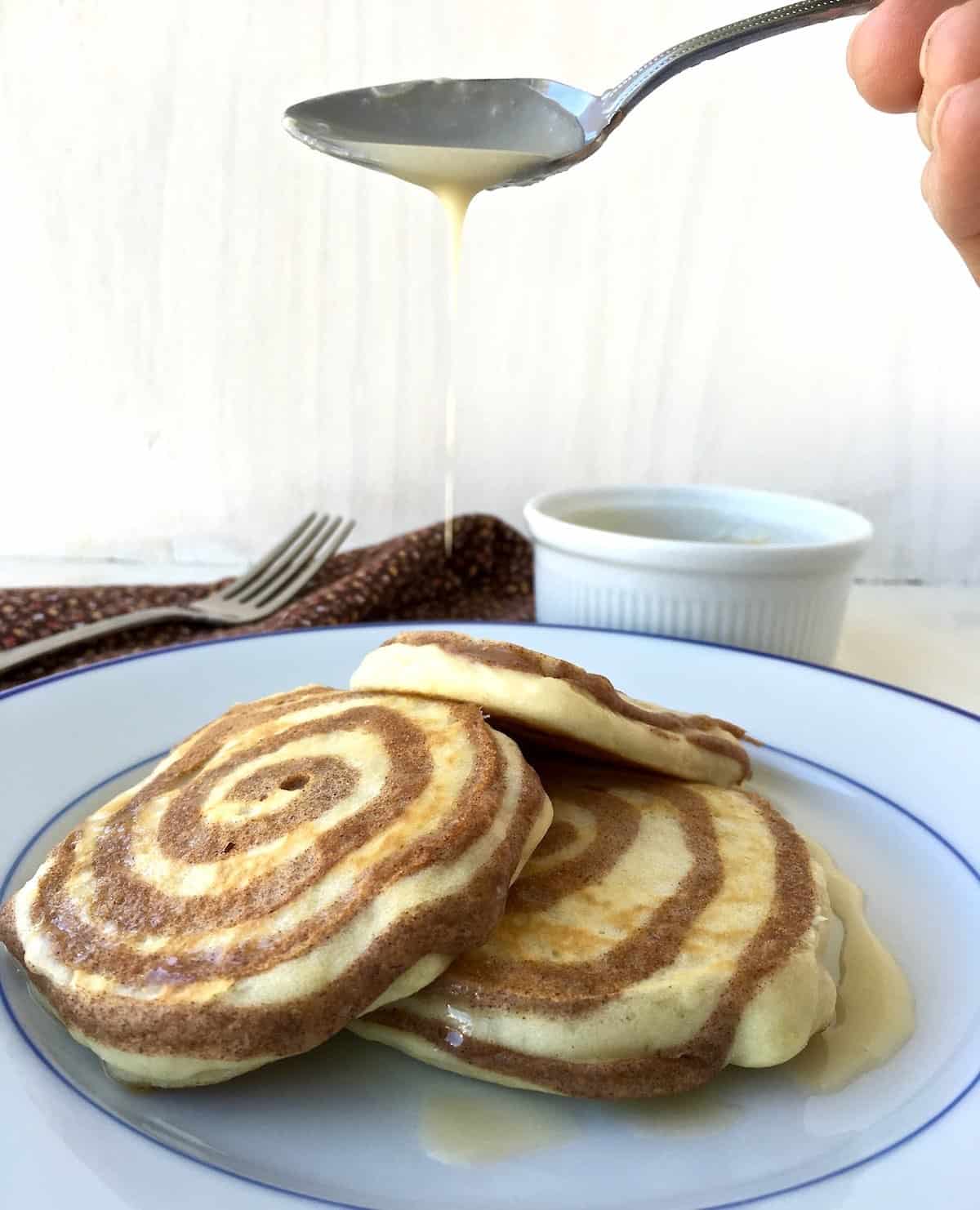 And while I am still waiting for baby grand-daughter to be born (any day now) this is how my recipes are born. I hope you like this one inspired by who I am, the places I've been and those that I love. These pancakes are light and luscious and will totally remind you of a perfectly baked cinnabon. Top them with a cream cheese icing if you dare or lots of butter and syrup. BTW, I am sure the recipe will work with any ready made pancake batter you like, gluten free or not.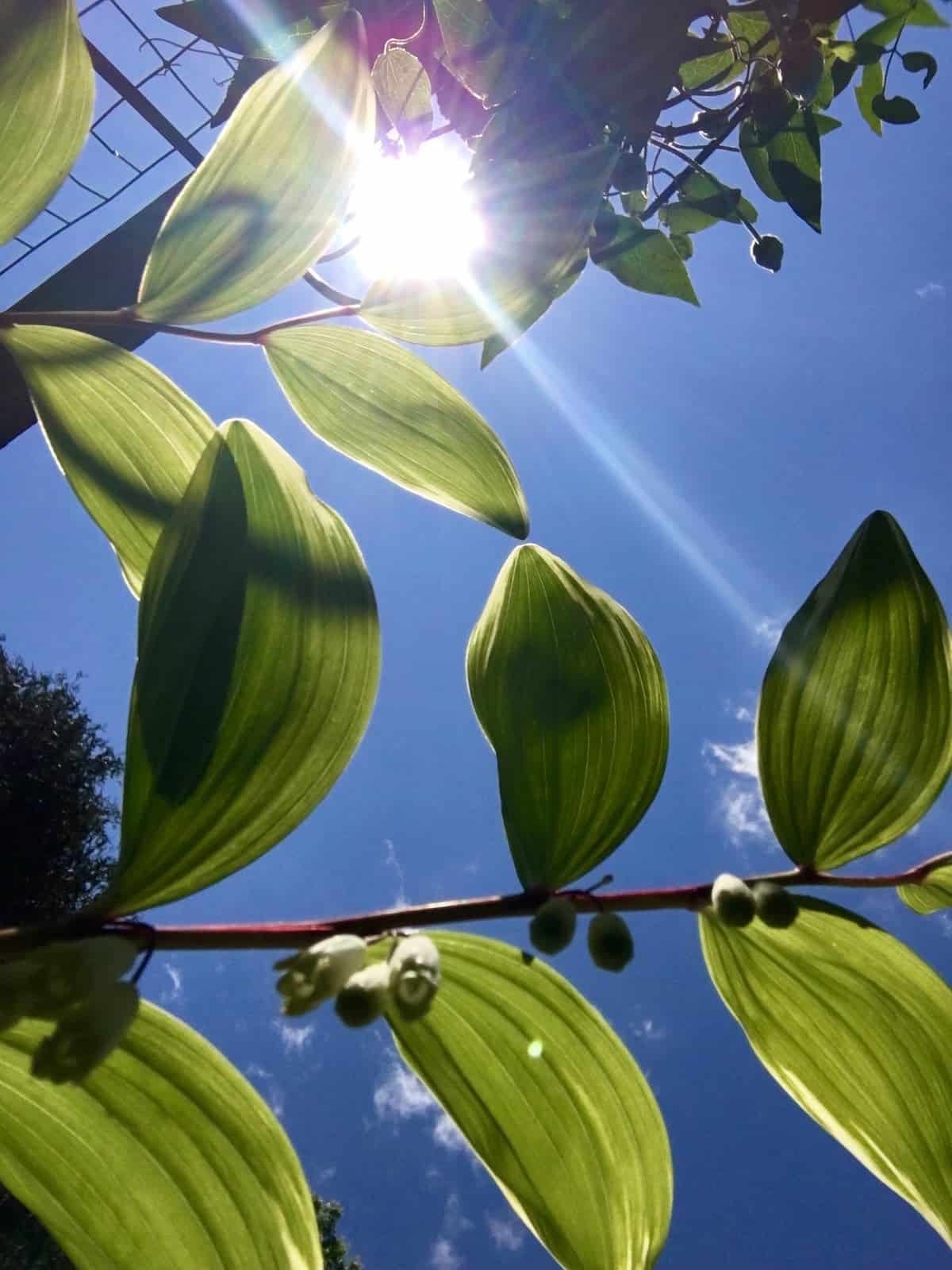 Print
Gluten Free Cinnabon Pancakes
---
Author:

Total Time:

20 minutes

Yield:

8

pancakes

1

x
Description
Best pancakes ever gluten-free or not
---
1-tablespoon sugar, divided
2 teaspoons cinnamon
1 cup King Arthur Flour Gluten-Free All-Purpose Baking Mix
1 large egg, lightly beaten
1 tablespoon melted butter
¾ milk
½ teaspoon vanilla
1-teaspoon water
---
Instructions
In small bowl, combine 1 teaspoon of sugar with cinnamon; set aside.

Whisk remaining sugar and baking mix together in a medium bowl. Add egg, butter, milk and vanilla; blend well.

Let batter rest for 10 minutes, so baking mix fully hydrates and batter thickens.

Scoop out a level ¼

th

 

cup of batter and place in a small bowl. Add water and reserved cinnamon-sugar mixture; blend well. Push cinnamon batter through a fine sieve to smooth out any lumps; transfer to a piping bag fitted with a small round tip.

 

 

Preheat a greased griddle. Spoon batter onto the griddle spreading with the back of the spoon into even circles. Pipe spirals of cinnamon batter on top of each pancake.

Cook pancakes until edges look dry and the top is no longer glossy. They should be golden brown.

Flip pancakes and cook another minute or until cooked through.

Serve with your favorite toppings or try the cream cheese icing syrup in the Notes
Notes
Cream Cheese Icing Syrup: in a small saucepan over low heat whisk ¼ cup of butter 2 ounces of softened cream cheese and 2 tablespoons real maple syrup until melted and blended and warmed through. 
Prep Time:

15 minutes

Cook Time:

5 minutes

Category:

quick breads

Method:

stovetop

Cuisine:

American
Keywords: pancakes, gluten-free, cinnabun, king arthur flour, breakfast, spirals