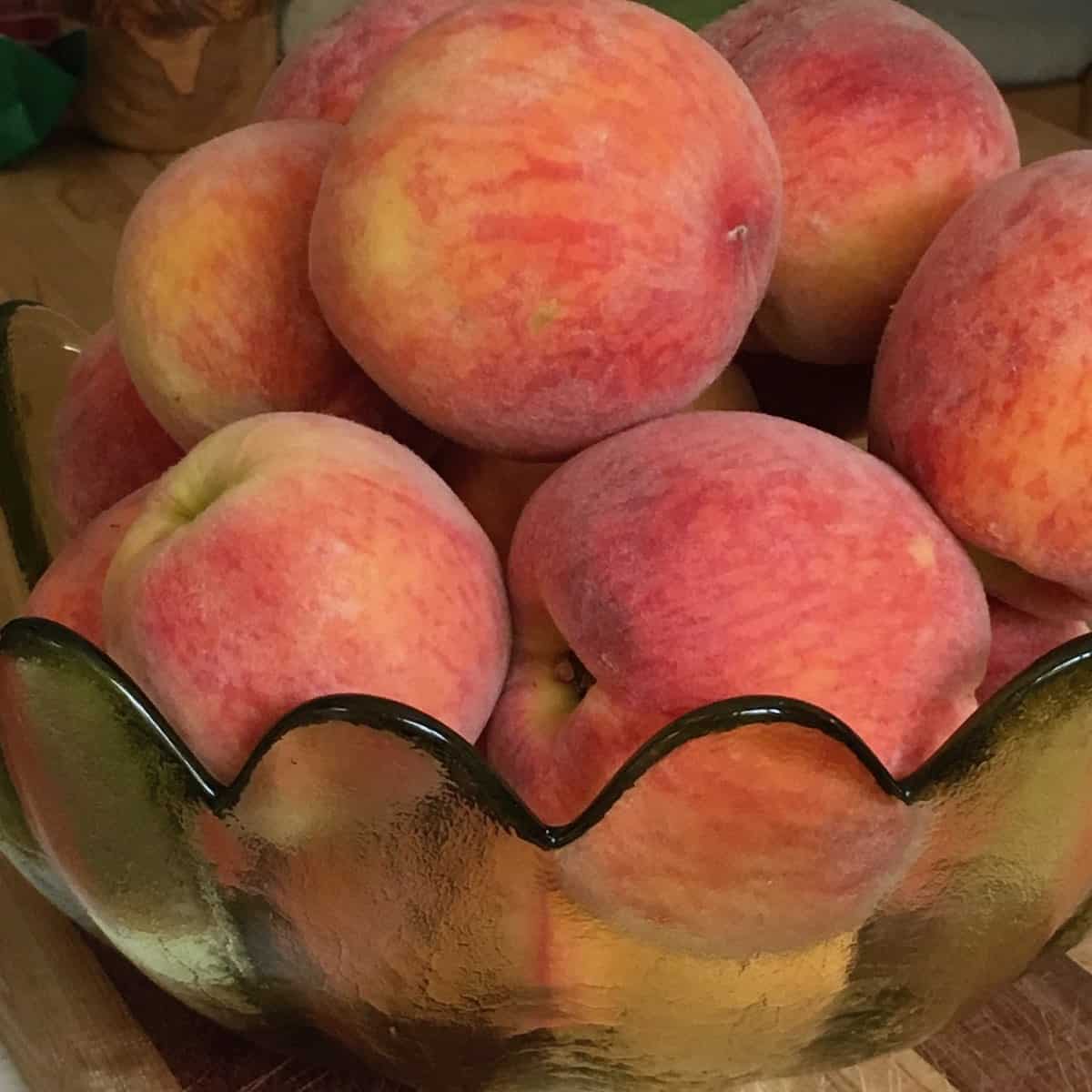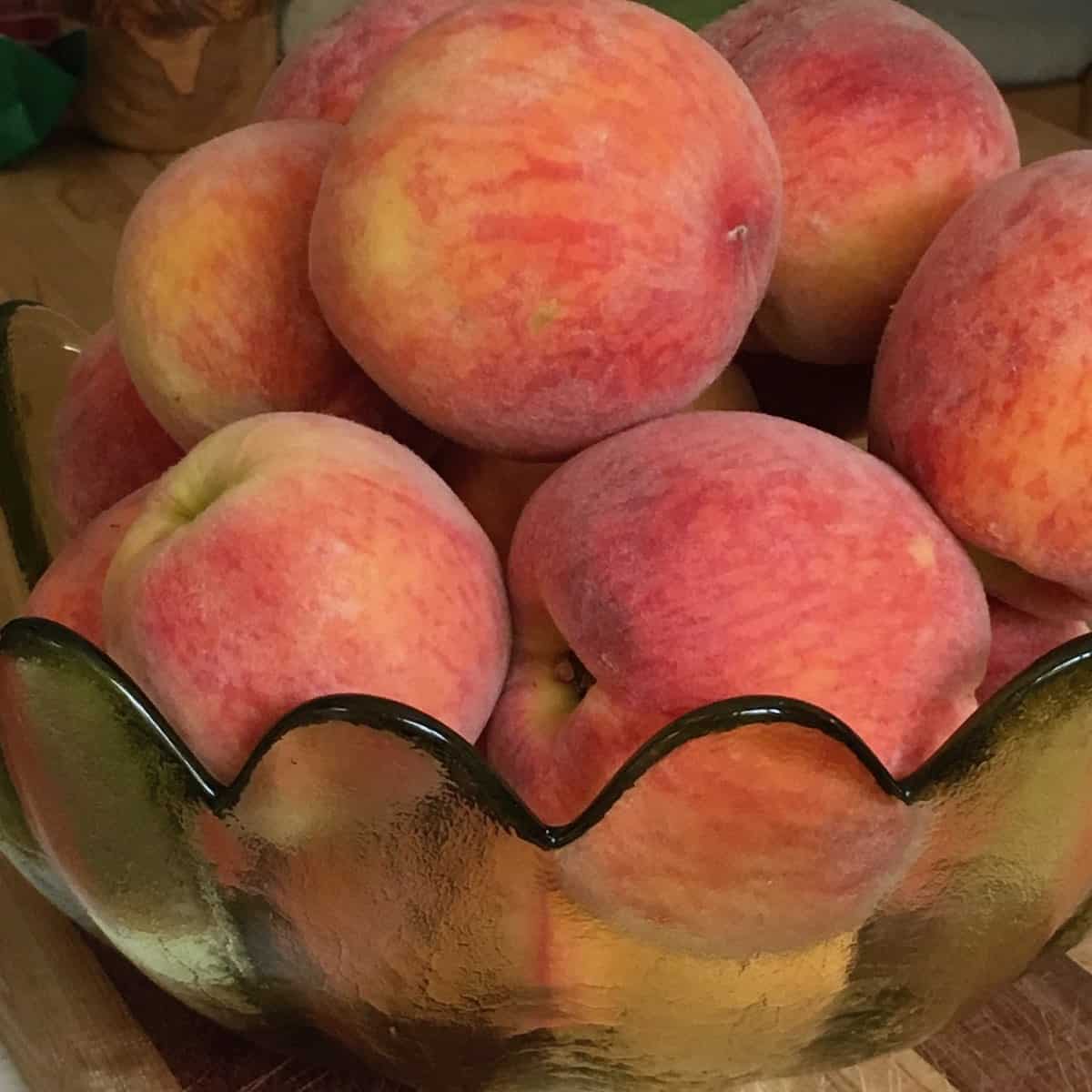 Who can resist an entire basket of fresh peaches for only $2.00? Not me! Husband immediately ordered up a peach crisp with the rest destined to be cooked into the best spirited peach jam. First order of business is the peeling, pitting and slicing of the fruit. It is a days work, but very worth it. Sadly, peaches don't peel themselves. To easily peel them they require a quick dip in boiling water and then a plunge into an ice water bath to loosen the skins.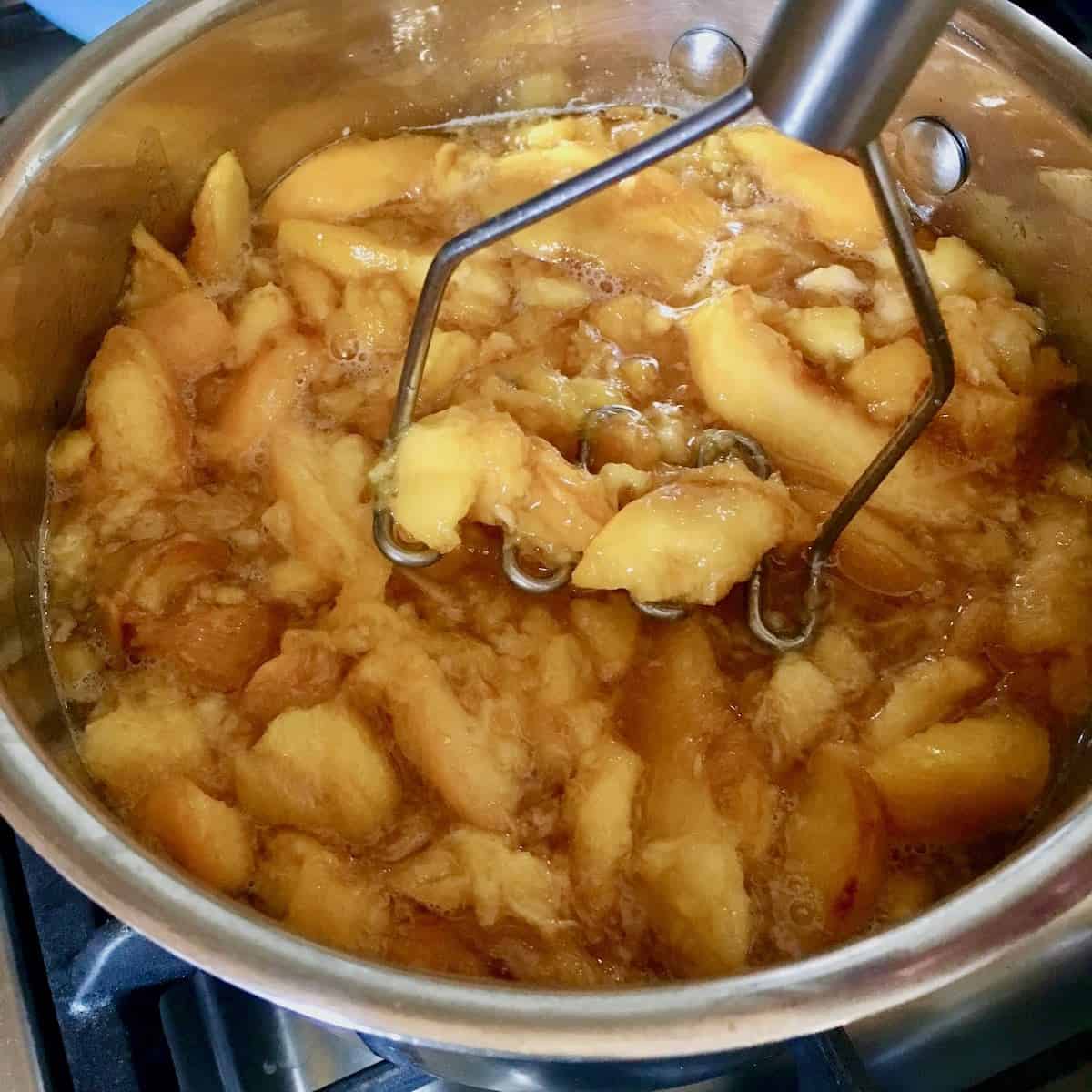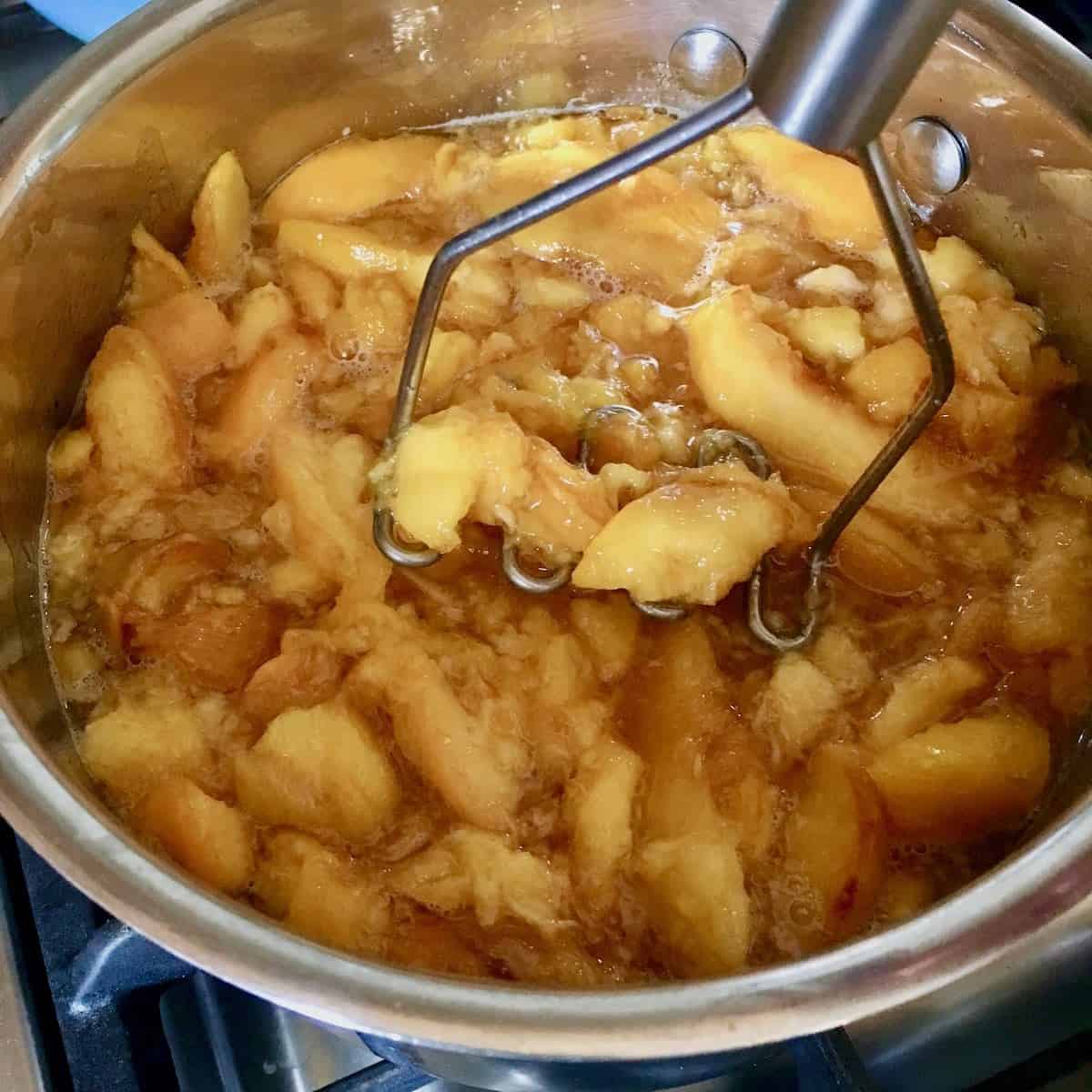 Now raise your hand if you have ever had the drink called a fuzzy navel? It's a combination of Peachtree schnapps and orange juice. A sweet girly drink, served on the rocks, it was quite a popular libation soooo many decades ago. I happen to have a dusty ("cough cough" a very dusty) bottle of the schnapps in the back of the pantry and thought it just might mix well with the peaches in a jam. Amazing how liquor never goes bad and a spirited recipe comes to life. <3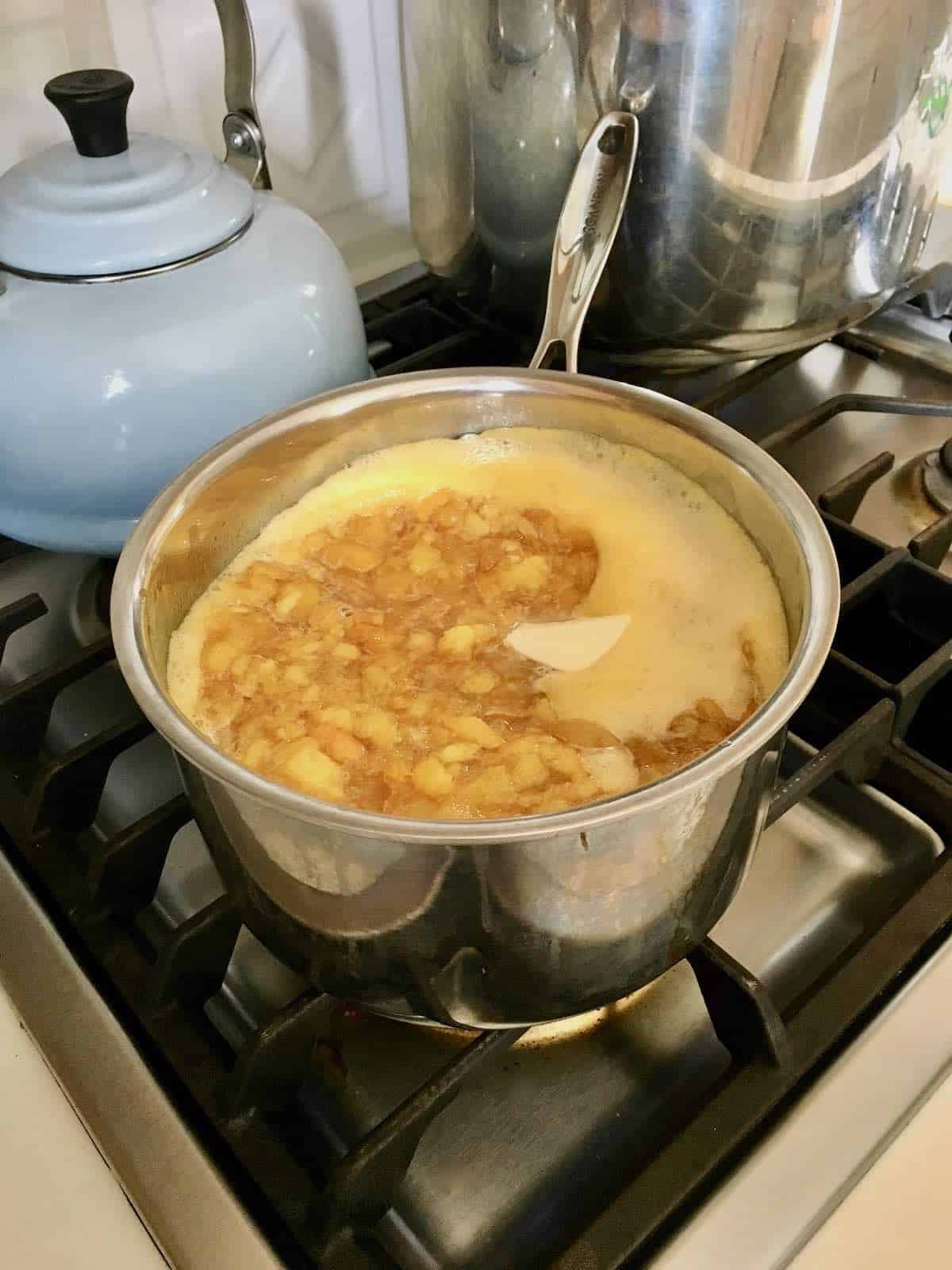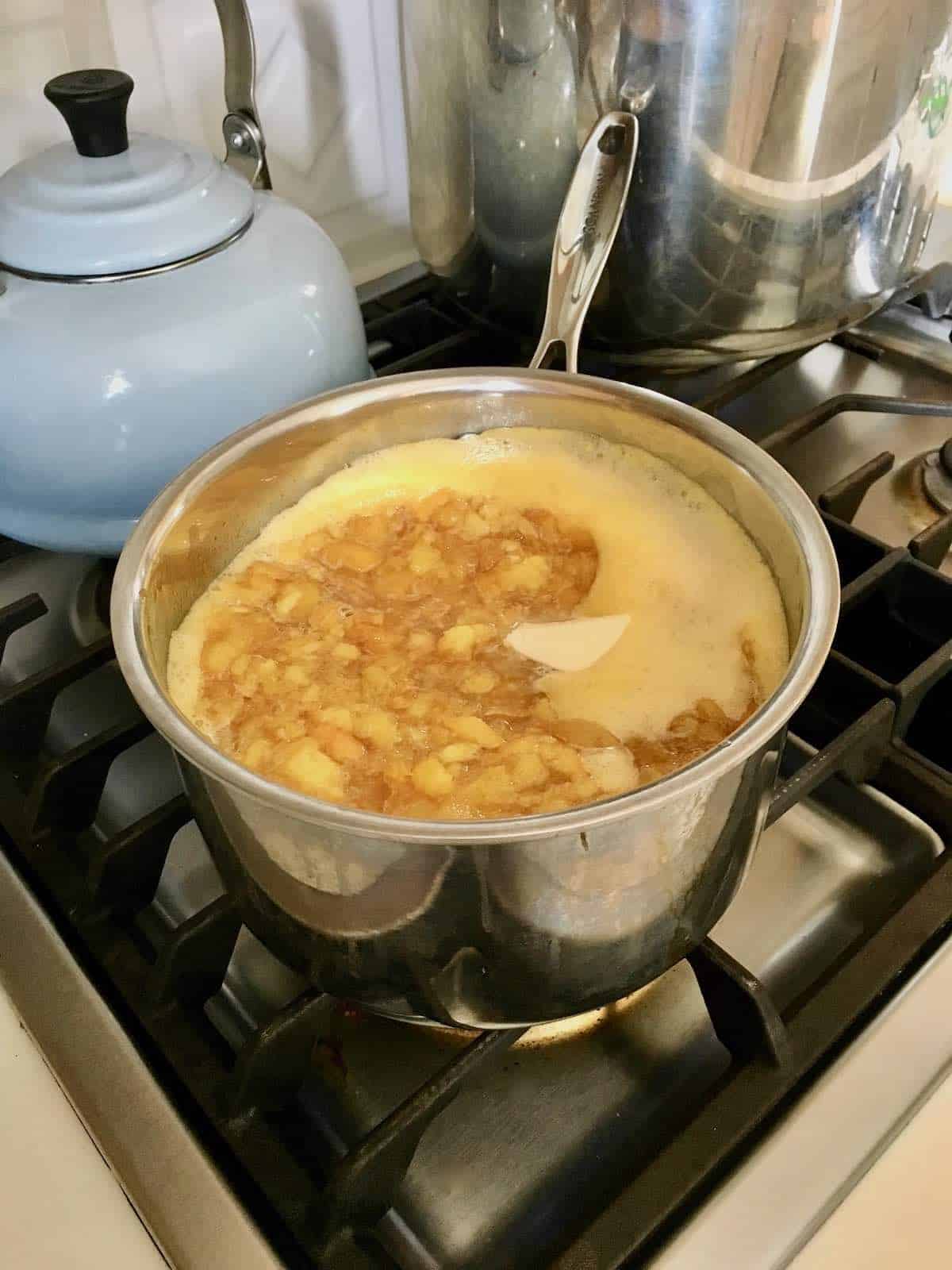 how to make spirited peach jam
Finally, Jam is pretty easy to make. Basically, all the ingredients into the pot, stirring and boiling until it is done. And it's done when it passes the jell test. Place a few drops on an ice cold plate, wait about 10 seconds. Tilt the plate and make sure it doesn't run, but stays in a bead form
Ladle it into sterilized jars and seal. Plunge the sealed jars back into a boiling water bath for 10 minutes. Think about how good this will taste come fall and winter. A summer peach pick-me-up.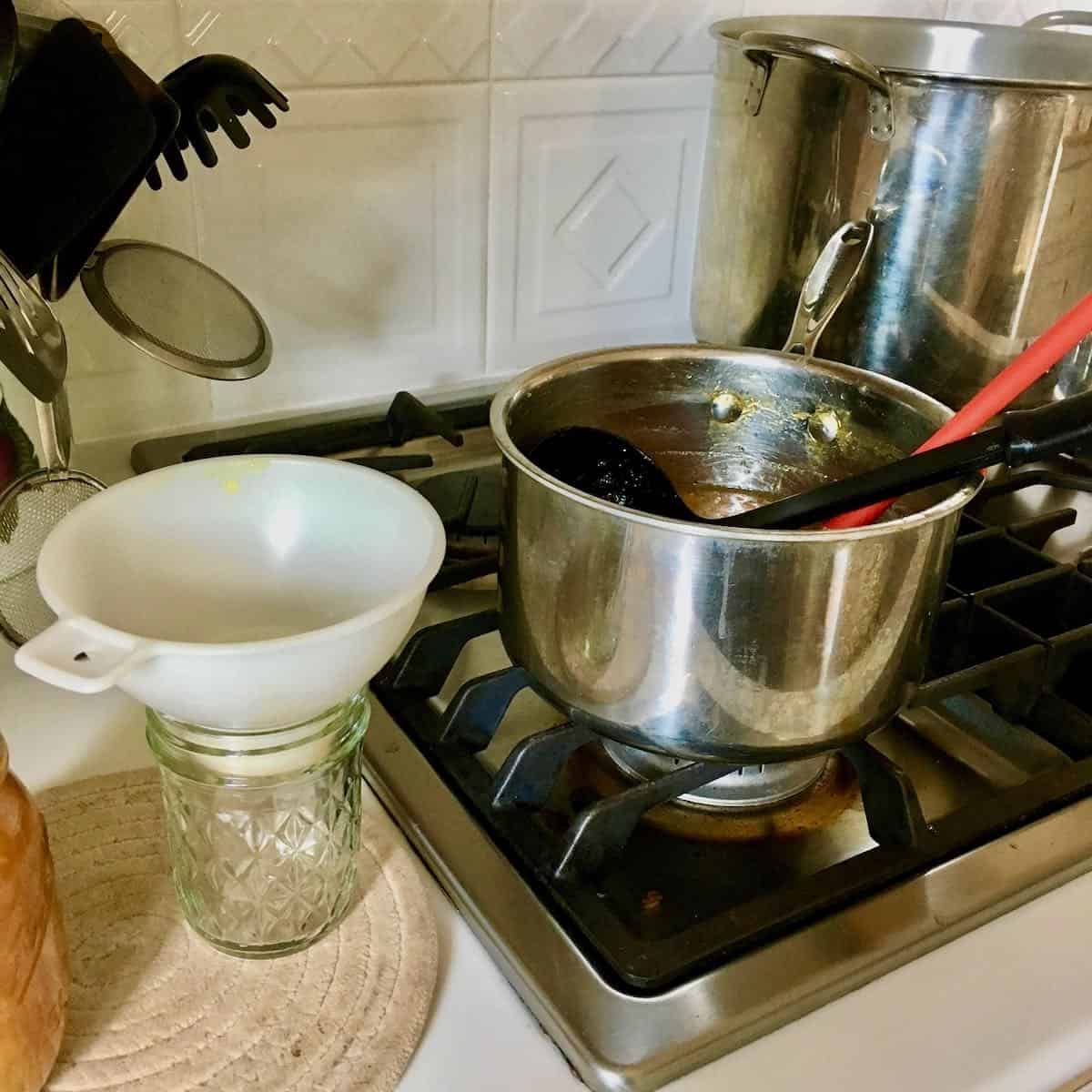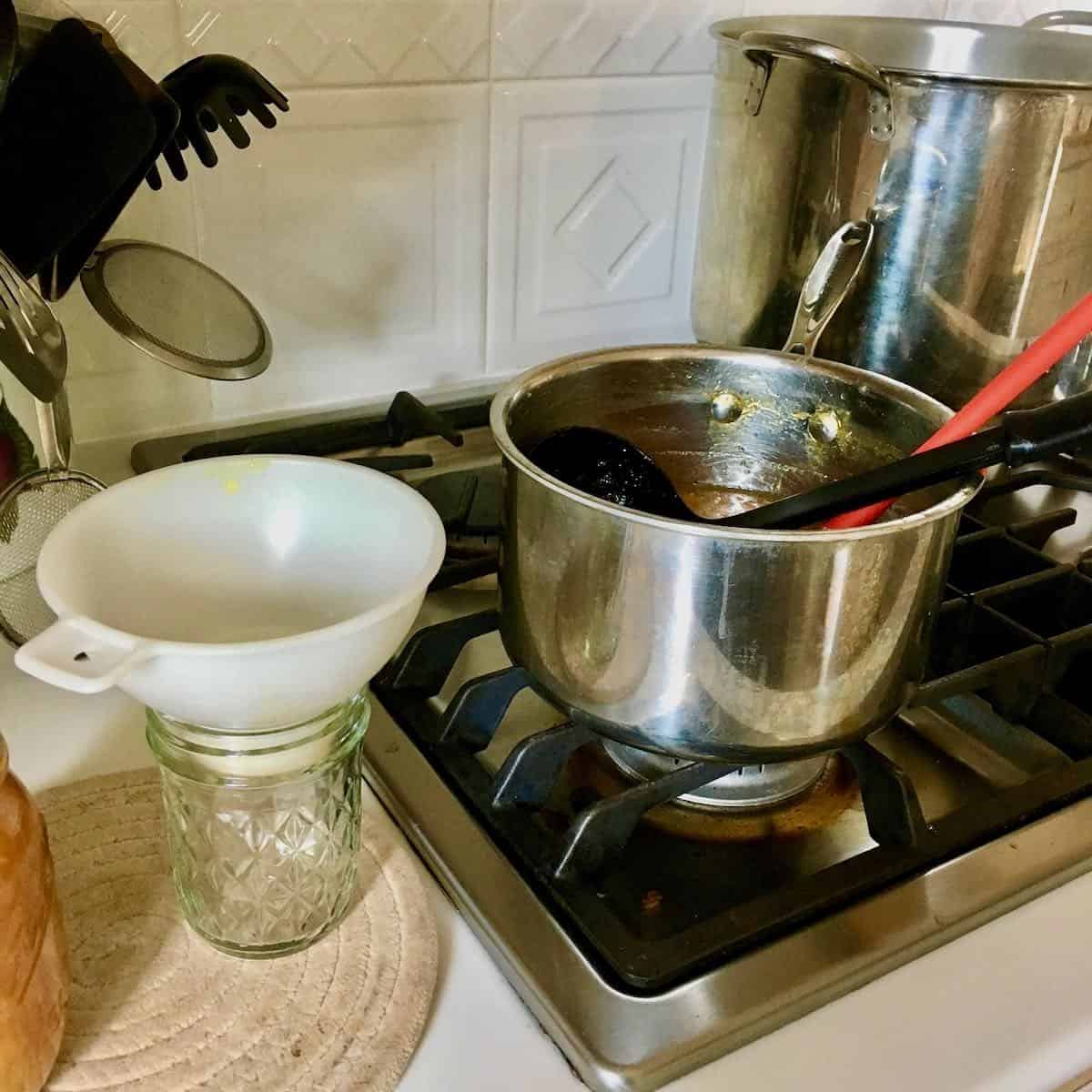 Properly sealed jars will last for a year in the pantry.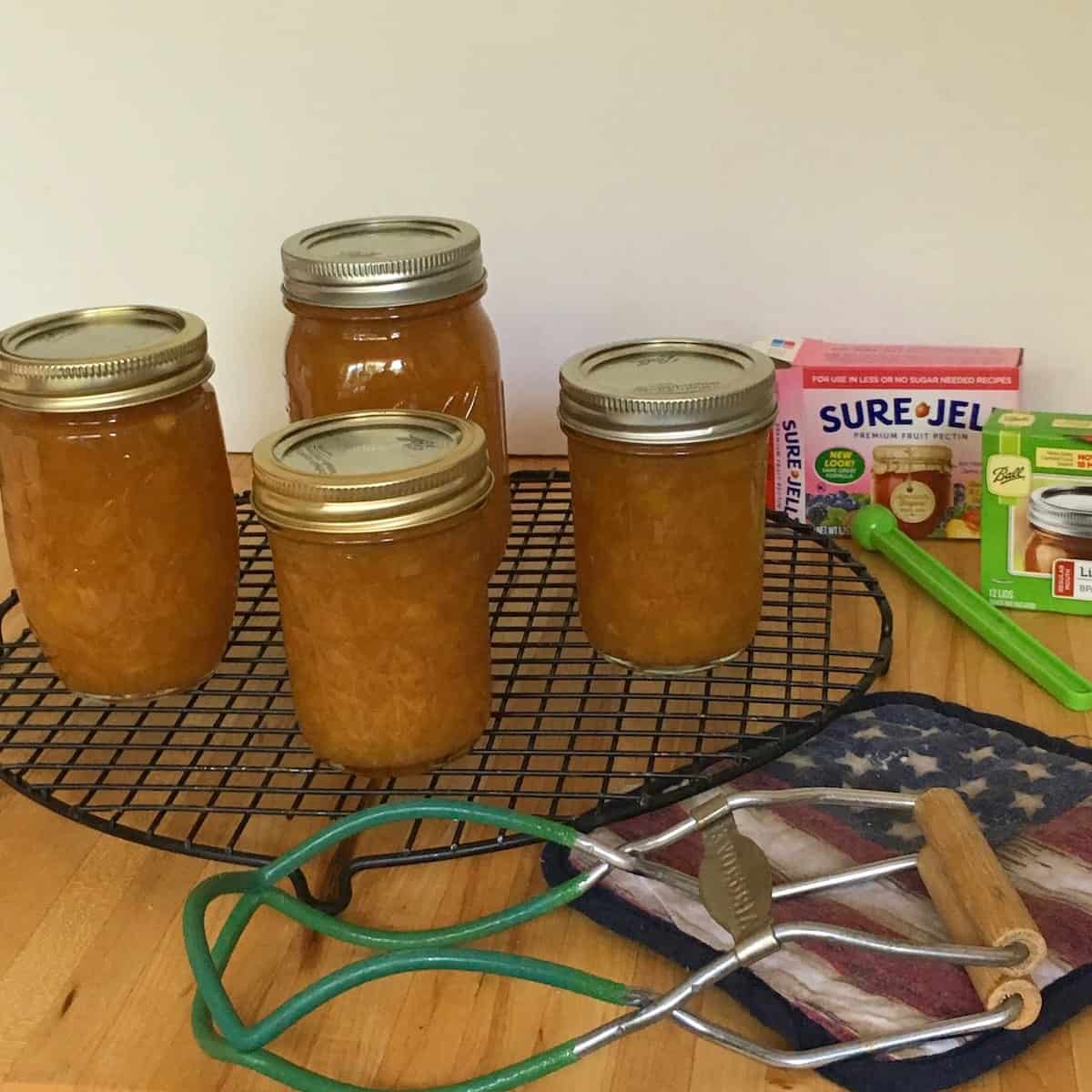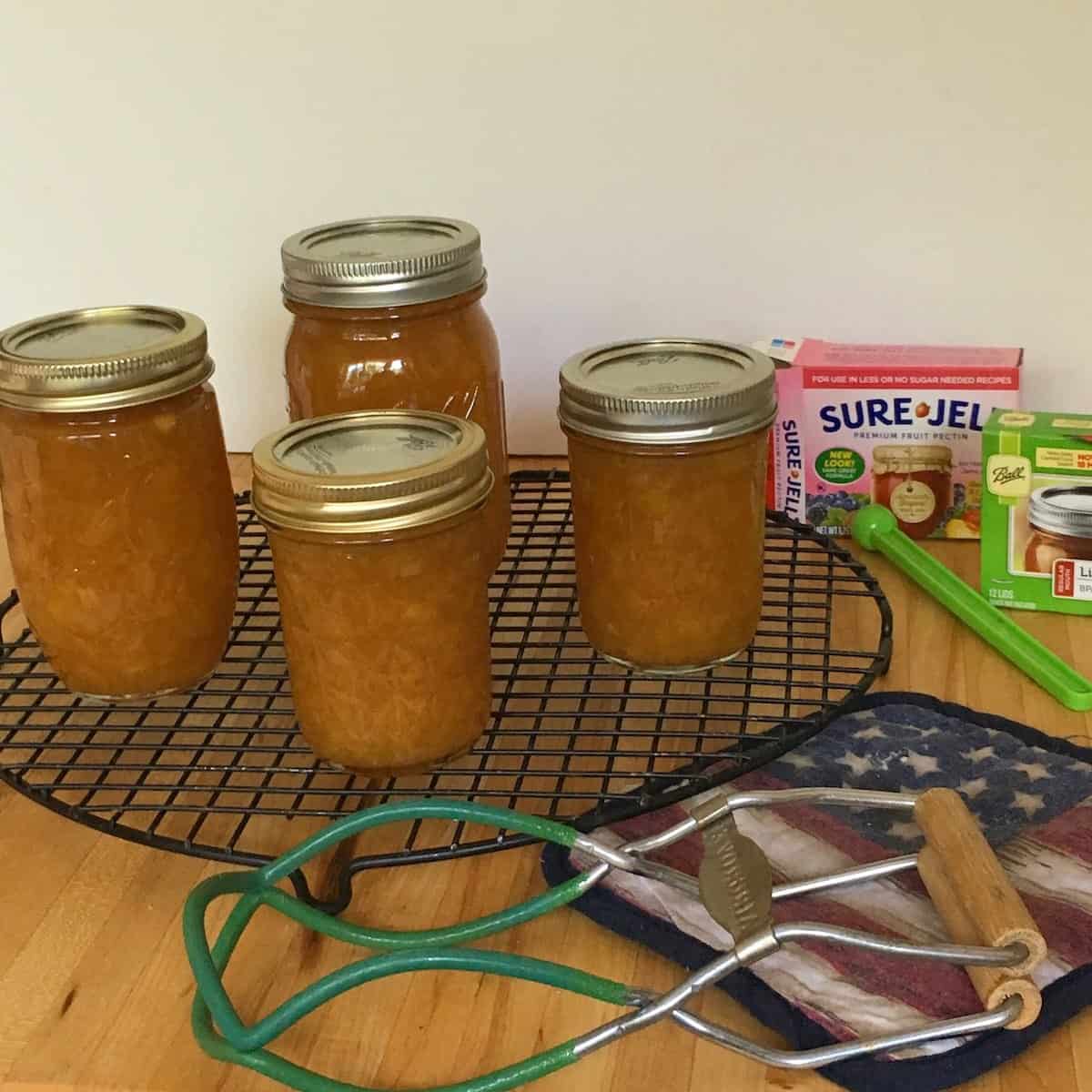 Print
The Best Spirited Peach Jam
---
Author:

Total Time:

34 minutes

Yield:

6 cups
Description
Pick some peaches and make some fresh jam
---
4 pounds fresh peaches, peeled, pitted and chopped (4 ½ cups after prep)
½ cup Peachtree schnapps
2 tablespoons fresh lemon juice
3 cups sugar
1 box Sure Jell Fruit Pectin for less sugar needed recipes
1-teaspoon butter
---
Instructions
In medium saucepan, combine peaches, schnapps and lemon juice.

Mix ¼ cup of the sugar with the pectin in a small bowl and then stir into the fruit.  

Add butter and bring mixture to a full rolling boil on high heat, stirring constantly to avoid scorching on the bottom of the pan.

Stir in remaining sugar and return to full rolling boil. Boil 1 minute and then test the jam for jelling.

Ladle jam into prepared sterilized jars and seal as directed on Sure Jell instructions.
Notes
mixing the pectin with some of the sugar prevents clumping). 
Prep Time:

30 minutes

Cook Time:

4 minutes

Category:

dessert

Method:

canning

Cuisine:

American
Keywords: jam, preserves, peaches, canning, fresh picked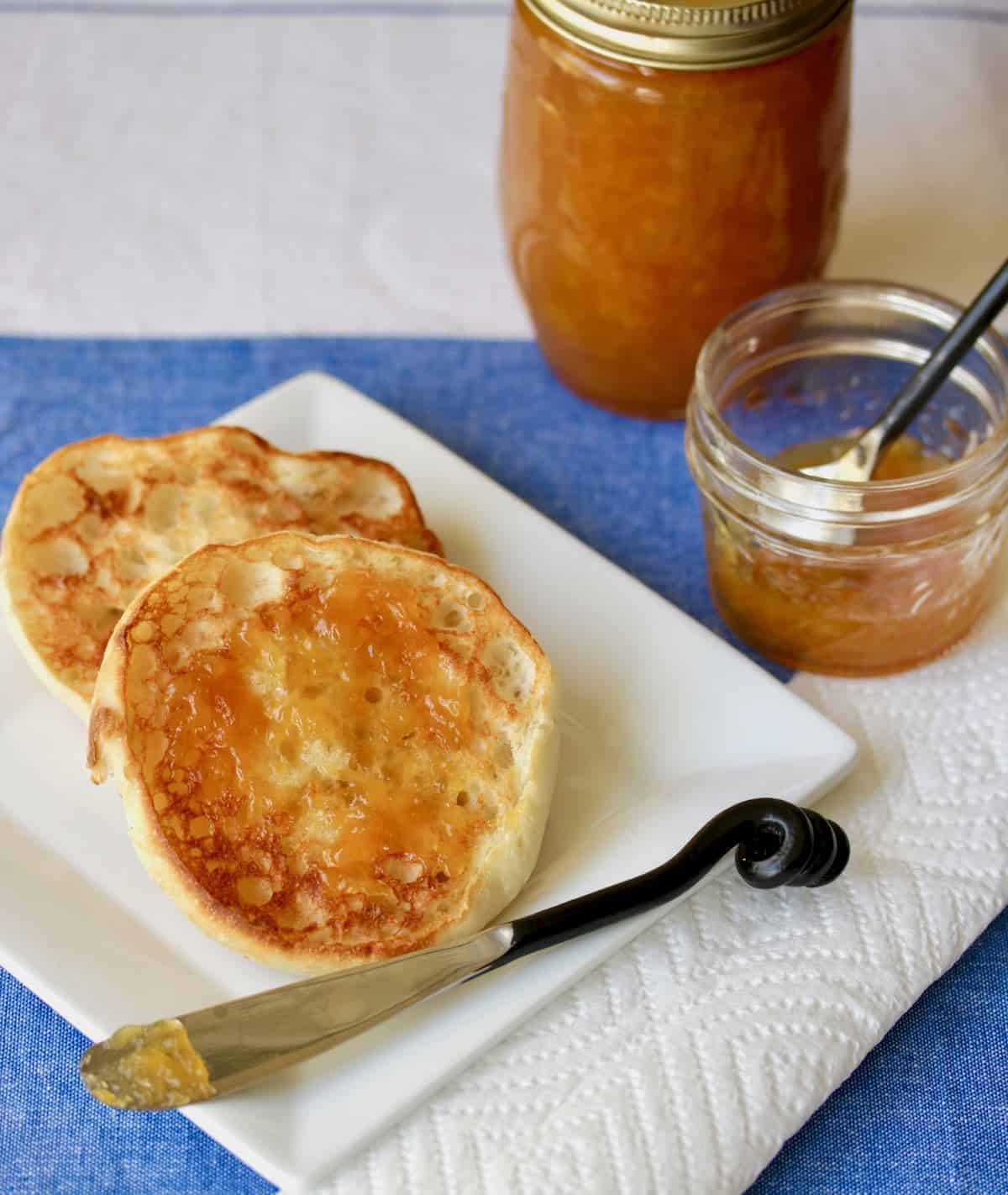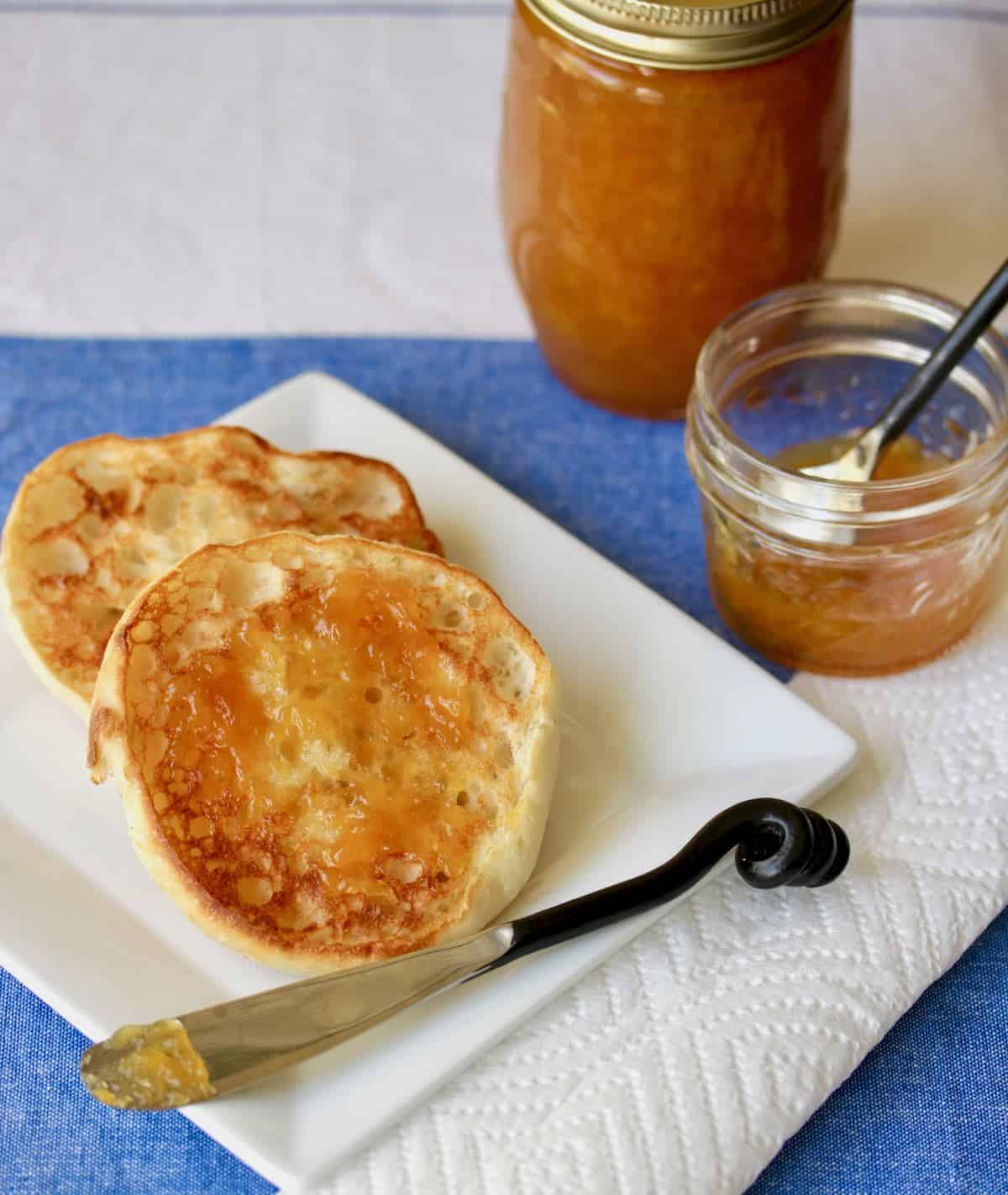 Pick some peaches and and make plenty of jam. Happy 4th of July Week. I hope you are surrounded by those you love most. <3