Crispiest Sweet Bougatsa
Could be my imagination, could be my inability to let my son go, or maybe-just maybe, there is a loving energy between my son and me. You know those "whoosh" moments I have mentioned before. Never a believer in ESP, the paranormal or ghosts, it is getting harder to deny that such things do indeed exist as those moments keep on coming.
I believe it all started on February 14, 2011. I had not seen William in a few months. Very early that morning the phone wakes me from a sound sleep and it is him. "I just wanted to be the first to ask if you would be my Valentine. I hope I did not wake you." It was such a loving, sweet gesture on his part that I responded, "Oh, no you did not wake me. Your father and I are having coffee". Then the doorbell rings, "hang on William someone is at the door--who the hell is here so early in the morning?" Jump out of bed, throw on the bathrobe....and it's HIM!!! He drove all night from NC to CT to surprise me for Valentine's Day. What a gift from his heart to mine.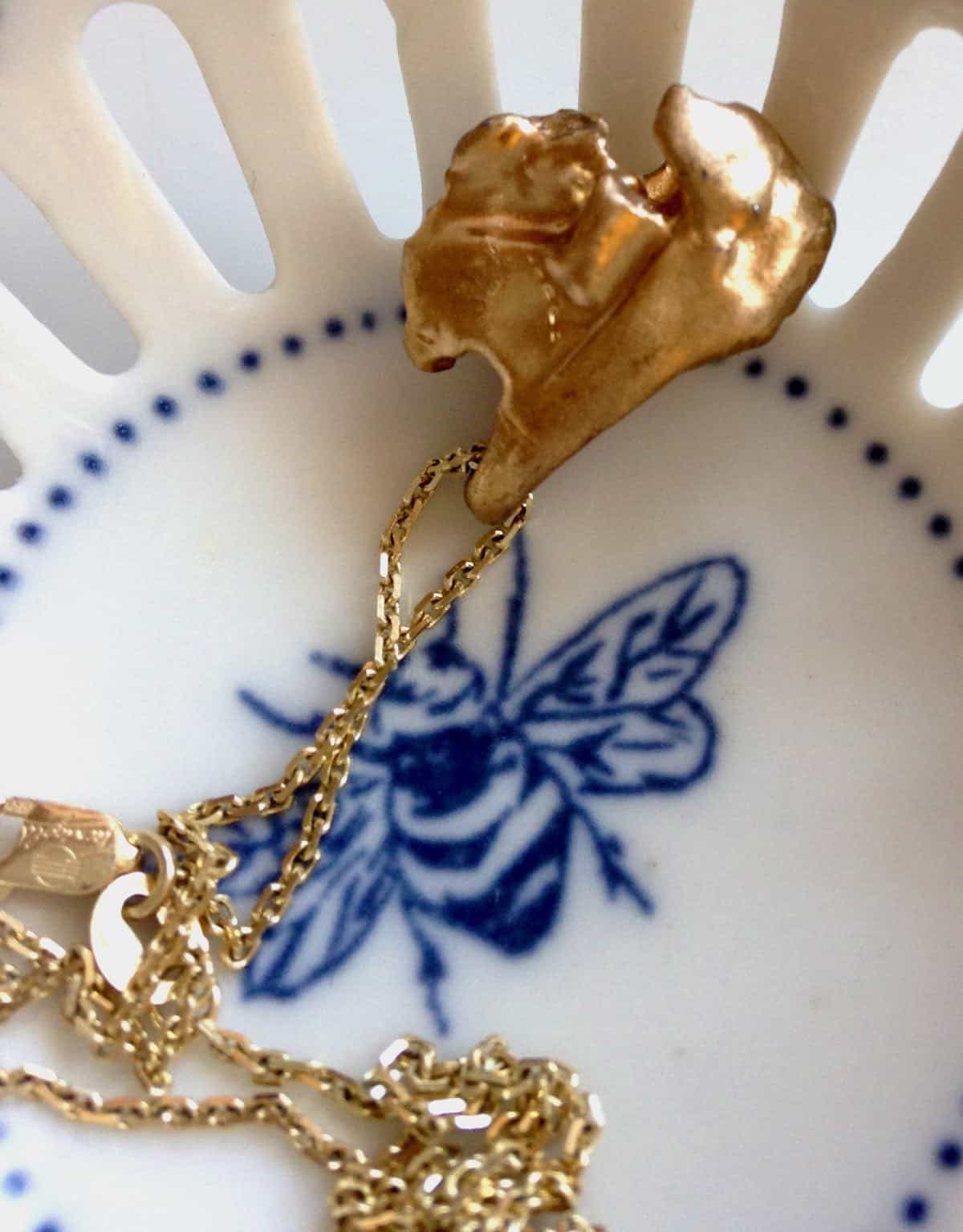 Then he died, but his loving, sweet heart keeps surprising me. It started with this heart pendant (see photo). It came from his ashes. Really, it came from his ashes. It takes my breath away every time I put it on. Second, is the heart rock (see photo above). In my deepest, darkest hour of grief it appeared as I stepped onto a path into the woods. It saved me from myself.
Then came the cookie which even convinced my husband that some energy is out there. I was finally coming out of my funk with the idea that I could create recipes inspired by William. The first would be a Jack Daniel's laced cookie. The very first cookie baked in the shape of a heart. It was as if he was happy and approved of my progress. I used a cookie scoop so it should have come out round. P.S. every other cookie I baked came out perfectly round.
There are more heart signs to tell about, but I need to save them for a future life-changing story. In the mean time, I want to share this delicious breakfast-brunch pastry. It's the Crispiest Sweet Bougatsa that I created for my Valentines--Bill, Caitlin and Sam. I got up early this past weekend and surprised them with this special treat created from my heart. Happy Valentine's Day!
Print
Ricotta Bougatsa (Greek Breakfast Pastry)
---
Author:

Total Time:

50 minutes

Yield:

Serves 6
Description
What's lovely about this breakfast treat is that it can be prepared a day in advanced and baked Christmas morning. 
---
1-cup (8 oz) whole milk ricotta cheese
2 tablespoons plus 1 teaspoon sugar, divided
1 tablespoon all purpose flour
1 teaspoon grated lemon zest
½ teaspoon vanilla
1 egg, separated
⅛-teaspoon salt
12 sheets phyllo dough, covered with damp paper towel
¼ cup melted butter
¼ teaspoon cinnamon
½ cup honey
2 tablespoons lemon juice
1-cup fresh berries
1 container plain Greek yogurt
---
Instructions
Heat oven 350F. Line a baking sheet with parchment.
In small bowl, combine ricotta cheese, 2 tablespoons sugar, flour, lemon zest, vanilla and egg yolk; blend well.
In another small bowl, whisk or beat egg white and salt to stiff peaks; fold into ricotta mixture and set aside.
Lay 1 phyllo sheet on work surface with short end toward you; brush with butter. Top with a second phyllo sheet; brush with butter. Fold in half with two short ends meeting each other the center; brush with butter.
Spoon ¼ cup of ricotta mixture over center of dough.
Fold longer sides over filling, brushing with butter. Fold in sides to meet in the middle forming a parcel.
Brush with butter and place on baking sheet. Brush top with butter.
Repeat with remaining phyllo, butter and filling to make 5 more parcels.
Mix remaining teaspoon of sugar with cinnamon and sprinkle over parcels.
Bake 30 minutes or until golden and crispy. Let stand 5 minutes before serving.
Meanwhile, combine honey and lemon juice in small saucepan over medium heat, stirring just until warm.
Arrange bougatsa on individual serving plates.
Top with syrup, berries and dollop of Greek yogurt. 
Notes
Unbaked parcels may be made night before, covered with plastic wrap and refrigerated. Bake as directed above in the morning.
Prep Time:

20 minutes

Cook Time:

30 minutes

Category:

Breakfast and Brunch

Method:

baking

Cuisine:

Greek
Keywords: phyllo dough, fillo dough, Greek, Christmas morning, ricotta