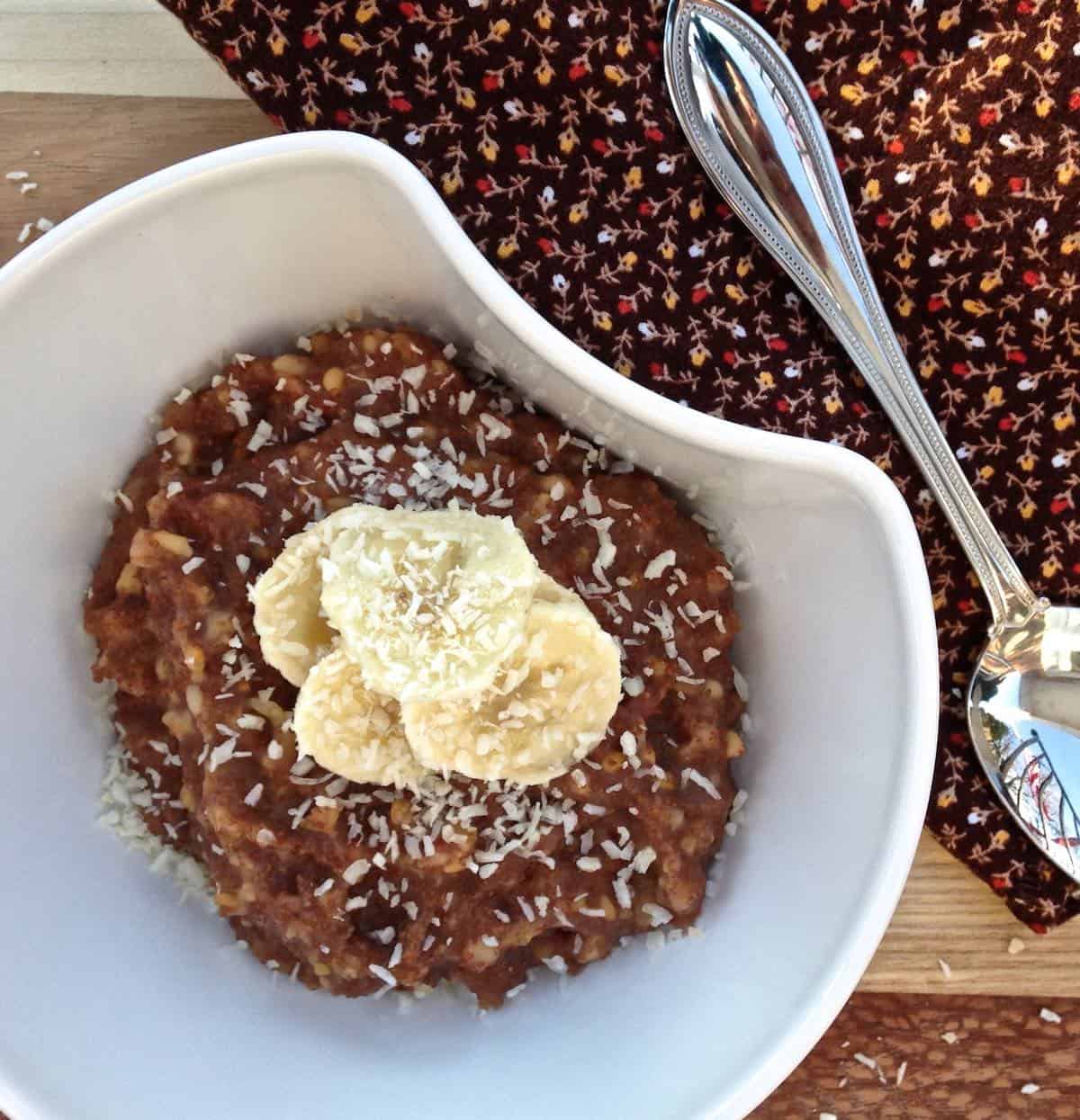 Toasted Teff and Steel Cut Oats are Slow-Cooked
TAPS. You know the melancholy bugle tune, but do you know the organization? Tragedy Assistance Program for Survivors (TAPS) provides immediate and long-term support to those grieving the death of a loved one in American military service. The organization provides a "good grief" camp for surviving children, a 24 hour helpline from leading experts in the field of grief and trauma and hosts an online community of survivors that help each other. If you don't know this charitable organization do check it out.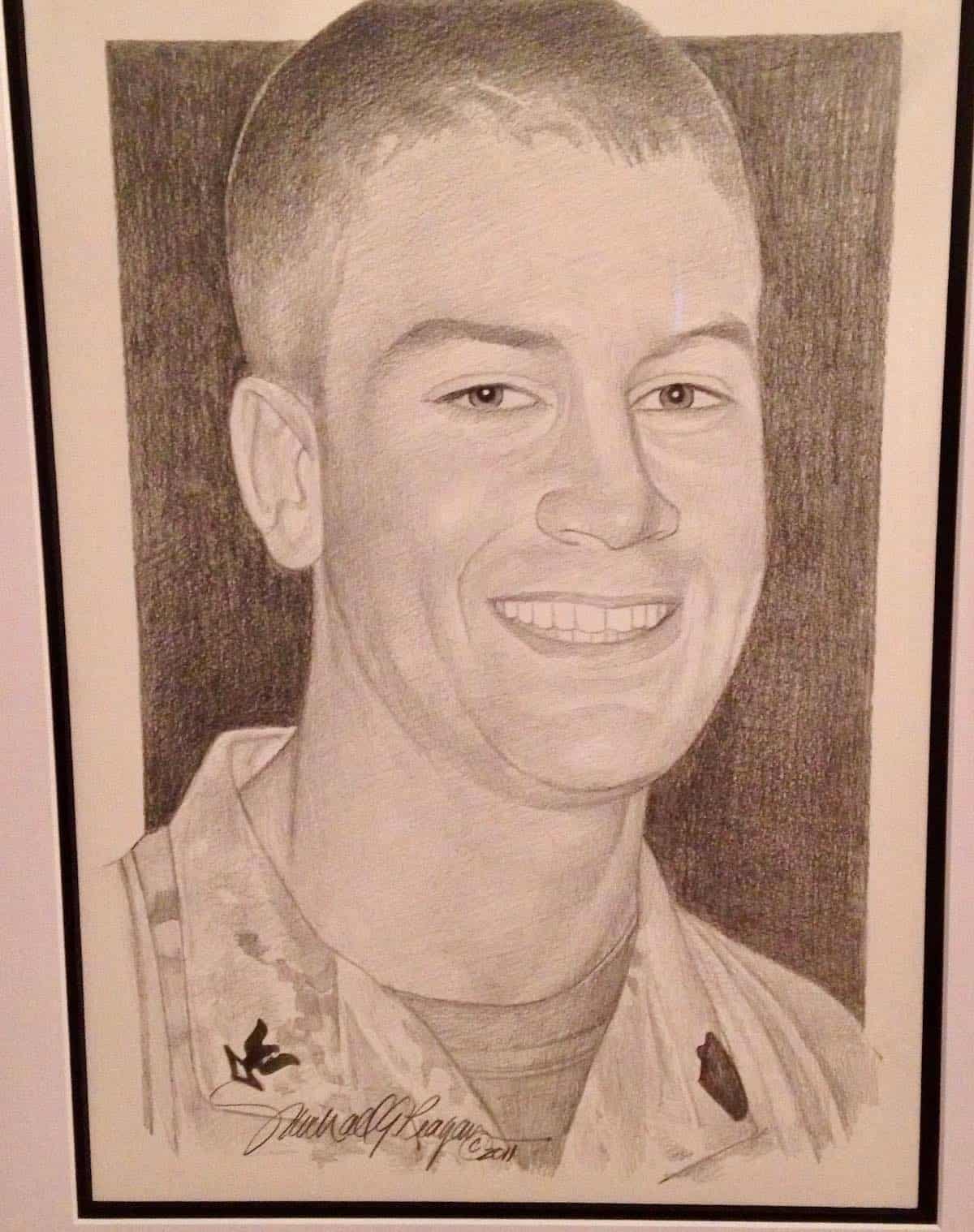 TAPS connected me to an artist named Michael Reagan. Michael is a Vietnam Vet and nationally known portrait artist. He has painted celebrities and presidents and to date 4,000 fallen servicemen and women. The portrait of my son was given to me and Bill as a gift. It's a thank you from Michael Reagan for Will's service. In his spiritual journey as an artist Michael, not only captures Will's likeness, but also the love in his eyes.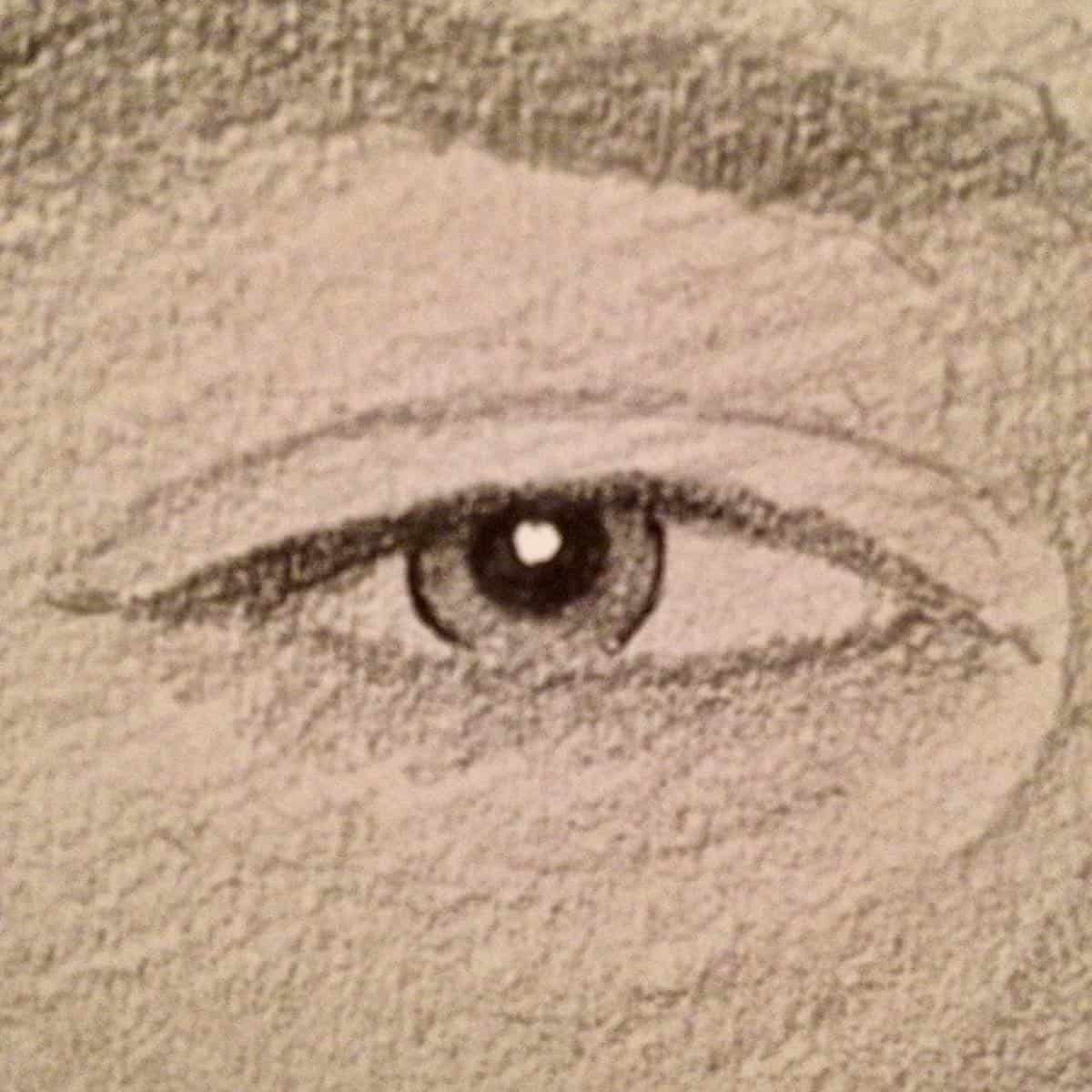 If you are looking for a charitable organization in 2015 take a look at TAPS and Michael Reagan's Fallen Heroes Project. "It's all about the love and respect; we will never forget." Now let's talk about another thing you might not know about, teff.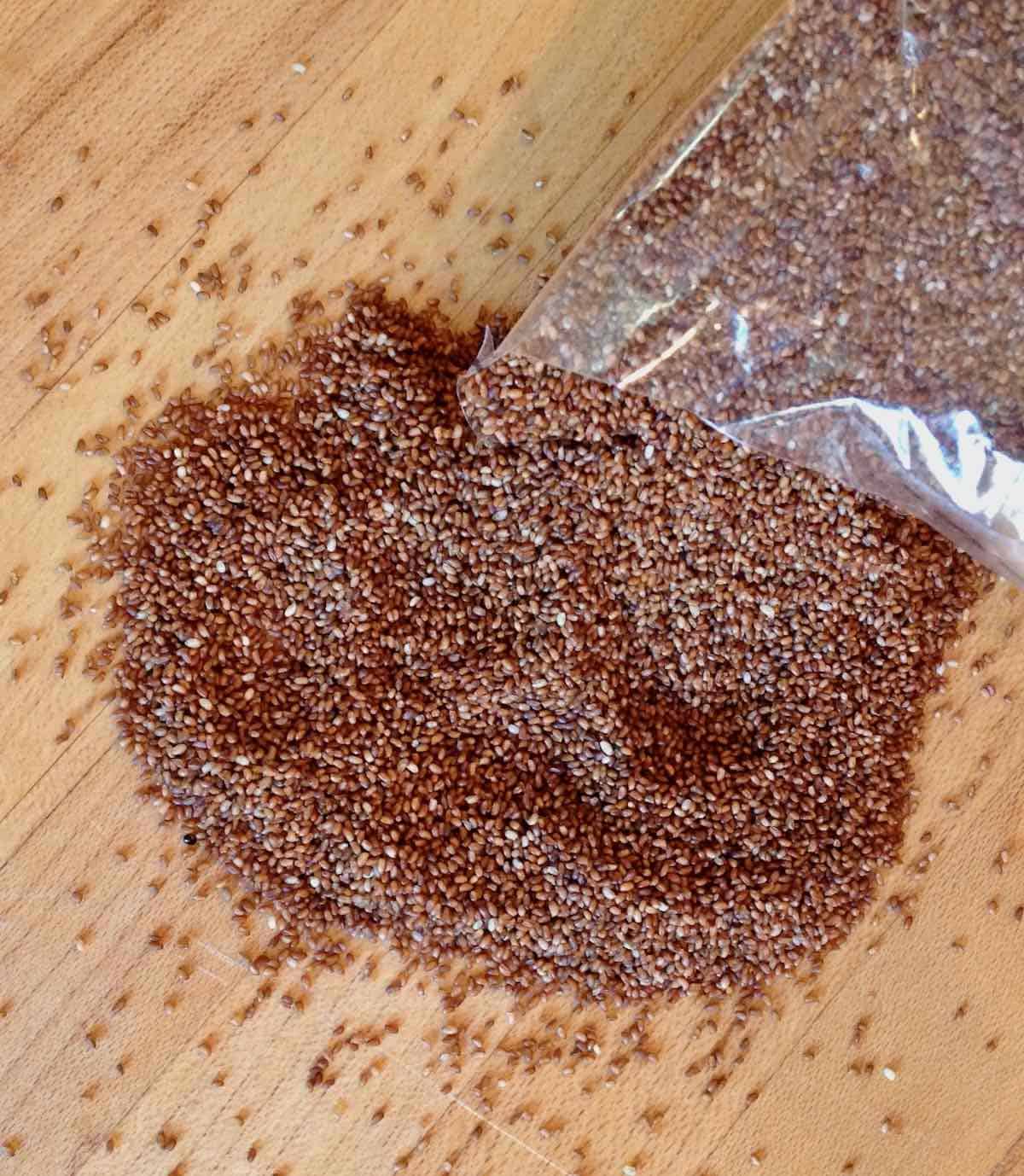 Recently, my friend, Maryann told me about teff and how much she liked it, so off to the store I go. Lo and behold, Bob's Red Mill includes it in their product line and provides a complete description of what it is and how to use it on their packaging. It is another "super grain" originating in ancient Africa. It is mild and nutty in flavor and boasts lots of calcium, iron and fiber. I am delighted to discover another whole grain to add to my healthy culinary arsenal and you will be, too.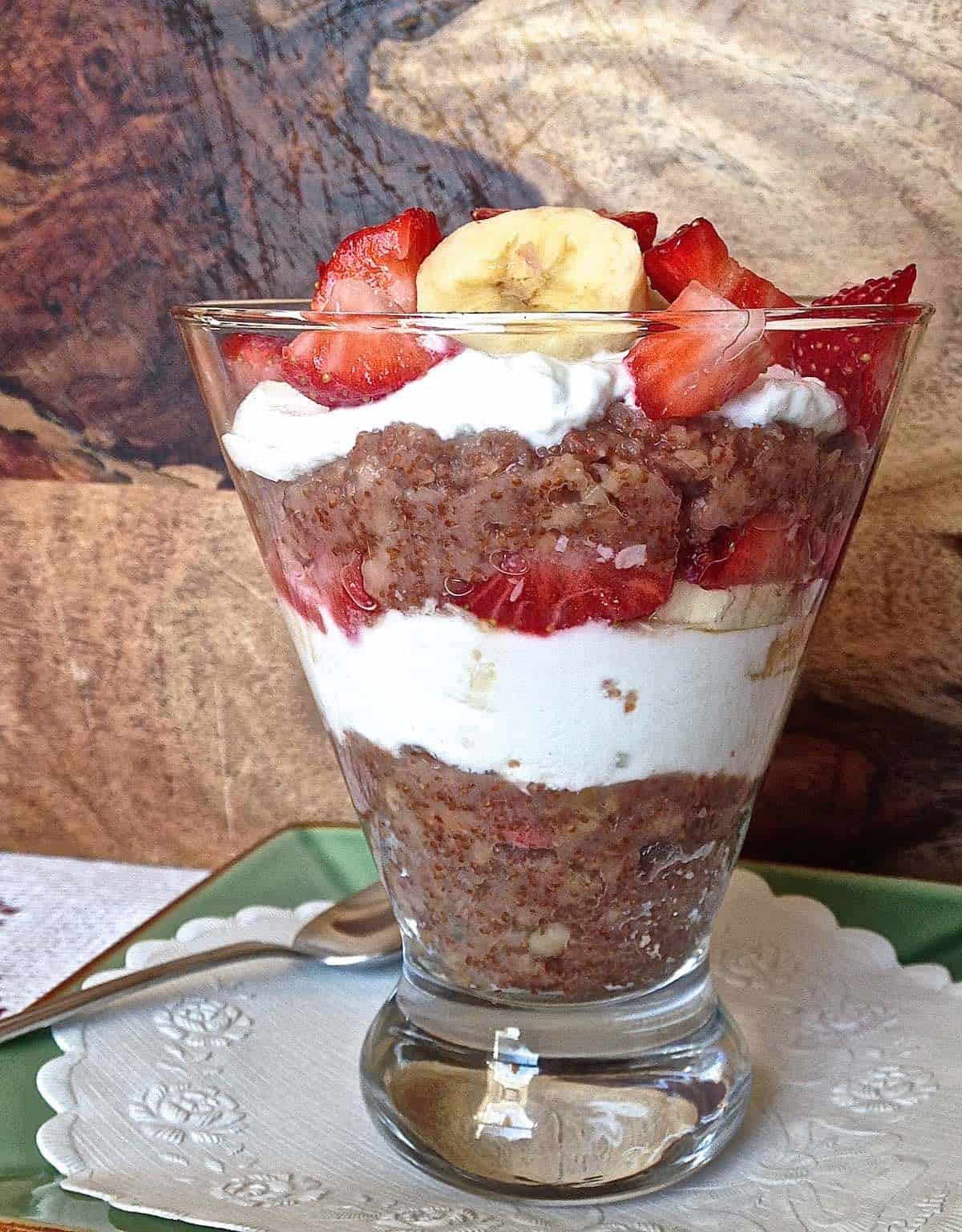 It's winter. Brrrreak out your slow cooker and wake up to a warm and nourishing breakfast of teff and steel cut oats. Toasting the grains gives them an even nuttier flavor, but the toasted teff step is totally optional. Using agave or maple syrup lets you go vegan, but honey is just as delicious and feel free to change up your spices to your liking.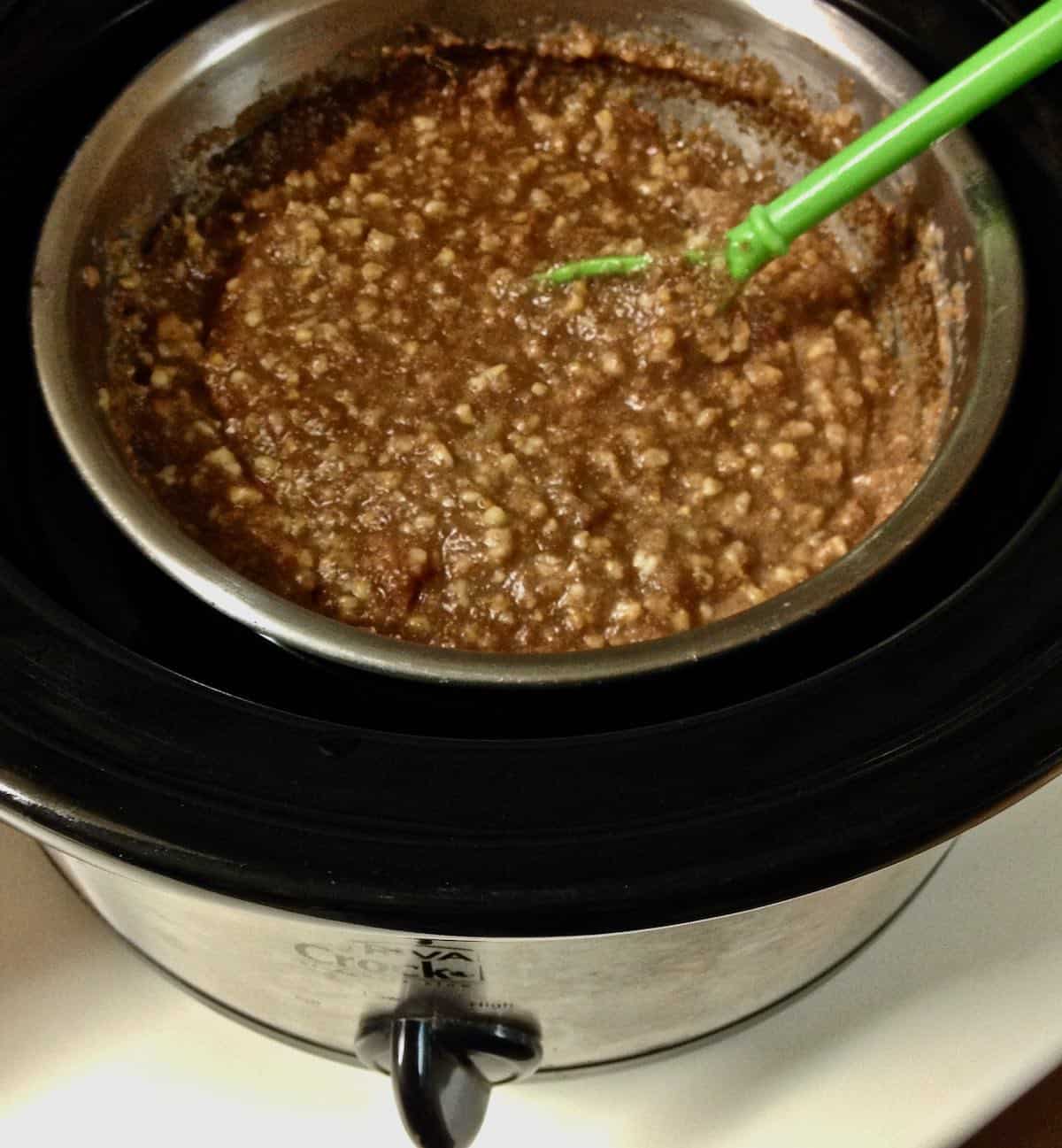 Print
Slow Cooker Toasted Teff and Steel Cut Oats
---
Author:

Total Time:

8 hours 20 minutes

Yield:

serves 6
Description
one of my favorite ways to use a slow cooker
---
½ cup teff, toasted*
½ cup steel cut oats, toasted**
3 cups water
1-tablespoon agave or maple syrup
½ large baking apple, peeled, chopped
6 fresh, pitted dates, chopped
¼ teaspoon cinnamon
few grinds of fresh nutmeg
pinch of coarse salt
Toppings: fresh fruit, unsweetened coconut, chopped nuts, yogurt, agave, maple syrup
---
Instructions
Get out your slow cooker. Fill it with 2 cups of water.
Place all the porridge ingredients (accept the garnishes) in a medium heat-proof bowl that will fit inside the slow cooker. Place the ingredient-filled bowl in the slow cooker creating a double-boiler effect.
Add additional water, if needed, so water comes up at least half-way to side of bowl.
Cover and cook on low for 8 hours.
Stir and serve with favorite toppings.
Notes
*to toast teff: place in a dry skillet over low heat, stirring, until fragrant or it begins to pop, about 3 to 5 minutes.
**to toast steel cut oats: place on baking sheet in 350F. oven for 20 minutes, stirring every 5 minutes
Prep Time:

20 minutes

Cook Time:

8 hours

Category:

breakfast

Method:

slow cooker

Cuisine:

African
Keywords: porridge, cereal, teff, breakfast