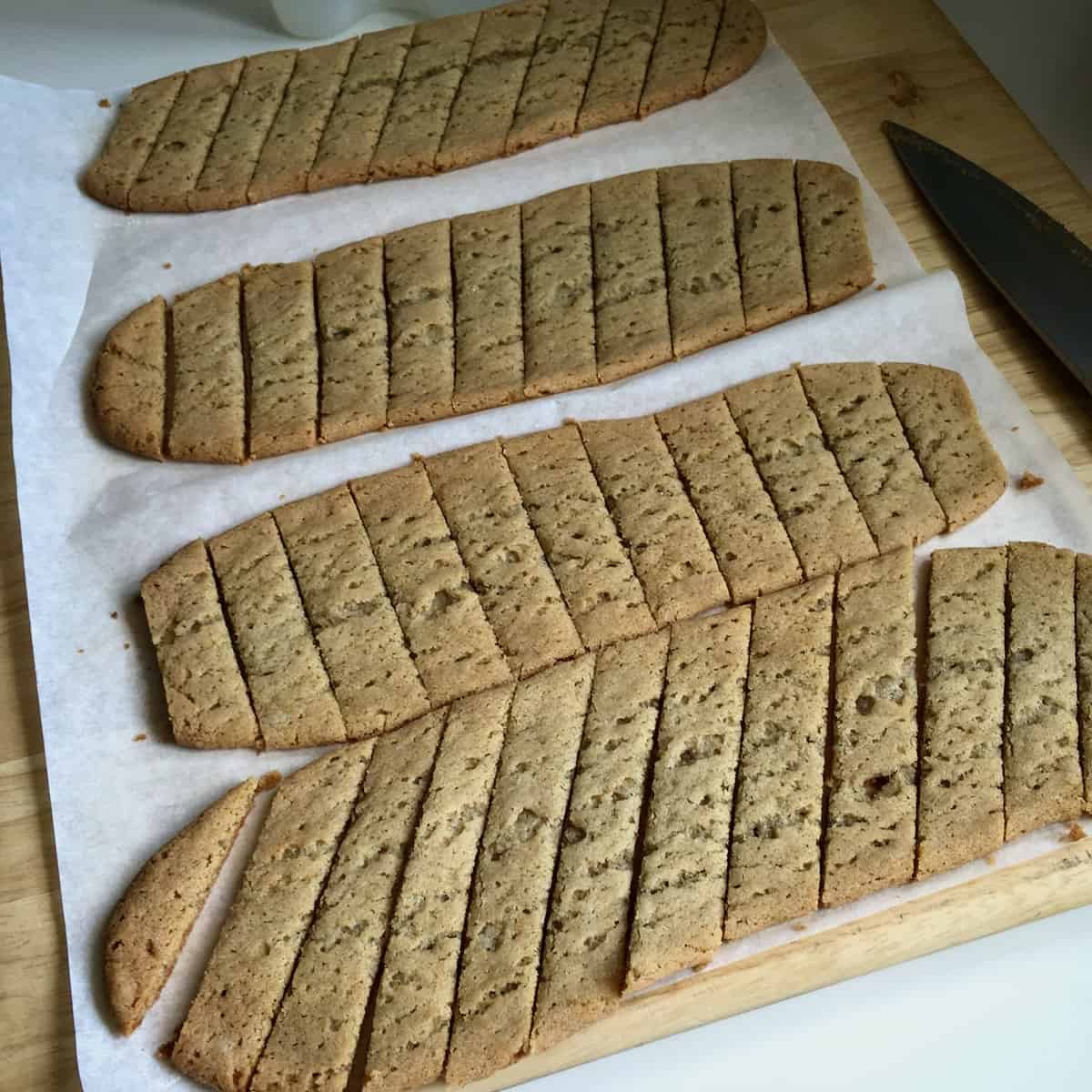 It's been a real sweet week in the kitchen, but not without a few mishaps. Social media has a way of making one believe that all recipes look and come out perfectly, but for me that is far from the truth. On many occasions I have some real blunders. Like with Leena's Finnish Slice Cookies from the blog Culinary Cellar. I got distracted by a phone call and over-baked them and then neglected to slice them while still warm as instructed. Instead of tender beautiful slices I had shards of brittle. Trial 2 gave me the perfect buttery delicious slice. These are the best cookies on the planet declared by my family. Bake them.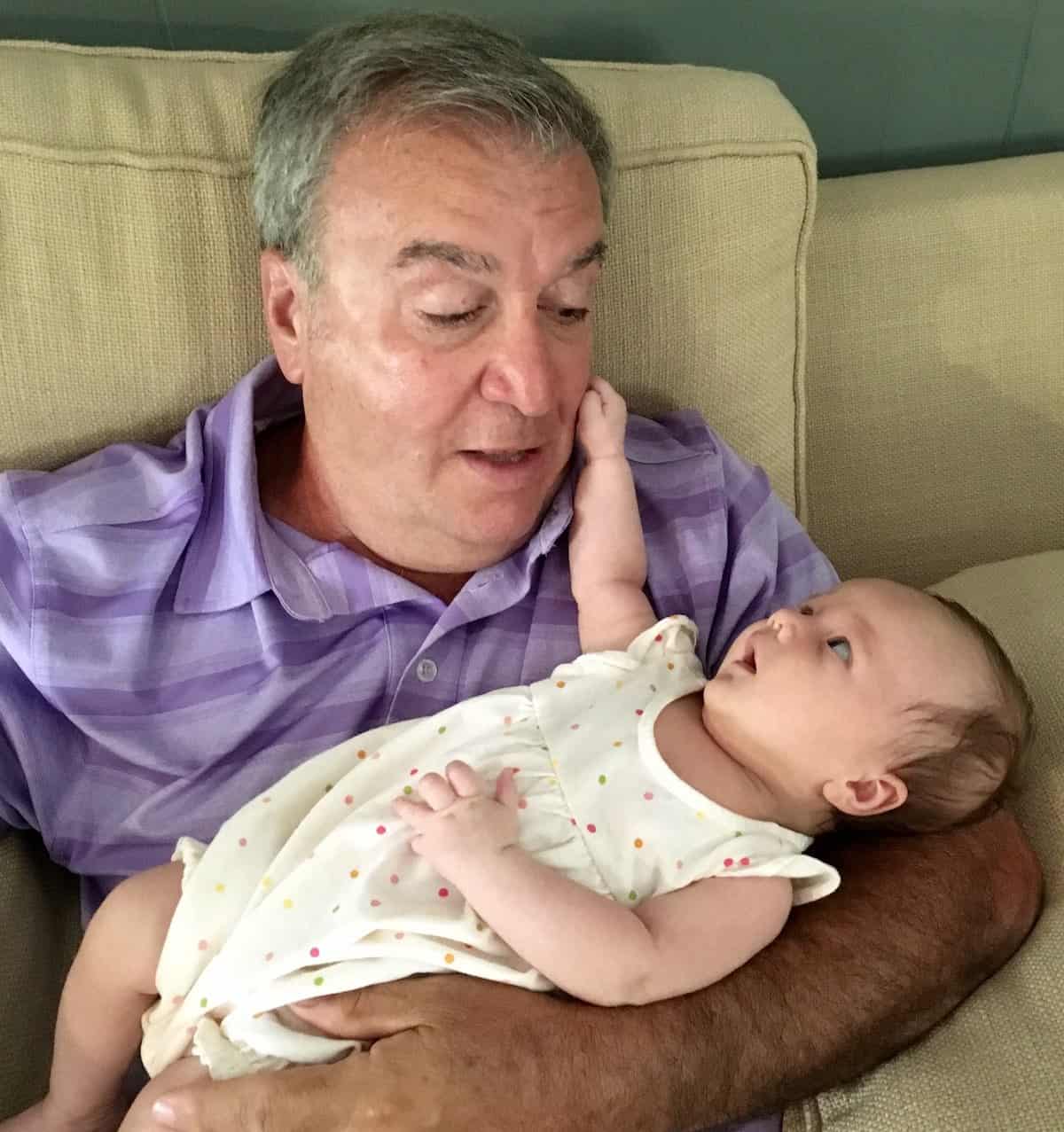 Speaking of family the week was extra sweet because I got to spend it with, well, lots of family. We spent 4th of July with my daughter's in-laws and their extended family and then my brother and sister in-law came to visit. Here is what I made for the 4th.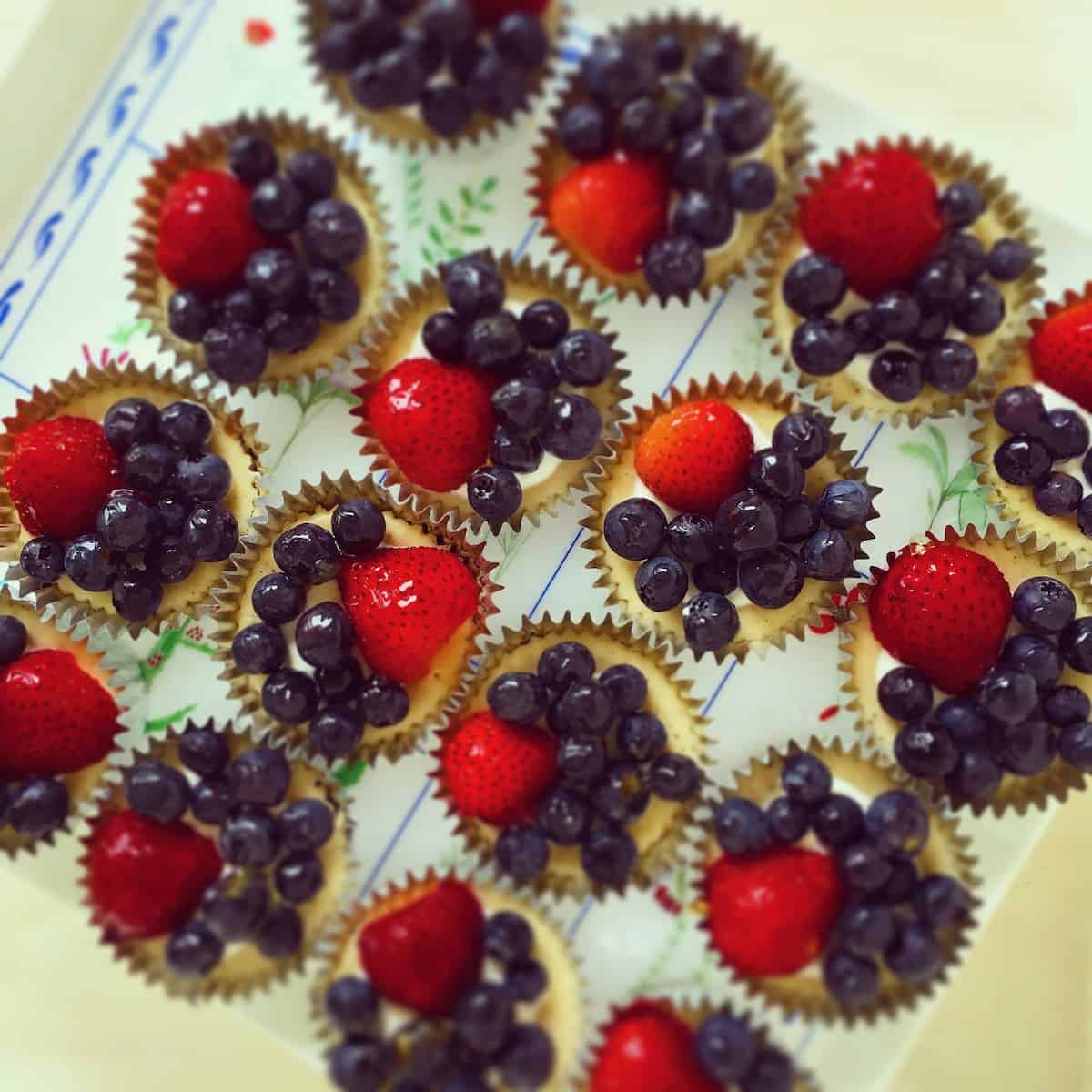 Don't those mini vanilla cheesecakes look grand. They look perfectly delicious, NOT. I had to fix them. The recipe was a little too sweet and after baked the cheesecakes were a little sunken in. Here is a hint...always bake extra so you can taste and adjust as you go along. The truth about cheesecake is that all it takes is some genius toppings to fix the defects. I filled the sunken in part with a dollop of sour cream to cut the sweetness and then topped with fresh seasonal fruit. The glaze is melted orange marmalade which adds just the right touch of bitter-sweetness to the tart fruit. It was a real joy to watch all the guests enjoy dessert.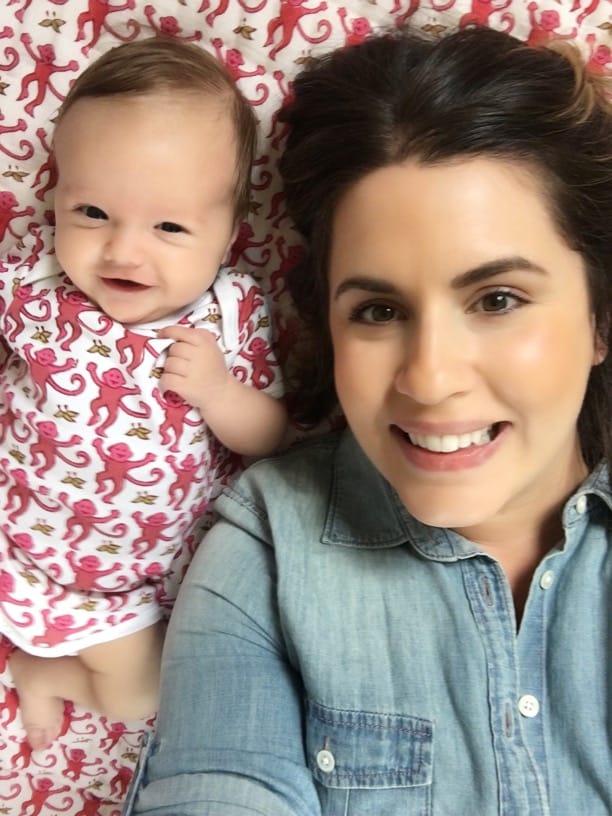 As much as I love to bake, the sweetest part of my week is spending time with these two ladies. KiKi is in her glory being a grandmother. Annabelle is a beautiful mix of her mom and dad. She is just beginning to discover her hands and give us a true smile. She completely melts my heart. The greater joy comes from seeing a daughter be a mother. I am inspired by how calm and nurturing my Caitlin is. She has incredible instincts and I could not be more proud to call her my daughter. A long time ago she told me, "mom, one day we will be happy again" and she sure made it happen. I love my family.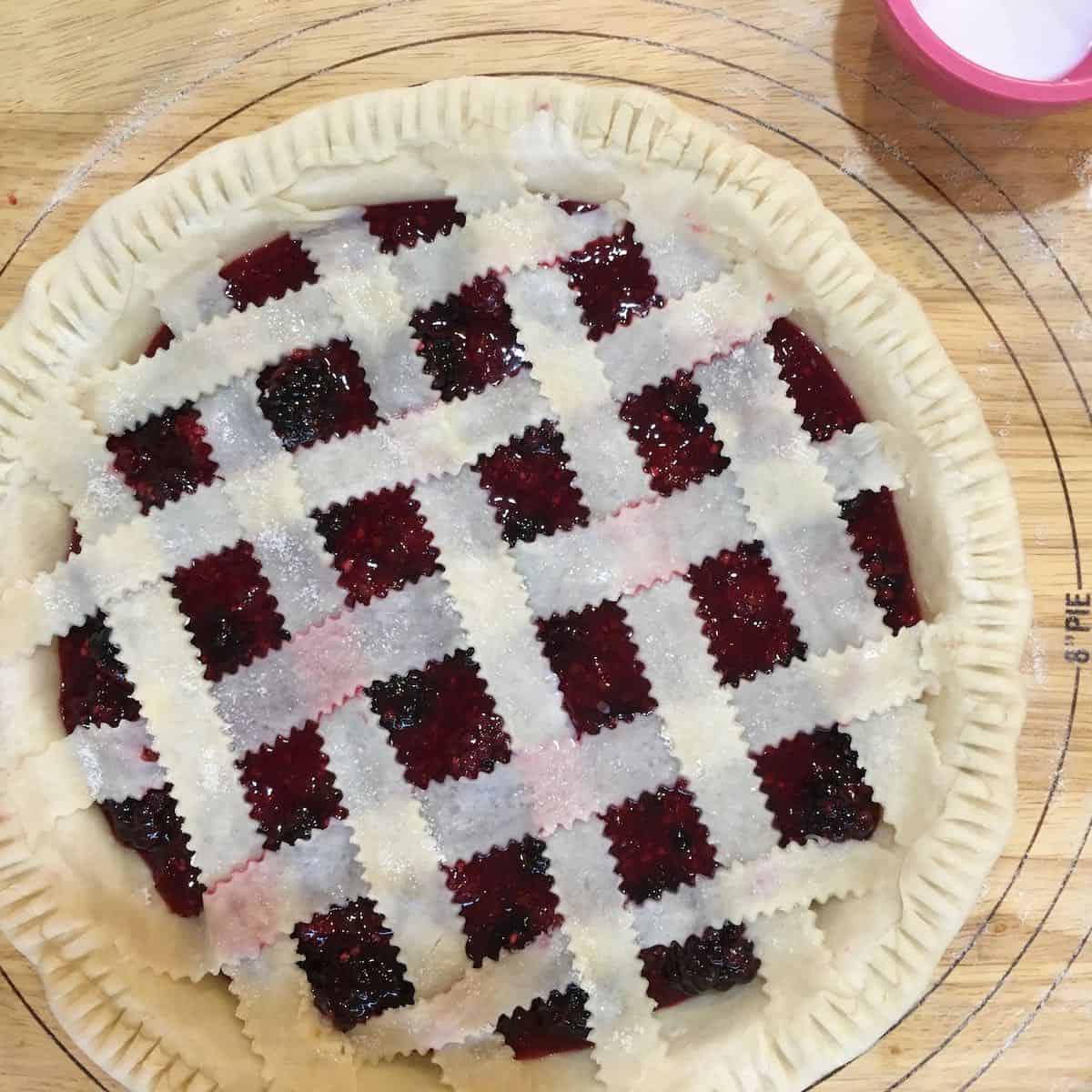 But I am not loving my latest sweet treat. While it looks so pretty in the photo my fresh blackberry pie with a touch of orange turned out a bit runny. Back to the kitchen.