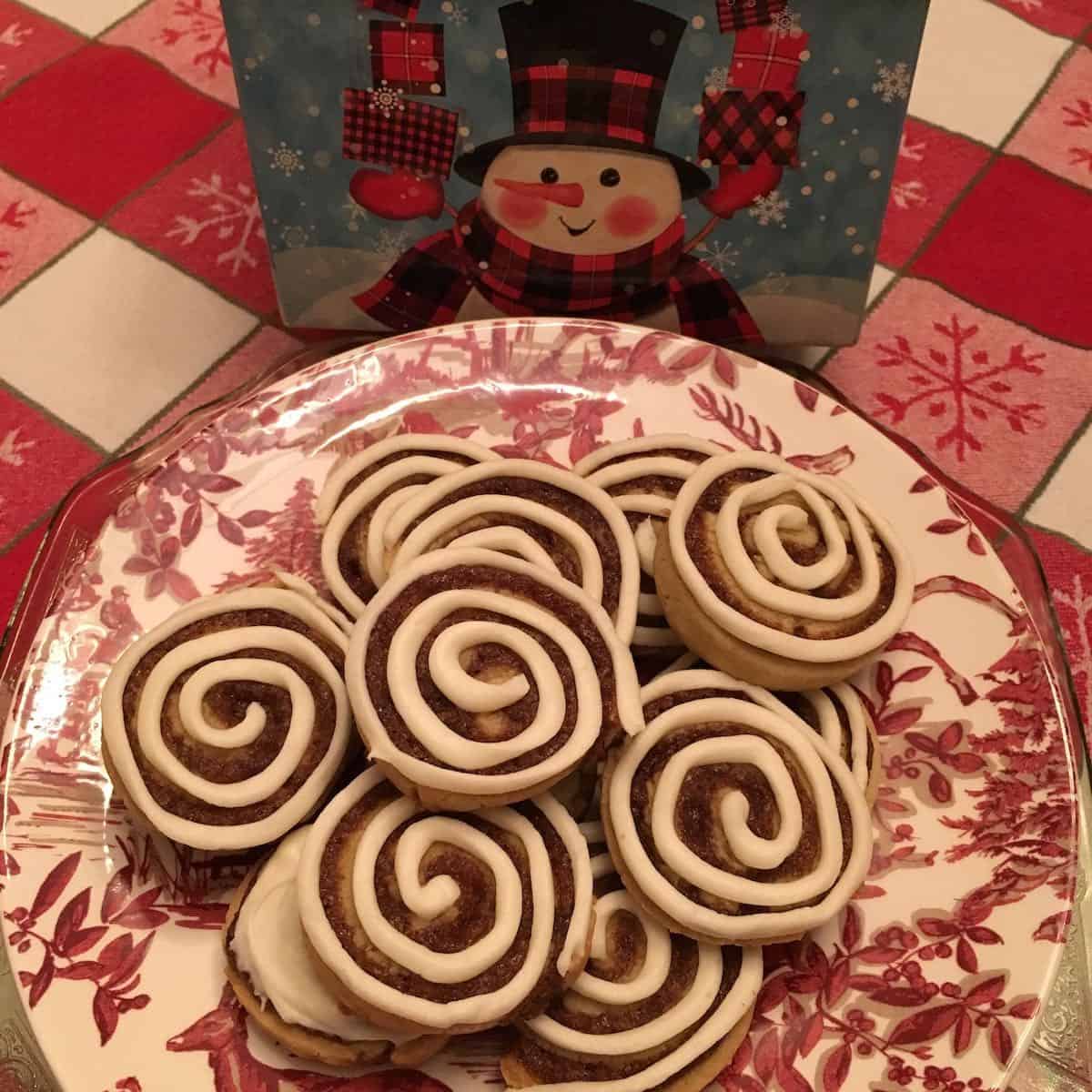 Angels among us
I always knew my cooking contest friend, Patrice, was special. Over the course of many years, I came to know and admire her through her award winning recipes. The lady from Minnesota could bake and cook like no other. Having learned from her much-loved elders, Patrice had developed a beautiful appreciation for authentic ethnic ingredients and time-consuming procedures like stretching strudel dough. She had what I like to call "the knack". Great instincts when it comes to baking are a gift and Patrice had that. She is also an angel among us.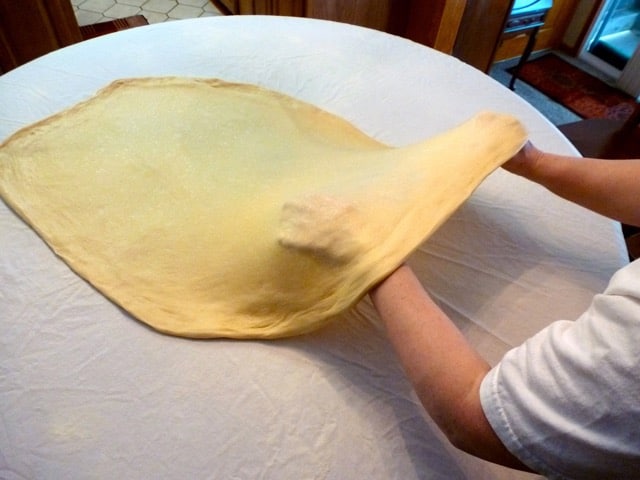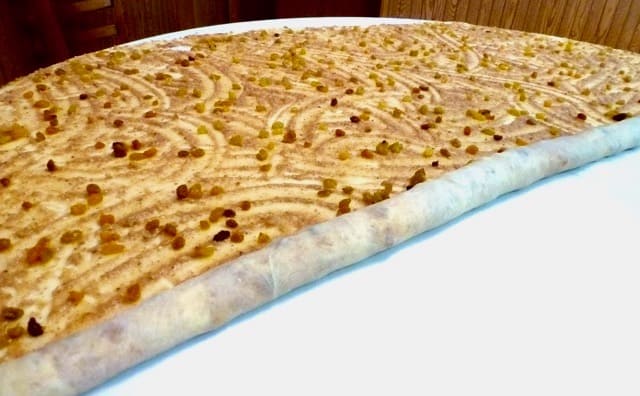 When I learned that Patrice would be competing with me at The National Festival of Breads I was thrilled to finally have the chance to meet and spend time with her. Turns out that Patrice is extraordinary. Her loving instincts go far beyond her baking. She is truly a walking, talking angel on this earth. Her heart is the kind that knows what people need when they don't know what they need themselves.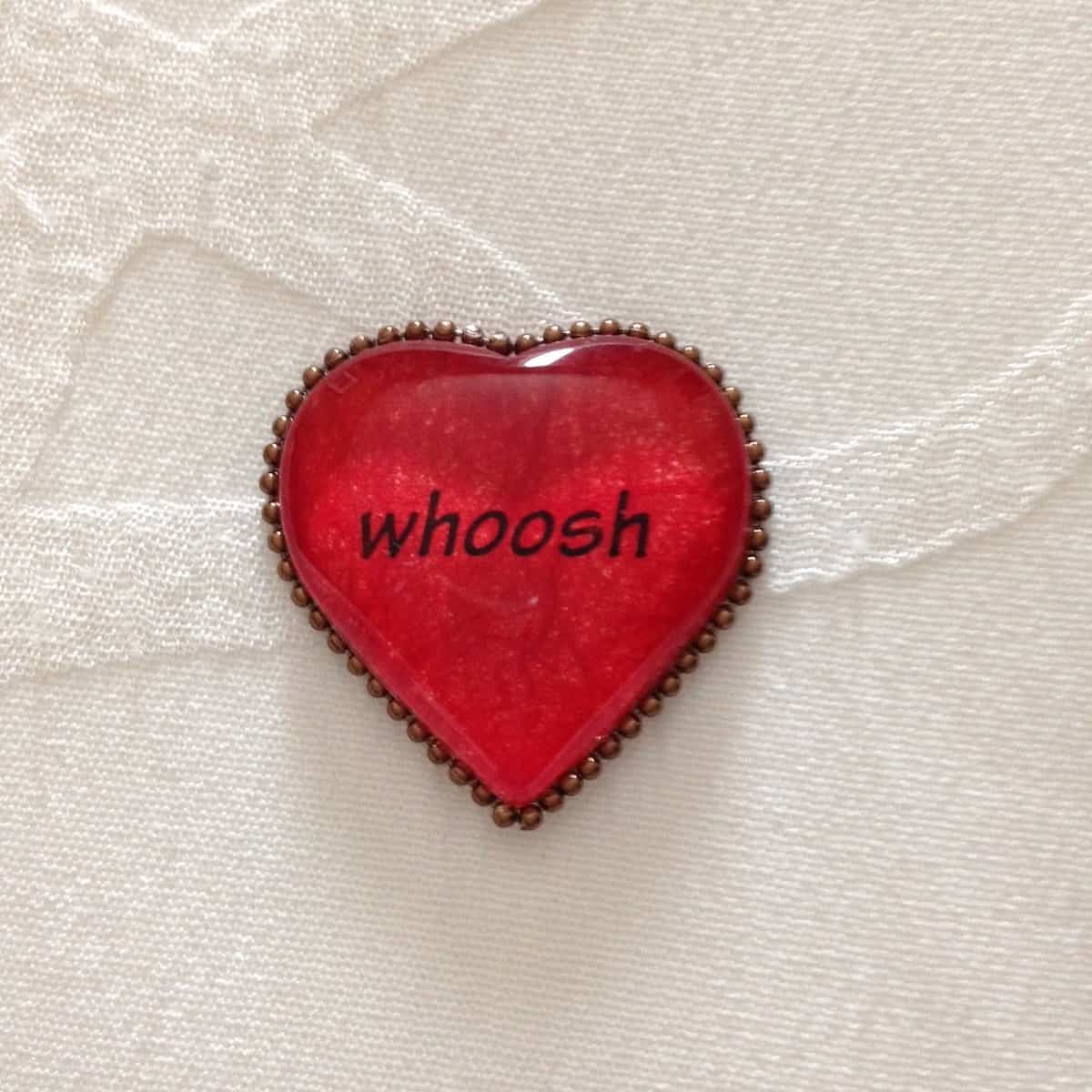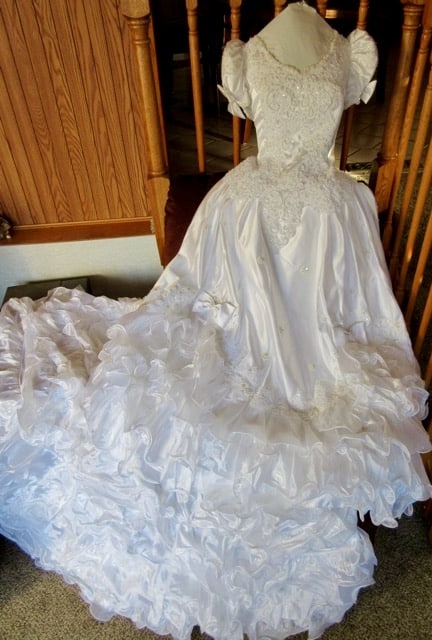 So, it came as no surprise when I learned of Patrice's latest project. She volunteers in her local hospital's PETAL program; Parents Embracing Time After Loss. Patrice is sewing burial gowns for stillborn babies. The gowns are made from gently used and deconstructed wedding dresses. As Patrice explains: "The theory is that a beautiful wedding dress is worn on a day filled with joy and happiness … and it possesses certain "magic. Wrapping that magic and physical love around a baby during its final moments and burial creates a human link in the circle of life and love."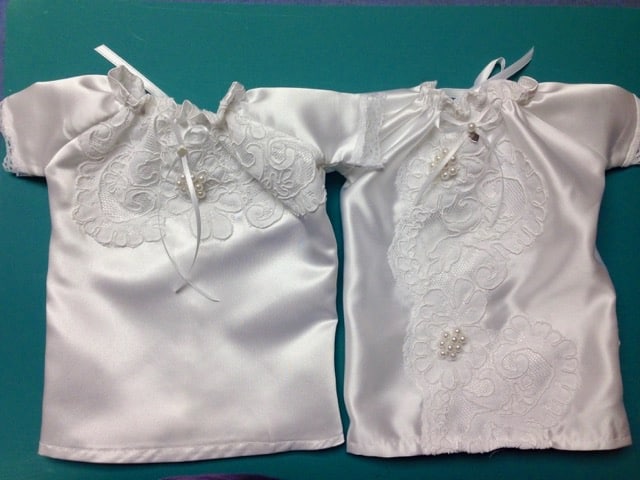 I won't lie. The thought of a mother choosing a burial gown instead of decorations for her baby's nursery makes me sad, but when I asked Patrice why she got involved in such a program that big heart of hers just overflowed with this response, "I've always believed that mothers are the keepers of the universe, and that there could be no greater pain for a mother than the loss of a child - no matter how young, no matter how old - so I just knew that one day I would love to participate in a program like this." And so she does. During this extremely difficult time, Patrice plays an important role in the love and support of these grieving families.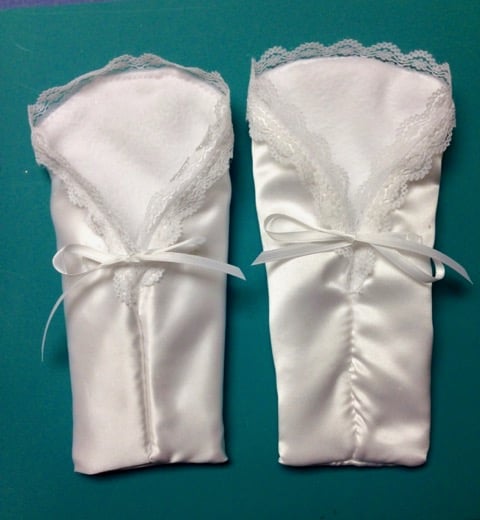 Given little information to start Patrice participates with her whole heart and goes above and beyond what is expected. "The size of an actual preemie was a mystery to me, so I took a couple of small dolls to the maternity department and received some answers. A tiny 31-year old doll that had been a gift from my first daughter to her newborn sister provided the pattern for my dresses. A very early stillbirth results in a baby much too small for conventional preemie clothes, and these babies were usually wrapped in a small hospital blanket or washcloth. So, besides the preemie and full term gowns, there is also a need for a cocoon or wrap for the tiniest babies. While the satin was pretty, it seemed much too cold and harsh for a cocoon, so I lined the wraps with soft white fleece.
While it's an honor to create something like this, it's a somber day of sewing. I'm always mindful of who these gowns and wraps are intended for, and I think about that with every stitch." Yes, she is a walking, talking, sewing, crafting, baking angel and I am so fortunate to call her friend.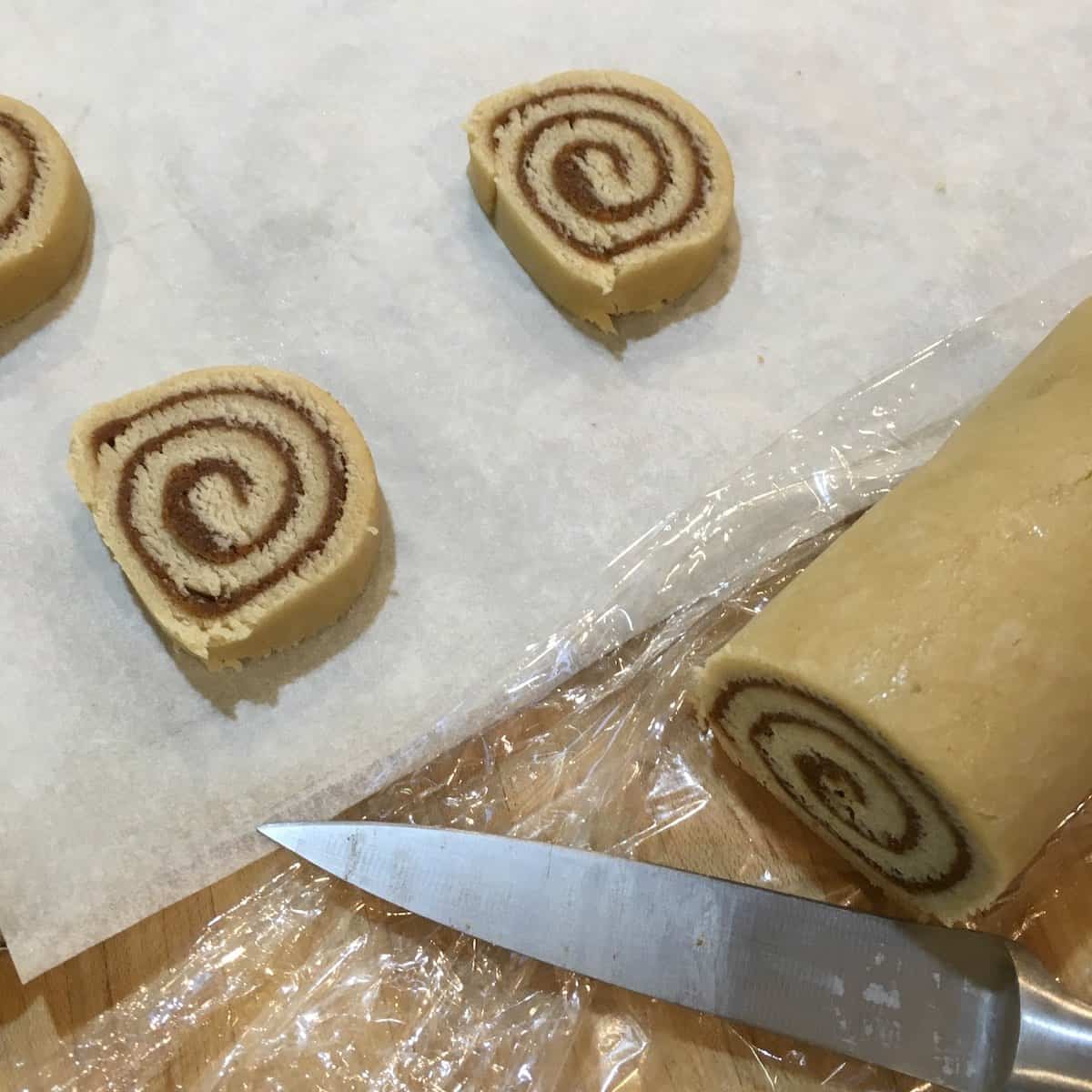 Thank you Patrice for all you do to make this world a more loving and peaceful place and for sharing this special family-favorite award winning cookie recipe with Good Grief Cook. My husband can't stop eating them.I am going to have to hide the rest or there will be none on the Christmas cookie tray this year. <3
Print
Cinnamon Bun Cookies
---
Author:

Total Time:

28 minutes

Yield:

3

dozen

1

x
Description
Award winning cinnamon bun cookies are as good as they look.
---
3 cups flour (lightly spoon flour into cup and level off)
1-teaspoon baking powder
½ teaspoon salt
½ cup (1 stick) unsalted butter, at room temperature
2 tablespoons (1 oz.) cream cheese, at room temperature
1 cup powdered sugar
1 egg
2 tsp. vanilla extract
For filling
6 tablespoons (¾ stick) unsalted butter, at room temperature
¾ cup dark brown sugar, packed
1 tablespoon ground cinnamon
⅛ teaspoon salt
For Icing
6 tablespoons (¾ stick) unsalted butter, at room temperature
¼ cup (2 oz.) cream cheese, at room temperature
Pinch of salt
½ teaspoon vanilla extract
¼ teaspoon almond extract
2 cups powdered sugar
---
Instructions
To prepare dough: In a large bowl, whisk together flour, baking powder and salt; reserve.
In a bowl of an electric mixer on medium-high speed, beat butter and cream cheese until creamy, about 1 minute. Reduce speed to low, add powdered sugar and mix until light and fluffy.
Add egg and vanilla extract, and mix until thoroughly incorporated.
Gradually add flour mixture, mixing just until smooth dough is formed.
Divide dough into 2 equal pieces and flatten into disks, cover in plastic wrap and chill while preparing filling.
To prepare filling: In a bowl of an electric mixer on medium speed, beat butter, brown sugar, cinnamon and salt until smooth.
Remove 1 dough disk and place on a piece of waxed paper dusted with powdered sugar*. Roll or press dough to a 9- by 12-inch rectangle dusting with additional powdered sugar to prevent sticking.
Dot teaspoon-size pieces of filling over half of dough (using half of filling) and use the back of a spoon to evenly spread filling across top of dough.
Beginning with 1 long edge, gently roll up dough, peeling away bottom layer of paper and taking care not to allow cracks in dough to appear.
Place dough seam-side down (and gently stretch from center outward to form a 12-inch long roll, if necessary). Using a sharp knife, cut roll in half.
Wrap dough logs in plastic wrap and refrigerate at least 2 hours or overnight.
Repeat with remaining dough and filling (dough may be covered well and frozen; thaw in refrigerator before baking).
When ready to bake, preheat oven to 375 degrees and line baking sheets with parchment paper.
Unwrap dough logs and, using a sharp knife, trim off uneven ends. Cut dough into ½-inch slices and place cookies 2 inches apart on prepared baking sheets.
Bake until cookies are just set and edges barely begin to brown, about 8 to 9 minutes.
Remove from oven and cool 2 minutes before transferring cookies to a wire rack to cool completely.
Meanwhile, while cookies are in the oven, combine butter, cream cheese, salt, vanilla extract and almond extract in the bowl of an electric mixer on medium-high speed. Beat until creamy, about 1 minute. Reduce speed to low, add powdered sugar and mix until smooth.
When cookies are still warm, top each cookie with about 1 ½ teaspoons icing, and gently spread icing across top of cookie (or fill a pastry bag fitted with a small tip and pipe icing over cookies).
Cool cookies completely, then refrigerate until icing sets. Store cookies in a tightly covered container in the refrigerator, and serve at room temperature.
Notes
Note: I added the powdered sugar dusting technique which made for easier rolling for me. Patrice says you can also just crumble the cookie dough out on wax paper or parchment and press it into shape then smooth over the top with rolling pin. And if you compare her original recipe to today's version the baking soda has been eliminated.
Prep Time:

20 minutes

dough chilling time 2 hours:

Cook Time:

8 minutes

Category:

cookies

Method:

oven

Cuisine:

American
Keywords: cinnamon buns, rolled cookies, sweet treat