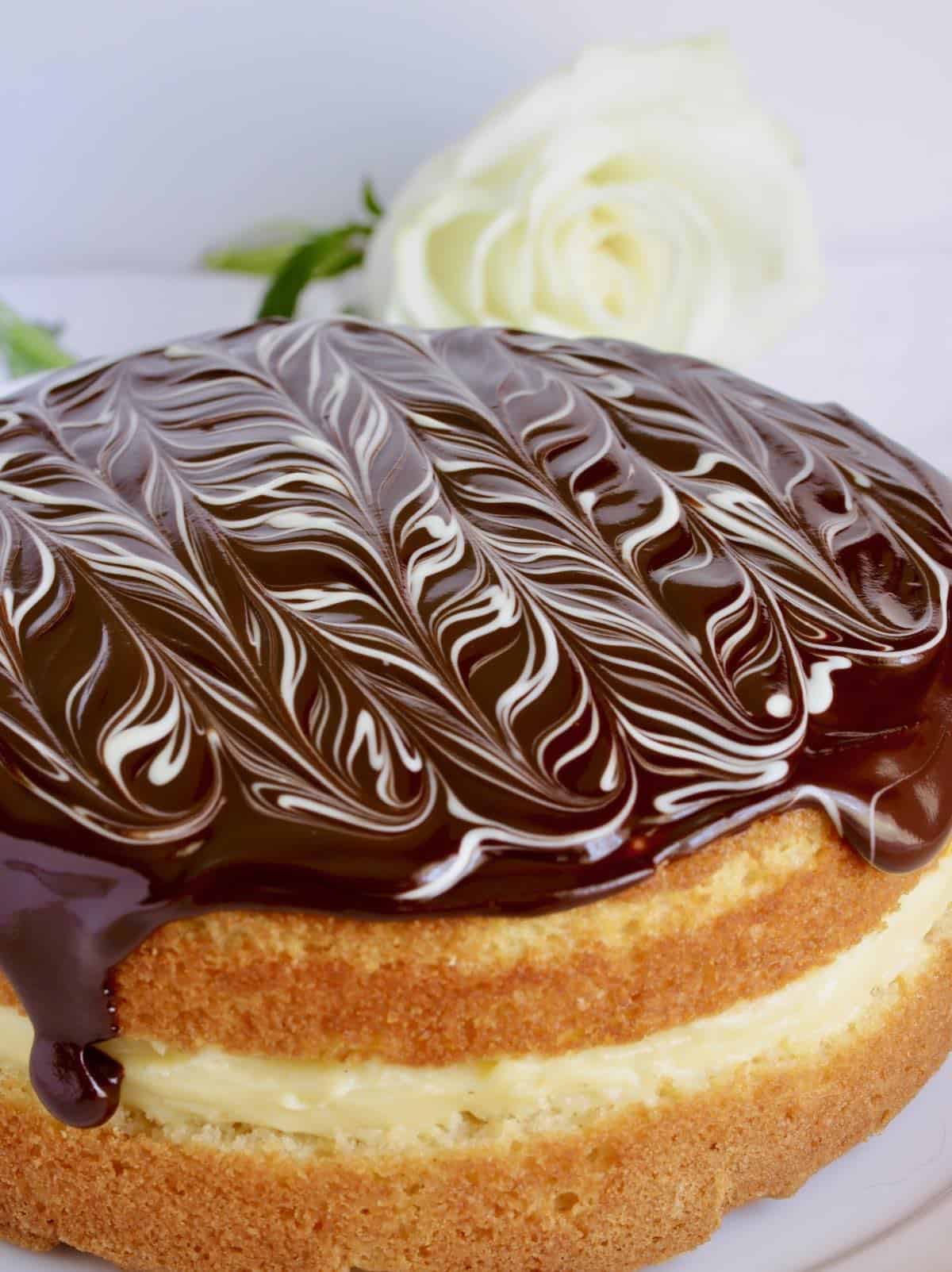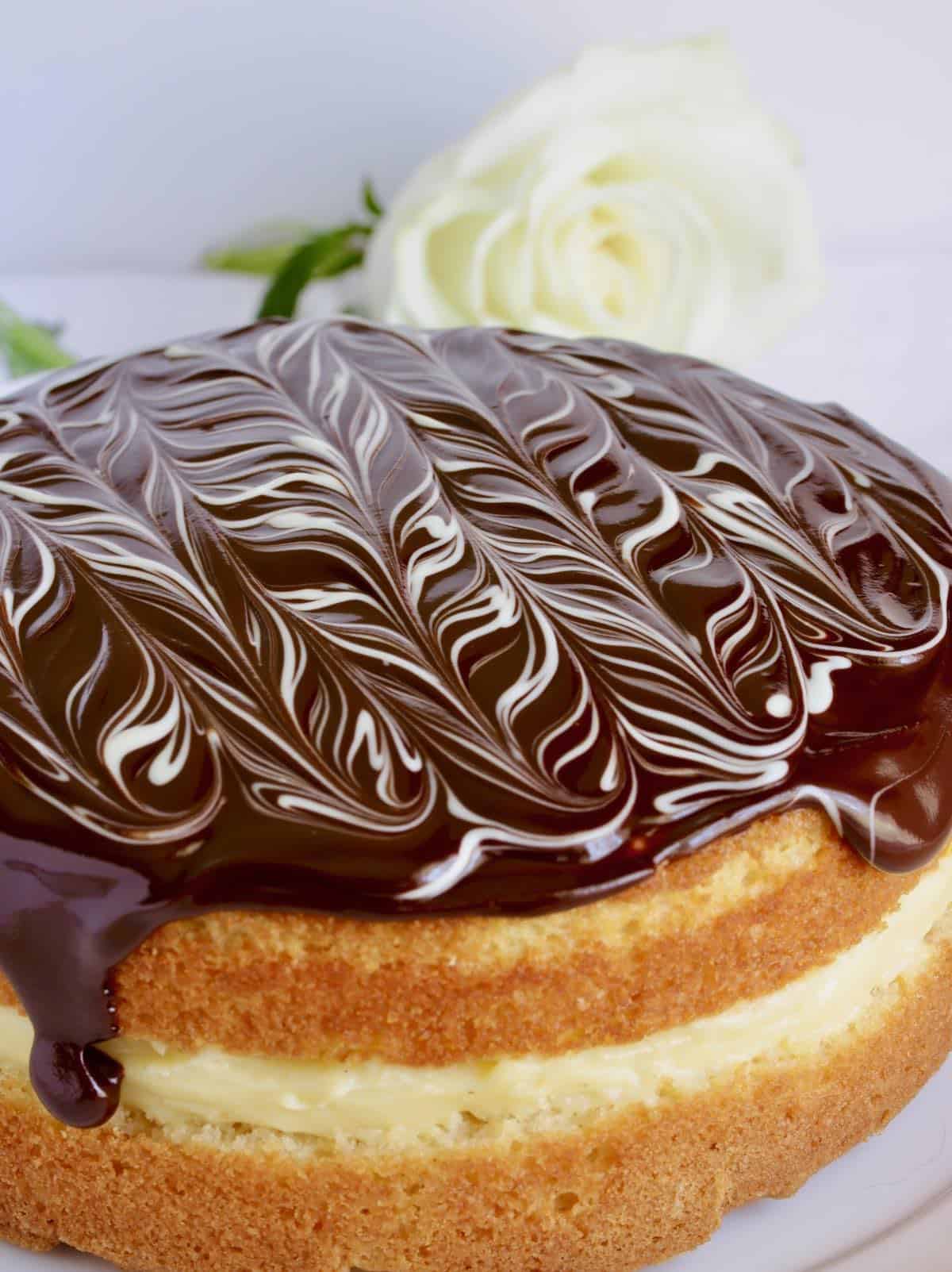 Happy heavenly birthday William. The best spirited Boston Cream Pie a way to celebrate you.
#30 It's Your Day
Your life was cut short too soon, but you lived fuller than most. Further, You cultivated a beautiful diverse garden filled with people far and wide who still love and remember you. They reach out every day, but especially at this time to surround me with the kind of love and appreciation you showed them. Happy birthday my boy. You are loved and missed by so many.
This recipe is adapted from the Joy of Baking. I love this web site for its detailed recipe instructions, weight measurements and videos. Besides angel food cake with strawberries another of William's favorite desserts was Boston Cream Pie. I fancied this one up with a white chocolate swirl and gave it a touch of Will Keys spirit in the chocolate glaze. Spirited Boston Cream Pie is extra special.
The recipe is designed to make 12 cupcakes, but I chose to make a 6-inch round cake plus 6 cupcakes from the batter. I think William would have eaten the whole cake himself.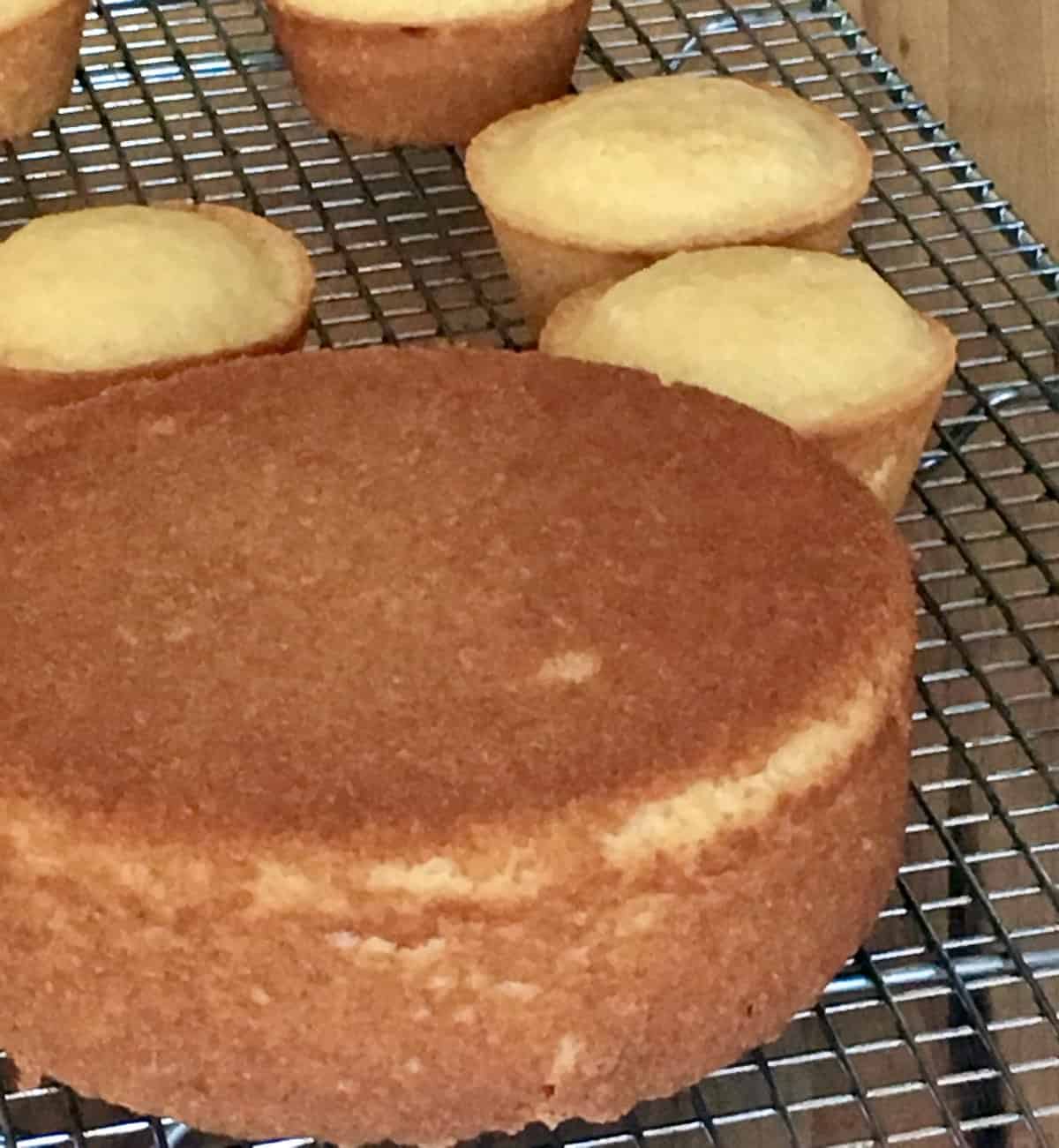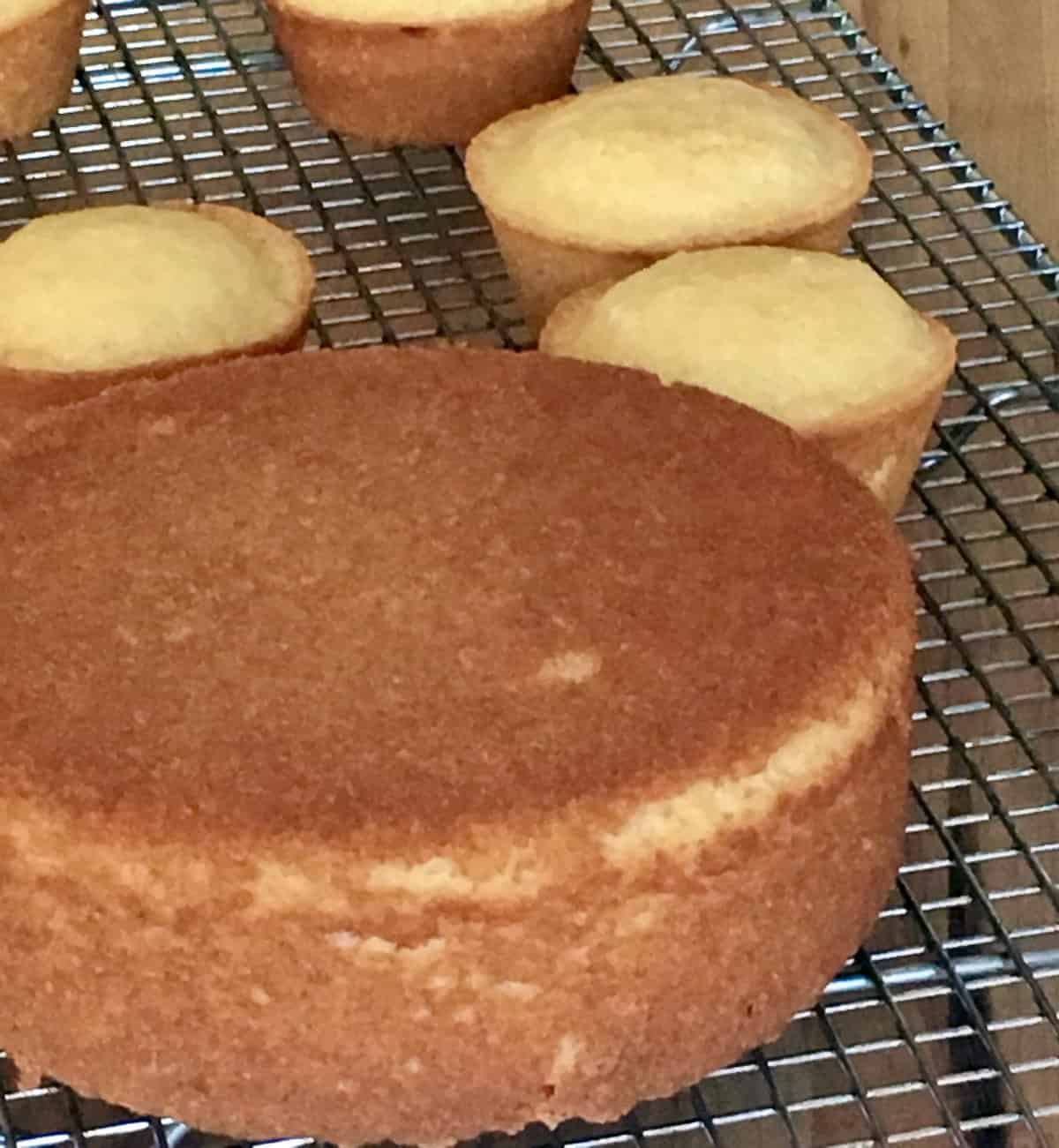 Print
Boston Cream Pie Cupcakes
---
Author:

Total Time:

1 hour 3 minutes

Yield:

12

cupcakes

1

x
Description
In addition to the cupcakes I made a 6-inch round cake with the batter.
---
1 ½ cups all-purpose flour
1 ½ teaspoons baking powder
¼ teaspoon salt
½ cup unsalted butter, room temperature
1 cup (200 grams) sugar
2 large eggs, room temperature
1 ½ teaspoons vanilla
½ cup milk, room temperature
2 large egg yolks (35 grams)
3 tablespoons (40 grams) sugar
2 tablespoons (20 grams) firmly packed cornstarch
⅛ teaspoon salt
1 cup whole milk
½ tablespoon (6 grams) softened unsalted butter
½ teaspoon vanilla
4 ounces (120 grams) semisweet or bittersweet chocolate, chopped
3 tablespoons (42 grams) unsalted butter
1 ½ tablespoons light corn syrup (or liquid glucose or golden syrup)
1 tablespoon Jack Daniels
2 squares white chocolate
---
Instructions
Heat oven to 350 degrees F (180 degrees C) and lightly butter 12 muffin cups, or spray with a non stick baking vegetable spray. (I did 6 cupcakes and a 6-inch round cake)

In bowl, whisk together the flour, baking powder, and salt.

In the bowl of your electric mixer, or with a hand mixer, beat the butter until soft (about 1-2 minutes). Add the sugar and beat until light and fluffy (about 3-4 minutes). 

Scrape down the sides of the bowl as needed.

Add the eggs, one at a time, beating well after each addition. Beat in the vanilla extract.

Then, with the mixer on low speed, alternately add the flour mixture and the milk, in three additions, beginning and ending with the flour.

Using a level ice-cream scoopful, fill 6 muffin cups with the batter and bake for about 16-18 minutes or until a toothpick inserted into a cupcake just comes out clean.

Spoon remaining batter into the 6-inch round pan.

Bake 30 minutes or until wooden pick inserted in center comes out clean.

Remove from oven and place on a wire rack to cool completely.

For Pastry Cream:

In a medium-sized heatproof bowl, whisk the 2 egg yolks with the sugar.

Add the cornstarch (corn flour) and salt and mix until you have a smooth paste.

Meanwhile, in a saucepan bring the milk just to boiling (the milk starts to foam up.) Remove from heat and slowly pour the milk into the egg mixture, whisking constantly to prevent the eggs from curdling (pour through strainer if necessary).

Pour the egg mixture back into a medium saucepan and cook over medium heat until boiling, whisking constantly. When it boils, keep whisking the mixture for another 30 - 60 seconds or until it becomes thick. Remove from heat and immediately whisk in the butter and vanilla extract.

Pour into a clean bowl and cover the surface with plastic wrap to prevent a crust from forming. 

Cool to room temperature and then refrigerate until firm. The pastry cream can be stored for up to 3 days. Whisk or stir before using to get rid of any lumps that may have formed. (I pressed my through a sieve to get it extra smooth and creamy.)

For Chocolate Glaze

: Melt the chocolate, butter, and corn syrup in a stainless steel bowl placed over a saucepan of simmering water. Remove from heat, stir in the Jack Daniels, and let cool until it thickens slightly (to pouring consistency).

Melt the white chocolate.

Assemble

: Place the pastry cream in a piping bag fitted with a ½ inch (1 cm) plain tip. Fill each cupcake with the pastry cream by inserting the pastry tip into the top of each cupcake and squeezing just until you start to see cracks in the top of the cupcake.

Then pour about 1-2 tablespoons of the chocolate glaze onto the center of each cupcake, letting it drip down the sides.

Drizzle with some melted white chocolate and swirl with the end of a toothpick.

Let the cupcakes sit at room temperature for an hour or two, or until the chocolate glaze dries.

The cupcakes can then be covered and stored in the refrigerator for a couple of days. Bring to room temperature before serving. (I zapped a cold cupcake for 15 seconds in the microwave and it was heavenly)

For the cake: slice it in half horizontally and place bottom half on serving plate. Top with remaining pastry cream. Place second cake layer on top. Spoon remaining glaze and white chocolate over the top; swirl it.

Makes 12 cupcakes or a 6-inch cake and 6 cupcakes
Notes
This recipe makes 12 cupcakes or 6 cupcakes plus 1 (6-inch) round cake
Prep Time:

45 minutes

Cook Time:

18 minutes

Category:

dessert

Method:

baking

Cuisine:

American
Keywords: Boston cream pie, cupcakes, vanilla, Jack Daniels, pastry cream