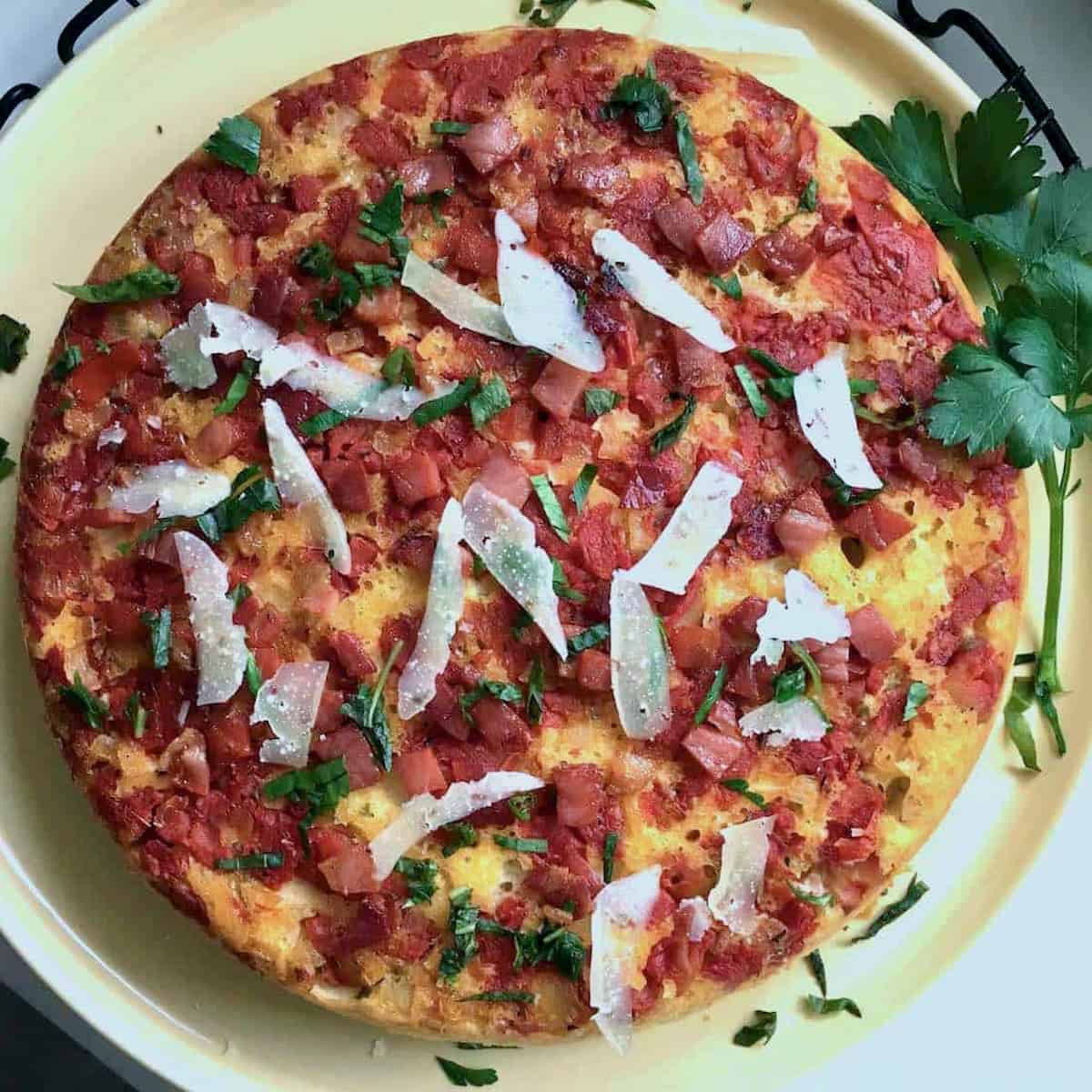 Perfect winter tomato pie
In the early days of grief I feel bombarded by things that remind me of William. My heart is easily overwhelmed by military ads on TV or suddenly ripped to shreds when a Sailor or a Marine pass me by in the mall. It feels like torture every time I see a shiny black Toyota truck on the road. William loved his truck, the first big purchase he made upon his return from Afghanistan. Around every corner or so there are "signs" of him. My brain and my heart can't take the thought of him gone.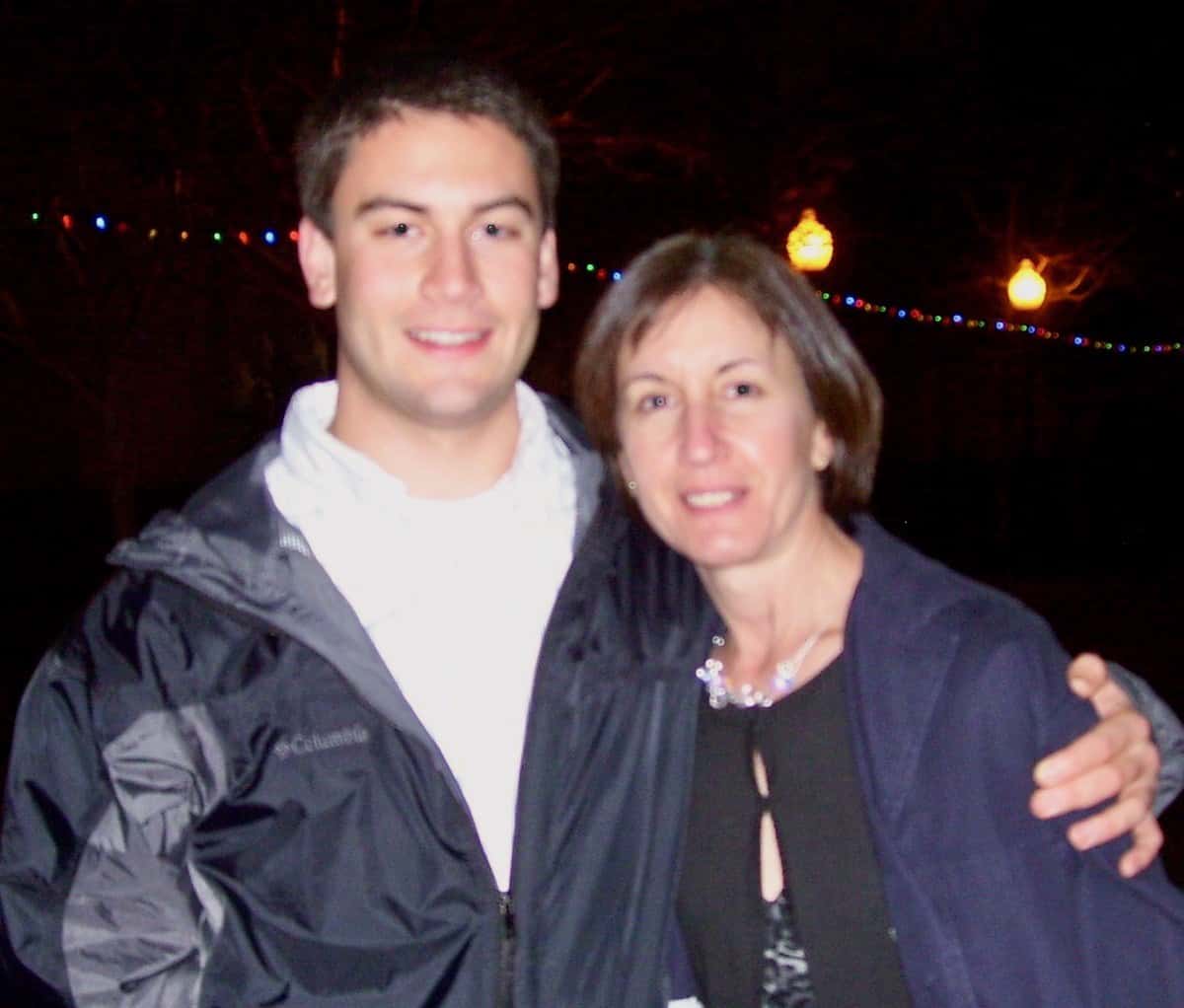 Fast-forward to today. I have a change of heart. Any sign of William brings my ticker peace and a much needed reminder that he has never really left. The real signs are few and far between now. They show up when least expected, but most needed. Certainly, there is a part of me hoping that I see a sign of him in Rome, Italy where his best friend, Whit, is marrying the fabulous and beautiful, Marisa.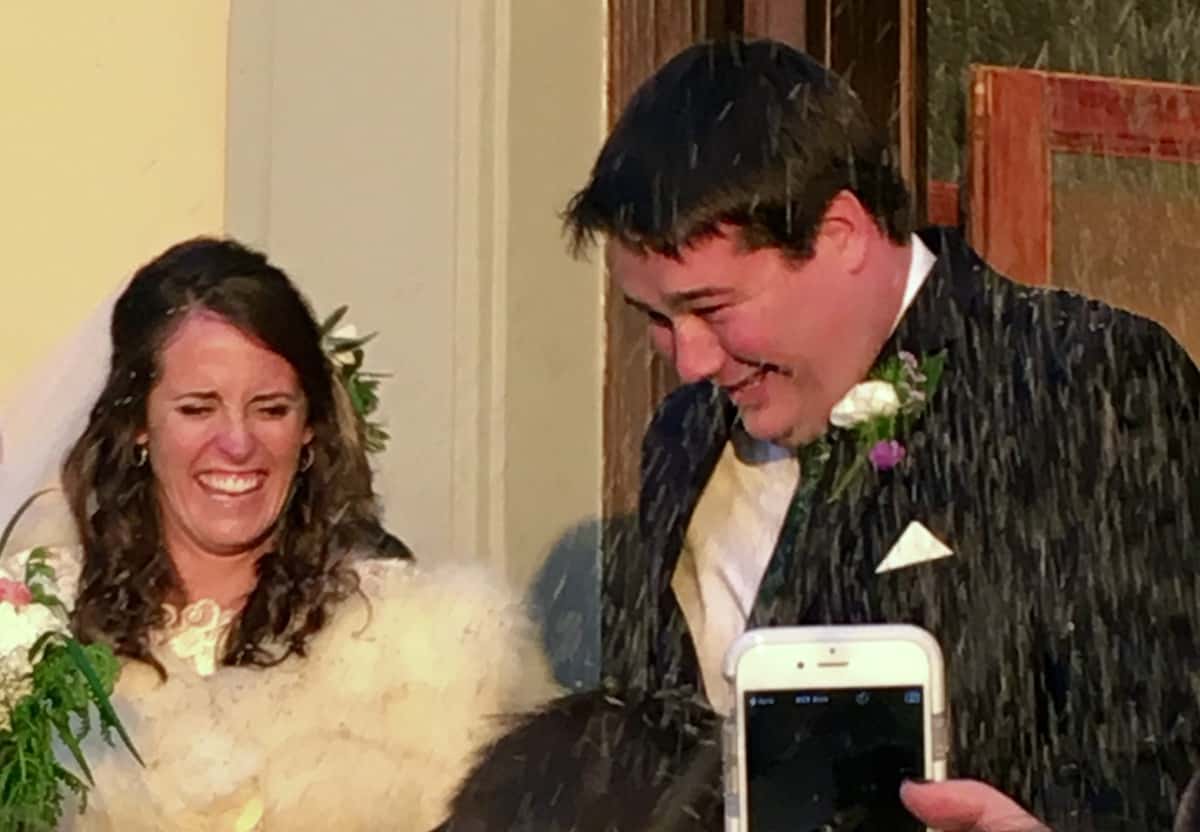 William doesn't disappoint. Of course, he shows up. He would not miss this wedding for anything. If you follow this blog you already know that William affectionately code-named me "broken compass". I am the girl who can't find her way out of a box, so it comes as no surprise I took the wrong way back to the hotel following a bridal luncheon. (In my defense, every street and alley in Rome looks alike.) Spinning around, I turned a corner and there he was on top of a church. An 8-point buck with a cross between the horns. Could it be a sign?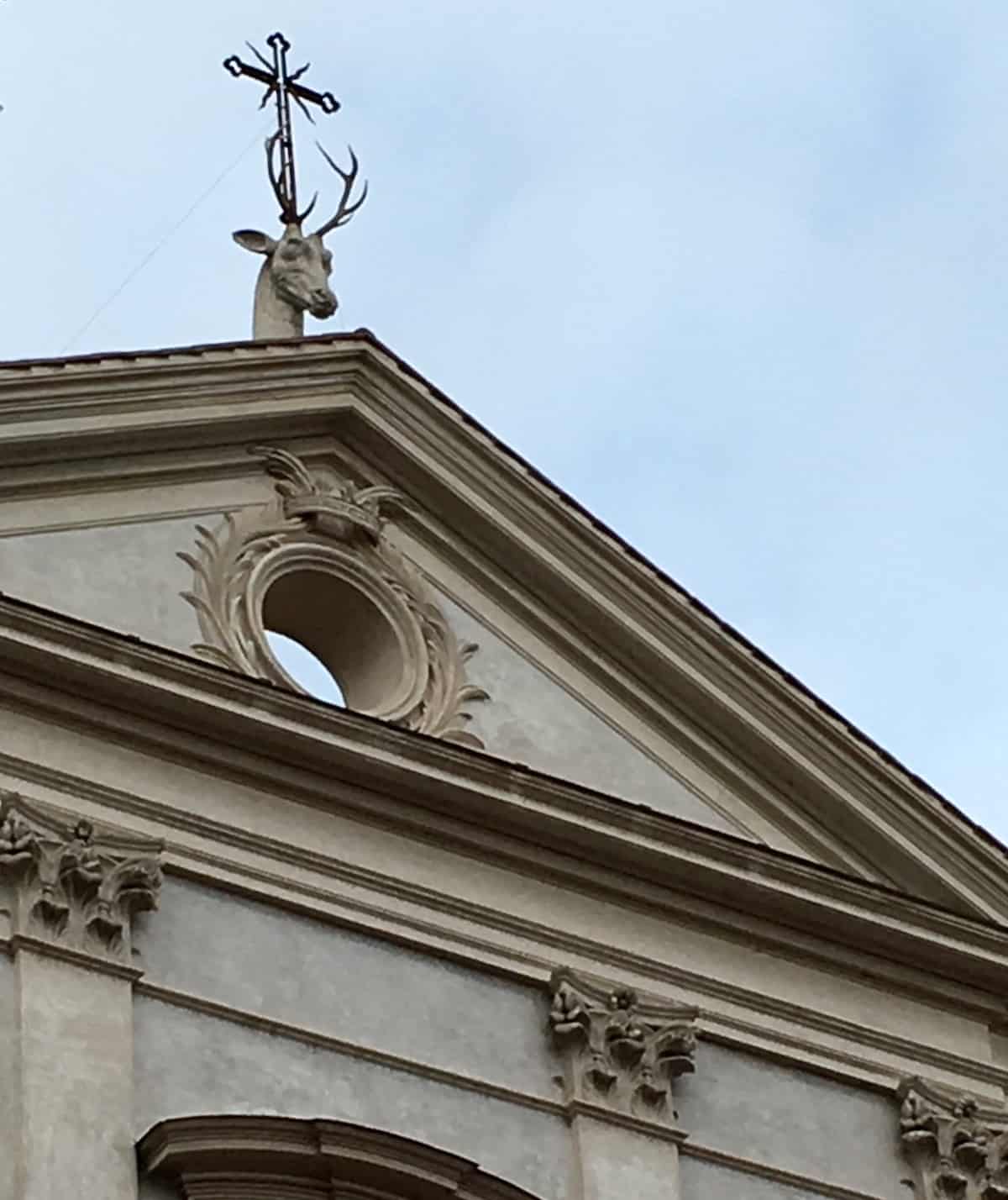 Turns out this church celebrates Eustace who is revered as a Christian martyr and patron saint of hunters, soldiers and also of anyone facing adversity. I think William is trying to help me get my faith in God back. What do you think?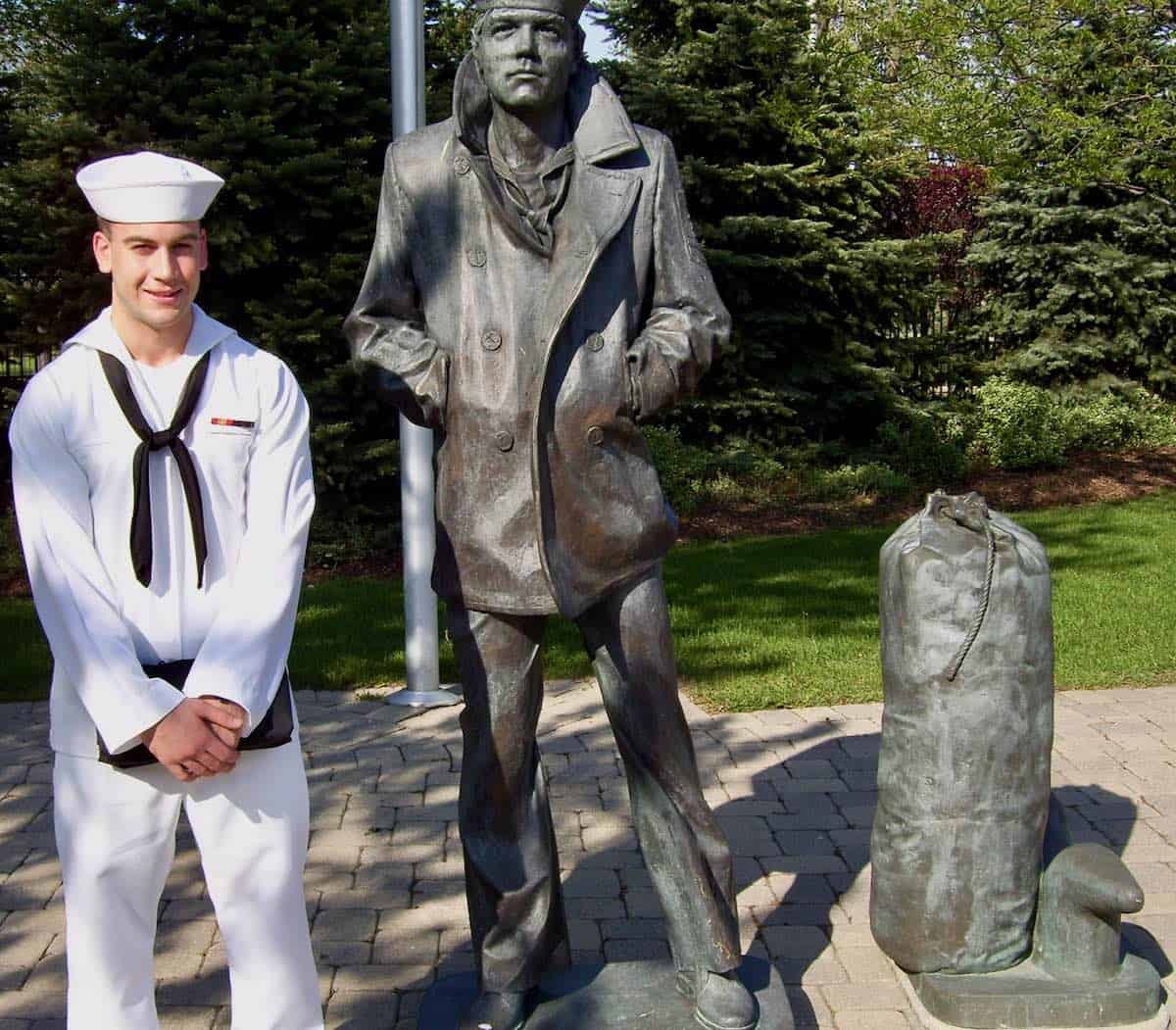 Maybe William didn't think I was 100% convinced. So, he pulled out the big guns at the farm where the wedding was to be held. On a walk, the morning of the wedding, I followed an old dirt road that led me to a narrow stone stairway. I climbed into a private courtyard. It was there on an ancient Etruscan building I found these hearts these two hearts perfectly tied together. WHOOSH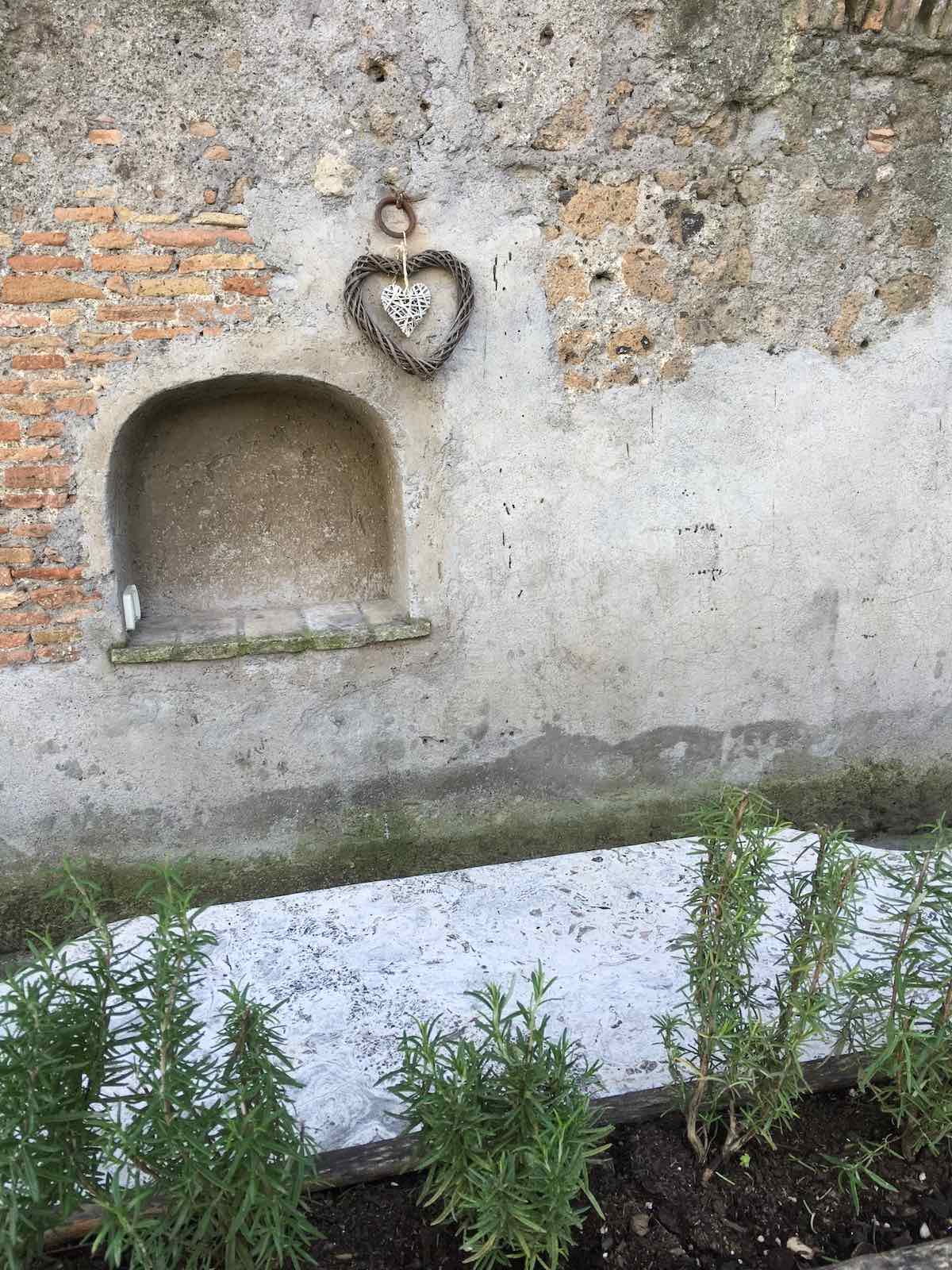 Congratulations Marisa & Whit. May your hearts always be perfectly tied together. It is the way it is meant to be. Love always.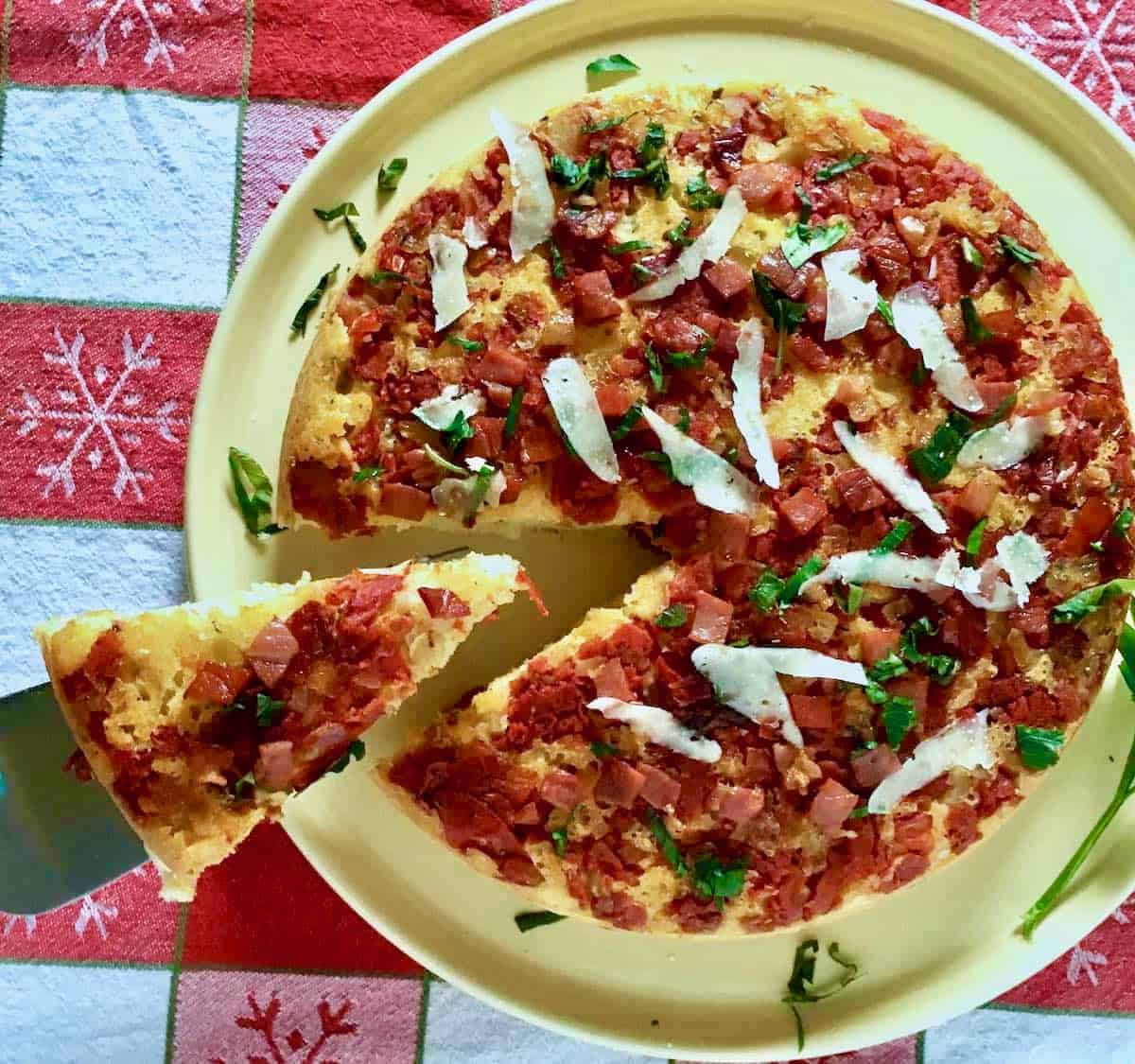 Now, I have had a change of heart concerning this recipe. I have made many variations of it always including fresh tomatoes, but this time of year the grocery store offerings are not impressive. So, I tried an organic canned version and honestly I can hardly tell the difference.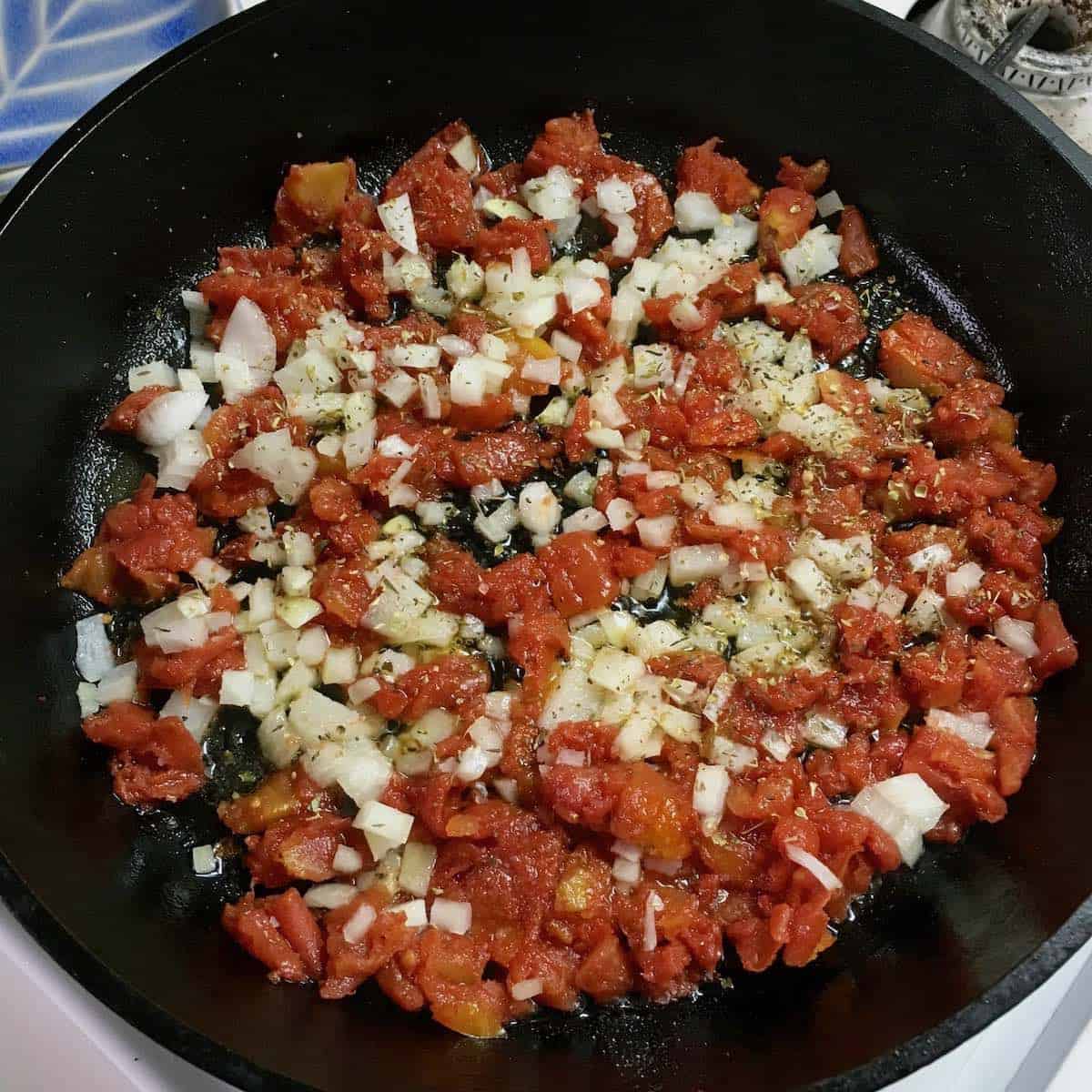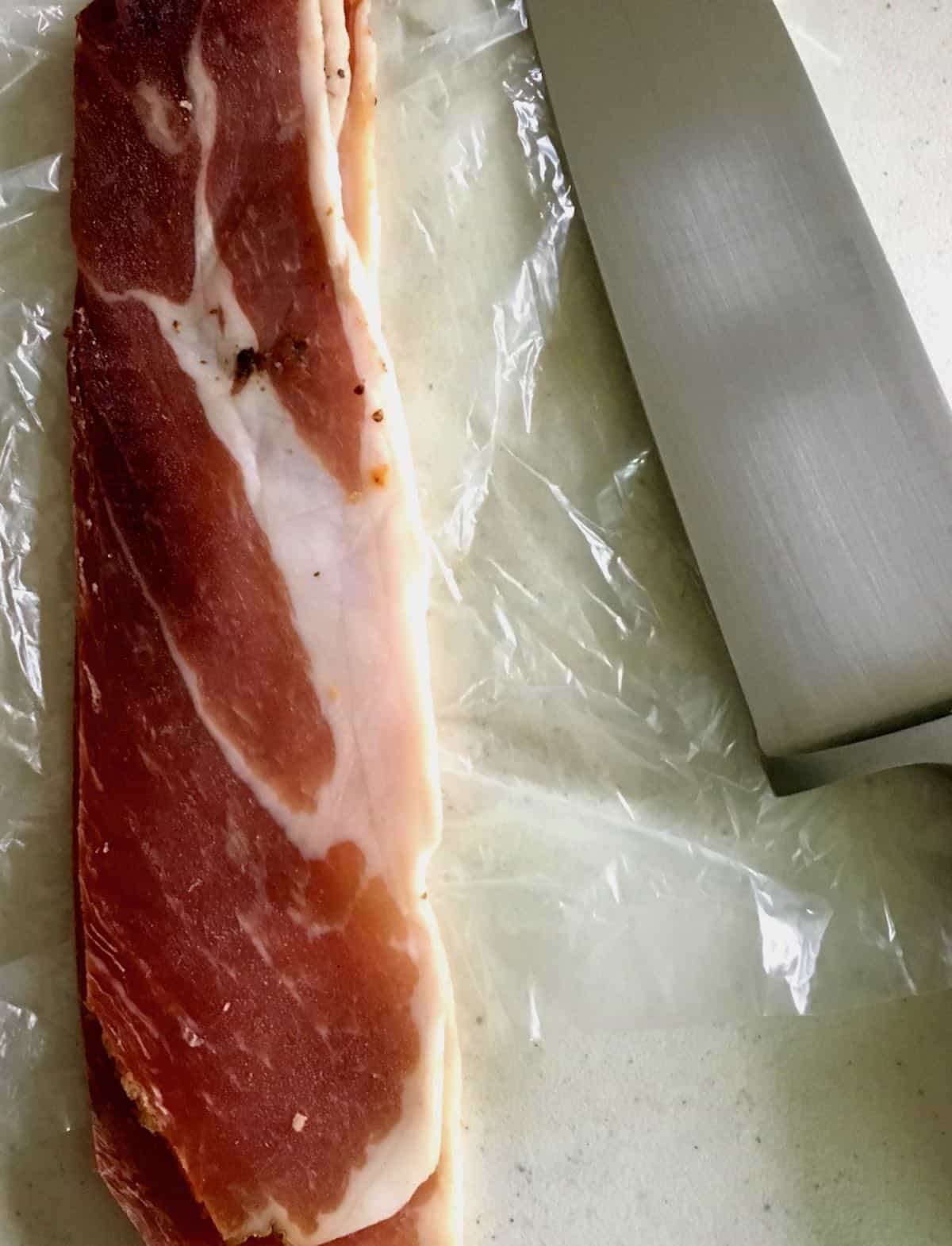 Print
Pan Roasted Winter Tomato Pie with Crispy Speck
---
Author:

Total Time:

50 minutes

Yield:

serves

8

-

1

0

1

x
Description
Such a beautiful and satisfying bite. In winter find the best canned tomatoes available.
---
½ cup plus 1 tablespoon olive oil, divided
1 (14.5 oz) can diced tomatoes, drained well (I like Muir Glen brand)
½ cup chopped sweet onion
1 tablespoon plus 2 teaspoons sugar
½ teaspoon dried Italian seasoning
1 ½ teaspoon kosher salt, divided
2 cups all purpose flour (King Arthur is the best)
¼ cup freshly grated Parmesan cheese* plus shards for garnish
1-tablespoon baking powder
½ cup sour cream
½ cup milk
3 eggs
2 tablespoons chopped fresh basil plus additional for garnish
1 slice imported Italian speck, diced (ask Butcher to slice it like thick cut bacon)
---
Instructions
Heat oven to 375F. Heat ¼ cup of oil in 12-inch non-stick, oven-safe skillet (I use my Lodge cast iron pan) over medium-high heat until hot.
While the pan is heating up, place drained tomatoes in center of 3-layers of paper towels. Wrap the paper towels around the tomatoes and gently squeeze out any remaining liquid. Add tomatoes, onion, 1-tablespoon of sugar, Italian seasoning and ½-teaspoon of salt to skillet. Reduce heat to medium. Cook, stirring occasionally, for 6 to 8 minutes or until vegetables are lightly browned.
Meanwhile, in medium bowl, whisk flour, cheese, baking powder, remaining 2 teaspoons of sugar and 1 teaspoon of salt.
In another bowl, whisk sour cream, milk, eggs, basil and remaining ¼- cup of olive oil. Add milk mixture to flour mixture blending just until dry ingredients are moistened.
Spread tomatoes and onions into an even layer over bottom of hot pan. Spoon batter evenly over tomatoes and onions smoothing to cover them completely.
Transfer skillet to oven. Bake 25 minutes or until top is just golden.
Let stand 5 minutes before inverting onto serving plate or cutting surface.
Meanwhile, cook speck in remaining 1 tablespoon of olive oil until brown and crispy. Sprinkle speck over top of pie along with some shredded basil and shards of Parmesan cheese.
Slice into wedges and serve warm.
Prep Time:

10

Cook Time:

40

Category:

main dish

Method:

stovetop/oven

Cuisine:

Italian
Keywords: tomato pie, quick bread, Italian, speck