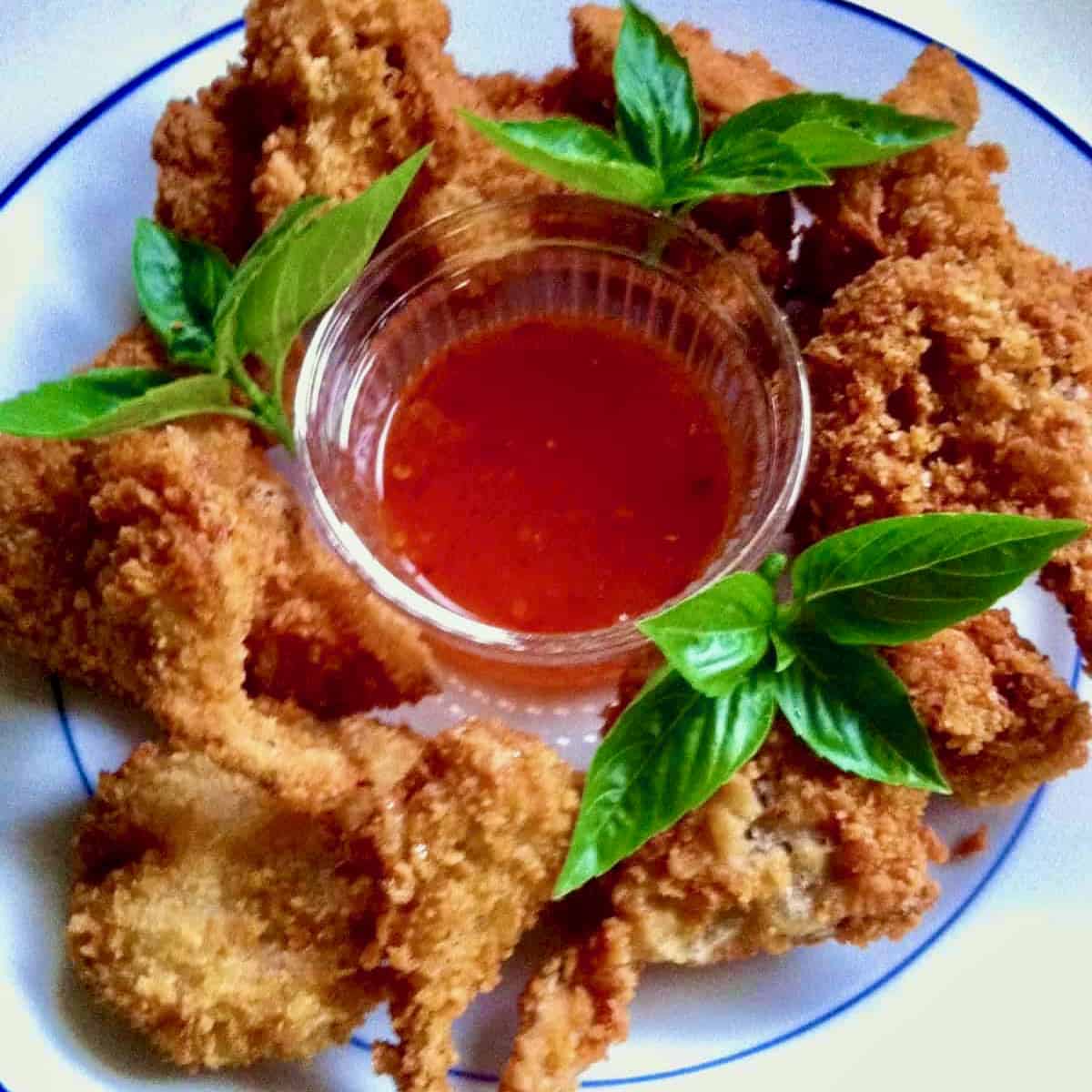 Crispy Coconut Oyster Mushrooms
This weekend my hometown of Kennett Square, PA has closed down its main streets in anticipation of 100,000 visitors. MushroomFest2015 is in full swing celebrating its 30th year with vendors, music, food, contests and entertainment. Several months ago I was asked to be a "celebrity chef" and do a cooking demo in the culinary tent.
I was flattered and replied with an enthusiastic, "yes", but as the date drew near I grew more nervous and anxious about my ability to do such a presentation. I love this town and I love the festival which is run by volunteers, but I was so scared about falling on my face. Honestly, I thought about backing out.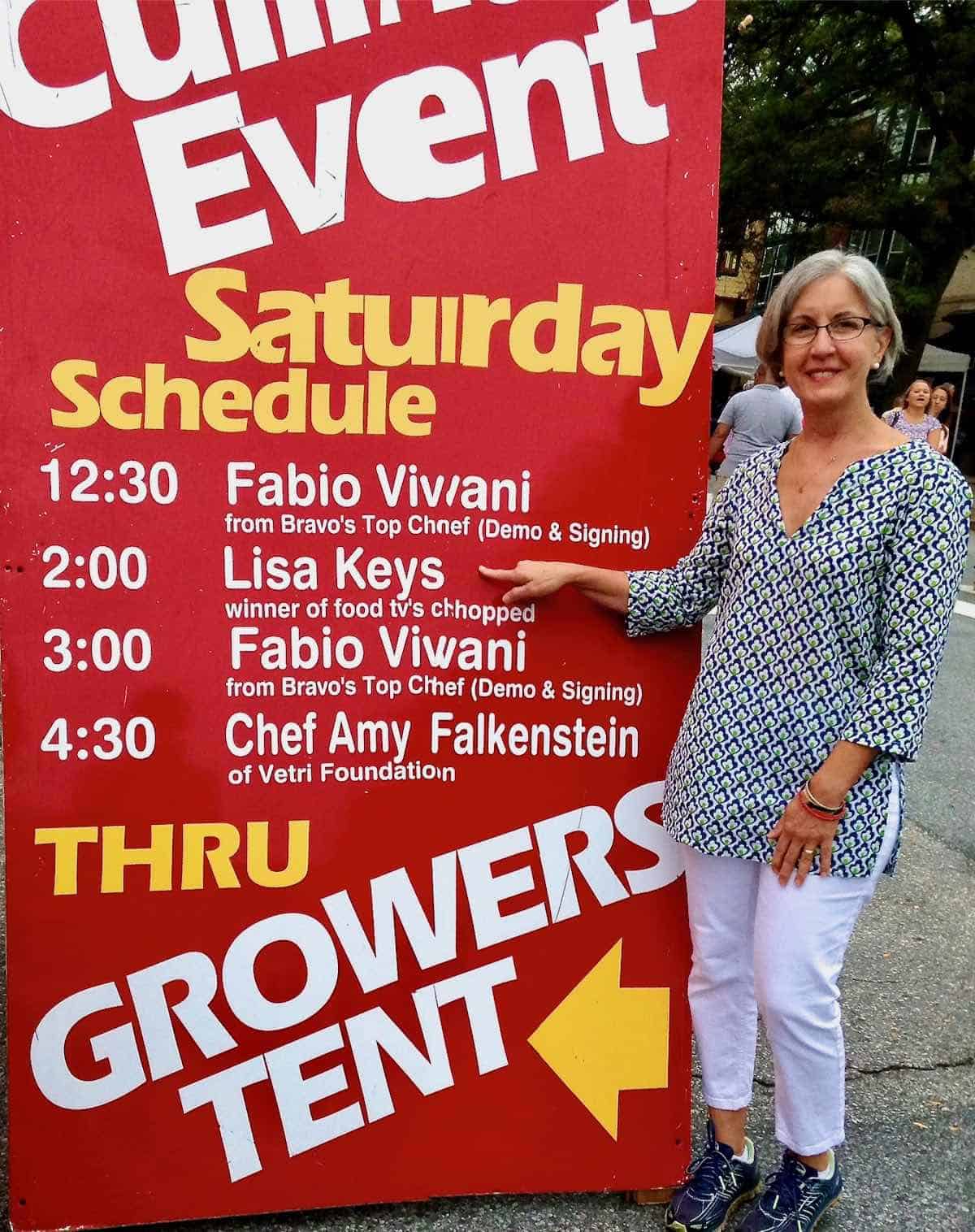 Having never done a cooking demonstration before this unfamiliar territory is frightening. How was I going to cook, on a stage, and entertain a crowd á la Food Network Star? It wasn't something I could practice.  In addition, I had to follow the famous and charming Top Chef fan favorite Fabio Viviani. Not too much pressure.
Did I really say, "yes"? Truth is I am no Food Network Star. Further, other self-doubting thoughts were taking up space in my head, but then it hit me why I said "yes". I promised to follow in his light.
Channelling my inner William and celebrating his fearlessness, I mustered up the courage to step out of my comfort zone and win over the crowd with my mastery of mushrooms.
Mushroom cooking tips.
To clean mushrooms: using a salad spinner insert, rinse mushrooms under cold running water and then spin them dry.
Caramelize mushrooms in a dry pan until they release all their liquid and liquid evaporates.
Grind mushrooms in a food processor and add to ground meat. The mushrooms add flavor and moisture while extending the meat.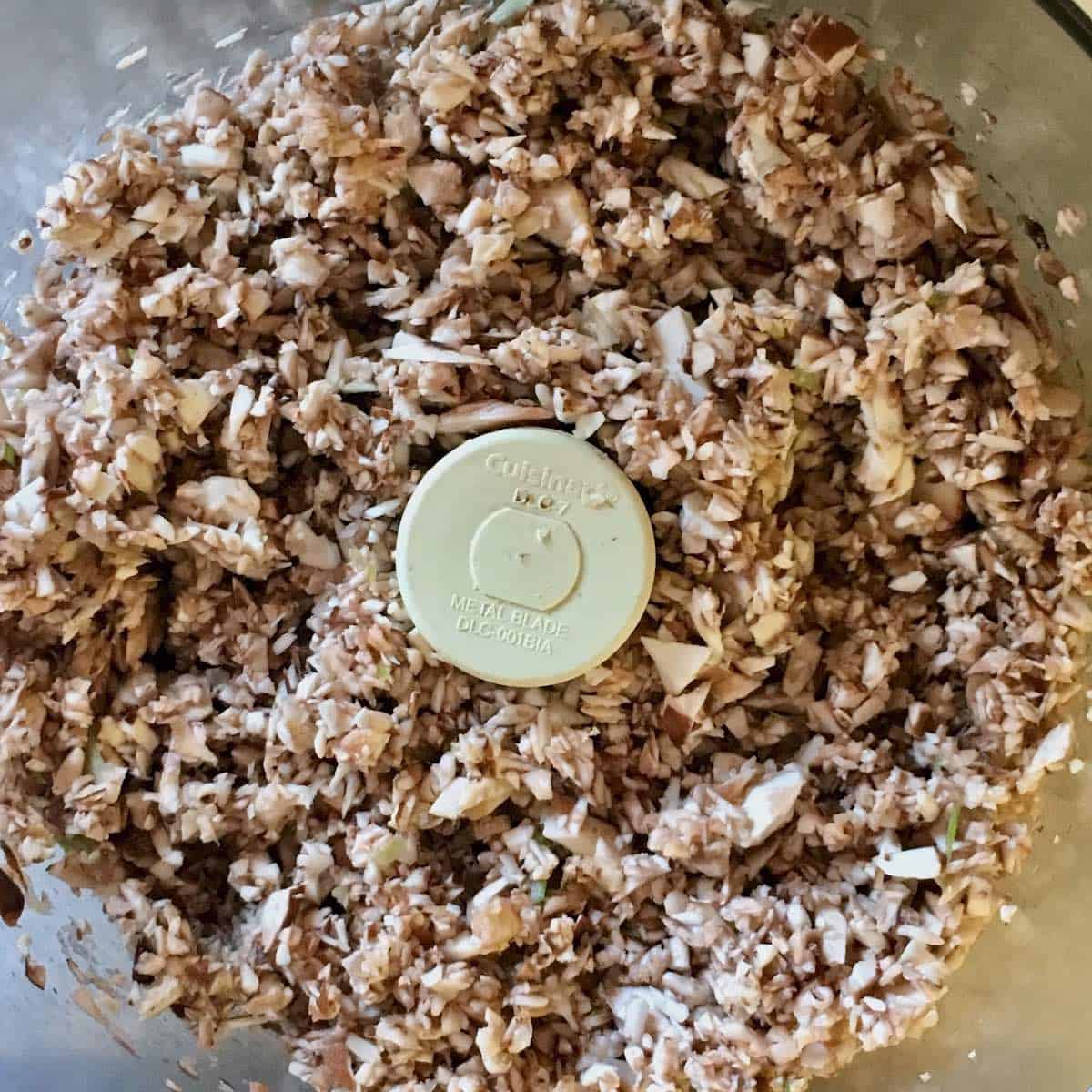 It's all part of the journey. Following in his light. Transforming myself. It's typical of grievers to take on some traits of those they have loved and lost. William has helped me conquer quite a few fears. I am ever so grateful for that.
Luckily, the demo went well. Surprisingly well. No fanfare. Just being myself. The crowd was engaged. They were laughing and cooking with me.
It was like being in my own kitchen. Cooking what I like and loving when I cook. The audience members asked questions and they learned. They clapped and I even got a few hugs. Thank you to those who stopped by and to my son for giving me the courage. I love and miss you every single day.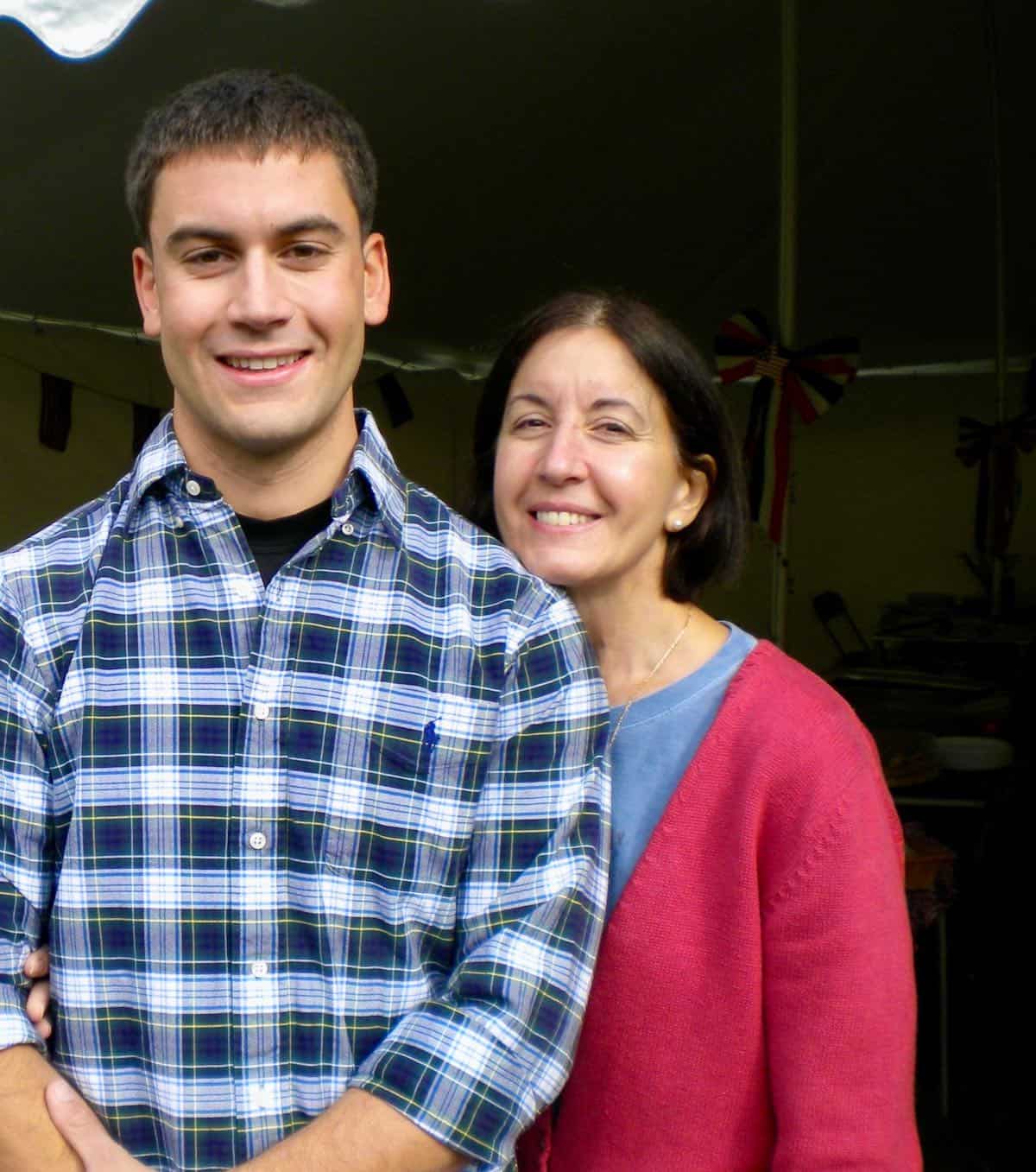 Now here is the fan favorite crispy coconut oyster mushrooms recipe. It is the perfect appetizer for not only the mushroom lover, but also for those who can't eat shellfish. Mushrooms are very similar in texture to shellfish. People have bit into these and ask if it is an oyster or shrimp. Serve with your favorite dipping sauce or try the one I suggest here.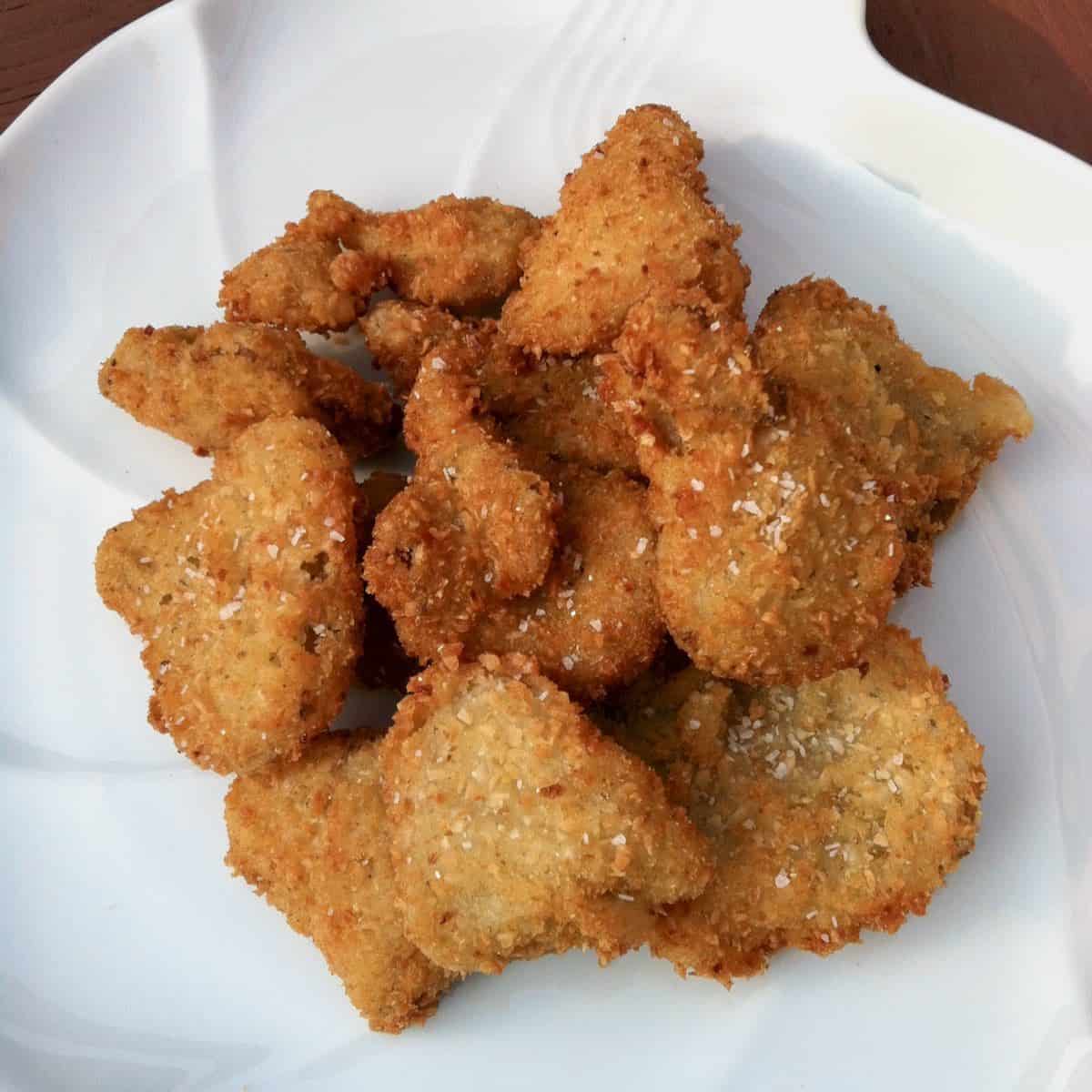 Print
Crispy Coconut Oyster Mushrooms with Sweet Asian Chili Sauce
---
Author:

Total Time:

22 minutes

Yield:

serves 6
Description
Crispy coconut oyster mushrooms are an outstanding appetizer.
---
1 cup flour
1 teaspoon salt
1 teaspoon ground ginger
½ teaspoon pepper
¾ cup lime-flavored seltzer water
2 cups unsweetened shredded coconut (I like Bob's Red Mill )
1 cup fine dry breadcrumb
18 oyster mushroom caps
vegetable oil ( for frying)
salt
Red Pepper Dipping Sauce
½ cup red pepper jelly
1 tablespoon seasoned rice vinegar
1-teaspoon Asian fish sauce or soy sauce
---
Instructions
In a mixing bowl, whisk flour, salt, ginger, pepper and seltzer until smooth.
Combine coconut and breadcrumbs in a large zippered bag.
Dip each mushroom in batter letting excess drip back into bowl.
Drop mushroom into bag and gently shake to coat with coconut crumbs. (At this point the mushrooms can be placed on a rack in the refrigerator until ready to serve.)
Pour oil to a depth of 2 inches in a deep skillet or Dutch oven; heat to 350°.
Fry mushrooms, in batches, 1 to 2 minutes or until golden brown.
Drain on paper towels. Sprinkle lightly with salt. Serve with dipping sauce.
To make the dipping sauce, in small saucepan over low heat, stir all the ingredients together until jelly is melted and blended.
Prep Time:

20 minutes

Cook Time:

2 minutes

Category:

appetizer

Method:

fry

Cuisine:

Asian
Keywords: oyster mushrooms, kennett Square, mushroom festival, coconut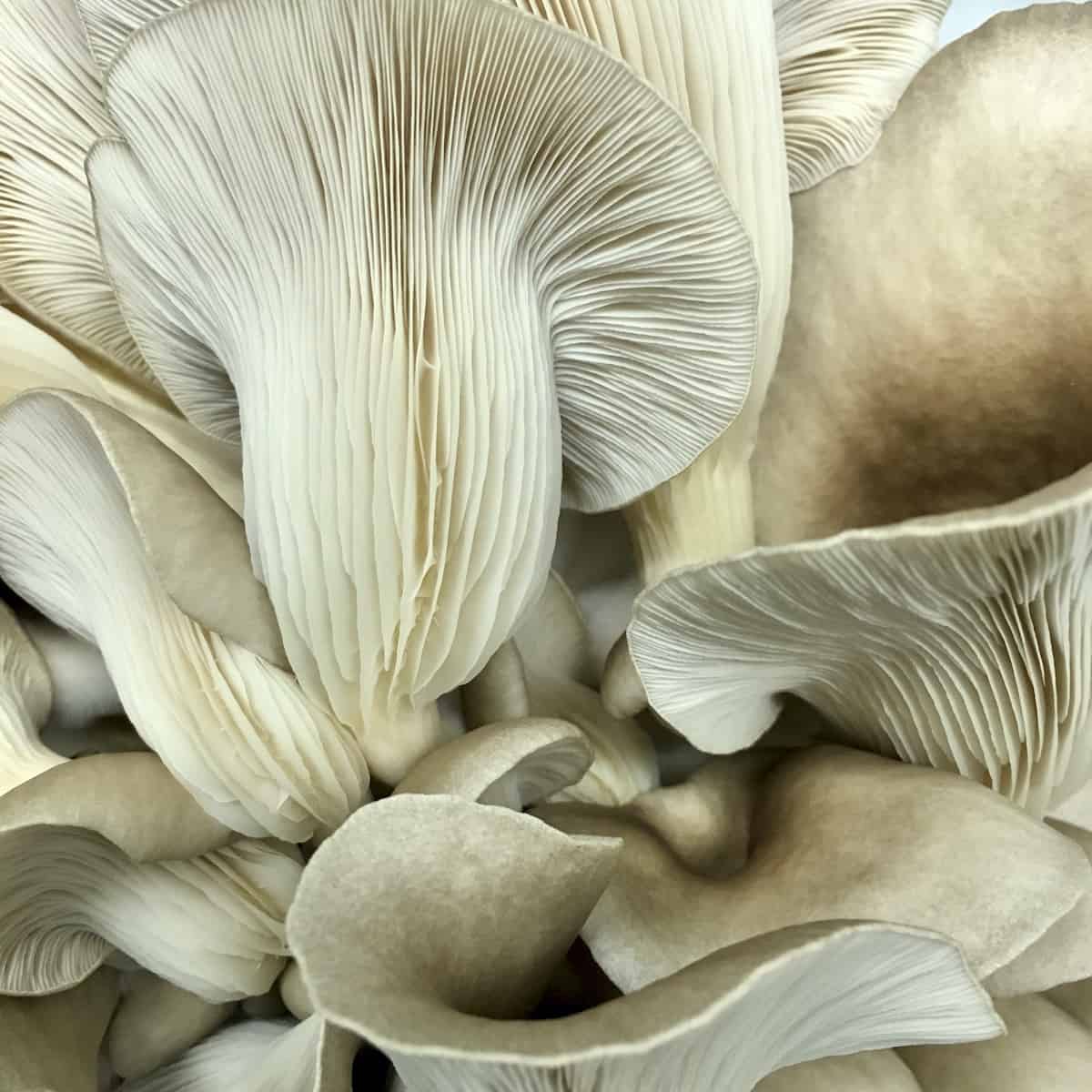 Finally, here is a mushroom fun fact. Like humans, mushrooms are the only fruit/vegetable that when exposed to ultra violet light make their own Vitamin D.