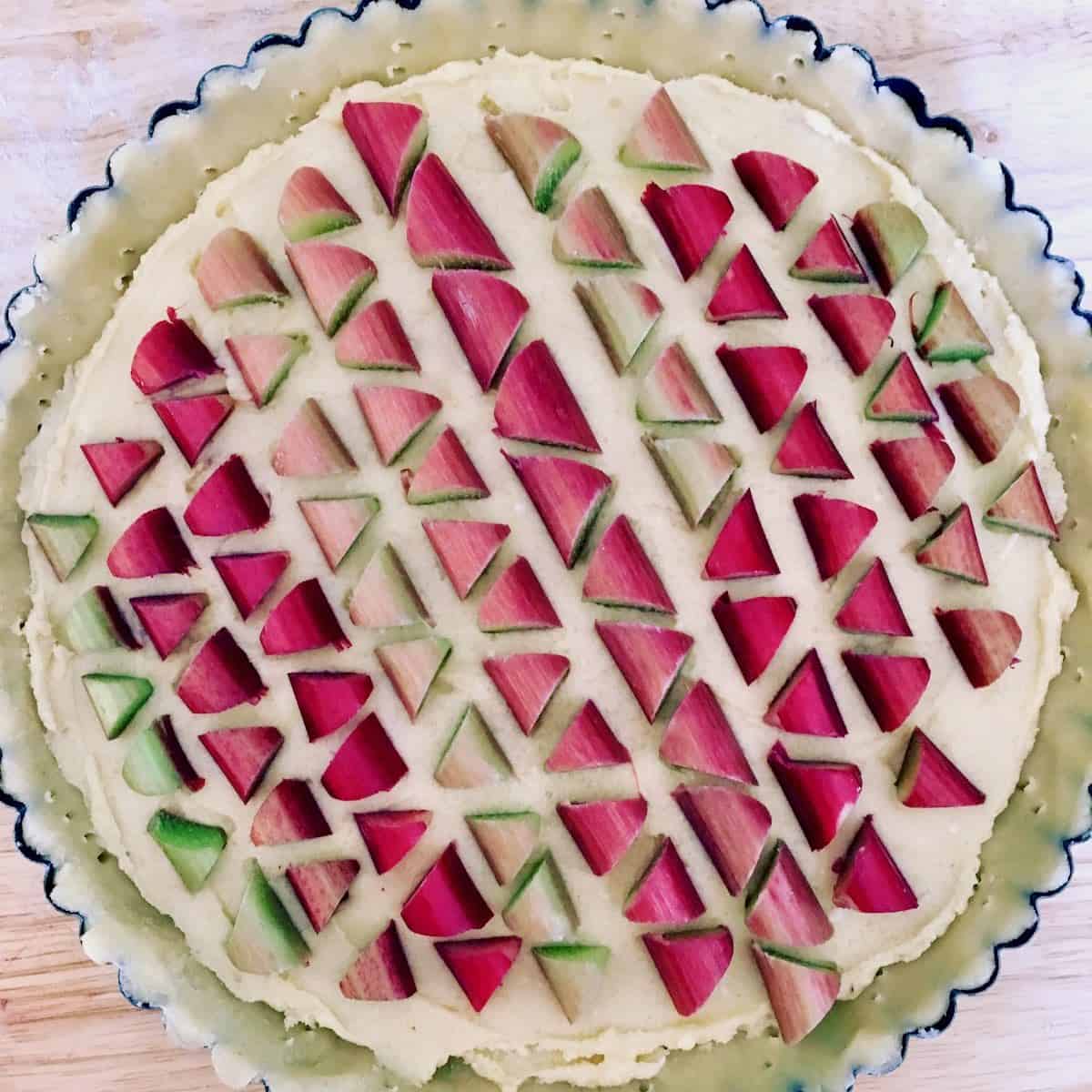 Before I discuss the best rhubarb tart let's chat about the garden. Earlier this month I trusted some internet information which led me to a huge garden blunder. I planted my much cared for indoor tomatoes outside too soon. The weather turned cold and especially windy just days later and being away from home I was unable to protect those beauties. Mother Nature took a toll on the plants, but they held on. Today, in spite of their ravaged leaves they continue to thrive and I am already seeing a few tomatoes. Planting a garden can teach us many lessons. Remaining strong no matter how life chooses to chew us up and spit us out is one of them. Stay calm and plant some seeds. The rewards are great.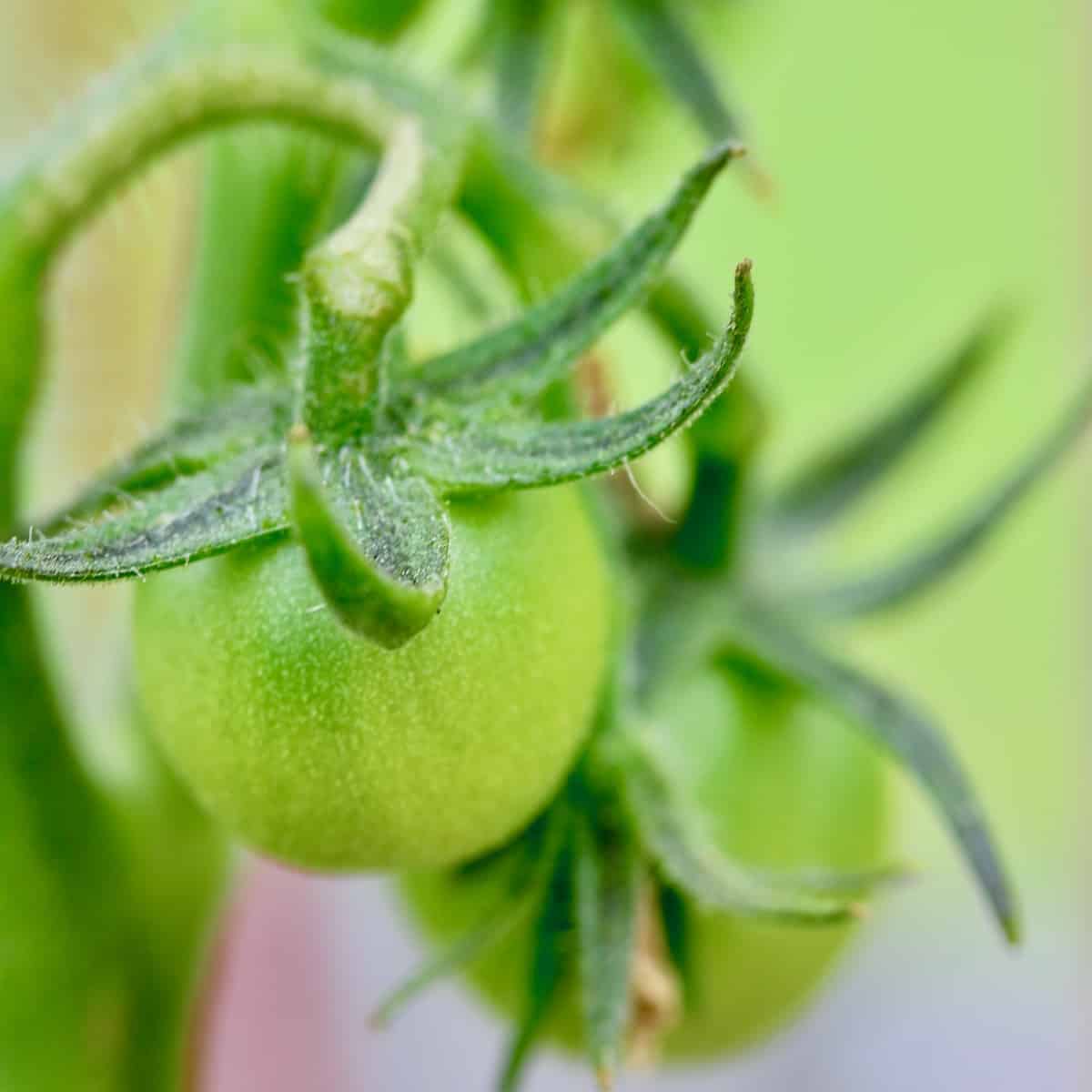 Tending a garden also teaches patience. For instance, I planted rhubarb last year and I really, really, really want to pick it, but I can't. The rule of thumb is to let the plant build its root system and strength over a three-year period before harvesting. It's the same with asparagus. It's been 7 years since I planted the asparagus and today we are harvesting more than we can eat. What a joy to share it. The reward of patience. Lesson learned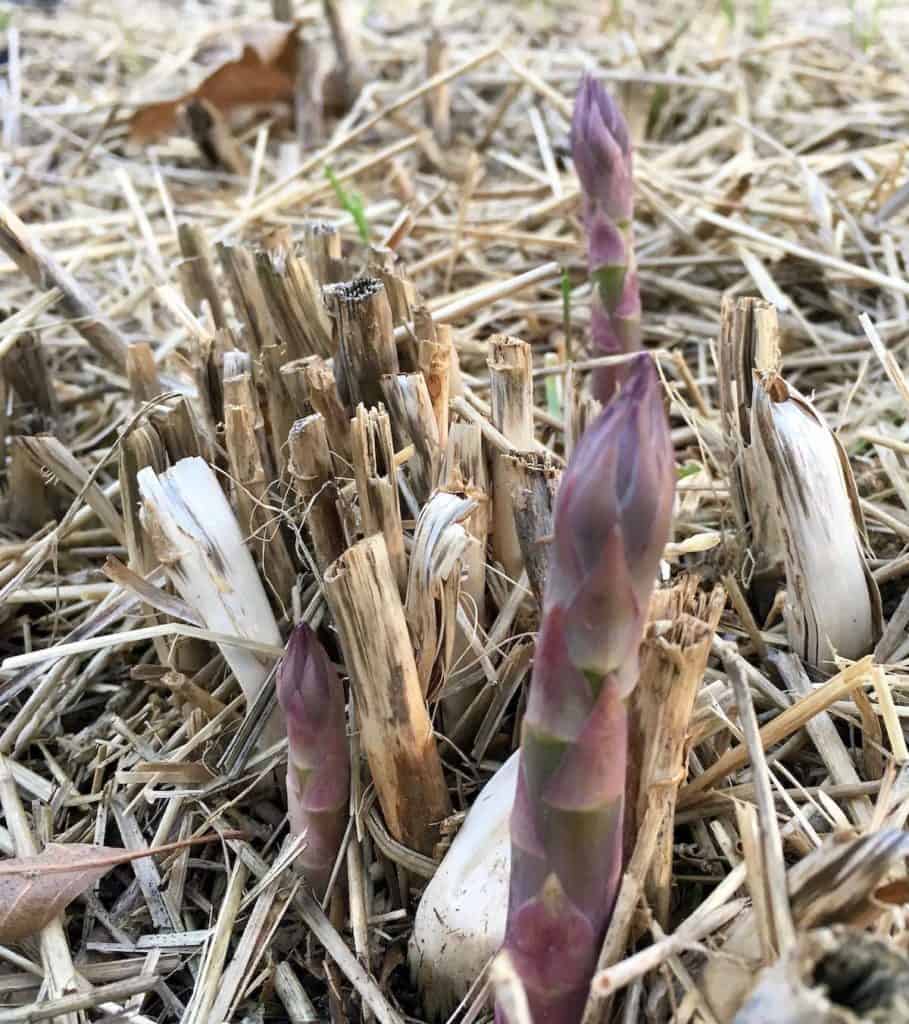 As the world is opening up so is the produce at the market. Rhubarb is plentiful in the spring, but has a short growing season. Get while the getting is good and stock up on the naturally tart stalks. This darling of a vegetable can be added to pies, muffins, quick breads and even savory dishes. it can also be sliced and frozen for later use in compotes and savory sauces.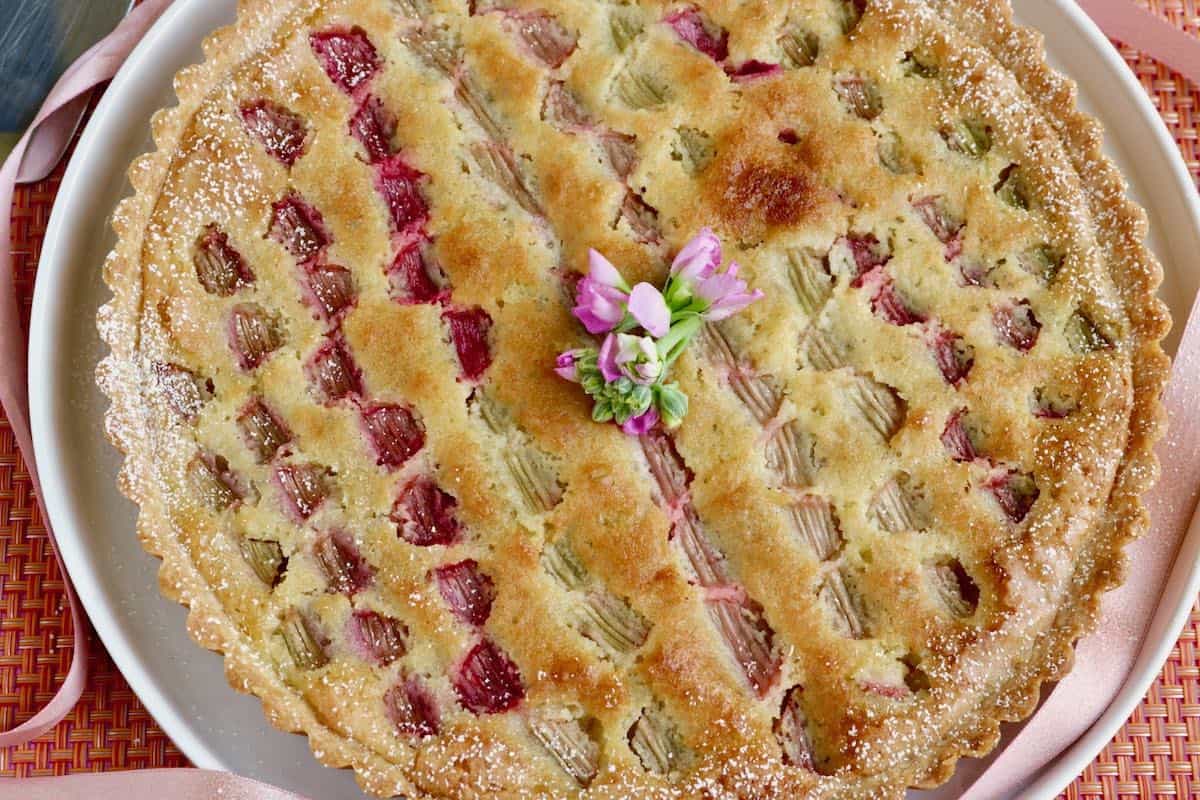 Print
Rhubarb Frangipane Tart
---
Author:

Total Time:

1 hour 5 minutes

Yield:

serves 8
Description
Fresh rhubarb with an almond frangipane in a buttery tart crust 
---
ALMOND FRANGIPANE
1⁄4 cup plus 2 tablespoon sugar
1⁄4 cup plus 1 tablespoon almond paste
1 stick (½ cup) unsalted butter, at room temperature 
2 large eggs
1 teaspoon pure vanilla extract
3 tablespoon unbleached all-purpose flour
1⁄4 teaspoon baking powder
1⁄4 teaspoon kosher salt
CRUST
1 stick (½ cup) unsalted butter, softened
1⁄4 cup plus 1 Tbsp. granulated sugar
1 egg yolk
1 1⁄4 cups all-purpose flour
1⁄4 teaspoon kosher salt
3 to 4 stalks fresh cut rhubarb, diced on diagonal (½-inch dice)
1 tablespoon sugar
---
Instructions
In food processor fitted with metal blade, beat the sugar and almond paste until almond paste is chopped into small bits. Add butter; pulse just until blended. Add eggs and vanilla; blend until smooth. Scrape down the bowl. In a separate bowl, whisk the flour, baking powder, and salt. Add to the butter mixture and pulse until just blended. Cover and chill while preparing crust.

For crust: With electric mixer, beat butter and sugar until light and fluffy. Scrape down the bowl, then beat in the egg yolk. Combine the flour and salt, then add to the bowl, beating on low speed until just incorporated. Place dough in a 9-inch round fluted tart pan. Using fingertips, press the dough evenly across the bottom and up the sides of the pan to cover in an even layer. Dock (prick) the dough every 2 inches with a fork. Place the tart pan on a baking sheet; freeze for 10 minutes or until firm.

Meanwhile, set a rack in the top third of the oven and preheat to 350°. Spoon the frangipane to the center of the tart crust, and using an offset spatula, spread evenly all the way to the edges. Individually place the chunks of rhubarb on the frangipane in a pattern you like, leaving room between the pieces. Sprinkle tart with 1 tablespoon of sugar.

Bake until the top is lightly browned, about 40 to 45 minutes. Tart will look puffy, but then settle with cooling. Cool completely.
Prep Time:

20 minutes

Cook Time:

45 minutes

Category:

dessert

Method:

baking

Cuisine:

American/French
Keywords: frangipane, tart, rhubarb, pie,