A boatload of zucchini is never a problem around here as we enjoy it so many ways. You can find one of my favorite recipes here for funfetti zucchini bread, but today we are going with an Italian spin on the loaf. It was a challenge to get Italian style zucchini bread right.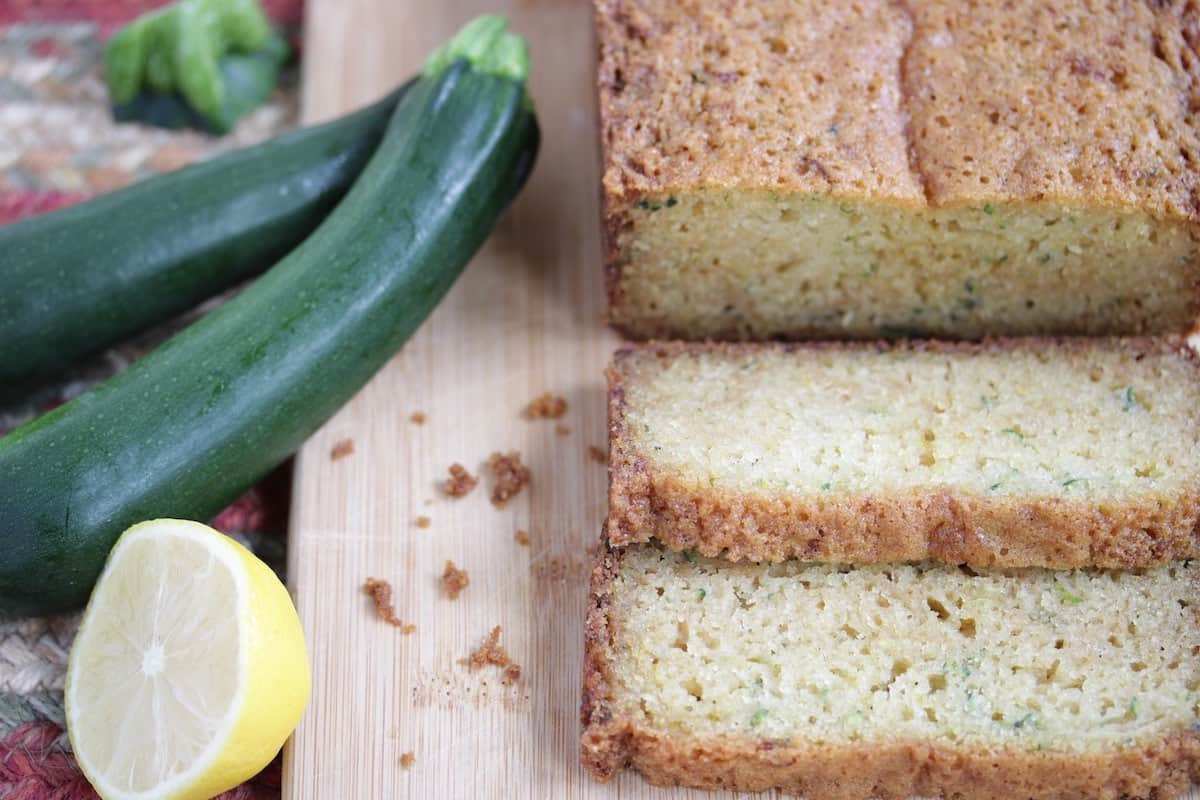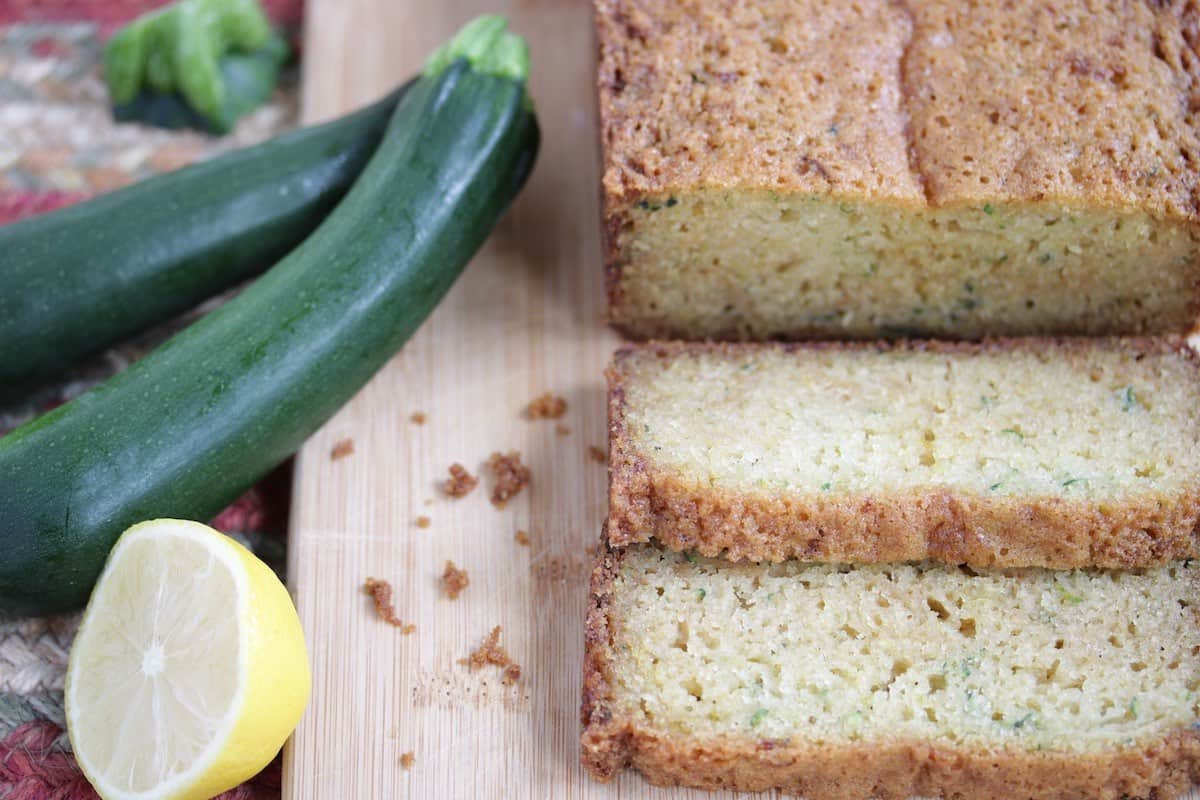 Inspired and intrigued by Deb Wise's recipe for a Tuscan Pignoli Orange Zucchini Bread on myrecipes.com I immediately went to work to change it.
At first glance, I loved her use of almond and semolina flours, but then I noticed 2 teaspoons of baking soda plus 1 of baking powder. A red flag went up. I hate the metallic bitterness of unreacted baking soda in quick breads and muffins. I just did not think there was enough acidity in the recipe to balance out the baking soda and allow it to do its job. In addition, I also noted an overload of oil and sugar in the ingredient list. This conjured up an overly sweet and greasy loaf image. I find most quick breads don't ever suffer from a reduction in the oil and the sugar in the recipe. In my mind it feels so much healthier, too.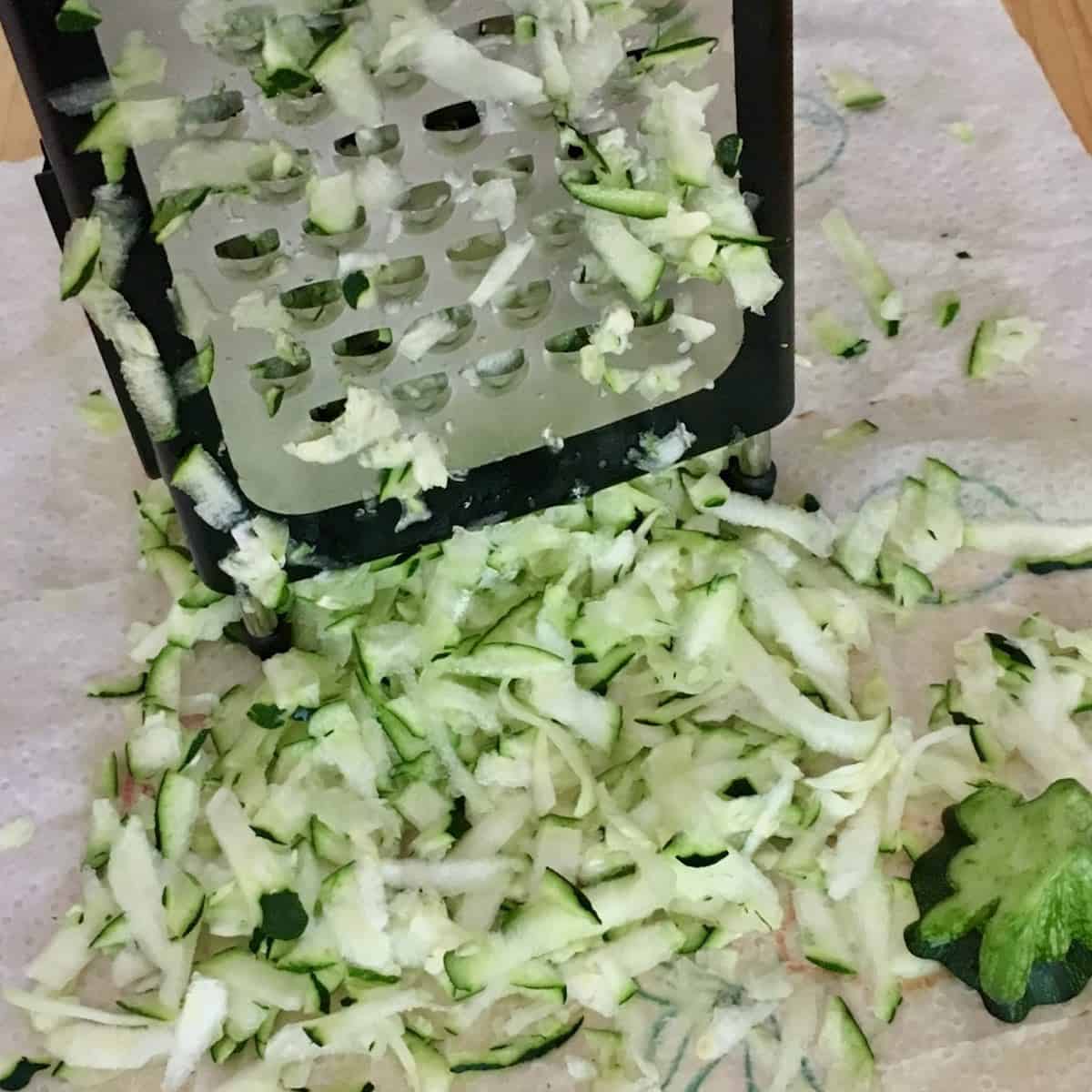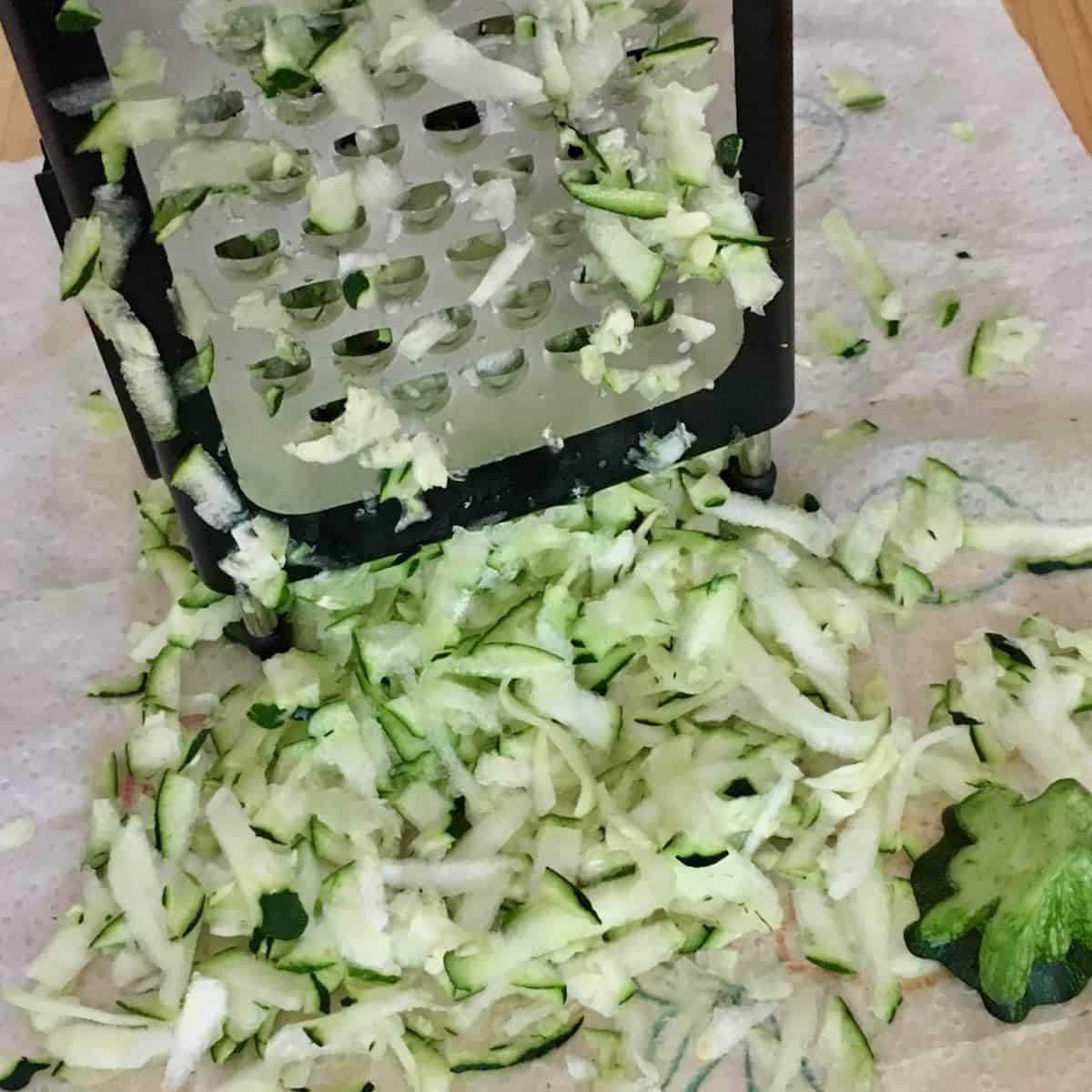 In my first attempt, I reduced the baking soda form 2 teaspoons to 1 ½ teaspoons plus I added 1 tablespoon of fresh lemon juice. Next, I reduced the sugar by ¼ cup and the oil by ⅓ cup. I did not use the nuts (too expensive an ingredient to experiment with), but kept everything else the same. The result is the loaf pictured above. It was greasy and tasted slightly metallic. It was sweet enough, so I opted out of the icing. Did you notice it is slightly sunken in? That is the result of too much leavening. I knew it needed further refinement.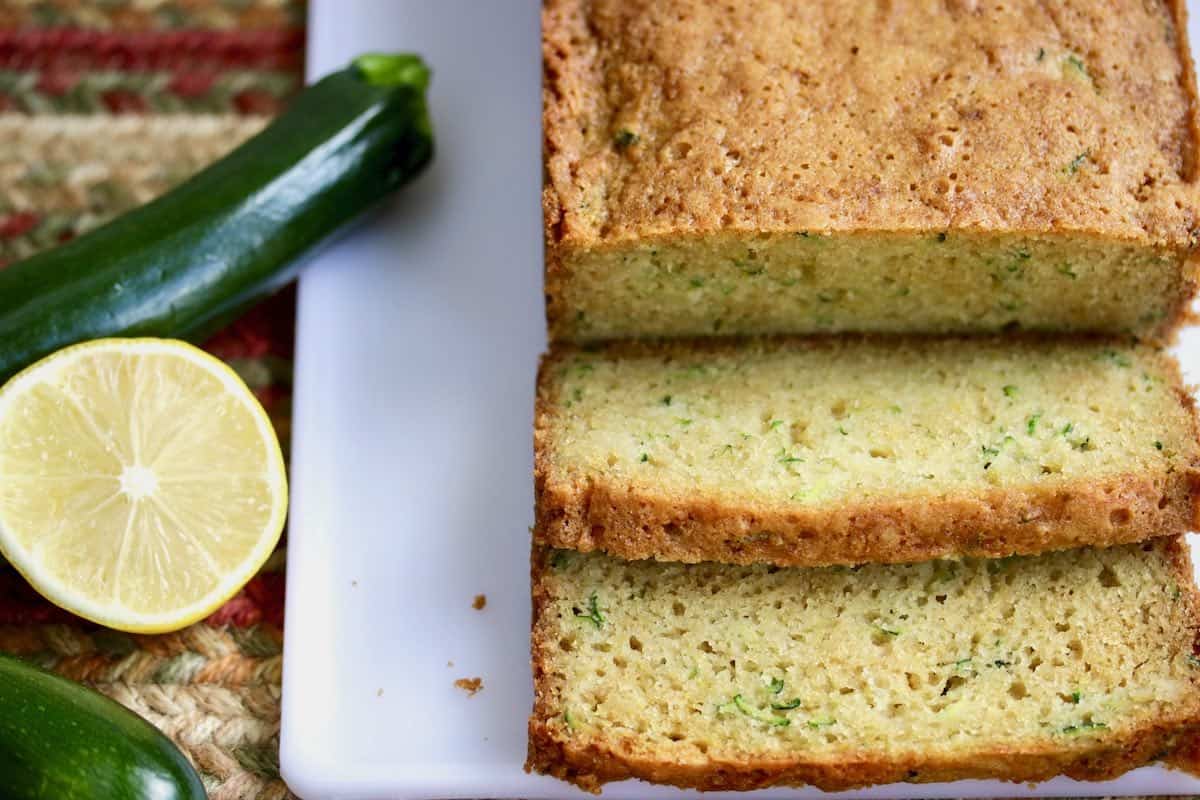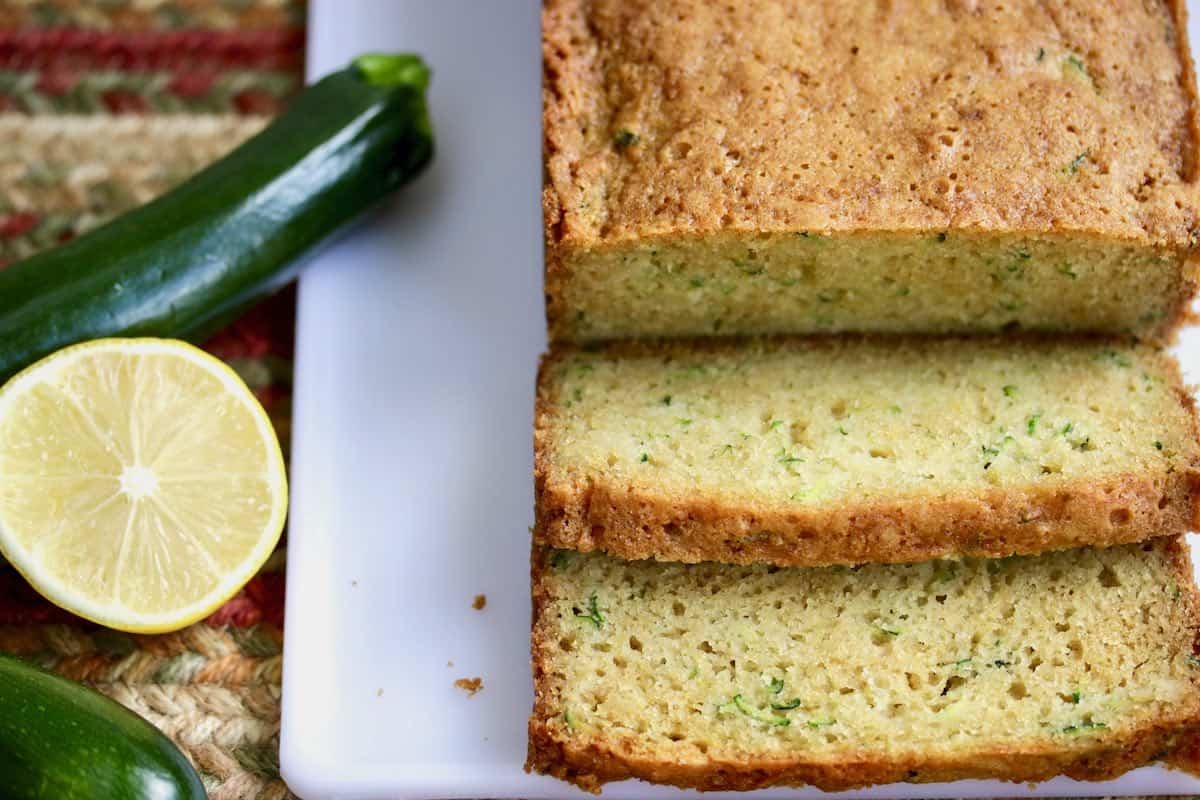 The next loaf required a dramatic decrease in baking soda (from 2 teaspoons to 1), oil (from 1 cup to ½ cup) and sugar (1 ¼ cups to ¾ cup) and the addition of 1 tablespoon of lemon juice and the results were deliciously amazing. First, the aroma is super nutty and the flavor is bright with citrus and just a touch of sweetness. The texture is perfectly light without any greasy feel. Bonus points for a perfect rise without sinking. My husband described it as "fresher tasting".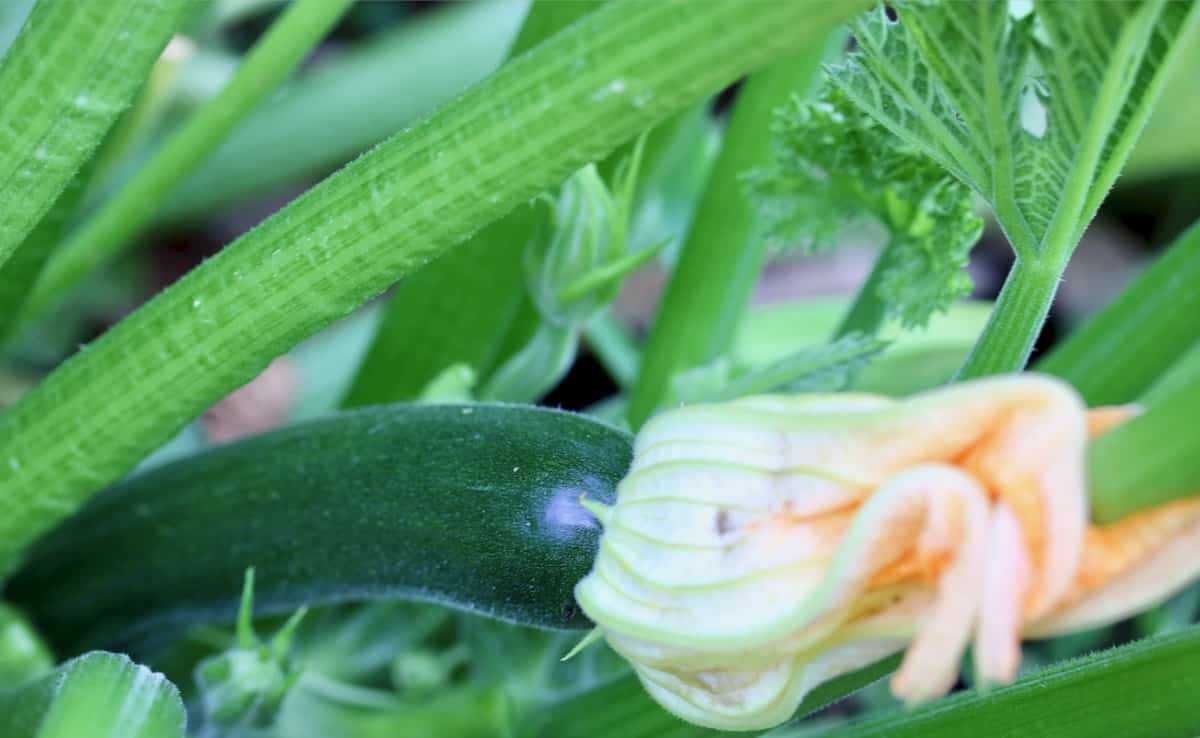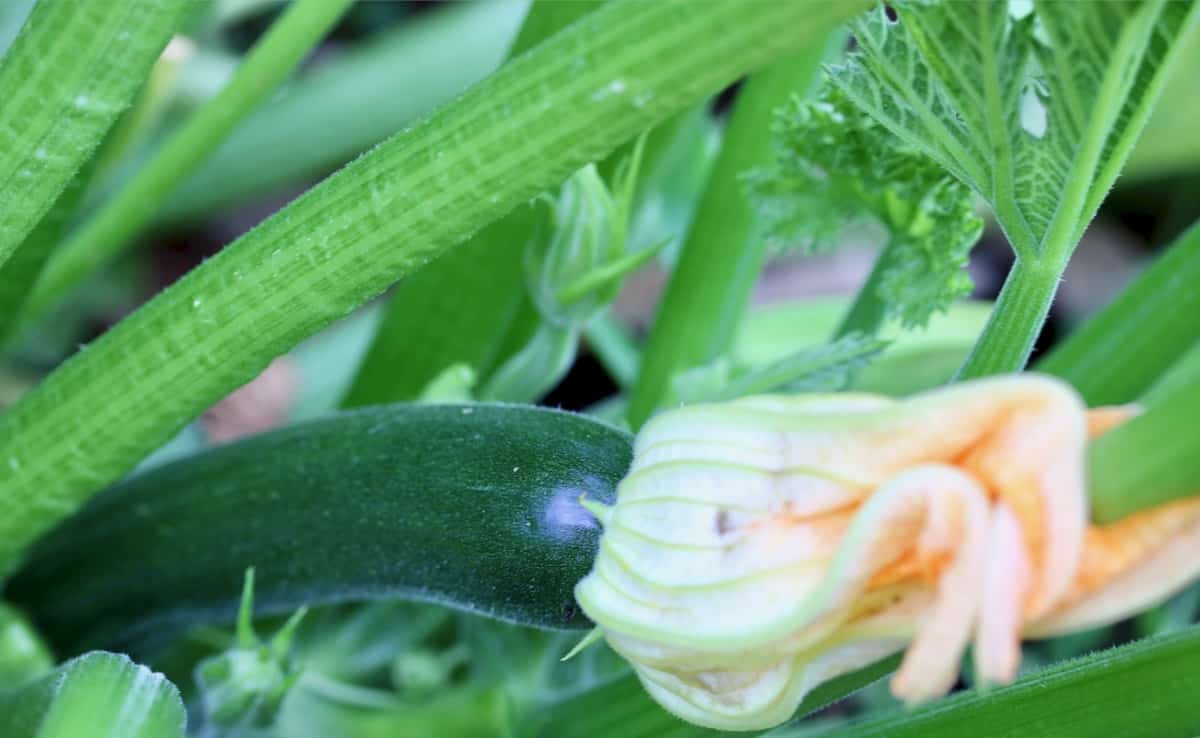 Print
Italian Style Zucchini Bread
---
Author:

Total Time:

1 hour 5 minutes

Yield:

1 loaf
Description
Inspiration from Tuscany for this moist lemony zucchini bread
---
1 cup (about 4 ¼ oz.) all-purpose flour
½ cup (about 2 ¾ oz.) semolina flour
½ cup (about 1 ¾ oz.) almond flour
1 teaspoon baking soda
1 teaspoon baking powder
1 teaspoon table salt
3 large eggs
¾ cups granulated sugar
½ cup vegetable oil (I use avocado oil) or olive oil
1 teaspoon vanilla extract
1 tablespoon lemon zest
1 tablespoon fresh lemon juice
2 cups grated unpeeled zucchini *
---
Instructions
Heat oven to 350°F. Coat a 9- x 5-inch loaf pan with baking spray.

Whisk together flours, baking soda, baking powder, and salt in a medium bowl just until combined.

Place eggs in a large bowl; lightly whisk. Add sugar, oil, vanilla, and lemon juice and zest; whisk until smooth.

Stir in grated zucchini.

Add flour mixture to egg mixture, stirring just until dry ingredients are moistened. Do not overmix.

Bake for 55 to 60 minutes or until a wooden pick inserted in center comes out clean.

Cool bread in pan on a wire rack 15 minutes. Run a knife around the edges of pan to loosen bread. Remove bread from pan, and cool completely on rack.
Prep Time:

10 minutes

Cook Time:

55 minutes

Category:

quick breads

Method:

baking

Cuisine:

Italian
Keywords: Italian, Tuscany, zucchini, semolina, breakfast, brunch, bread
I am fresh out of grief lessons, but don't want to give up on blogging. From time to time, I hope you enjoy the recipes shared here. You can see more of what I do on instagram @goodgriefcook