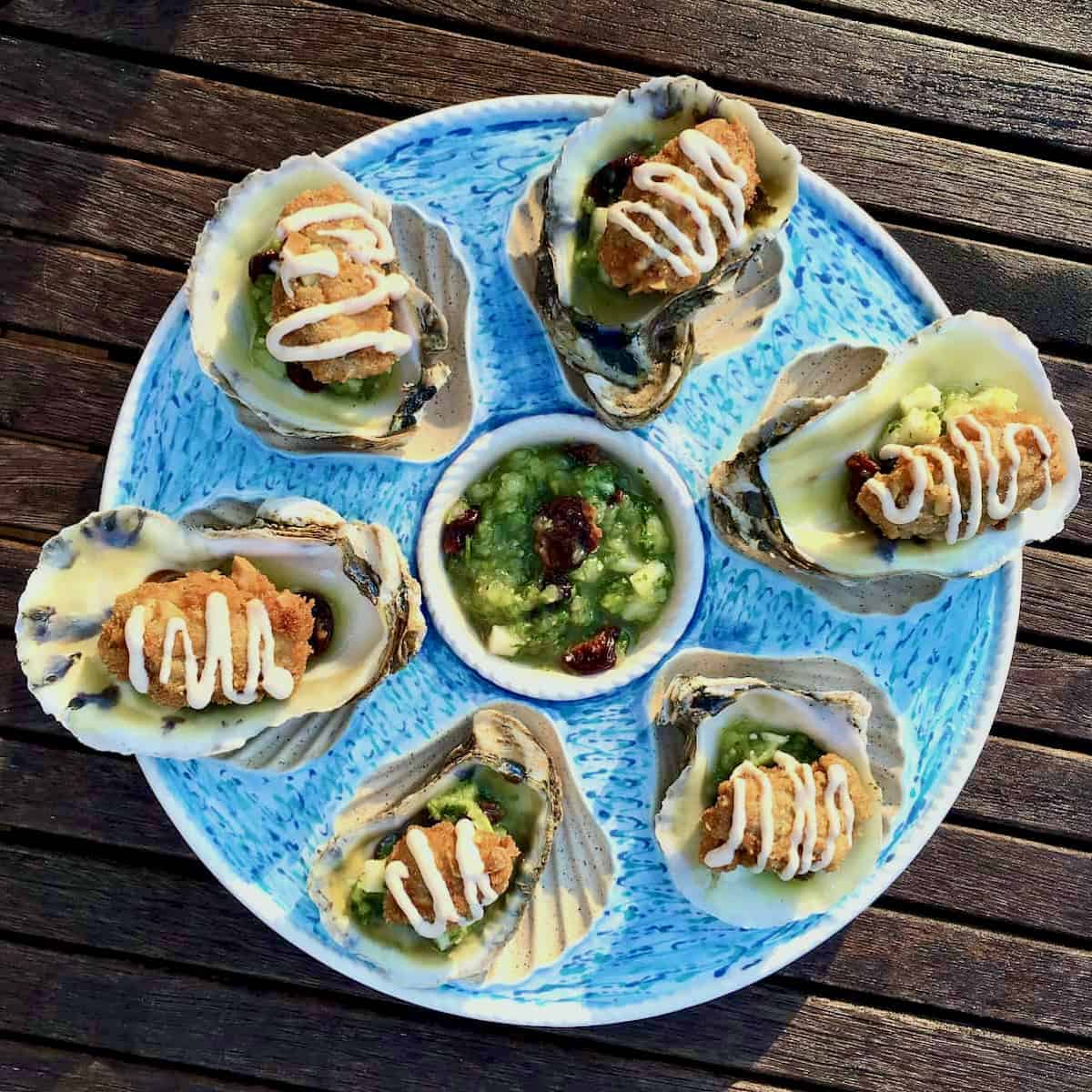 Like a hurricane competitive home cooks are a force to be reckon with. Our passion for quality food and proper cooking technique drives us to be the best of the best rating right up there with those more professionally trained. Our kitchen is our classroom. We study cookbooks like novels. We hone our skills by banging pots and pans together running recipes through countless trial and error practice drills. Sometimes we cause a stir and sometimes just being in the mix is enough. It's rising to the challenge that makes us better.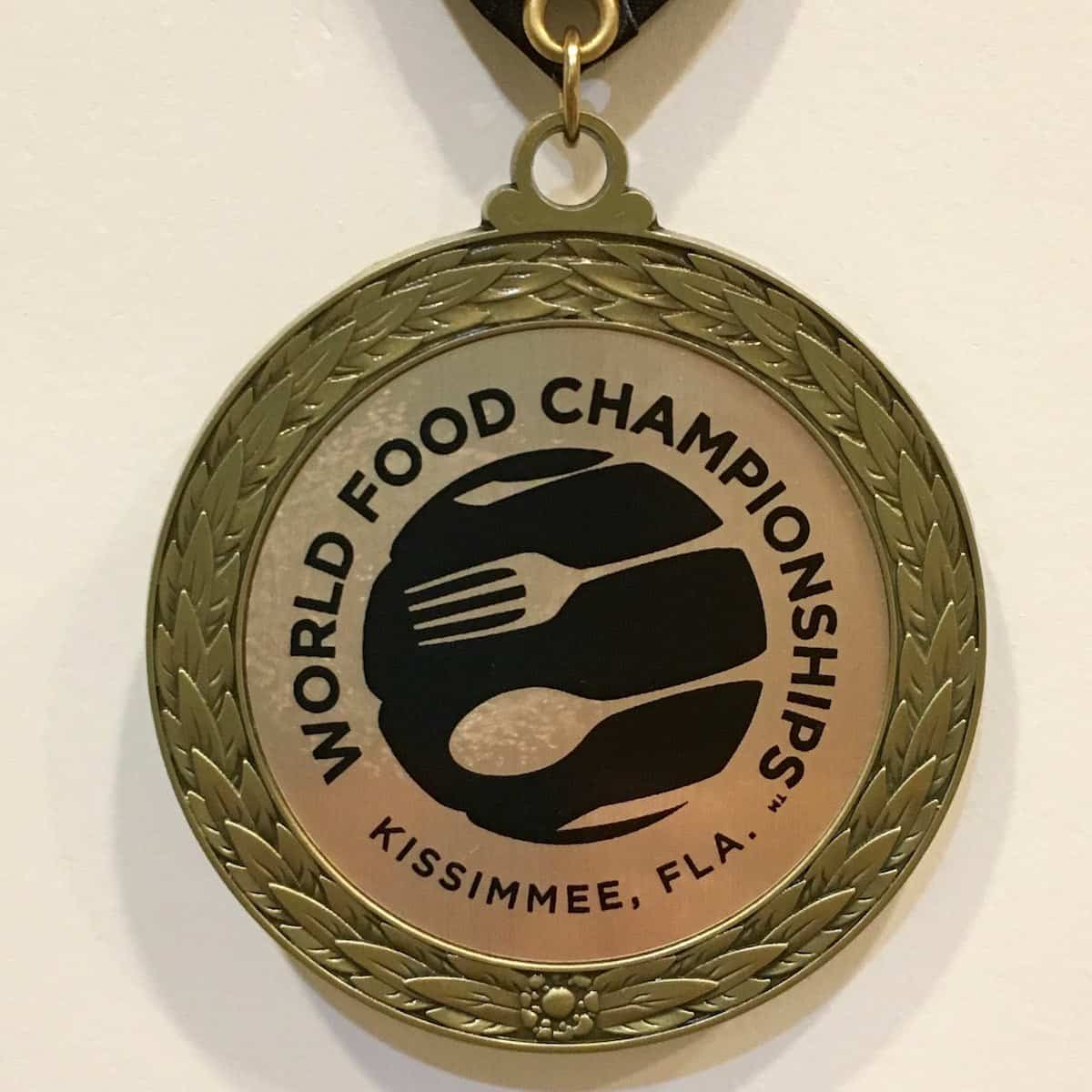 It's a busy month in the Keys kitchen as I prepare and put the finishing touches on my recipes for the World Food Championships. I love being in the mix of food competition and sometimes just being in the mix is enough. Like the saying goes, "can't win them all", but simply making the cut, being judged and recognized as a potential winner keeps one focused and motivated to try, try again. This oyster recipe is just one example of a winner, but loser. It got the attention of a professional culinary organization known as Chef's Roll. The recipe made the top 25 list among mostly professional chefs. In fact, only 3 home cooks made the list. Gotta love and feel proud when a home cook rates right up there with the professionals and when one (my friend Rebecka) takes second place overall!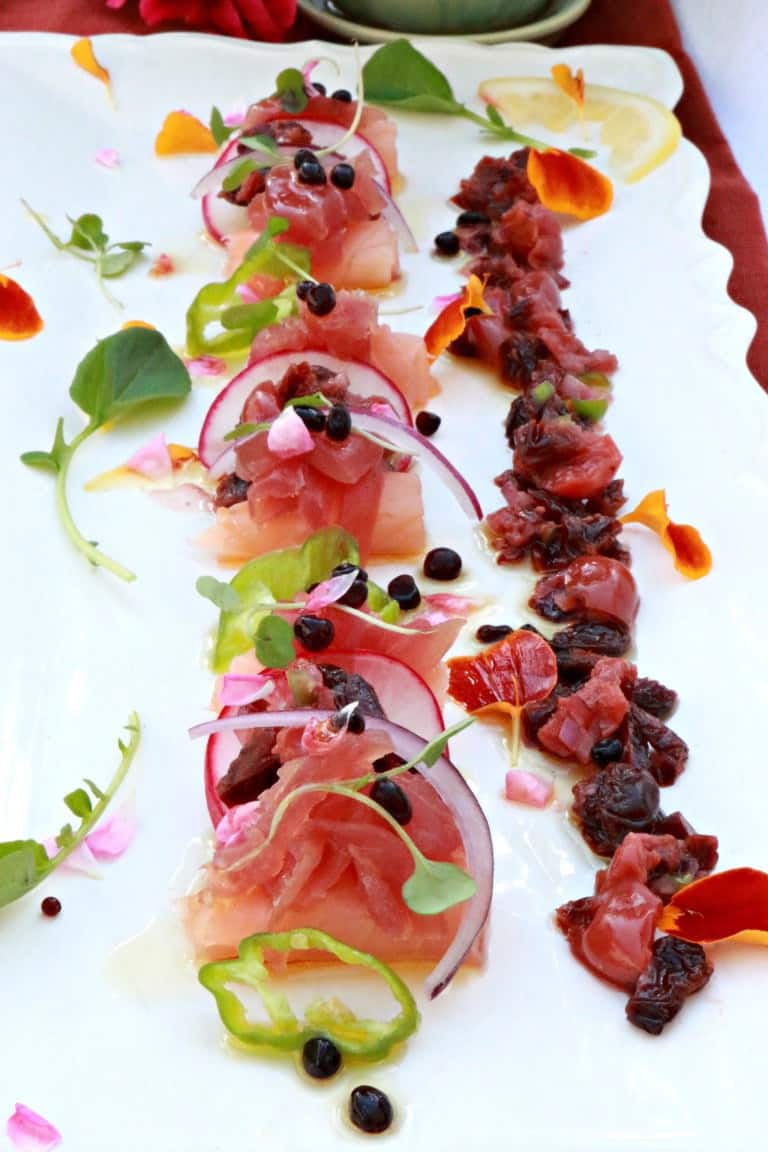 Rebecka's seafood recipe featuring montmorency cherries is as stunning as she is. You can check out her blog and get the recipe here: at home with rebecka and catch her next month on Food Network's Clash of the Grandmas' series. I hope she swoops in like a hurricane and takes those other grandmas down.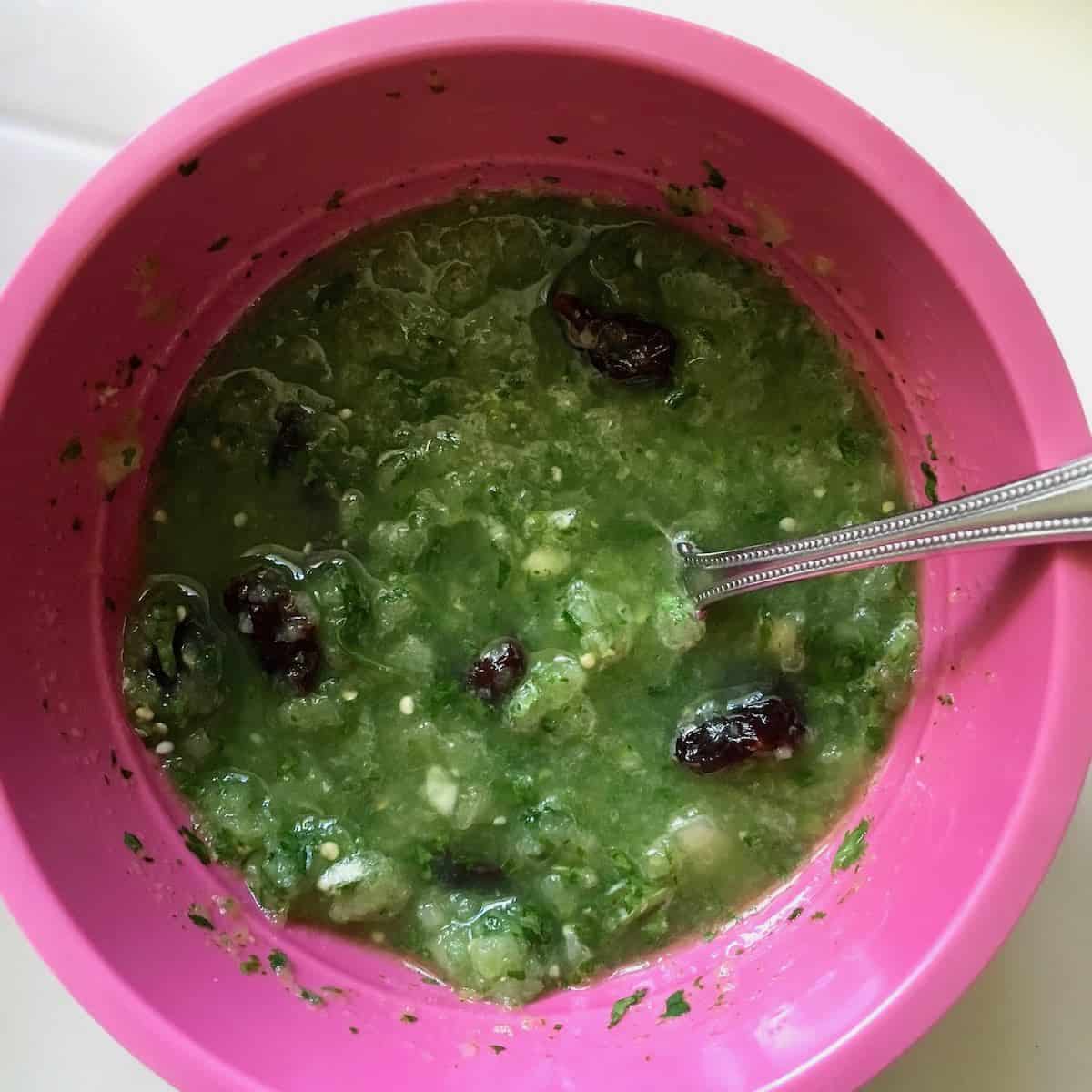 In the meantime, mix up my cherry salsa verde and enjoy some oysters. It's prime season for these fresh bivalves, so take advantage of it.
Print
Fried Almond Oysters with Dried Cherry Salsa Verde and Chipotle Crema
---
Author:

Total Time:

22 minutes

Yield:

Serves 4
---
Dried Cherry Salsa Verde (recipe follows)
½-cup Mexican crema
2-teaspoons adobo sauce from 1-can chipotle chili peppers
1 dozen fresh oysters shucked (reserve 12 rinsed and dried shell halves for serving)
⅓-cup almond meal flour
¼ cup finely chopped blanched almonds
2 tablespoons all purpose flour
½ teaspoon baking powder
½ teaspoon sea salt
½ teaspoon cumin
avocado or canola oil for frying
Dried Cherry Salsa Verde
2 medium tomatillos, husks removed, rinsed, quartered
½ cup coarsely chopped sweet onion
1-tablespoon fresh lime juice
1-teaspoon sea salt
1-teaspoon sugar
1 teaspoon chopped garlic
1 teaspoon seeded and chopped jalapeno
½ cup fresh cilantro leaves
½ cup whole dried Tart Montmorency Cherries
½ cup small dice jicama
---
Instructions
Prepare dried cherry salsa verde; set aside.
For chipotle crema, mix crema and adobo sauce until smooth; reserve in a squeeze bottle.
In a shallow dish, whisk together almond meal, almonds, flour, baking powder, salt and cumin.
In a medium skillet, pour oil to a depth of 2 inches, and heat over medium heat until a deep-fry thermometer registers 350°.
In batches, dredge oysters in almond mixture until well coated, shaking off excess.
Fry 1 to 2 minutes per side or until golden brown. Drain on paper towels.
Fill each oyster shell with about 1 tablespoonful of salsa.
Top each with 1 fried oyster.
Drizzle with chipotle crema. 
Dried Cherry Salsa Verde
In a blender, process tomatillos, onion, lime juice, salt, sugar, garlic and jalapeno until nearly smooth. Add cilantro; blend well. Pour into a bowl; stir in cherries and jicama.
Prep Time:

20 minutes

Cook Time:

2 minutes

Category:

appetizer

Method:

deep fry

Cuisine:

Mexican
Keywords: fried oysters, deep fry, seafood, cherries, salsa verde, tomatillo