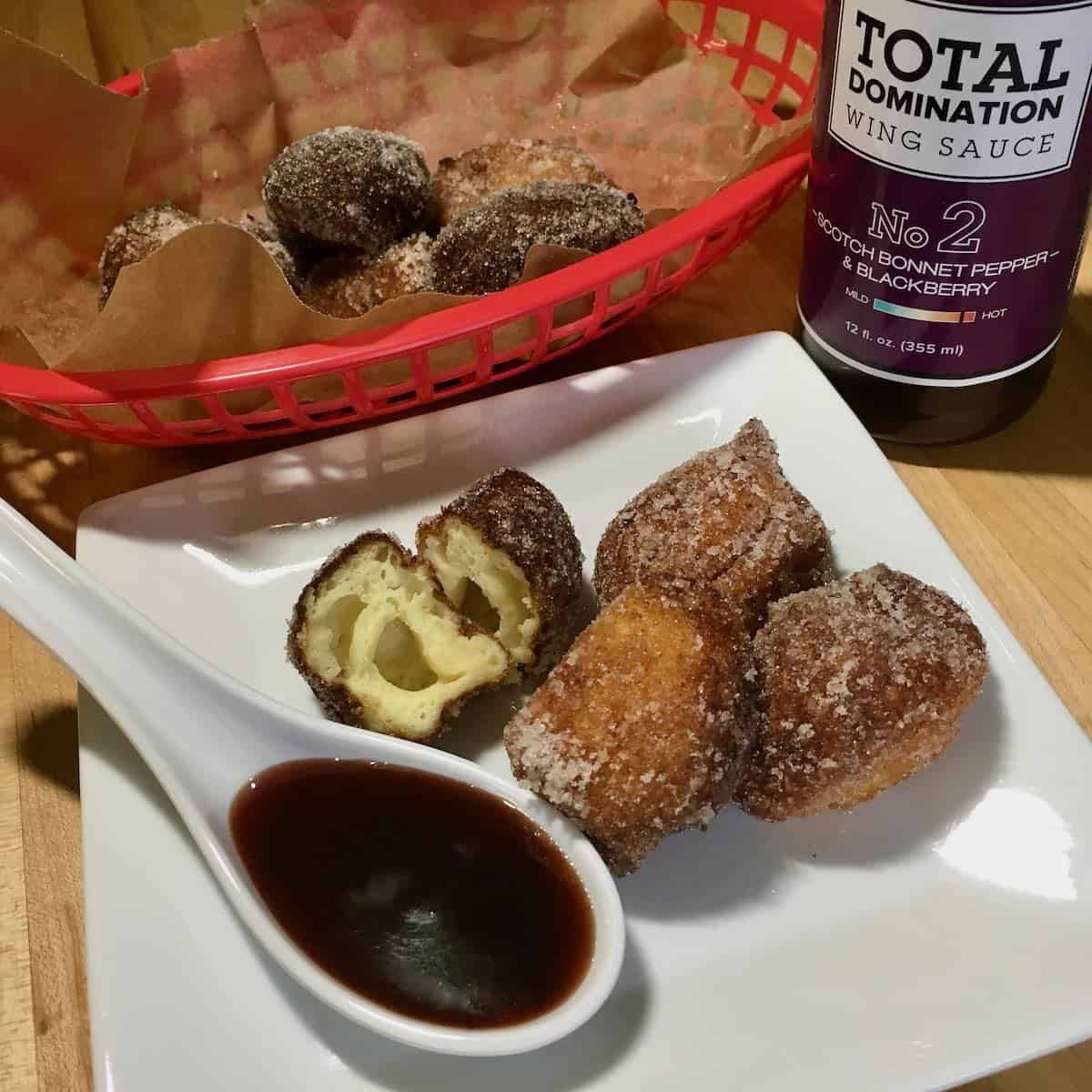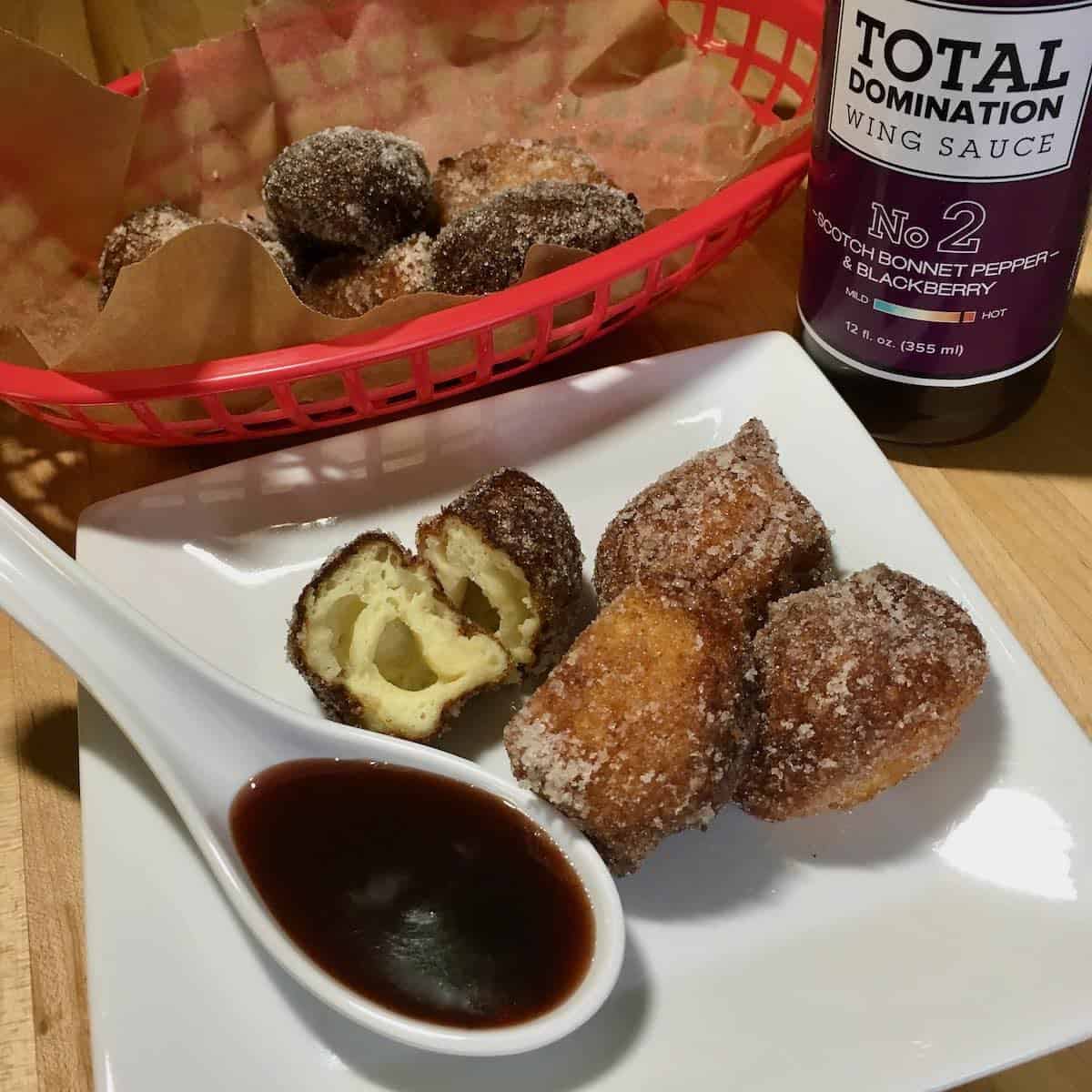 Hot Wing Donuts for Mother's Day
Mother's Day usually means brunch or better, yet, breakfast in bed. When I wondered what recipe to share with you today I thought I could celebrate my own mom by pulling out one of her old cookbooks for inspiration. She loved this pamphlet from the 60's and the recipes and brand behind it. I can still hear her voice saying, "Polly-O is the best. Buy the best". Good advice, mom.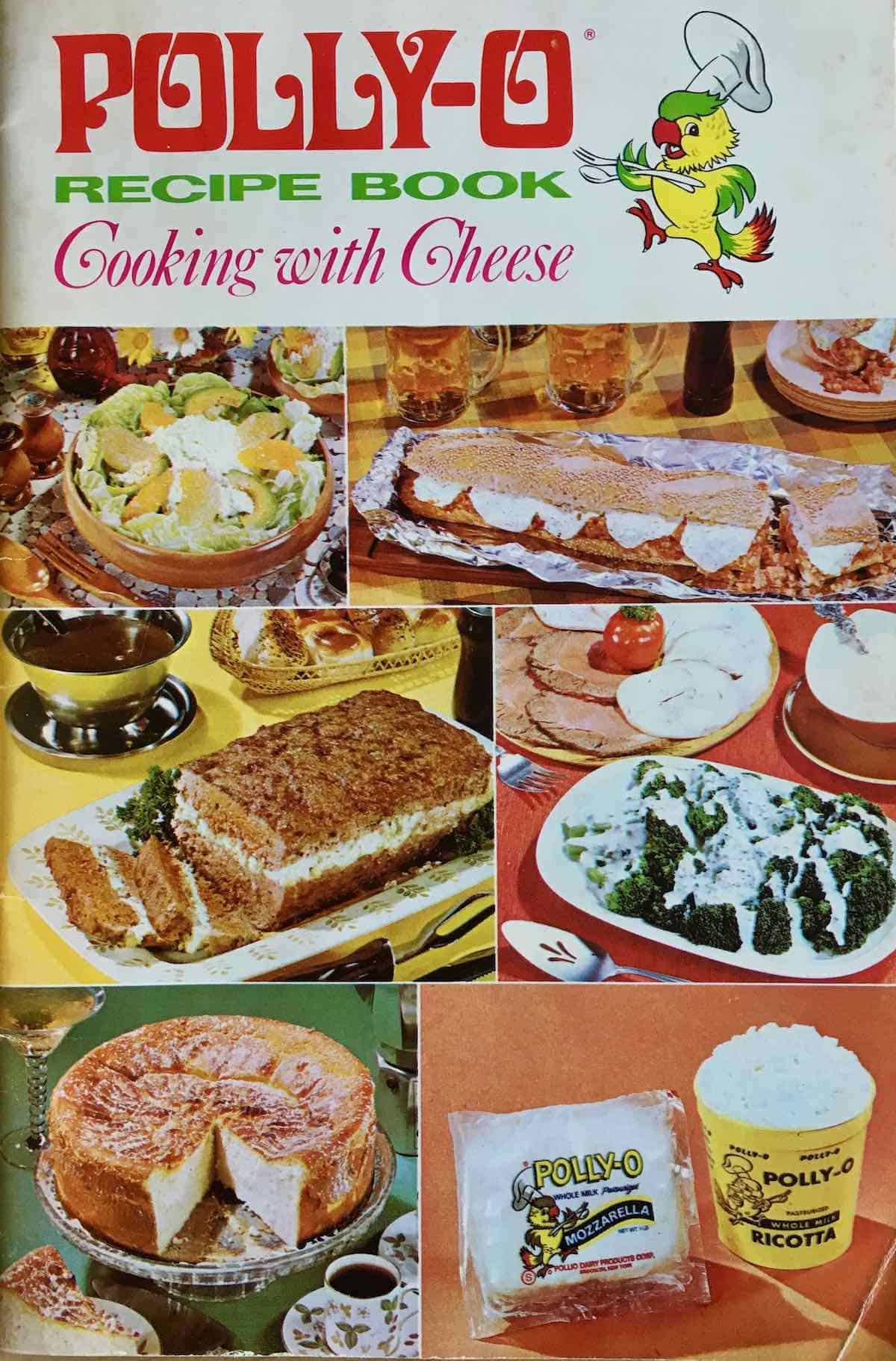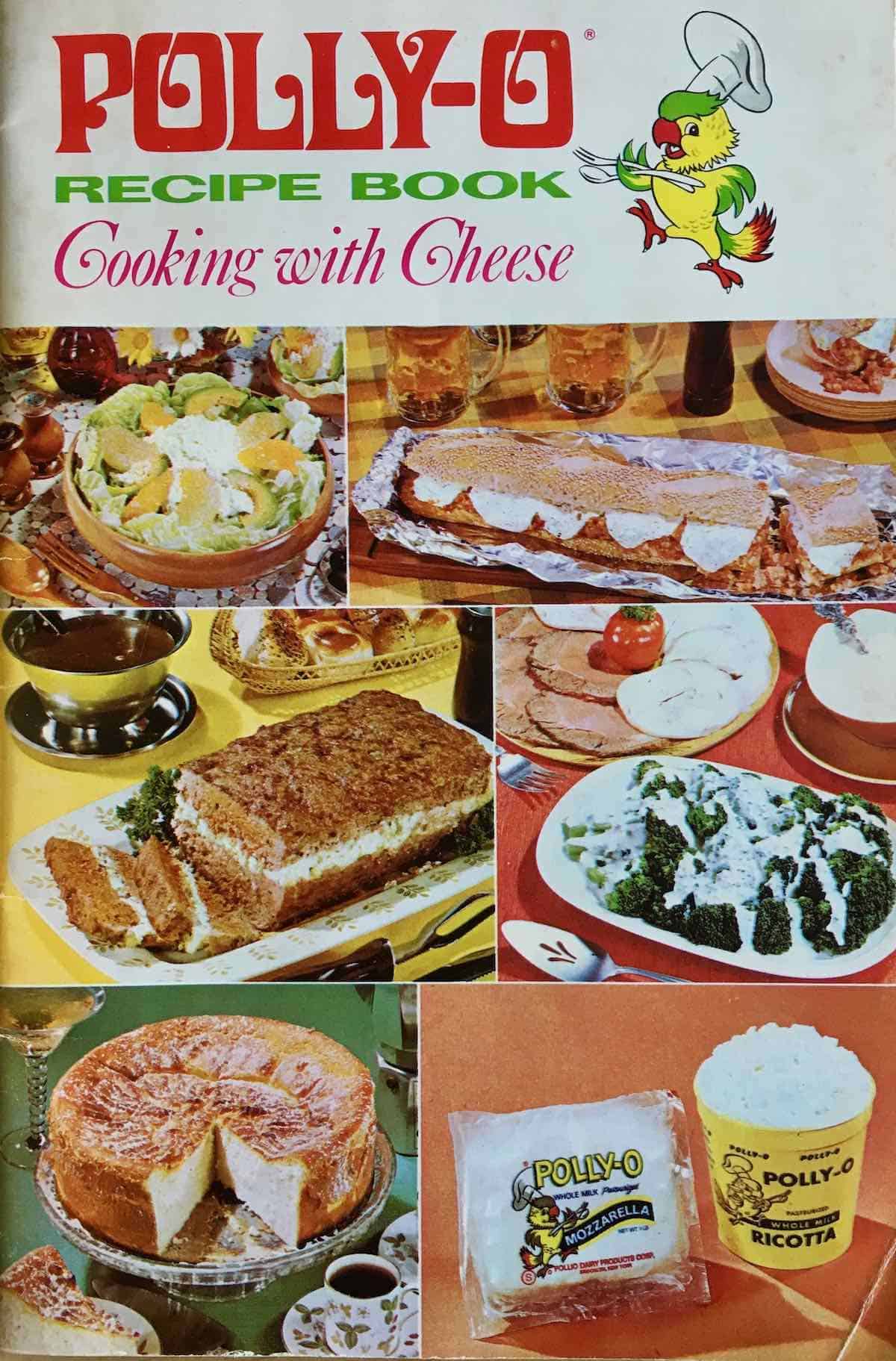 Flipping through I came across a spattered, well loved page that included ricotta pancakes, cheese blintzes and a peach torte. However, it is the ricotta puffs or fritters that grab my attention and bring me back to an Italian street fair where fried donuts called zeppole were the treat of the day. Crispy fried puffs smothered in cinnamon-sugar and purchased by the dozen still warm in a brown bag. A deliciously good and inspiring memory.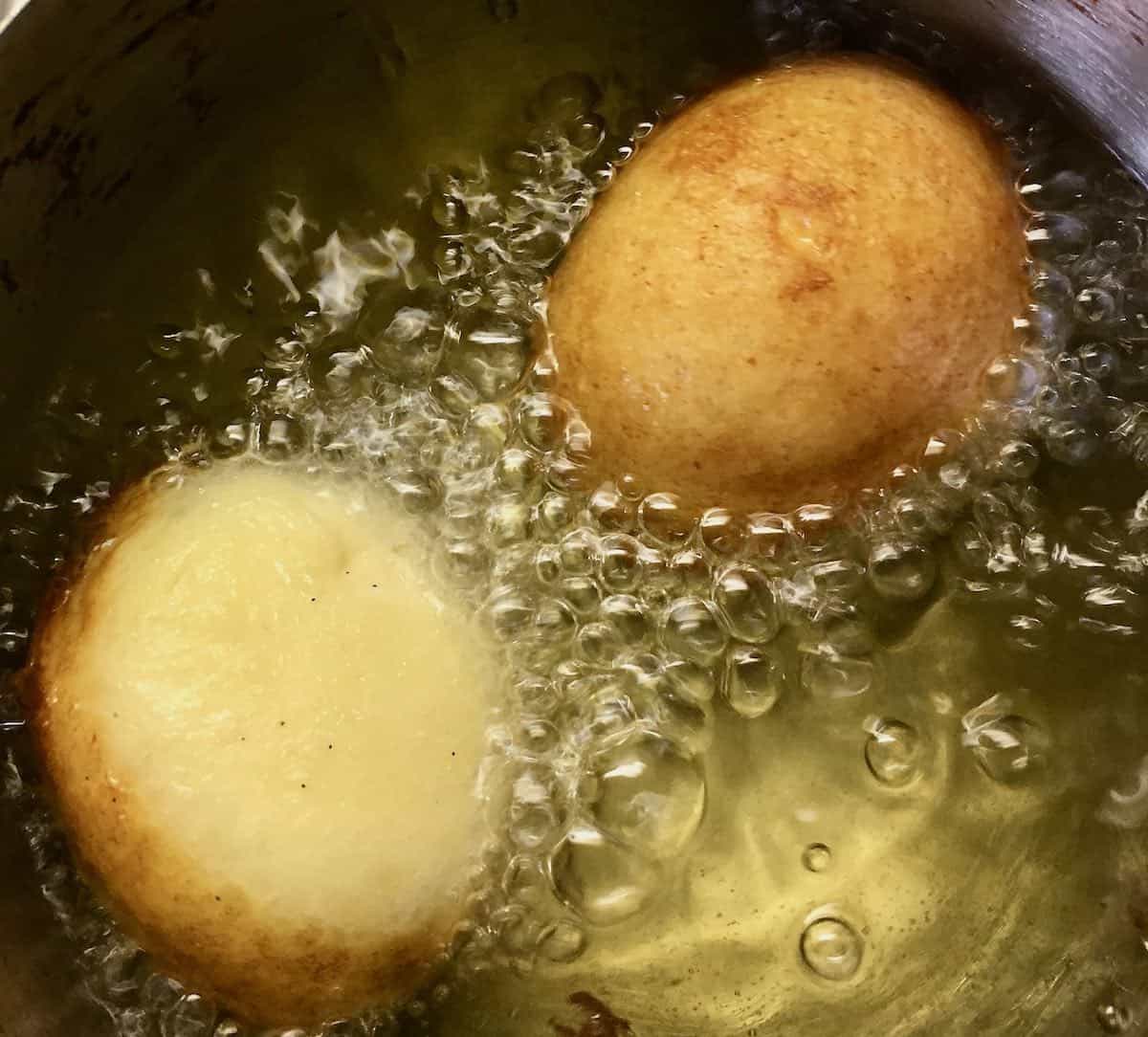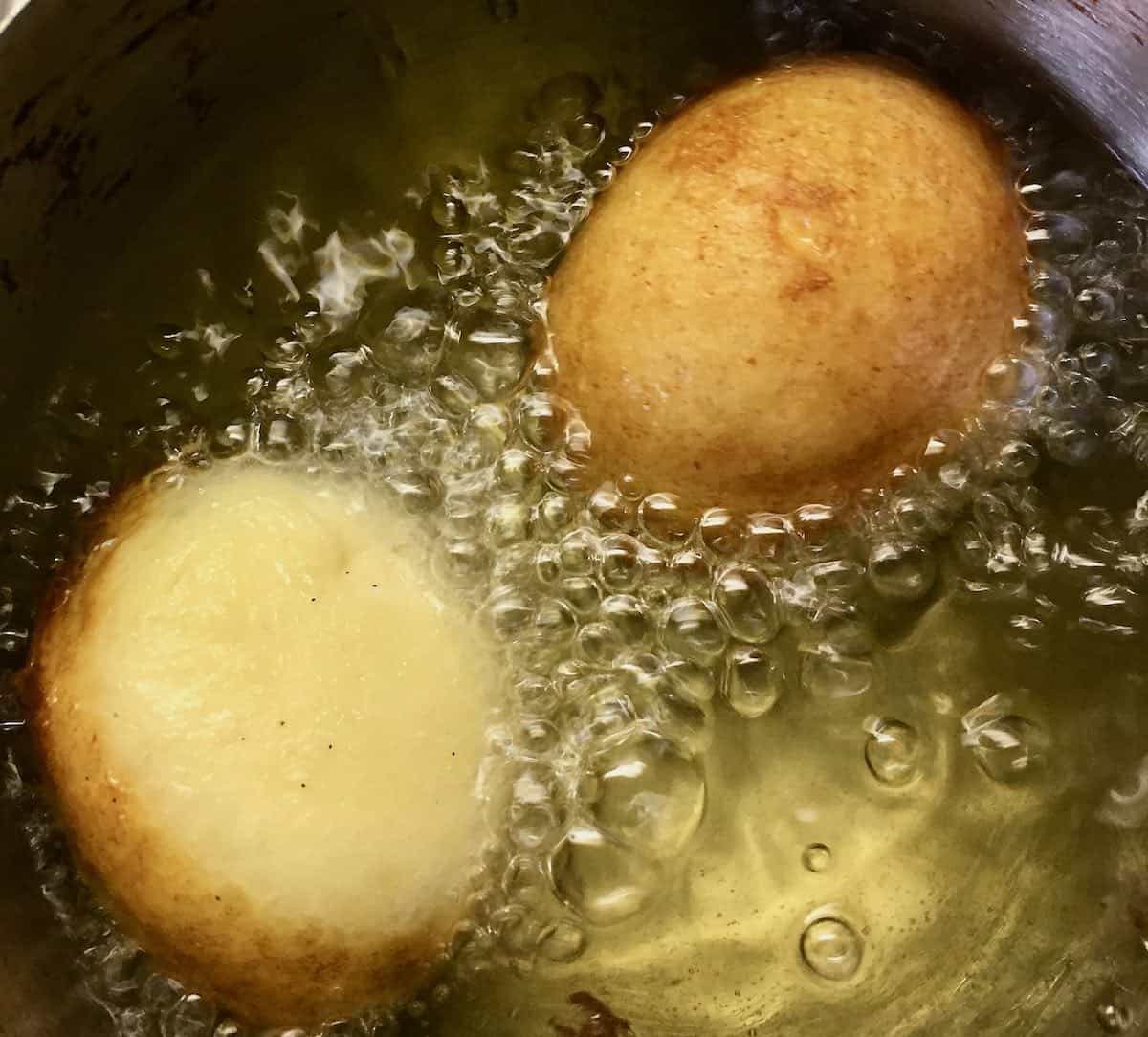 But you know me. I can't just follow a recipe. It's time to change it up and honor another mom or two I love very much. Like mother like daughter....Caitlin and I like deep frying and donuts on occasion. We also like it spicy.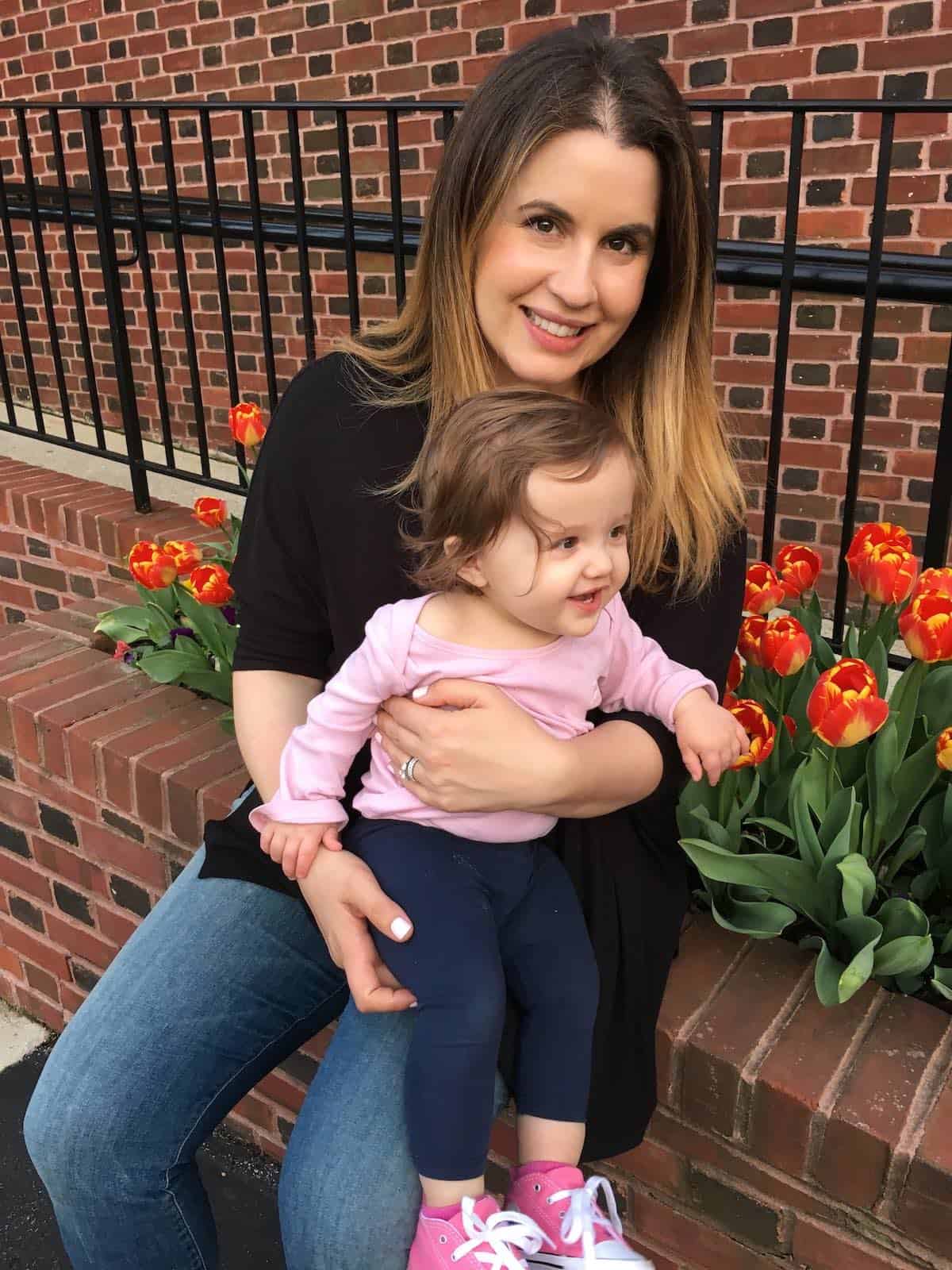 Can a mother thank a daughter for becoming a mother? What fun it has been for me to be "Kiki", aka, Annabelle's grandmother. Annabelle is such a joy, but more incredible than that joy is watching your own daughter being an amazing mom. My Caitlin loves with her whole heart. Her mothering instincts are spot on. Being a new mom is an exhausting, self-less experience that she is doing with such grace. It makes me feel so proud to be HER mom. Caitlin continues to lift me up and remind me life is good. I'm ever so grateful for her and for that reminder.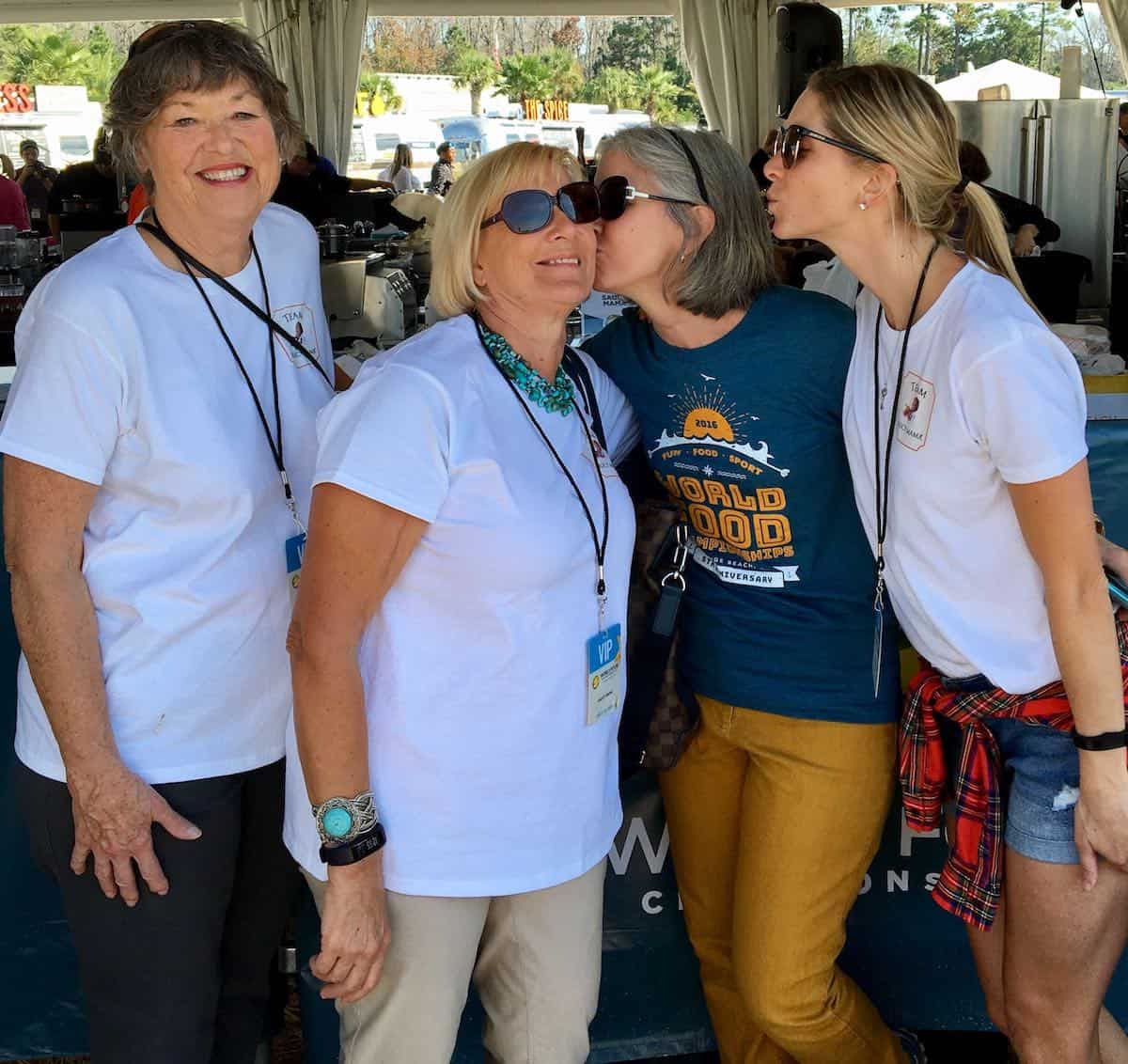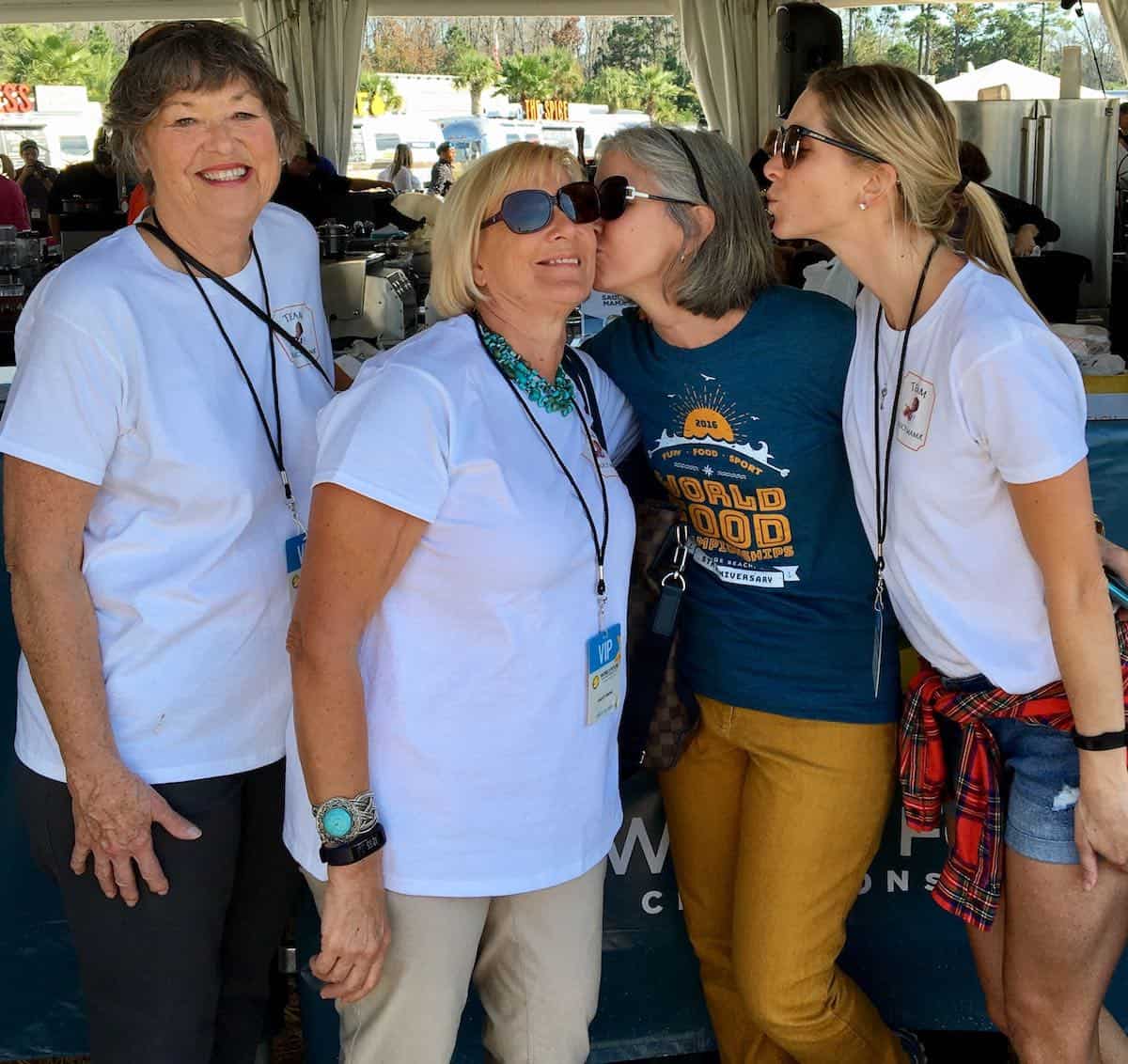 Another mom I love and appreciate is a lady named Suzy. You know her best as the creator of the spectacular Saucy Mama brand. Suzy not only pours her whole heart into creating amazing sauces, mustards and marinades, but also into investing and empowering women like me. Being a part of Team Saucy Mama is a dream and a privilege. All the women on the team inspire me to be a better cook, a better person and a better mom. I am ever so grateful for their kindness, generosity and friendship.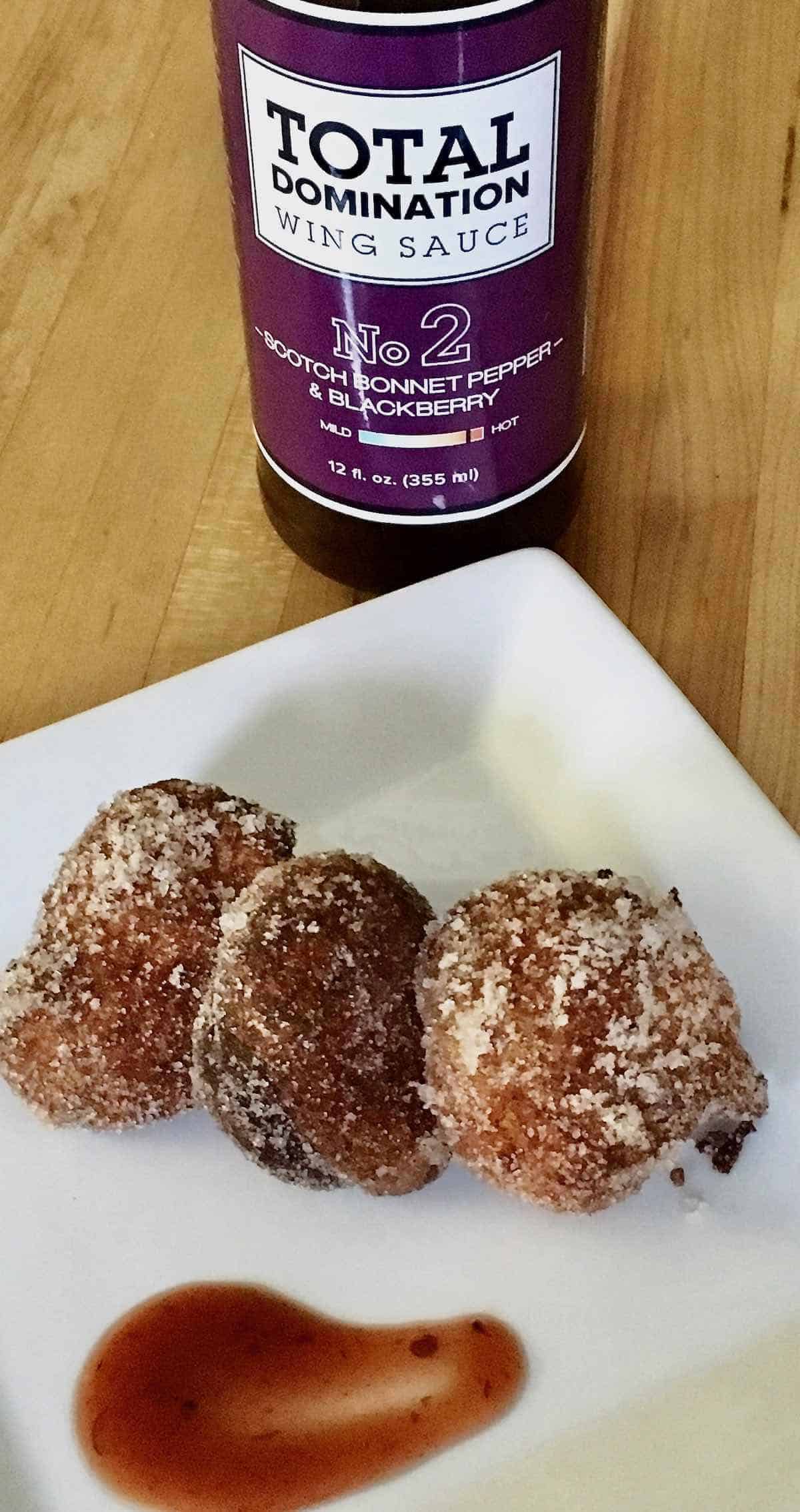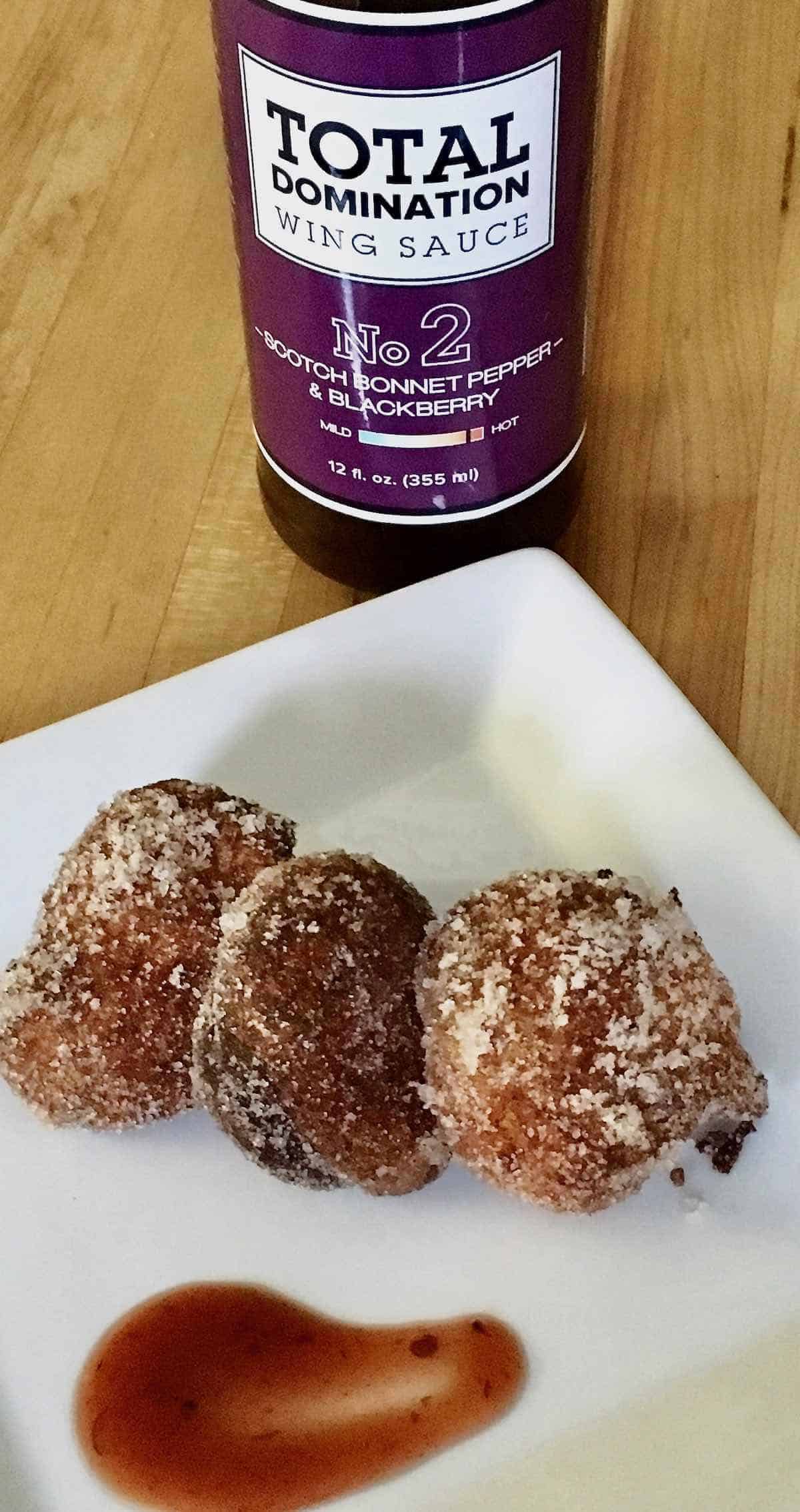 Here comes today's recipe inspired by my mom, Caitlin and Suzy.  I tweaked the original recipe from the Polly-O pamphlet substituting vanilla bean paste for brandy and eliminating dusting the donuts in powdered sugar. Instead the donuts are coated with a mixture of granulated sugar, cinnamon and salt creating a bit of a crispy/crunchy contrast to the soft, almost pudding like ricotta interior. For the perfect spicy heat they are finished with a drizzle of Saucy Mama's Total Domination Wing Sauce No. 2. The combination of scotch bonnet peppers and blackberry lift this simple donut to another level of goodness. Yes, mom..it's the best.
Give my Hot Wing Donuts a try.
Print
Hot Wing Donuts
---
Author:

Total Time:

35 minutes

Yield:

Makes

2

to

3

dozen puffs.

1

x
---
10 ounces ricotta cheese
2 eggs, lightly beaten
1 tablespoon sugar
1 teaspoon vanilla bean paste
⅓ cup all purpose flour
1 teaspoon baking powder
⅛ teaspoon fine salt
lard or oil for deep frying
¼ cup sugar
½ teaspoon cinnamon
½ teaspoon kosher salt
Saucy Mama Total Domination Wing Sauce No. 2
---
Instructions
In a medium bowl, combine ricotta, eggs, 1-tablespoon of sugar and vanilla bean paste; blend well with a spoon.
In another bowl, whisk flour, baking powder and fine salt; pour into ricotta mixture and stir until mixture is smooth and well mixed. Let batter stand for 30 minutes to thicken up slightly.
Heat oil or lard to 350F.
Drop batter by small, round scoopfuls (depends on size you like) and brown on all sides. Don't crowd the pan as the puffs need room to flip themselves.
Drain on paper towels. With a fork, mix remaining sugar, cinnamon and salt in a small bowl. While still warm toss donuts in sugar mixture.
Serve with hot wing sauce either drizzled on top or as a dip on the side.
Prep Time:

30 minutes

Cook Time:

5 minutes

Category:

dessert

Method:

deep fry

Cuisine:

American
Keywords: donuts, fritters, puffs, ricotta, lard, cinnamon-sugar
Feel free to dip instead of drizzle. And I hope someone serves you breakfast in bed next Sunday. Happy Mother's Day in advance. I will be taking next Sunday and a few others off from here in the coming weeks as life is getting a bit busier than usual.