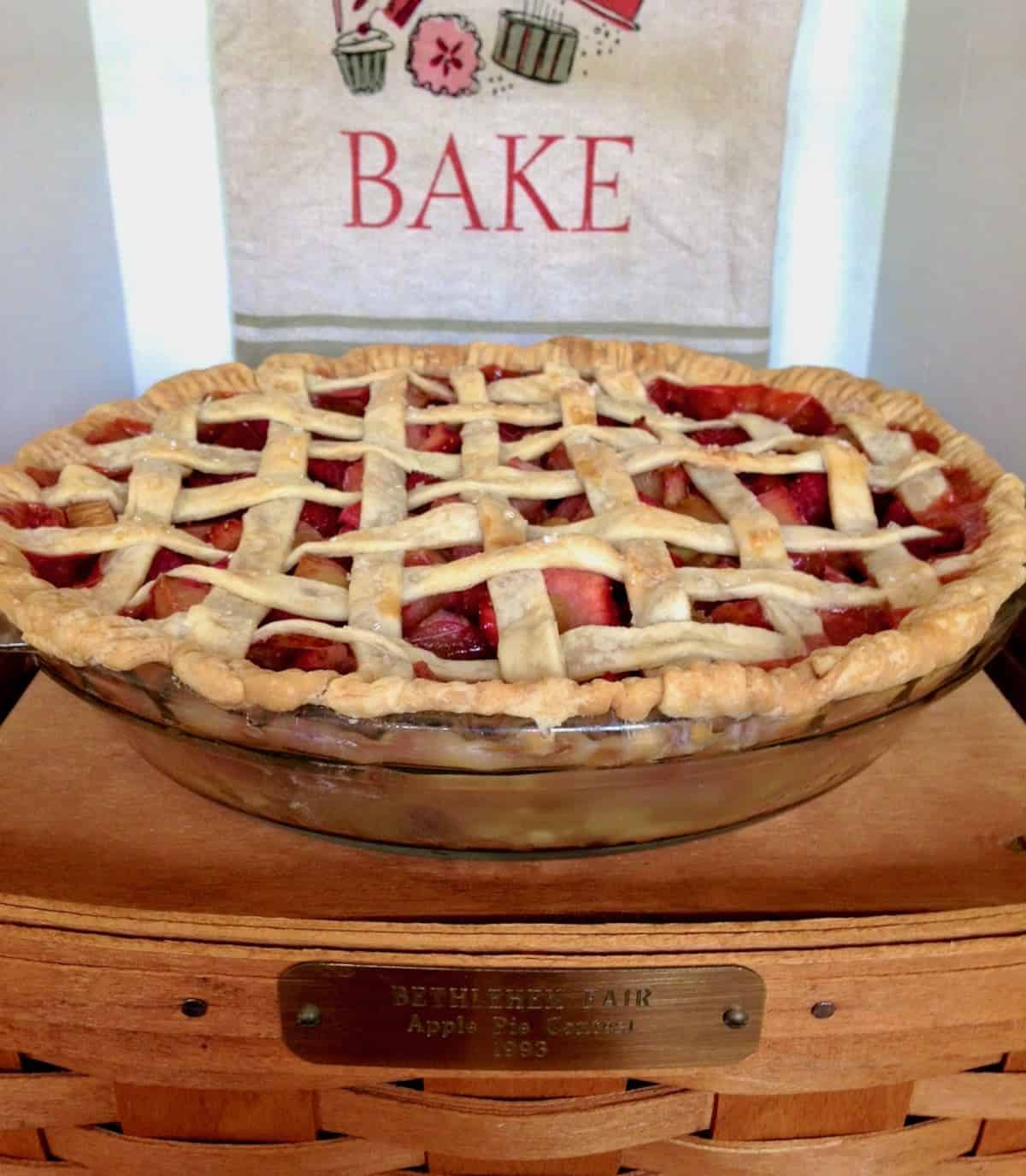 Sensational Strawberry Rhubarb Lattice Pie
Every mother knows that at some point they've got to set their kids free. Untying the apron strings is never easy and letting them fly is even harder, but that is what moms do. It starts with the first day of school. A series of good-byes and long days hoping for the best. Suddenly, those long days have turned into years. The kids are ready to fly solo. Gently nudged from the nest we proudly watch them soar. It's the beginning of a new relationship, but one thing has not changed. No one will ever love you like your mom.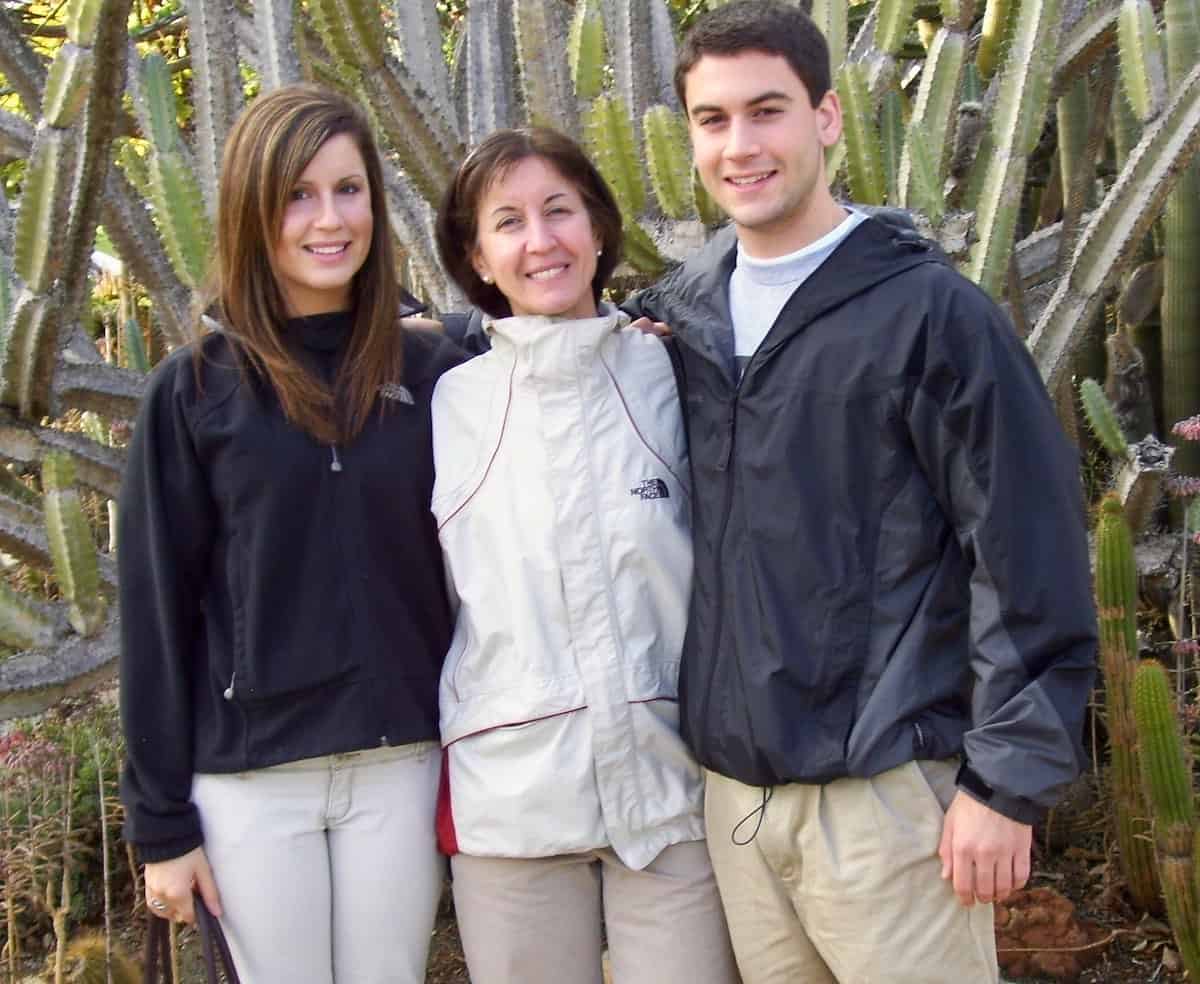 There comes a point in the grief process that one realizes it is time to let go, too. It is the beginning of a new relationship with the one you have loved and lost. This is about the griever who can finally think about their loved one and not feel pain. This is about the griever who can talk about their loved one and not burst into tears. It's about the griever who is ready to take that emotional attachment and invest it in the living. If you are new to your grief this is not about you. In time, you will get here because every day is a series of long good-byes.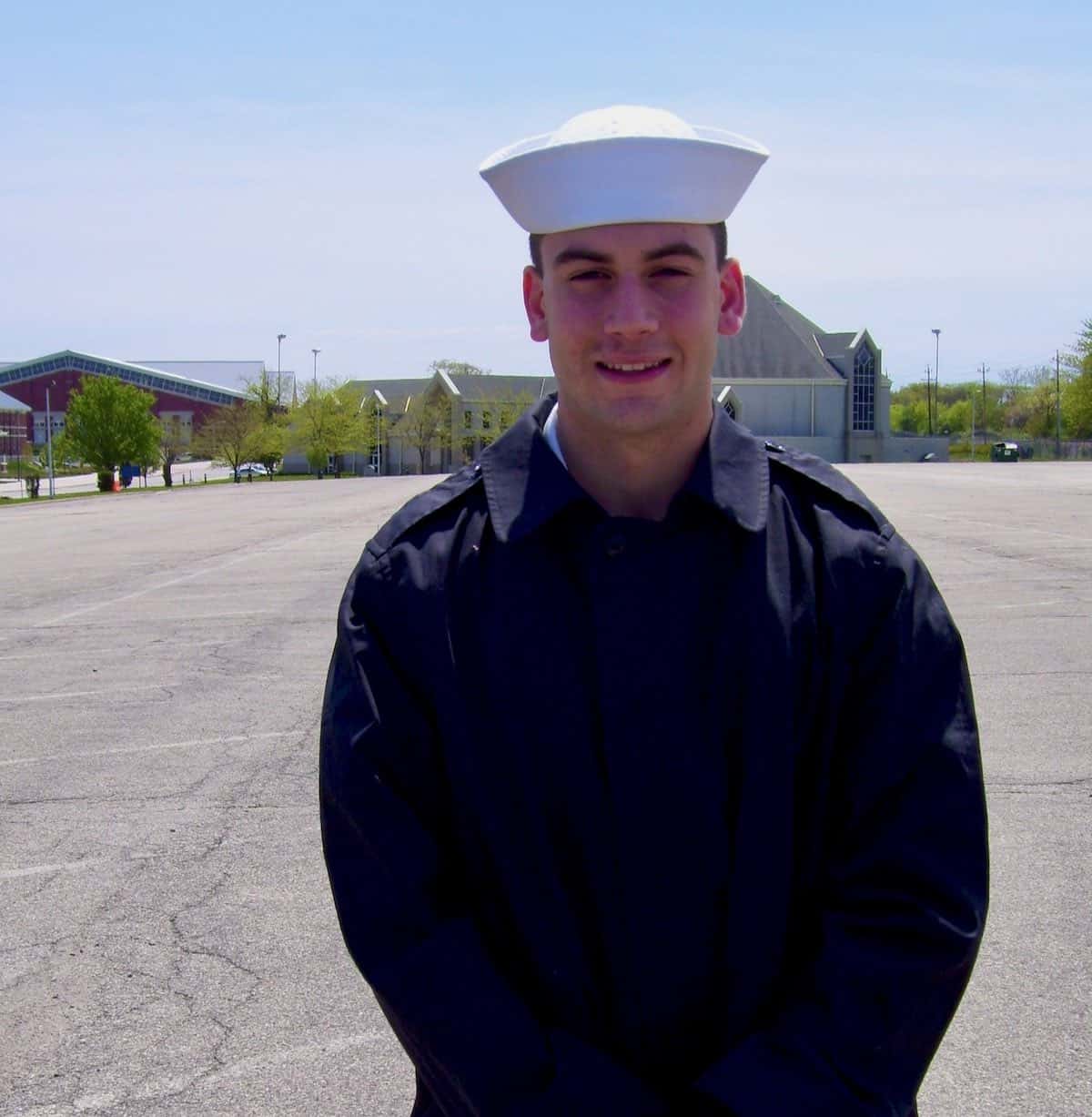 My William is gone. I recognize that. He can't hug me or flash me a smile. He can't call me on the phone at 9 pm or pay me a surprise visit. I can't yell at him for doing something stupid (isn't that what moms do) and I can no longer protect him or offer him advice. I can't cook him his favorite meal or watch him enjoy Sunday morning crepes filled with his favorite strawberry jam. Will I ever forget him? Of course not. I will always love him, but I have to let go of all this emotional energy and direct it towards living. Still safe in my heart this letting go of his hand is not a betrayal, but a healthy step forward. It is a Mother's Day gift.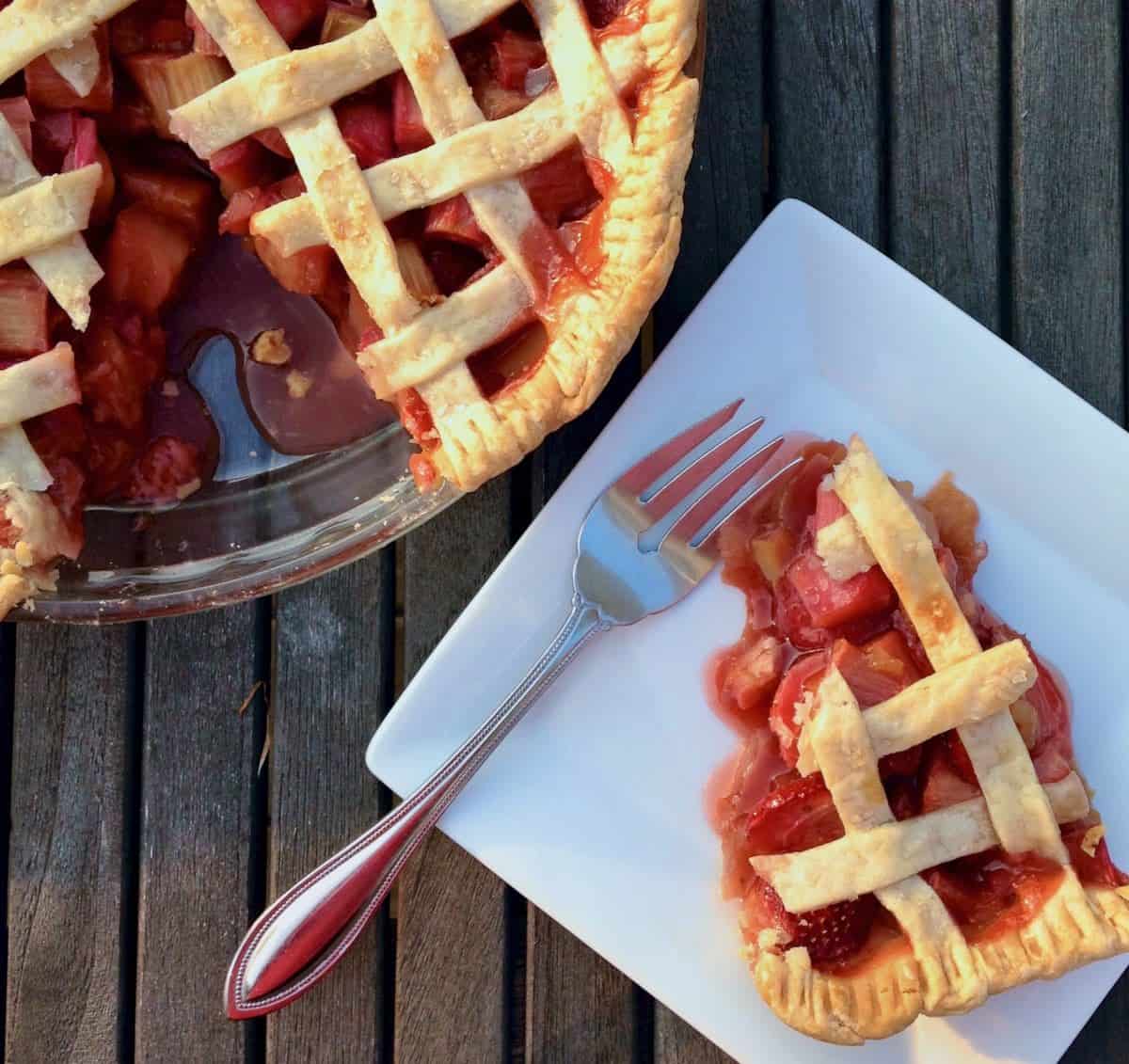 Another gift I have is a rolling pin from my mom. I have used a variety of rolling pins over the years, but hers is my favorite. It has comfortable handles and a weight that is perfect for rolling out her buttery pie dough recipe. I love to bake and as the days are getting longer and warmer, baking time is getting shorter. Don't you just hate when it is too hot to turn the oven on? Yeah, me too. Baking has gotten me through some of my sadder moments. It's great therapy plus in this case you get to eat Strawberry Rhubarb Lattice pie.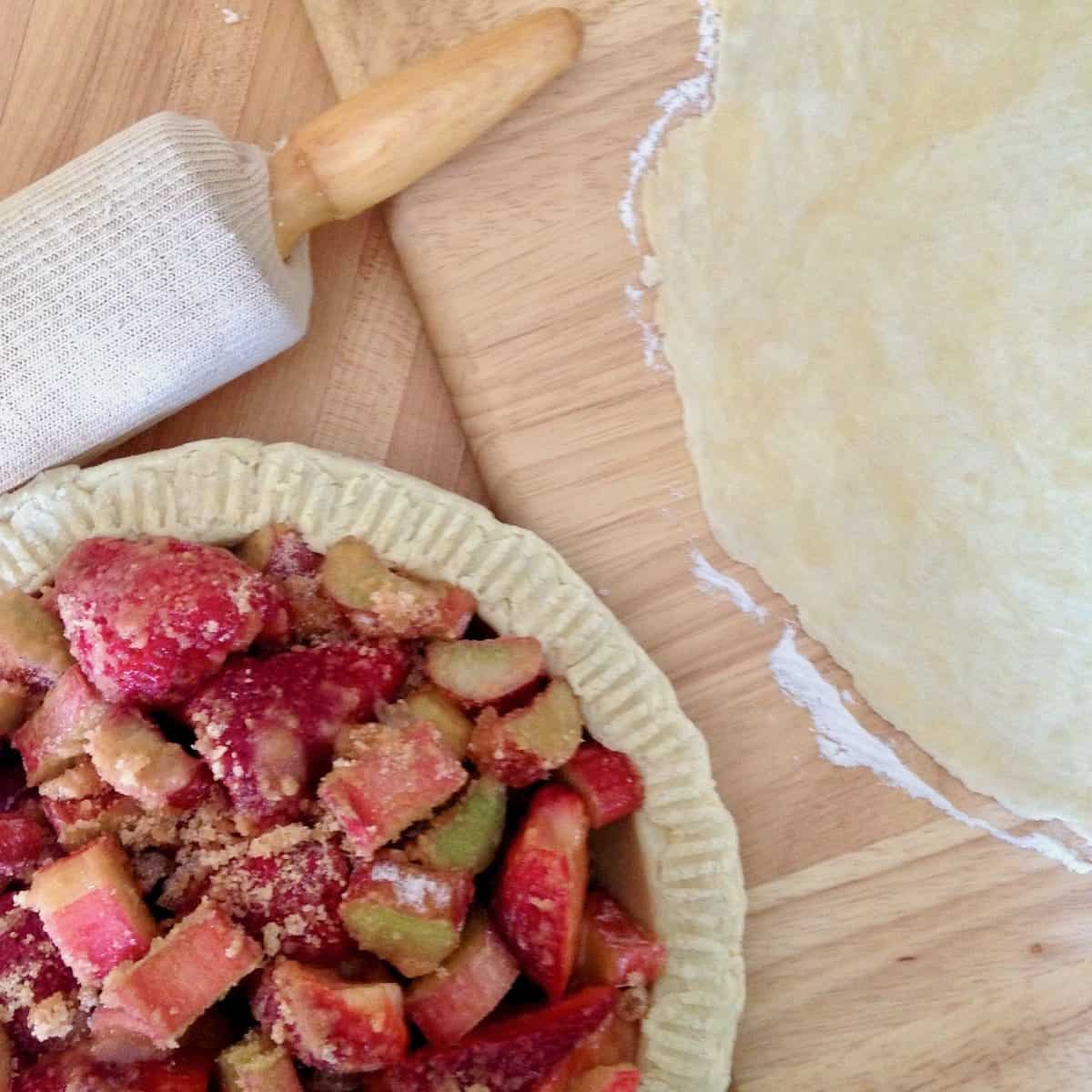 Print
Strawberry Rhubarb Lattice Pie
---
Author:

Total Time:

1 hour 45 minutes

Yield:

1 pie
---
 Crust
3 cups all purpose flour
1-tablespoon sugar
1-teaspoon salt
10 tablespoons unsalted butter (my mom only bought Land O Lakes)
6 tablespoons vegetable shortening
8 to 10 tablespoons ice water
Filling
3 ½ cups diced rhubarb (½-inch thick slices) reddest stalks are best
1-(16 oz.) container strawberries, hulled, halved (about 3 ½ cups)
½ cup sugar
⅓-cup (packed) golden brown sugar
¼-cup cornstarch
2 tablespoons finely chopped crystallized ginger
½-teaspoon ground cinnamon
¼-teaspoon salt
---
Instructions
Whisk flour, sugar and salt; cut in butter and shortening forming coarse crumbs with butter bits about the size of small peas.

Using a fork, toss in just enough ice water until the dough sticks together forming a ball.

Divide dough in half, wrap in plastic and chill at least 30 minutes.

Toss all filling ingredients together; let stand 30 minutes.

Heat oven 400F.

Roll out half of pie dough and fit into 9-inch pie plate. Roll out remaining pie dough into 13-inch circle; cut into fourteen ½-inch-wide strips.

Drain juices from filling into a microwave safe 2-cup measure. (you should have about ⅓

rd

 

cup of cloudy pink juice).

Microwave the juices on high for 1 minute; it should come to a rolling boil.

Spoon filling into crust. Pour juice over filling.

Arrange 7 dough strips atop filling, spacing evenly. Form lattice by placing remaining dough strips in opposite direction atop. filling.

Trim ends of dough strips even with overhang of bottom crust. Fold strip ends and overhang under, pressing to seal. Crimp edges.

Transfer pie to foil-lined baking sheet. Bake 20 minutes. Reduce oven temperature to 350°F.

Bake pie until golden and filling is bubbly and thickens, about 65 to 75 minutes.

Transfer pie to rack and cool completely.
Prep Time:

30 minutes

Cook Time:

75 minutes

Category:

dessert

Method:

baking

Cuisine:

American
Keywords: strawberry, rhubarb, pie, summer, farmer's market
Finally, thanks to every one who commented on last weeks blog post. Happy thoughts are always good. Congratulations to "Tracy" the winner. Your gift is on the way. Happy Mother's Day.