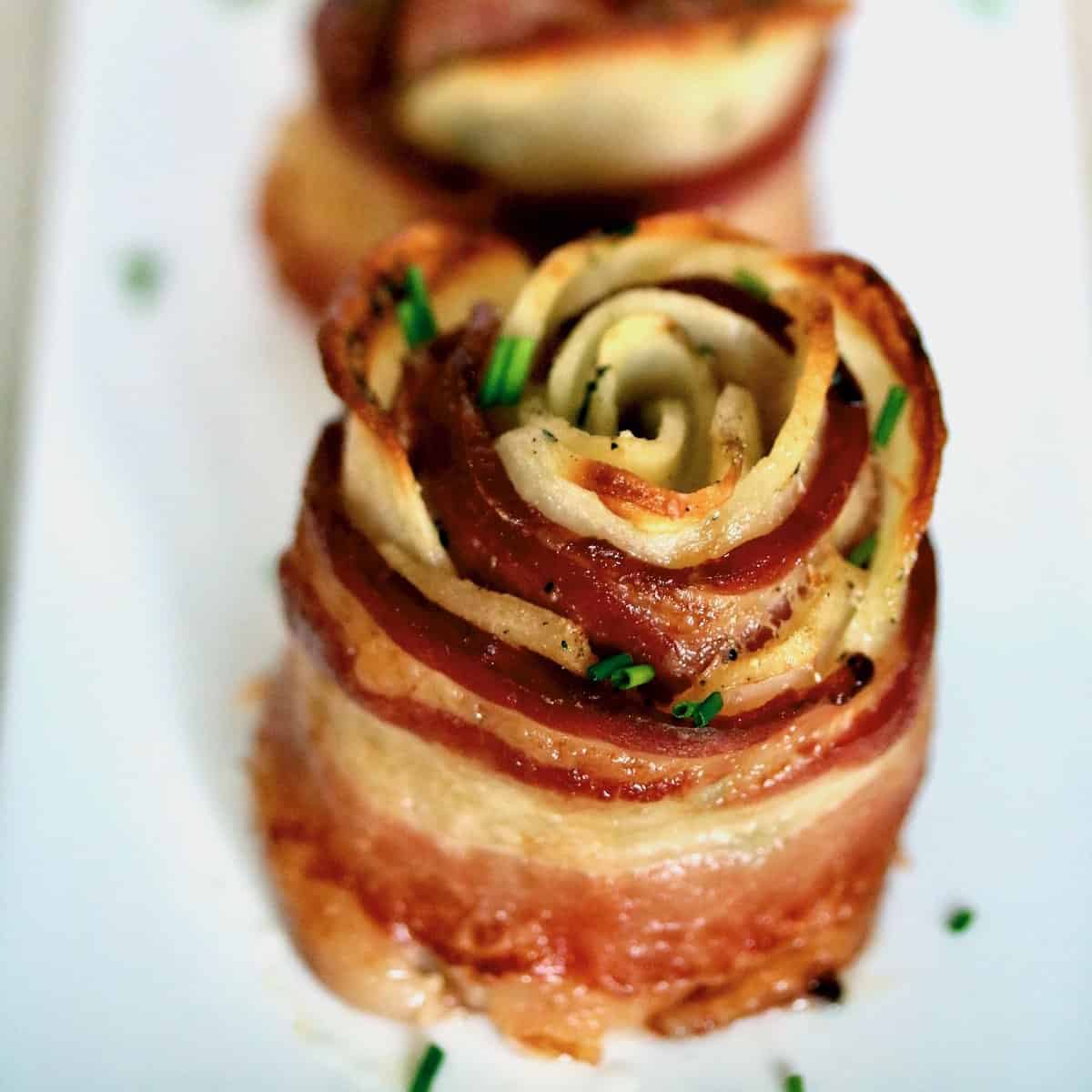 Next time skip the flowers and chocolate and make some fancy bacon potato roses for the love of your life. This delicious and surprisingly easy side dish also makes a fun appetizer. Truth be told I am not a huge bacon fan, but husband just adores it. If I am going to eat it, it has to be the meatiest looking package I can find. Choose "center cut" sliced bacon for this recipe. Now, lay two strips of bacon down slightly overlapping on one end.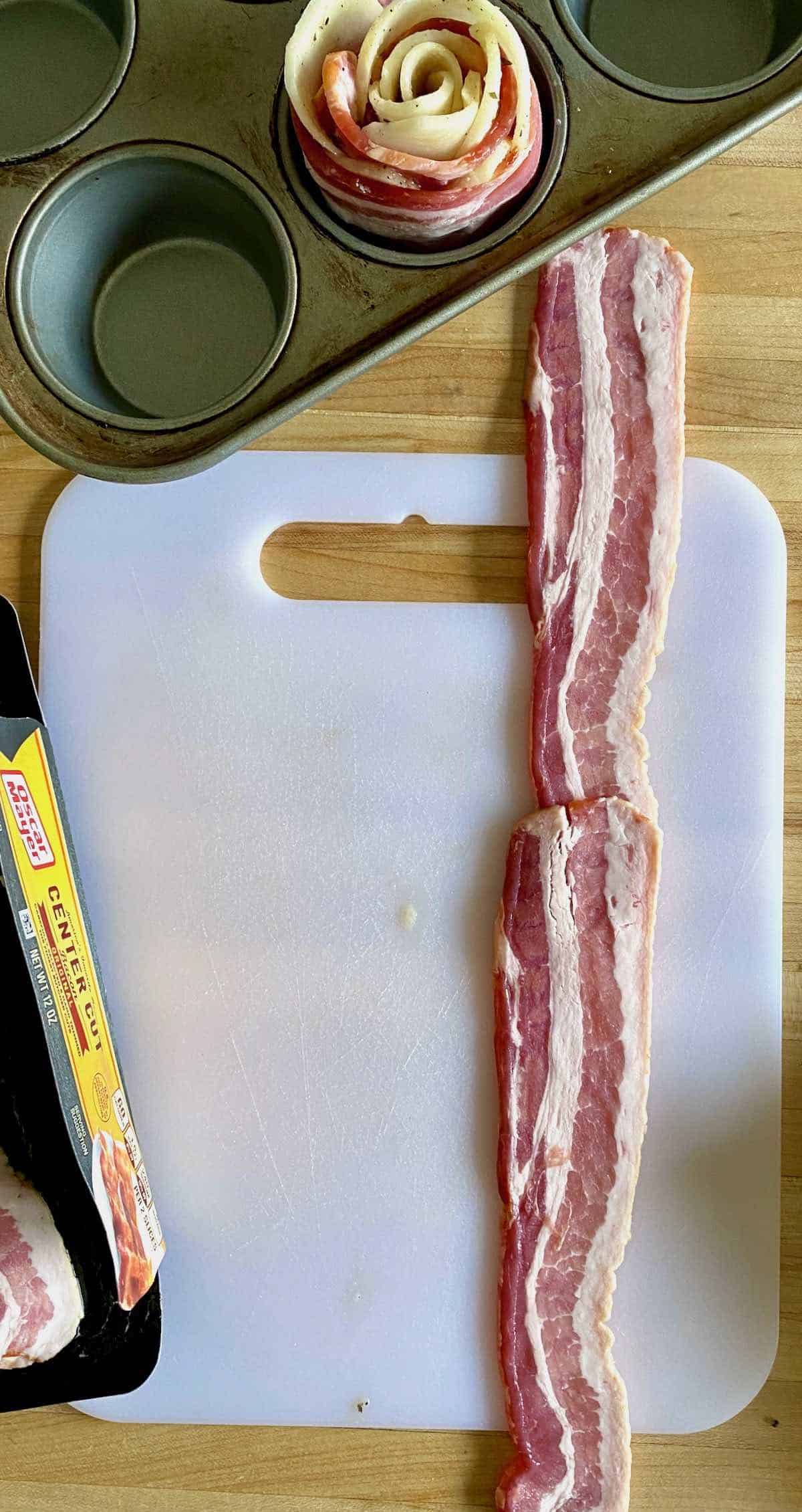 Believe it or not, the only other thing you need to buy are some good old russet potatoes because I am pretty sure you already have cooking oil and assorted spices in your pantry. Right? Russet potatoes work best for these fancy bacon potato roses. Okay let's do this thing. Thinly slice your peeled potato on a mandoline and toss with just enough oil to coat ( a couple of teaspoons). Next, season with salt, pepper and whatever floats your boat....garlic powder, smoked paprika, rosemary...it's all good. Finally, lay those potatoes on top of the bacon, slightly overlapping each other, and aligning one edge of the potatoes with the edge of bacon.
Let's roll
Rolling it up really is as easy as it looks. Place each in a muffin cup and bake at 400F for 45 minutes. Cover the top loosely with foil to prevent over-browning and continue to bake another 15 minutes to insure fully cooked bacon on the inside. That's it.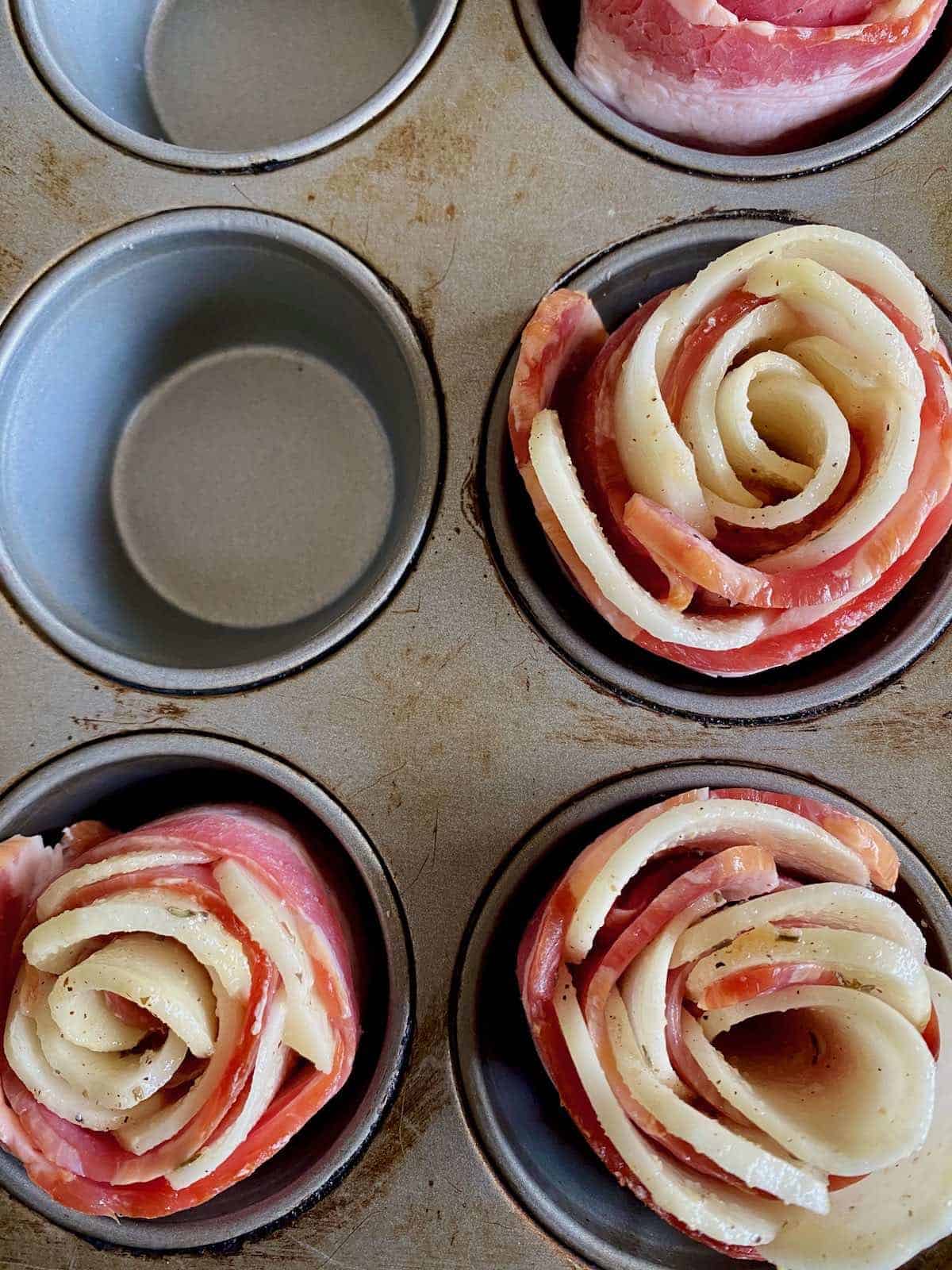 Certainly if you want to gild the lily (I mean rose) sprinkle with some grated cheese or fresh snipped herbs. For the record 1 good size potato made 5 roses.
<3