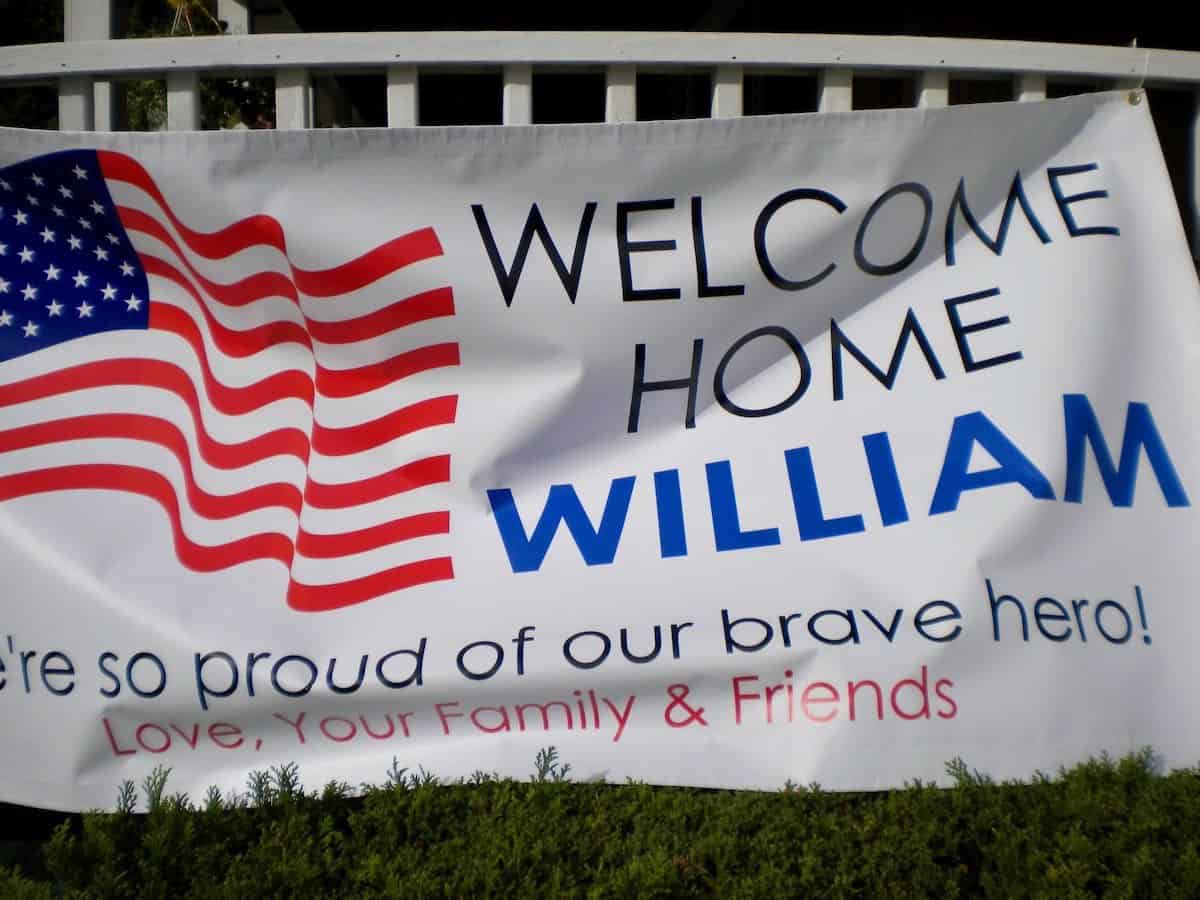 Very early this morning I had a whoosh moment with William. I woke up as I often did (life in the military) worried about him, but as if he were still alive. I was dreaming that he was taking a nap and I needed to be quiet, so as not to wake him. His scout sniper platoon training often deprived him of sleep and that deprivation was the most likely cause of his accident. I felt that bear hug squeeze that only he could deliver. It is a sweet moment. He must be liking the blog as he did this recipe for the best crowd pleasing chili.
Military wives and mothers are an amazing group of women at least the ones I have come to know. They are loyal, loving, dedicated pillars of strength. One deployment after another they hold down the fort, alone, with great care and devotion. They are so very protective of their children. I have never met Charlena and Laura Beth, but they knew William. He was "like family", so ventured out to find me. They bravely stepped forward to share "William" stories and surrounded me with their tender touch. I love them, am inspired by them and thank them for THEIR service.
If there is one thing a person can do to facilitate healing it is to share stories of the one who has been lost. Don't be afraid to tell the good, the bad, the ugly and the funny. One does not really know one's child until others start sharing their personal interactions and secrets, which are now safe to tell. Many tales began with, "If he knew I was telling you this he would kick my a$#!" which always drew laughter.
Write your story in a card or a letter or tell it over the phone. Grab some coffee and come by the house to share a story. In this day and age deliver it by email or private message or instant message. I've heard tales from his "brothers", classmates, teachers, friends and family from far and wide. Every sweet word is cherished, treasured, welcomed and healing.
Clearly, one of life's sweet moments is William's homecoming party from Afghanistan. It was just 3 years ago this month. His favorite chili is on the menu. What makes it special is the touch of sweetness it gets from real maple syrup. No other sweetener can match the flavor and richness that maple syrup brings to the table. It brings back memories of a sweeter time when the kids were little and we tried to make our own maple syrup. We tapped the trees, collected the syrup and then nearly stripped the wallpaper from the kitchen walls as the boiling process created so much steam. Lesson learned—buy it at the store! Learn about it here: pure canada maple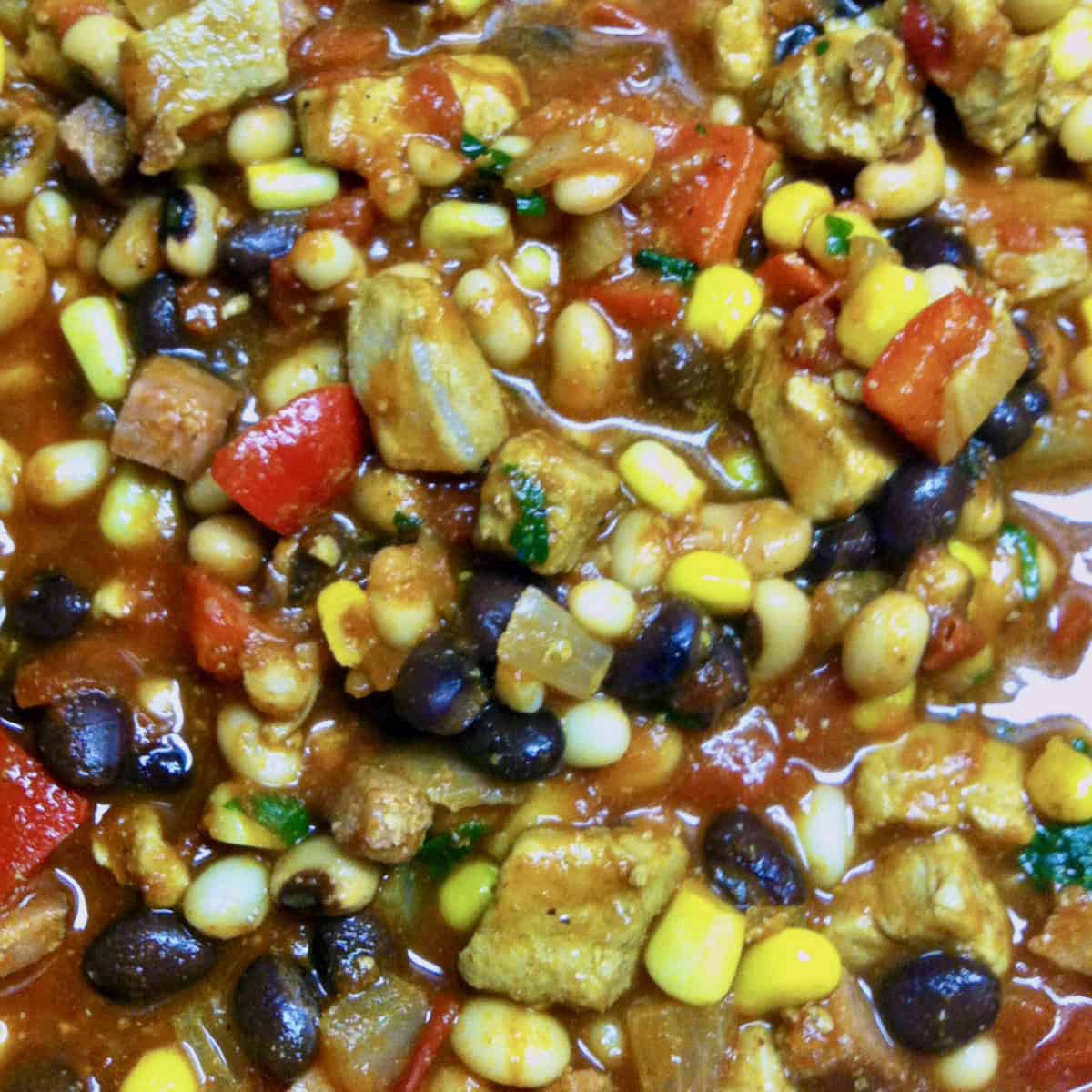 Print
Sweet William's Homecoming Chicken Chili
---
Author:

Total Time:

1 hour 15 minutes

Yield:

12

servings

1

x
Description
crowd pleasing chili with a touch of chipotle
---
2 tablespoons olive oil
1 large onion, chopped
1 large red bell pepper, seeded and chopped
2 cloves garlic, minced
1 teaspoon minced chipotle chili in adobo sauce
1 pound diced chicken or turkey
1 pound Italian sausage, casing removed
1 (28 oz) can crushed tomatoes
1 to 2 tablespoons chili powder
2 tablespoons real maple syrup
1-teaspoon ground cumin
1-teaspoon kosher salt
½ teaspoon ground black pepper
1-cup low-salt chicken broth
1 (15 oz) can small white beans, rinsed and drained
1 (15 oz) can black beans, rinsed and drained
1 ½ cups fresh or frozen sweet corn kernals
¼ cup chopped fresh herbs like cilantro, basil, flat-leaf parsley
---
Instructions
Heat oil over medium-high heat in Dutch oven or large stockpot.
Add onion and bell pepper; cook, stirring occasionally, for 5 minutes.
Add garlic and chipotle; cook 30 seconds or until fragrant.
Add chicken and sausage; stirring, until no longer pink.
Add tomatoes, 1-tablespoon chili powder, maple syrup, cumin, salt and pepper; stir well and cook for 10 minutes.
Add broth; bring to a simmer. Cover, reduce heat to low and simmer 30 minutes.
Add beans, corn and additional chili powder, if desired; cook 15 minutes. Stir in herbs. 
Notes
Leftovers taste great spooned over a baked potato with cheddar cheese.
Prep Time:

15 minutes

Cook Time:

60 minutes

Category:

soups

Method:

stovetop

Cuisine:

Mexican
Keywords: main dish, stews, chili, chicken, Mexican, chipotle, crowd pleaser