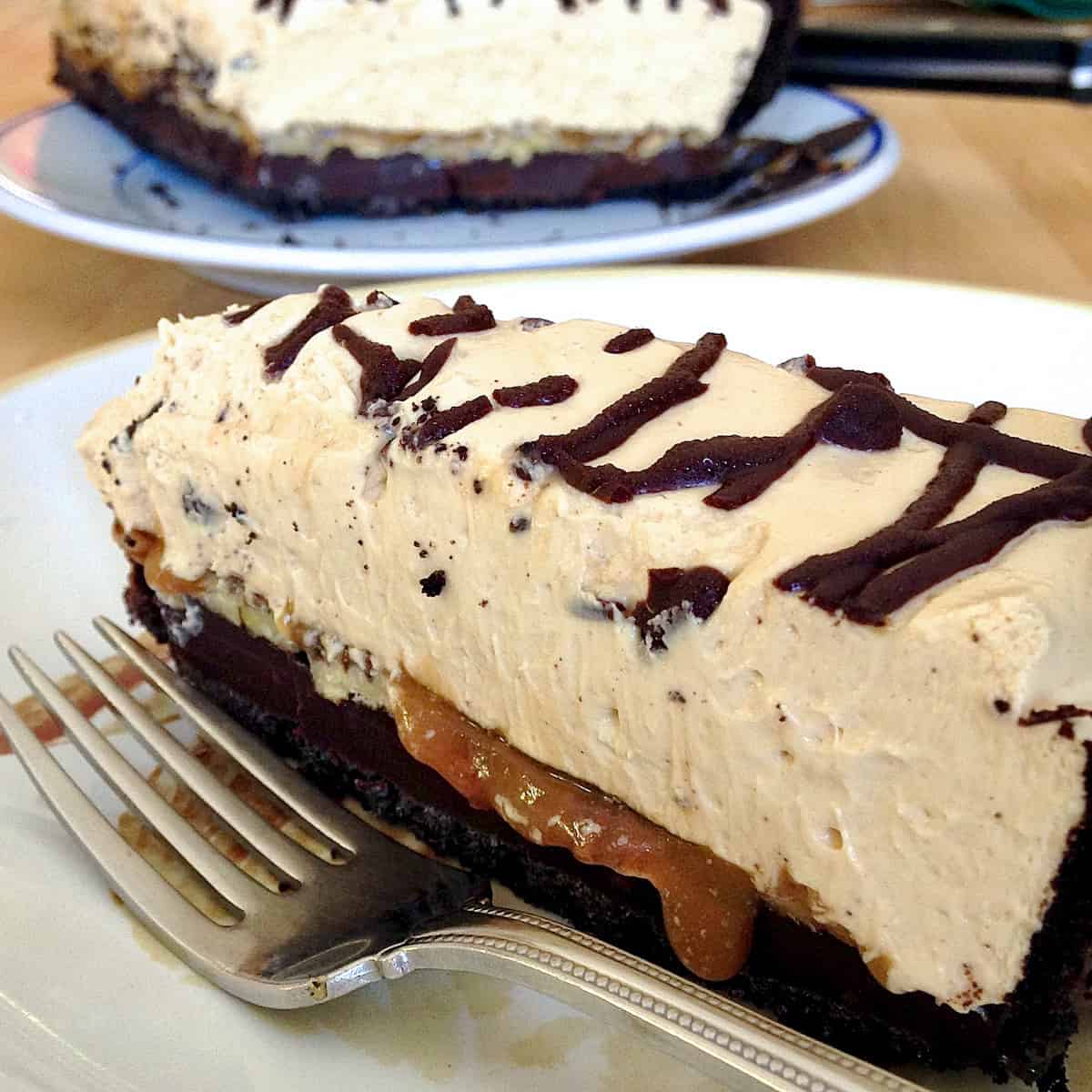 Peanut Butter Turtle Torte
When it comes to our children isn't there just one wish when the candles are blown out? Just one toast when the glass is raised? Just one blessing as hands fold in prayer? "To a long, happy and healthy life." If you are a parent, that's it.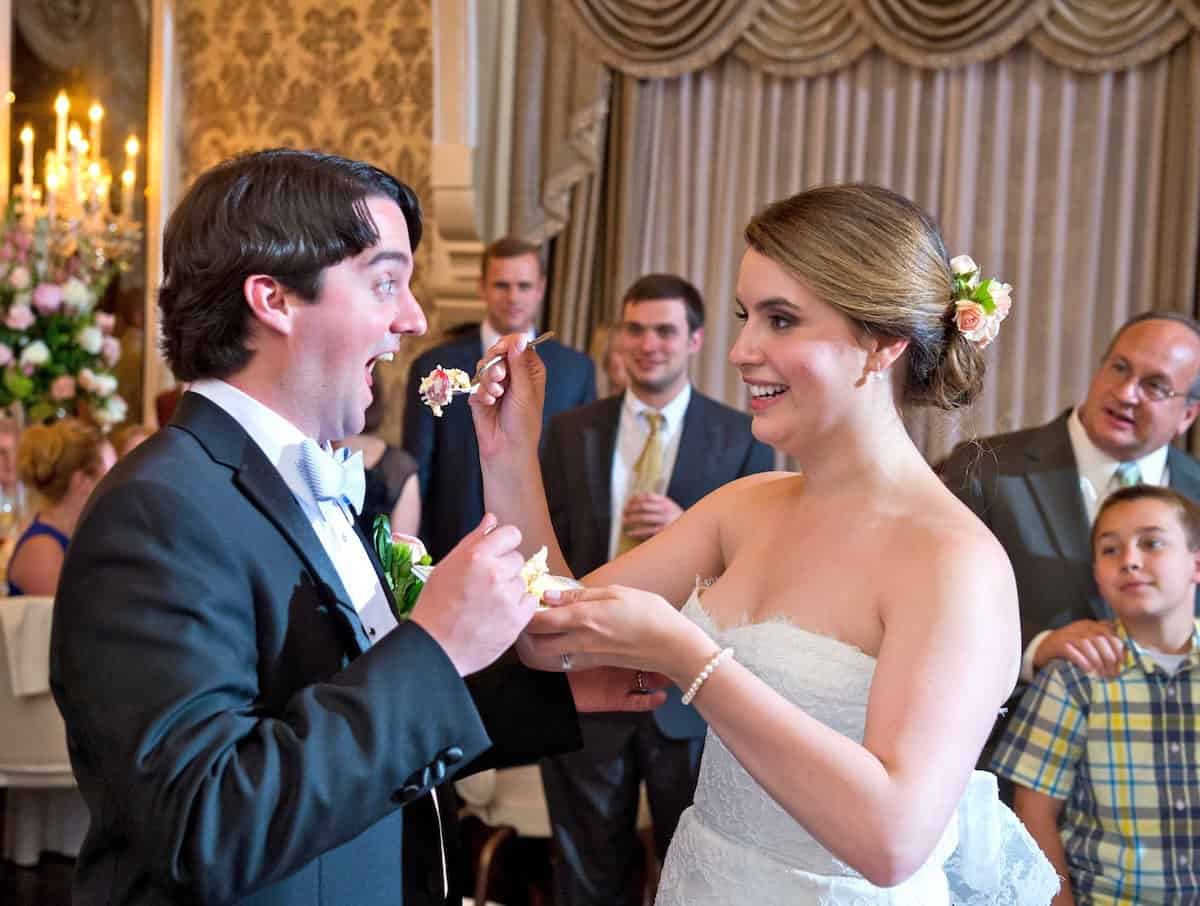 This week we raised a glass or two to Sam and celebrated him with a most delicious birthday dinner. Sam is a real good egg. He has brought great joy to our family, not only because he loves my daughter, but also because he encourages what I like to call "my crazy". He's fun and just goes with the flow with any goofy thing I want to do. He also likes my cooking and that makes me very happy. He is willing to try anything including my foodie experiments, so I gave him a little culinary trip around the world in honor of his 29th! Here is the menu: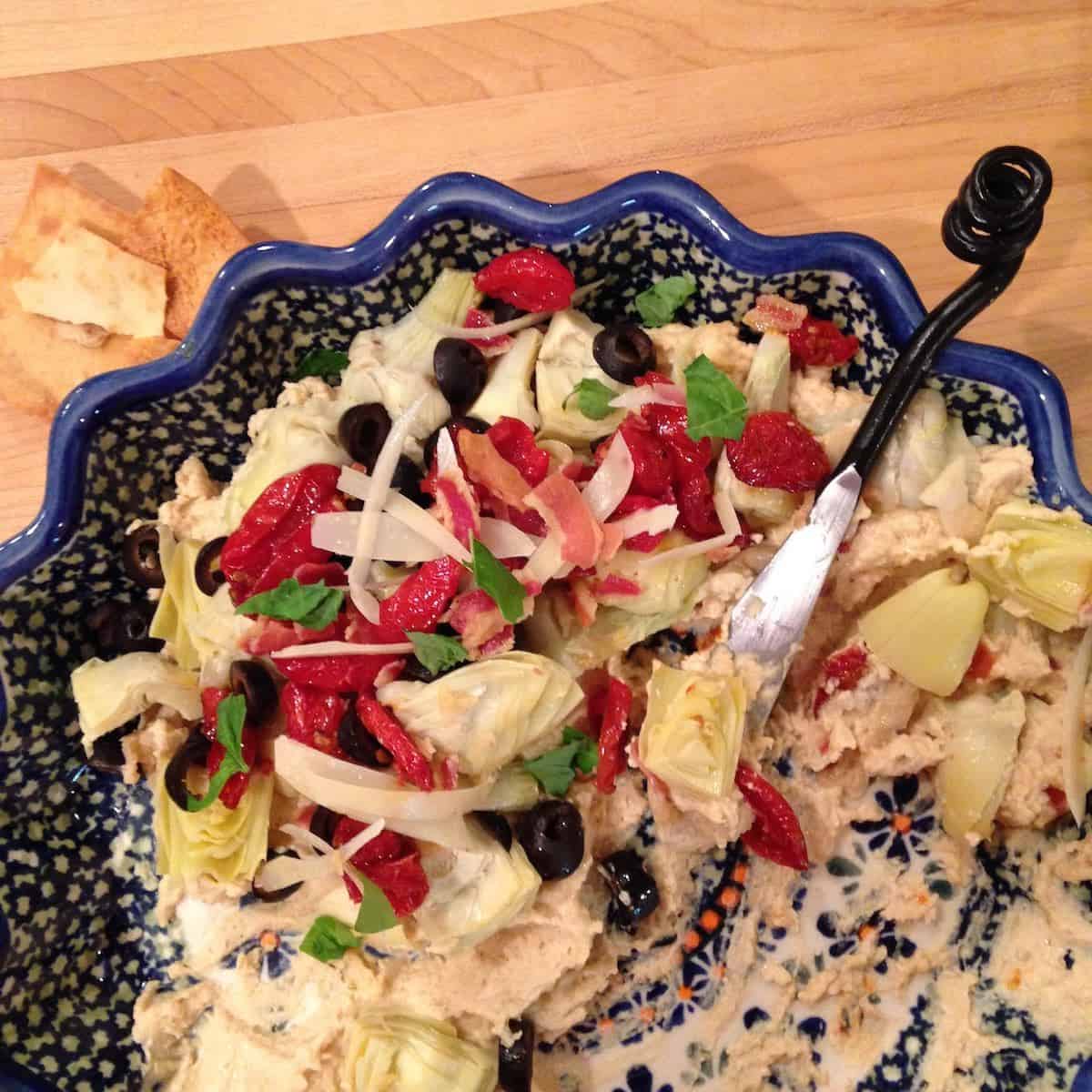 Then......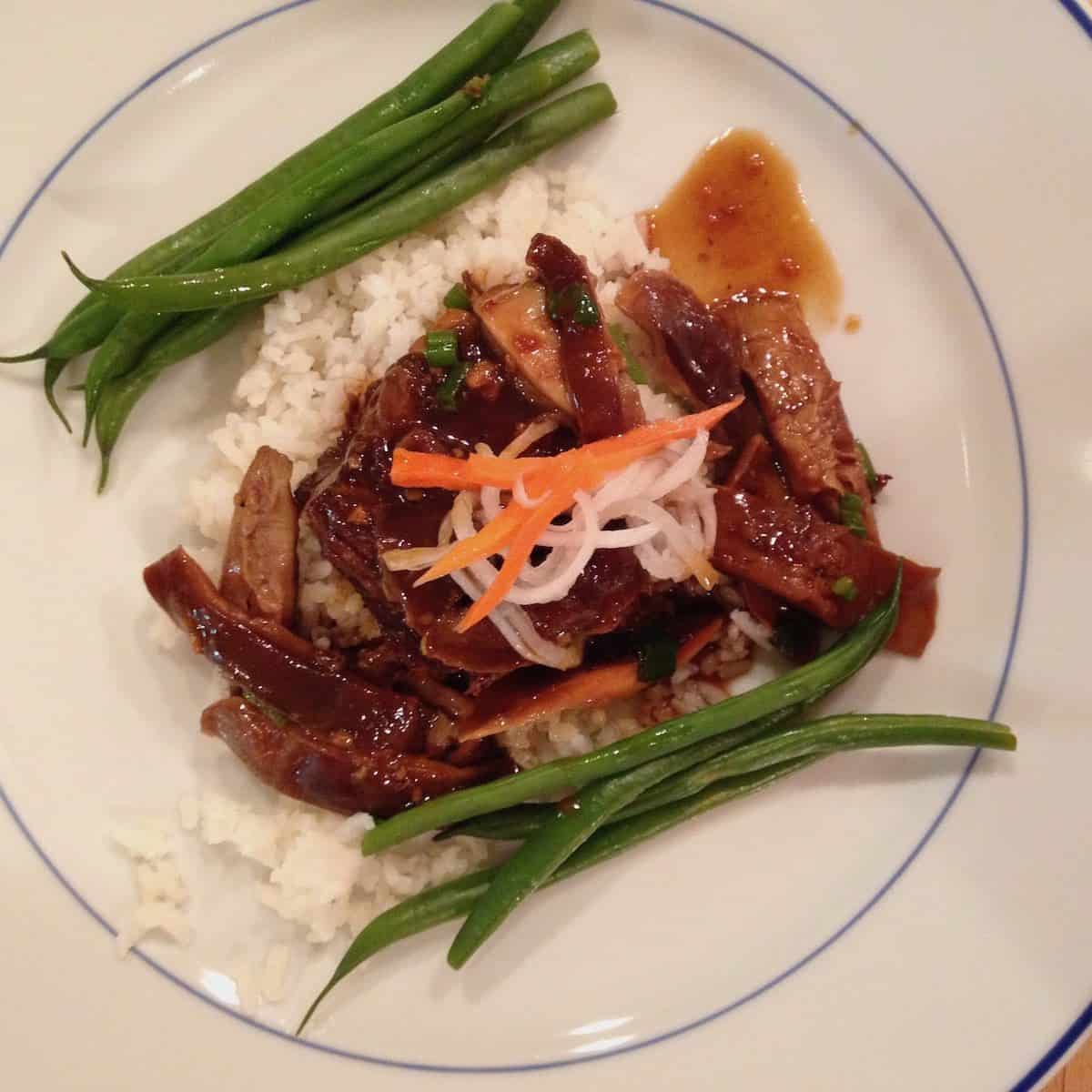 Bring on the birthday candles......and my award winning Peanut Butter Turtle Torte. Sam loves chocolate and peanut butter, so this was an easy choice .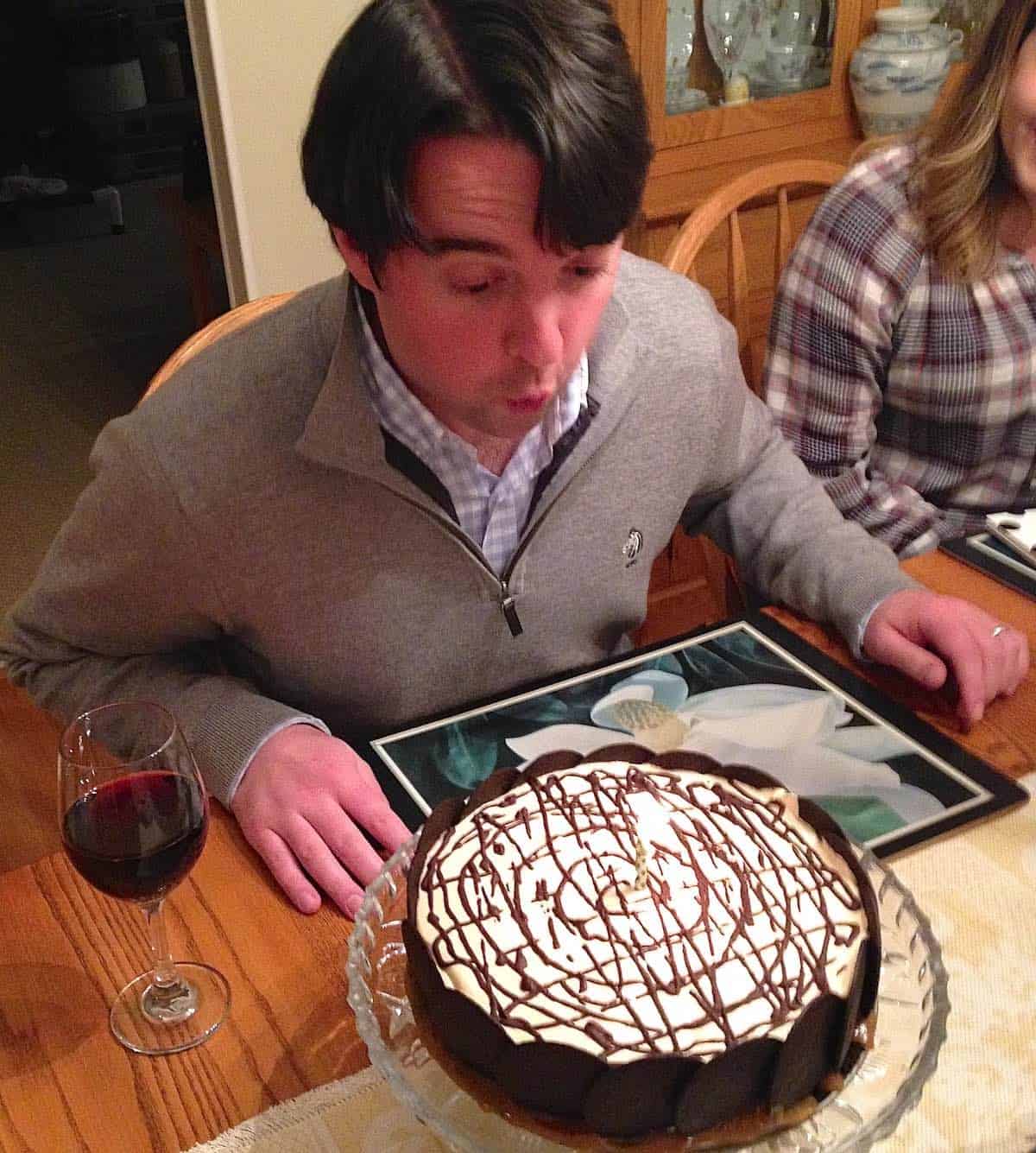 In 2005 I became a finalist in the Southern Living Recipe Contest with this heavenly rich dessert. While I wished to be the grand champion that day some things in life don't turn out as planned. Still we pick ourselves up and keep going. We adapt. I have changed up the recipe a bit because my original version had such a thick layer of chocolate on the bottom that it was tough to cut through. For ease of cutting warm up your knife by dipping it in a glass of hot tap water and then wipe it dry before slicing.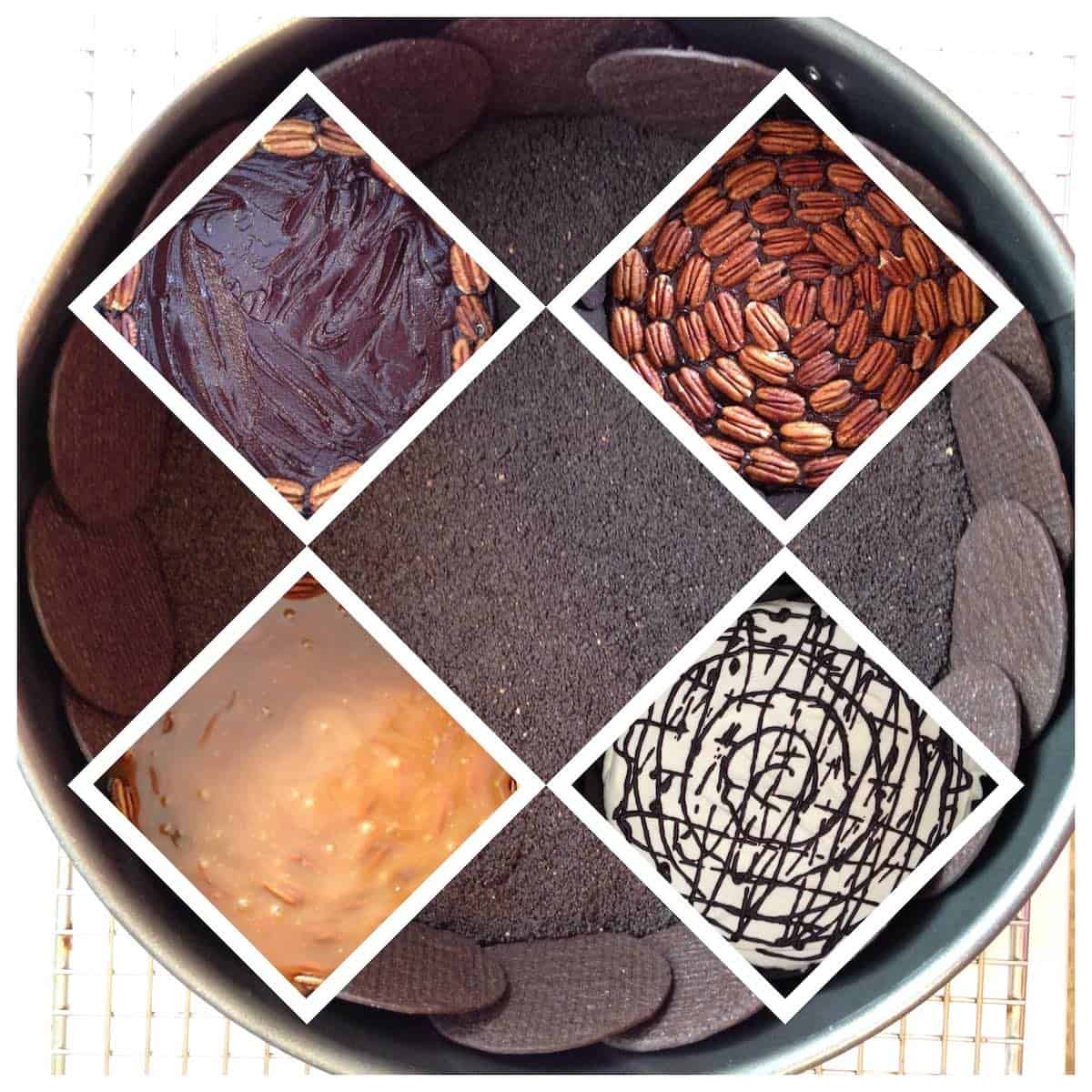 Print
Peanut Butter Turtle Torte
---
Author:

Total Time:

25 minutes

Yield:

10

to

12

servings

1

x
Description
Award winning recipe, so good a restaurant in Colorado asked my permission to put it on their menu.
---
18 chocolate wafers finely crushed
3 tablespoons butter, melted, divided
16 chocolate wafers
4 ounces chopped dark or semisweet chocolate
1 ¾ cups whipping cream
1 cup halved pecans toasted
⅓ cup caramel topping
1 (8 oz) package cream cheese, softened
1-cup creamy peanut butter
1 ¼ cups confectioners' sugar
½ teaspoon vanilla
---
Instructions
Combine crushed chocolate cookies and 2 tablespoons melted butter; press mixture on bottom of a 9-inch spring form pan. Stand 16 cookies around edge of pan, slightly overlapping and pressing into crumb mixture on bottom of pan. Bake chocolate cookie crust at 350" for 5 minutes; cool.
Stir together chocolate, ¼ cup whipping cream, and 1 tablespoons butter in a small saucepan over medium-low heat, cook, stirring constantly, until chocolate melts and mixture is smooth. Remove 2 tablespoons chocolate mixture, and place in a small zip-top plastic bag (or squeeze bottle). Pour remaining chocolate mixture evenly over cookie crust in pan.
Arrange pecans in an even layer on chocolate layer in pan.
Spread butterscotch-caramel topping evenly over pecans, starting from center, leaving a 1-inch border around outer edge of crust. (Be sure to leave this border; if not, the caramel will ooze out of the torte.)
Beat cream cheese, peanut butter, confectioners sugar and vanilla at medium-high speed with an electric mixer until well blended. Decrease speed to low, and gradually add remaining 1 ½ cups cream. When cream is incorporated increase speed to high and beat for 1 minute or until mixture is thick and creamy. Spread cream cheese mixture evenly over caramel layer.
Snip a tiny hole in 1 corner of chocolate-filled zip-top plastic bag, and drizzle chocolate over mixture in pan.
Cover and chill at least 4 hours or overnight. Just before serving remove pan sides.
For easy slicing use a warm knife.
Prep Time:

20 minutes

Cook Time:

5 minutes

Category:

dessert

Method:

oven

Cuisine:

American
Keywords: turtle candy, torte, peanut butter mousse, chocolate, birthday