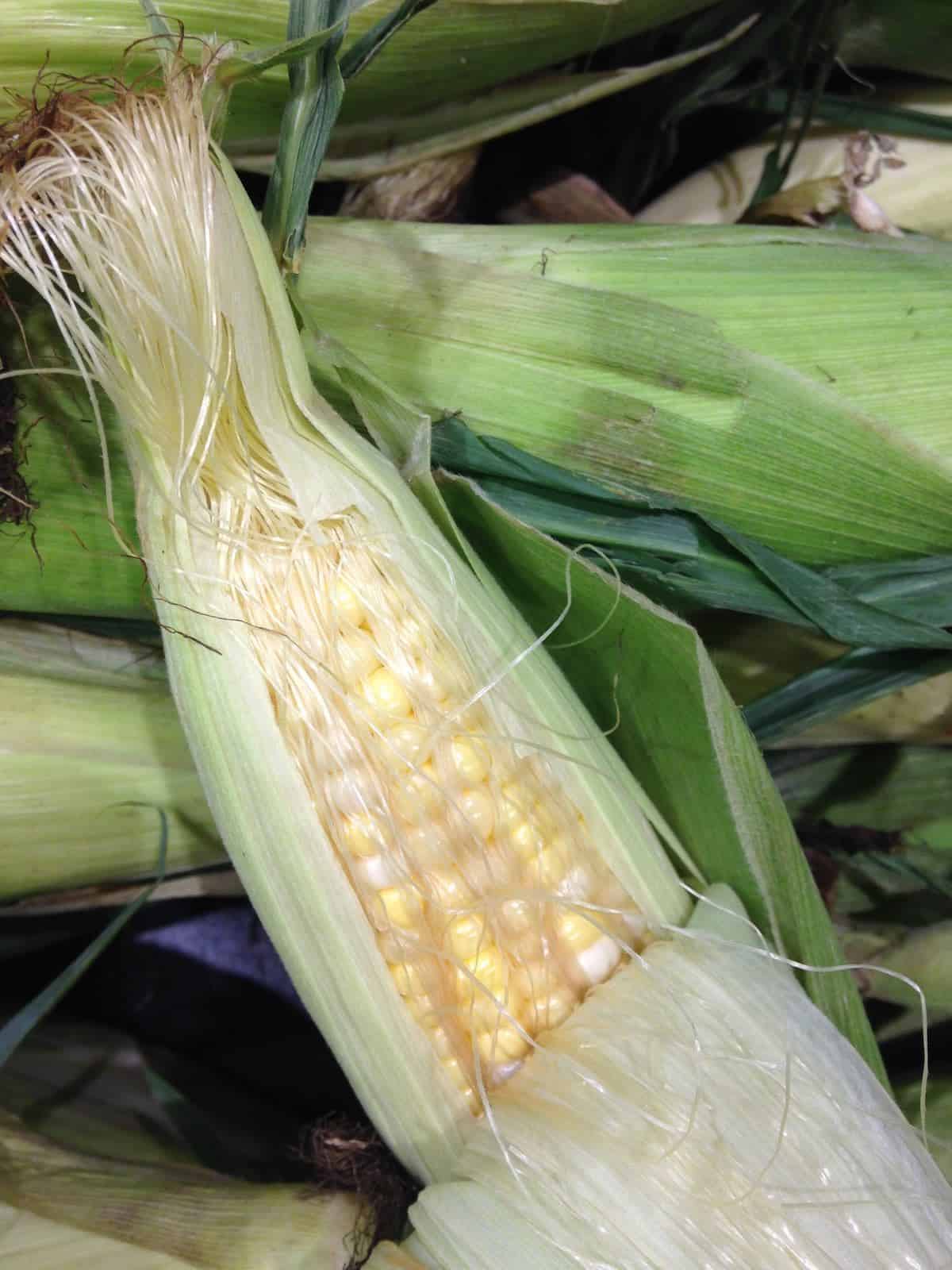 The best sweet cornbread
The sadness of losing my child sends me to a quiet place. It's dark and uncomfortable. Everything I ever believed in and held dear has collapsed. The pain is unbearable and I shut down. Stillness is needed. It brings to mind childhood memories of the little old Italian ladies dressed in black. A symbol of their sadness, they literally wore their hearts on their sleeves. As I remember, these women refrained from socializing for a whole year "out of respect" for the dead. It's possible that what they were really doing was re-inventing themselves in that quiet place.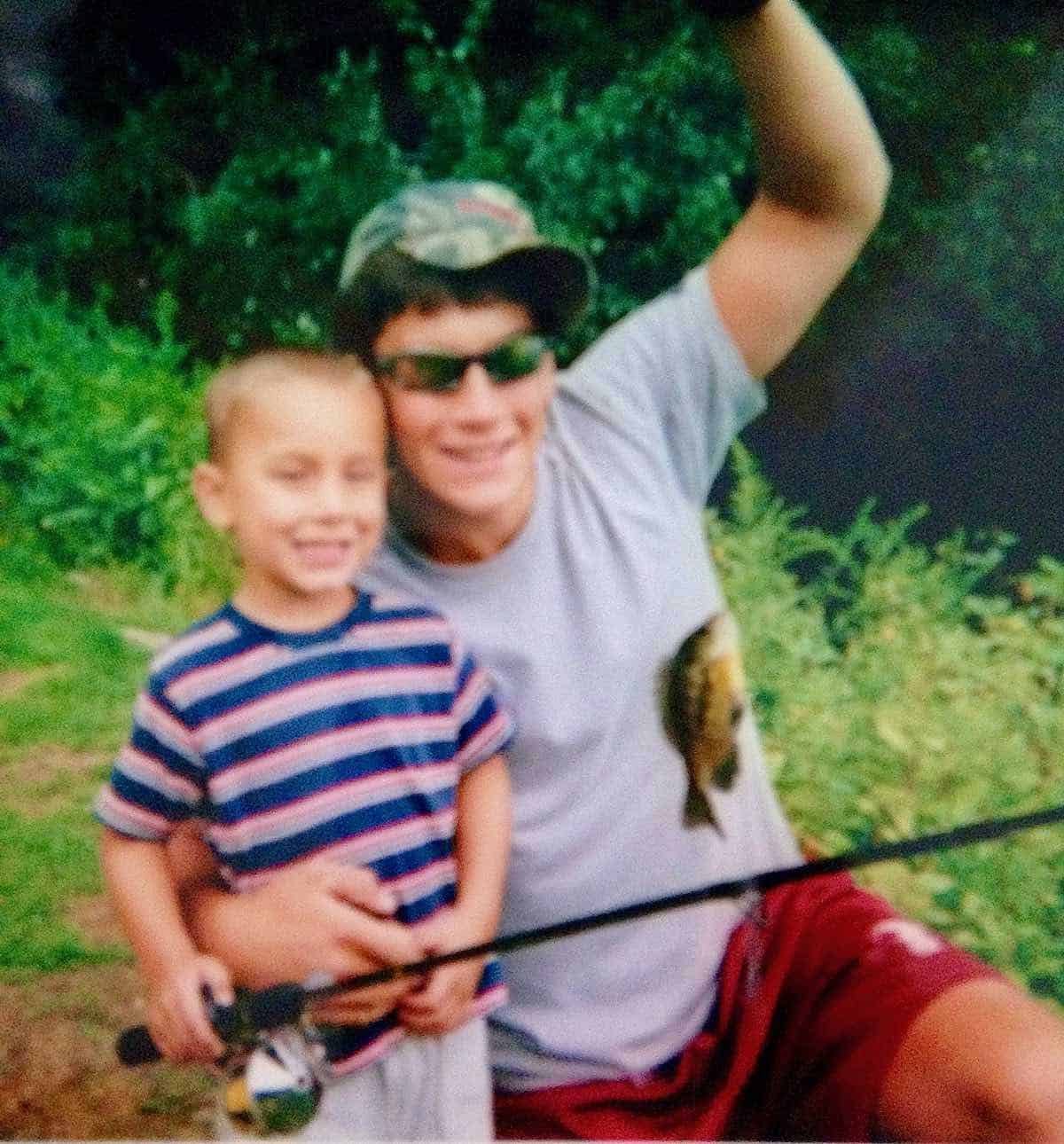 Who am I? Why am I here? What is the meaning of all of this? That lonely darkness forces the soul to ask questions and search for light; to find a spark. Honoring the pain, accepting the grief, openly mourning and challenging everything you have ever believed leads to healing and emergence. It is in that necessary quiet place that you have spiritually re-grouped. There is no doubt that you can live and you can love. You have been transformed.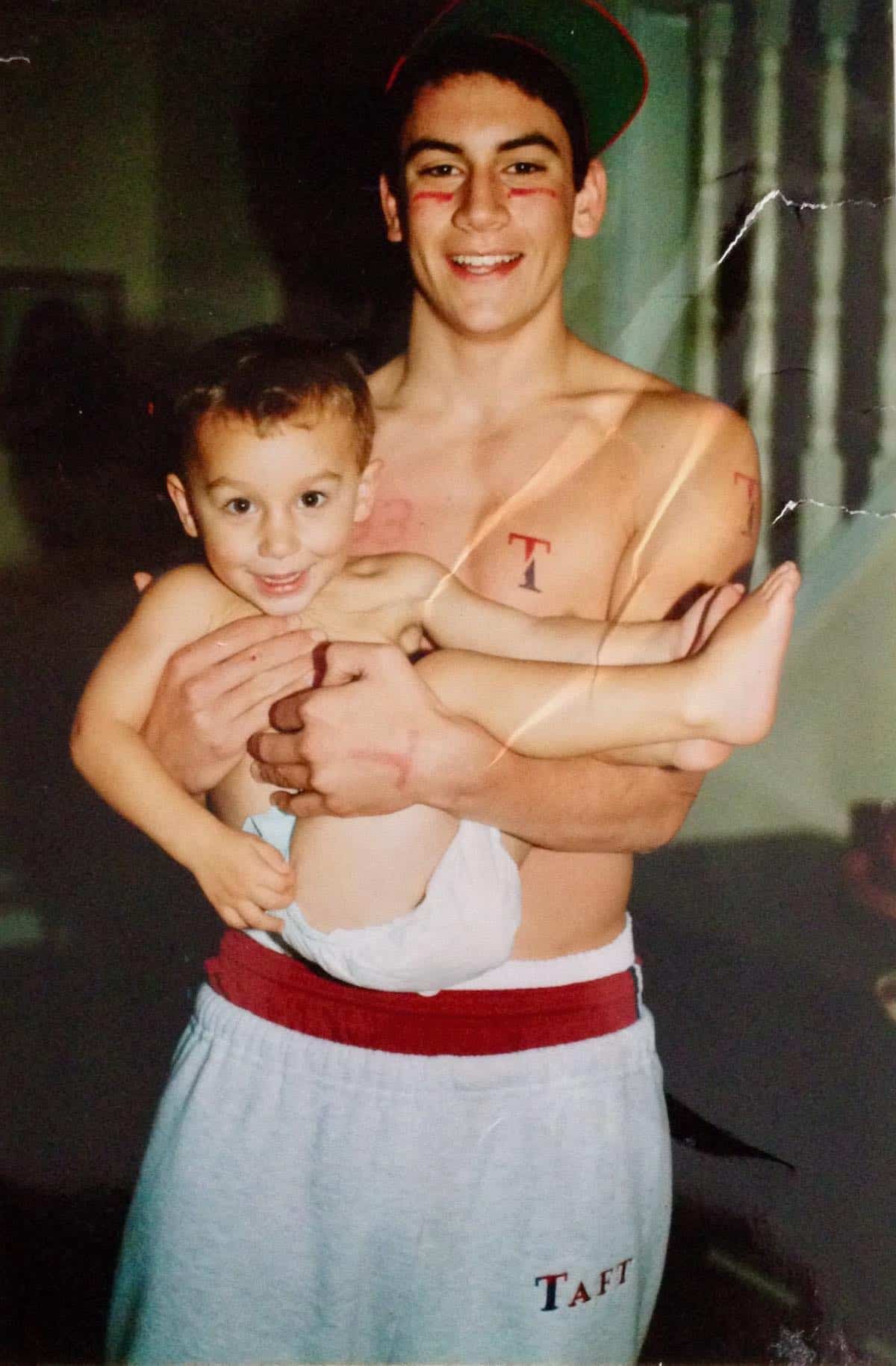 I have always loved these photos of William and my nephew, Cole. Cole is also my godchild and I can't help but think of William when I look at him. Cole is smart and thoughtful and loving much like his older cousin. He also bakes the best cornbread on earth. It is a must at Thanksgiving dinner and Cole is happy to oblige his old auntie. This year he made a double batch, so I had some leftover. Crumbled and mixed with some shredded cheese it made the perfect topping completely transforming the usual leftover turkey pot pie into something more special and satisfying.
Print
Cole's Corn Bread
---
Author:

Total Time:

45 minutes

Yield:

serves 9
Description
The best cornbread you will ever eat.
---
1 1/2 cups all purpose flour
2/3 cup sugar
1/2 cup corn meal
1 tablespoon baking powder
1/2 teaspoon salt
1 1/4 cups milk
2 eggs, lightly beaten
1/3 cup vegetable oil
3 tablespoons butter, melted
---
Instructions
Preheat oven to 350 degrees F.  Grease an 8-inch baking pan.

Combine flour, sugar, cornmeal, baking powder and salt in a medium bowl.  

Combine milk, eggs, vegetable oil and butter in a small bowl; mix well.  

Add to flour mixture; stir until just blended.  Pour into prepared pan. 

BAKE for 35 minutes or until wooden toothpick inserted in center comes out clean.
Prep Time:

10 minutes

Cook Time:

35 minutes

Category:

quick breads

Method:

baking

Cuisine:

American
Keywords: cornbread, quick and easybread, muffins, holiday food