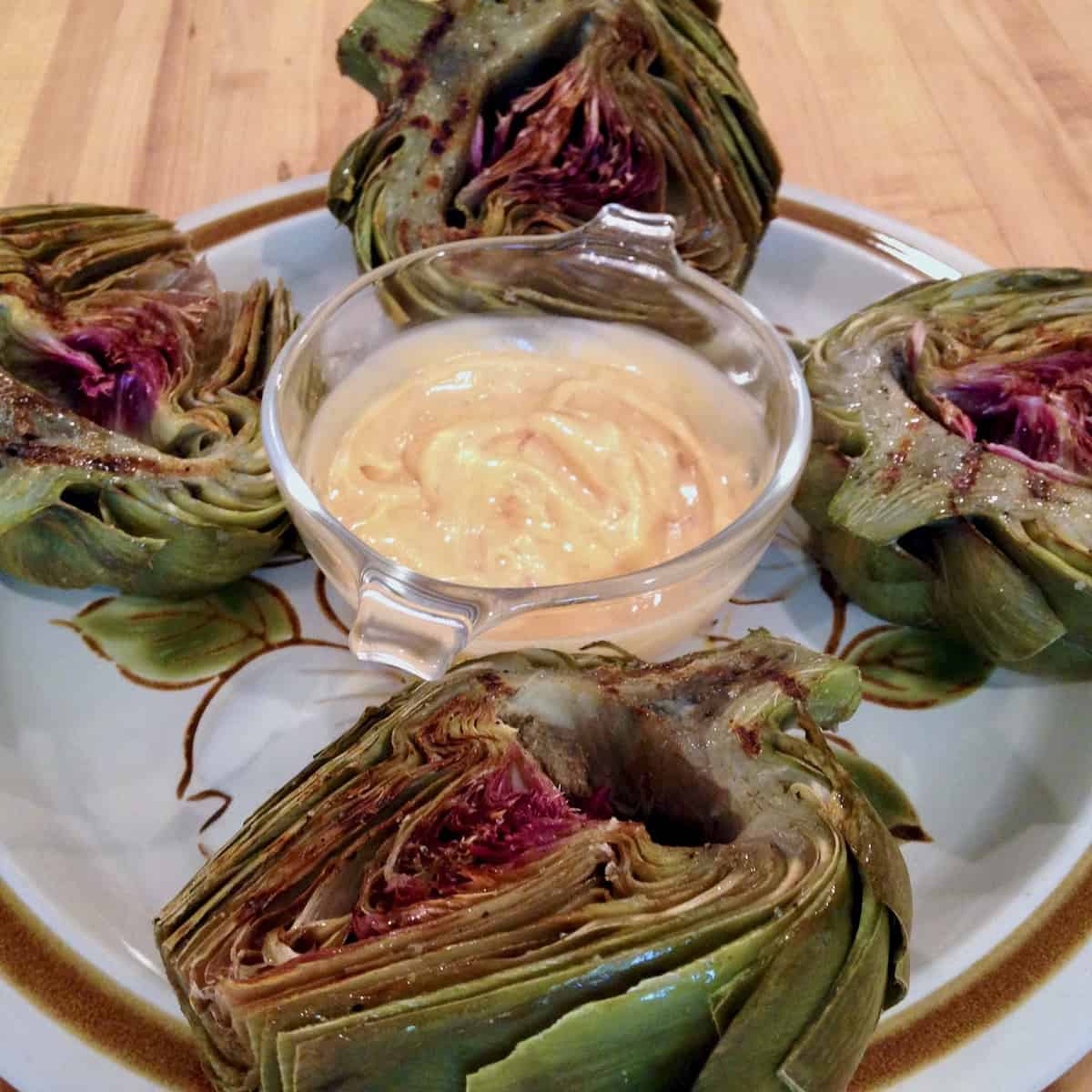 the heart of grilled artichokes
Recently, a young lady so dear to my heart shared this poem with me. Since April is National Poetry Month I thought I would share it with you. The poem speaks of a romance so true that I am ever grateful that my son was so loved.
i carry your heart with me
i carry your heart with me(i carry it in
my heart)i am never without it(anywhere
i go you go,my dear;and whatever is done
by only me is your doing,my darling)
i fear
no fate(for you are my fate,my sweet)i want
no world(for beautiful you are my world,my true)
and it's you are whatever a moon has always meant
and whatever a sun will always sing is you
here is the deepest secret nobody knows
(here is the root of the root and the bud of the bud
and the sky of the sky of a tree called life;which grows
higher than soul can hope or mind can hide)
and this is the wonder that's keeping the stars apart
i carry your heart(i carry it in my heart)
~e. e. cummings
When it comes to food the best heart in the fridge comes from the artichoke. Don't argue with me because I don't do dove heart, or chicken heart or any other heart that comes with a pair of eyes. Truth is I could easily be a vegetarian, but I digress. Enjoy the recipe. Thanks to my sweet daughter for creating this recipe with me. She does my heart good.
Print
Grilled Artichokes with Sweet Asian Chile Mayo
---
Author:

Total Time:

50 minutes

Yield:

serves 4
Description
Try the grilled artichokes and you will be amazed.
---
4 medium artichokes
½ lemon
½ cup light mayonnaise (I like Hellmann's)
2 tablespoons sweet Asian chile sauce
2 teaspoons sriracha
---
Instructions
Using a serrated knife, cut ½ inch off the top of each artichoke. Cut each in half vertically. With a scissors, trim the pointy ends off the leaves. Using a spoon, scrape out the fuzzy choke in the center and discard.
Rub artichokes all over with lemon.
Fill a large pot with water and fit with a steaming rack. Place artichokes on rack and steam until they are tender and easily pierced with a fork, about 30 minutes.
Set aside to cool for 15 minutes.
Meanwhile, preheat grill to high heat.
In a small bowl, combine mayonnaise, sweet Asian chile sauce and sriracha; blend well. Set aside.
Grill artichokes, cut side down, on a greased grill rack, until nicely charred, 4 to 5 minutes.
Serve hot with dipping sauce.
Prep Time:

15 minutes

Cook Time:

35 minutes

Category:

appetizer

Method:

stovetop/grill

Cuisine:

Asian
Keywords: side dish, artichokes, grilling, Asian, chili dip