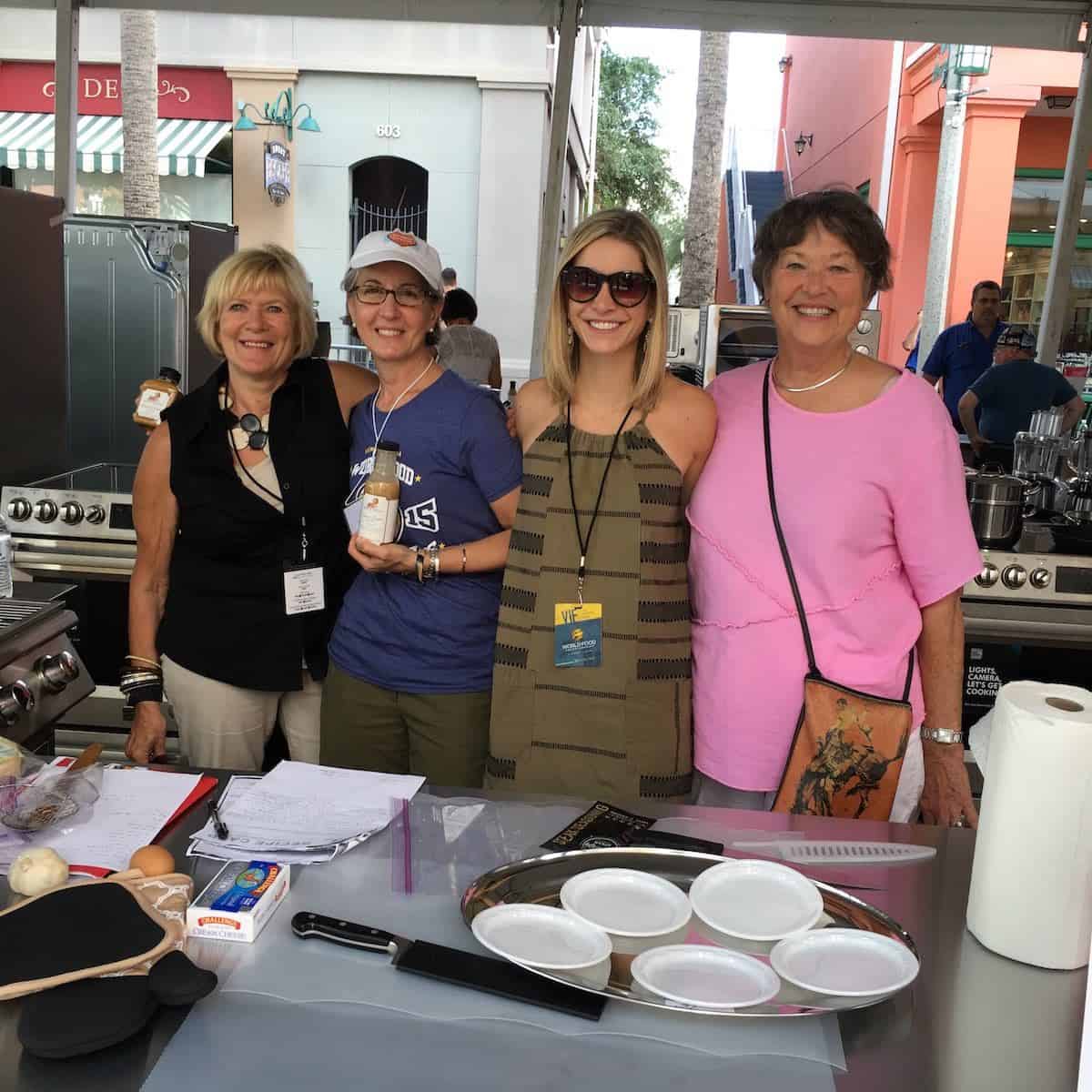 You all know how much I enjoy a good recipe competition. Well, recently the tables turned and I became a judge instead of a competitor. My favorite ladies at Saucy Mama sponsored a recipe contest looking for a third competitor to join us at the World Food Championships 2016. I was so very honored when they asked me to do some preliminary blind judging of the recipes they received in the categories of Bacon, Seafood, Steak and Burger.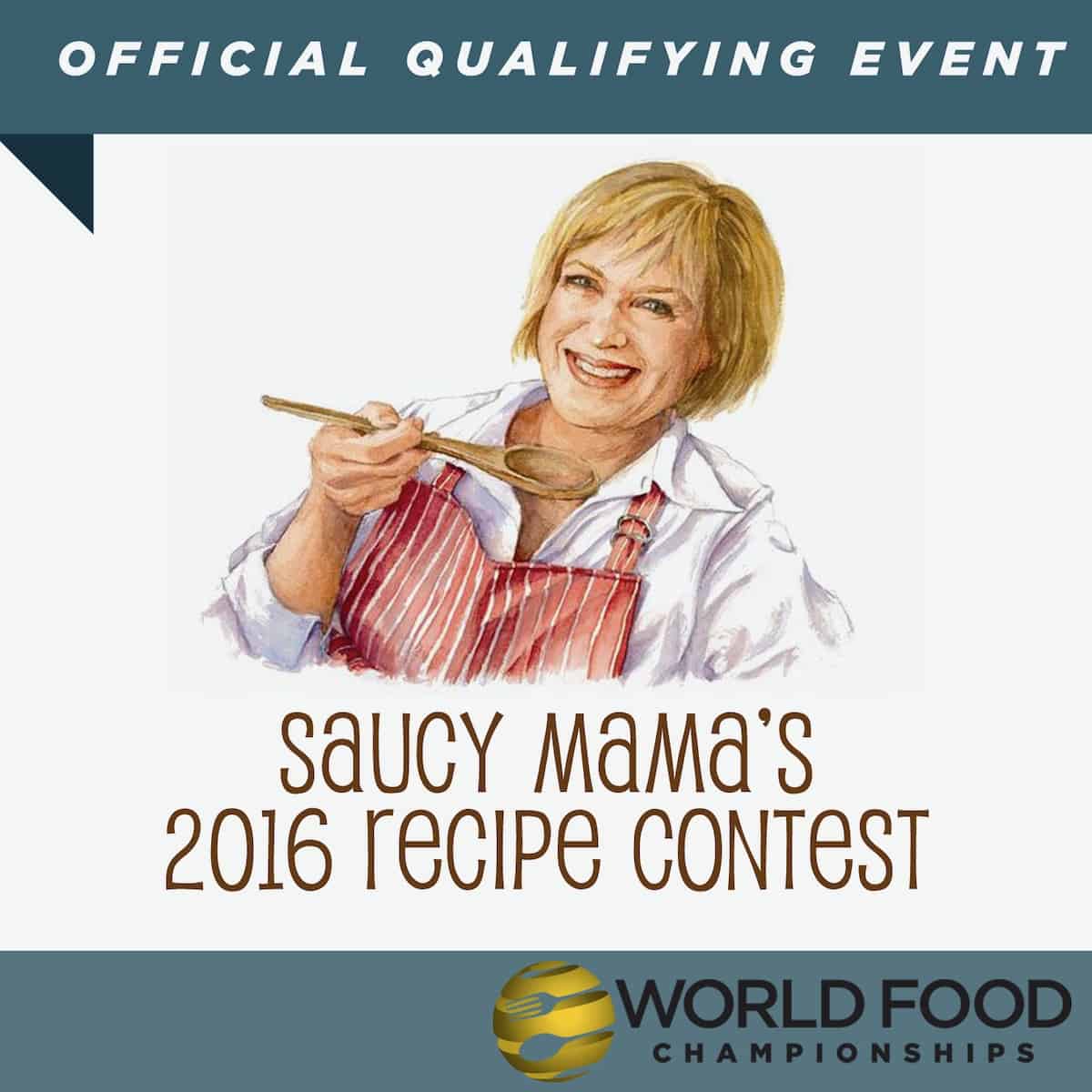 So what was it like reading through many recipes, preparing them as written and then judging them? It was a real learning experience and it was fun, but I won't lie I was harsh. As my kitchen got a work-out I was looking for the best of the best to represent this company that I love so much. I wanted the Saucy Mama flavors to shine without over powering the star of the dish. I wanted innovation and I wanted beauty. No doubt the flavors had to be balanced, but dance on my tongue. It was no easy task, but a few recipes did all those things and easily rose to the top of the list.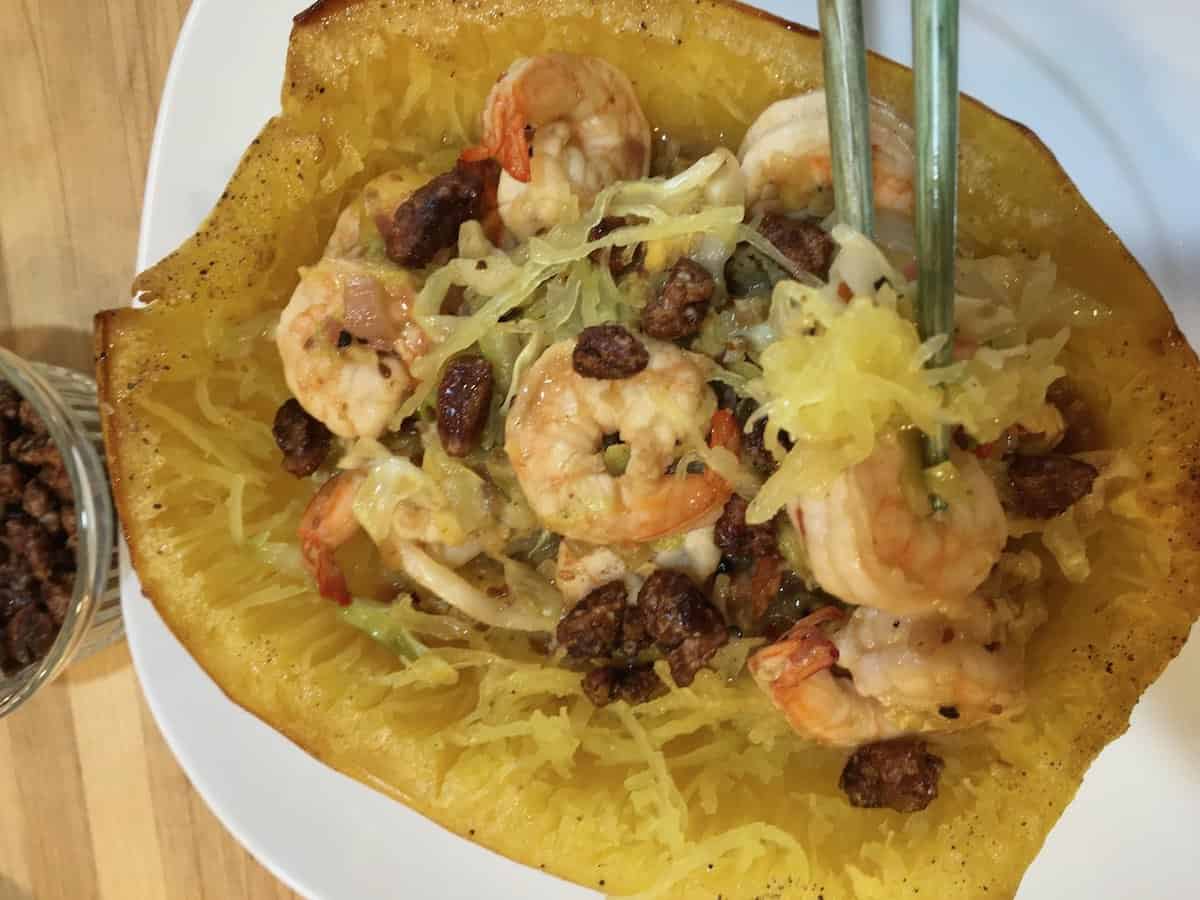 Once the judging was complete it was great fun to learn whose recipe belonged to whom as the owners posted their recipes to their blogs and social media. Today, I want to share a few dishes that really highlighted Saucy Mama in a most innovative way. First up is Paula Todora's Saucy Shrimp Pad Thai in Roasted Spaghetti Squash Boats with Candied Pecans. I love a good Pad Thai and Paula's clever twist of using strands of spaghetti squash in place of noodles was not only delicious, but a refreshing healthy spin as well. Topped with some very flavorful candied pecans this recipe was one of my husband's favorite recipes and I will be making it again. Maybe next time I will top it off with some fresh herbs. Well done, Paula.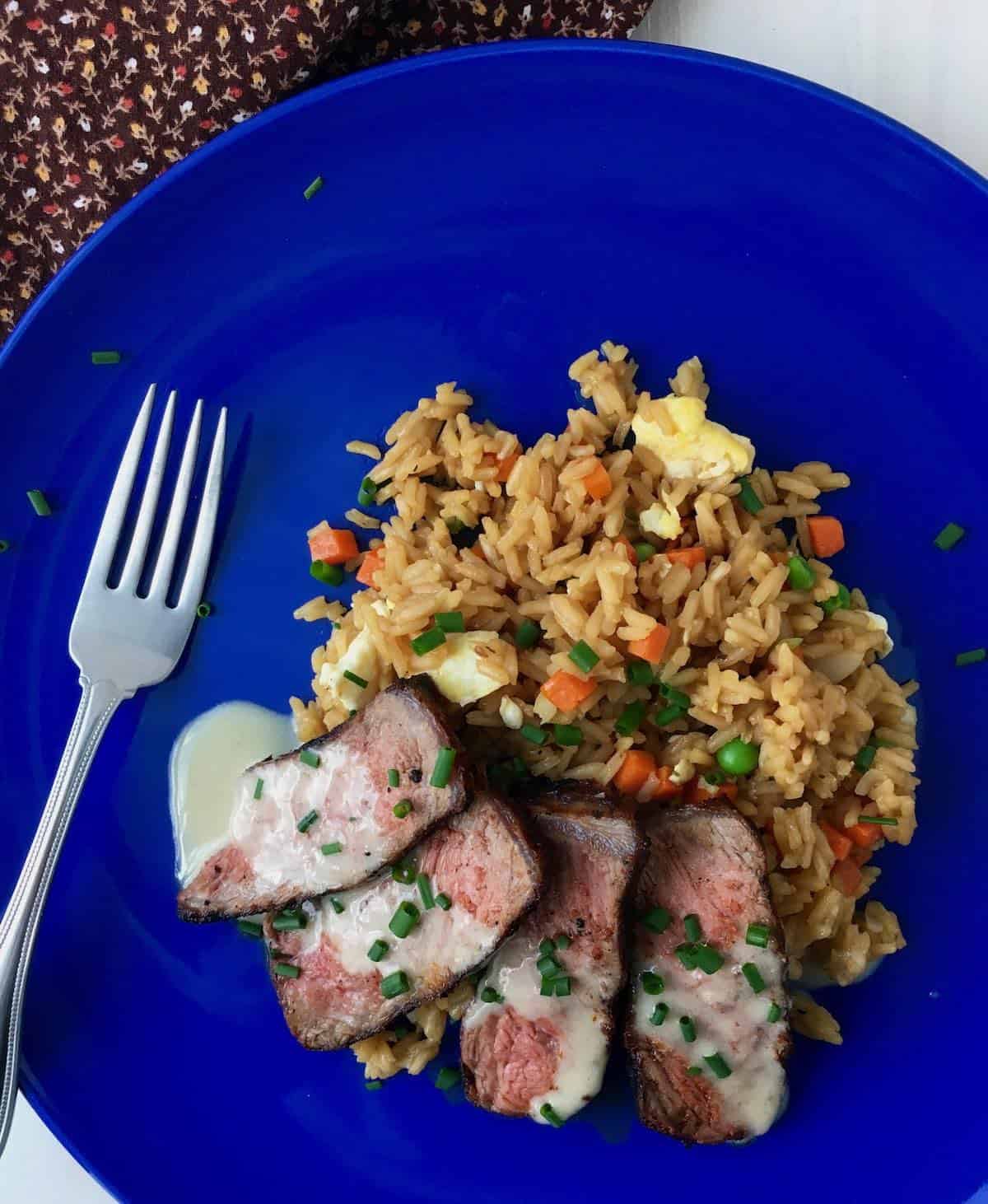 Next up is Debbie Reid's Grilled Steak Slices with Apricot Ginger Cream Sauce and Pacific Rim Ginger Fried Rice. Debbie's quick and easy and super flavorful fried rice is out of this world delicious. Her innovative cooking method of adding one of my favorite Saucy Mama dressings to the rice cooking water completely eliminates the need to cook and cool the rice ahead of time. I prefer frozen peas to canned so that is the only change I will make going forward with this recipe.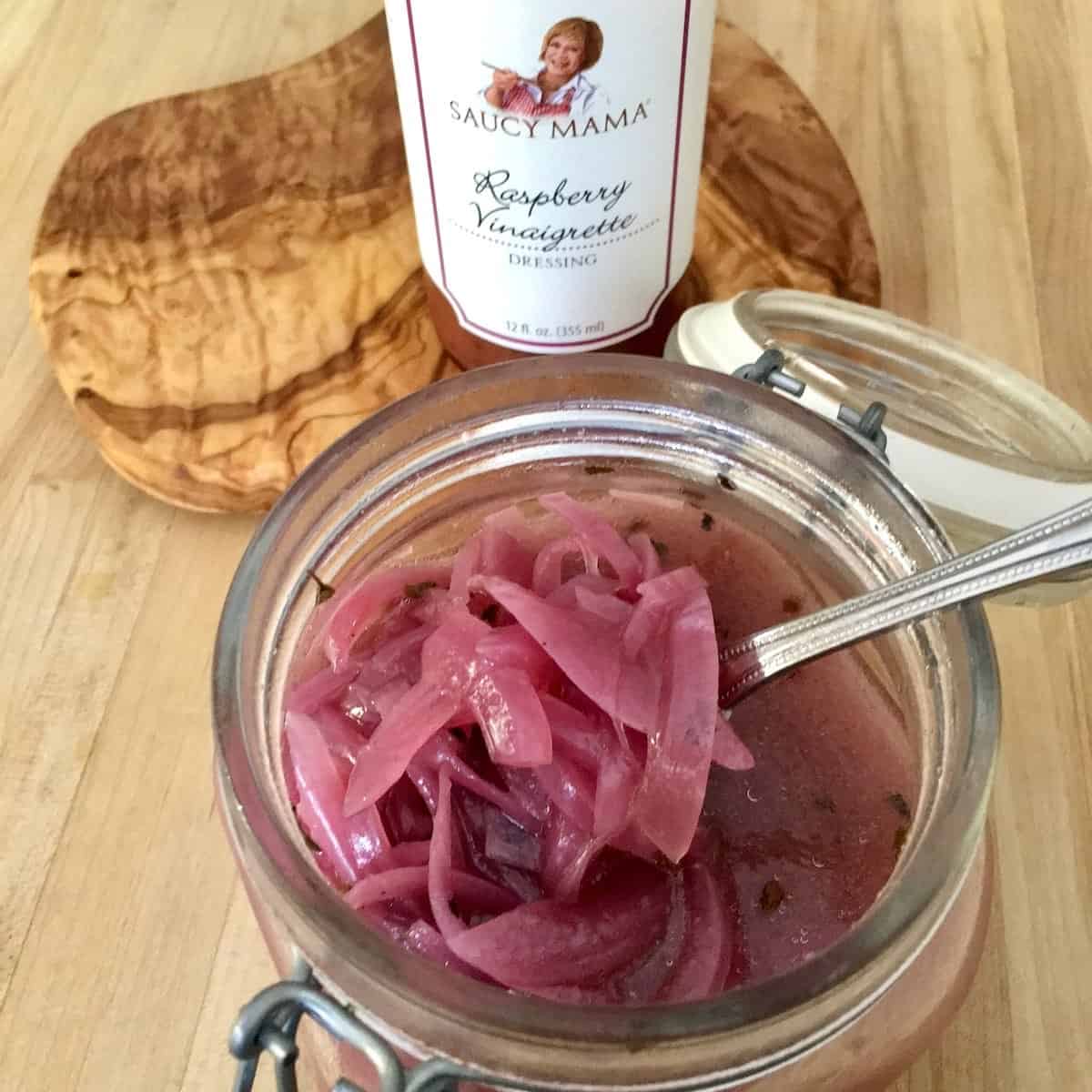 Print
Easy Pickled Onions
---
Author:

Total Time:

10 minutes

Yield:

1 cup

1

x
Description
Super easy pickled onions
---
2 cups water
½ cup Saucy Mama Raspberry Vinaigrette
3 whole cloves
1 tsp. Mexican Oregano
1 Pinch of salt
1 red onion (sliced)
---
Instructions
In a small pan, combine water, Saucy Mama Raspberry Vinaigrette, cloves, oregano and salt. Mix well.
Add red onion and let the mixture come to a boil. Turn the heat to low and simmer for 5 minutes.
Turn it off and remove from heat. Let onions cool, drain and refrigerate until ready to use.
Prep Time:

5 minutes

Cook Time:

5 minutes

Category:

vegetarian

Method:

stovetop

Cuisine:

American
Keywords: onions, pickling, vinaigrette, condiments
Finally, and just to further illustrate how versatile Saucy Mama products are I just loved the pickled onions created by Areli Valles Biggers with her recipe Orange Habanero Tacos Al Pastor. I love topping a taco or a sandwich with pickled vegetables and Areli's red onions are crisp tender and fully flavored with Saucy Mama's Red Raspberry Vinaigrette, clove and Mexican oregano. The red onion color and flavor really pops from the red raspberry dressing. Areli does not have a blog, so find her recipe above.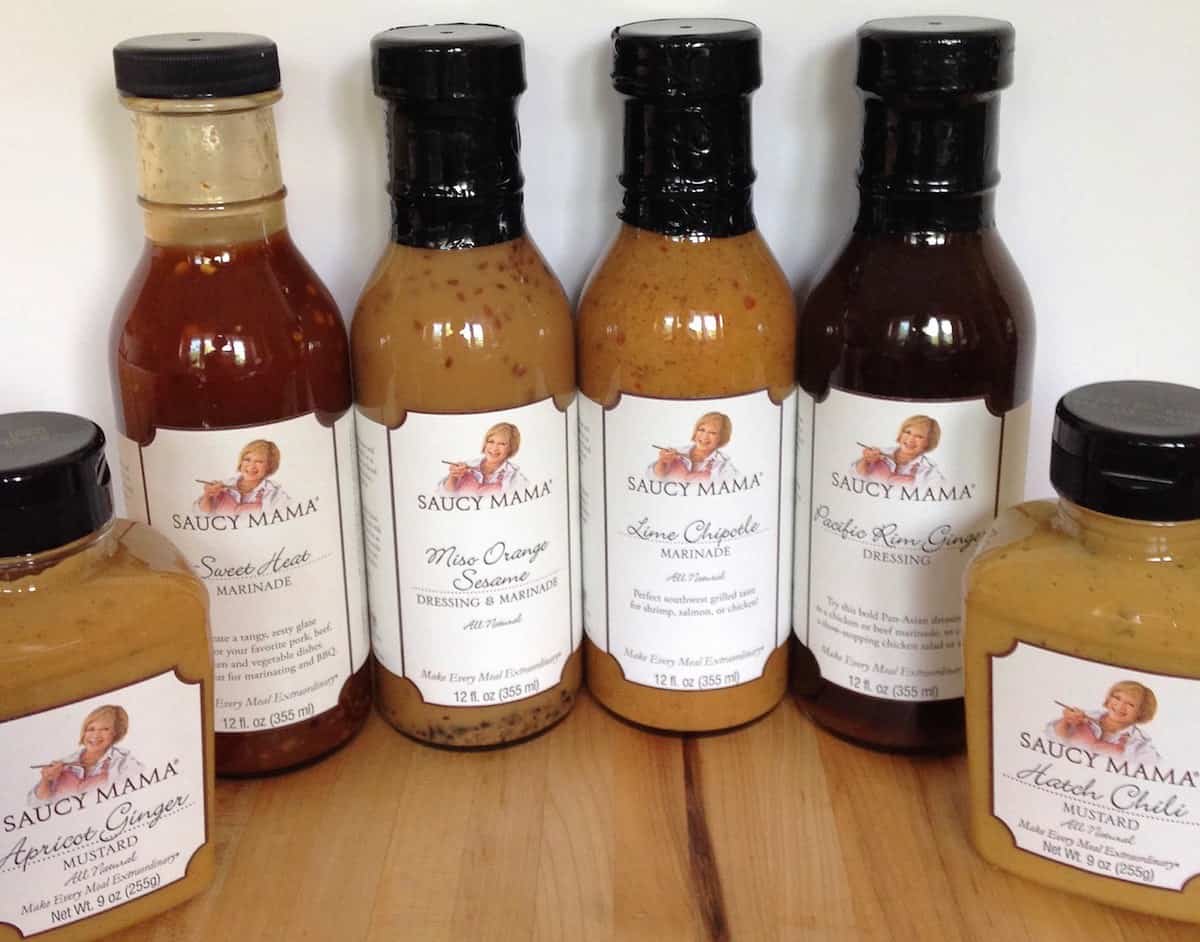 Back to judging as a learning experience. I have always appreciated a judge's feedback following a contest. It has made me a better competitor. I think it is very important to share constructive criticism with contestants. So here is what I recommend when it comes to putting your best recipe down on paper or in this age the computer.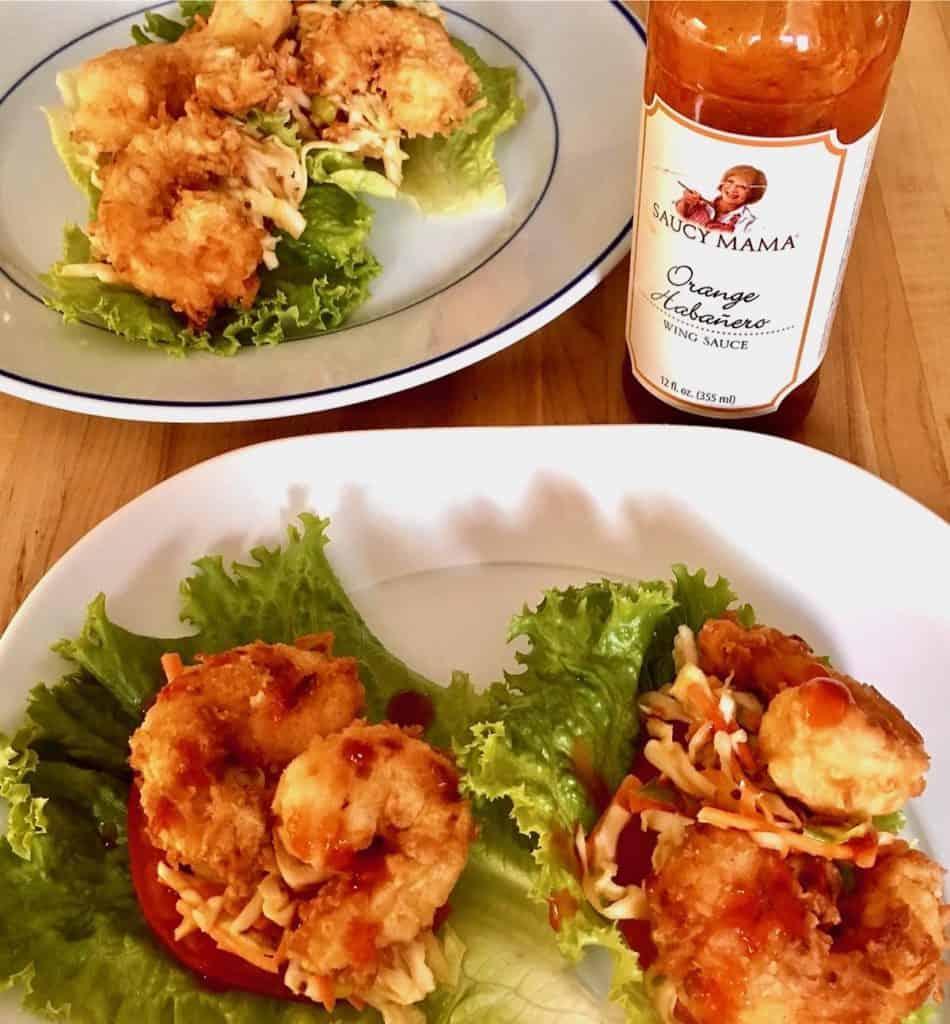 winning tips for turning the tables
Please consider putting your ingredients in a list in order of use.
Check your ingredient list against your instructions and vice versa to insure all the ingredients are accounted for. Proofread!
Be detailed about the ingredient measurements. For example: an "8 ounce steak, cut 1-inch thick" tells exactly what a tester needs. Just an "8 ounce steak" comes in many shapes and thicknesses and leaves too much open to interpretation. Same thing when it comes to vegetables. Your idea of a large onion may be different than the tester, so be more specific and add a weight or measurement like this: "1 large onion, chopped (1 cup)"
Be detailed in your cooking times and temperatures. Give precise times and a visual for what "done" looks like and use an instant read thermometer, if you want your dish perfectly cooked by a recipe tester.
Take a critical look at your final presentation. Those small points for appearance can make all the difference in the world. Don't forget a fitting and fresh garnish.
For the grand prize winning recipe check out Kim Banick's Orange Habanero Coconut Shrimp Po Boy Lettuce Cups with Spicy Orange Slaw.Try this stunning and prize worthy recipes to better understand why it was so deliciously awesome to be a judge. Welcome to Team Saucy Mama.