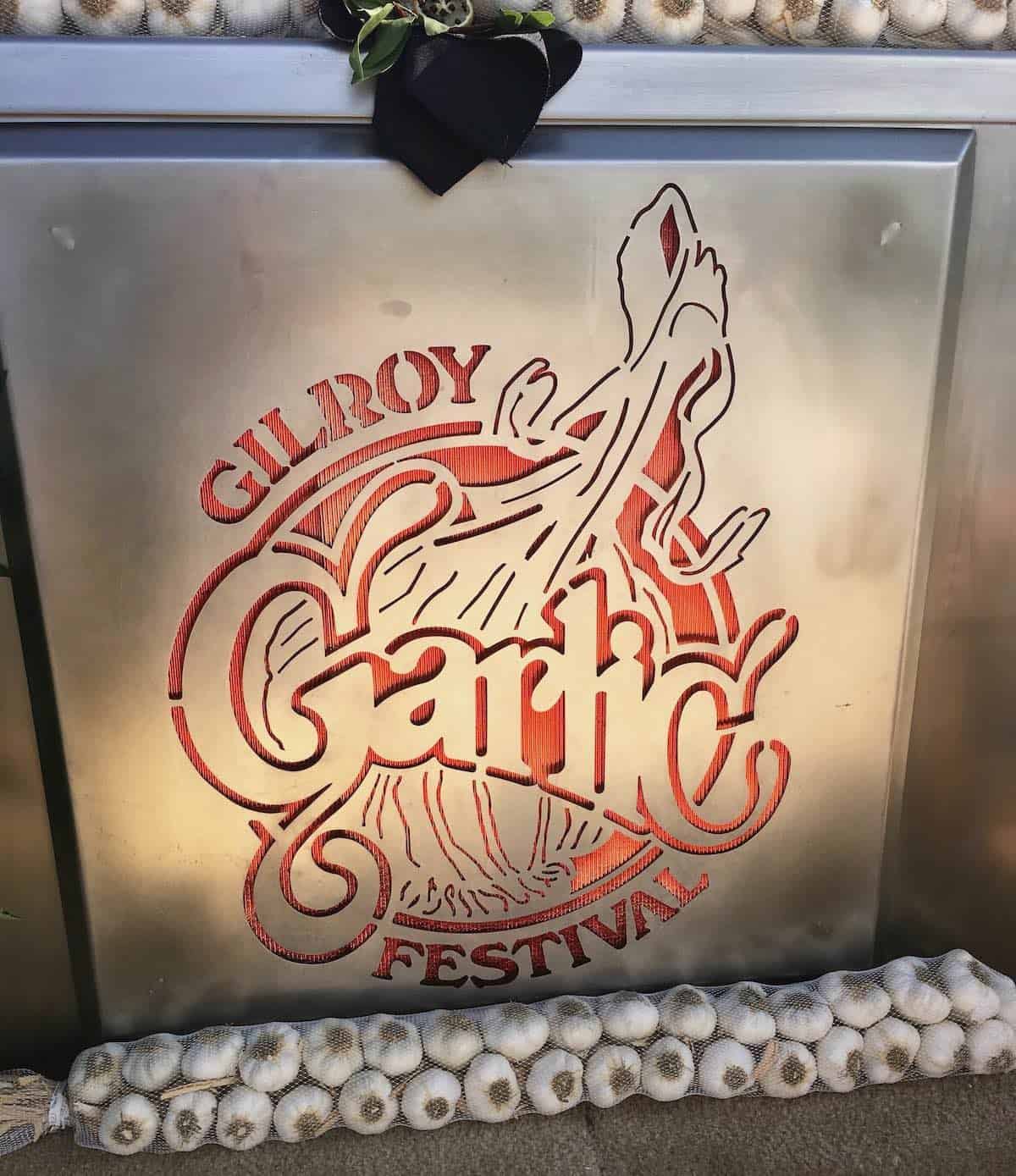 She rises early for a cross-country trip that takes 13 hours. The hours of preparation to get to this point are even greater. A creative thought process, grocery shopping, recipe development, more shopping, testing, food styling, photography, writing it all down and submitting to the sponsor of the recipe contest; it takes a lot of time. She is passionate about what she does and has a positive outlook. As the airline agent checks her overweight bag filled with all the necessary cooking utensils she prays her bag arrives safely. There is no question that her recipe is darn delicious. She hopes the professional judges at the garlic cook-off love it, too. This is a day in the life of a cook-off contestant.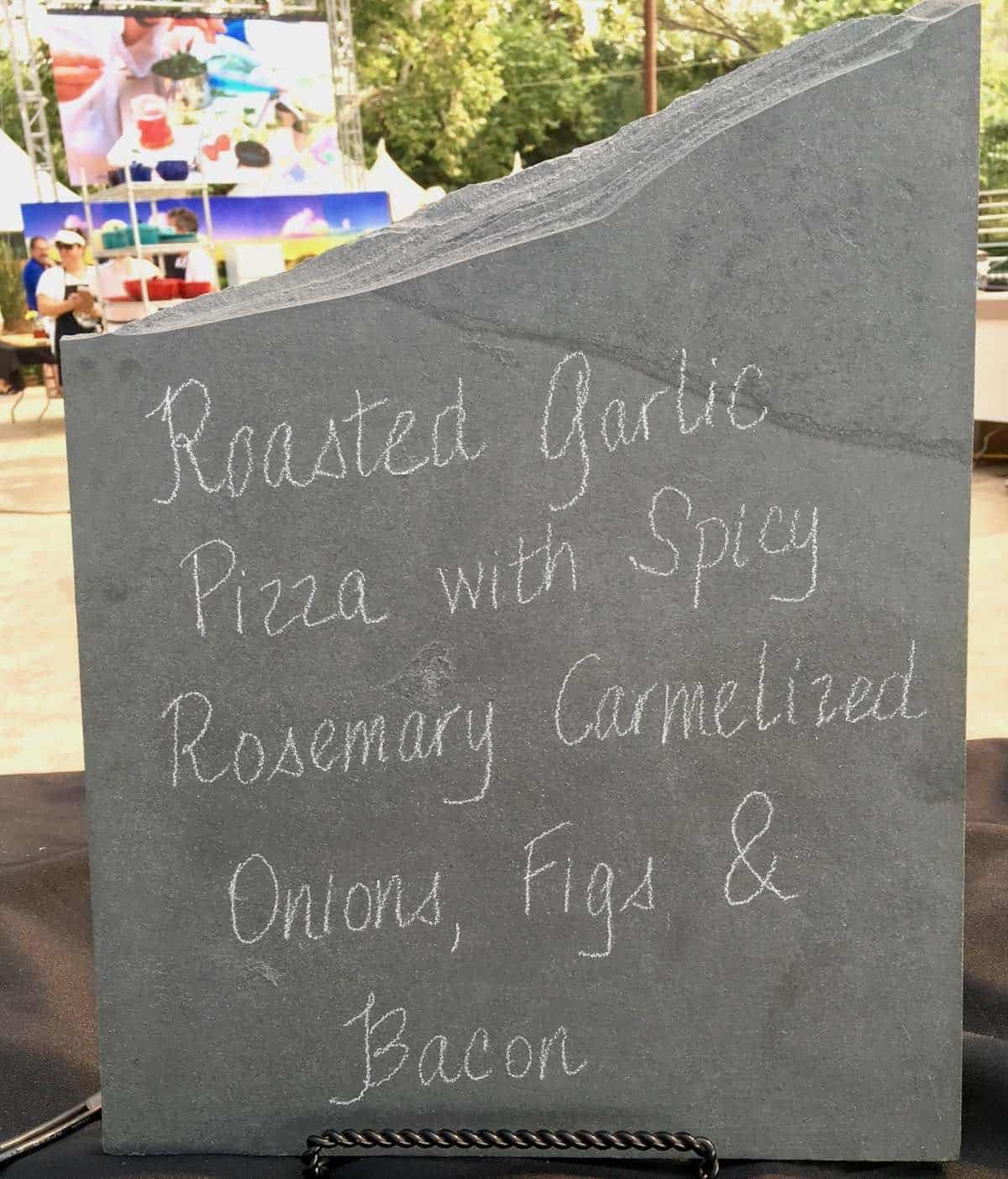 Welcome to the 38th annual Gilroy Garlic Festival and The Great Garlic Cook-Off. The ultimate summer food fair is truly one of the greatest shows on earth. Run by over 4000 generous volunteers, this event has raised over 11 million dollars for local charities since its inception. Celebrating the love and appreciation of garlic it has everything you'd expect from a top-notch festival including family fun entertainment, arts & crafts, food and cooking contests. There's even a scholarship pageant featuring a stunning and accomplished garlic queen and her court waiting to crown a garlic cook-off winner. It won't be me. Happily, I'm in attendance as a food blogger following one of the finalists and reporting on her experience.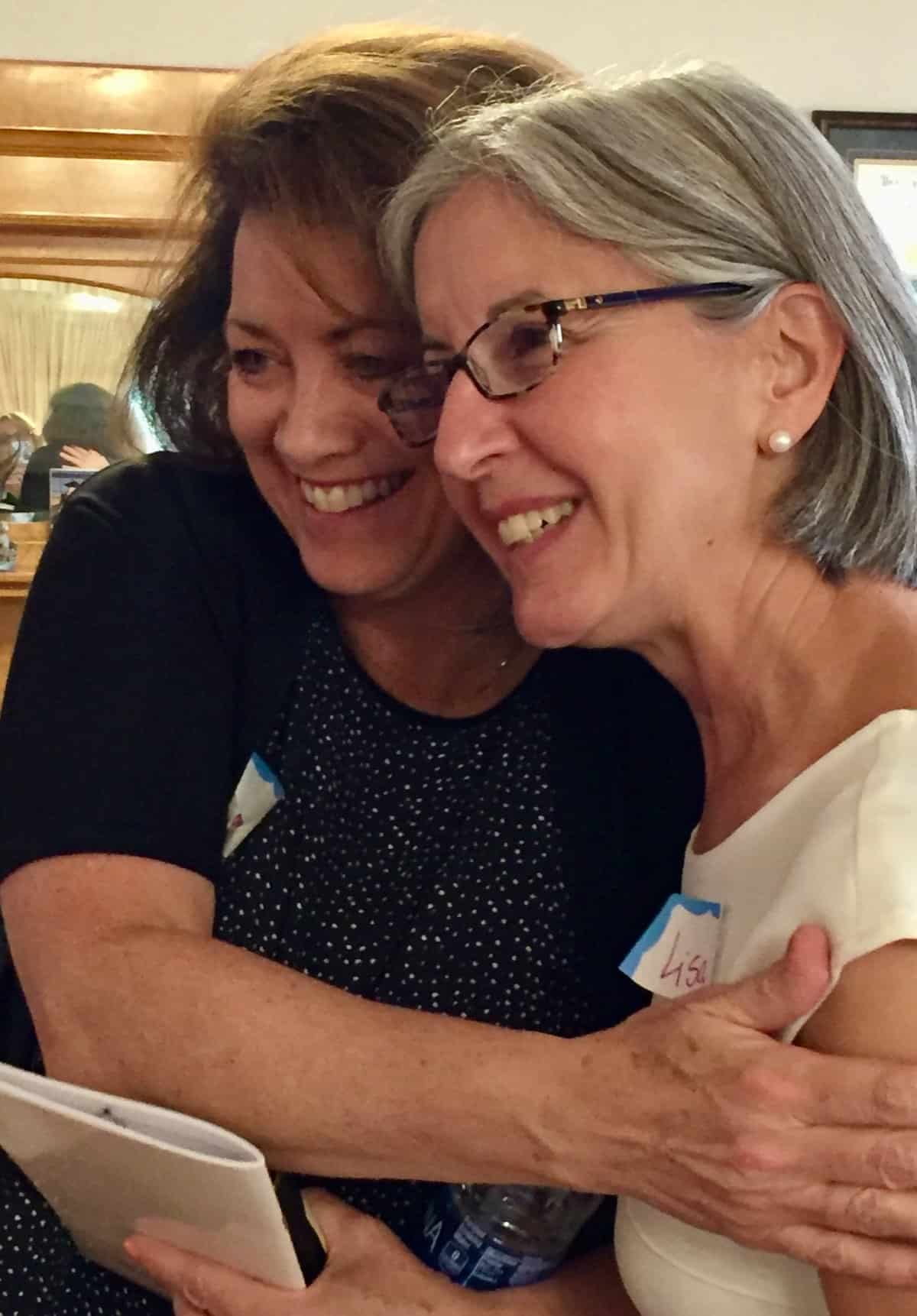 My friend, Veronica Callaghan, beat out hundreds of others to take one of the 8 highly coveted finalist spots. She is a well-seasoned cook-off winner and after a full day of sourcing a few local ingredients she is ready to go. Just prior to cook-off time she is feeling a little nervous. Apparently, she took a big risk entering her garlic-roasted pizza. "Pizza has never been done before on this cook-off stage!" announces the emcee. Will she and her homemade yeast crust rise to the top? Veronica is worried her oven is not getting up to temperature. A hot oven is crucial in baking the thin, crispy crust she is aiming for.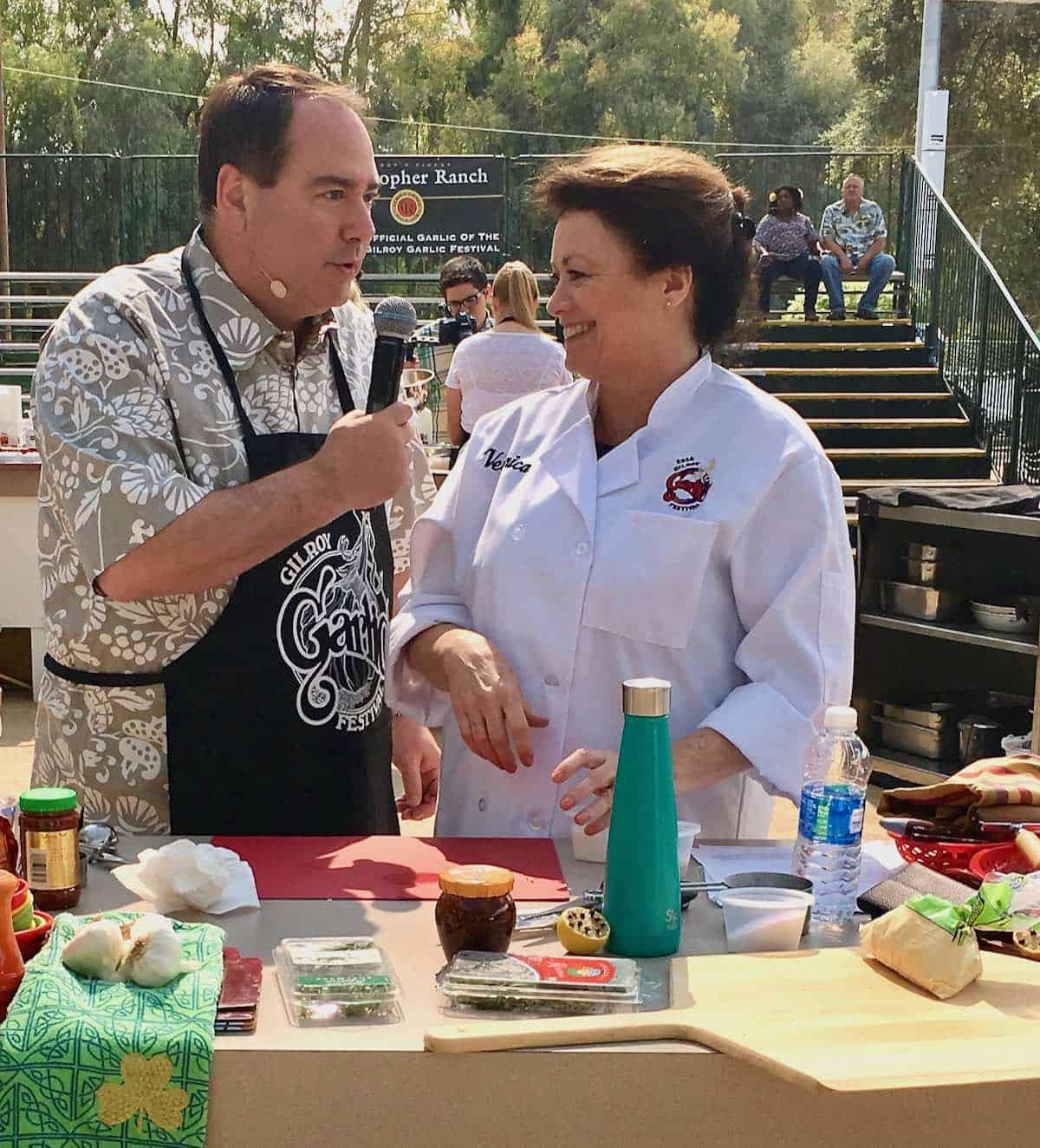 Veronica and fellow competitors have two hours to cook in a most professional kitchen stadium. The set-up is one of the best I have ever seen with each contestant having plenty of space in their individual kitchens including stoves and sinks and counters. In addition, each contestant is assigned a volunteer helper and Veronica's couldn't have been more wonderful. Chris happily takes direction from Veronica grating fontina cheese, pouring a most refreshing peach sangria (yes, I got to taste) into judges glasses and cleaning up as they go, so Veronica can fully concentrate on the execution of the perfect pizza.
Veronica does not disappoint. She preps and cooks several pizza toppings like a pro. The aroma of rosemary roasted garlic, wine infused sriracha caramelized onions and perfectly crisp bacon fills the stadium. She is in the cooking zone and cool as a garlic clove (or is that cucumber)?
It's obvious she is happy with her pizza dough. She rolls it out and tops it with an artistic flair finishing it off with sliced dried figs for sweetness, a sprinkle of flavorful cheeses and fresh rosemary. It's oven ready. With a flick of her wrist it slides onto a hot pizza stone.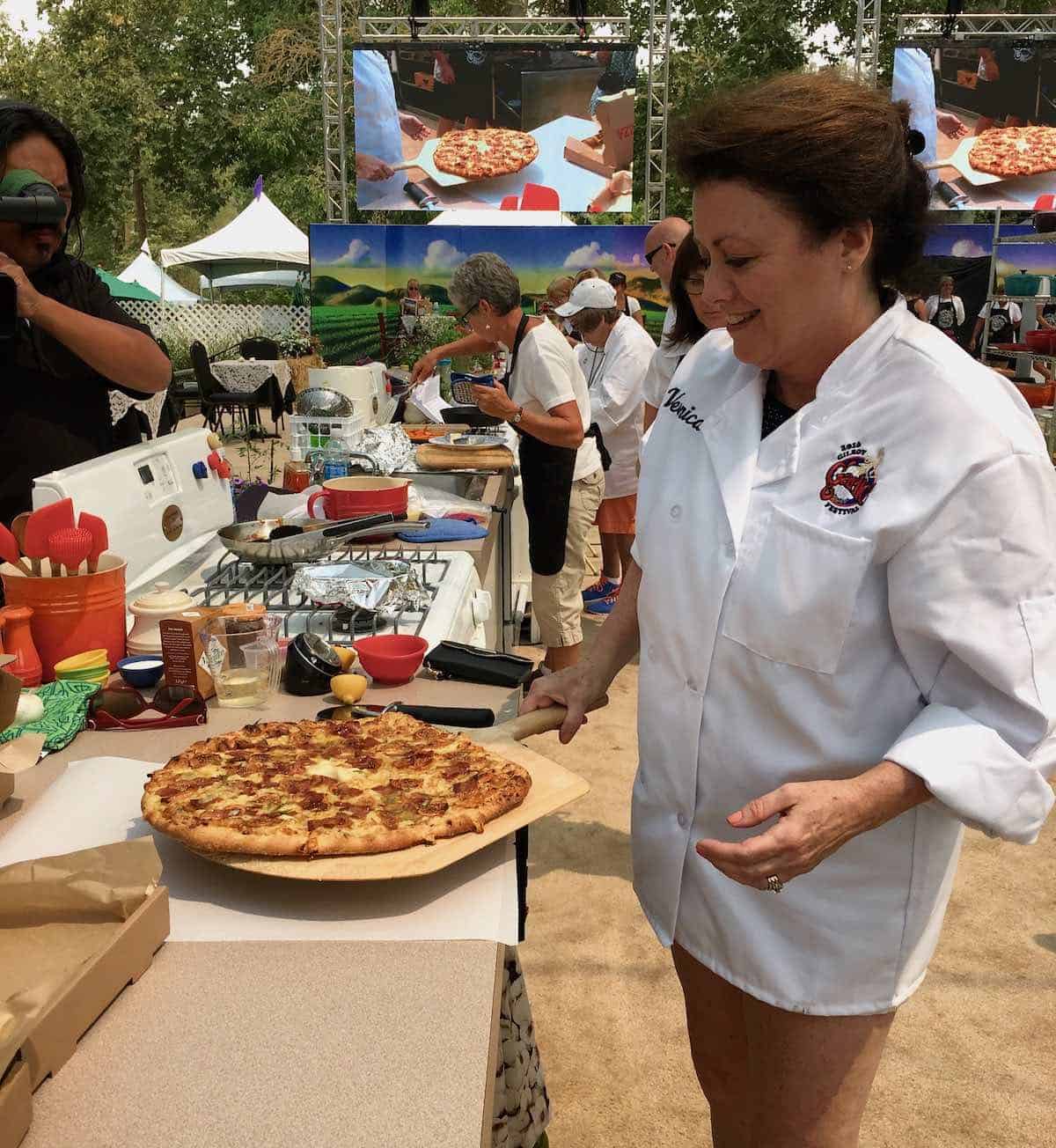 It's clear this pizza is not your average take-out, but is the crust crisp and does the garlic shine? Did the oven get hot enough? You betcha! When it comes time to face the judges one of them holds up a slice to the audience and does the ultimate crisp crust test. He snaps it into the classic fold and it holds its shape.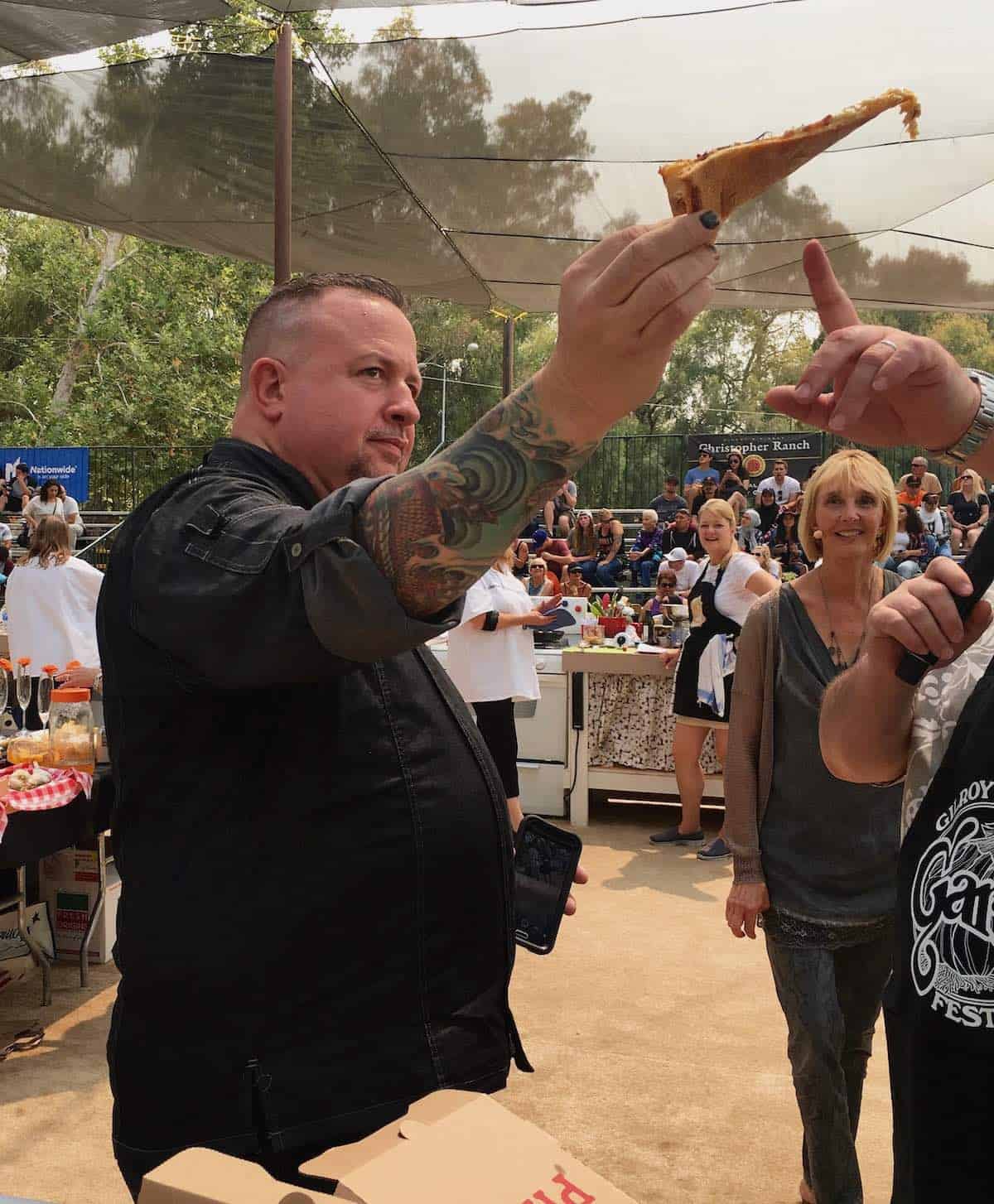 The Italian judge is so impressed with her presentation, balance of fresh ingredient flavors and crust execution that he confides in me that she should go into the pizza making business. In fact, all the judges seem to be over the moon with her pizza, but they have 7 more garlic infused fabulous dishes to taste and score.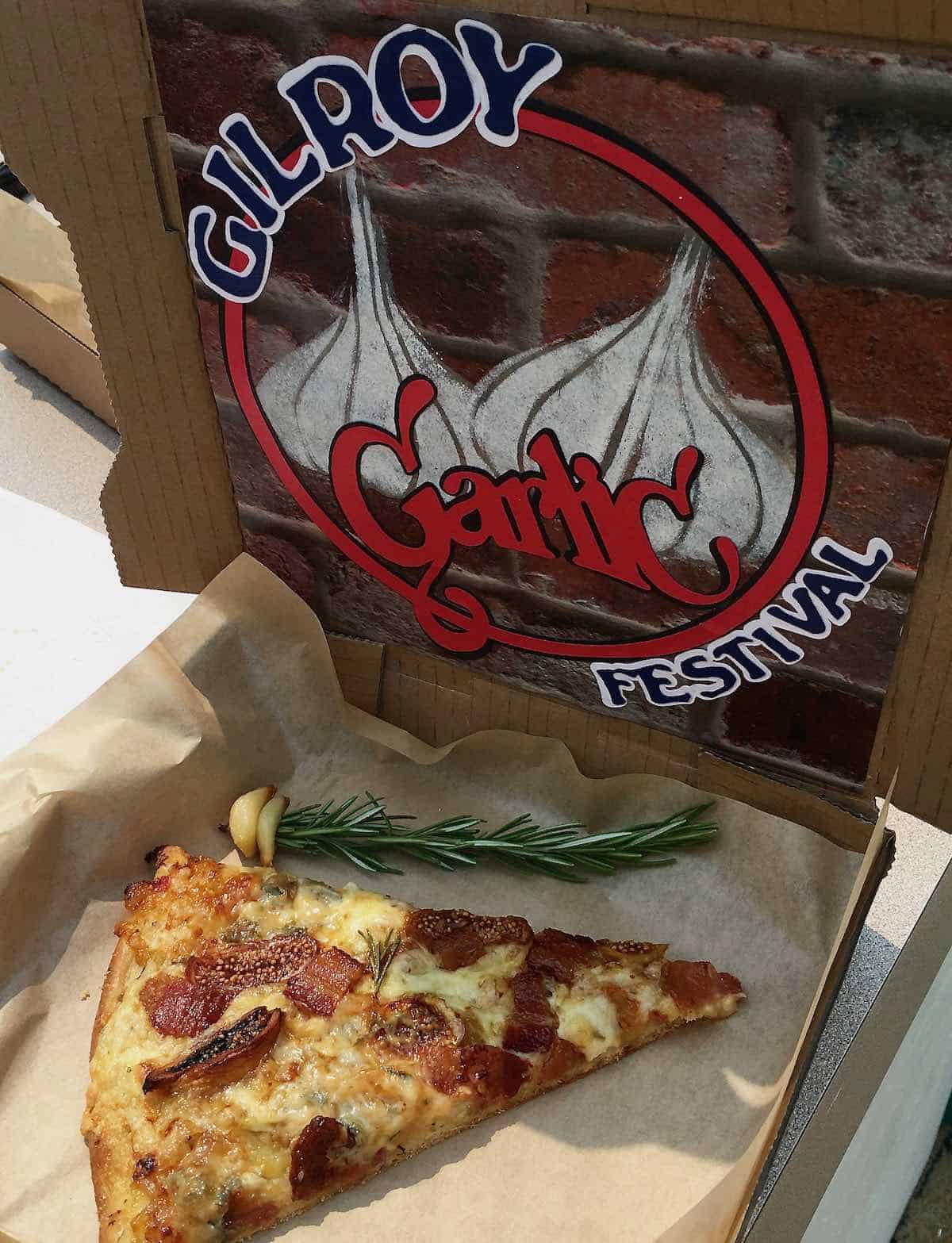 The final results are tabulated and the contestants wait anxiously for the announcement. "By the hair on a frog" (I swear the judge said it) Veronica just misses first place, but is pleased to take second and receive a garlic crown. Her hard work is further rewarded with a generous cash prize and the admiration of all her peers.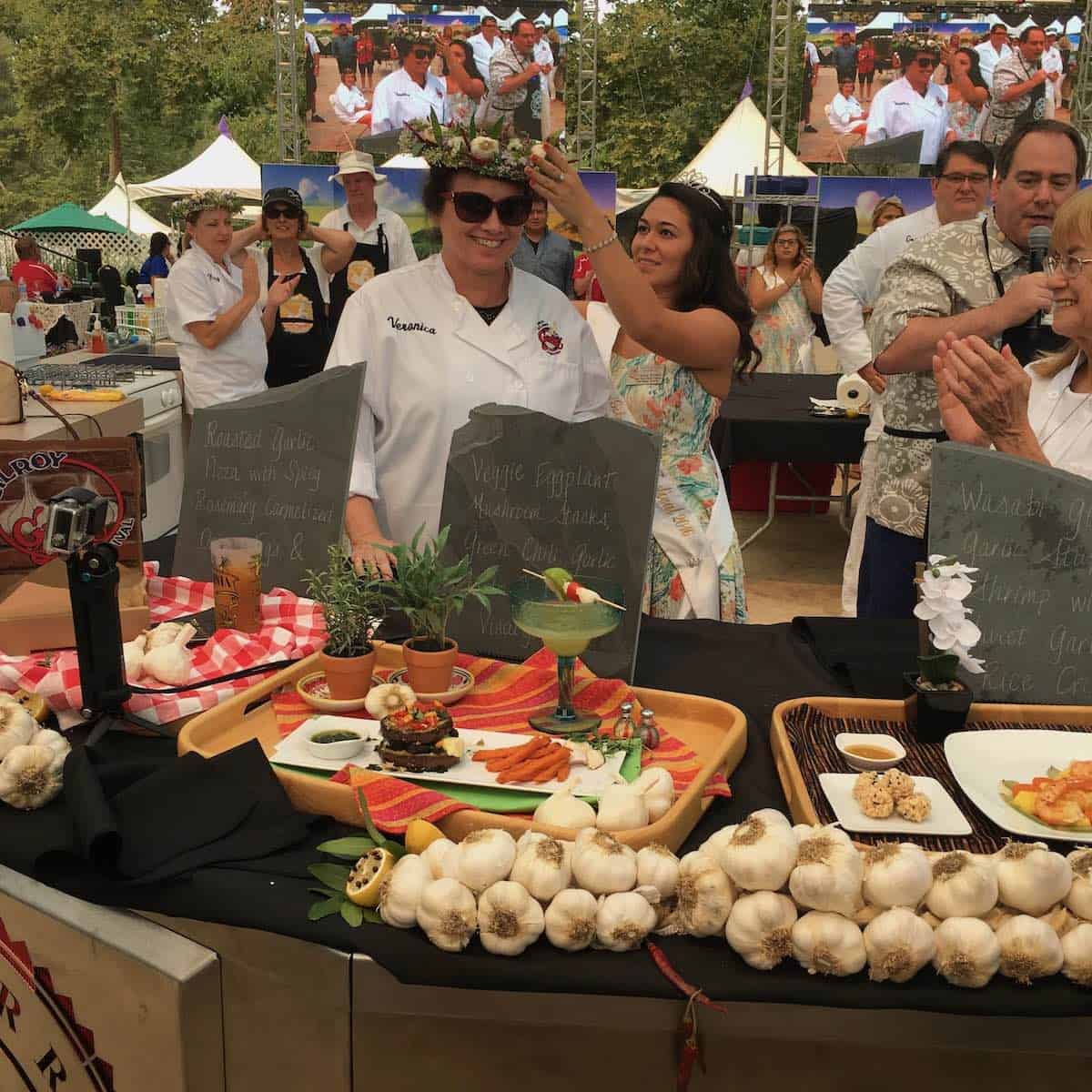 Do give her pizza a try. It just may inspire you to enter the cook-off next year or at least to up your own game on pizza making.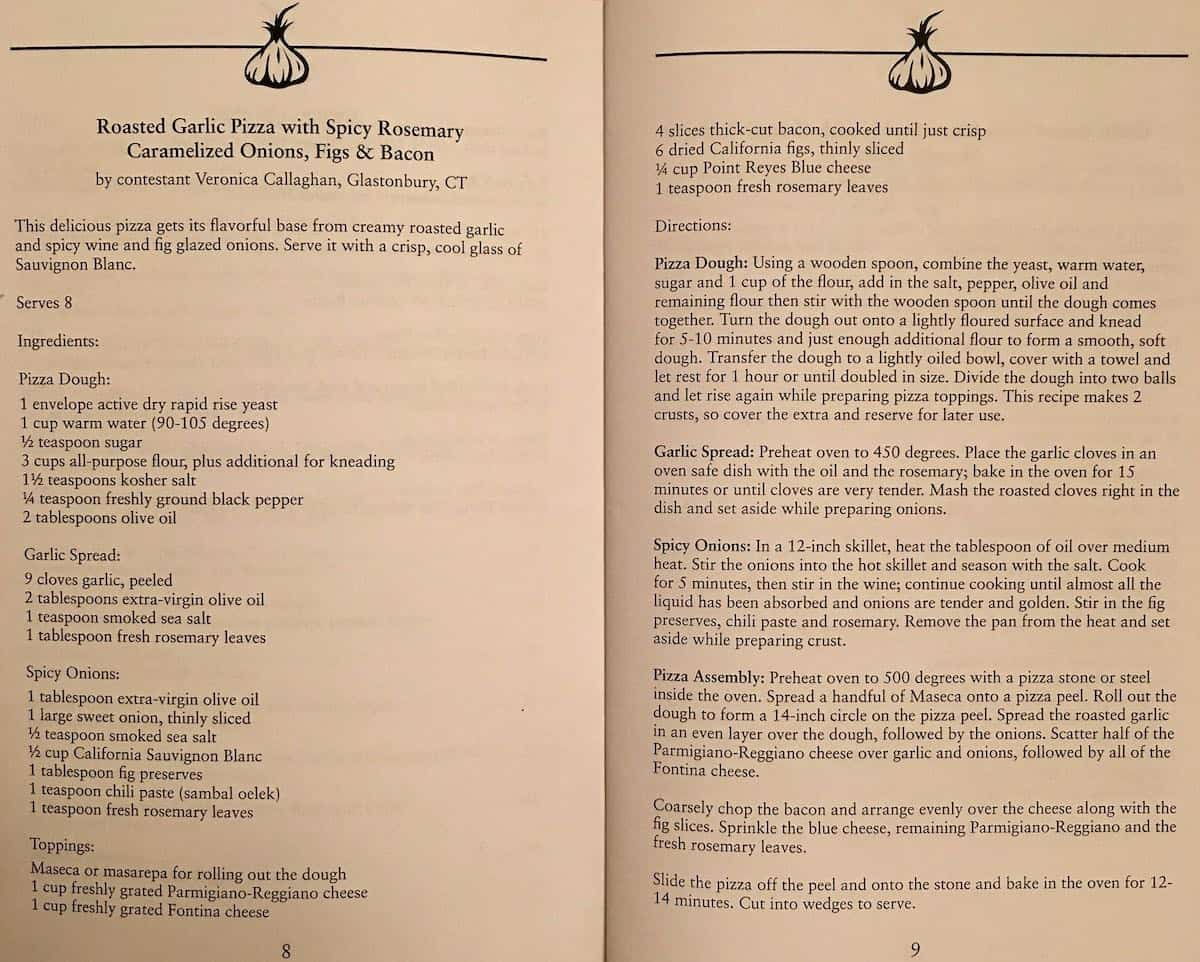 Congratulations, Veronica and thanks for letting me tag along. You inspire me.