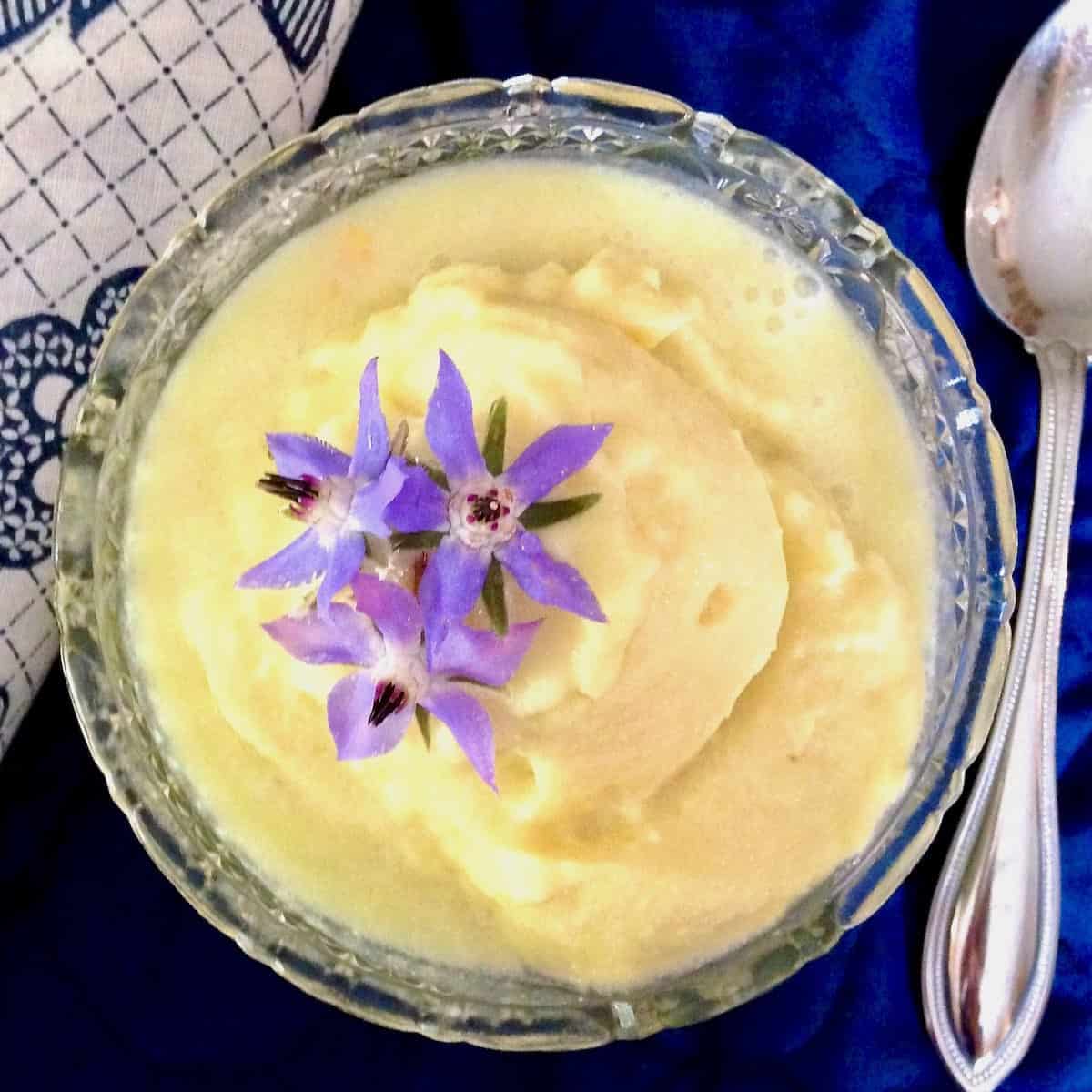 Fresh Pineapple Cucumber Sorbet
On the banks of Lake Elise
I saw you on a lily pad
Smiling, sitting Indian style
With your arms reaching up and out
I reached to you and was happy
But then the sun rose
To tear-filled eyes
Dreaming again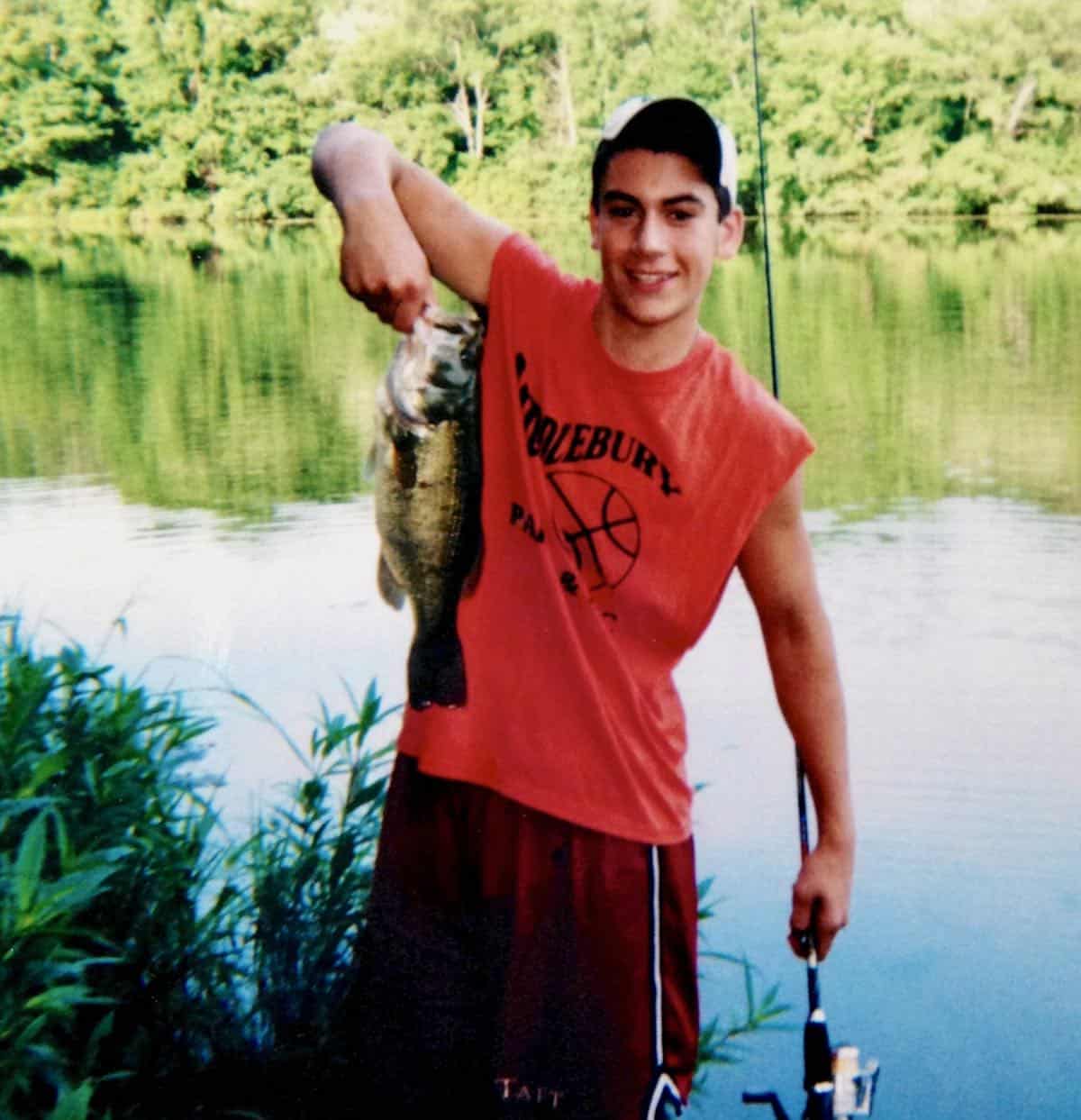 It remains a bit of a mystery how my son died that night and it's a mystery how one can be happy and sad at the same time. It's complicated and twisted when it comes to grief. The obvious is that one who has lost their person will always have a sense of sadness. That cannot be changed. With time, however, the sadness becomes more manageable and doesn't interfere with day-to-day activities. Is there an occasional meltdown? You betcha, but those episodes are much more short-lived and usually triggered by, at least in my case, fatigue. A good night's sleep and coping skills are restored. What's your trigger? Identify it and try to avoid it.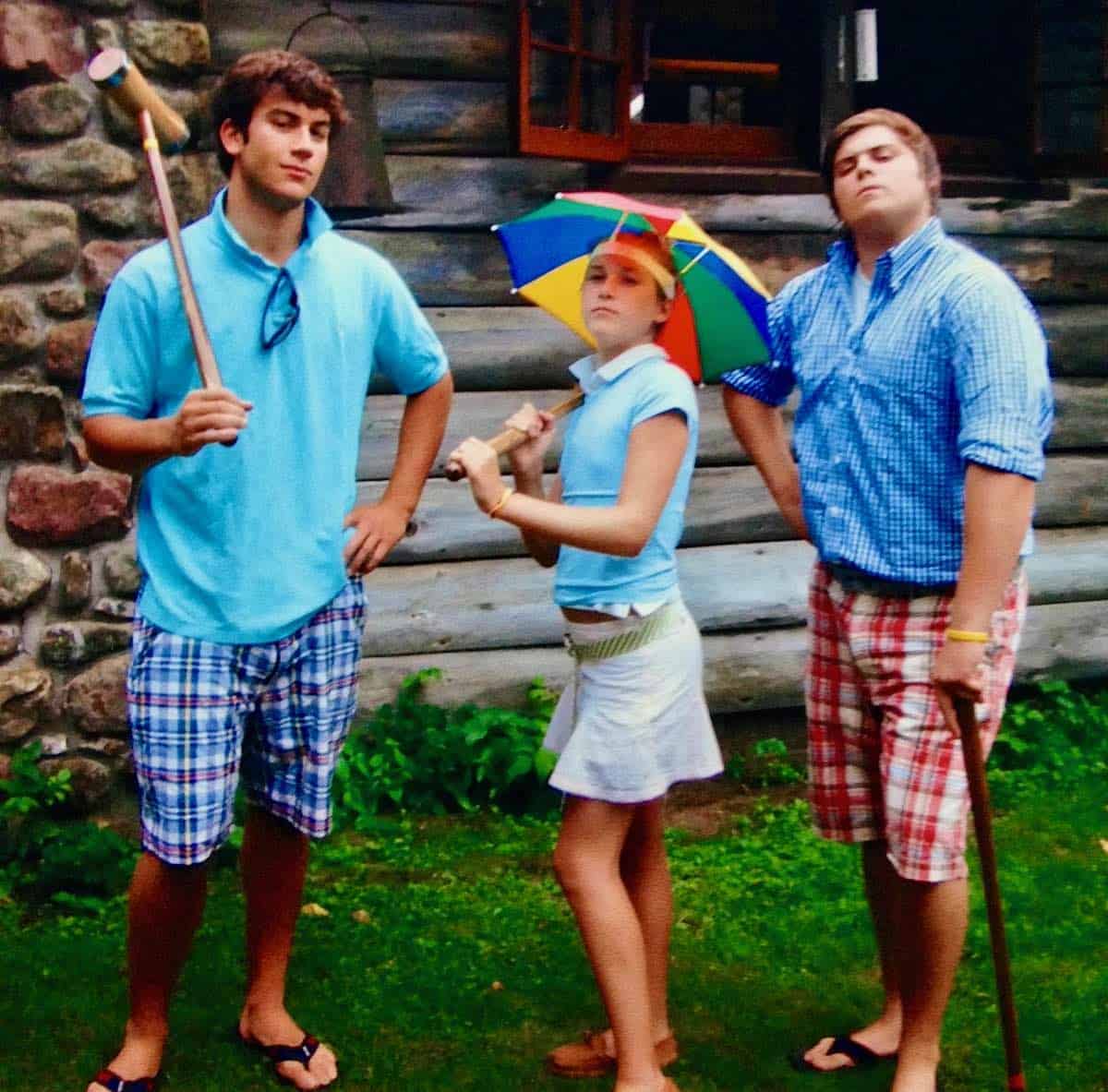 Welcome happiness. It's a choice. It's all around us. See it in a stranger's smile, smell it in the garden, feel it in a warm embrace, hear it in a song. To choose happiness and to feel joy is an option we all have. It celebrates your person. Reach up and out and embrace it.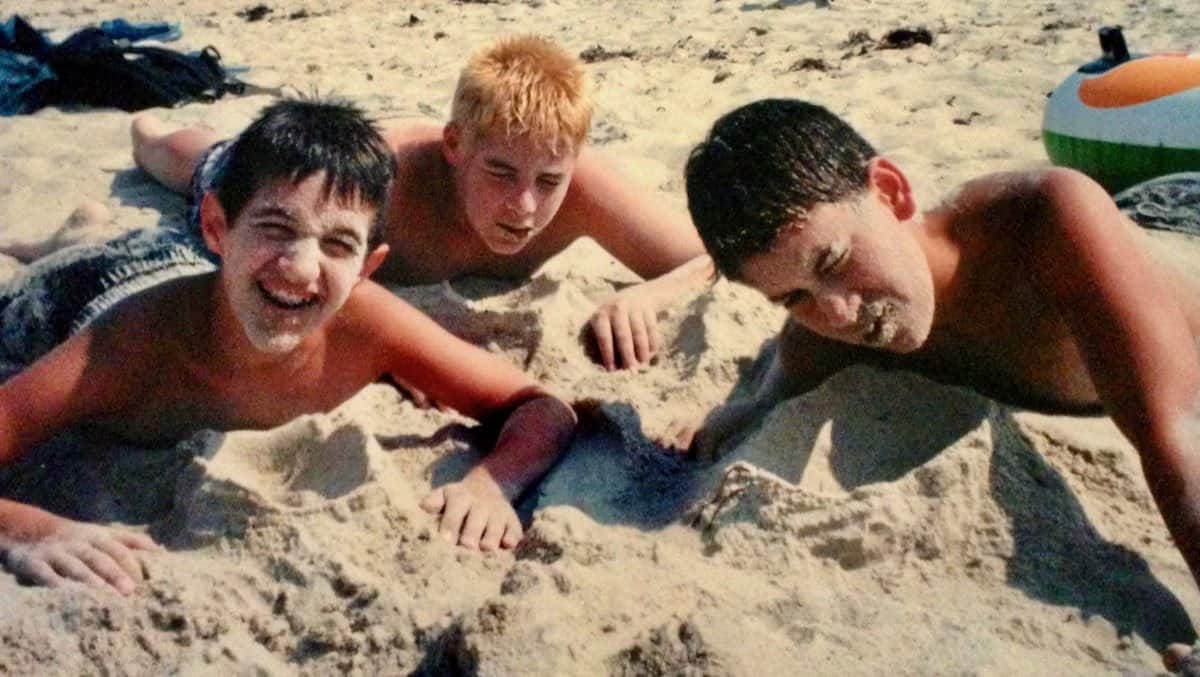 And speaking of a meltdown, what a warm summer it has been. Want to know what makes me happy this time of year? It's ice cream, gelato, sorbet, sherbet and well you get the picture….oh, wait-did I say frozen snicker bars? Yes, all kinds of frozen treats put a smile on my face. It's no mystery that to make a tasty freeze only a blender is required.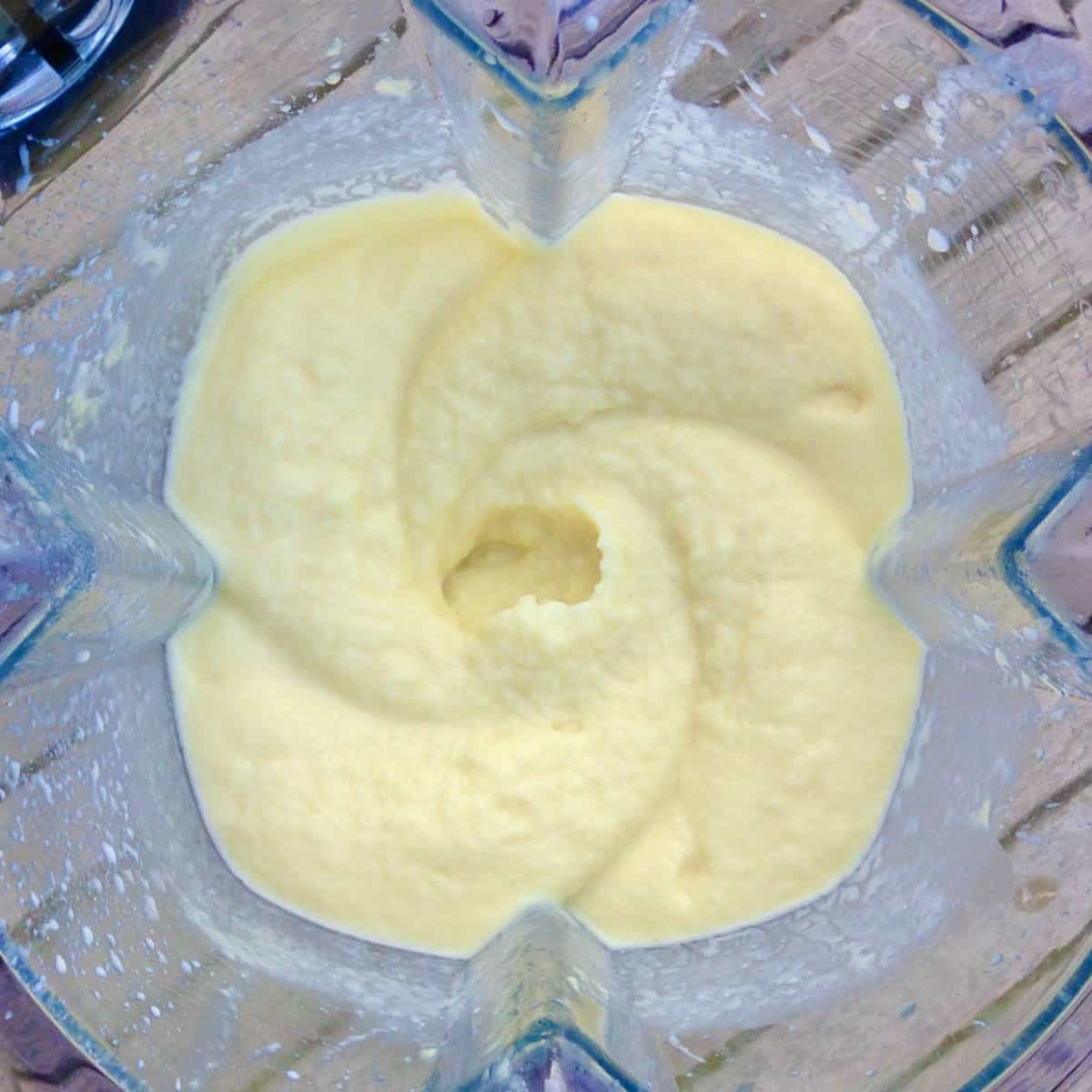 My garden (which always makes me happy) is overgrown with cucumbers. Did you know that cucumbers have a prickly surface? I had no idea until I grew my own. Ouch-really prickly! And did you know that the borage flower tastes like cucumbers? How convenient that they are both ready for picking and eating at the same time (as long as you don't use chemicals on your plants). Add some fresh pineapple, a few fridge staples and a high speed blender and we are in sweet frozen heaven. Happy summer-no ice cream maker necessary.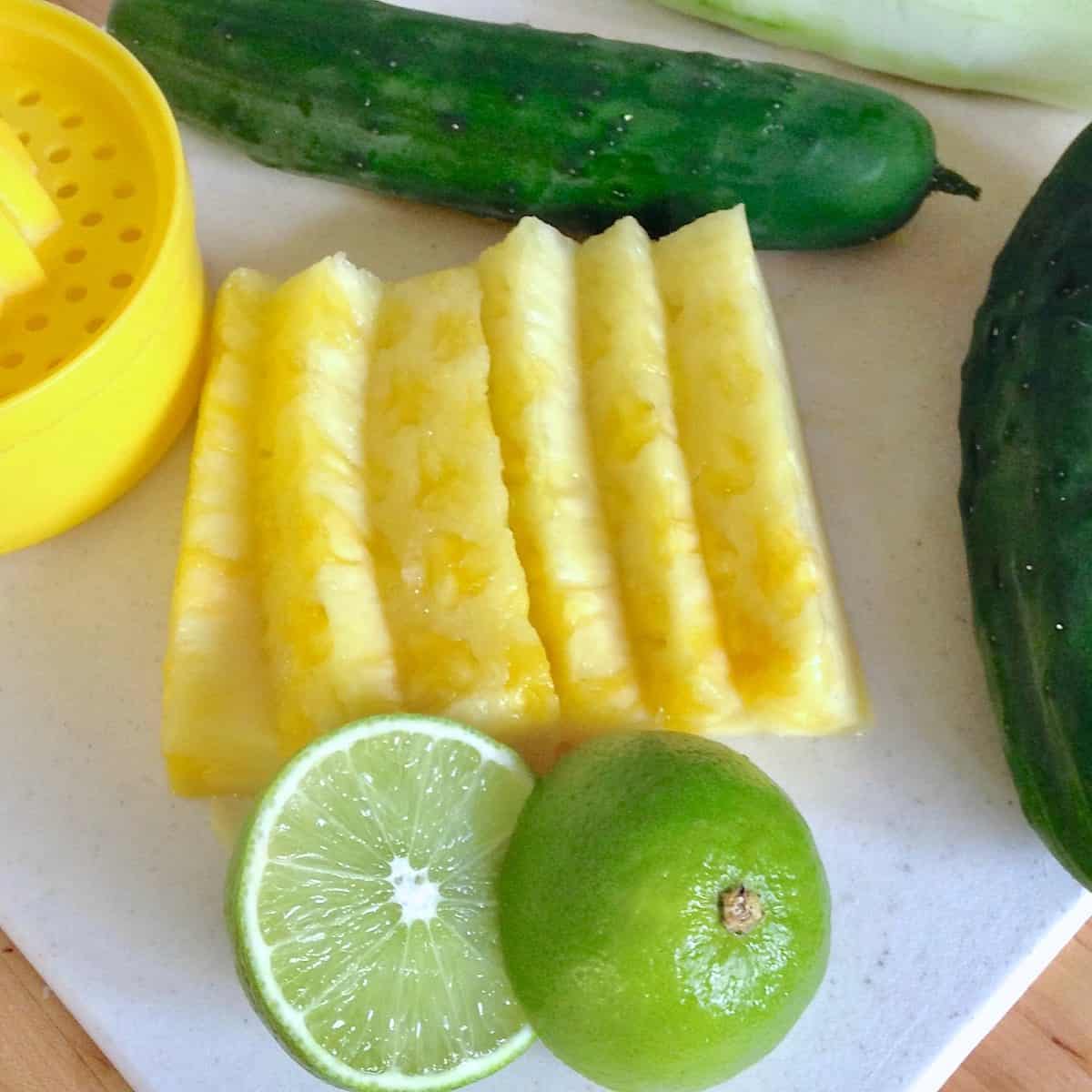 Print
Fresh Pineapple Cucumber Sorbet
---
Author:

Total Time:

10 minutes

Yield:

serves 4
Description
a refreshing mix of pineapple and cucumber
---
2 cups fresh pineapple chunks, frozen
1 cucumber, peeled, seeded, cut into chunks, frozen
½ cup silken tofu
½ cup plain Greek yogurt
2 tablespoons agave (adjust to your own desired sweetness)
1-teaspoon fresh lime juice
1 or 2 leaves fresh mint, optional
---
Instructions
Place all ingredients into blender* in order given. Start on low speed and increase until mixture is smooth and well blended. Serve immediately.
Notes
If you own a Vitamix use the Frozen Dessert setting
If you prefer to drink your frozen concoctions just add some soy milk or juice to the blender and mix to your favorite consistency
Prep Time:

10 minutes

Category:

dessert

Method:

blender

Cuisine:

tropical
Keywords: frozen, pineapple, cucumber, sorbet, vegetarian, agave, vitamin, gluten-free