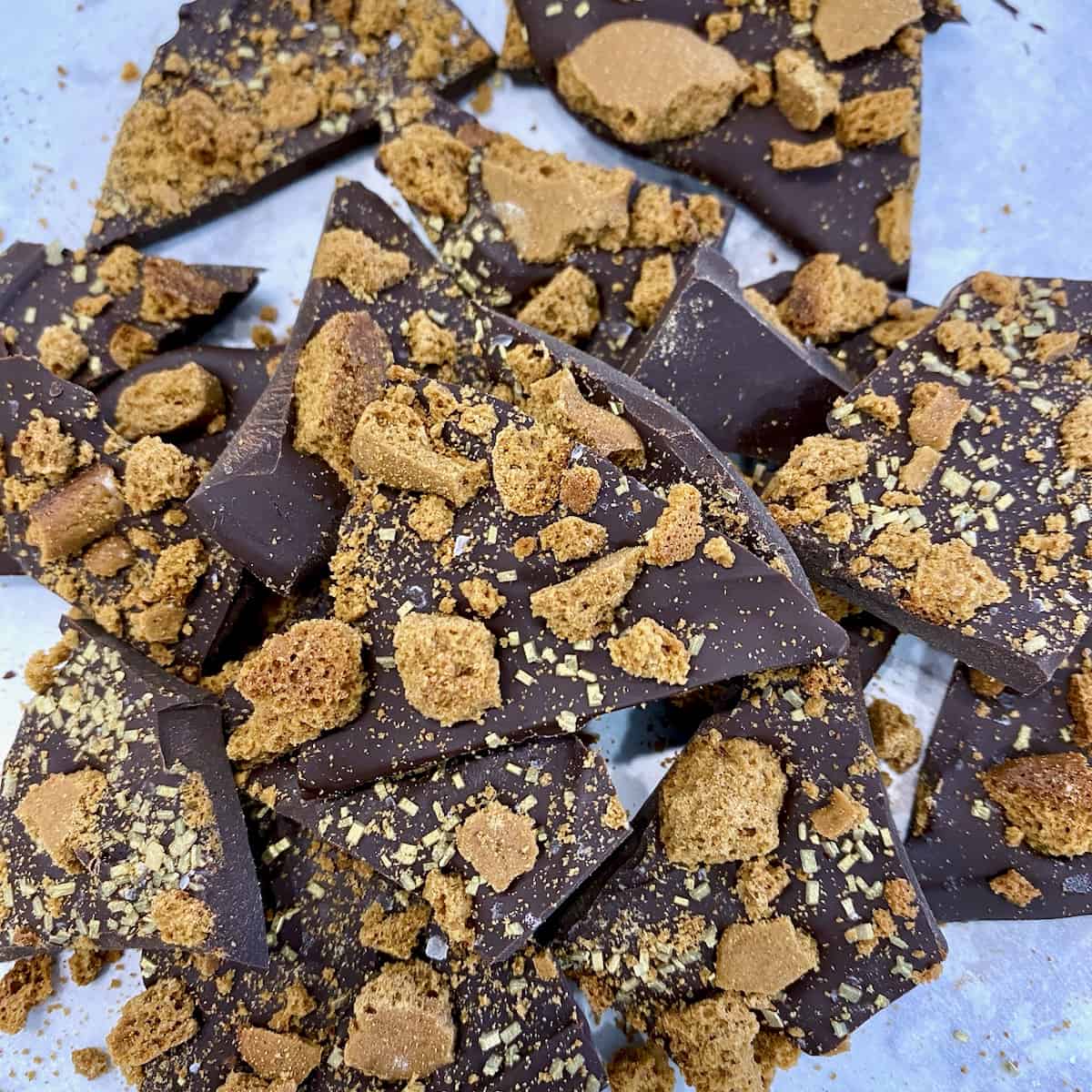 What to do with leftover cookies? Smash them and make gingerbread chocolate bark. I'm tired of eating Christmas cookies said no one ever, but really I am. I kind of over did myself in the gingerbread dough department. I thought about freezing them for another time, but truly who wants gingerbread after the holidays are over? Nobody.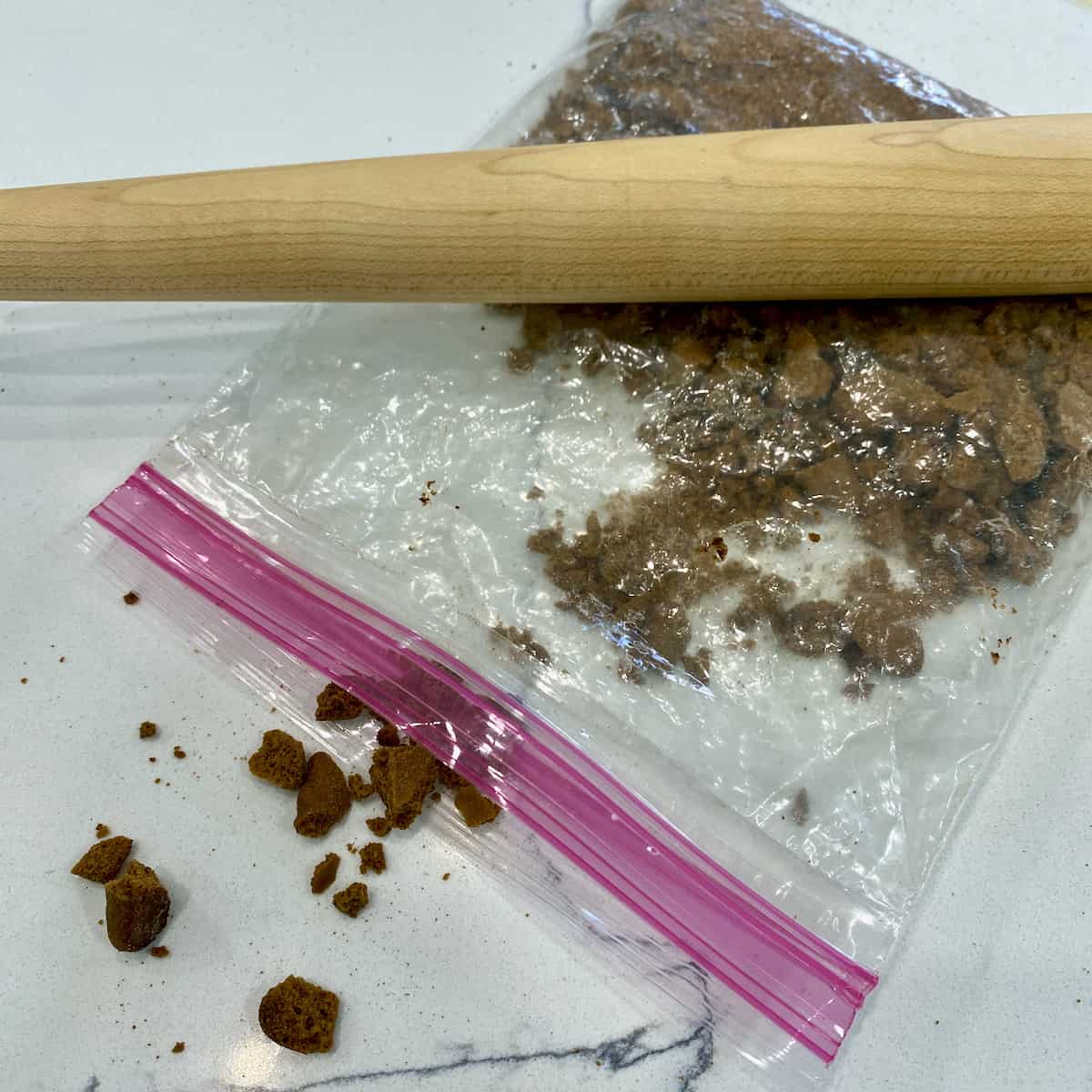 The next best thing is to repurpose these cookies, so I smashed them into crumbs. It's a great hack with endless sweet possibilities. For the chocolate bark, I wanted a controlled smash with a variety of crumb sizes, so I avoided the food processor. Instead, I placed the cookies in a zippered plastic bag and went at it with my rolling pin.
Cookie crumb uses besides chocolate bark
mix with melted butter and use them in a crumb crust (use the food processor for a fine crumb)
mix bigger crumbs into ice cream for some nice crunch
press onto the sides of a freshly frosted cake
sprinkle on top of pudding or oatmeal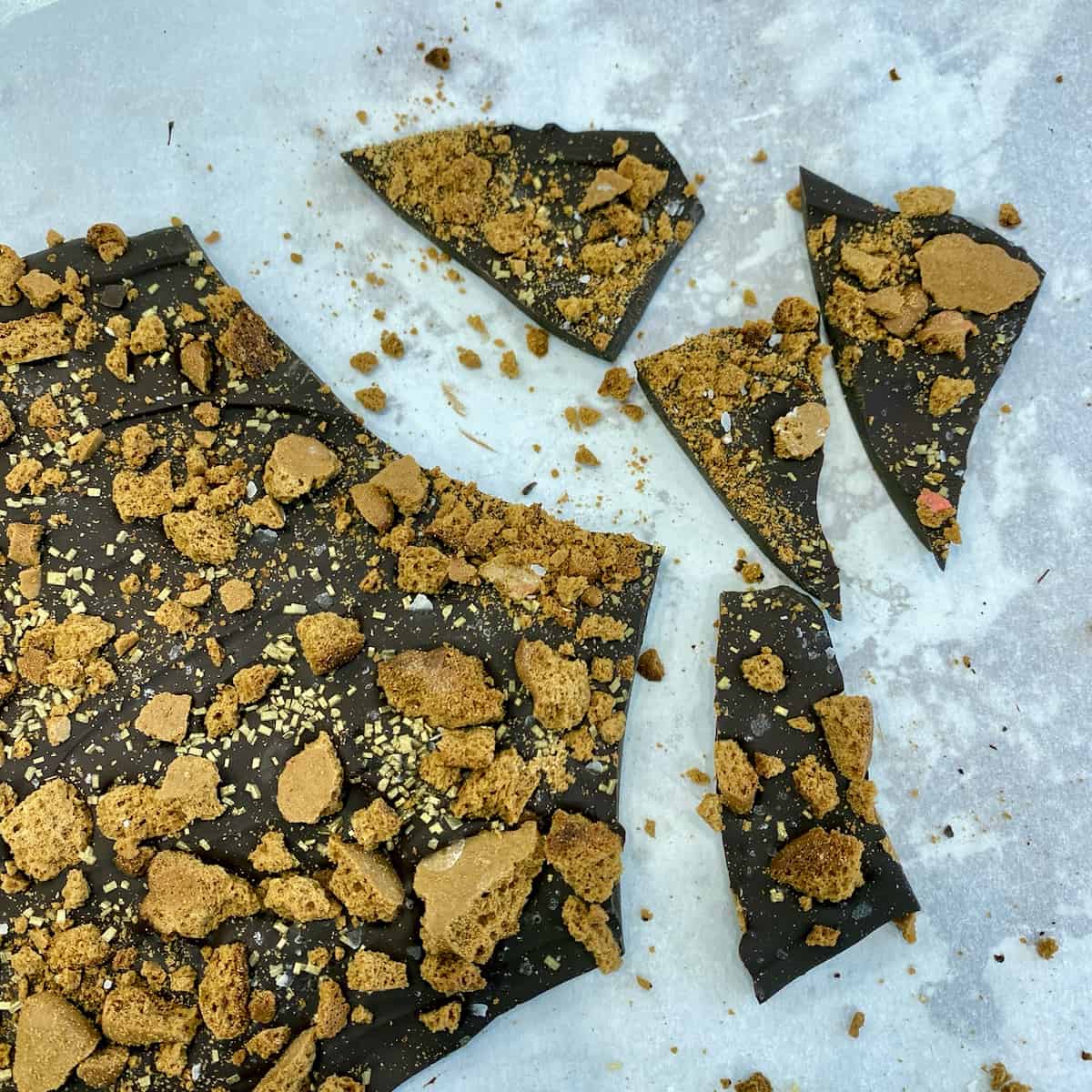 Nothing can be easier than making this festive gingerbread chocolate bark. Even if you don't have leftover cookies just crush up some store-bought ones. All you do is melt some chocolate, spread it into a thin layer and then sprinkle on the cookie crumbs. For extra fun and flavor I also added some gold sprinkles and flaked sea salt. Let it chill until hard and finally break it into pieces. That is it. By the way, choose any chocolate you like. I like a dark, bittersweet chocolate, but semisweet, milk or white chocolate works, too.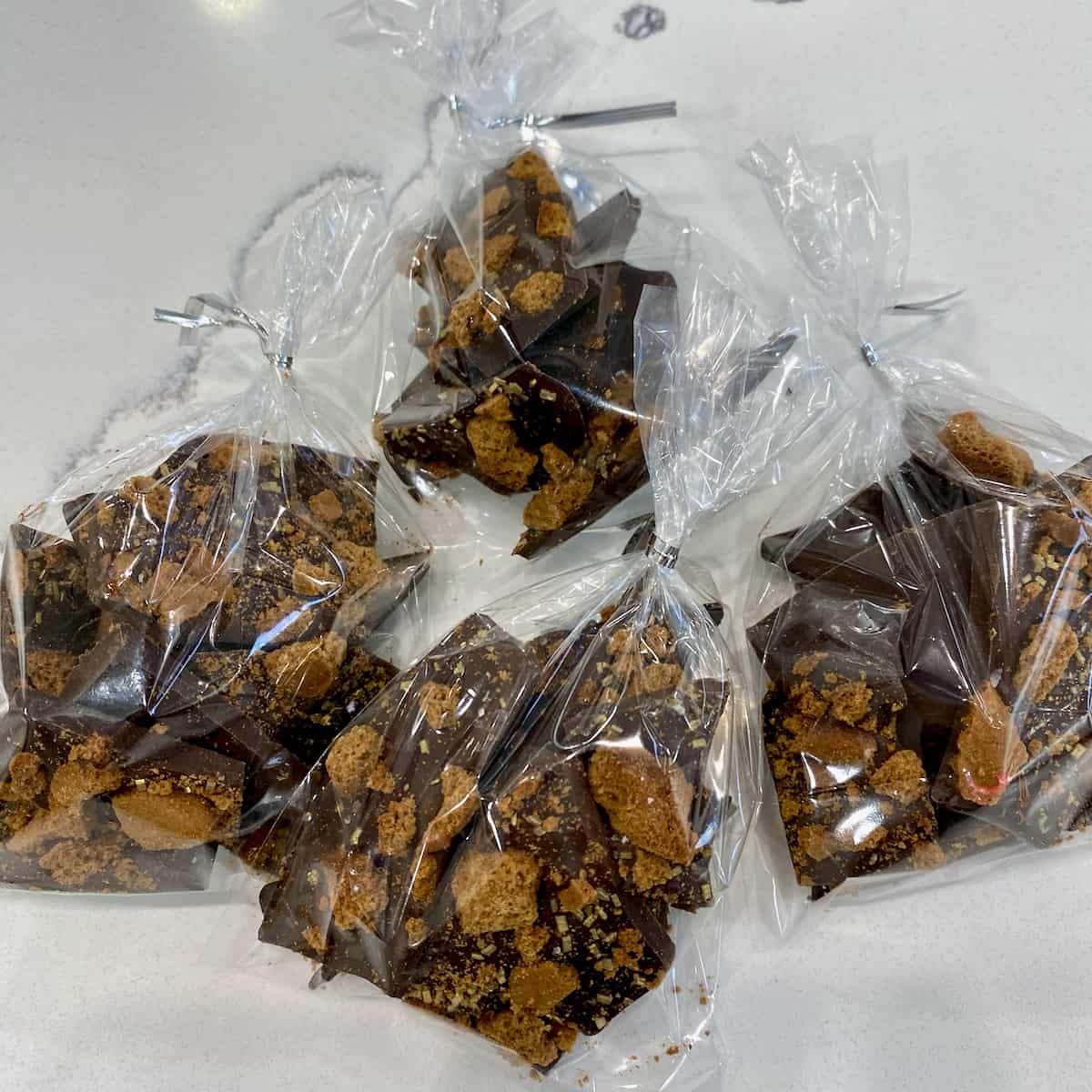 Do you love this cookie hack as much as I do? This cookie bark makes a great addition to a holiday gift basket and/or stocking stuffer. I hope you will give it a try and share with your friends and family.
Print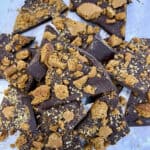 Gingerbread Chocolate Bark
---
Author:

Total Time:

15 minutes

Yield:

2 cups
Description
A mouth-watering mix of crushed leftover gingerbread cookies and melted chocolate.
---
crumbled gingerbread cookies
chopped chocolate pieces, any flavor
sprinkles
finishing salt
---
Instructions
Place leftover cookies in a sturdy plastic bag and crush with a rolling pin into varying sizes.
Melt chocolate over a double boiler until few chunks remain. Remove from heat and stir until fully melted and slightly cooled down.
Pour melted chocolate on to a cookie sheet lined with parchment. Spread chocolate to a ¼-inch thickness.
Immediately sprinkle cookies evenly over chocolate and gently press into the chocolate.
Sprinkle with colored sprinkles or jimmies and finishing salt.
Cool completely in the refrigerator.
Break into shards.
Prep Time:

10 minutes

Cook Time:

5 minutes

Category:

holiday

Method:

stove top

Cuisine:

American
Keywords: gingerbread, chocolate bark, cooking hack, leftover sweets
Merry Christmas!