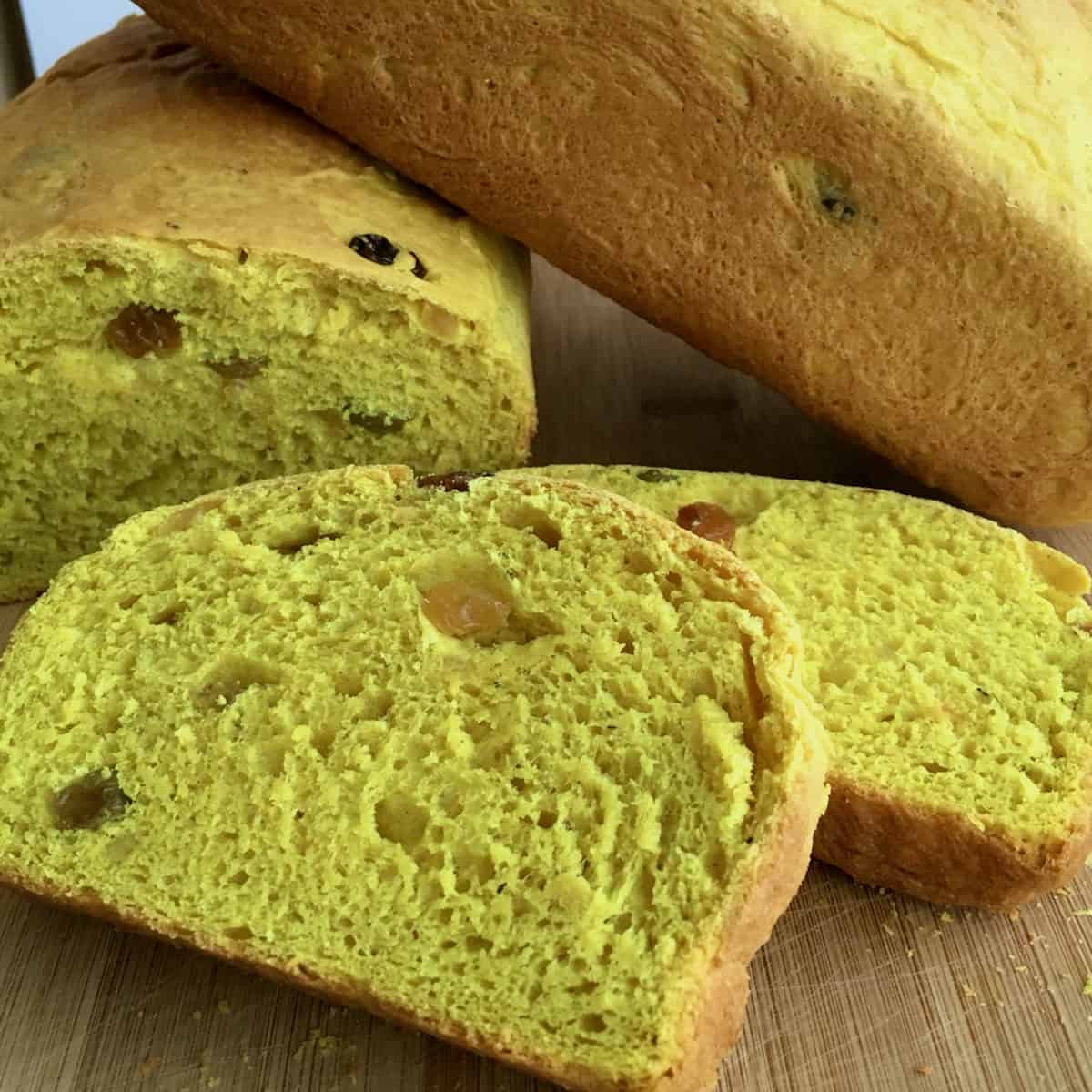 Following my emotional visit to CT two weeks ago I went into full on kitchen therapy inspired by what was in the garden. I made jams, pickles, and everything tomato and zucchini. There was cakes and this sunny golden milk bread.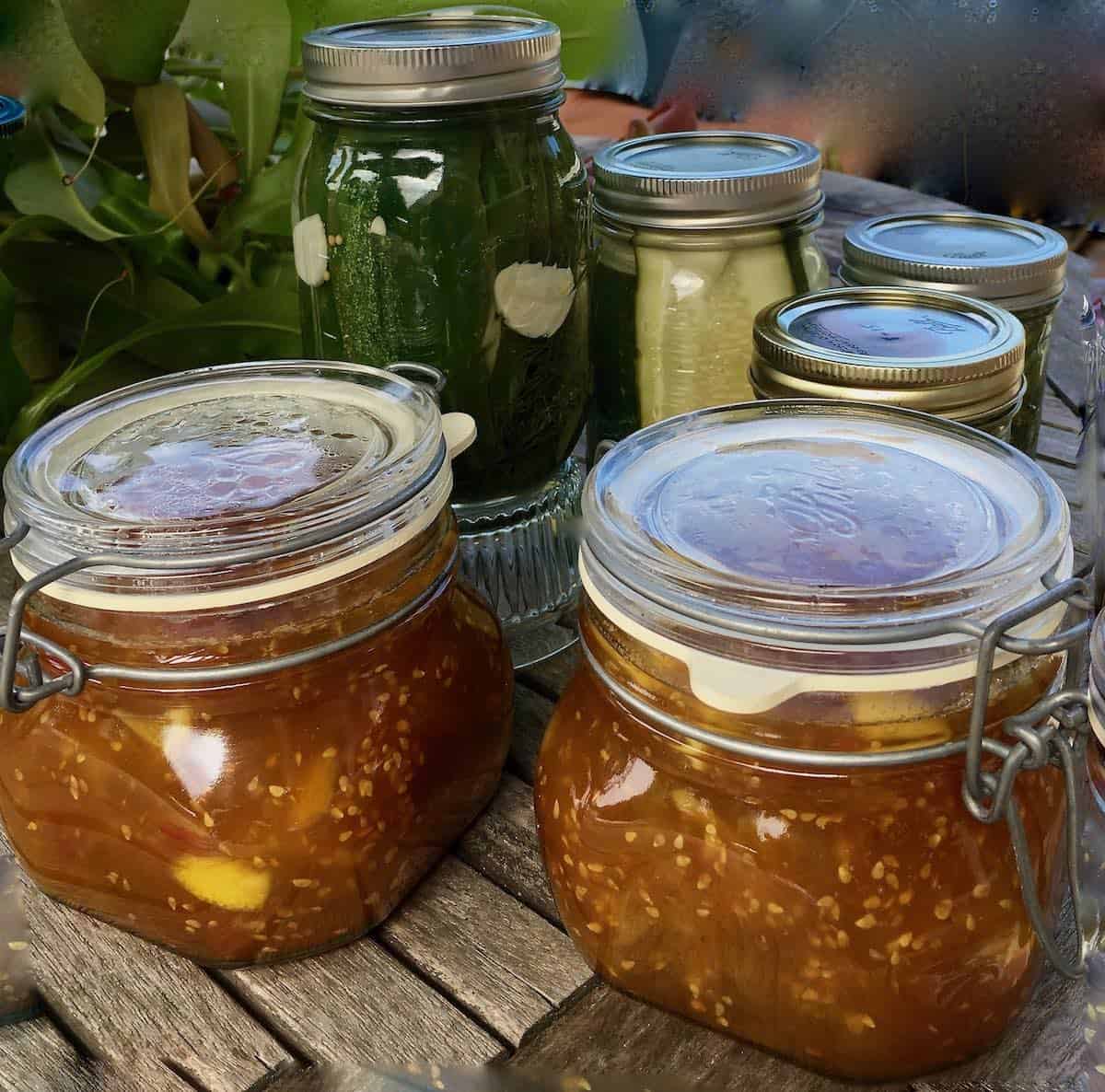 As it often does, grief relief finally came in a vivid dream. In my slumber I am walking up the driveway to retrieve the morning mail. Waiting at the box, in the golden sun-light, is William. I say, "What are you doing here?" He replies, "I just want to make sure you know I am still here." Whoosh! I am sure a psychiatrist would have a fun-filled day with my brain, but these dreams are so much better than any happy pills one could prescribe.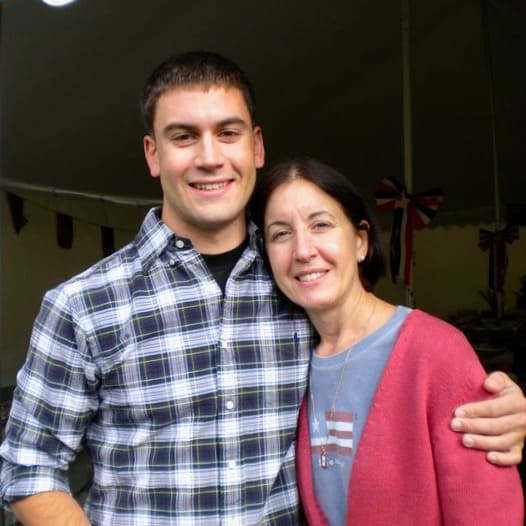 I will be missing in action from time to time over the next few months. First and foremost, I am super busy having too much fun with these two. Oh, the miracle of life! I did not know my heart could get any bigger, but there certainly is a new chamber filled with love and awe. Besides, Annabelle loves hanging out in my kitchen. Imagine that! I am pretty sure she loves the smell of fresh baked cookies and garlic.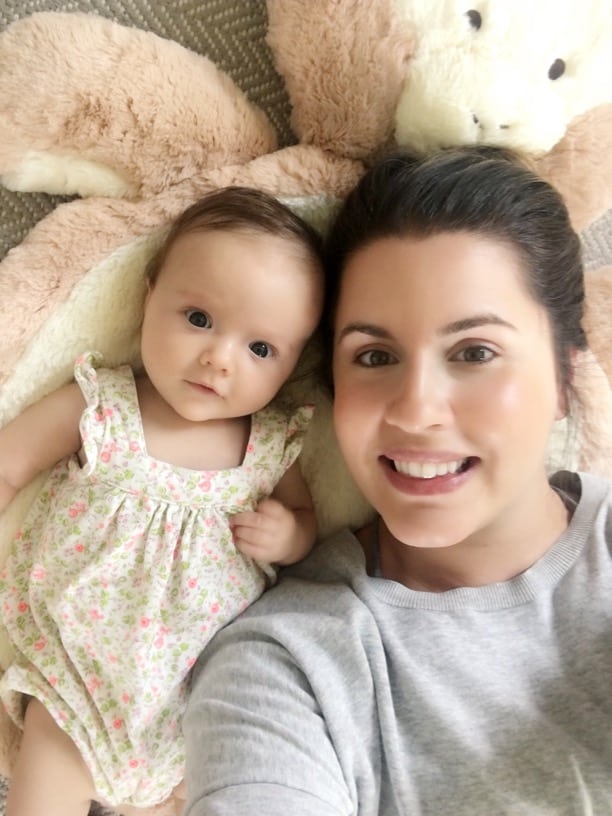 Second, the test kitchen has officially opened for preparation for the World Food Championships which takes place in November. Once again I am competing in the sandwich category and being sponsored by the fabulous Saucy Mama. Suzy Barhyte is the creative mind behind the delicious sauces, dressings and mustards that I will be incorporating into my sandwiches. Like Suzy's my recipes must be family approved. I am especially grateful to have Caitlin assist me in sandwich development. She has an incredible palate. The Cubano has been built and now on to my signature dish. Hopefully I do myself, my family and Saucy Mama proud in the competition.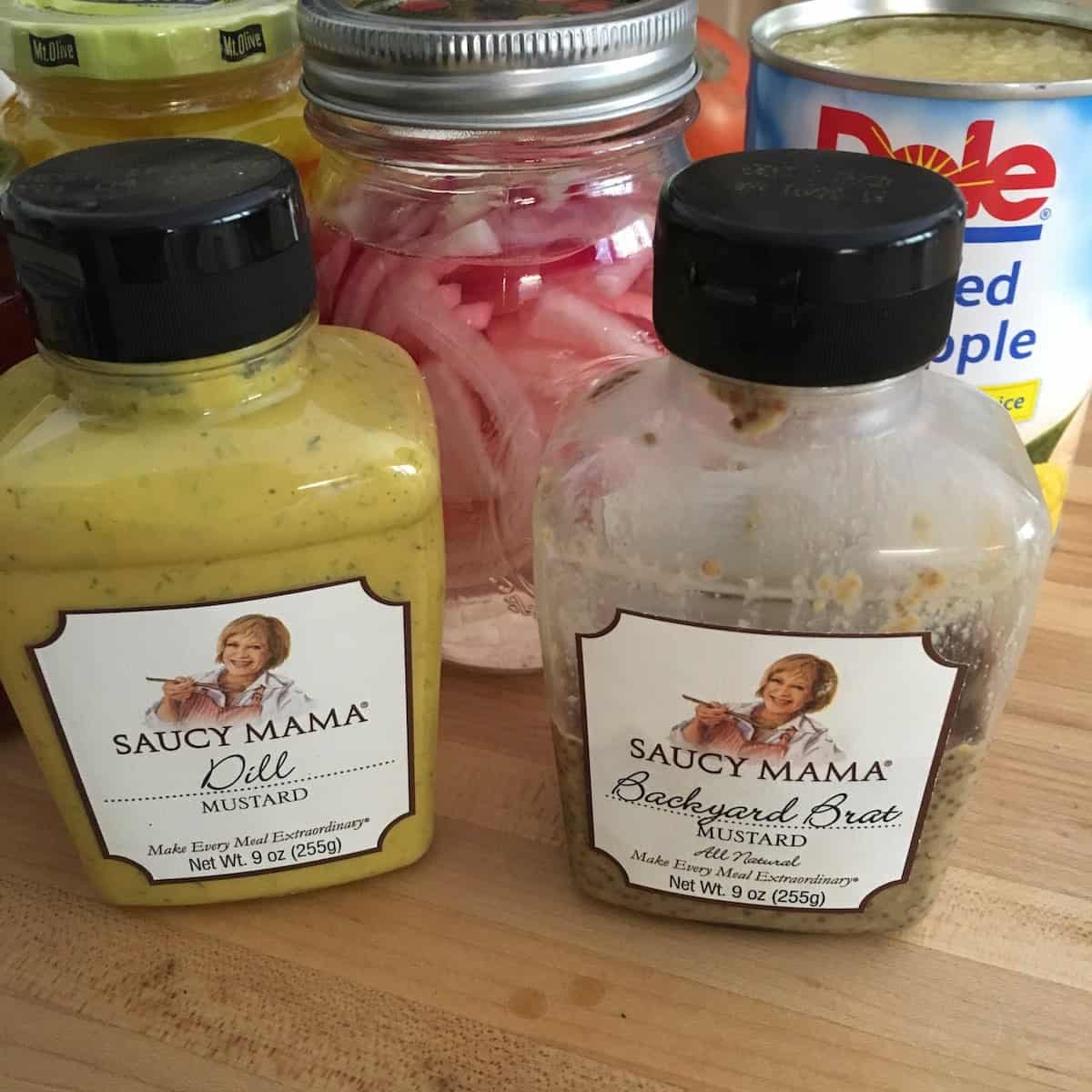 With my game face on I won't be blogging as much. To keep you occupied I challenge your creativity in the kitchen with this fantastic baking opportunity. The National Festival of Breads is one of the best bake-offs I have ever been privileged to win. Not only will you bake with the best products on the market, but you will learn so much about the wheat industry and the farmers who feed us and the world. Support them. Be inspired by those you love and bake some bread.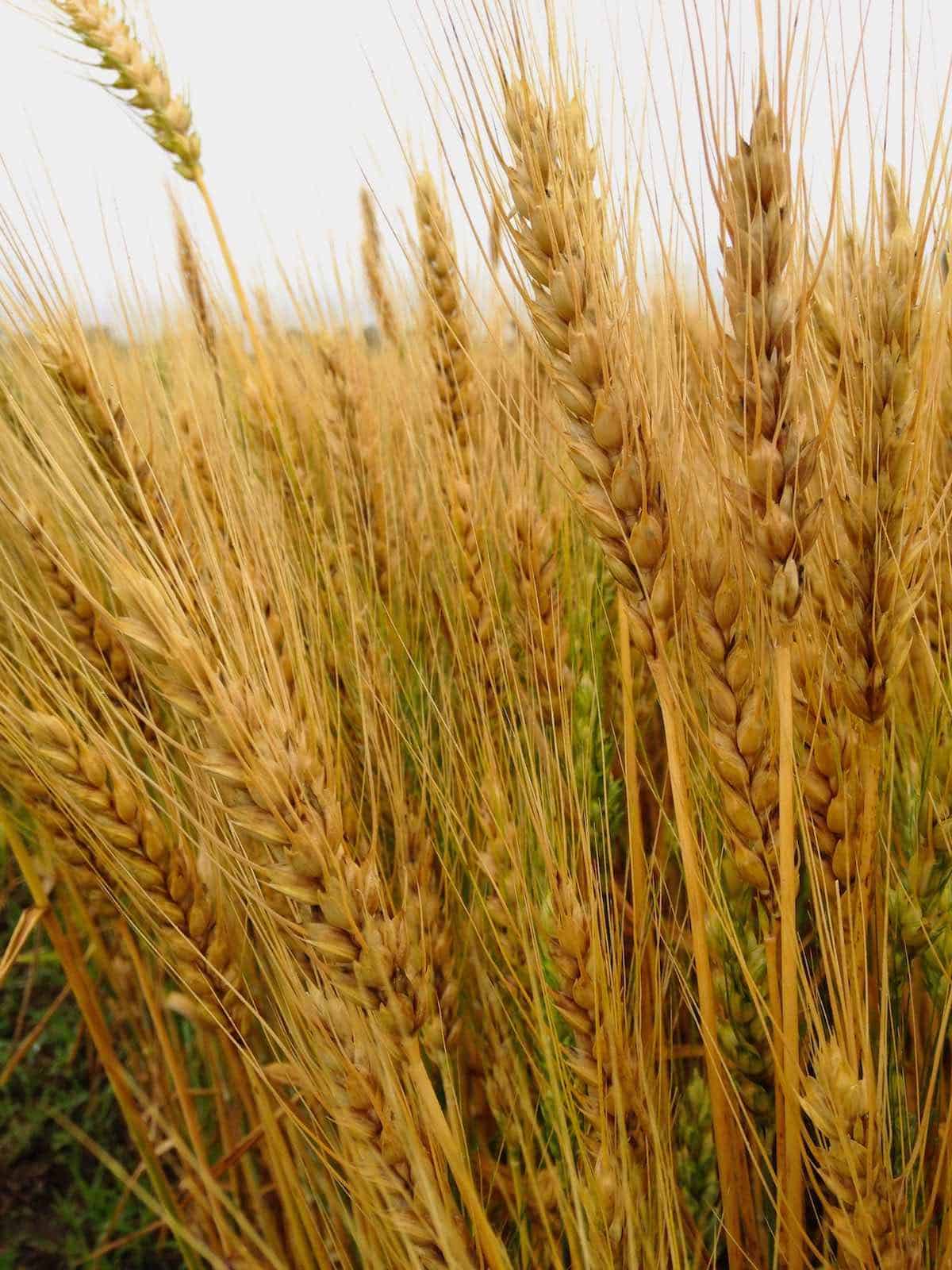 The National Festival of Breads is included in the list of best cooking competitions by Delish! Online entries accepted Oct. 1, 2016 - Jan.16, 2017. National competition in Manhattan, Kansas, on June 17, 2017. Amazing recipes, finalists and baking contest for youth and adults! Go to www.nationalfestivalofbreads.com for rules and prizes. Sponsored by King Arthur Flour Red Star Yeast & Kansas Wheat.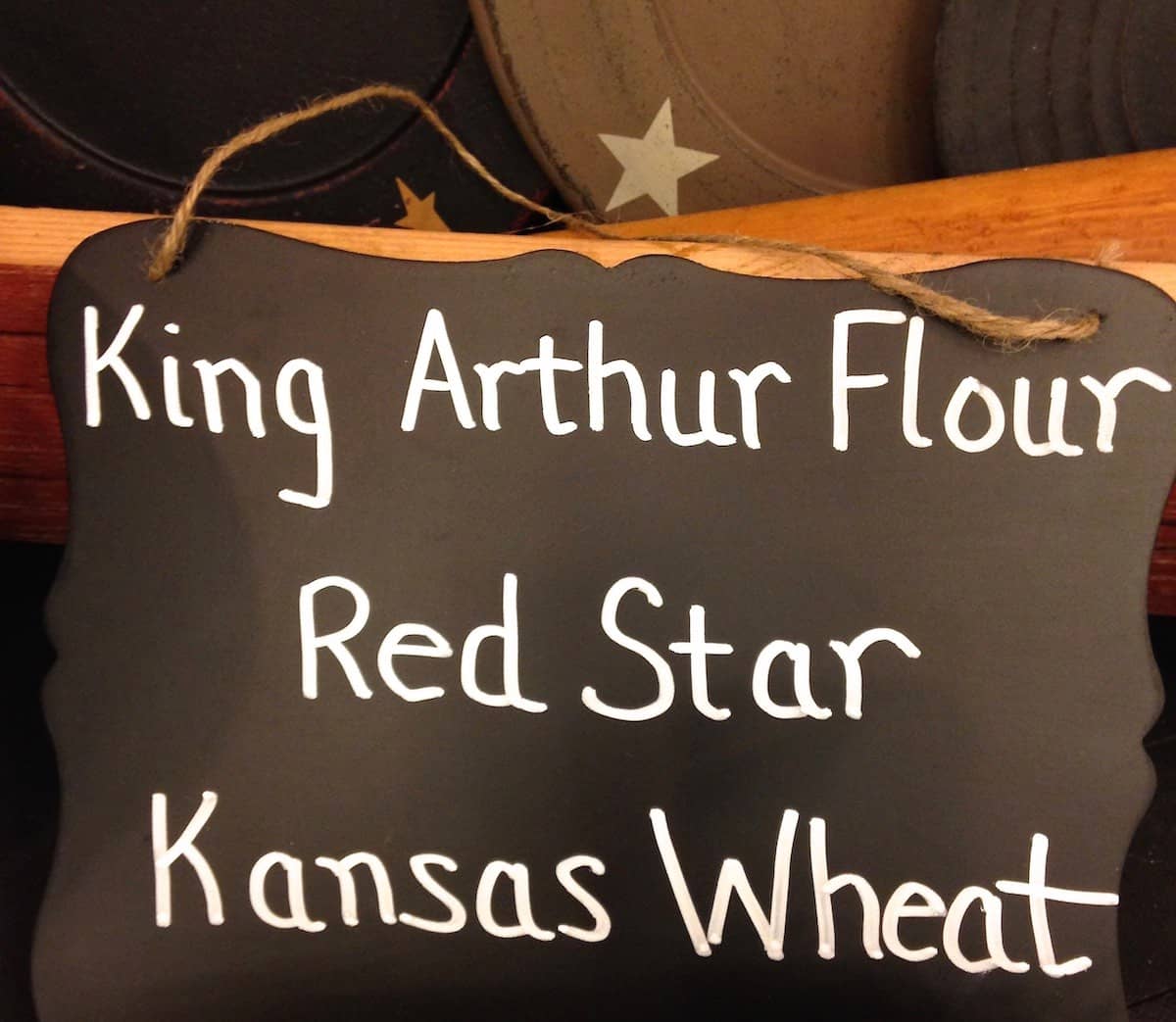 Print
Golden Milk Bread
---
Author:

Total Time:

3 hours

Yield:

2

loaves

1

x
Description
Bake it for the health of you
---
4¼ cups (18 oz./510 gm) King Arthur Unbleached Bread Flour
1 (¼ oz/21 gm) package Red Star Platinum Yeast
1¼-cups milk
6 tablespoons unsalted butter
2 tablespoons real maple syrup
1 ½ teaspoons kosher salt
4 (25 cent size) pieces of fresh peeled ginger
1-teaspoon ground turmeric
½ teaspoon cinnamon
½ teaspoon ground ginger
¼ teaspoon ground cardamom
¼ teaspoon ground black pepper
½ cup golden raisins
---
Instructions
In stand mixer bowl, fitted with paddle, combine 4 cups of flour and yeast.
In small saucepan, over medium low heat, combine milk, butter, maple syrup, salt, fresh ginger, turmeric, cinnamon, ginger, cardamom and pepper; bring just to a simmer, stirring.
Remove from heat and let cool for 15 to 20 minutes or until milk mixture registers 115F on an instant read thermometer.
Pour milk mixture into flour mixture; mix on low speed until flour is fully incorporated.
Remove paddle and replace with dough hook. Knead dough on low speed for 5 to 6 minutes adding additional ¼ cup flour if it seems too sticky.
Add raisins to dough during last 2 minutes of kneading time.
Transfer dough to a buttered bowl, cover and let rest in a warm place for 1 hour or until doubled in size.
Press down dough, divide in half and shape each piece to fit a lightly greased 9-inch loaf pan. Place dough in pans; cover and let rise for 1 hour.
Heat oven 400F.
Make 3 slash marks diagonally across each loaf. Bake loaves for 25 to 30 minutes or until golden brown and internal temperature registers 200F on an instant read thermometer.
Remove from pan to a wire rack to cool.
Prep Time:

150 minutes

Cook Time:

30 minutes

Category:

bread

Method:

baking

Cuisine:

Middle Eastern
Keywords: yeast, golden milk, anti-inflammatory, healthy, kansas wheat, king arthur flour, red star yeast, national festival of breads