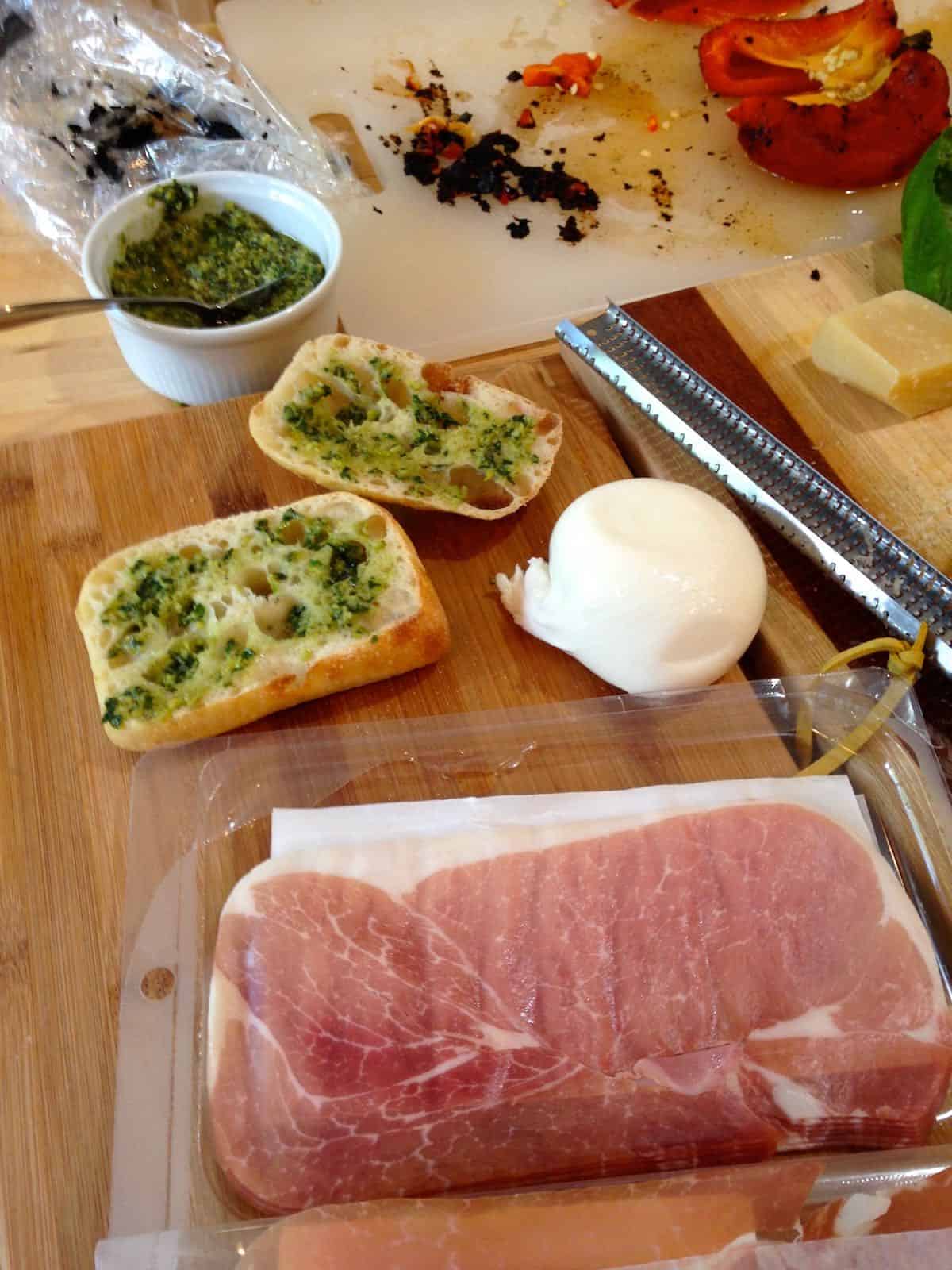 The Best Grief Inspired Italian Sandwich
It's been 4 years, 4 months and 14 days since William died. I have grown leaps and bounds through this grief experience, but surprisingly still learning how to deal. I must be a slow study or maybe, just maybe, this is typical of the grief process when one loses a bright light in their life.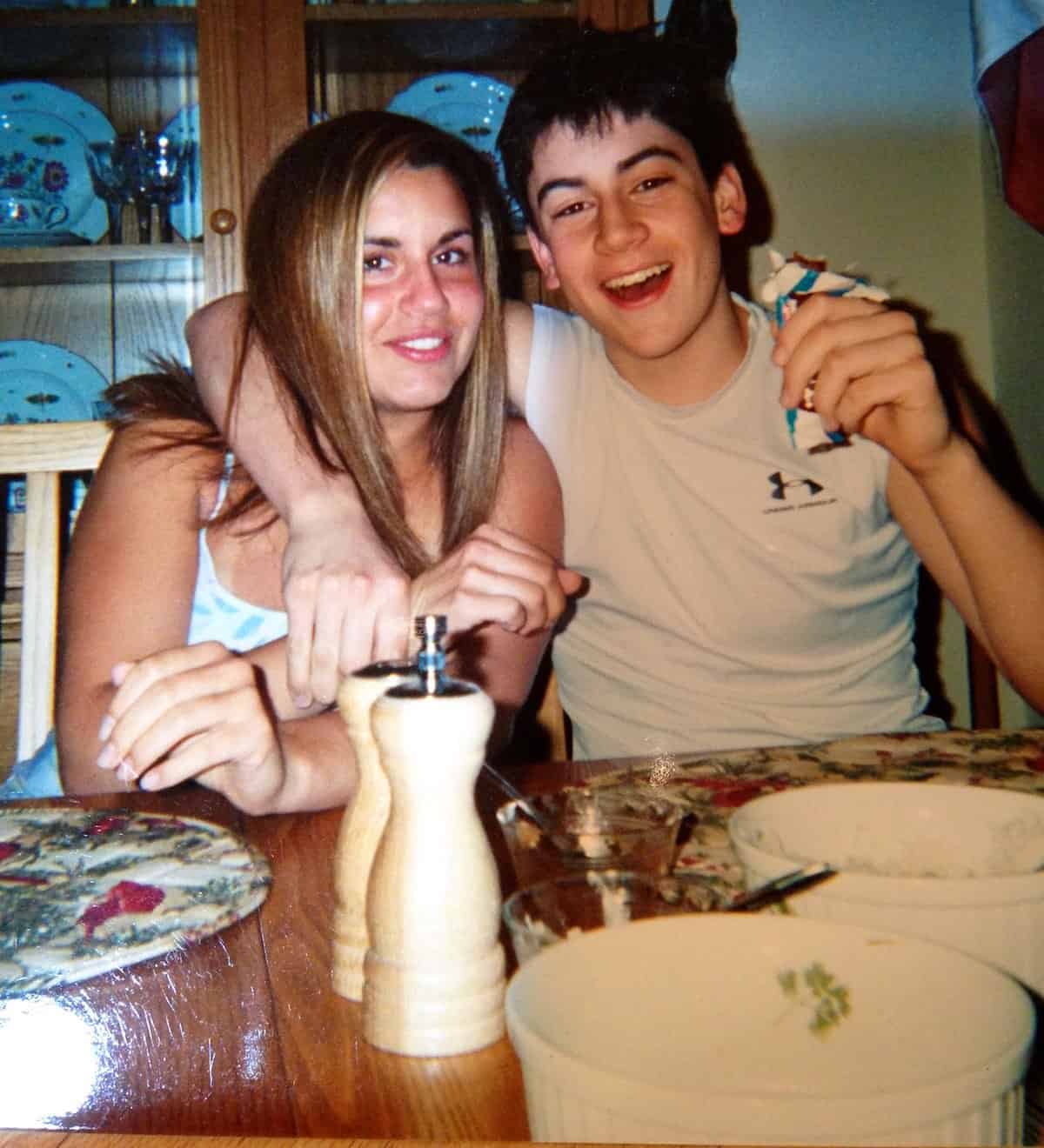 At this stage, most days are typically filled with happy thoughts of William. The boy was a crack-up in most situations and filled with fun surprises. He was a double-dog dare me kind of guy who constantly kept us entertained with his antics. Swallow a live fish? Sure, no problem. Jump into an ice covered lake? He wouldn't think twice. Dress in camo, soldier crawl the lawn and crash a neighbor's party hiding under their deck? All in a day of the life of William. These memories just make me smile or sometimes laugh out loud. I am so grateful to have them.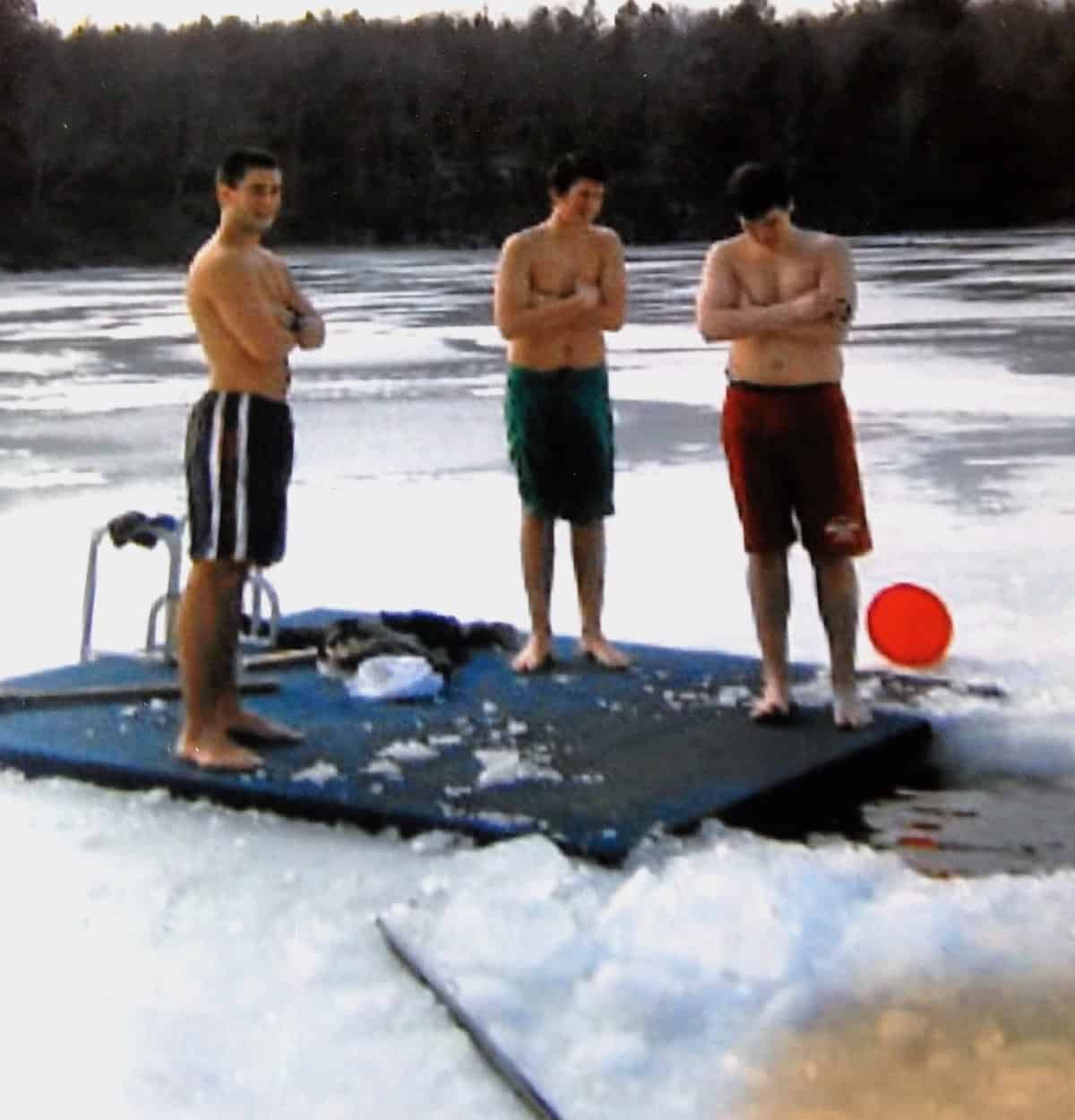 On the other hand, this summer brought some surprisingly dark days that I did not quite understand. After watching a wedding video of a mother-son dance I was a complete mess. What the hell? I did not even know these people, yet watching that groom smile into his mother's eyes I knew I wanted some of that and could not have it. And then there are those college graduations. Those are the memories with William that I want so bad, but never will have. I only, this week, recognized that those are my triggers. It's what I did not get to have with William rather than what I did have that causes me grief.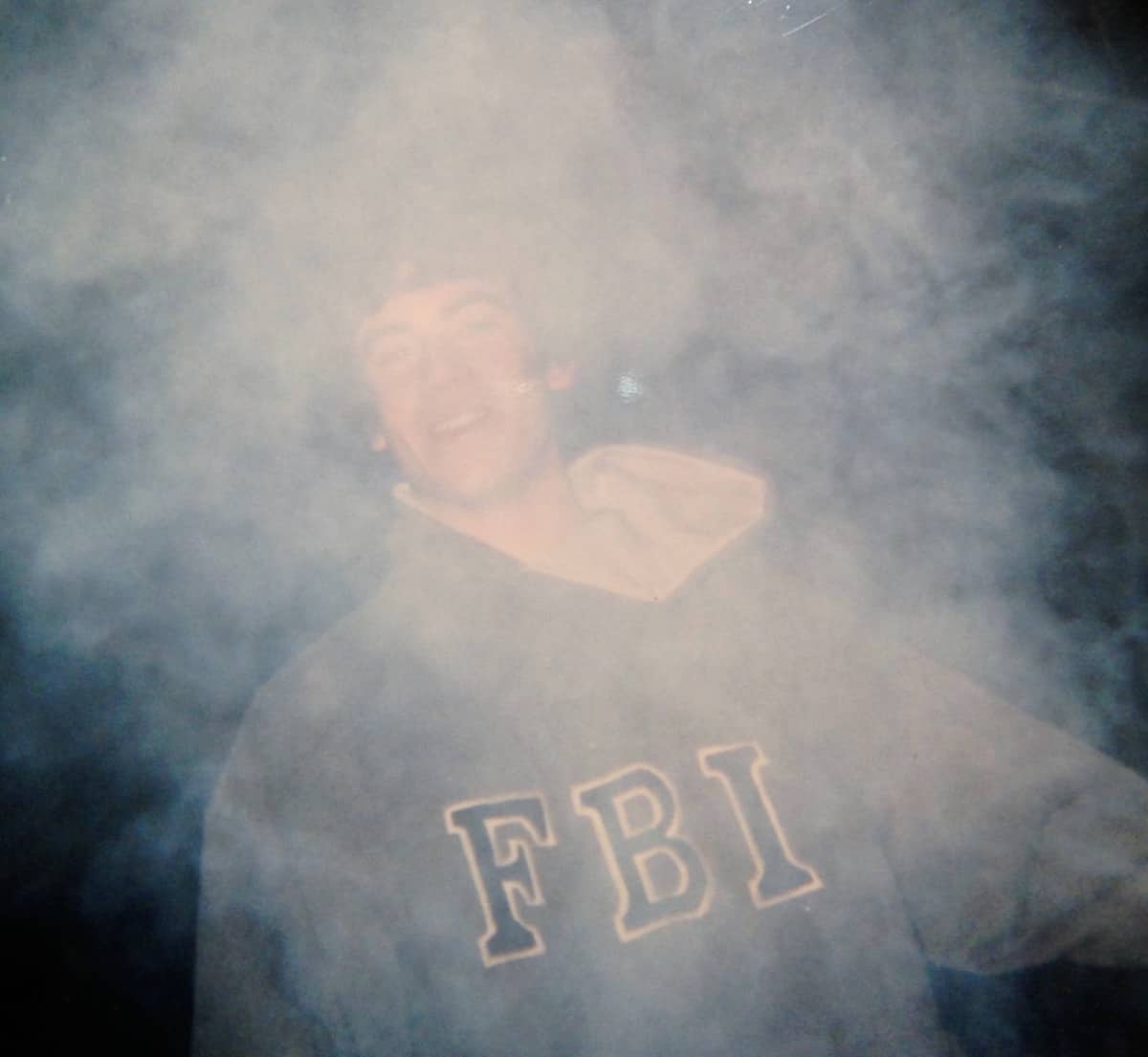 It's just sad until I remember that I did have a dance with him the night before he graduated high school. I am holding on tight to the night he agreed to hold my hand while I twirled around him. The poor guy was on crutches at the time, but that didn't stop him from smiling into my eyes and giving his mama this beautiful memory.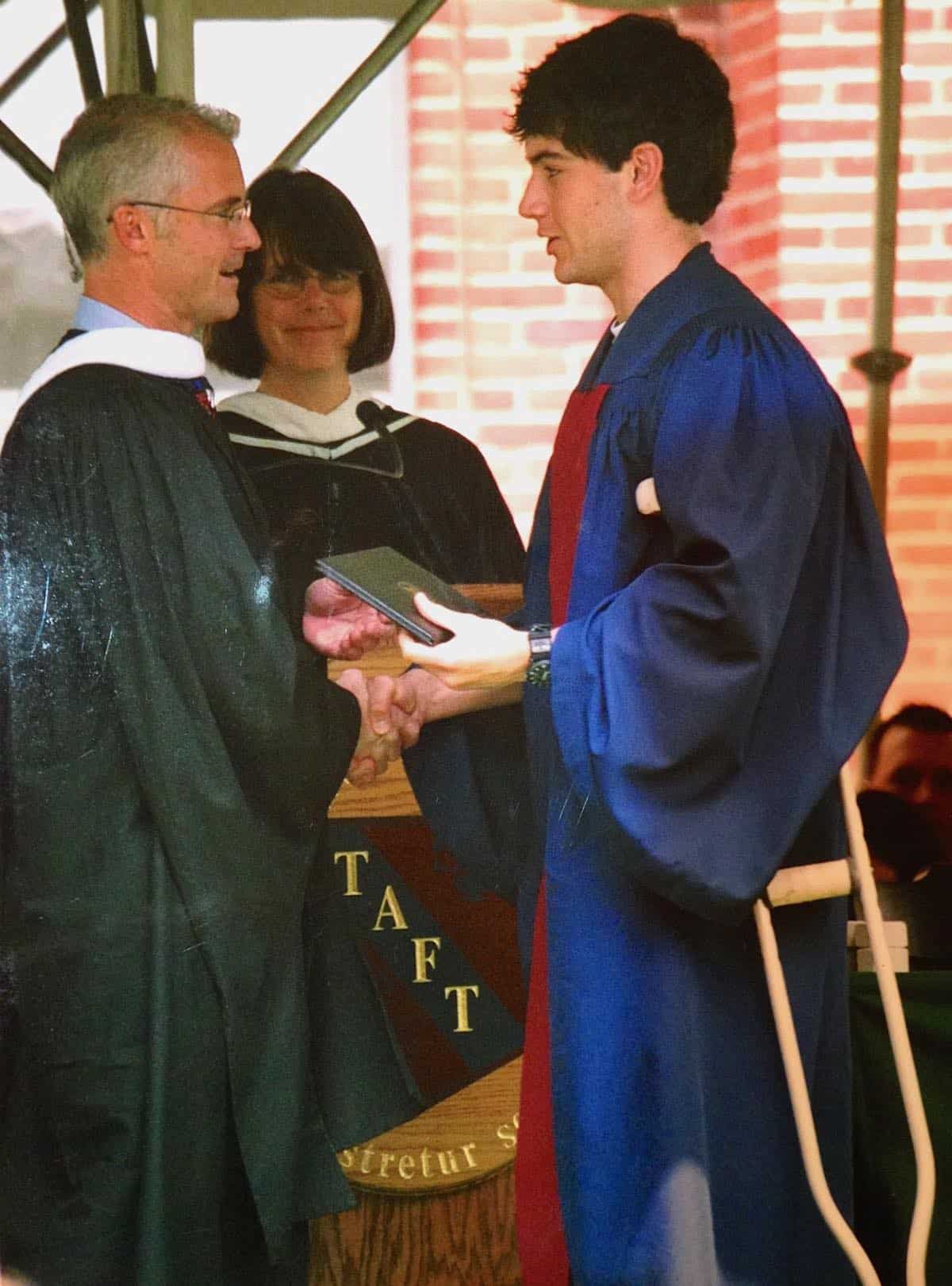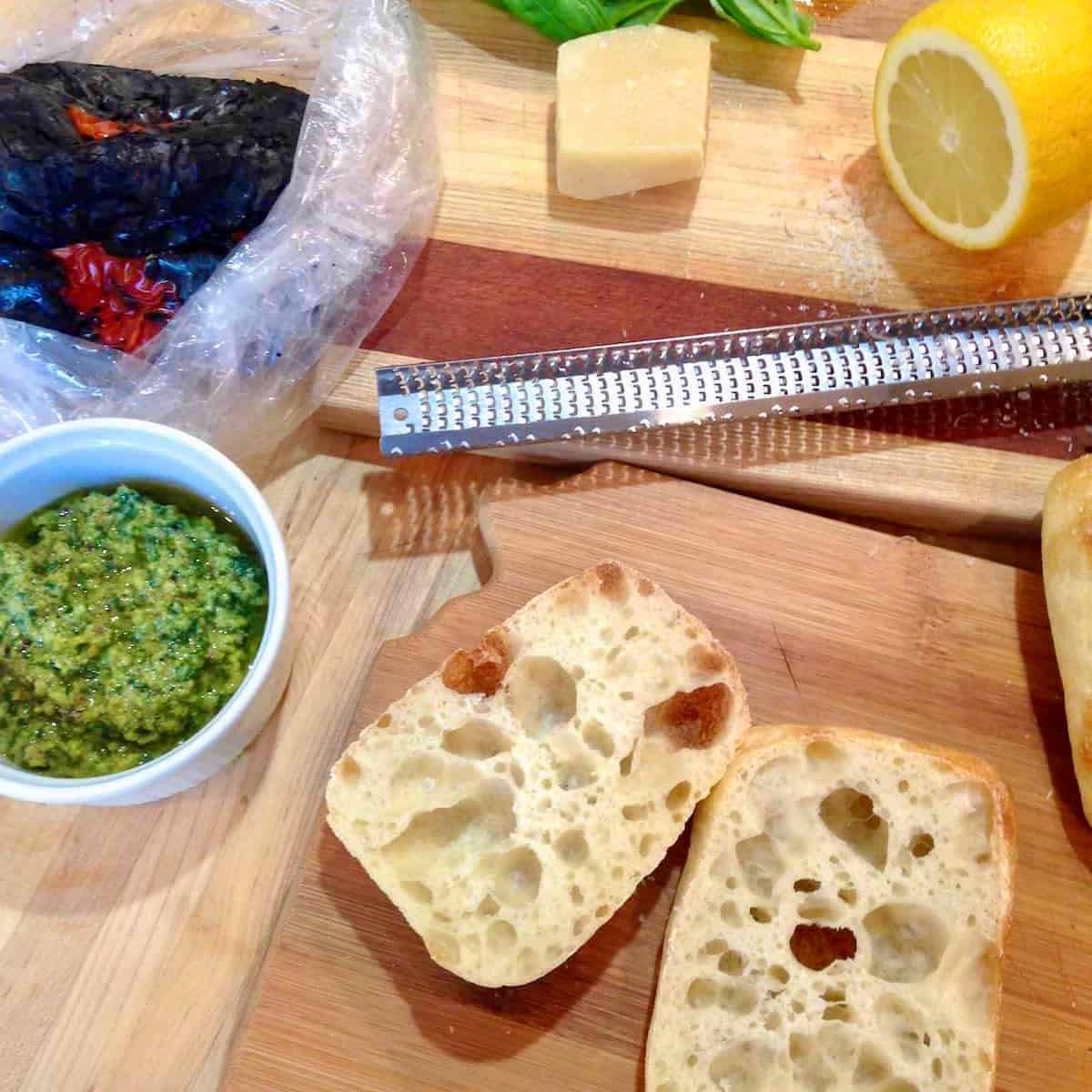 The way one layers a sandwich is a personal matter. I leave it up to you to play with these ingredients and add or subtract as much meat, cheese, pesto and peppers as you like. Make your own perfect and inspired sandwich creation. When it comes from your heart it is guaranteed delicious. This was one of Will's favorites.
Print
Aventura Special Sandwich
---
Author:

Total Time:

17 minutes

Yield:

serves 2
Description
A delicious bite of Italian ingredients.
---
Avventura Special Sandwich
1 small clove garlic
¾ cup packed basil leaves
¼ cup fresh celery leaves
2 tablespoons walnut oil
1-teaspoon fresh lemon juice
¼ cup toasted walnuts
¼ cup grated parmesan cheese
½ teaspoon sugar
¼ teaspoon kosher salt
2 ciabatta rolls, split
1 ball fresh mozzarella, sliced
6 slices prosciutto
1 red bell pepper, roasted, peeled, seeded, sliced
2 teaspoons hickory smoked balsamic vinegar or plain balsamic syrup
shredded fresh basil
---
Instructions
With food processor running drop garlic through feed tube and process until finely minced. Add basil, celery leaves and oil; pulse until combined. Add lemon juice, walnuts, parmesan, sugar and salt; blend until smooth scraping down sides of bowl, if needed.
Spread generous amount of pesto evenly on bottom half of each roll.
On top of the pesto evenly layer desired amount of the mozzarella, prosciutto and peppers.
Drizzle peppers with balsamic, sprinkle with some shredded basil and cover sandwich with roll top.
Gently press sandwich together.
Grill sandwich in a lightly greased Panini maker or on a griddle, pressing with a weight, for 2 to 3 minutes per side or until golden brown.
Prep Time:

15 minutes

Cook Time:

2 minutes

Category:

sandwich

Method:

no cook

Cuisine:

Italian
Keywords: lunch, Italian, panini, market style, pesto