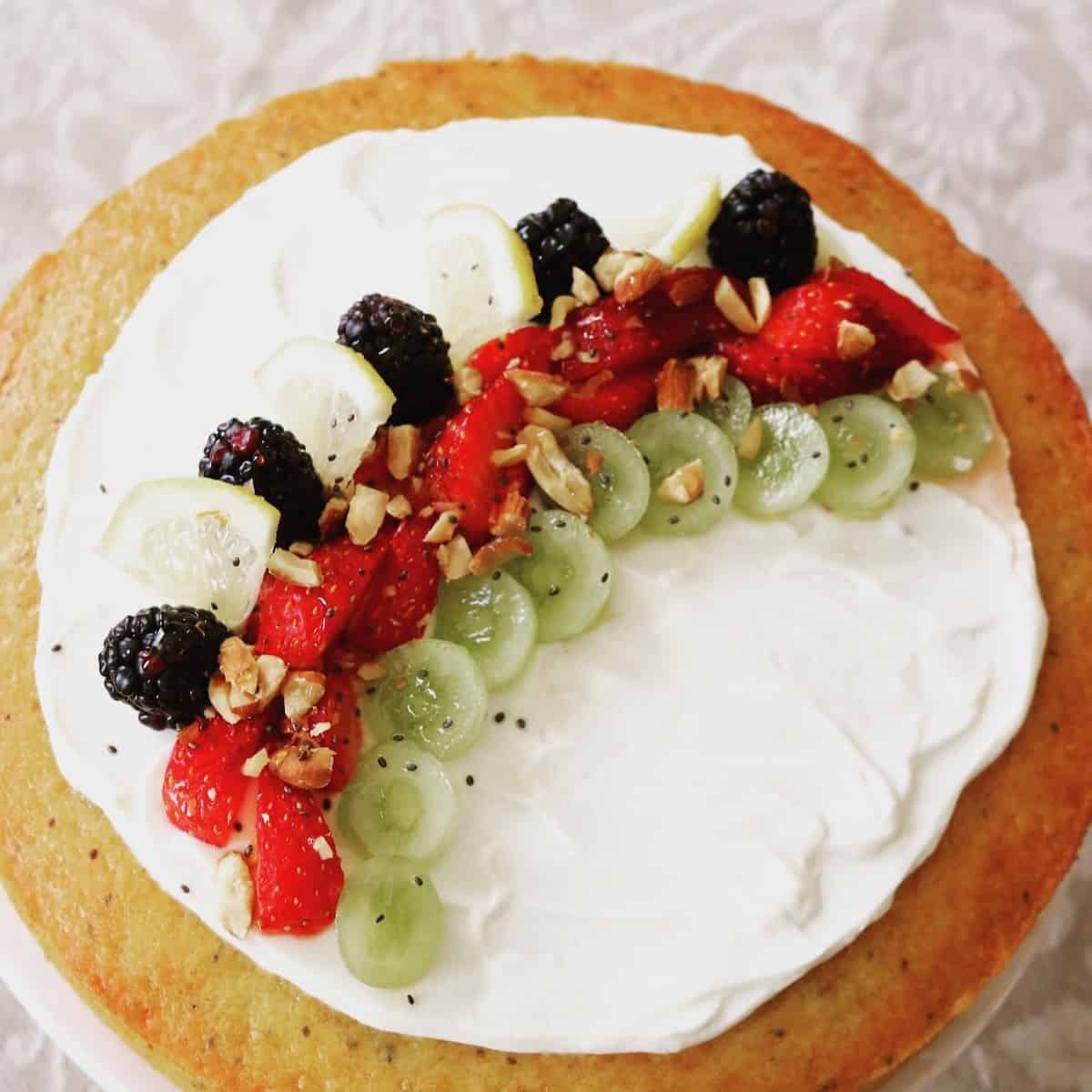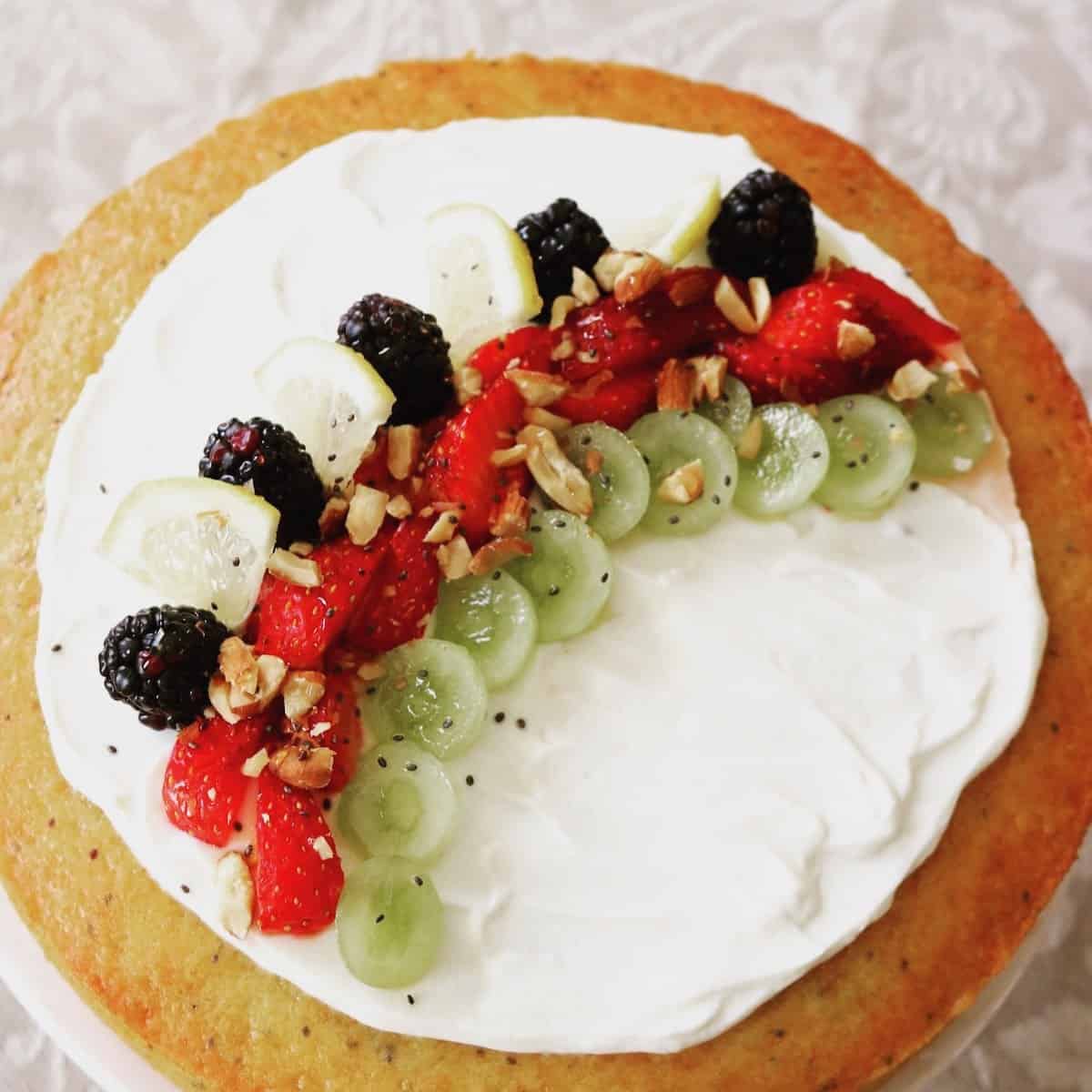 A winning smoothie bowl cake. It's one of my favorites.
Recipe contests aren't what they used to be. In the olden days (going back 30 years) I could create a recipe, type it up and snail mail it to the sponsor. On occasion, I did need to include a UPC symbol as proof of purchase, but that was about it. All of my creative energy actually went into developing a tasty recipe and finishing it off with a clever name. There were big cash prizes, fabulous vacations and even a Harley Davidson to be won back in those times.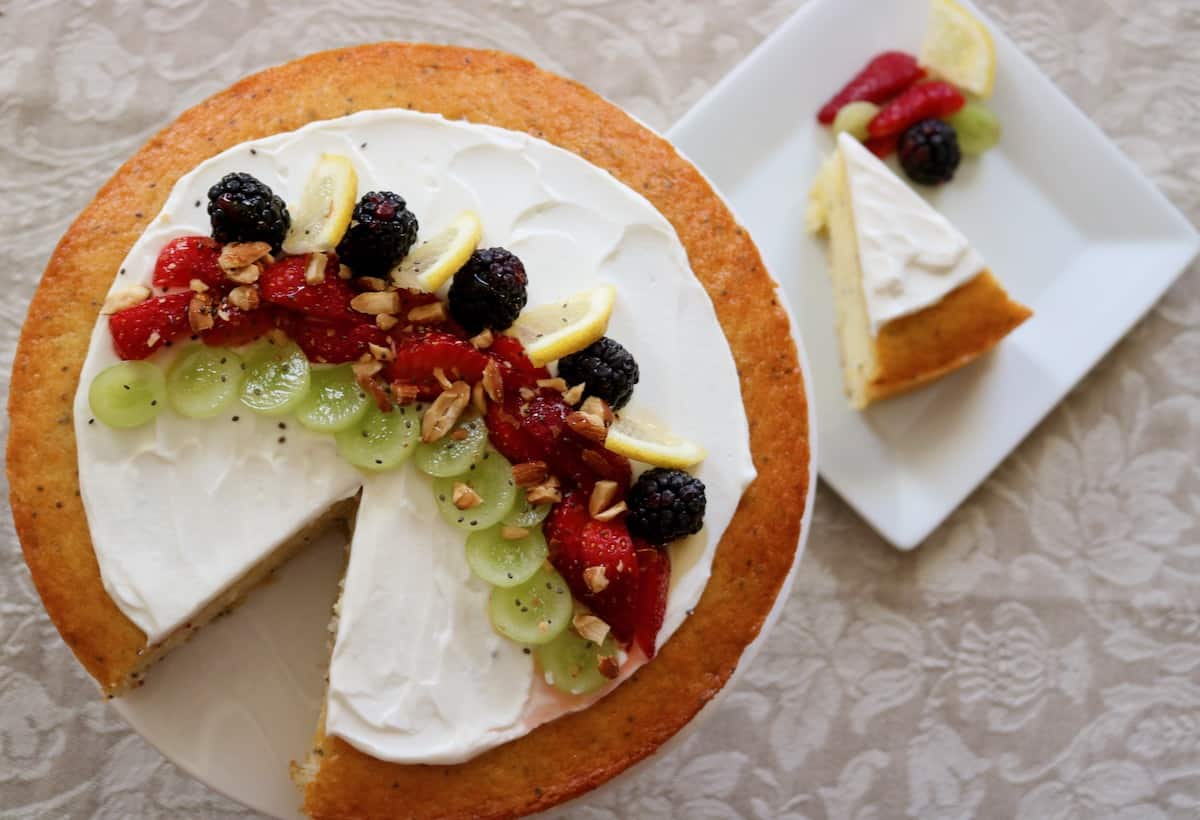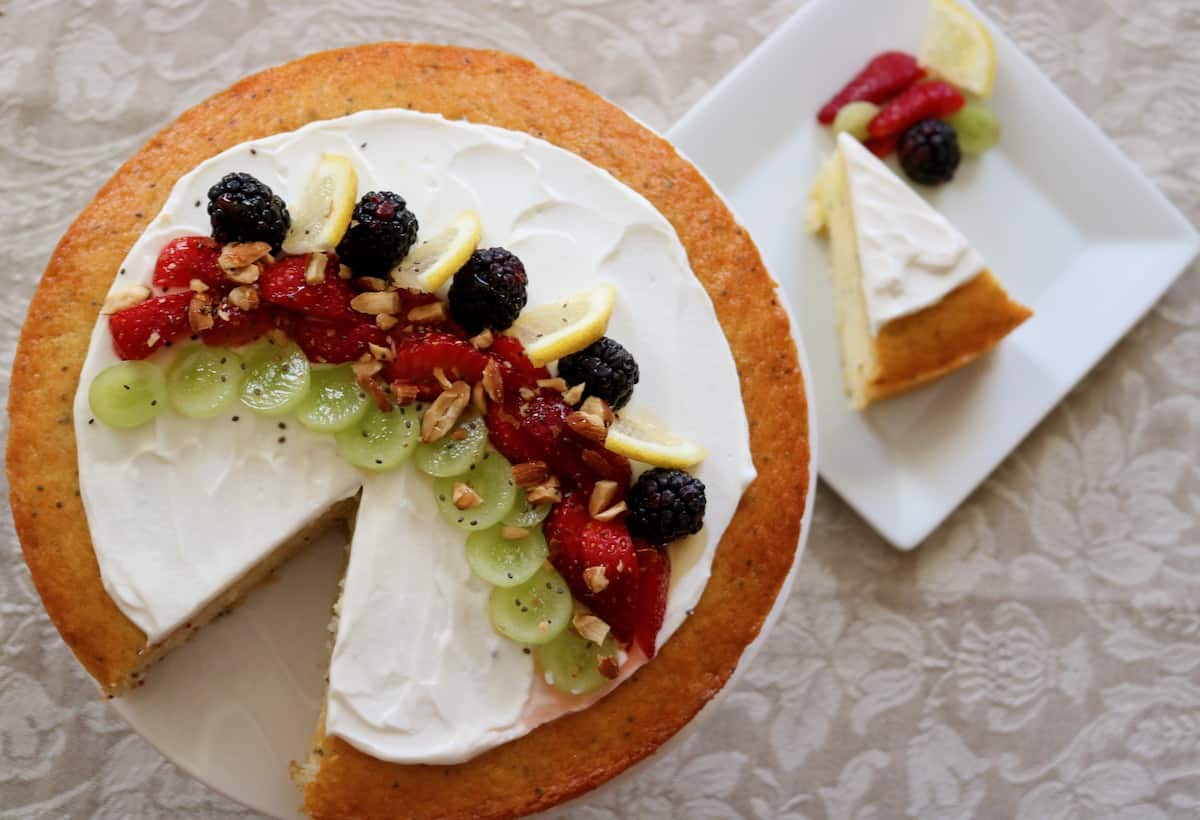 Over the years entering recipe contests has gotten more complicated, time consuming and competitive. Social media and the economy have played a huge part in how a sponsor may present a contest. The expectations are much higher. The work much greater. If I wanted to be in it to win it then I would need to stop living in the past and make some big changes.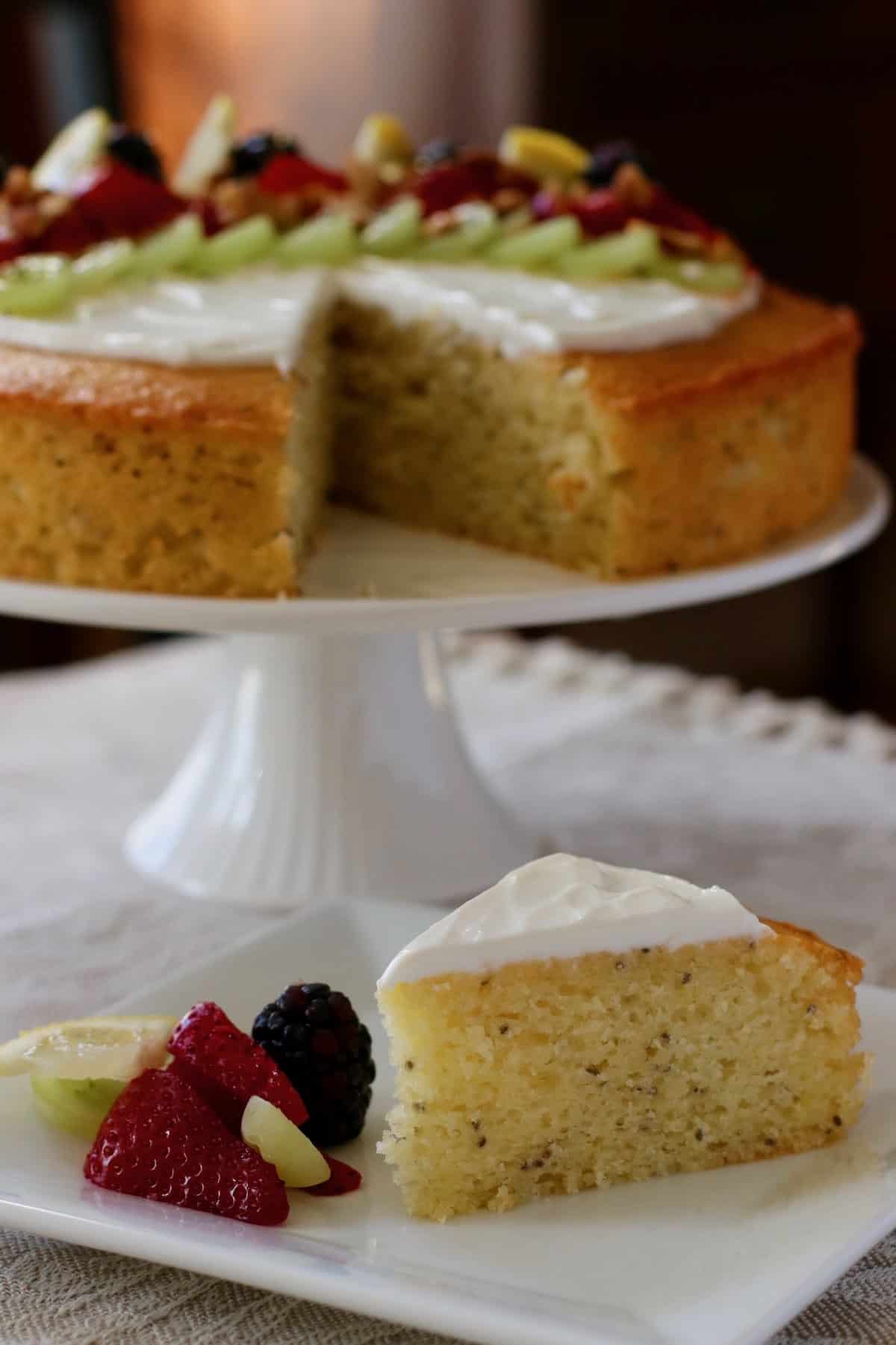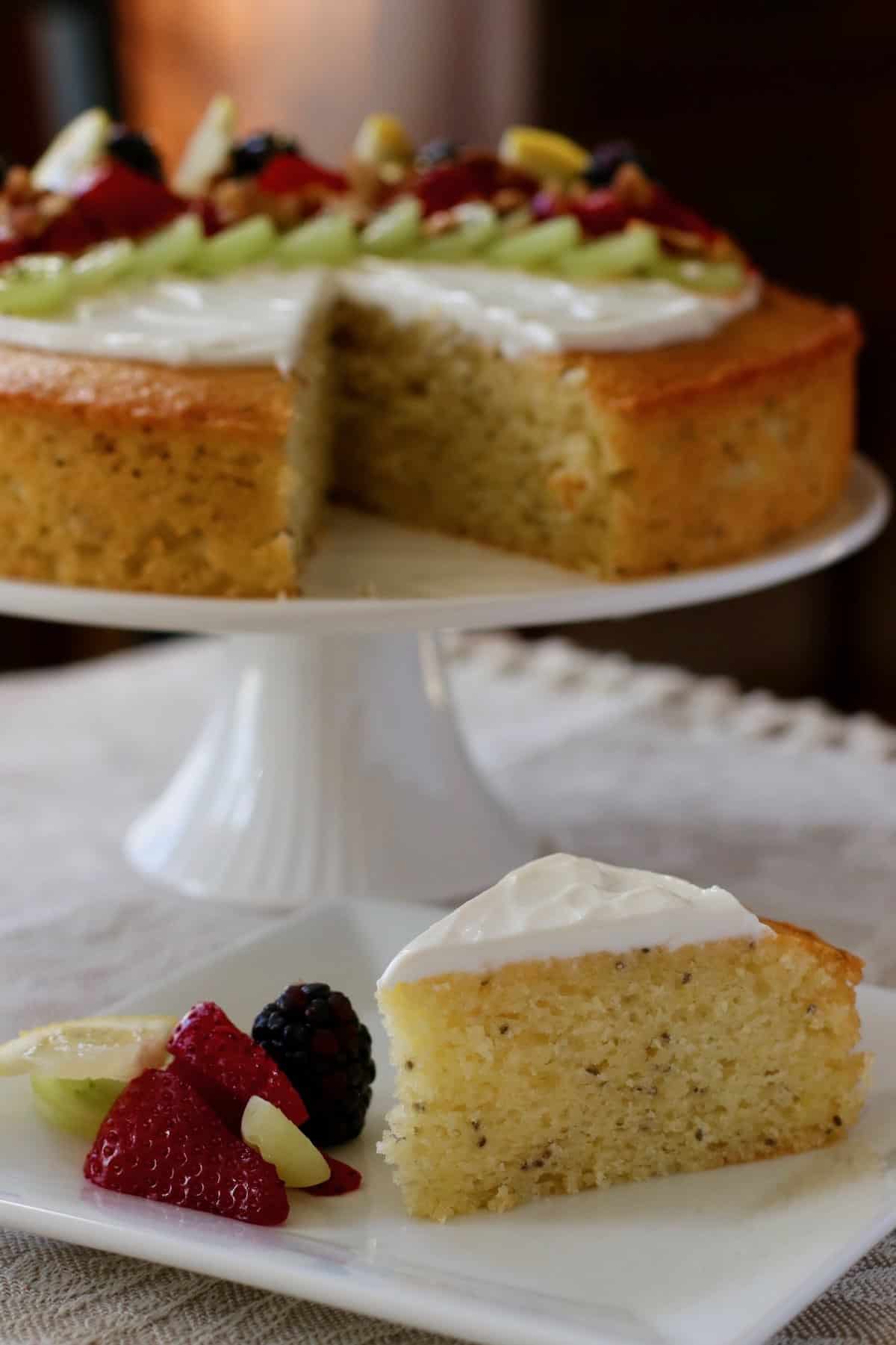 Learning food styling and food photography is paramount if one wants to enter recipe contests these days. Just about every contest now requires a photo. Eat with your eyes first has a whole new meaning, but what it takes to capture a truly stunning, mouth-watering, I want to eat my computer food photo is so much more than a click on the iPhone. Professional food stylists and photographers earn every penny and have my utmost admiration.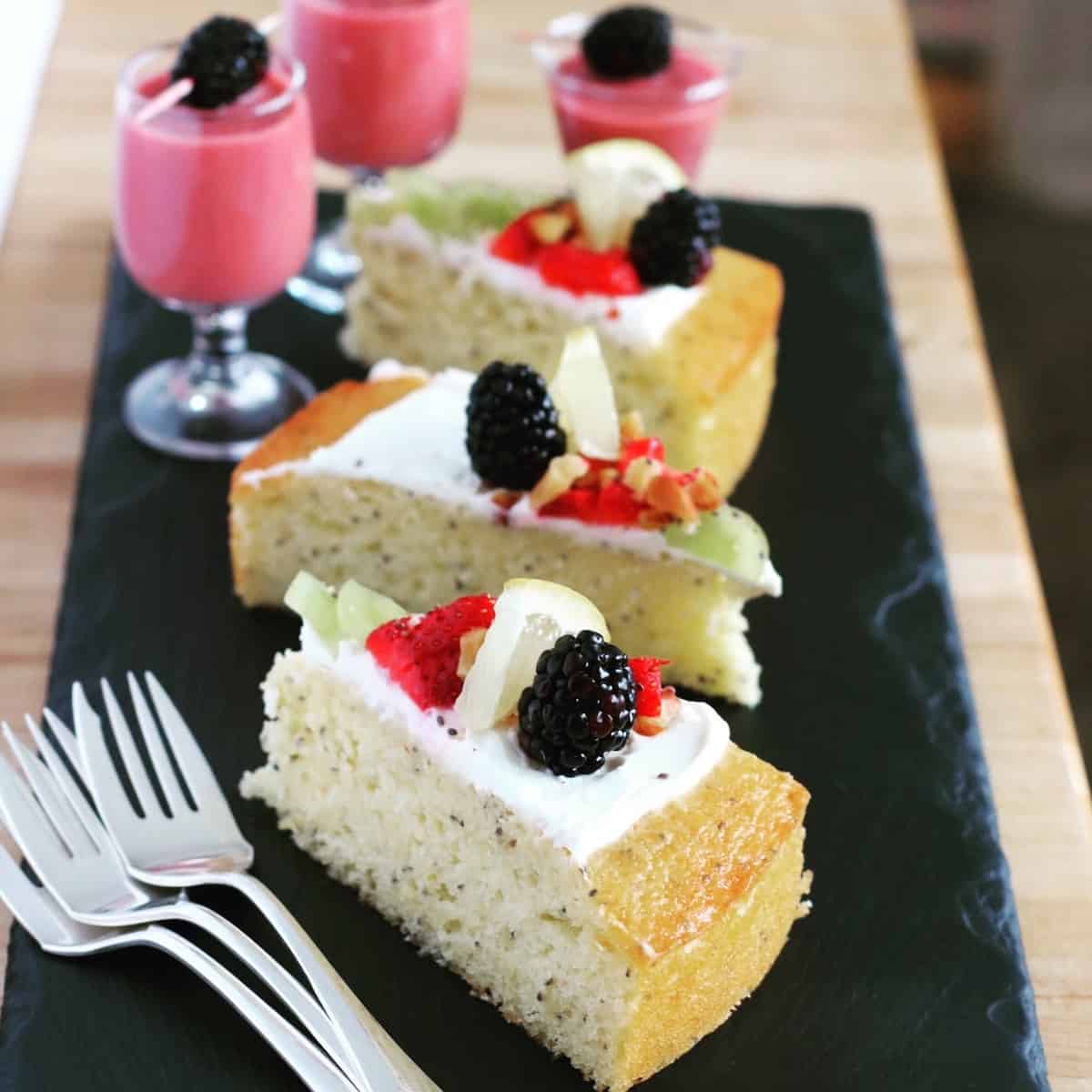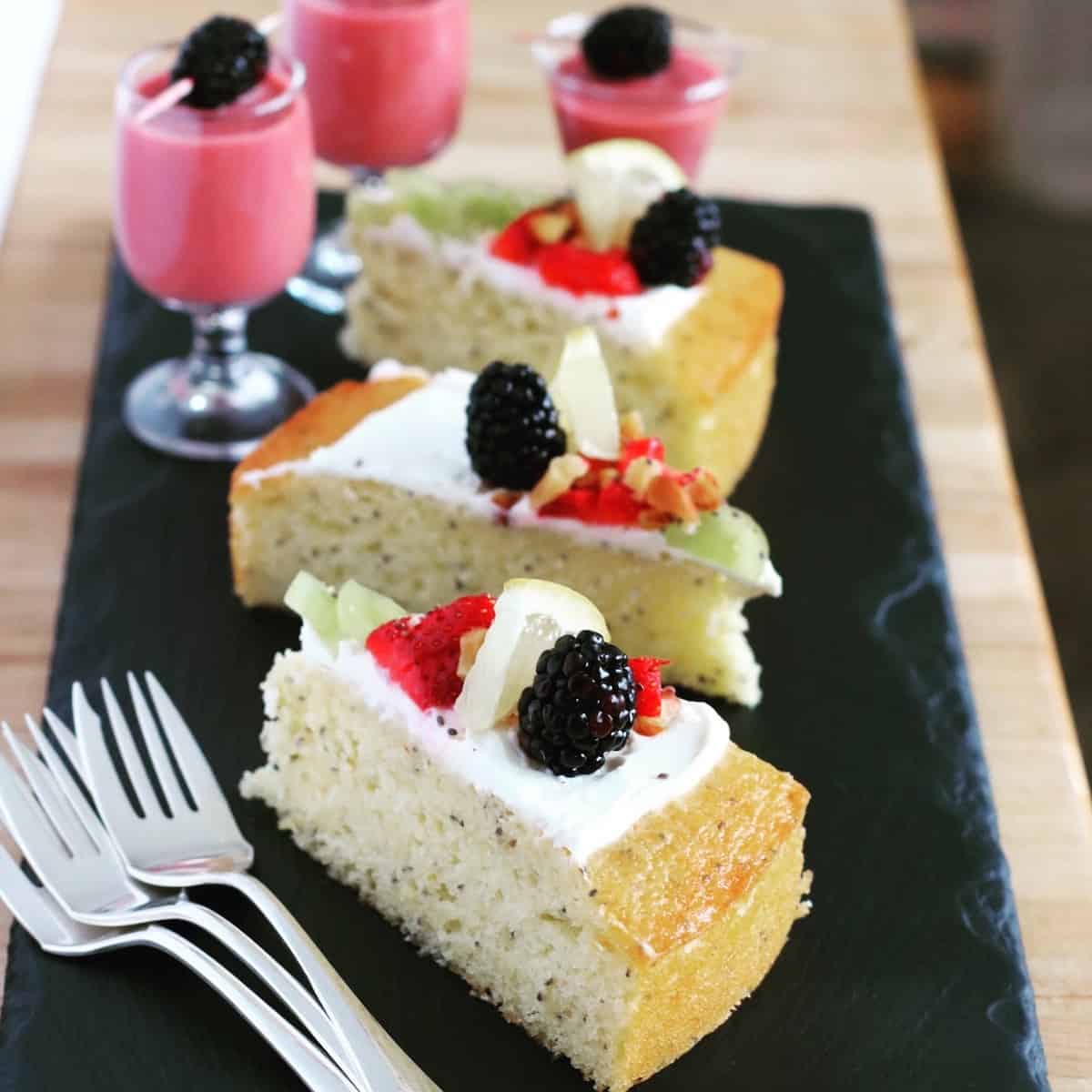 Truth be told food photography is not only difficult, but also expensive. Cameras, lenses, tripods, lighting, props....the list is endless. I resisted investing in it and myself for a long time. It was not only the money that held me back, but more a total lack of confidence that I could actually learn to take a good picture. Like everything else these days it's technical and I am not wired that way. I knew it would be a difficult challenge.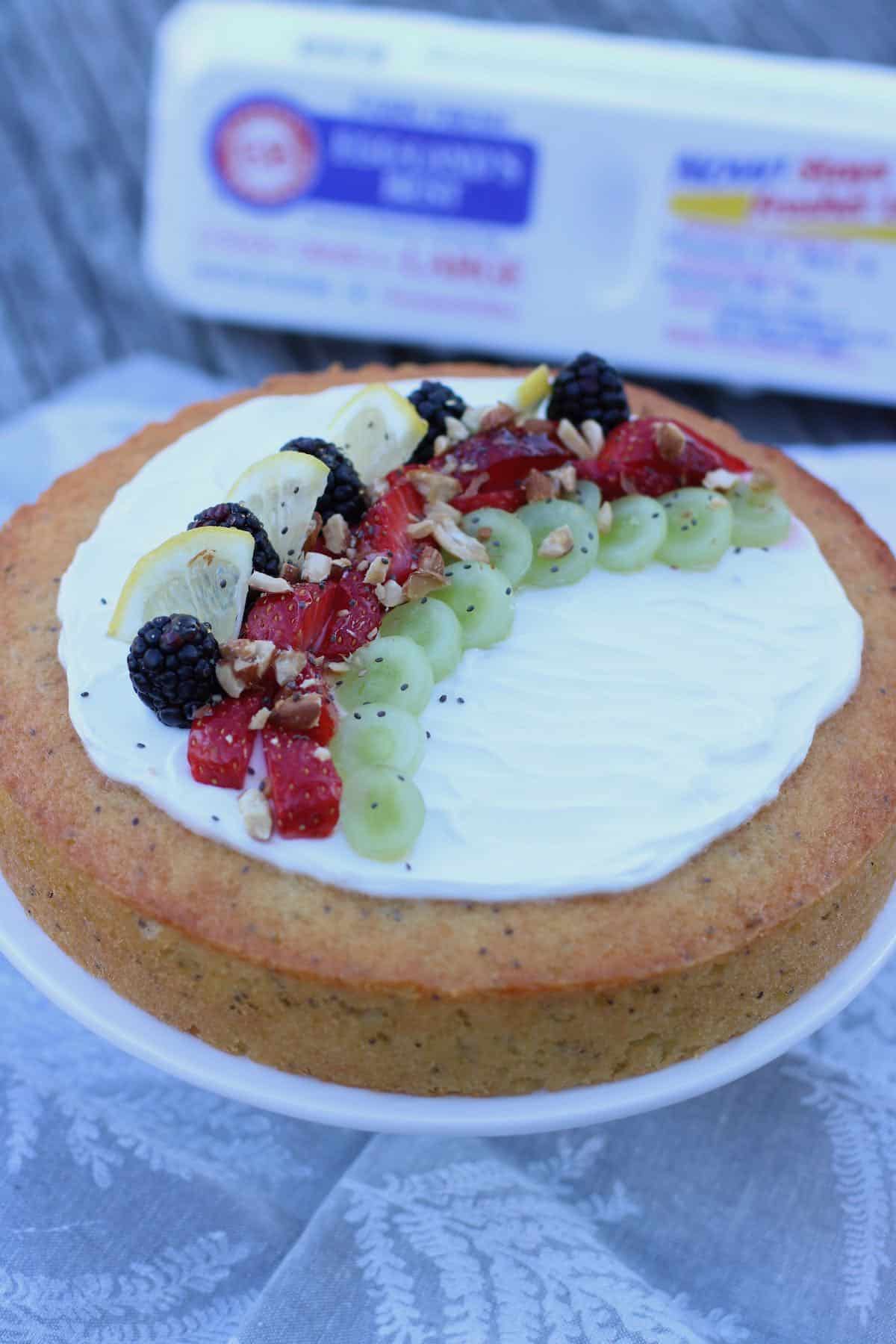 Quite frankly it scared me, but a great teacher changed all that. A gentle motivator and filled with kind encouragement Christina leads and facilitates a food photography group on Facebook. I lurked in her group for months reading and learning from the members. They range from amateurs to professionals and are a generous group when it comes to sharing food photography tips and tricks. Christina also has a blog covering just about every food photography subject one can imagine and in language one like me can understand. The more I lurked the more I thought it might be possible for me to upgrade from my iPhone and get on the fine food photography band wagon.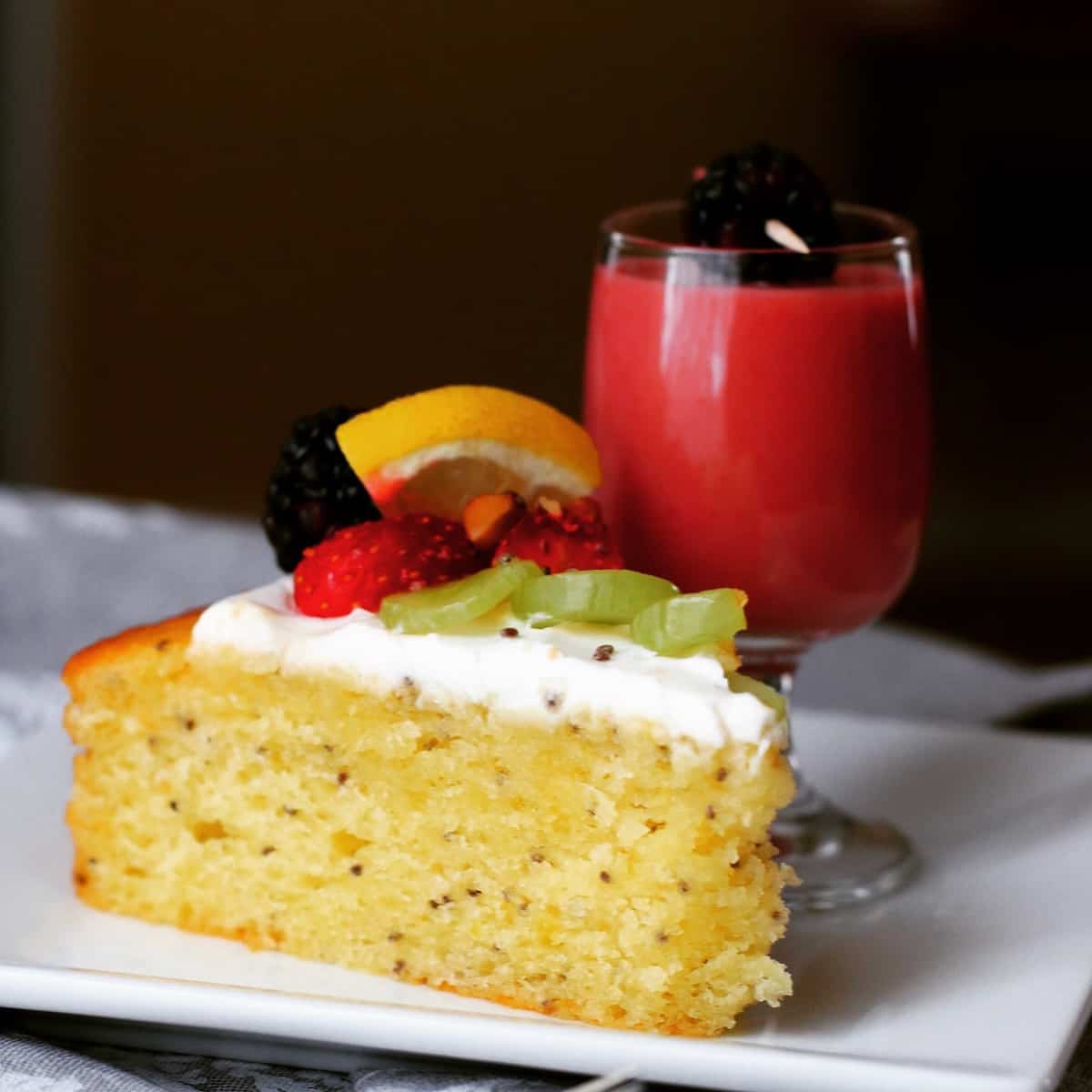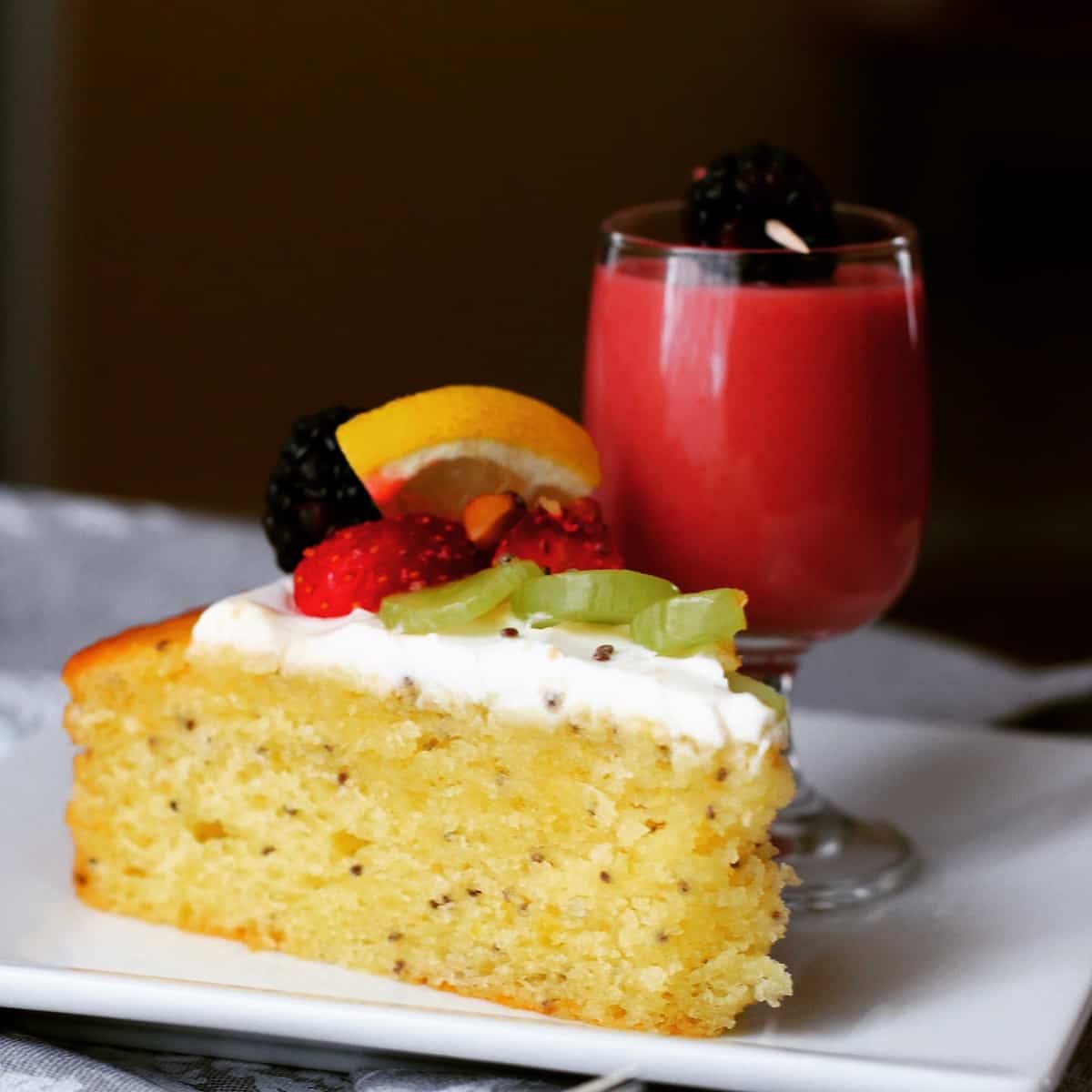 I still have a long way to go when it comes to food photography, but I have been so over the moon since Eggland's Best chose me as their grand prize winner in their "foodtography" recipe contest. As always hard work pays off. I'm just really proud of myself for stepping outside the comfort zone to learn something I never thought I could. Following in his light has its rewards.
Thank you Eggland's Best for this challenge. Thank you Christina for being the most encouraging teacher and to all my family and friends and even strangers who voted for my photo. You helped get me into the winner's circle. Last, but not least, thank you always to my children who inspire me beyond words. These days it does seem to take a village to win a recipe contest. Please enjoy my winning smoothie bowl cake as a reward.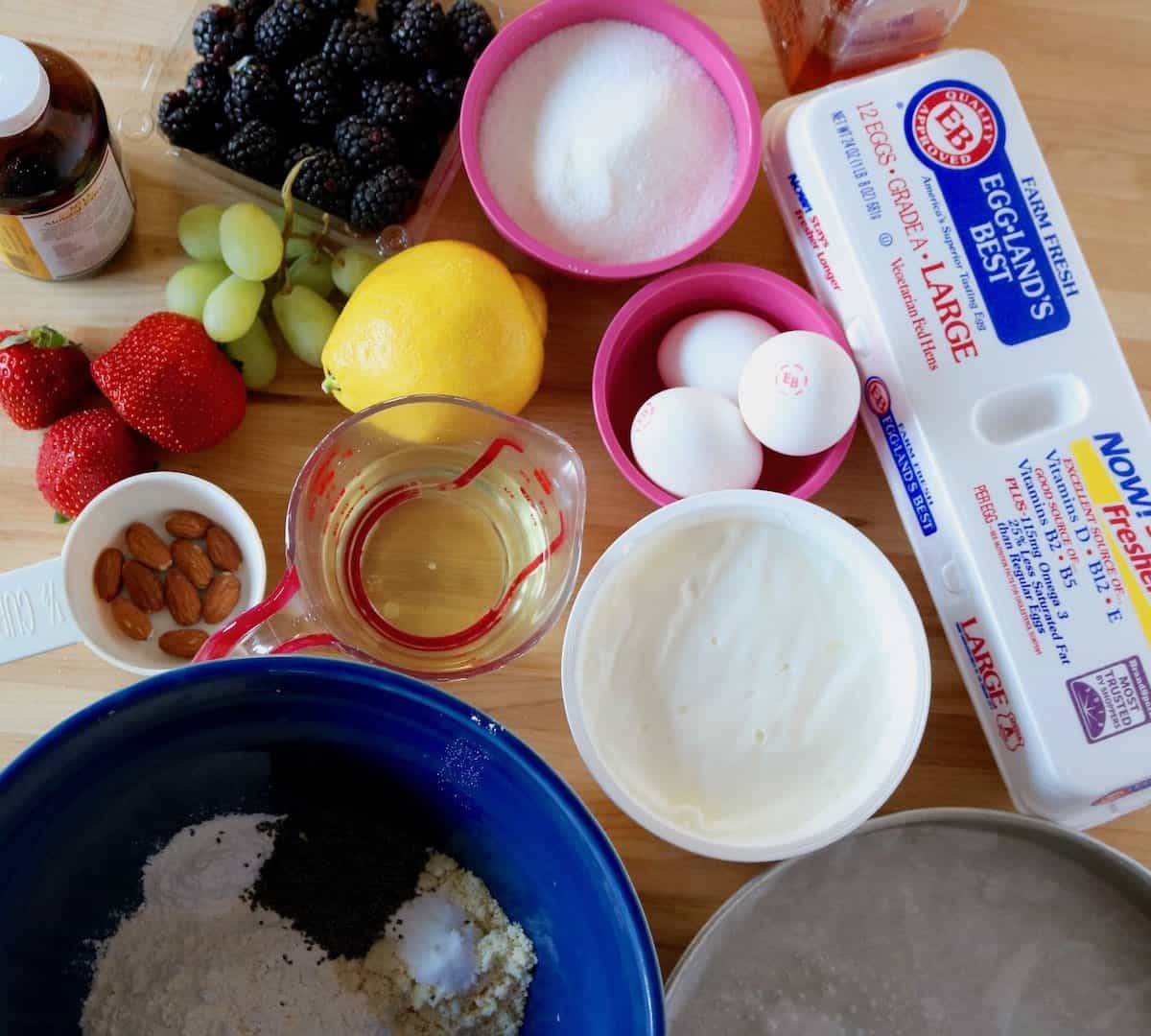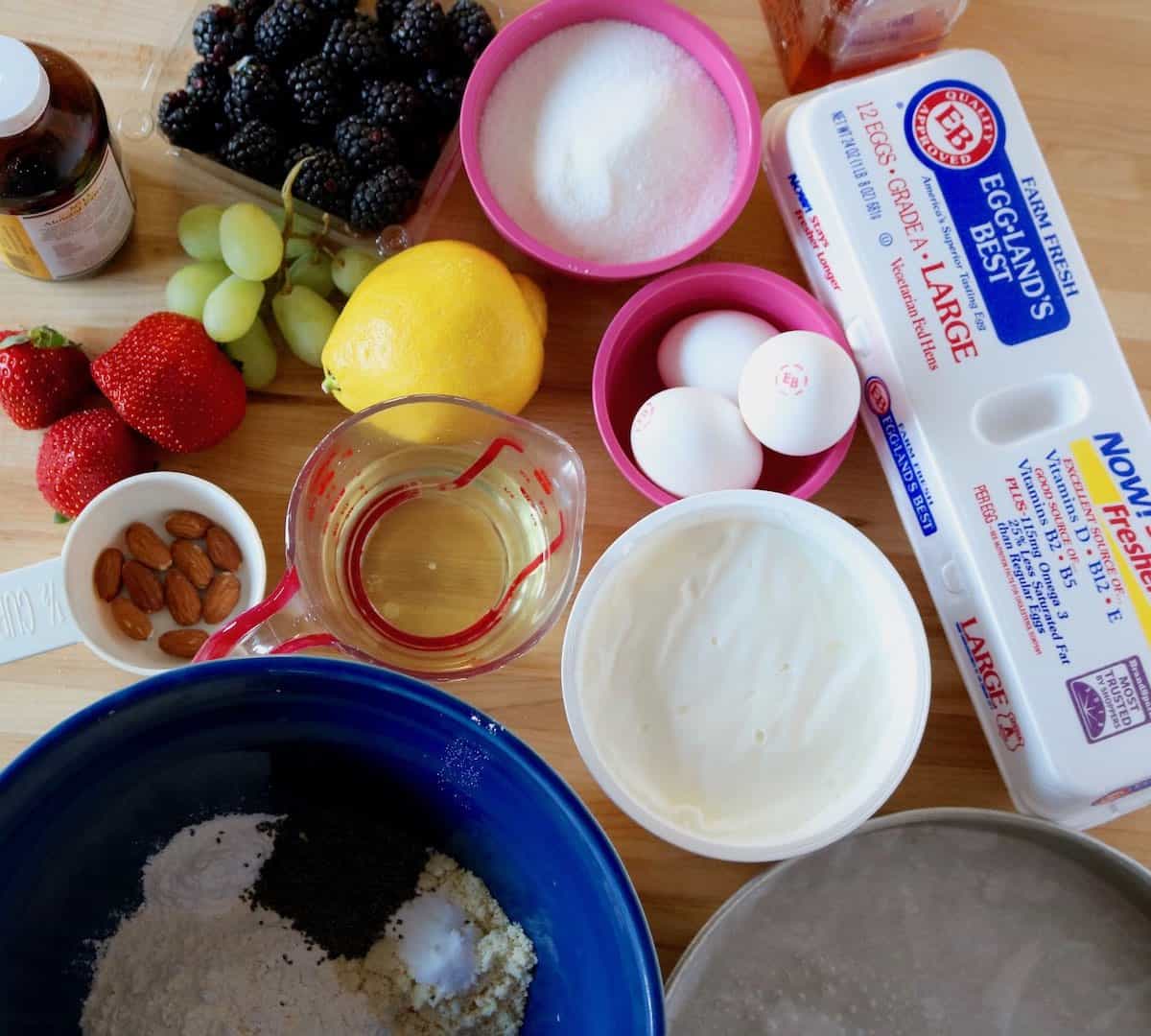 I love this cake for its ease of preparation and deliciously healthy ingredient list. Decorate it with your favorite fresh fruit and own artistic flair. Send me a photo please!
Print
Fruit & Yogurt Smoothie Bowl Cake
---
Author:

Total Time:

1 hour

Yield:

serves

8

to

1

0

1

x
---
Yogurt Smoothie Bowl Cake" servings="8 to 10"]
1 ¼-cups all-purpose flour
¼ cup almond flour
1-tablespoon chia seeds plus additional for garnish
2 teaspoons baking powder
½ teaspoon salt
3 Eggland's Best Eggs
1-cup sugar
1 ½ cups plain Greek yogurt (I use 2% fat), divided
½ cup canola oil
2 teaspoons grated lemon zest
½ teaspoon almond extract
1 to 1 ½ -tablespoons honey
fresh sliced fruit and chopped toasted chopped almonds for garnish
---
Instructions
Heat oven 350F. Spray a 9-inch round cake pan with no-stick baking spray.
In large bowl, whisk flour, almond flour, chia seeds, baking powder and salt until mixed.
In another bowl, whisk eggs, sugar,1-cup yogurt, oil, lemon zest and almond extract until well blended.
Pour wet ingredients into dry and whisk until batter is smooth.
Pour batter into prepared pan. Tap pan on counter a few times to remove any air bubbles and evenly distribute batter.
Bake cake in center of oven for 40 to 50 minutes or until golden brown and wooden pick inserted in center comes out clean.
Cool cake in pan on wire rack for 10 minutes. Turn out cake and cool completely.
Mix remaining ½ cup of yogurt with ½-tablespoon of honey; spread over center of cake leaving about a 1-inch border.
Decorate top with sliced fresh fruit, toasted almonds and chia seeds. Drizzle with remaining honey.
Prep Time:

20 minutes

Cook Time:

40 minutes

Category:

cake

Method:

baking

Cuisine:

American
Keywords: smoothie bowl, dessert, yogurt, fruit