Great Grilling Tips
Will's Bench at Lake Elise in Middlebury, CT is a wonderful place to sit and watch the world go by. Peaceful and filled with wildlife, the area is perfect for bird watching or fishing for large mouth bass. Dogs sniff the banks and often dive in for a cool swim. I especially love sitting on the bench on a summer morning having coffee with old friends. The kind of friends that are tried and true, have been around through thick and thin and after all these years are still willing to sit in silence and shed a few a tears or laughs recalling the antics of our kids. The morning mist rises off the clear water flecked with lily pads as the warmth of the sun breaks through.
Friends like Bev and Carol are priceless. Every griever needs at least one Bev or one Carol in their life, but preferably both. They are the kind of selfless people who know how to step outside themselves for the good of another. It comes natural to them. Their simple presence creates a safe and comforting atmosphere that invites the sharing of feelings and healing. So much healing has taken place on this now weathered wooden bench on the edge of a lake–even on the day that bird pooped on my hand.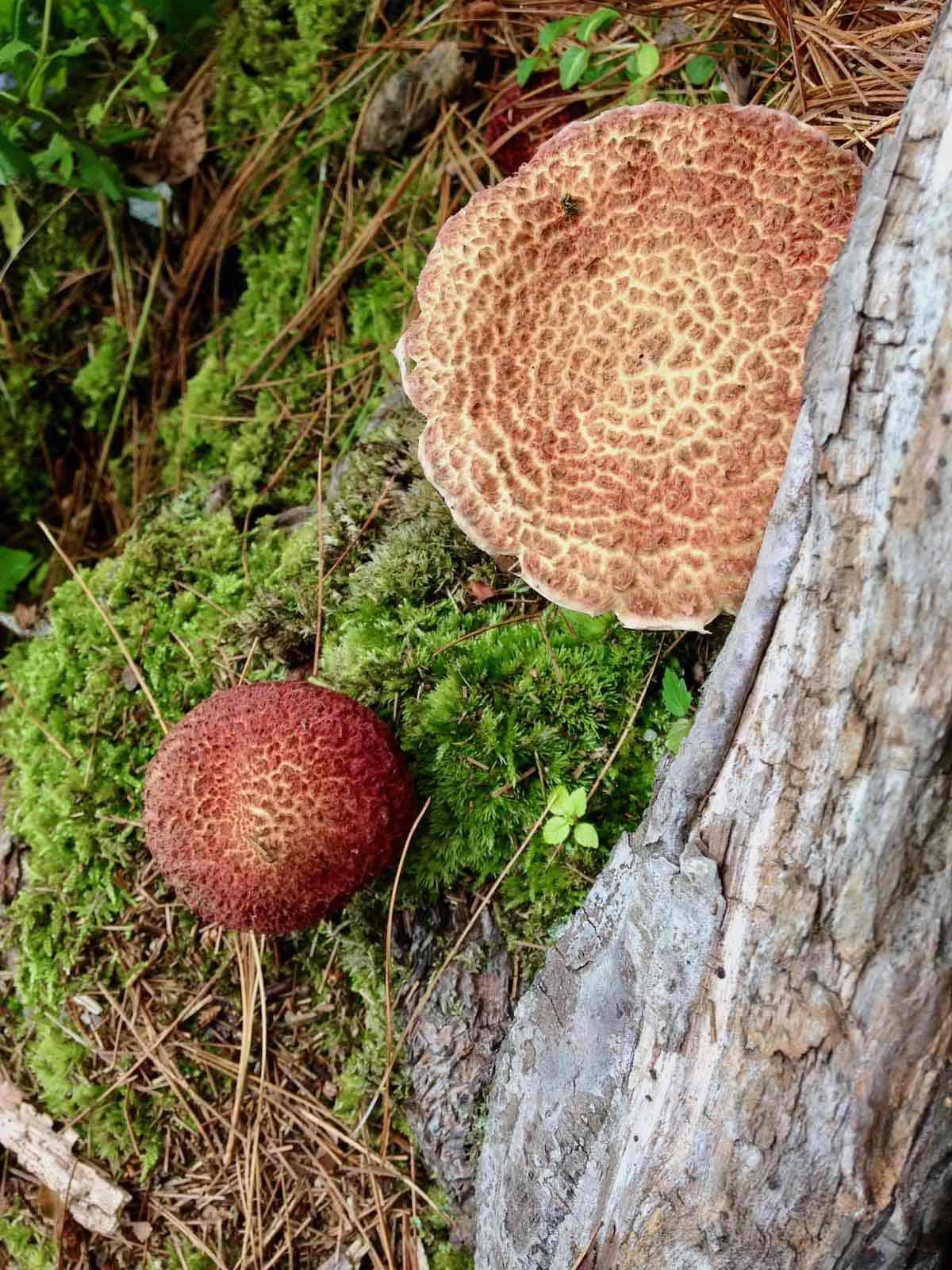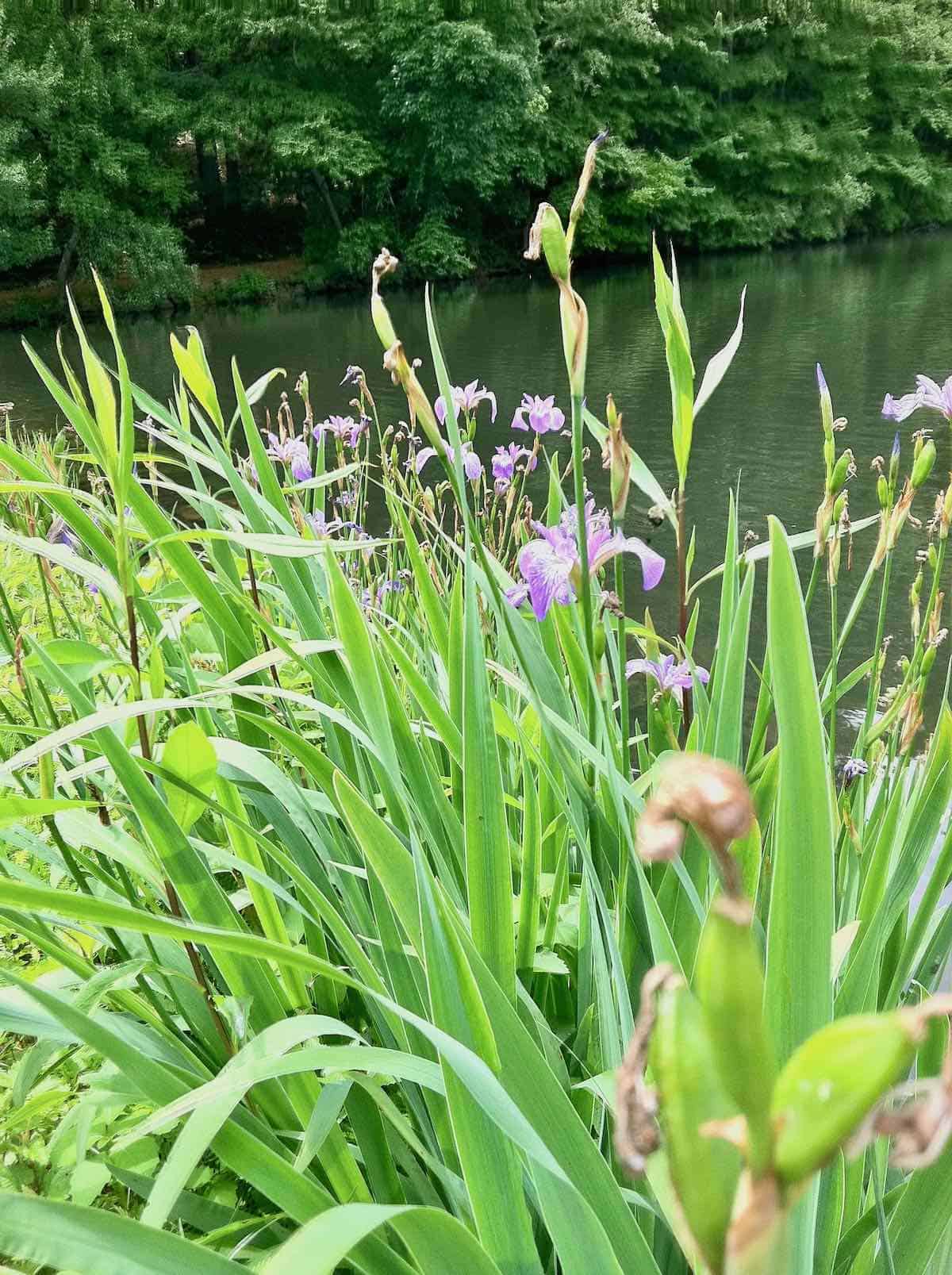 Let me know if you ever get to Lake Elise, but until then let's get grilling. We all love a good steak, so it being summer let's share a few grilling tips plus a delicious recipe that also includes grilled watermelon. That's right-grilled watermelon.
Great Grilling Tips
Take the chill off your steak by removing it from the fridge 30 minutes before grill time. It will cook more evenly.
Pat the steak dry with paper towels to avoid steaming the meat.
Crank your grill up to HIGH. Lightly grease the grate.
For gorgeous grill marks and delicious caramelized flavor follow the 10-2 rule of grilling (see recipe for explanation).
Let the meat rest for 10 minutes before slicing.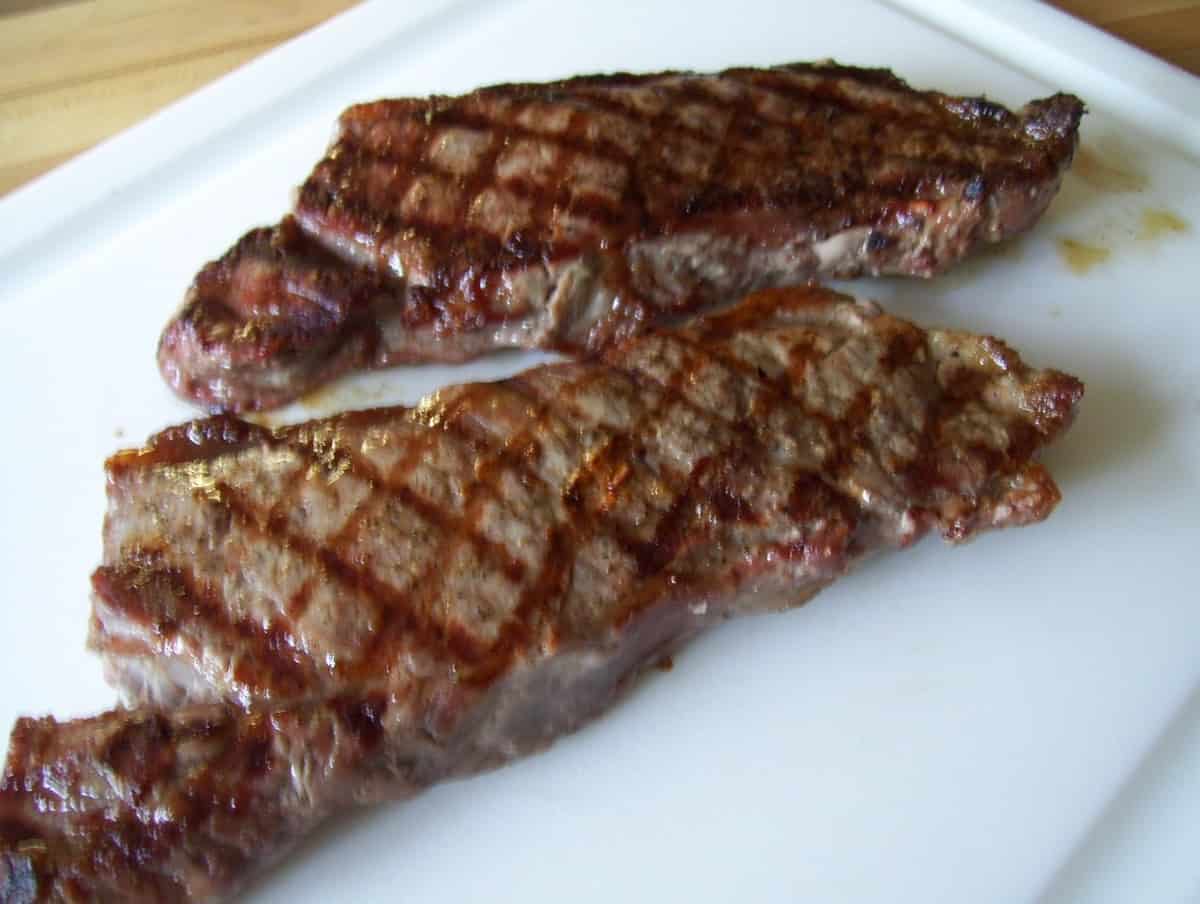 Print
Grilled Steakhouse Rib-Eye and Watermelon Wedge
---
Author:

Total Time:

25 minutes

Yield:

serves 4
Description
Who knew steak and watermelon could be so perfect.
---
1/2 cup dry red wine
2 tablespoons honey
1 teaspoon Worcestershire sauce
½ cup blue cheese dressing 
4 (1-inch thick) ribeye steaks
kosher salt
freshly ground black pepper
1/2 small, seedless watermelon, rind removed, cut into thick wedges
¼ cup crumbled blue cheese
2 green onions, thinly sliced on bias
8 fresh mint or basil leaves, thinly sliced plus additional sprigs for garnish
---
Instructions
Heat grill to high.
In small saucepan, over high heat, combine, wine, honey and Worcestershire sauce. Bring sauce mixture to a boil, reduce heat and simmer until reduced to a syrupy consistency; set aside.
Season steaks on both sides with a generous amount of salt and pepper. Place steaks on hot, lightly greased grill rack. Grill 2 to 3 minutes per side creating well-browned grill marks. Reduce heat to medium. Grill steaks, 3 to 4 minutes more or until  medium-rare (125 degrees on an instant read thermometer). Transfer steaks to plate; cover with foil and let rest 5 to 10 minutes.
Meanwhile, season watermelon with salt and pepper; place on lightly greased grill rack for 2 minutes per side or until charred grill marks begin to form.
Arrange steaks and watermelon on serving plates.
Drizzle dressing over watermelon.
Drizzle wine sauce over steaks.
Sprinkle with green onions, herbs and blue cheese.  
Garnish with fresh herb sprigs. 
Prep Time:

15 minutes

Cook Time:

10 minutes

Category:

main dish

Method:

grilling

Cuisine:

American
Keywords: beef, steak, ribeye, watermelon salad, blue cheese, sauce, summer dinner, wedge salad